Zoë Z. Dean has had as excellent a debut as a writer could have:  her first published story, "Getaway Girl," won the Robert L. Fish Memorial Award, given annually by the Mystery Writers of America for "best published mystery short story by a previously unpublished American author."  She'll be formally awarded in April at the Edgar Awards in New York City, placing her in the company of writers like Stephen King, Lois Duncan, Gillian Flynn, and James Ellroy.  "Getaway Girl" appeared in the November 2014 issue of Ellery Queen's Mystery Magazine.  We corresponded about genre, morality, Winter's Bone, and what you should look for on a page of writing.
The Solute:  Ellery Queen's Mystery Magazine describes you as "a lifelong fan of mystery fiction."  What appeals to you about mysteries?
Zoë Z. Dean: Mysteries–especially when that's the umbrella term for all crime-related fiction–have such high stakes.  The stories that I like best tend to have a thick sense of jeopardy about them, whether the tension revolves around what might happen to the characters or what they might do themselves.  And the genre lets you look at big questions: what do we do about violence?  How do we process terrible things?  What tensions are there between justice and mercy?  What does it mean, internally, to be complicit in a crime?  Then, too, the genre is wide enough to encompass so many different ways of looking at these things: I have a soft spot for procedurals, for example, which filter all these huge philosophical and moral questions through the lens of how people do their jobs and how they fix the coffeemaker when it's on the fritz.  You can go grand or small, dark or light, but there's always the sense–or should be the sense–that what you're writing about and reading about in these stories matters and is part of the fundamental business of humanity.
The Solute:  There's a way in which crime fiction is pre-modern; it's about a world that hasn't been made safe.  It also allows for a broader view of morality because it doesn't confuse "moral" with "legal."  Is that view of morality something you see in crime fiction?
ZZD: It is, and it runs in both directions, depending on the focus of the story.  Crime fiction has a long fascination with extrajudicial actions that are illegal but not necessarily immoral, from the vigilante hero to the cop who bends the rules.  This theme gets a bad reputation because sometimes it's handled clumsily, but at its best, it really gets at the heart of what we think about justice and where the system fails.  One of my recent favorite examples of this stripe is Cara Hoffman's stunning and incredibly bleak So Much Pretty, which essentially treats as a great unsolved crime the violence women, as a group, tend to experience.  And I have a long-standing love affair with Joe R. Lansdale's Hap and Leonard series, about two men in East Texas using violence for the underdog in various horrifying and humorous ways, and feeling varying levels of conflict about that.
It's also possible–and I hope "Getaway Girl" does this–to use crime fiction to look at actions that are legal but not necessarily moral, and this has always been a strength of a particular Chandleresque strain of noir and hardboiled detective novels, which look askance at the actions of the rich, powerful, and untouchable.  Answering this question now, I can see that the two concepts tend to go hand-in-hand: the answer to legal immorality is often, in crime fiction, moral illegality.
Thinking about that "pre-modern" idea leads me to thinking about Winter's Bone, and how crime fiction thrives taking isolated settings somehow apart from concepts of modernity and even civilization: Ree Dolly has limited options, and she tries to behave morally within them, but the novel (and the excellent film) isn't about her solving a crime.  It's about living in a world where violence is threaded throughout everything and dealing with that violence as a matter-of-fact part of the way the world works–a world that, as you say, hasn't been made safe.  We read it as an ethnography of a place almost none of us are from–but we also read it as an example of our own understanding (and fears) about the world in an externalized form.
These tensions between legality and morality run throughout the genre, so much so that exploring them is one of the primary projects of crime fiction.  It's easy to get complacent–to either trust completely in the law or trust completely in the protagonist who tells you he knows better–and I like stories that hammer right into that uneasy divide.  It's hard to know what's right.  When this fiction's at its best, it doesn't simplify that, which is what, in the end, makes it such a profoundly moral genre.
The Solute:  Winter's Bone is a great example of that; something crime fiction gets that more respectable genres don't is the way characters' actions are limited, by their history, by their codes, and by themselves.  One of the things that hit me the most about the film on the rewatch was how Ree, at every moment, can be killed, and she knows that.  In "Getaway Girl," one of the most powerful aspects was that the actions of the title character, Mae Lynn, aren't just morally ambiguous.  To some extent, her actions are unknowable, and the story is about the narrator's attempt to understand them.  Do you feel you know Mae Lynn's motivations and morality?
ZZD: I have suspicions about her.  She's the smartest person in the room, so to speak, and there's an allure to that: she wants to test herself against the system.  I think about her as a character whose intelligence has gone unserved–she's working a pretty dead-end job when she's taken hostage–and who goes much further than she would need to, almost in compensation, when she gets a chance to really exercise it.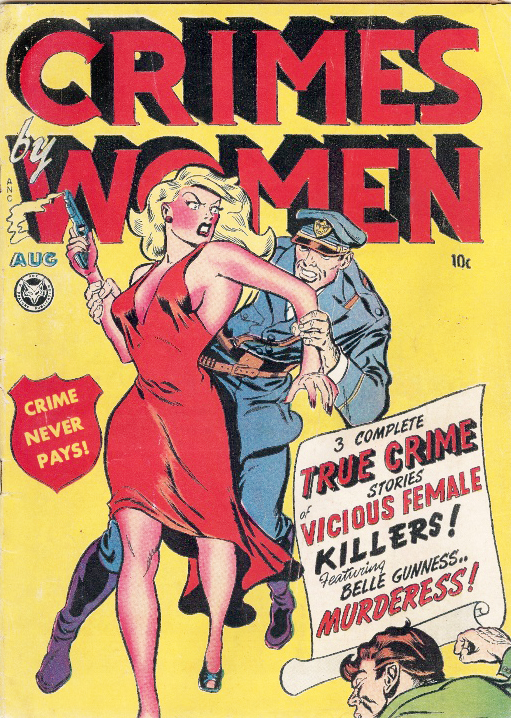 But I like that unknowability, and I do feel it myself, because ultimately, even everything I know about her as a character is filtered through second- and even third-hand accounts: the cop who's narrating the story has some evidence (security footage, a note, witness statements) but so much of it is indeterminate.  What we know about how many strings Mae Lynn pulled is mostly given to us by her (and we don't know we can trust her) and her kidnapper, Billy (who is both unable to comprehend her and unwilling to incriminate her).  I get a delicious thrill, even knowing I wrote it, from realizing the limitations of the narration.  Really, almost all of it could be a lie.
It was also fun to play with the moral aspects of it.  If you believe any part of her story, her life actually was in danger, and she was trying to save it, so there's the issue of how far we should go in the name of self-preservation.  The narrator, too, questions how we view this detachment from a woman vs. from a man, and whether our moral judgments can be trusted when there's that kind of divide in interpretations.  I'm uncomfortable with Mae Lynn, but to some extent, I distrust my own discomfort, because (and I tried to address this in the story itself) I'm much more forgiving of Billy, simply because he's more emotional and more of a screw-up: can I trust my own assessment of right and wrong when likability factors into it?  Maybe not.
And everyone should all take a break from reading this interview and go rewatch Winter's Bone.
The Solute:  By presenting the events in terms of pieces of evidence, reports, social detail, and what happened afterwards, you built in a certain distance from the characters–none of them are fully knowable.  (I found myself thinking that it was a fictional true-crime story.)  That includes the narrator, too; the way she observes, thinks, and acts tells us something about her, but not everything.  What do you think of her?  Does Beth remind you of yourself?
ZZD: Fictional true-crime, I like that.  It's a technique I'm drawn to, because so much of crime fiction deals with evidence and interpretation.
Beth is certainly my interpretative surrogate in the story–she's drawn to analyzing and to questioning her own motivations.  And, like me, she feels a certain reluctant kinship with Mae Lynn, despite being unable to banish her suspicions, and she's driven to considerable sympathy with her in part because she needs to play devil's advocate against her boss's much darker views.  That reflexive contrarian urge to point out holes in a one-sided theory is definitely something I share.  But there are differences: Beth's fascination with Mae Lynn has a faint edge of admiration to it that I don't share, if only because Mae Lynn, too, reminds me of myself, at least from certain angles.  (We can both see a wide range of possible solutions to problems, although I hope I wouldn't always implement them in necessarily the same ways she does.)  Beth has a steadiness I lack, too, and she knows when to back away from an unanswerable question, which is something I struggle with.  I admire her in a lot of ways.
The Solute:  Beth has something of an advantage there–her job will occasionally require her to back away from unanswerable questions and move on to the next case.  Earlier, you noted the connection between crime fiction and ethnography, and "Getaway Girl" has all these little observational touches that are brief but resonant, such as "Every small town has a Billy Cord.  These boys grow up knowing no one will ever call them William but the judge."  That line calls up the feel of a specific place with specific lives.  How does what you see and experience influence your writing, as compared to what you read?
ZZD: I've lived in at least small cities my whole life, but in all of them, middle-class suburban comfort has coexisted alongside either rural poverty or both blue- and white-collar underemployment, and all of those milieus, including those I haven't experienced, are ones I'm interested in.  I've been lucky enough to have lived a life mostly not worth writing about, but I've been adjacent to the kinds of troubles that make for good stories, and I have a magpie mind for the kind of cultural details that go with them.
Books (and movies, and television) are part of that, too, especially for a glimpse into the kind of life I haven't had, and I have a strange way of thinking about the ones I'm particularly drawn to: I like books with "lots of concrete nouns."  It sounds silly, but it actually works to look down a page and check.  I like books immersed in their settings and characters down to the mundane and gritty and books that imply the abstract without dwelling on it.  I probably fall down on this myself, but I'm working on it.
This means I'm drawn especially to books that are partly portraits of their worlds, whether that's "cut-throat cheerleading" (Megan Abbott's Dare Me), "chicken and waffles restaurant" (James M. Cain's Mildred Pierce), or–my personal favorite–"down-at-the-heels rural South" (too many to count).
I actually do have some connection to the last–I'm solidly Midwestern, but most of my family is Southern, and we supposedly ran moonshine with the best of them.  Family gatherings can offer up the kind of deep-rooted and eccentric storytelling that the South just seems to produce naturally.  It's a deep well to tap.
The Solute:  That would tie in to your interest in Southern Gothic fiction, as mentioned in Ellery Queen and as I remember from our discussions on True Detective.  The Southern Gothic has that feel of things that are too crazy, yet real, to be explained; all you can do is tell a story about them.  What are your favorite works and authors in that tradition?  Also, what books/stories do you like, but wouldn't necessarily recommend?
ZZD: Flannery O'Connor, Cormac McCarthy (especially Blood Meridian, to take an expansive Southwestern Gothic perspective), and the aforementioned Winter's Bone are all knock-your-socks-off powerful.  On a slightly lesser-known level, I'm very fond of the Donald Ray Pollock's The Devil All the Time and his collection of short stories, Knockemstiff–Pollock's best for people who have a fine-tuned appreciation of the grotesque, because The Devil All the Time is almost horror–and Tom Franklin's novelette "Poachers," which I'm moved and disturbed by every time I revisit it.  It's a hard genre to offer recommendations in, really, because so much of the power of Southern Gothic comes from its idiosyncrasies and, like you said, that bred-in-the-bone craziness, and it's hard to know what will and won't work for people.
Stepping a little bit outside of literature, television's been good for Southern Gothic recently, with True Detective (as mentioned) and Justified.  I'd also like to mention a small film called That Evening Sun, with Hal Holbrook, based off a William Gay story: it's calmer than some, but it has the same heart.  And there's some great music, with my all-time favorite being the Drive-By Truckers.
The Solute:  One of the things I've appreciated about True Detective and Justified is the way they underplay the crazy, and give you the sense that the extreme is just part of everyday life here.  You used that underplayed tone well in "Getaway Girl"–I was reminded of Joan Didion, particularly of her essay on Patty Hearst.  What will you write next?  And twenty-five years from now, what would you like to have written?
ZZD: I couldn't be more flattered to have reminded anyone of Joan Didion.
I'm working on a novel right now about doppelgängers, impersonation, and guilt–and a little bit about amateur porn–but I have some short story ideas I'd like to get to sometime soon, as well.  Twenty-five years from now, I'd certainly like to have a few novels under my belt, and ideally, I'd like to branch out to different kinds of writing, as well.  I'm not sure I have this kind of flexibility, but I really admire Gillian Flynn's ability to write novels, then an excellent screenplay, and then try her hand at television (although I hope she hasn't given up novel-writing), and I would like to have a chance at those formats, as well.
In nitty-gritty terms of artistic achievement, I'd love to write a sort of crime-horror hybrid novel, and I'd even love to write a detailed, James Ellroy-type cop novel, although I think I'm years away from being able to internalize my research to that extent.  I'd want to be utterly confident in myself before I wrote that.  Ellroy's confidence and Gillian Flynn's virtuoso flexibility, then, are my ambitious hopes.
We'll have to do this interview again in twenty-five years to see if I've achieved them.  I'd enjoy that, as I've enjoyed this.  Thanks for the opportunity.