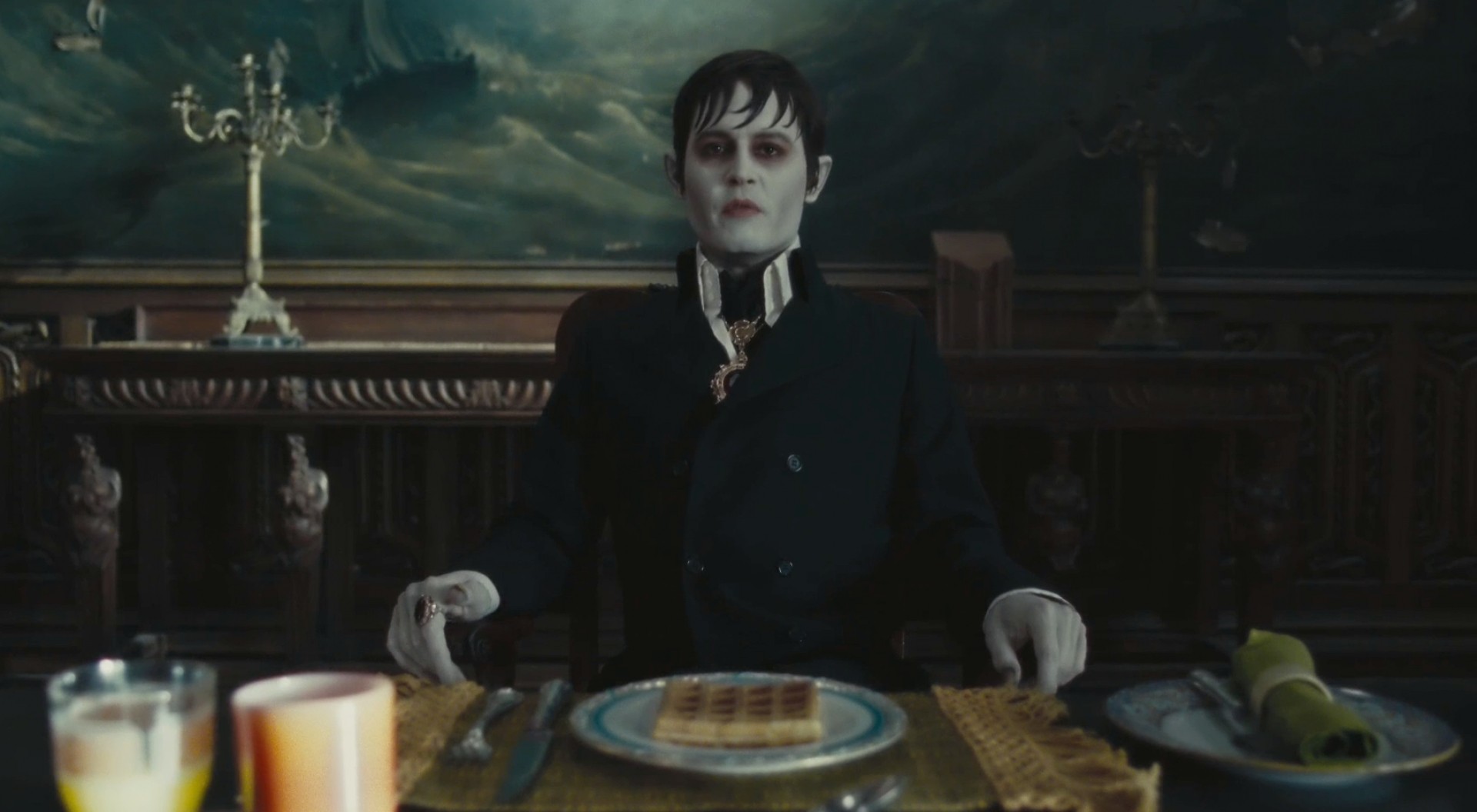 Who Shot It: Bruno Delbonnel. Delbonnel has been working since the 80s, but in such an on-and-off fashion that when he shot Jean-Pierre Jeunet's Amelie in 2001, it was only his fourth feature film (he was 44 at the time). That would be the film that would substantially increase his work load, though, as the film became a critical and commercial hit and Delbonnel received his first Oscar nomination for his gorgeously colorful work on it. He followed Amelie that same year with his first American film, Peter Bogdanovich's The Cat's Meow, but for the next four years, he'd remain situated in France, shooting Jeunet's A Very Long Engagement and winning raves for it, including another Oscar nomination. He even got to work with the Coen brothers there, shooting their segment of Paris, je t'aime. He then returned to America to shoot that other Truman Capote movie, Infamous, as well as Julie Taymor's Across the Universe (his cinematography is one of the few parts of that movie that doesn't make me want to claw my eyes out). He then decided to go into bigger-budget territory by shooting Harry Potter and the Half-Blood Prince, where he toned down his love of color to near-zero, creating a beautifully dark image, for which he would receive his third Oscar nomination. From there, he hooked up with Alexander Sokurov, shooting his Faust and Francofonia, the Coen brothers once again, for Inside Llewyn Davis (his gorgeously chilly work there won him a fourth Oscar nomination), and Tim Burton. The few who saw Burton's Big Eyes were enchanted by Delbonnel's gorgeous, Technicolor-aping cinematography, and the two worked together again for the forthcoming Miss Peregrine's Home for Peculiar Children. But today we'll be looking at the film that started their collaboration; Dark Shadows.
What Do You Mean, Story?: For all the talk about how Tim Burton has fallen into self-parody and completely lost his mojo, or maybe never had any mojo to begin with (that last statement is wrong, by the way), there's an easily discernible pattern in his filmography where the worst films he's made were the for-hire jobs. He didn't originate Planet of the Apes and Alice in Wonderland, and was mostly left to try to polish those turds as thoroughly as possible. And today's entry, Dark Shadows, was not his idea either. No, it was the brainchild of another man whose reputation has taken more than a bit of a hit recently; Johnny Depp. Depp was a big fan of the 60s-70s gothic soap opera Dark Shadows, and he was the one who convinced Burton to direct it. After a speed bump in the form of the writer's strike, Burton hired his regular screenwriter, John August, to write the script. Perhaps the writing was on the wall for the film's quality by the time August was replaced with Abraham Lincoln, Vampire Hunter scribe Seth Grahame-Smith. Indeed, when the film was released, critics and fans of the TV show didn't seem to be too keen on the film's playing of its source material as campy comedy, and competition from The Avengers took a sizable chunk out of its American box office. But as someone who has, and probably never will, watch the original soap opera, I seem like an ideal candidate to see if it holds up as a regular film, divorced from any fan expectations. Does it?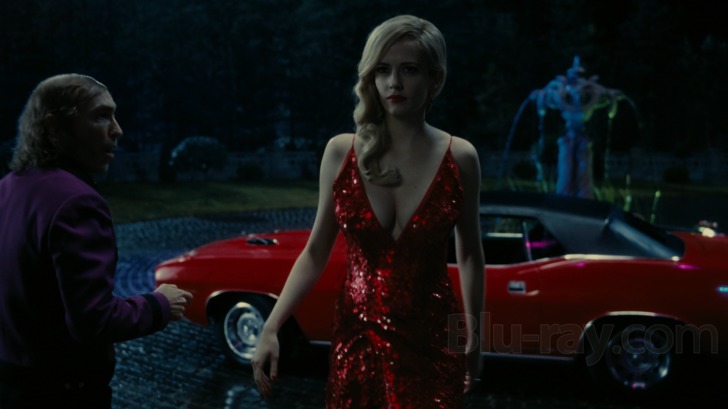 Barnabas Collins (Depp) came to America (Maine, specifically) from Liverpool as a young boy when his family decided to build a fishing empire there, creating Collinwood Manor as a house for themselves. When he came of age, he made the unwise decision to spurn the one of the family's servants who dabbles in witchcraft, Angelique (Eva Green). This results in the death of his parents by Angelique-assisted partial building collapse, and later, when he decides to go after Josette (Bella Heathcote), her death and his condemnation to suffer for the rest of his life as a vampire. Angelique also turns the townspeople against him, and he's buried underground. Flash forward to 1972 (the year the original soap ended), and Victoria Winters (also Heathcote) is applying for the job as a governess at Collinwood, her trip there scored by "Nights in White Satin" and featuring a bit with hippies driving a VW van, of course. When she arrives there, the place and the business are in disarray, the staff has been whittled down to one (Jackie Earle Haley), and the family (made up of Michelle Pfeiffer, Chloe Grace Moretz, and Jonny Lee Miller, among others) is requiring the help of a psychiatrist (Helena Bonham Carter, in case you forgot I was writing about a Tim Burton movie) for 10-year-old David, who sees the ghost of his mother. It's on this stage that Barnabas returns, after his coffin is disturbed during the construction of a McDonald's. He proclaims that he will turn the Collinses' fishing business around, and that he does, in between trying to find a place to sleep and pining for Victoria. Angelique is still in the picture, having taken over a rival fishing company and still wanting to torment-fuck Barnabas. Will Barnabas find love yet again with Victoria (whose real name is Maggie, who was institutionalized by her parents from a young age as a result of her seeing ghosts, who looks like a much prettier version of a Margaret Keane painting)? Will Angelique wreck Barnabas' life once again? Will Jonny Lee Miller became a better father to young David? Why can't Michelle Pfeiffer get better roles than this?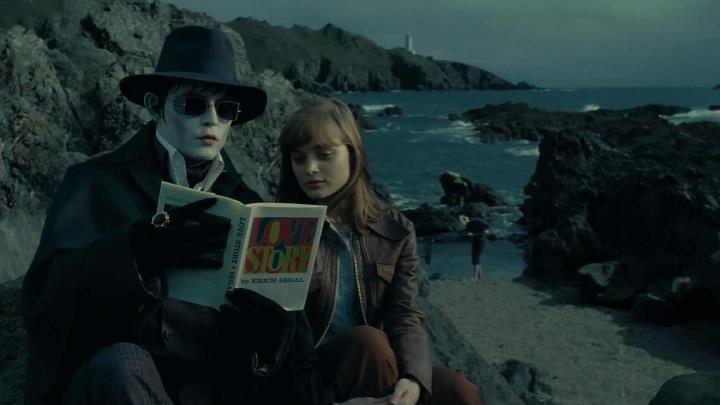 Deriding Dark Shadows because it's a comedy is dumb. For one, as obvious as the culture-clash comedy is (yes, Barnabas does meet with hippies, and yes, he is transfixed by television, Alice Cooper, and lava lamps), it's by far the best part of the film. Most of the jokes hit, and Depp sells them admirably with earnest befuddlement. Complaining about this being a comedy is kind of like not liking Benjamin Button because of the Tilda Swinton parts. I make that comparison because the main problem with Dark Shadows is not nearly enough of a comedy. There are entirely too many stretches of the film sans jokes at all, ones that expect that the audience be fascinated by the characters and their dry, humorless interactions. The plot is pretty much a total loss, as is Carter's subplot about her trying to become immortal with Barnabas' blood. And by the time the climax rolls around, the joke well has run completely dry, with Burton devoting all his attention to throwing in as many special effects possible (only one of them sticks, that being Angelique taking on the appearance of a shattered porcelain doll as she's tossed around). All we're left to cling to as the film limps to a close is Eva Green's fabulous vamping (and her killer blonde wig), her playing this character with exactly as high a dosage as ham as is required. She knows what kind of movie she's in, and by the end, not even Burton knows that. She'll be playing the titular character in Miss Peregrine, so maybe I'll be suckered into seeing it for her and Delbonnel. Speaking of Delbonnel…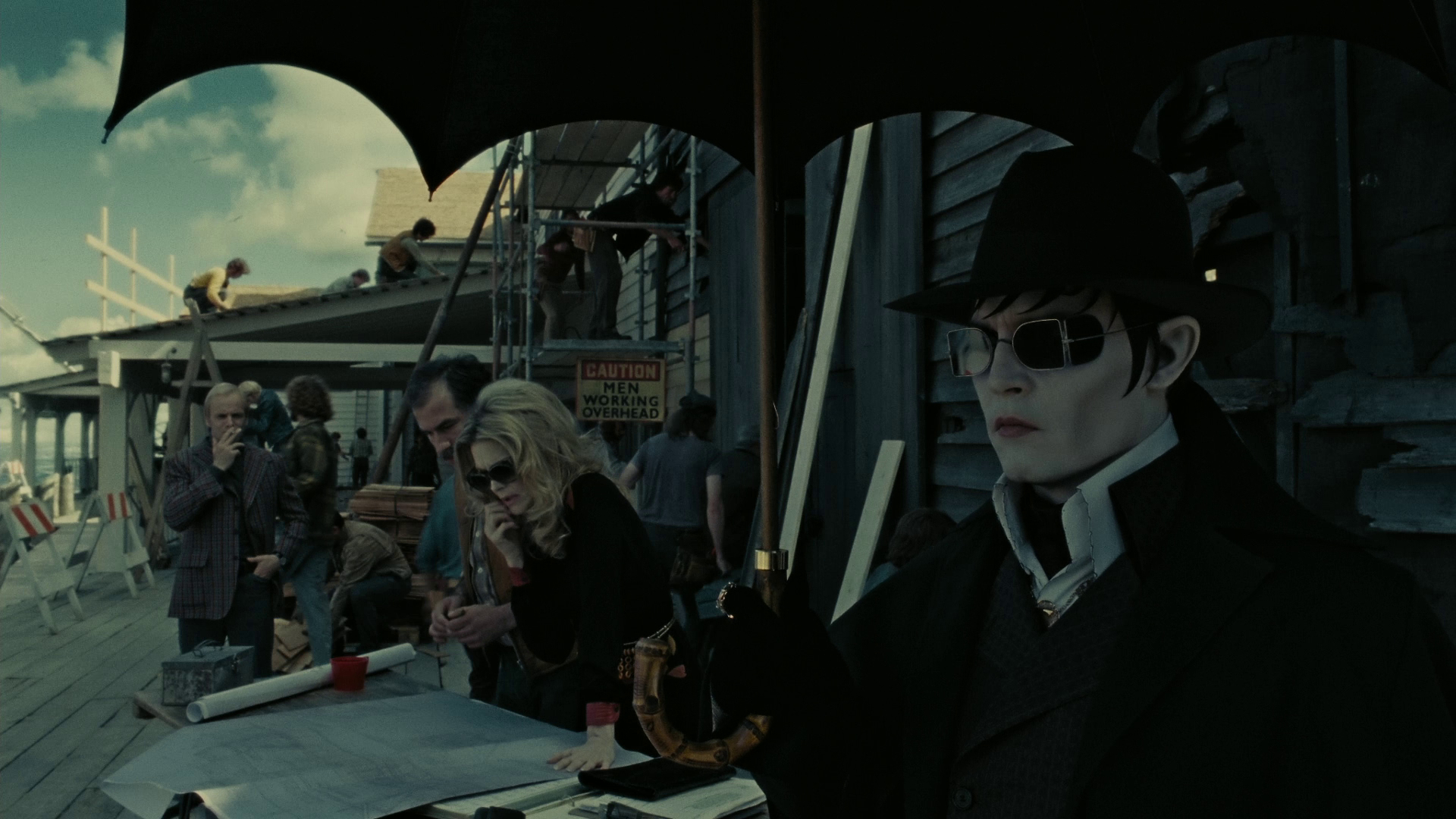 Screw That, Let's Talk Pretty Pictures: Even as Burton has declined, his visual eye has remained (give or take Alice in Wonderland), and this is one handsome-looking motion picture. Much of the film follows the pattern of Delbonnel's work on Half-Blood Prince and Llewyn Davis, creating a world where the sun is always afraid of shining, and even when it does, it doesn't do much good. When Collinwood is introduced in its 70s form, it's cast in mournful blues and greys, with only the faintest of digressions (fittingly, they're in the room of Chloe Grace Moretz, the wannabe runaway, whose shag carpeting and purple walls are meant to set her apart, but under Delbonnel's light, she's just the same as everyone else). Delbonnel's lighting makes every denizen of the house look deathly pale, he and Burton making it seem like it's a whole house of vampires, not just the one. When Barnabas surfaces, he's flushed with yellow light from the lit-up Golden Arches, but other than that, the palette doesn't substantially change when he fixes up the business, the house remaining ghostly and the lighting remaining overcast (even when they go outside, the Collinses are lit like they're standing under the one cloud in a sunny sky). Delbonnel saves the visual contrasts for Angelique, whose cherry-red car and dress are eye-popping deviations from the visual norm, matched only by Helena Bonham Carter's red hairdo. As the film goes on, the viewer begins to realize that Burton personally sides with the greys and blues, reds being reserved for the villainous characters (red is also the color of the explosion that levels the Collinses' new company building).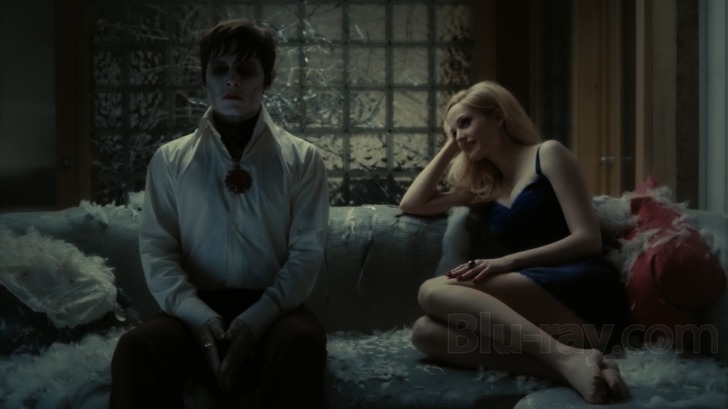 Favorite Shot/Sequence: It featured heavily in the ads and trailers, and for good reason; the sequence where Barnabas and Angelique have some gravity-defying sex is a highlight, mostly for how Delbonnel's camera is liberated alongside them. And it ends with a wonderful little shot showcasing what their bit of fun did to the room around them.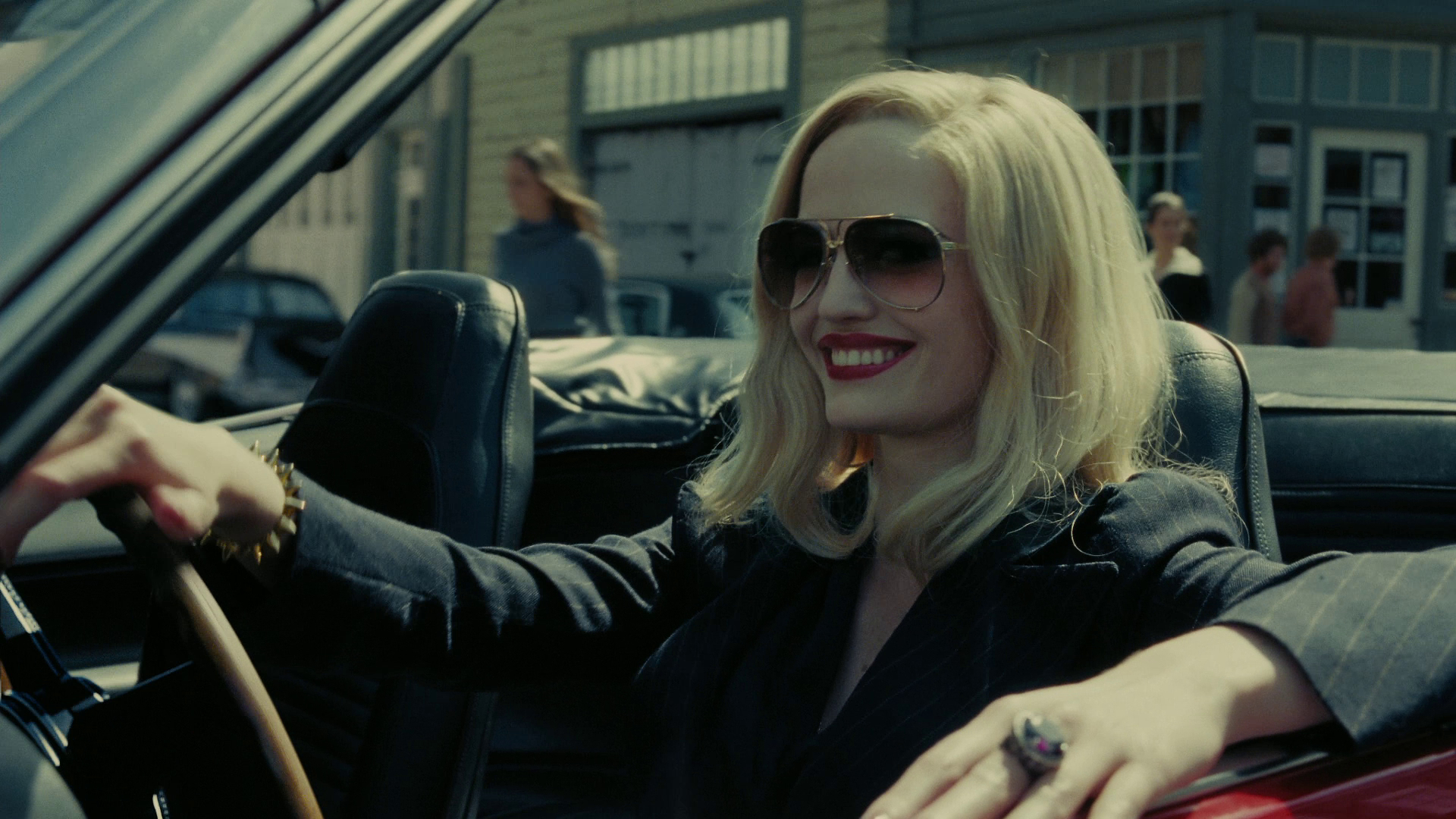 Is It Worth Watching: I mean, I guess it's not not worth watching.
Stray Observations:
Barnabas is right, Scooby-Doo is a very silly play indeed.
I didn't mention him in detail, so I'll say here that Jackie Earle Haley is pretty fun as the family's drunken, slightly dim-witted caretaker.
Up Next: The swan song of a cinematographer we lost too soon, and a film where Anthony Hopkins plays a black guy.