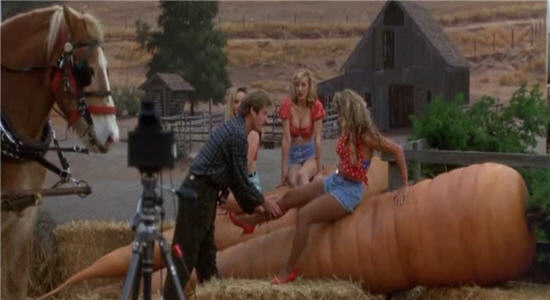 Who Shot It: John Toll. Toll's career as a cinematographer (he had previously done second-unit work and worked as a camera operator for the likes of Conrad Hall, Allen Daviau, John Alonzo, Haskell Wexler, Michael Chapman, and Jordan Cronenweth) took off rather quickly, given that by the time he shot three films that had been widely released in theaters, he was a two-time Academy Award winner. Those two Oscars were for Edward Zwick's Legends of the Fall and Mel Gibson's Braveheart (his work on the latter is one of the few parts of the film I can wholeheartedly get behind), and following the epic nature of those two films, Toll would go onto become one of the best cinematographers out there for shooting mid-range-to-big-budget movies. From there, he shot Terrence Malick's The Thin Red Line, one of the most gorgeous films of all motherfucking time, the poorly-received Sam Shepard adaptation Simpatico, and Cameron Crowe's Almost Famous, where he gave Crowe's vision of California just the right glow to fit the film's nostalgic tone. He would work with Crowe twice more, on Vanilla Sky and Elizabethtown (which is also coming soon). Other than The Last Samurai, his second film for Edward Zwick, after this, he would spend a decade bouncing back and forth between directors without starting new collaborations, working with Ben Affleck (Gone Baby Gone), Ben Stiller (Tropic Thunder, the number-one movie of its summer), George Nolfi (The Adjustment Bureau), Peter Hedges (The Odd Life of Timothy Green, or the one about the plant-boy), and Nancy Meyers (It's Complicated, which I've noticed can be found on the shelves of every used-DVD and Blu-Ray store in existence), plus the slightly-obscure likes of Rise: Blood Hunter, Seraphim Falls, and former entry The Burning Plain (which he finished after Robert Elswit, its original DoP, had to leave). After this, he began a collaboration with the Wachowksis, shooting their portions of Cloud Atlas, which led to him shooting their Jupiter Ascending (which, regardless of what one thinks about it, although the only right answer is that it's a lot of fun, has some massively purty colors) and the entire first season of Sense8, his second recent TV gig after shooting the pilot of Breaking Bad. Recently, he's also shot Iron Man 3 and is currently working on Ang Lee's Billy Lynn's Long Halftime Walk, which is being at 120 frames(!!!), as well as Shane Black's Predator sequel, uh, The Predator. But for this segment, we'll be returning to the early portion of his career, immediately after his two Oscars, when Francis Ford Coppola got him to shoot two of his films. One was the critically-successful The Rainmaker, the other was fucking Jack. Guess which one of those I'm covering?
What Do Mean, Story?: It's very well-known at this point Francis Ford Coppola spent most of the 80s and 90s trying to pay off the dual calamities of Apocalypse Now and One From the Heart. Adding insult to injury, whenever he tried to make something out of the box, the end result only added to his debt (the exception would be Bram Stoker's Dracula, although that probably still didn't pay off the likes of Tucker: The Man and His Dream, Rumble Fish, The Cotton Club, and Gardens of Stone). And adding to that strife was the tragic death of his son Gian-Carlo. The factors of money and mourning his son are what ultimately drove him to direct today's entry, one that still baffles casual searchers of Coppola's Wikipedia page, Jack, a high-concept Robin Williams vehicle that explores mortality through a child's perspective, one whose life will inevitably be cut short. Except the first part coated the second part like someone pouring a tree's worth of syrup onto a stack of pancakes, and the film received horrible reviews, Coppola only making one more film before calling it a day for 10 years. But is it that bad? I know you already know the answer to that, but I have to ask it as a formality.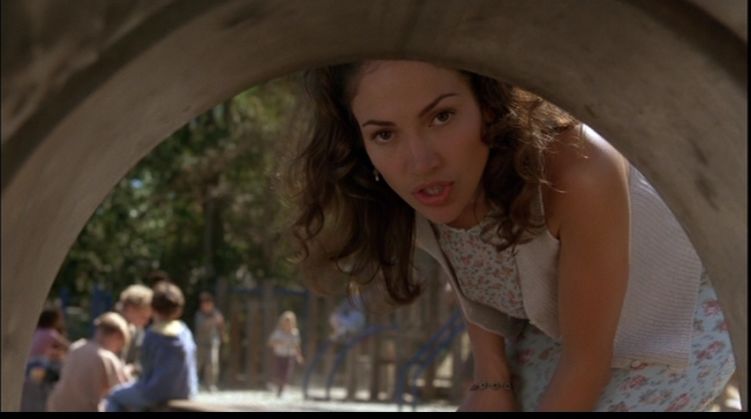 Jack wastes no time in establishing its M.O. (MODUS OPERANDI) by starting at a costume party where the theme is apparently "dress like the main character in your bad acid trip". In the middle of the conga line, Karen Powell (Diane Lane) goes into labor despite, as she says, only being in the first trimester of her pregnancy. This means that her husband Brian (Brian Kerwin) and some other people dressed like a martini glass and a pack of cigarettes have to rush her to the hospital… while wearing their costumes!!!!!!111!please clap!!. Also, Brian, dressed like the Tin Man, somehow forgets that he's, you know, dressed like the Tin Man when going through the metal detector (and, of course, the guy in the cigarettes costume has to be told to put his actual cigarette out when he enters the hospital). When their kid decides to come out prematurely, the hospital runs a battery of tests on him, and finds that his cells grow at four times the normal rate. Cut to ten years later, when a group of kids who didn't get callbacks for their auditions as extras on All That! are fascinated by Jack's mythic existence as an adult 10-year-old boy. They'd likely be less so if they realized that he's just Robin Williams doing the schtick that distracted people from his actual talent for a while. Adding to his troubles is the fact that Bill Cosby is his tutor, and, in one scene, Jack nearly pulls down Cosby's pants. Cosby feels, rightfully, that it would be best for Jack to go to public school instead of being stuck home all day next to a serial-rapist and not experiencing the outside world. And Jack's parents ultimately decide that's what's best for him. On his first day of school, he gets the hot teacher (Jennifer Lopez, playing the watchably compassionate "Bill Nunn in Regarding Henry" role), breaks his desk, and talks about how broccoli makes him fart. When he gets home after being mocked on the playground for being hairier than Sasquatch, he's understandably distraught, and he doesn't begin to come out of his shell when he wins a basketball game. This basketball game feels like it goes on for the length of The Thin Red Line, incidentally. Soon after, a classmate of his asks Jack to impersonate the principal in order to convince his mom (Fran Drescher) that he's doing better than he actually is. Of course, she wants to fuck this hairy man-child's brains out. Thankfully, she disappears after this (only for a little while, sadly), and Jack is free to exchange instantly-dated 90s slang with his bestest buddies (this script would be less awful if it randomly threw in lines from Coppola's earlier films; god knows the kids talking about Jack killing them if he had the chance would be preferable to any given line here), in between buying nudie mags and farting into cans. Will Jack keep farting into cans? Will Bill Cosby be able to teach the kids to sing "Charlie Brown" before the treehouse collapses? Will Jack confront the meaning of his own imminent death? Is the director of Apocalypse Now seriously using the butterfly as a recurring symbol? How on earth did the composer of Brazil turn in that as his score? Why is Michael McKean telling a hairy 10-year-old boy-man that he could crack walnuts on Fran Drescher's ass?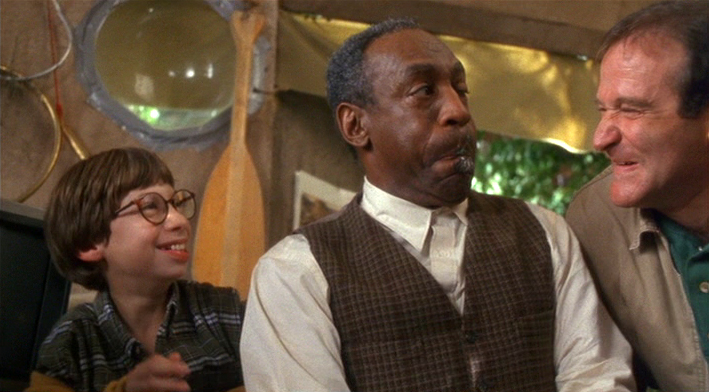 I was told about Jack plenty before watching it. I thought I knew what to expect. And yet, nothing I read about it, not even Nathan Rabin's poison-pen letter to it on The Dissolve, really prepared me for the experience of watching Jack. Sure, I expected not to laugh (the closest I came to unironically smiling was Jack saying of one of his friends who's been ignoring his homework, "Your dog must be pretty full"), and I expected not to be particularly moved by its two-inch-thick layer of sap and sentimentality, but I wasn't quite expecting it to be this bafflingly awful. Watching joke after awful joke pass by with nary a laugh to be had is borderline surreal, and it feels roughly twice the length of Apocalypse Now Redux while not being boring just on the basis of how goddamn awe-inspiringly bad it is. This is a movie to watch your movie agape, shocked that anyone at any stage of its production thought it any had any potential at all. I haven't seen Twixt, another film Coppola made with his son Gia's memory in mind, but no matter how weird I hear that it is, there's no way it produces a reaction anywhere close to the one provoked by this ten-car pile-up of a movie, a mindfuck in how normal it is. Also, it begins and ends with a Bryan Adams ballad.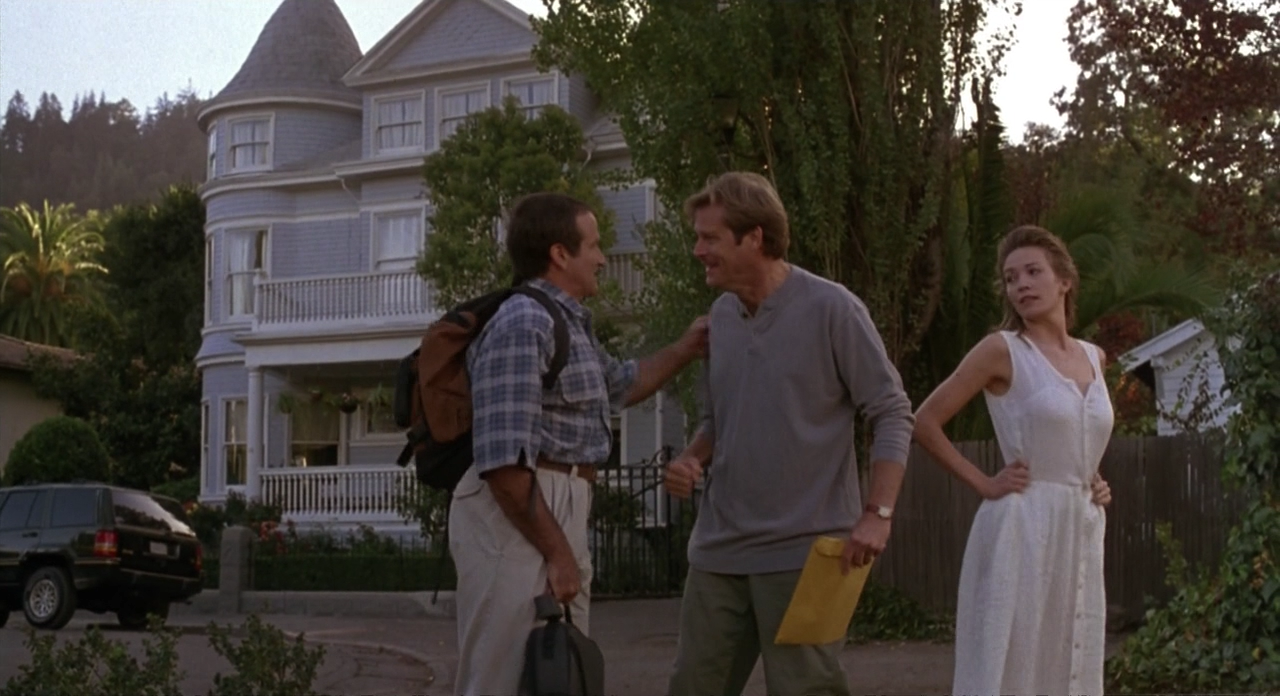 Screw That, Let's Talk Pretty Pictures: Given Coppola's visual eye and the cinematographic talent he's working with here, it should come as no surprise that Jack's one solid attribute is its cinematography. On the surface, the film appears to follow the generic high-key studio comedy lighting template, but a closer viewing reveals deeper patterns to the brightness. The exterior scenes are where the brightness is turned up, the tops of heads being lit so hot that you'd be forgiven for thinking Robert Richardson was the DoP (just as he would later in Thin Red Line, Toll uses the gorgeous greens of the nearby foliage to wonderful effect). But the interiors are a whole other matter (the one instance of the top-lighting inside can be seen in a tender moment that's my choice for Favorite Shot). His house should be a wonderful place for him, but the way Toll lights it (even with the wide array of pastels in the house, it looks lifeless and dull, with one scene occurring in what passes for total darkness in the film, save for some flashlights), it's clear why Jack wants to leave (the only source of joy comes through the windows). But when the action switches to the school, the lighting may get warmer, but there's still the sense that there's something holding the images back, like he doesn't belong anywhere but outside.
Favorite Shot: My favorite image of the film frames Jack's parents just within a space left in Jack's favorite cardboard box, where they've decided to reflect on their lives since having him. Dear god, I sound like a crazy person typing it out like that.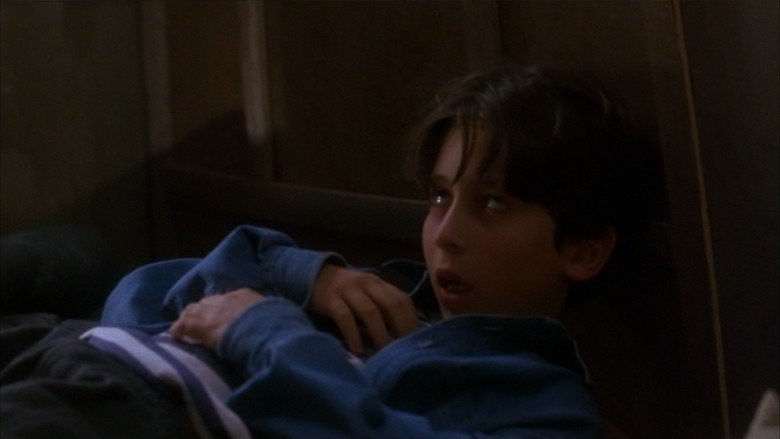 Is It Worth Watching: See me after class, Mr. Coppola.
Stray Observations:
I don't like the implication that one of the workers at the jail where Jack stayed after getting arrested following a bar fight was planning to keep Jack's sacred pog, which was apparently "a slammer".
So, that's great news (tempered by the Daily Mail being subhuman piles of waste) about Lilly Wachowski, right? Makes me wish I watched Bound instead of this… thing.
Up Next: I can't even pretend to know what's coming up next at this point.