Every movie news site (even the dearly-departed mothership), when it covers a upcoming movie, tends to focus on "Who will be in the movie?" or "Where were the stars spotted?" or something like that, but not the most important question of all; "Who's shooting the damn movie?". As always, I must be the one to answer that question, with this handy guide of what our brightest and most talented cinematographers are shooting or will shoot. 
Christopher Blauvelt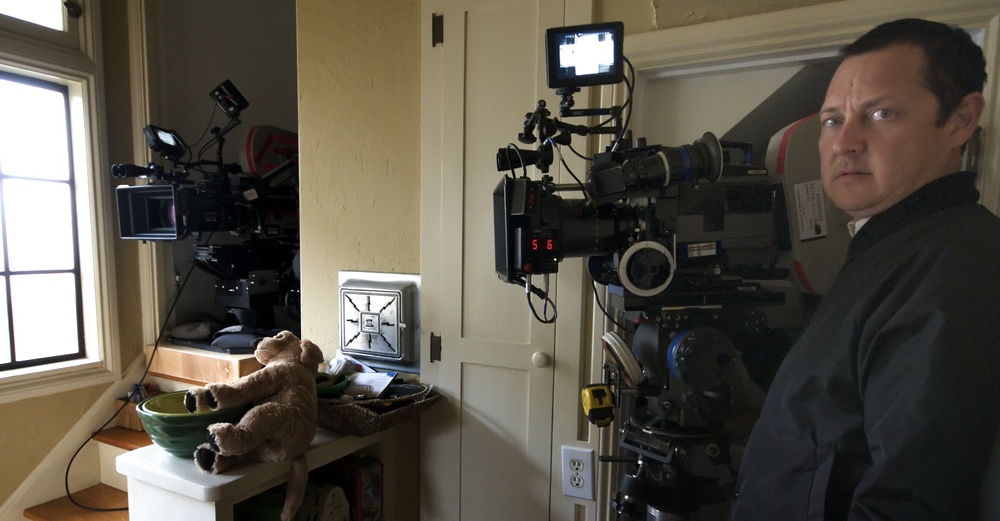 This year, Blauvelt has already been behind the camera on two acclaimed indies, James Schamus's Indignation and Kelly Reichardt's Certain Women. He's currently shooting State Like Sleep, starring Luke Evans, Katherine Waterston, and Michael Shannon, this being one of the nine(!) Shannon films to currently be awaiting release in the U.S. I couldn't find much useful information about the film besides this, as IMDb's synopsis is almost pointedly unhelpful (although I do now know that the film pairs "spiritual damage with awkward humor, thrill with mystery, and sexual spectacle with the sublime" and "finds love and hope in unexpected places as it travels through the ups and downs of mourning and loss").
Natasha Braier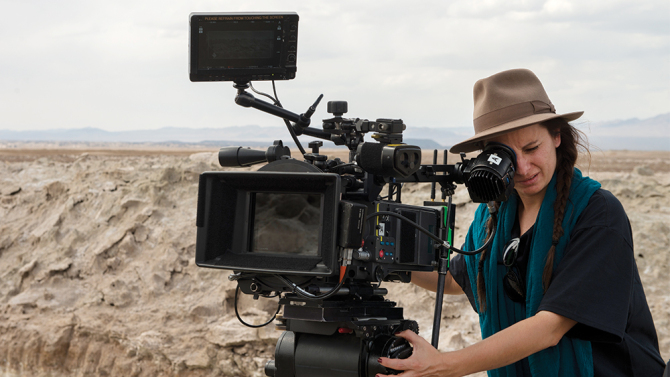 One of (very sadly few) women to break through the cinematography boy's club as of late, Natasha Braier shot the likes of The Rover and the video for "Daft Punk is Playing At My House" before wowing many (including yours truly) with her stunning work on The Neon Demon (she deserves the activist Twitter push for the first female Best Cinematography nominee that Maryse Alberti for Creed, which won't happen because none of those people would be caught dead pushing that hard for that movie). She's currently working on post-production for Untitled Nash Edgerton Project, directed by Joel Edgerton's brother. The film stars Joel, Charlize Theron, Amanda Seyfried, David Oyelowo, Thandie Newton, Sharlto Copley, and Michael Angarano, is produced by Annapurna Pictures, and will be released by Amazon Studios (who previously produced Demon).
Charlotte Bruus Christensen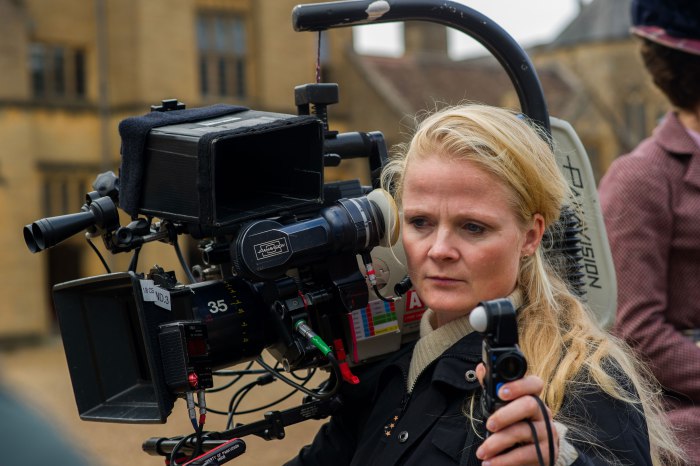 And here's another awesome female DoP, gettin' shit done. Charlotte Bruus Christensen has thus far mostly just worked for foreign auteurs like Thomas Vinterberg (on Submarino, The Hunt, and Far From the Madding Crowd) and Anton Corbijn (on Life) has two films coming out this year for American directors. The first director is the evil mastermind who inflicted The Help on a defenseless population, Tate Taylor, on his adaptation of the popular mystery novel The Girl on the Train. The second director is none other than Denzel Washington, on his buzzy adaptation of August Wilson's play Fences. I'm sure one will get more Oscar attention than the other.
Chung Chung-hoon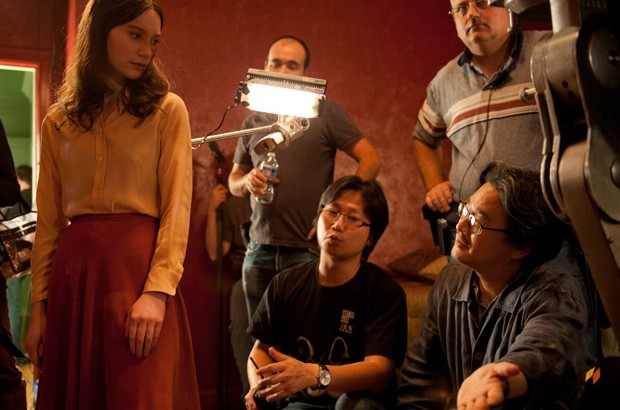 The go-to DoP for Park Chan-wook, shooting his Oldboy, Stoker, Lady Vengeance, and Thirst, amongst others, Chung Chung-hoon's latest collaboration with him, The Handmaiden, has been winning raves at various festivals and will premiere in the U.S. in October. But Chung also has some American projects in the pipeline, having worked here on the likes of Dito Montiel's Boulevard and, uh, Alfonso Gomez-Rejon's Me and Earl and the Dying Girl. He'll work again with Gomez-Rejon on the first episode of the street-level superhero series (I think?) Citizen, but bigger news is that he'll be shooting the long-in-the-works new adaptation of Stephen King's It, directed by Mama's Andres Muschietti. Let's hope Pennywise doesn't find a hammer floating in the sewer.
Benoît Debie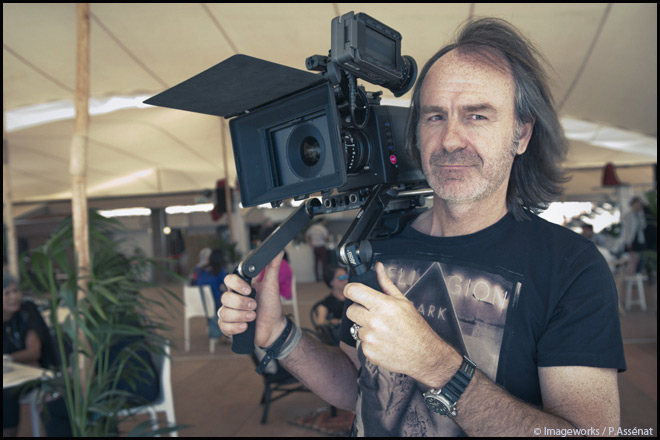 Debie, presumably biding his time before Gaspar Noe or Harmony Korine give him a call, has recently begun a collaboration with Wim Wenders, with the results thus far (Every Thing Will Be Fine and Les beaux jours d'Aranjuez, both in 3D) getting mercilessly panned by critics. But that's not stopping them from continuing, as they're currently in post-production on their next film, Submergence, starring Alicia Vikander and James McAvoy. Thankfully, this year won't be a complete waste for Debie (well, no year where you're getting paid regularly is a waste, I guess), as he also shot (alongside Alwin Kuchler) Andrew Dominik's Nick Cave documentary One More Time With Feeling.
Christopher Doyle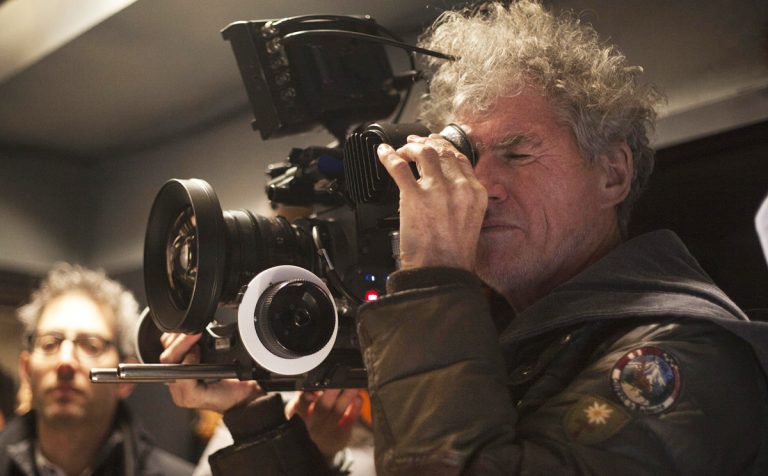 Doyle has spent most of the 2010s stationed firmly in Asia, making movies that most North Americans will probably never get the chance to see (one recent exception: Alejandro Jodorowsky's Endless Poetry, still awaiting a release here). And I think the same will apply to his latest film, Teong Hin Saw's You Mean the World to Me, a Malaysian drama about a filmmaker making a warts-and-all document of his family.
Eric Gautier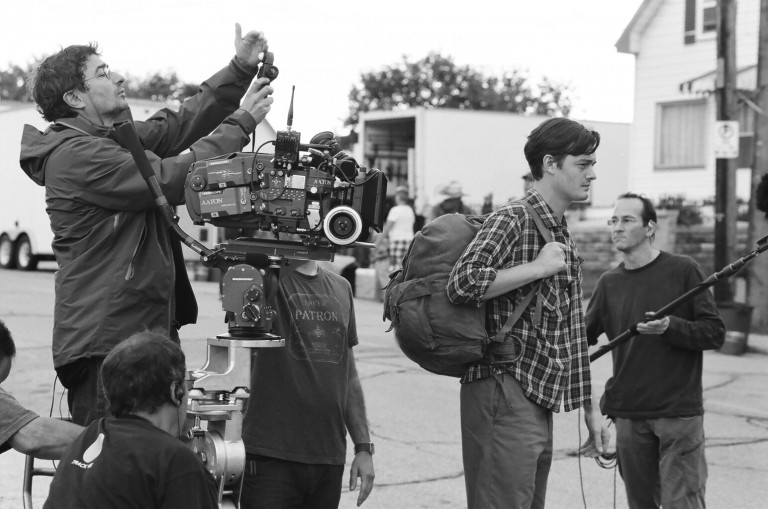 The last time I reported on Gautier (collaborator of Arnaud Desplechin, Olivier Assayas, Ang Lee, Alfonso Cuaron, and Cameron Crowe), he was working on James Marsh and Scott Z. Burns' The Mercy (formerly Deep Water), about a man who lies about swimming around the world alone. Now he's in post-production on another project, a Belgian film entitled Drôle de père, of which I can find little information besides a cast list of unfamiliar actors and a director who's only made one film prior to this. I'm sure it'll be better than Aloha, at least.
Rob Hardy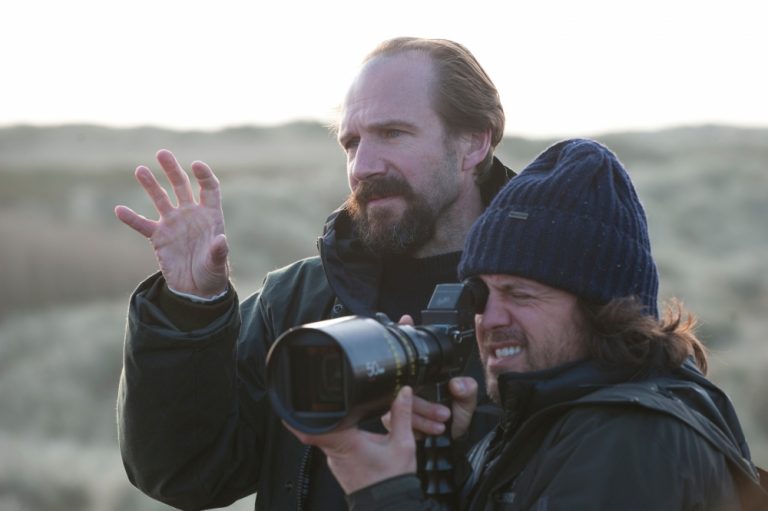 The DoP of Alex Garland's Ex Machina, John Crowley's Boy A, and Ralph Fiennes' The Invisible Woman, Rob Hardy has two projects on the horizon. The first is the much-anticipated sophomore directorial effort from Garland, Annihilation, starring Jennifer Jason Leigh, Natalie Portman, Gina Rodriquez, Tessa Thompson, and Oscar Isaac. The second is the English-language debut of Swedish director Lisa Langseth, Euphoria. The film stars Alicia Vikander, Eva Green, Charlotte Rampling, and Charles Dance. God, Hardy, stop working with so many great actors.
Dan Laustsen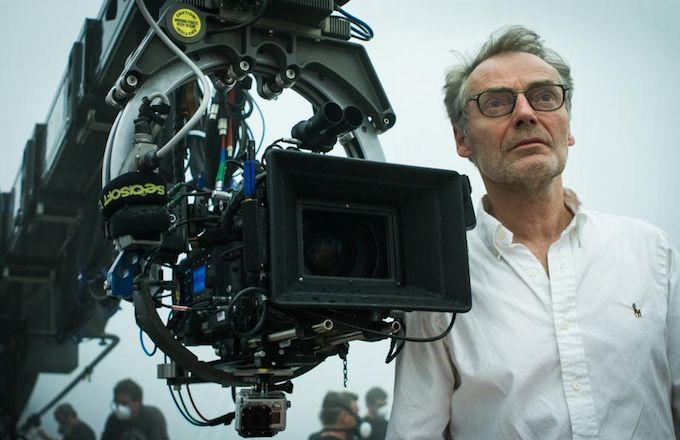 Laustsen was filming John Wick: Chapter Two (which should be gorgeously colorful under his eye in addition to full of Keanu ownage and dogs) when I last covered him, and now he's onto a new project. Thankfully, for this one, he reunites with his Mimic and Crimson Peak director Guillermo del Toro, the project being The Shape of Water, a Cold War-era fantasy-romance between a mute factory worker (Sally Hawkins) and a fish-man (Doug Jones, of course), with Octavia Spencer, Richard Jenkins, Michael Stuhlbarg, and Michael Shannon (another ninth of his slate!) in supporting roles. Their collaboration on this raises questions about del Toro's continued involvement with his former go-to DoP Guillermo Navarro, who, as far as I can tell, had nothing going on when this began filming, but Laustsen is such a talented imagemaker in his own right that one certainly can't complain that del Toro chose him.
Dan Mindel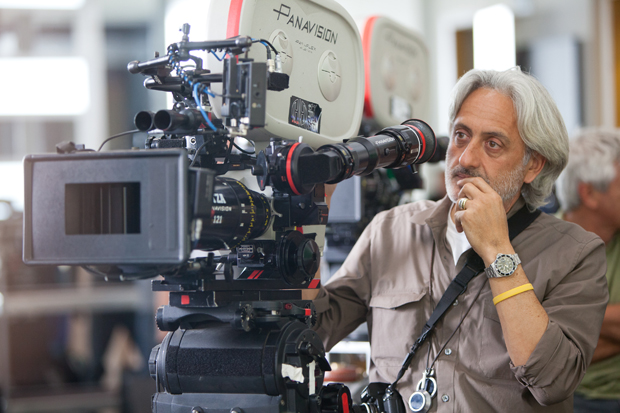 After taking a small break after shooting some podunk indie called The Force Awakens, Mindel is ready to get back into the space game, as he's currently filming the J.J. Abrams-produced sci-fi thriller God Particle, about the altering of reality for a crew of astronauts (presumably including David Oyelowo, Gugu Mbatha-Raw, Elizabeth Debecki, Zhang Ziyi, Chris O'Dowd, and Daniel Bruhl). There are apparently rumblings of it being a third Cloverfield movie, but regardless of what it is, it'll look like fantastic.
Robert Richardson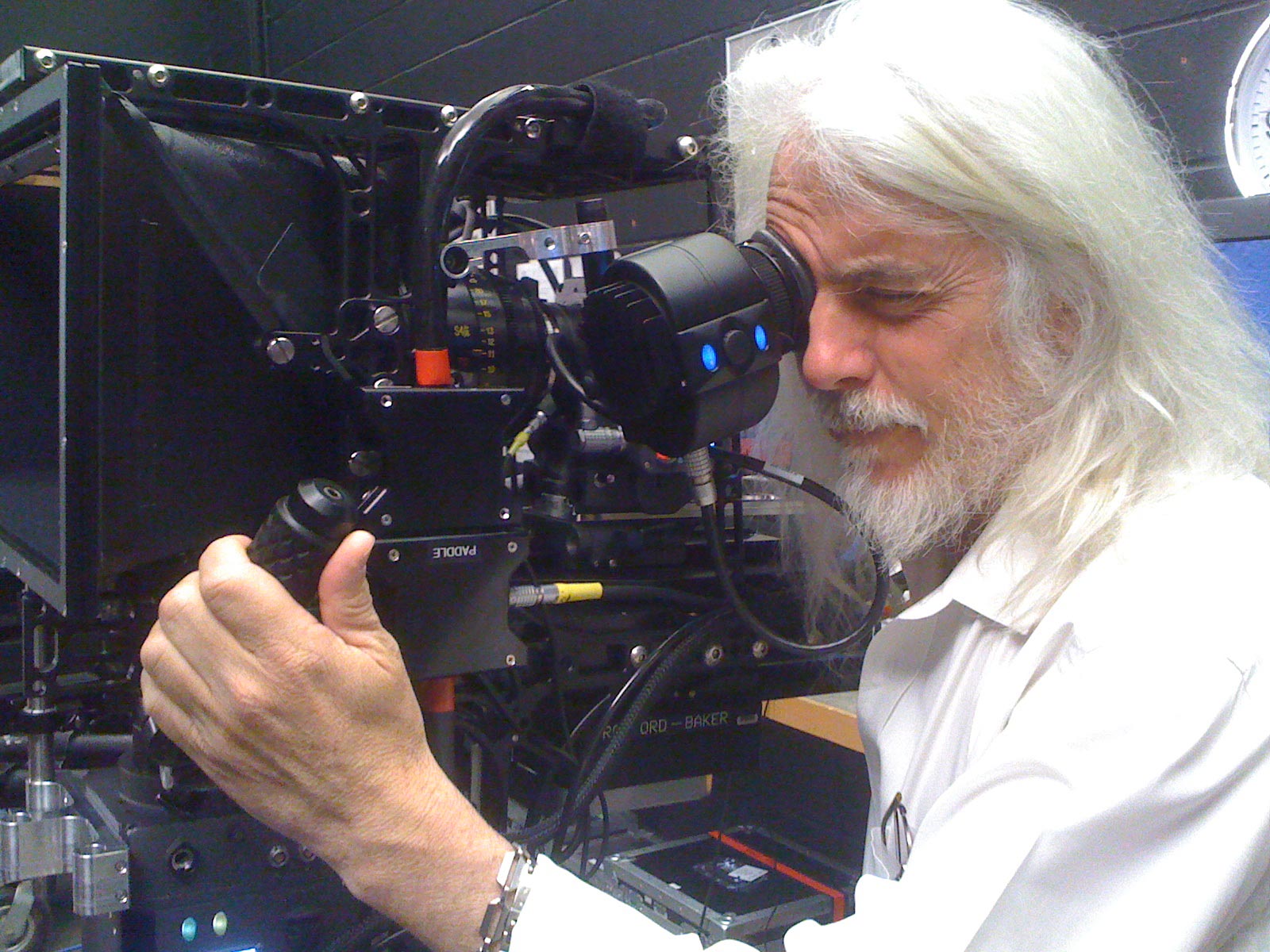 Richardson, a three-time Oscar winner, owner of the most glorious mane of white hair to exist in the known universe, and man who loves top lighting that makes it look like the actors' hair is on fire, has mostly stayed quiet since wrapping on Ben Affleck's Live by Night. But recently, it was reported that Bleecker Street had bought the distribution rights to Andy Serkis's Breathe, a real-life drama about a man (played by Andrew Garfield) almost entirely paralyzed when he contracts polio, and in those reports was a note of the film being shot by Richardson. Who needs mobility when you can be really beautifully-lit, amirite?
Robbie Ryan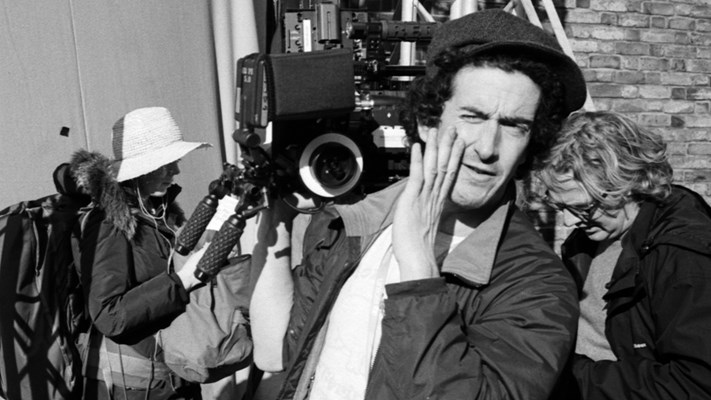 After coming to attention for his work on Andrea Arnold's Fish Tank and Wuthering Heights, Robbie Ryan has shot many a fine film, including Philomena, Slow West, several Ken Loach films (including his most recent Palme d'Or winner, I, Daniel Blake), and Arnold's American Honey. He's currently in post-production on none other than Noah Baumbach's next film, Yeh Din Ka Kissa (Hindi for "The Story of the Day"), starring Ben Stiller, Adam Sandler, Emma Thompson, Dustin Hoffman, Candice Bergen, and Frances Ha's Mickey Sumner, about an estranged family gathering for a celebration of the literary work of its patriarch. This is Baumbach's first fictional film to not either be shot by Sam Levy since Greenberg, and while I quite like Levy's work with him, I have no doubt Ryan will be more than up to the task of equalling or maybe even besting that work.
Adam Stone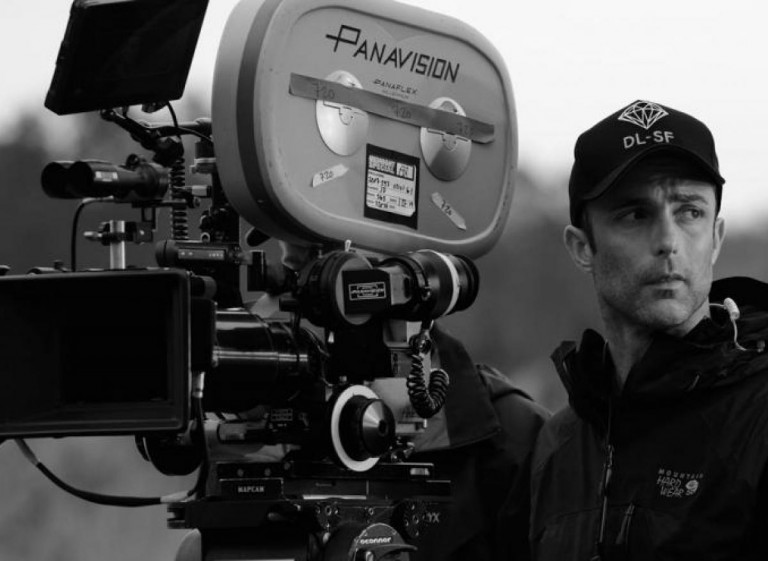 Last time I covered Jeff Nichols' regular DoP here, it was to break the sad news that, along with Nichols' Loving, Stone's only project in the works was second-unit work on Jared Hess's Masterminds. Thank god the Zellner brothers (of Kumiko, the Treasure Hunter fame) stepped up to give Stone a full job on their next film, Damsel, a western(!) starring Robert Pattinson and Mia Wasikowska.
Vittorio Storaro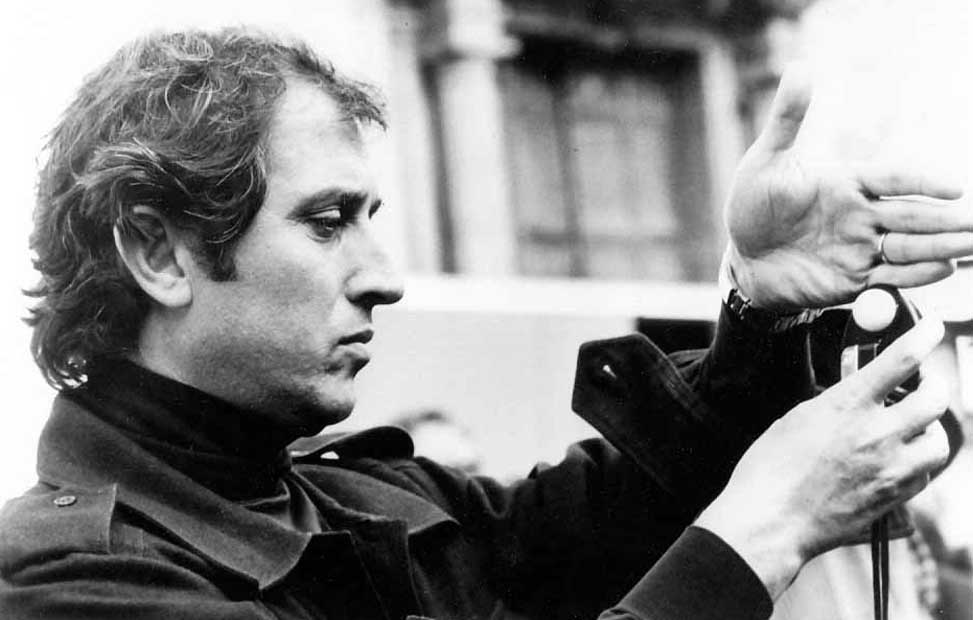 I reported this previously, but I must share it again. It appears that Storaro will become Woody Allen's new regular collaborator (surprisingly late in both men's careers/lives), first shooting his breathtakingly gorgeous Cafe Society (which should get him an Oscar nom if the Academy knows what's good for it) and now working on Untitled Woody Allen Project, starring Justin Timberlake, Kate Winslet, Juno Temple, and Jim Belushi. As with Cafe Society, it's a period piece, a drama to be set in 1950s New York. I really cannot wait.
Bradford Young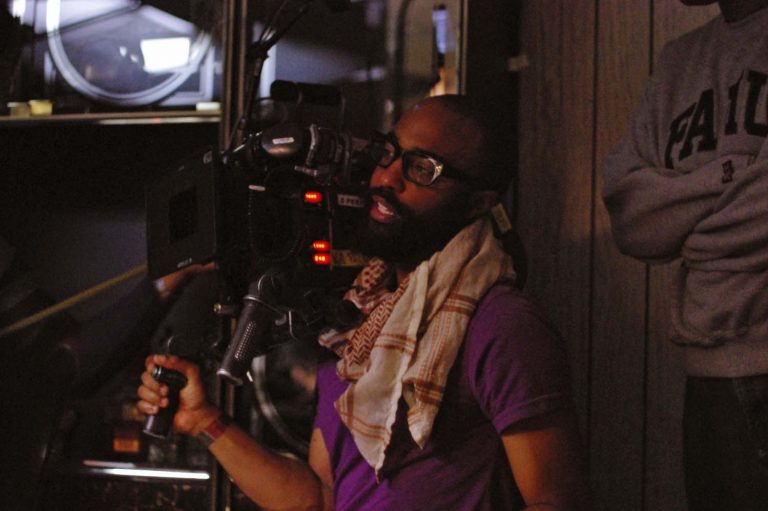 Young, the DoP of Selma and A Most Violent Year, is hot off winning raves for his work on two films that played at the Toronto International Film Festival, the documentary I Called Him Morgan and Denis Villeneuve's buzzy sci-fi drama Arrival. As I've said in a previous entry, he also has Andrew Dosunmu's Beat-up Little Seagull coming out (meanwhile, I am thus far zero-for-three for what I said would be his future projects in the last entry of this). But that isn't why I gave him a spot here. No, I'm giving him a spot here because IMDb broke that the news that he would be shooting Lord and Miller's Untitled Han Solo Star Wars Anthology Film, starring Alden Ehrenreich as Han Solo. Given that Young has worked entirely in dramas and made a name for himself by pushing on-screen darkness to near Gordon Willisian levels, that makes him an exceedingly odd choice to work with emphatic comedy directors Lord and Miller on a Star Wars movie. Bring it the fuck on.