Four years ago, 20th Century Women premiered. A lot of things happened after that, including quite a few things in the year between the last of these articles and this one. But many of the people involved have kept working, and I've kept being haunted by this thing they made years ago, so here I am once again, covering their subsequent work.
MIKE MILLS (Writer/Director)
Mills is one lucky bastard. Had he taken his normal five-year break between projects, he likely would've run smack dab into a pretty big problem for anybody trying to write right now. Had he started shooting C'mon C'mon even a month or so later than he did, he likely would've run smack dab into a pretty big problem for anybody trying to shoot a movie right now. But he did neither of those things and so C'mon C'mon finished shooting in January and is awaiting release. A24 pretty much sat this year out rather than give up and put their slate on streaming, so, god willing, once most of us are vaccinated, we can enjoy Mills' latest melancholy summary of the human condition on the big screen, with no more than five elderly people also in the theater just like it was before.
We haven't learned much new about C'mon C'mon since my last article, mostly that I fucked up in reporting Mills would be his own DP, as those duties are being handled by the great Robbie Ryan (more on him later). I'm hearing multiple reports that the film will be presented in black-and-white, a la I Am Easy To Find, and I can report on a few notable cast members that were added since last year. Kate Adams, who played Alicia Vikander's mom in I Am Easy To Find, will play Gaby Hoffmann's friend. And Jaboukie Young-White, Daily Show writer and such a vicious Twitter presence that his followers have to demand that he not delete his more incendiary tweets, plays a character named Fernando.
In the meantime, Mills has kept busy talking to other directors. Right before the pandemic, he recorded a conversation with Autumn De Wilde (another veteran of album covers and music videos) about her Emma adaptation for the DGA podcast. And after, he interviewed Kirsten Johnson about Dick Johnson is Dead and Elle Fanning (hey, that name sounds familiar…) about her short Gucci Always Wins.
The only new Mills footage we have from this year? This cellphone video he shot of his wife Miranda July (whose Kajillionaire is one of the best movies of the year) for her Vulture profile, where she dances like a maniac to The Slits' cover of "I Heard It Through the Grapevine". Say what you will about Mills, he stays on-brand.
GRETA GERWIG (Abbie)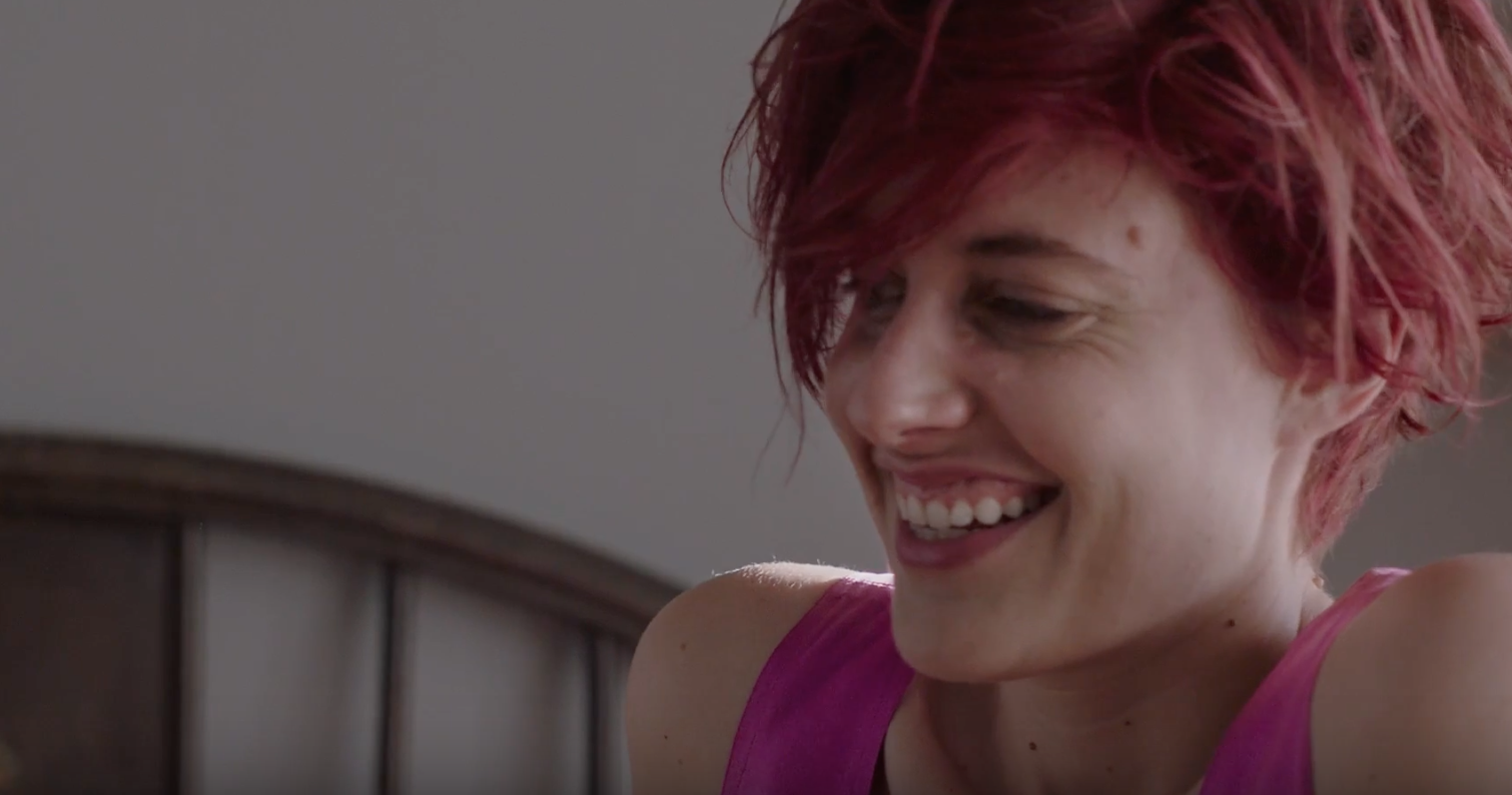 Gerwig's continued ascension is always the most fun thing to cover in these articles, she's leveling up with each one I write. Since we last checked in on her, Little Women crossed $100 million in the U.S. and $215 million worldwide (numbers that, in Blank Check parlance, would seem to be enough for a "guarantor" for future, bigger projects), plus got all those Oscar nominations, though the lack of a Director nom for Gerwig and especially her loss in Adapted Screenplay to Nazis Should Stop Being Such Silly-Billies: The Movie still stings a little. She's yet to officially announce what her follow-up will be; there's that Barbie movie with Margot Robbie that she's allegedly writing with Noah Baumbach, a real "I'll believe it when I see it" situation that even she doesn't seem that confident in, and a tap-dancing musical she teased on the LW publicity tour, which would be catnip for Damsels in Distress superfans like myself (remember, Thor can do the Sambola!, so can you). But what has been announced is that she'll be making her return to acting opposite Adam Driver in Noah Baumbach's untitled next film, said to be a drama centered around four members of a family. I'm obviously ecstatic, 20th Century Women (technically her last on-screen performance, though Jackie was shot after it and just released earlier) showed that she was only getting better as an actress right when she switched to behind the camera, and Baumbach and Gerwig are terrific apart but unstoppable together.
ELLE FANNING (Julie)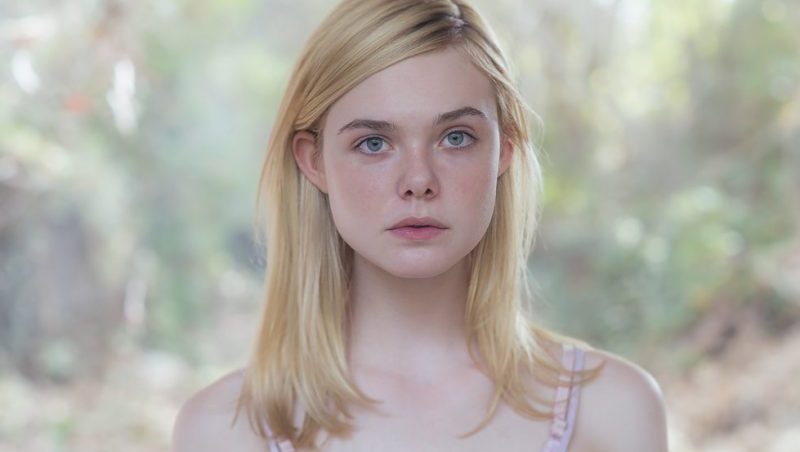 I've spent most of these articles bemoaning what lousy projects Fanning has been signing onto, many of which seem like good ideas on paper and stubbornly failed to live up to that impression (like Sally Potter's The Roads Not Taken and Haifaa al-Mansour's Mary Shelley). But now she's gotten back on her feet in a big way with her Hulu series The Great, which has gotten uniformly excellent reviews and is all set to continue for a second season. Perhaps she senses that TV is the only place giving her good material, since she's now signed onto another Hulu series, The Girl From Plainville, where she'll play real-life teen Michelle Carter, who was convicted of involuntary manslaughter when her boyfriend killed himself after she sent him texts encouraging his suicide. Her one film ready to go is Melanie Laurent's The Nightingale, a rare on-screen pairing of her and Dakota which was all set to start shooting when COVID hit. And as mentioned above, she's begun a directing career, doing the short Gucci Always Wins for a certain fashion company.
BILLY CRUDUP (William)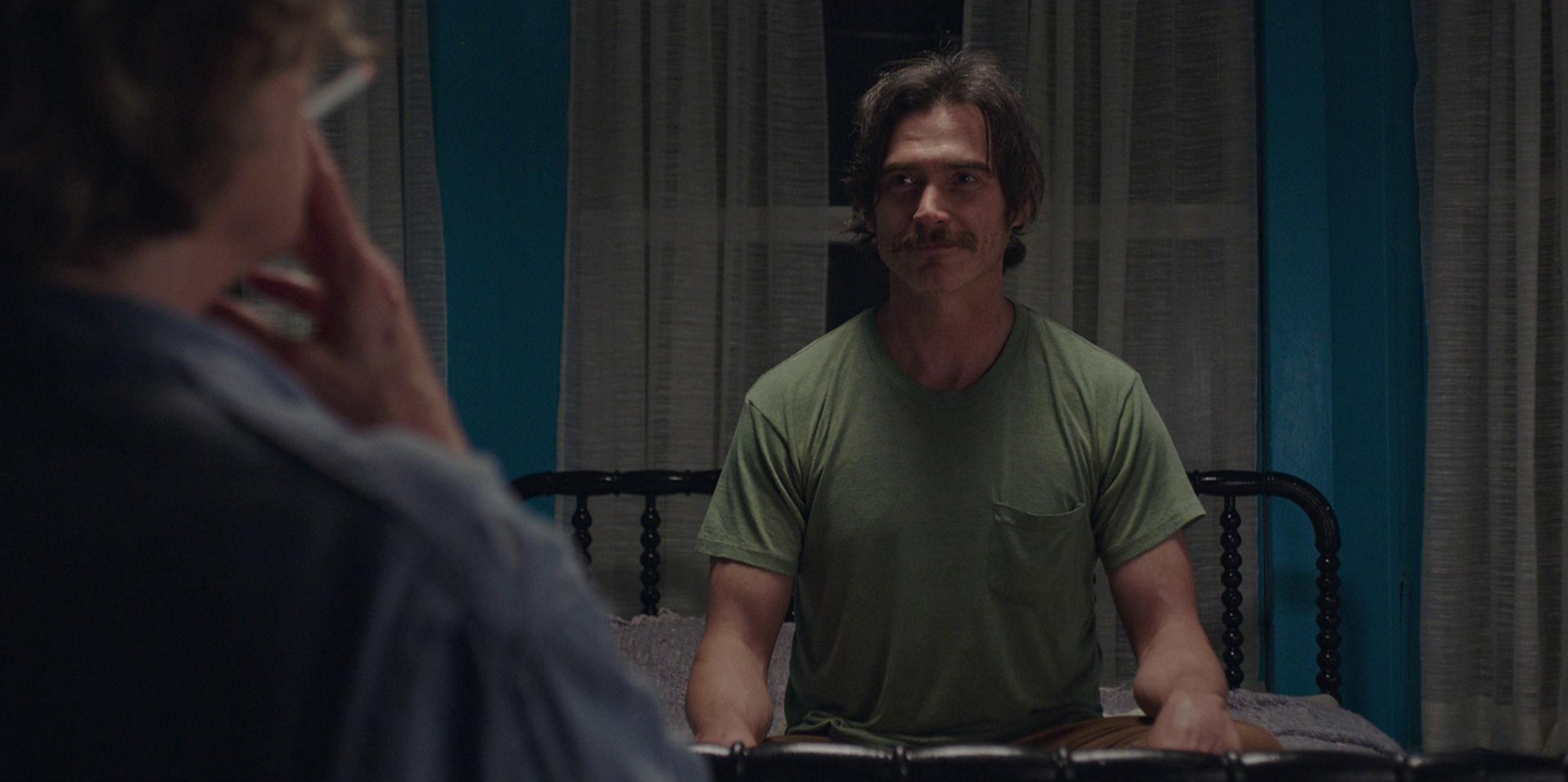 Crudup's also in TV land (but not on TV Land) at the moment. He was filming season 2 of The Morning Show, where he gives an Emmy-winning performance as Satan as a Good Morning America producer, for just over half a month before COVID shut it and everything else down. Now it's resuming production having been rewritten to address COVID in some way, I'm sure with all the sensitivity it showed in season 1 when it had Steve Carell scream at the top of his lungs "I DIDN'T RAPE ANYBODY!!!!!!!". And while I'm still skeptical that The Flash is ever getting made (maybe as skeptical as I am about Barbie coming to fruition), Crudup will allegedly reprise his role as Flash's dad in it.
ROGER NEILL (Composer)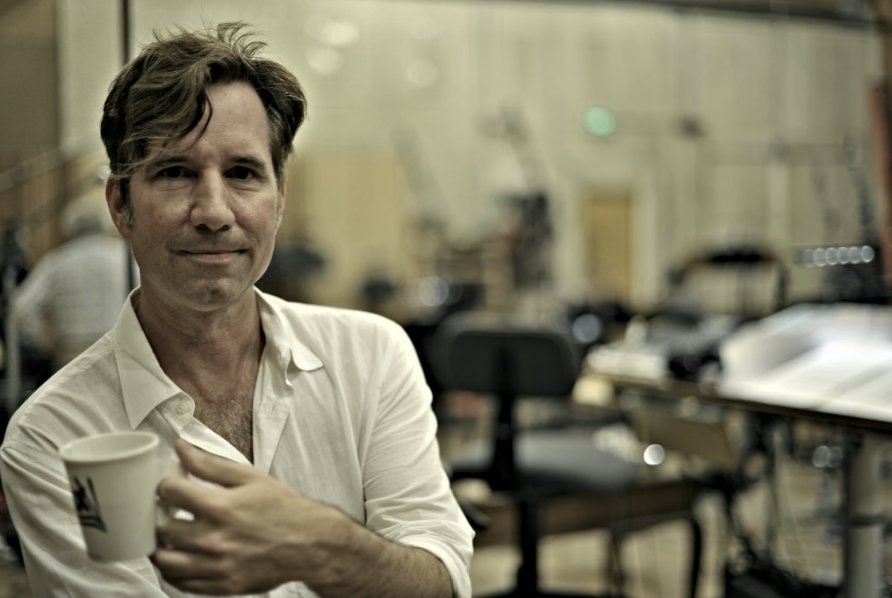 In the very first of these articles, three years ago, I talked about Neill scoring the jukebox-musical remake of Valley Girl, starring Happy Death Day's Jessica Rothe in the titular role. That was supposed to come out in 2018, but due to noted YouTube shithead Logan Paul playing a supporting part, it got delayed until it finally got dumped on VOD this May. As luck(?) would have it, that means that it comes out the same year as Neill's next collaboration with director Rachel Lee Goldenberg, the HBO Max original Unpregnant, starring the always-great Haley Lu Richardson as a pregnant teen going on a road trip to an abortion clinic. That was one of two gigs that Neill was lucky enough to score right before the world went to shit, the other being the indie drama Alex/October. It doesn't seem like Neill will be scoring C'mon C'mon, though I have no concrete information to go on either way so he could surprise me.
LESLIE JONES (Editor)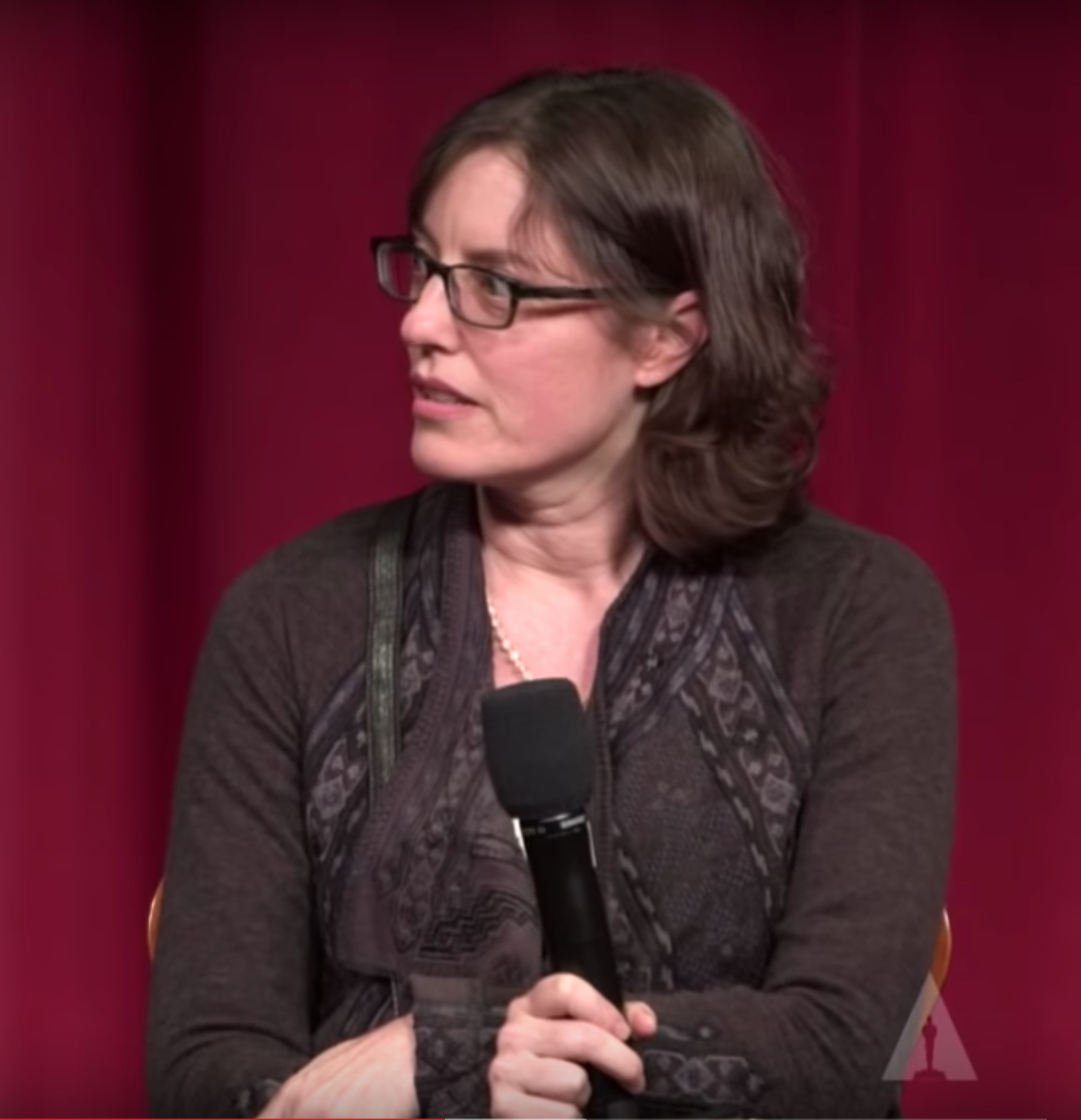 Jones has been one of the the least prolific members of the entire 20th Century Women crew, so figures that she's one of the few with anything new to report on this time. All the way back in April, Tales From the Loop, an Amazon series inspired by the artwork of Simon Stålenhag, premiered, and Jones edited the pilot. She was part of a true murderer's row of talent, including Mark Romanek as director, Jeff Cronenweth as cinematographer, former Soderbergh collaborator Philip Messina as production designer, and Philip fucking Glass as co-composer. That was one of a few TV gigs she's done since 20th Century Women, but Women remained her last feature editing job until very recently, when she signed on to edit Dog, the directorial debut of Channing Tatum and his writing/producing partner Reid Carolin, about a former Army Ranger traveling with his dog companion Lulu to his best friend's funeral. I've been rooting for Tatum to get back into movies, and having this accomplished an editor in his crew makes me very excited for whatever this turns out to be. The only one (possible) downside is that her commitment to this might take Jones out of the running to edit the new Paul Thomas Anderson film, and I find that the PTAs that she edits are the best ones. Of course, it seems that she edits the ones where PTA gets a little weird, and it's entirely possible that this is a more straightforward work that she wouldn't get the call for anyway.
BONUS: C'mon C'mon
Last year, I decided to extend this series to include the major casts and crews of every subsequent Mike Mills project. This is the one place where I'm glad Mills isn't a Soderbergh-level work-horse, so I just have a manageable two projects to worry about now.
JOAQUIN PHOENIX (Johnny)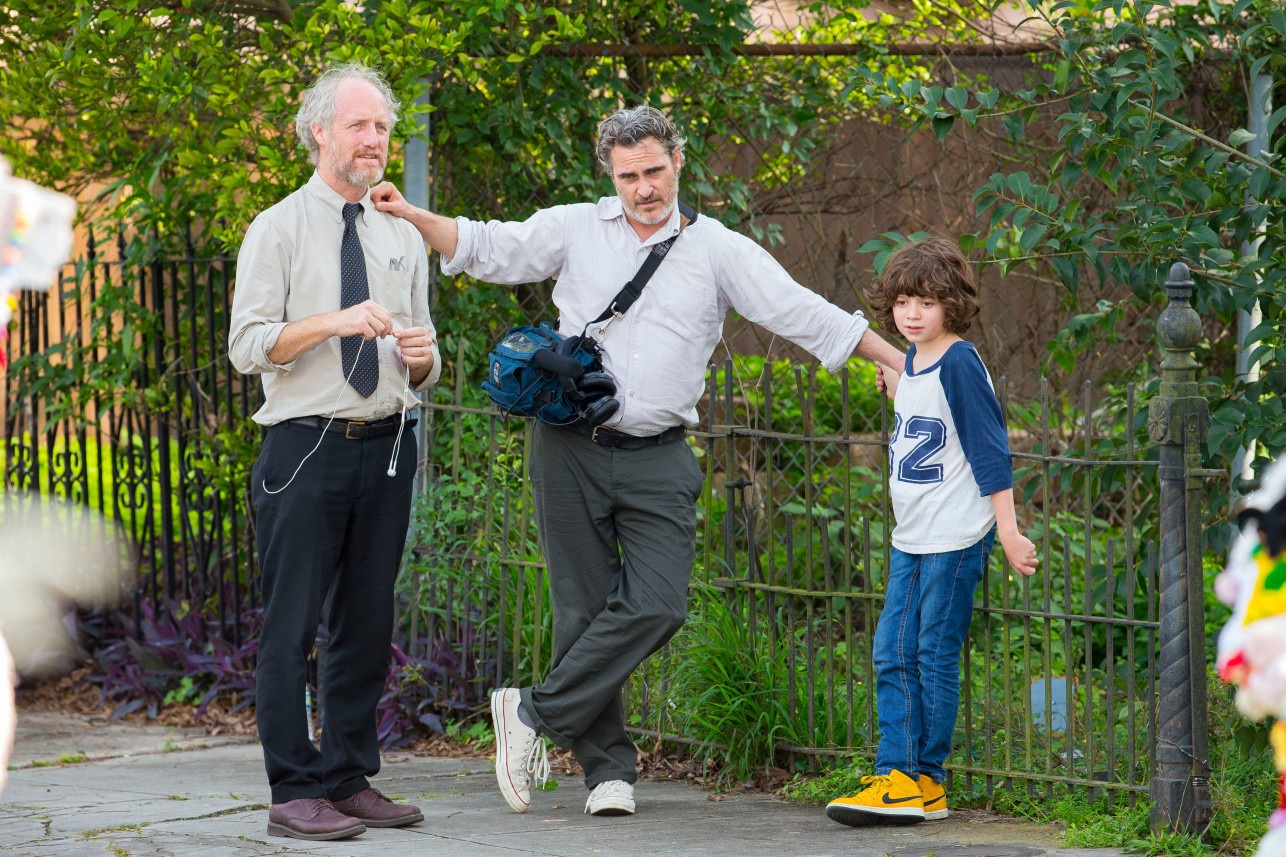 Look. Joker is a pretty bad movie and one of Phoenix's weakest performances, all the tricks of some of his past performances without the necessary substance backing those tricks up (it's almost like Paul Thomas Anderson is better at guiding people to meaningful performances than fucking Todd Phillips). But it also won him bunches of new fans and probably gave him the financial confidence to make C'mon C'mon his immediate follow-up, so I'll give the clown prince of crime that, at least until Phoenix cashes another check with Joker 2: I Didn't See That the Joke Was On Me. C'mon C'mon also thankfully provided a reason for Phoenix to stop starving himself, getting him back to dad-bod shape just in time for him to become an actual dad. I don't know how he'll physically prepare for his (alleged) next two roles, though one of them is Napoleon Bonaparte in Ridley Scott's Kitbag (the first Scott-Phoenix collaboration since Gladiator), so maybe all the prep needed is to wear a funny hat. There will be likely much more intensive work needed should he also commit to Ari Aster's Beau is Afraid, where he's in talks to play "an extremely anxious but pleasant-looking man who has a fraught relationship with his overbearing mother and never knew his father." So, uh, just the Joker again. This time, the joke will be too close to home and too near to bone.
GABY HOFFMANN (Viv)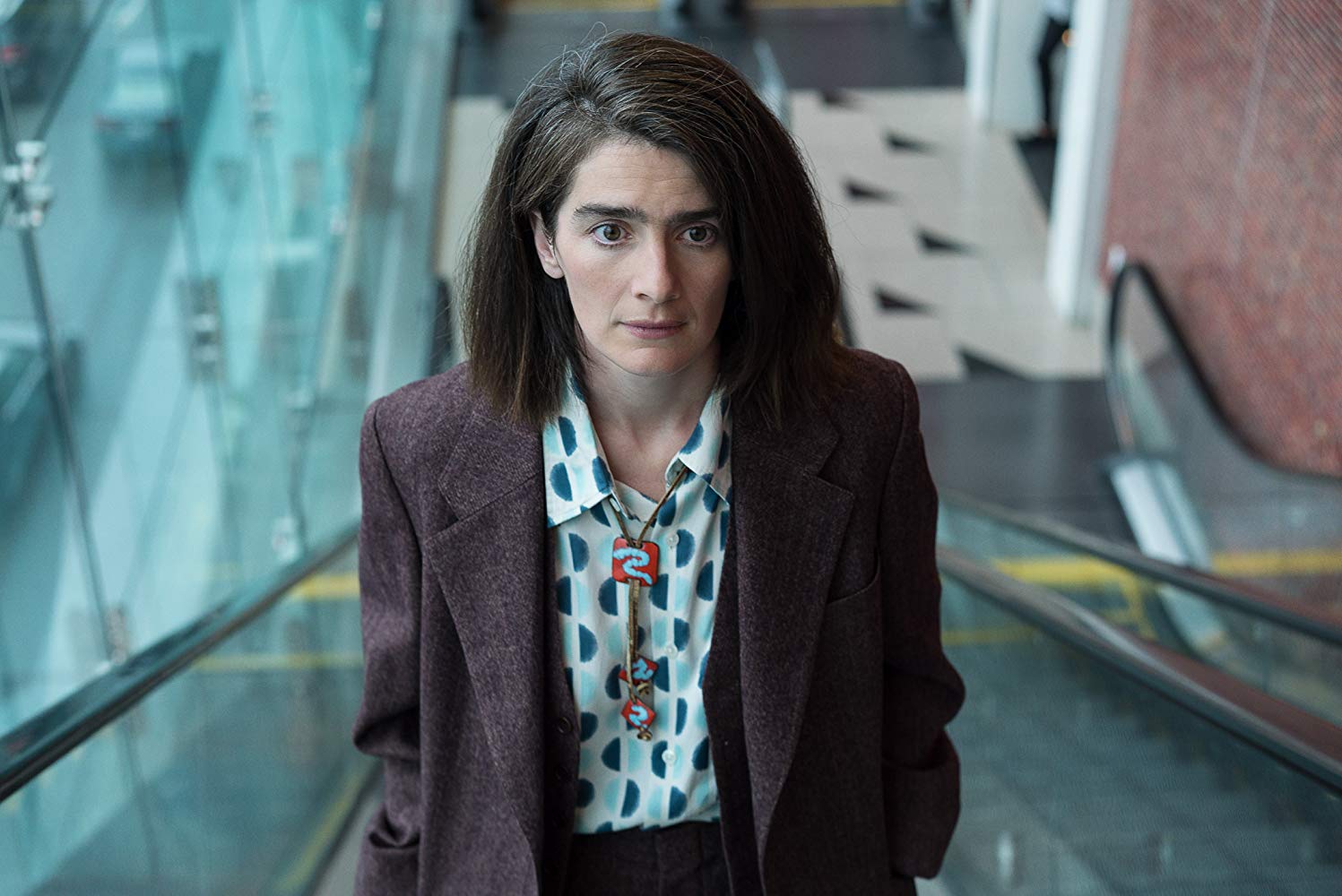 Gaby Hoffmann has been an incredibly talented actor from a very young age (just look at her two Nora Ephron performances, both delivered when she was barely or not even 10), but not nearly enough directors took advantage of that talent after her child-acting days ended. That is, until 2014, when she suddenly got a rush of parts in both TV shows (Transparent and Girls) and films (Wild, Obvious Child, the Veronica Mars movie). C'mon C'mon is the first movie she's made since 2014, though she's stayed occupied with Transparent in the meantime. Her one other project on the horizon is Adam McKay's Untitled Lakers Project, an HBO series about the Los Angeles Lakers' miracle run in the 80s. She'll costar with John C. Reilly (as then-Lakers owner Jerry Buss), Jason Clarke (as then-Lakers general manager Jerry West), and Rob Morgan (as Magic Johnson's father Earvin Johnson Sr.), along with others who aren't playing people with J-names.
ROBBIE RYAN (Director of Photography)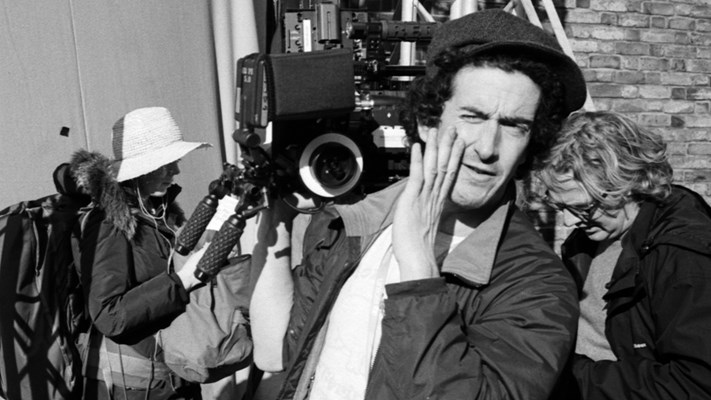 Sure, it would've been cool for Mills to shoot C'mon C'mon himself, but the true DP of it is much more interesting than that. Robbie Ryan has been doing good work for the likes of Andrea Arnold, Ken Loach, and Sally Potter for a decade or more, but he's only recently become a hot commodity in America, shooting Noah Baumbach's two most recent films and getting an Oscar nomination for his work on Yorgos Lanthimos' The Favourite. Even with COVID, he's remained busy, his biggest credit being the Nick Cave performance film Idiot Prayer, where he shot Cave at the piano in Alexandra Palace, an ideally huge venue to allow for a socially distanced shoot. He also shot the Sophie Muller-directed video for Kylie Minogue's "Say Something", which wisely shoots Kylie isolated from anyone else and stitches together larger-seeming scenes in post. And over one day(!) in September, he shot a feature called The Walk for Giovanni Maderna. An adaptation of the Robert Walser novella of the same name (not of the Zemeckis movie), it follows one man walking through Rome during the pandemic. He also has another Sally Potter on the docket, after their last collaboration, the aforementioned The Roads Not Taken, sank without a trace. This new one is called Alba, and it's a comedy about a family that comes to blows when they go on an expedition to scatter the ashes of one of their own, the titular archaeologist. IMDb claims it's in post-production, despite not having any announced cast members, but its production company sez that it will start shooting in April 2021 for release in 2022, which seems more likely.
KATIE BYRON (Production Designer)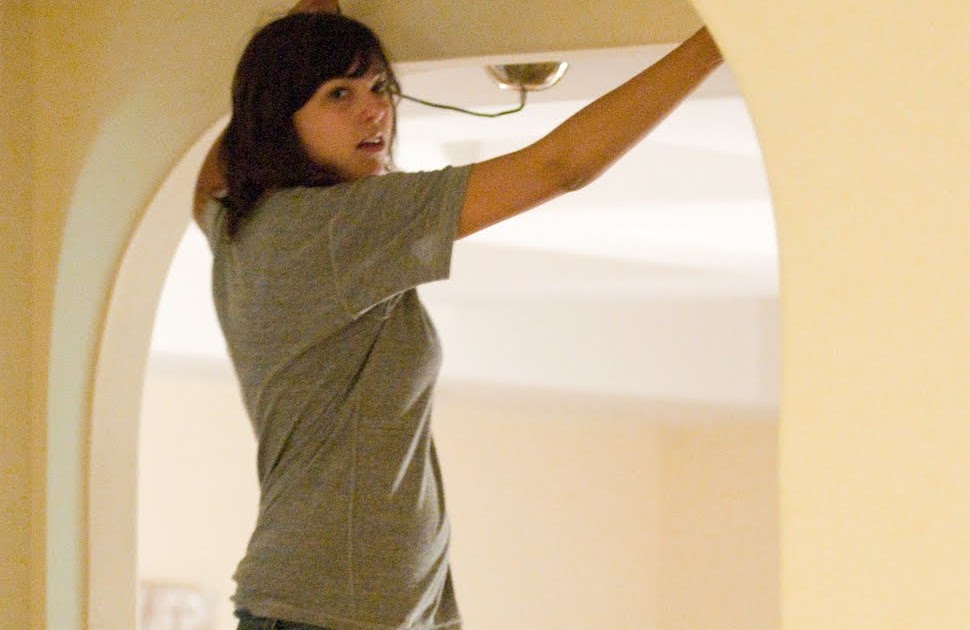 Katie Byron has one of the cooler resumes I've seen for somebody who just started working within the last decade. In TV, she's designed the likes of Jon Benjamin Has a Van, The Eric Andre Show, Comedy Bang! Bang!, Dirk Gently's Holistic Detective Agency, and Documentary Now. For awhile, most of her film output was whatever bullshit Drake Doremus was churning out, but last year she broke out with the one-two punch of Color Out of Space and Booksmart. Aside from C'mon C'mon, she has another much-anticipated A24 project, Zola, awaiting release, and she's currently working again with Olivia Wilde on Don't Worry Darling, a psychological horror film featuring a cast of today's brightest new stars (Florence Pugh, KiKi Layne, Harry Styles) and some of its finest alt-comedians (Nick Kroll, Kate Berlant, Timothy Simons).
I Am Easy To Find
ALICIA VIKANDER ("I")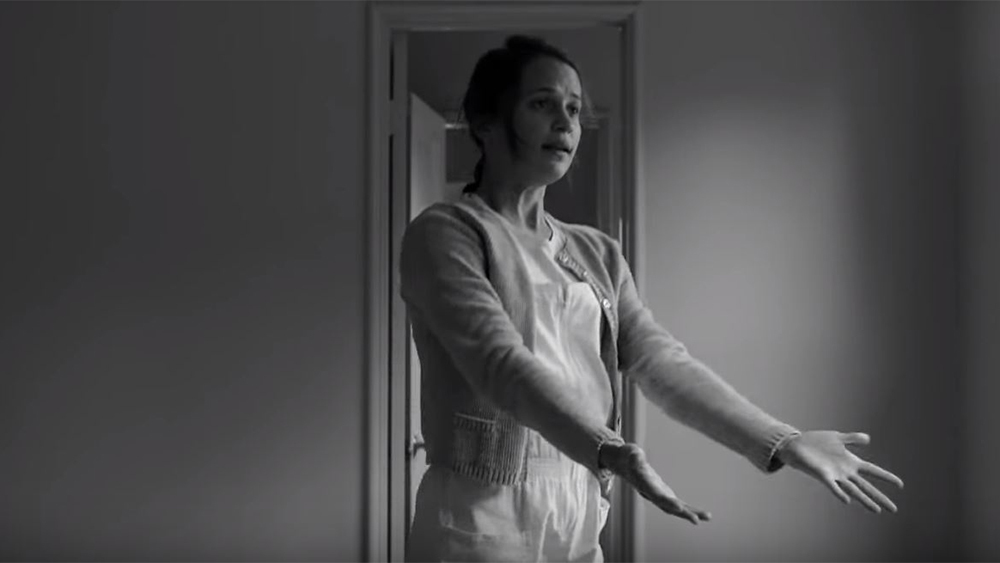 Last year, I had hope that Vikander had stopped picking such awful projects, with four interesting-looking films (and Tomb Raider 2) on the horizon. I guess I still have hope, it's just been moved back a year with the release dates of The Green Knight, Born to be Murdered, and Blue Bayou. The one that did come out, Julie Taymor's The Glorias, is a mess I found quite a bit to like in, particularly Vikander's performance as the ascendant Gloria Steinem, so I guess it can be chalked up as a win for her. Otherwise, she's stayed quiet this year, until the last month and a half, when she announced two TV projects. One is a new adaptation of Dial M For Murder, which, uh, okay. The other is Olivier Assayas' miniseries remake of/spiritual sequel to/whatever the fuck Irma Vep, where she has the unenviable task of filling Maggie Cheung's shoes and jumpsuit. Of course, knowing Assayas, that's probably the point, which is why I'm more optimistic than most about this.
THE NATIONAL (Composers/Songwriters)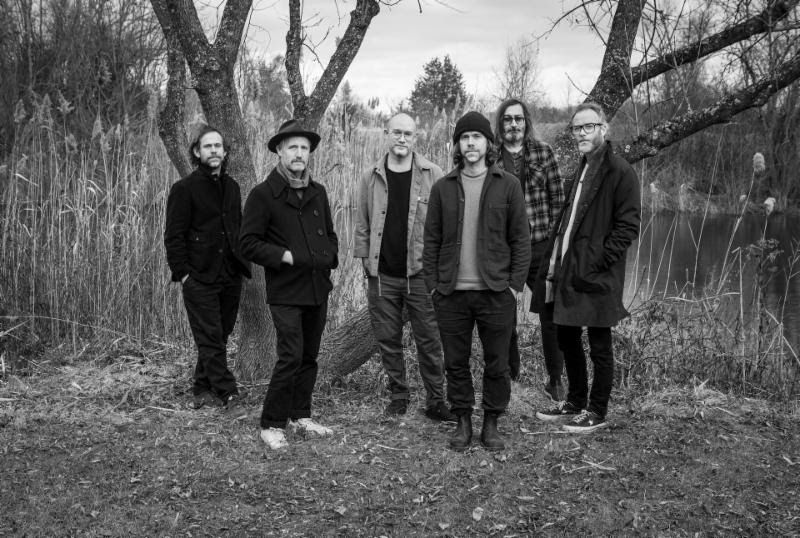 Damn, these guys stay busy. I said last time that they probably wouldn't be releasing an album anytime soon, but now I'm seeing that they're in the early stages of a new record, one which drummer Bryan Devendorf told NME he hopes to be a "stripped-back rock record", akin to British rock band IDLES. Devendorf also recorded a solo album under the name Royal Green, and Berninger's solo album Serpentine Prison came out. Three of the five band members show up somewhere in Taylor Swift's Folklore (most prominently the Dessners, Aaron producing most of the album and Bryce providing most of the orchestrations), as well as a few touring members and several musicians who worked on I Am Easy To Find (according to Aaron Dessner, Swift wanted to work with him after being so moved by Mills' short film). And then all of the band members show up in Swift's other 2020 album Evermore, the National collaboration coming a track after a song called "Dorothea". I see what you're doing, Taylor, and I thank you for spreading the good word to your considerable audience.
And that's just in the realm of music! Bryce Dessner is still chugging along as a film composer, and I'm sure scoring Irresistible seemed like a good idea at the time. He and Aaron recently worked together to score a movie called Jockey, about an aging jockey (Clifton Collins Jr.) who discovers that he might have a son, which will premiere at this year's Sundance (that premise is certainly the most Sundance-ass thing I've ever read). And the whole band is getting involved in the film world soon, with Joe Wright now in post-production on a film version of their Cyrano de Bergerac musical, Cyrano.