All it takes is one bad day to reduce the sanest man alive to lunacy. (Alan Moore)
Late in the ten-episode run of Mad Dogs (from Amazon Studios, and streaming free for Prime subscribers), Lex (Michael Imperioli), hiking through a rainforest, falls down a narrow hole that neither he nor we see.  That feels like it should be a metaphor for what all of Mad Dogs does:  this is a world that no matter how beautiful or funny it is on the surface, underneath it's laced with traps and dangers that could open up without warning.  The series never fully pulls this off, but it gets close enough that it's worth the afternoon or three to burn through all of it.  Even when it doesn't get to that kind of depth, it's still a fine slab of entertainment.
I'LL KEEP IT AS VAGUE AS I CAN BUT THERE WILL STILL BE SPOILERS
Adapting his own 2011 miniseries, Cris Cole provides a strong narrative hook and framework.  Four friends in their 40s–Lex, Cobi (Steve Zahn), Joel (Ben Chaplin), and Gus (Romany Malco)–head to the Belize villa of a fifth, Milo (Billy Zane), who has just retired.  Exactly how Milo can retire to a palace isn't made clear, and if that sounds suspicious to you, you're right.  Milo is Involved With Something Shady (not revealed at the beginning) and by the end of the pilot, a midget assassin in a cat mask (Mark Povinelli) shows up and kills one of the five, leaving four Americans (hereafter, they shall be called the Dogs) stuck in another country with some very dangerous people mad at them.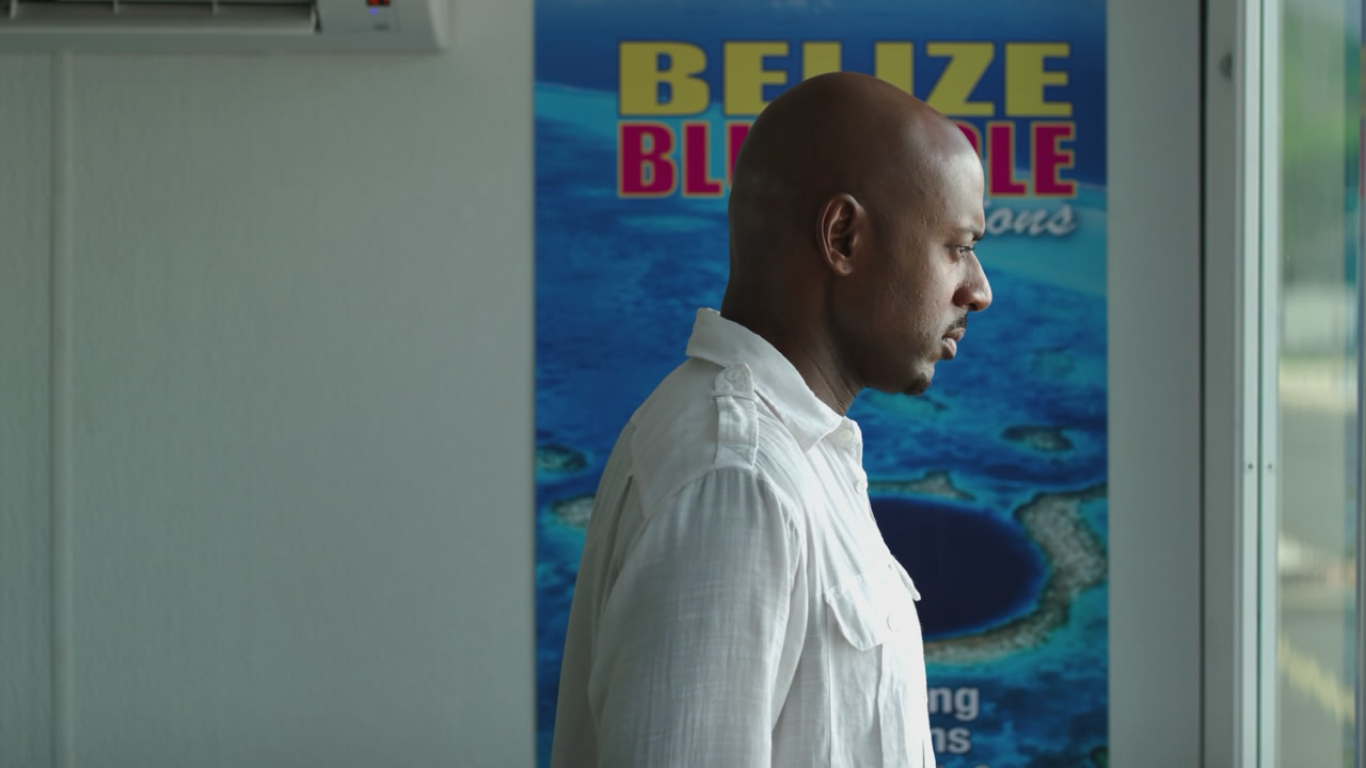 There are a lot of directions Cole and his team (including executive producer and co-writer Shawn Ryan) could go with this, and they pick adventure, comedy, and relationship drama.  Because there's a clear objective for those remaining (get out alive) and a clear although unseen antagonist (a drug lord who goes by the name of Jesús and has apparently infiltrated all of Belize), the episodes have a fairly strong overall drive and don't fall into one-damn-thing-after-another.  There's an unusual amount of downtime, too, with the Dogs often getting trapped–in cars or kitchens or boats or, in a poor writers' decision, in quarantine–and that allows for a lot of conversation between them.  The relationship drama comes in here, because it's clear that these friends don't like each other all that much and are carrying a lot of resentment around; even in the early going, there's the feeling that when they talk to each other, they're trying not to say things.  No one's life has turned out the way they want, and to Mad Dogs' credit, this adventure isn't going to teach them lessons and get them to bond with each other.
Although everyone plays this with complete conviction, that kind of genre-blending leads to problems.  The comedy isn't the problem here, because the arrogant-Americans-in-Belize aspect generates lots of complications to getting things done and many of them are hilarious.  (Wanna know how not to deal with teenage muggers?  Cobi will show you.)  With the drama, though, having so many scenes that look backward keeps the Dogs from moving forward; with one exception, they really all end up where they started.  It also drains the suspense, because it becomes clear that after that first-episode murder the other four feel pretty safe; this show needs more of a sense of jeopardy in its adventure.  If someone gets threatened with being burned alive and I know it won't happen, that's a problem.
The plotting, overall, stays tight enough, drawing in just enough elements to keep to plausibility while allowing for some neat turns and literal journeys.  Ryan wrote the second episode, which has the kind of consequence and escalation that he does so well; it also has the line "they are your friends.  They are not your family," which gives a shiver to all of us Shield fans.  That makes some of the big missteps more glaring, though; one character (Rachael Holmes' Erica), after a strong entrance in that second episode, serves the same function as The Man in the High Castle's heroine, continually helping a guy who's done nothing except fuck up her and her family's life.  (Her last scene got a full COME ON! from me.)  There's a smallpox epidemic that puts the Dogs in quarantine, and like I said, that's a mistake; it creates a weight the plot can't bear, since the sole consequence for the characters is to split them up.  The ending comes directly from Burn After Reading, but there's no JK Simmons or David Rasche in sight to make it funny or meaningful, just an arbitrary "but everything turned out fine."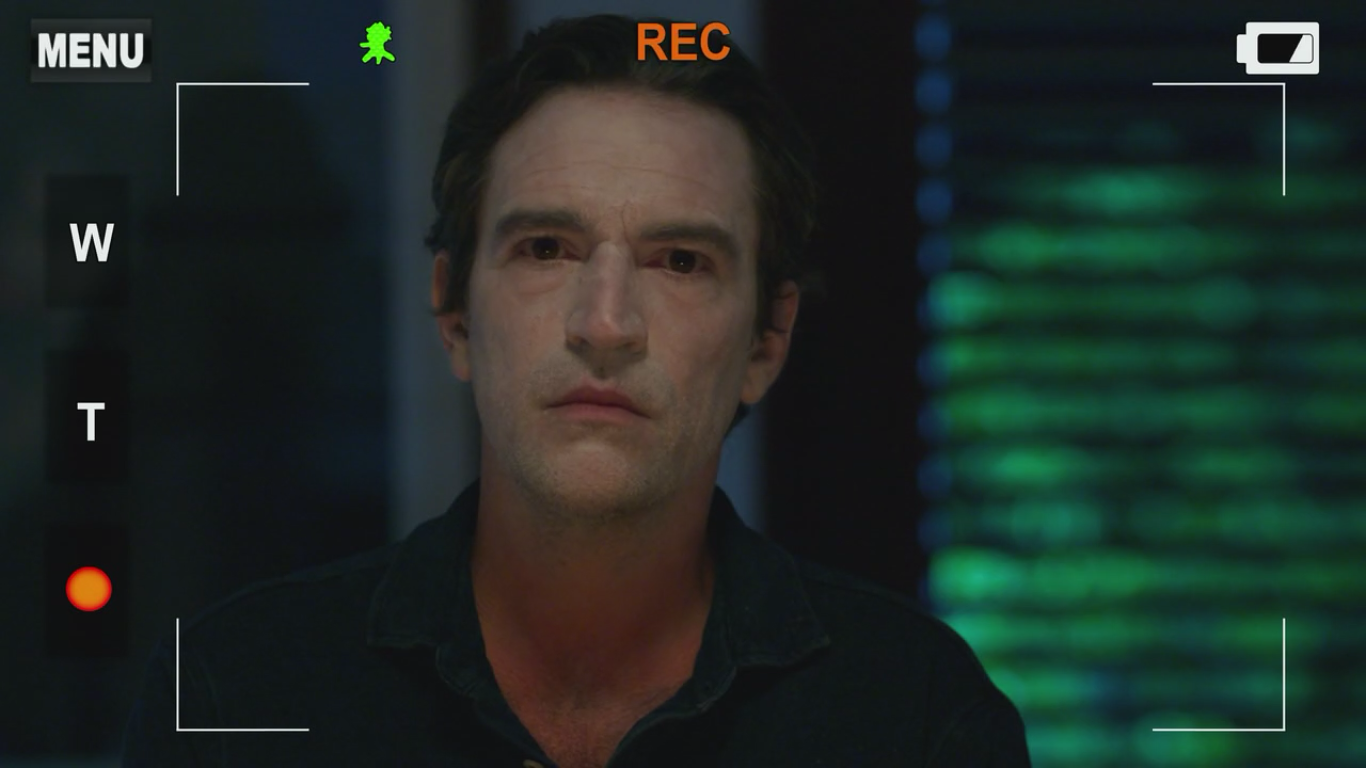 Visually, Mad Dogs draws a lot from Breaking Bad, and a little from David Lynch–that assassin in the cat mask, especially, and a pair of Siamese twins.  Less successful are the attempts at magic realism, because they don't affect the plot or the characters, they're exotic rather than unsettling touches.  (There's a scene which aims for Gabriel García Márquez but unfortunately reminds one of MacGruber.)  The Breaking Bad influence is mostly to the good; this is a deeply cinematic and colorful work with a strong use of foreground and background–keeping two areas of action going on makes for some great suspense.  The visuals do the most work of creating a world that can turn on you at any moment.  Robert Duncan's music owes a lot to Dave Porter's work in Breaking Bad, too, especially in the notes where he reverses the attack/decay relationship.  There are also videorecorded confessions and an SUV that keeps getting damaged.  Some of the visuals get excessive, though; there's the habit of starting scenes by looking at small details with a quiet soundtrack.  This means we will see an unusual number of lizards.  The style also overemphasizes some moments where we should just be watching the actors.    
The acting keeps much of Mad Dogs grounded and gives it an emotional weight, and it's the best part of the series.  Ryan brought in Rebecca Mangieri and Barbara Fiorentino, the casting directors of The Shield (always that show's secret weapon), and they assembled another strong ensemble here.  It helps, for me anyway, that all of the major players are familiar faces and presences; they carry the theme of aging in their appearances.  Malco finds a layer of anger to Gus; he's as funny and charming as he was in The 40-Year Old Virgin but here he feels like he's sick of having to be funny and charming.  (Gus is divorced and says he has to do everything his ex-wife does for his daughters and just as well.)  As Cobi, Zahn goes against the kind of charming fuckup he was in Out of Sight; here he's a full-on entitled asshole, trying to prove himself superior in every situation.  His face has grown harder with age; Zahn plays someone who's too frightened of change to do anything about it.  There's a lot of dark comedy available to this kind of character, and Mad Dogs usually finds it.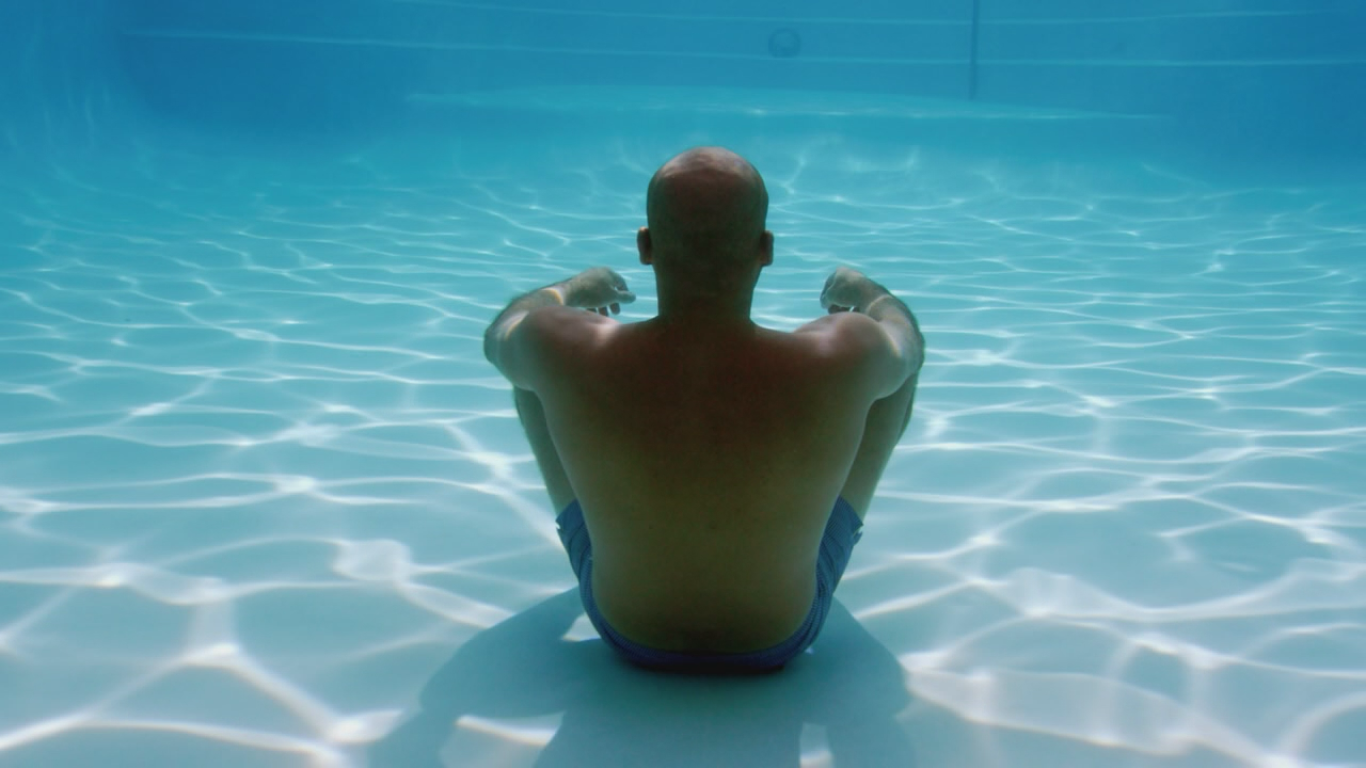 Zane gives his best performance here.  There's always been something off about his looks, something unsettling (I don't like Titanic but he had the exact silent-movie-villain look for his role there), and shaving his head makes him even more so.  None of the Dogs know exactly what Milo is up to, and neither do we; the way Zane plays him, Milo might not know either.  Imperioli has become a stronger presence with more weight and graying hair.  His two best-known roles, in GoodFellas (25 years ago!) and The Sopranos were young, even shallow men; with both of their fates you could say "he shoulda known better."  Playing a recovering alcoholic, Imperioli sounds a steady note of loss and sadness, someone who can never have what he really wants and has to accept that.  He's slower and quieter than the rest of the cast, and that becomes fairly moving by the end.  I just wish he'd been given more to do.
Of the Dogs, Ben Chaplin (The Thin Red Line) comes off the strongest, in part because he has the largest arc of all the characters.  Chaplin goes the other way in appearance from Imperioli, looking drawn and exhausted.  He hates his life and would like nothing more than to walk away from all of it (he gets a brief scene where that might happen) and that keeps him clear of the conventional aspects of the plot.  Joel doesn't want to engage with this kind of story; he fully sells the line "I literally don't have the energy to care" when threatened with death.  It's one of the most genuinely disquieting moments here, done with no cinematic effects, only Chaplin's conviction.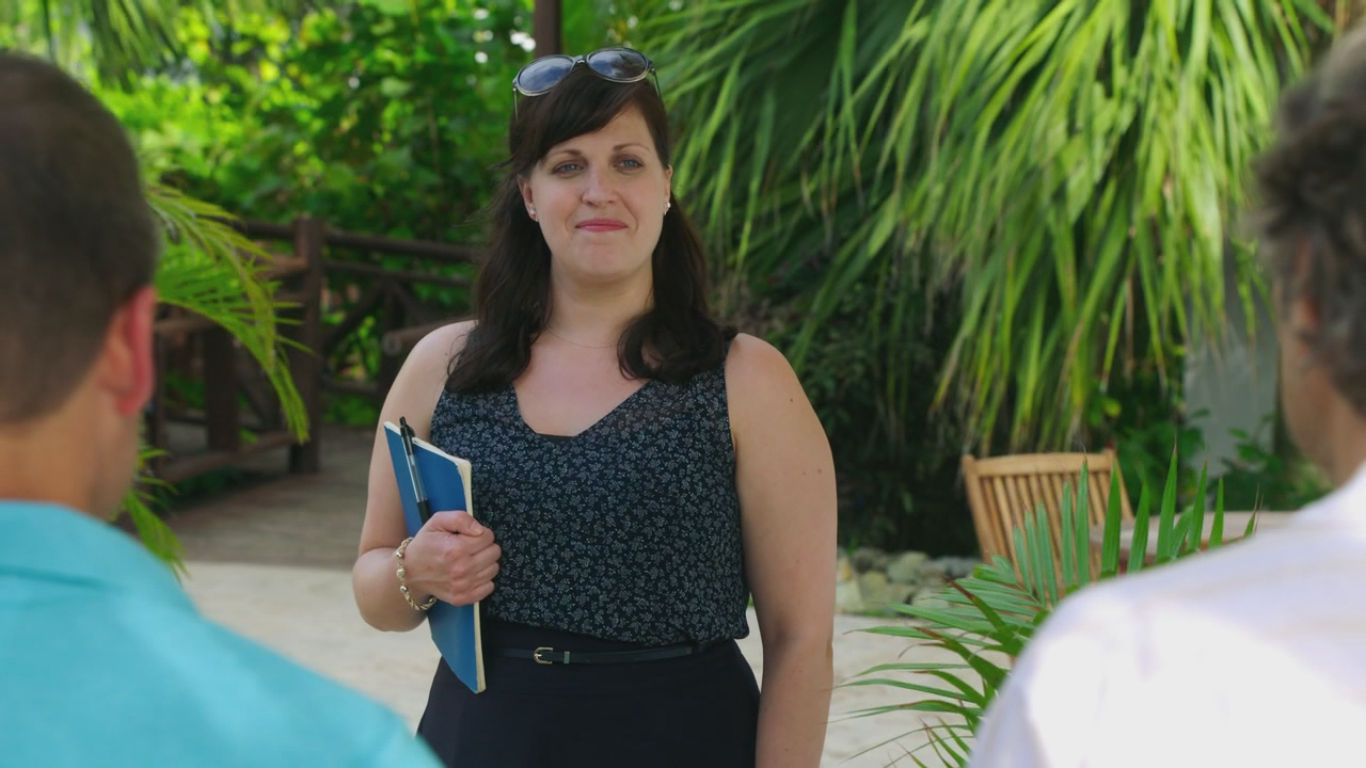 Off the main cast, Ted Levine comes in late and brings a Robert Loggian fuck-all-of-you vibe to his role as an FBI agent; he's not mean but a real threat because of that.  He does feel like he stepped out of Burn After Reading; think of him as Malkovich's character partially sobered up.  Coby Bell brings in his height and calm presence as a CIA operative, but he's from the contemporary lineage of villains who have a single eccentricity (he's a health nut) rather than a character.  Best of all, though, and nearly stealing the entire show in a single episode, is Alison Tolman (Fargo, the TV series) as a U.S. Embassy official.  David Fincher noted that actors are defined as much by what they can't do as what they can, and Tolman simply cannot be anything less than sympathetic and fully alive at every moment.  As written, she's caricature, a minor bureaucrat with nothing but college experience desperately trying to make an impression; as performed, she's funny, sweet, smart, and trying to deal with four assholes.  (It's a great running joke that the Dogs keep trying to deal with someone more important than her.)  The fifth episode just jams the five of them together and lets us watch, and it may be the high point of all the episodes–although one of The Shield's best guest actors comes back near the end of the series for a funny, electric, and charismatic-as-hell performance as the drug lord.  (It reminded me of Steven Bauer's work as Don Eladio, another Breaking Bad connection.)  Mad Dogs may not make the most of the considerable talent available here, but it makes enough to be worth watching.  And if there's another season, that could be just the last Dog in Belize (which one is a sort of meta joke), Tolman, Levine, and the drug lord.  That would easily own all.