First take the beam out of your own eye, and then you will see clearly to remove the speck from your brother's eye.
-Matthew 7:3
(Minor spoilers follow for The Shield in the opening paragraph, and eventually– as you probably guessed– major spoilers follow for the three shows in the title.)
The Shield is cited by so many of us here at the Solute as our favorite TV drama because, among other things, the drama– the plotting, the actions, and the consequences– felt organic and like they naturally flowed from the previous actions. I never felt like the writers were trying to say something or judging anyone, and I don't think it would've worked if, say, the show was more interested in exploring if Vic was really a scorpion at heart or if he really was a good guy forced to do terrible things. But then, like Hobbes (the tiger, not the philosopher), "I think our actions show what's in our hearts." The question of what's in Vic's heart is irrelevant, because his actions as the stakes get higher and higher and he has to make more difficult decisions about what he's willing to lose show who he is– in word and deed, at heart, in total.
Similarly, the question of how the writers feel about Vic's actions, what their opinion of him is, is not discussed: We see the consequences of those actions, and we can make our own decisions about his morality and how we feel about it ourselves. (Given those consequences, most people who aren't cops seem to end up on the same page.) 
Sometimes, however, a show's writers feel it necessary to make their own feelings clear– whether they are judging their characters or having them express positions or points the writers want to communicate. When something in the action or dialogue starts to feel like the writers expressing a moral judgment, the show might start to feel like less of a story and more like a treatise. Specific to this essay– since you can read, like, everything wallflower has written on The Shield as to how judgment does not serve the purpose of drama– you can also run into a simple but deadly problem as a writer when you start using your work to judge: values dissonance. This can come in several forms; I've been thinking recently about three (highly beloved and critically praised) shows that aired their final seasons within the last year1, and how in each case, their final seasons and endings contained a moral judgment or expression of a value system that felt somehow dissonant to me– conveniently enough, in a different form in each case. (I have other criticisms about each of these final seasons, but I'm going to try to stick to the common theme of moral dissonance here, excepting when and how those other criticisms play into why I found the show's expression of morality dissonant.)
(1 – Okay, Better Call Saul's final episode aired August 15, so slightly over a year, but it was true when I started drafting this column!)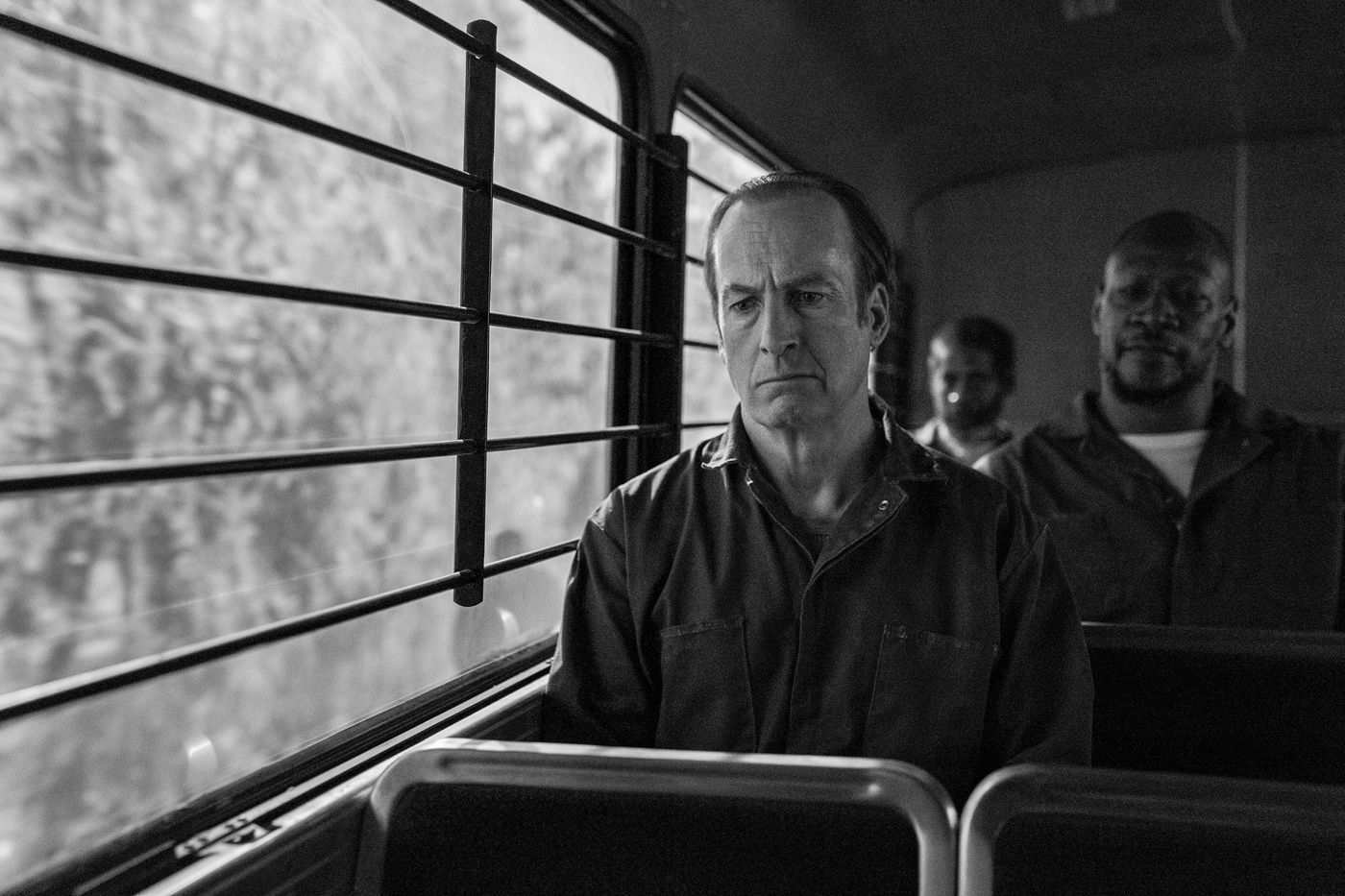 Better Call Saul: When the judgment itself does not match what has come before in the story
While I've had my well-documented problems with Better Call Saul's pacing, its frequent refusal to let us in on its characters' inner lives2, or even from an entertainment standpoint the relative lack of Saul Goodman, Attorney at Law, the final episodes presented a different problem for my viewing: The writers seemingly felt a need to pass a definitive judgment on who Saul was, and it's a judgment I found to be contradicted both by earlier stories in the show's run and by Saul's final meaningful decision in the story.
(2 – That lack of letting us in also made the decisions Saul took to steer into that ending feel like they didn't make a lot of sense to me, but that's another topic.)
The line that stands out to me is Walter's delivered to Saul in a flashback in the finale, spurred by a recurring hypothetical conversation throughout the episode about what one would do if they had a time machine. Saul's answer involves making decisions to allow him to make as much money as possible. Walter's response: "So you were always like this."
It's the kind of line that feels like the writers putting a bow on the show by handing down their own judgment of Saul Goodman through another character. (It's also supported by Mike, in another flashback in the finale, expressing similar opinions about Saul's greed.)
My reaction to it was… Was he, though?
Does anyone else remember season 1? Jimmy McGill had been a low-rent con artist and mischief-maker, but after getting into legal trouble, he really, genuinely worked hard and stayed on the straight and narrow. He's incredibly hard working (Howard Hamlin nicknames him "Charlie Hustle"), an innovative and unconventional thinker who comes up with creative new ideas for drumming up business, and has the kind of knack for making personal connections with people that is an asset in any business. Then, at the end of the season, Chuck, the brother Jimmy had been caring for during his psychosomatic illness, revealed that he was secretly blocking any chance of Jimmy working at his firm3. It's only then that Jimmy starts back into more legally dubious methods and clientele.
(3 – And hiding behind Howard to do it, having Howard break the bad news while Chuck is pretending he still supports Jimmy. It's justifiable for Chuck not to want to work with Jimmy; it's not justifiable to be dishonest and underhanded about it, especially with all the effort Jimmy puts into taking care of him.)
There's also a flashback to Jimmy's childhood in the season two episode "Inflatable," where a traveler stops into the McGill store and gives Mr. McGill a sob story about needing money; Jimmy sees through it, but his father gives the man the money anyway. The man tells Jimmy there are two kinds of people in the world: wolves and sheep. This experience clearly informed Jimmy's worldview, but in contrast to this ending and final judgment, it raises another question: If he was "always like this," how could a formative experience have made him this way?
Indeed, from what we saw in the first half of the series, Jimmy/Saul's worldview is much more shaped by experience rather than some innate trait: first, by incidents like the one from his childhood, where he learns that trying to do the right thing just leaves you open to being taken advantage of. Second, by the consistent roadblocks and failures he's run into while trying to do things the right way— including his own brother, whose ego demands he maintain a perceived moral and professional superiority over Jimmy and actively works to put him in his place to that end. I suppose you have to have some innate traits to follow that path in the face of adversity, but none of us are all good or all bad; more to the point, how can you say he was "always like this" when the entire purpose of your show is to demonstrate how he became like this? (What's the point of a prequel story at all if it's just about a character who always was who he was?)
Part of what makes Saul Goodman's story so affecting and tragic is that there is a world where he could have had someone to mentor or guide him on the right path; channel his work ethic and his other gifts into doing things the right way; into succeeding without lying, cheating, or cutting corners, without getting into bed with criminals. Instead, the one time he really tried, the person he should have been able to count on was actively and covertly working against him4. At other points, we see Saul struggle between doing what will make him the most money the fastest and doing right by other people, such as at the end of season 3 when he torpedoes his elder law practice (and share of the Sandpiper settlement) so that one of his clients will not be shunned by her neighbors at her retirement home.
(4 – For all Chuck's protests about the sanctity of the law, we can be sure through his other words and actions, particularly his meltdown in "Chicanery," that his treatment of Jimmy is borne of a resentment that runs far deeper– namely, that even though Chuck does everything the right way, he just doesn't have the easy charm that Jimmy does, and people still like Jimmy more.)
"It all could have been different" for Jimmy McGill / Saul Goodman, and we see for ourselves the ways it really could have, the aspects of Saul's character that could have been directed more positively, that could have been guided and molded into a more upstanding person. Declaring that it could not have been different cheapens the drama and the tragedy and makes for a lesser story.
Let's set that aside for now and go with the show's interpretation, that Walter is correct that Jimmy/Saul was "always like this." If Saul was always like this, always hardened, always about the money deep down, always someone who never cared about ethics or morals… then his sudden about-face at the end of the series doesn't make much sense, either.
Better Call Saul's finale felt like the Breaking Bad finale in that the writers seemingly wanted to give the characters they'd judged (and judged they had– Vince Gilligan has said that Hell is real in the Breaking Bad universe and Walter is going there) one last redemptive moment, but in Saul's case, the moment made even less sense. Walter knew he was dying and decided, spurred on by seeing how Elliott and Gretchen talk about him on the news, to make one last attempt to set some of his affairs right. Saul managed to use his slipperiness and his legal skills to negotiate a cushy, seven-year Club Fed prison sentence for being part of a criminal empire, and then had the rest of his life to live out waiting for him. Instead, he torpedoes his own plea bargain with a wide-ranging, boastful confession because, as far as I can tell, Kim's ability and determination to take responsibility for the things the two of them did together inspires him to do the same.
Someone who was "always like this," always so materialistic, is going to destroy any chance he has of freedom or a comfortable life for something so intangible? At least Walter's final move was to accomplish some things that would last after he was gone. Walter always cared about his legacy, and even if the real story of Breaking Bad ends with him alone and dying in New Hampshire, at least his last moves were to restore or set right some bit of that legacy. Saul always cared about the money– and crucially for this ending, the thrill of getting away with the con– and his last move is to throw away his chance to get away with it, his only option to ever live free again. He's going to be someone he hasn't ever been, just like that, when the stakes are that high? (As the stakes are raised, drama can reveal character or confirm it; this did not confirm what the writers had judged Saul to be, and it did not feel like an honest revelation of character, either.)
It didn't feel true to me that Saul was "always like this" in the first place. And it didn't feel true to me that the Saul Goodman he became would throw away such a sweetheart deal for those reasons. The writers tried to end Saul Goodman's story by passing a judgment on him that didn't match what they had shown us about him, and they ended the story with a moment that didn't match either version of the character. It only makes sense in a version of the story where the writers decided Saul Goodman needed to be punished forever, but they still couldn't do it in a way that made sense with what they'd given us before.
Maybe I'm not giving the writers enough credit for creating a more complex character rather than just judging him, but this speaks to another problem I've had with the series that showed up again in the stretch run: How opaque the show keeps its characters' motivations, and how erratic that can make their changes in behavior feel. Sure, real people have conflicting motivations all the time and make decisions they later regret and try to reverse. But leaving the audience to largely guess at those motivations can make those motivations feel incoherent, or make the characters' actions and consequences unsatisfying even when the audience can come up with their own explanations. Saul's moral priorities seem to change on a whim, and since we don't know his thinking behind most of his decisions, that feels frustrating, especially in the endgame where the stakes are highest and characters ought to be acting on their top priorities.
Who's the real Saul Goodman? A guy destined for criminal life by his nature, or a tragic figure who could have lived a more honest life in other circumstances? Well, in the end, he's a guy who will do 80 years in prison to impress the girl he likes. What a fizzle of a conclusion to such a complex and tragic character.
Barry: When the morality expressed by the judgment is applied inconsistently to characters
Part of the problem with the final season of Barry is that Bill Hader seemed weary of exploring Barry's inner life, or with his struggle to at least outwardly act like a good person despite all he's done5. It's always a problem when your creator gets bored of his creation, but it made many story elements of the final season feel tossed-off or like they didn't make sense.
(5 – Another problem is that Hader would rather take up directing, which he is good at, but too often in the final season his directorial skills were put to use instead of the story rather than toward the story.)
Barry's fate was inevitable, but the execution along the way didn't feel like it had the same sense of action-consequence as the first two seasons. Hader just seemed to not care much about that execution anymore. Perhaps he tired of the show because didn't like the idea of people rooting for Barry; perhaps, like too many writers (we'll get to another one soon enough), he was listening to the conversation about the show and decided he had to express his viewpoint on Barry Berkman decisively through the show. Like David Chase with Tony Soprano, Hader tried to make Barry increasingly harder to like and root for (Hader has said he approached the final two seasons with the idea of making Barry steadily stupider and more delusional) before ultimately ending his story in the only way it could end. In short, to render final judgment onto Barry as much, if not more so, than telling his story until the end.
And while there's further criticism to unpack on the final season and how that approach cheapens the tragedy, for the purposes of this article, that final judgment is really the point here. The moral standards Barry is judged by don't seem to apply to other characters.
I can't get over how the show handled Jim Moss in season 4. In season 3, he was introduced as a police lieutenant seeking justice for the murder of his daughter Janice (murdered by Barry at the end of season 1 when she discovers he's behind all the murders she's been investigating), and does so by teaming up with Gene for a sting operation, after interrogating Gene and using his sheer force of will and personality to break through to Gene, make him realize he loved Janice enough to want justice for her, and get him to to agree to participate.
In season 4, though, he goes from merely being a terrifying interrogator to someone who actually kidnaps and brainwashes people. And not people who are a clear and present danger in any way: Lon O'Neil is a reporter from Vanity Fair who is trying to write a story about Barry's saga, and even though Moss has told Gene not to do any talking that could potentially jeopardize the case, Gene's need for fame leads him to perform a private re-enactment of his saga with Barry for O'Neil. O'Neil then calls Moss and lets it slip that he talked to Gene; Moss invites him over for what we can presume is a Terrifying Interrogation session.
The next time we see Lon O'Neil, he's at home speaking German with no seeming knowledge of his current life or his wife. (A wife who, for the record, knew where he was going that day, which should provide a pretty clear lead on what happened there.) No consequences come from this for Moss, and O'Neil is never seen in the show again.
Okay, we know the writers think Barry Berkman is a bad person. Do they think Jim Moss is a good one? I don't. In comparing the moral judgments applied to other characters with the lack thereof here, I have to conclude they seem to think he is!
And this is particularly dissonant after seeing what happens to everyone else who comes after Barry in revenge over the years: The professionals still aren't as competent as Barry is, and the amateurs, the family members of the deceased, are so incapable of the task that they only end up destroying themselves. But for some reason, Jim Moss, who does arguably the most fucked-up shit in the series (depending on how you feel about "murder" vs. "wiping someone's entire identity from their brain"), and on top of that is part of the group who screws up the correct conclusions in the case in order to pin everything on Gene, comes out without a scratch. And as far as I can tell, it's because he's opposed to Barry, which puts him on the side of the angels, even though he does things like torture and brainwash reporters. (I'd say it's because he goes after Barry out of justice rather than revenge, but once you get to kidnapping and torture, I don't think you get to speak for justice anymore.) I guess the writers thought that was funny.
Speaking of Gene: I can get behind the idea of Gene's pride being his downfall, but his punishment doesn't really match his sins. After Moss kidnaps Barry and tortures him, Barry lets it slip that he gave the $250,000 from the Chechens to Gene. From there, Moss works with the DA to put together a theory that Gene was the secret criminal mastermind behind everything, a theory that relies on some wild extrapolations, not to mention just ignoring how Gene, the person, is not nearly possessed of the iron force of will needed for that. If Moss' interrogation of Gene didn't tell him that, the scheme they use to trap Gene– appealing to his ego by pitching him the chance to come in on a movie about the whole story, after he was adamant the story not be made– should have. Gene very obviously does not have the character to be a career criminal, and that's something a terrifying force of nature and experienced cop like Lt. Moss should have been able to see. 
And Leo, Gene's son, buys this theory? Leo didn't find out Gene had taken money from Barry until after Gene accidentally shot him. (In a situation where Gene was hiding in a remote cabin from Barry after he escaped prison, which Leo knew he was doing, and yet he still came up late at night without calling first.) But somehow Leo buys the narrative that he himself found out about the money before he actually did, and that's why Gene shot him. It just makes no sense.
It wouldn't have been that much harder to make Gene's own actions have a more direct effect on his own fate. Instead, the plotting here felt flimsy and with a striking lack of regard to plausibility, as though the starting point (Gene's pride being his downfall) and the ending point (Gene takes the fall for a lot of the things Barry did) were established, and then the connection between the two was just half-heartedly thrown together.
The combination of disproportionate reaction for what he actually did, and the implausibility of the case put together against him (and the incompetence it would take for so many people to buy it) was too much of a violation of narrative causality and plausibility for me to find it satisfying. And when a character meets a fate like Gene's, and the narrative behind why doesn't hold up when examined, then it feels less like the natural outcome of the story and more like the writers are judging and punishing the character. That's not good drama.
I feel like the show had the idea of Barry being a pit of evil who destroyed those who came into his orbit, but the execution fell flat because of how discordant the other characters' fates were with their actual actions. I felt like Jim Moss was allowed to get away with doing monstrous things without consequence, and Gene faced consequences that felt contrived and disproportionate for what he actually did, simply based on the natures of their relationships to Barry. Again, when you're writing a drama, or creating a moral universe, everyone's actions need to be relevant to their fates; if your universe has a consequence-based morality, it needs to apply to everybody.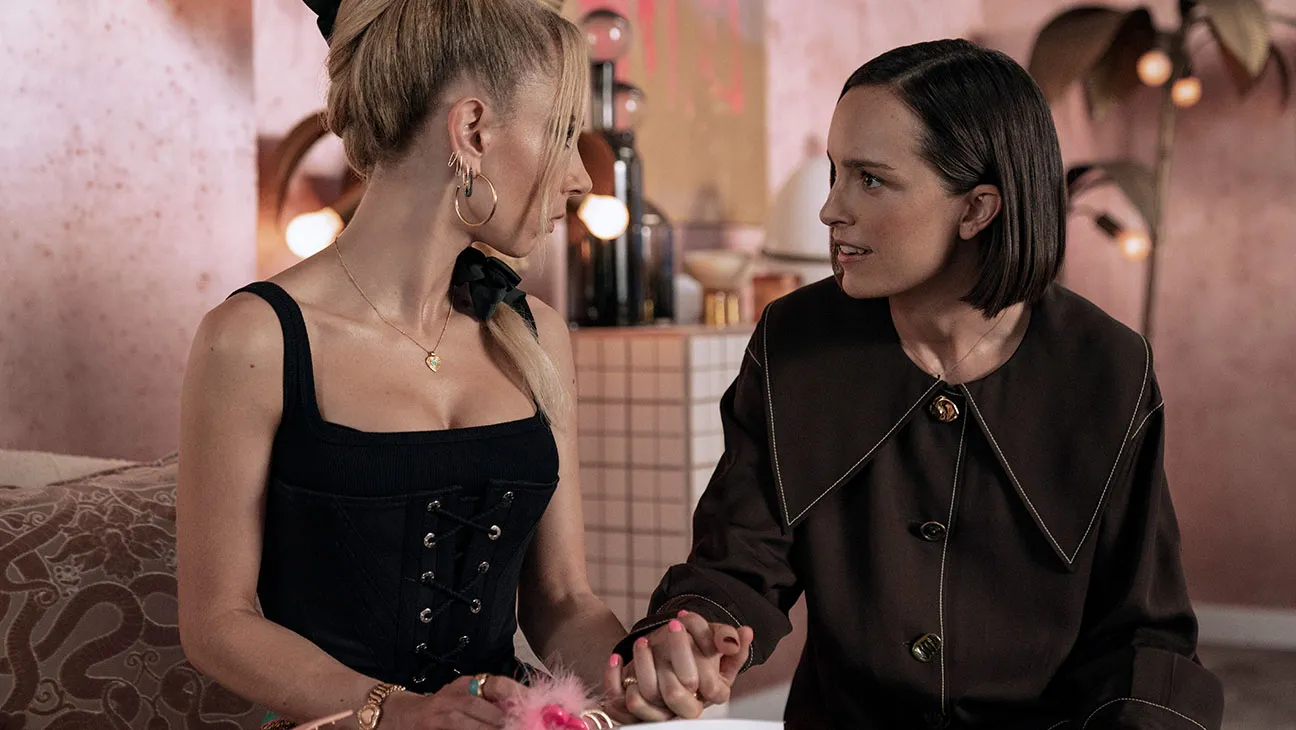 Ted Lasso: When the morality expressed by the judgment is applied inconsistently to topics, issues, and dilemmas
Speaking of listening too much to the fan discussions of the show… While I can't prove any of these creators actually pay attention to the Discourse about their show, I can say that as Ted Lasso's buzz and goodwill built as people gradually discovered the first season, it also grew a large share of toxic-positivity fans who seemed to like the show entirely for making them feel Nice, and not because of the storytelling. (They also react very poorly to any criticism of the show.)
Somewhere along the way, with the cracks that started showing in season 2 that became full-blown in season 3, the writers seemed to adopt this mentality as well, the idea that the show should give their audience nice things and make them feel good6. This increasingly meant stories that skipped important steps in the plotting, particularly scenes of conflict– because conflict isn't Nice– and, bizarrely, resolutions to those conflicts. It also meant that the story seemed more intent on providing examples of healthy behavior and positive masculinity for its viewers to emulate (or at least, to make go viral on social media before returning to rabid, antisocial defenses of the show).
(6 – Jen Chaney in Vulture has a good article to this point regarding Nate's story, which I could say plenty enough about but goes beyond the scope of this article. Most relevant to this article is the second paragraph, which echoes thoughts I've expressed on this very site.)
When I watch a story, I want a story, not a lecture, even when I agree with the points being made. More troubling, I find, is when a show that deals in moral lessons doesn't apply those morals consistently.
The focal point here is "We'll Never Have Paris," an episode where the primary plotline involves a major data breach with a leak of lots of celebrities' private photos and videos (dubbed "The Awankening," I guess because "The Fappening" was taken and also nine years prior). One of those affected is Keeley Jones (Juno Temple), the ex-model turned PR savant now in the middle of starting up her own firm. While she has a history as a professional and even nude model, she naturally feels quite differently about her private media being leaked, and much of the episode focuses on how she deals with the personal and professional fallout.
Where the episode grinds to a halt is a scene in the AFC Richmond locker room where the leak begins a discussion about viewing such material, which extends to how and when your consent from someone to view nude photos or videos of them ends when you break up. You've probably seen the clip on social media; the conversation moves into a discussion of what to do with intimate photos and videos of ex-girlfriends and the like, and, naturally, the preternaturally enlightened locker room culture7 leads most of the room to immediately express that you should delete them all, no questions, and to enforce that policy; the handful of players on the fence at first ultimately come around.
(7 – I mean, good for them, but I find it hard to buy Ted has changed them that much already8. That's part of what makes this scene feel like a lecture more than an organic story development.)
(8 – In part because Ted himself is so relatively absent from the third season; in part because he spends most of the episode considering hiring a PI to follow his ex-wife and her new boyfriend's vacation to Paris, so he's not exactly all the way there on the right to privacy. But we'll get into all the problems with that relationship soon enough.)
Ted Lasso's writers room, based on the above, seems to have strong feelings about the issue of leaking private information. (Keeley Hazell, who wrote the above episode, is a former model and Page 3 contest winner who has had her own personal information hacked in similar fashion.) And that's fine. No problems with the stance itself. I agree with it. The scene seems like a strong statement on the importance of consent.
One would assume that, given the show's stance on this particular aspect of consent, it might have strong, similarly aligned stances on other issues of consent9.
(9 – To go back to the locker room scene, about forty-five seconds after it happens, Isaac snatches Colin's phone to force him to delete his own photos, and in doing so inadvertently outs him. So much for consent and privacy!)
And then you notice how many relationships on the show involve some kind of unethical use of a professional position, and the absolute blind spot every character has for that, and you wonder why the stances taken on the two issues are so inconsistent. (Keeley Hazell, who plays Bex and who the character of Keeley Jones is based on, was dating co-creator and star Jason Sudeikis around the time of his breakup with Olivia Wilde and the creation of the show, until they reportedly broke up in 2022.)
I touched on the Sam-Rebecca relationship in my season 2 review, and I do have to add a comment here that, upon rewatch, it wasn't quite as bad as in my memory: As soon as Rebecca reveals it to anyone, she starts talking about how maybe it's better to end it, and Keeley asks if she's worried about the PR aspect. So at least the writers thought about the consequences a little there.  
In this third and final season, though, we have two relationships that should be alarming in their power dynamics and breach of professional ethics, and the show deals with neither of them from this perspective, to the point where it seems like the writers are unaware this is the case about them.
The first one starts up between Keeley and her VC funder, Jack (pictured above), after Jack and Keeley get drunk in her office and Keeley makes a move. 
To the extent anyone has any concerns about the relationship, it has more to do with Rebecca's worries Jack is "love bombing" Keeley (which is a term I feel like they aren't using correctly, but I'm not confident enough to say they're not). No one at all has any thoughts to the effect of "Hey, doesn't this relationship put your entire business at risk? Are you feeling pressured to be in it because of the threat of VC funding hanging over your head? Could your funding be pulled if it ends badly?"
(Worst of all for the storytelling, it takes up a good half the season with a story that doesn't really involve Keeley with the rest of the cast or display the multifaceted, smart and intuitive, fearlessly open and honest character we loved in season 1. Honestly, most of this plotline feels like an excuse to put Keeley in some softcore-titillation lesbian scenes.)
Their breakup is precipitated by the leak10; Jack seems put off by the public-image problem at play here, and Keeley is unwilling to apologize or be ashamed by the videos she made (and, honestly, good for her). And, given that the VC firm pulls funding from Keeley's company not long after they break up, it seems like the professional consequences, and what Jack's willingness to engage her employees romantically says about her character, were a very real concern! (Of course, Rebecca immediately comes up with the money to save Keeley's company, because it just wouldn't feel Nice to the audience if any character had to deal with consequences for too long.)
(10 – Ultimately, this was one of the leak's two effects on the overall story, which made it even worse of an episode; surely there had to be a way to break up Keeley and Jack without having to contrive such a humiliation for such a wonderful character.)
If the potentially fraught consequences of a story choice like this are really obvious to the audience, yet the characters seem entirely unaware of them, that just comes off like sloppy, poor storytelling. It comes off like these characters are not nearly as intelligent and aware of the world as they previously seemed to be.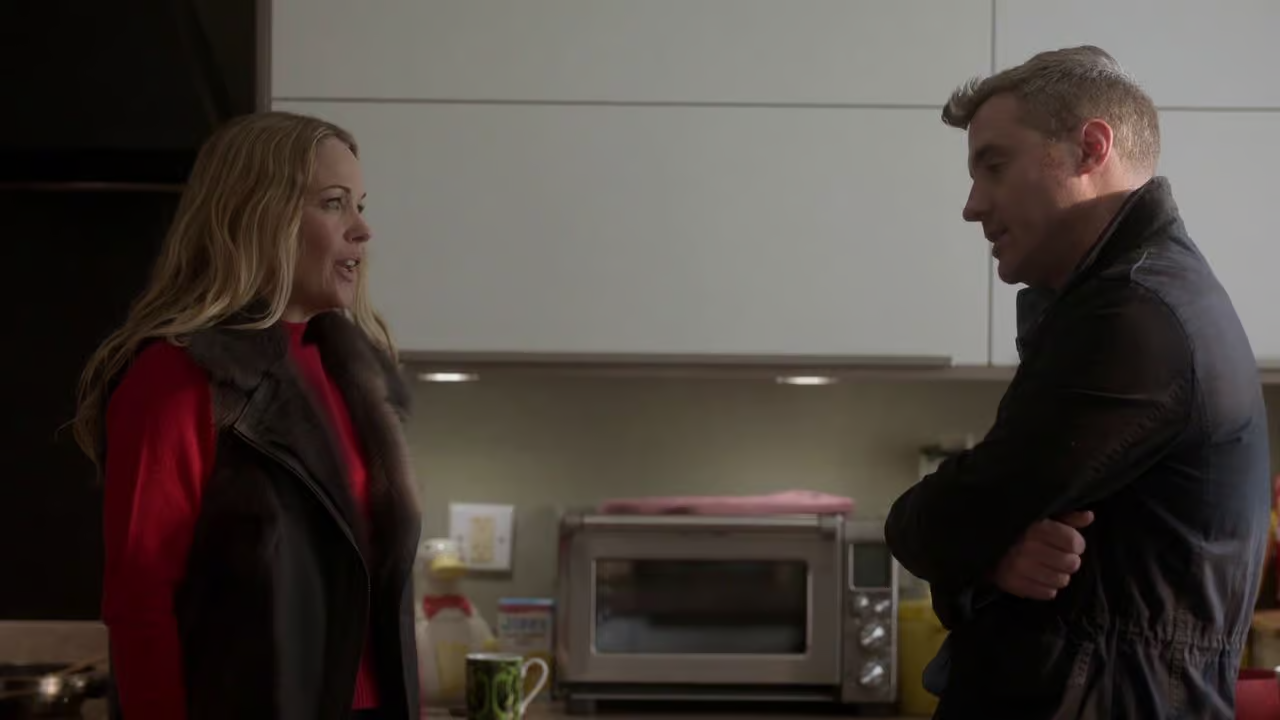 Probably even more alarming than the Keeley-Jack relationship is the nature of Michelle Lasso's first post-divorce relationship. Ted discovers it one day when he calls home to speak to his son Henry before his soccer game, and Dr. Jacob– the Lassos' couples counselor– answers the phone.
An important detail to this discussion is revealed in season 1 when Ted talks about his marriage counseling: He mentions that their therapist was Michelle's individual therapist before he became their couples counselor, and Ted felt like he always took her side. Dr. Jacob serving both roles is already a big no-no for exactly the reason Ted expressed– a couples therapist has a professional obligation to be neutral.
But then following that with the therapist actually dating Michelle after the divorce? That's a huge violation of professional ethics. I know there is a statute of limitations, and after a certain period of time after treatment has ceased, a therapist dating one of their former patients becomes acceptable. But I'm pretty sure that length of time has not passed in this situation. More to the point, whether or not it technically had, the appearance of this whole development makes it look like Dr. Jacob used his professional position to get close to Michelle, then break up the Lasso marriage so he could start dating her.
This isn't just "something for Ted to feel bad about at first but then get over because he needs to move on" territory– which is what it's portrayed as throughout the season. This is "Every step of this process has been a major violation of professional ethics and this person should no longer be a licensed therapist. And maybe also Ted should effectively own his ass after he sues it off." Again, nobody seems to notice this.
Sure, in the end they break up, as Ted and Michelle's son Henry doesn't really warm to Dr. Jacob, and he's kind of a douche about soccer, but the growing distance between Dr. Jacob and Michelle is, again, largely shown offscreen. The breakup is the expected result, but we don't really know why the relationship ends11, and certainly none of the really obvious reasons it never should have happened in the first place are ever addressed.
(11 – That does, in general, describe Ted Lasso's ending pretty well– everything in its right place, with not nearly enough care taken to make sure the journey to the right place was satisfying or plausible.)
The failure to address either of these ethical quandaries, or even any indicators that anyone else in the show realizes there is an ethical dilemma (or outright violation) here, makes the show's other attempts at moralizing ring hollow. It might even ring cynical, given Sudeikis and Hazell's relationship, or the acrimony of Sudeikis' divorce from Olivia Wilde. The obvious answer if the show didn't want to tackle appropriate workplace relationships and the ethics of a boss dating a subordinate would be to not portray that at all; the insistence on doing so while refusing to address the issue is a bizarre, atonal choice.
I didn't even touch on the relationship between Beard and Jane, which is not fraught with any ethical dilemmas other than being wildly dysfunctional: Jane is consistently portrayed on a scale between "unhealthily jealous and possessive," "undiagnosed bipolar," and "actually abusive." Again, however, aside from one comment from Higgins to Beard in season 2, the dysfunction here is never addressed, and again, the writers don't seem to understand how their story comes across. (Brendan Hunt even addressed this in an AMA after the series and rejected the idea that Jane was abusive, let alone obviously so. When I wrote about their relationship for season 2, I assumed we were supposed to see the relationship as harmful and dysfunctional, because how else could anyone see it?)
For a show seemingly taken by the belief it can portray wholesome and healthy models of behavior and moral and ethical positions, it seems utterly unaware of what a healthy relationship looks like12. The stew of dysfunctions, workplace and professional ethics violations, and the glaring lack of awareness around any of it, make scenes like the locker-room scene feel even more phony by comparison: Who are these people to deliver moral and ethical lessons in their stories, when they can't even see all the obvious moral and ethical problems in the other stories they're telling?
(12 – And the closest we did get to one, and one of the most true in terms of how the story was told, was Roy and Keeley's in season 2. That was broken up for flimsy and contrived reasons between seasons– and, in case you were wondering, I did call those reasons contrived even before I knew they actually did lead to a breakup.)
Ted Lasso in season 1 didn't make it a mission to lecture the audience or portray healthy role models; it told a fish-out-of-water story about someone whose kindness, optimism, and fortitude slowly, subtly, and gradually won over the people around him and inspired them to be better. By the third season, the show seemed more invested in merely creating nice moments for the audience, affirming their values; that would've been a poor enough choice as a storytelling ethos, but specifically, the major blind spots as to topics and plotlines where those values were in conflict with what we saw on screen made those affirmations ring hollow.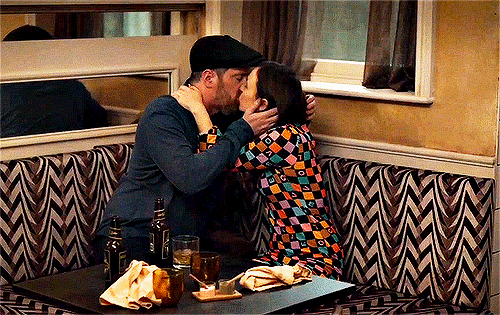 All three of these shows drew my attention for several reasons: They all had a fantastic premise, compelling characters, and they all reached relatively rare heights for television early in their run with their combinations of dramatic plotting and character comedy. Along the way, though, they in one way or another lost an essential aspect to what made them great, and in filling what they lost, each of them at least in part tried to replace those elements with moral judgments about their characters and moral lessons for the audience. But writing a story isn't the same as writing a moral treatise and doesn't have the same goals. More importantly, if you want your work to serve as a moral beacon for your audience, you have to be consistent in the morality you serve. Otherwise, your judgments and your lessons feel false, applied selectively to people and situations and thus not reflective of a truly principled morality. And when that happens… Well, to paraphrase the patron saint of morally judgmental TV writers, David Chase: Then your show's morality is full of shit, and then the show is full of shit.
(Thanks to The Ploughman for letting me take the Thursday slot this week. You can support my work by kicking a few bucks to my Patreon, which may be spent on the kind of mental health treatment a guy who would write something like this would need.)