Onward we go, with six more shows, of a surprising variety of types and from a variety of sources, from network sitcom to cable drama to British miniseries and… well, you'd think there wouldn't be a whole lot in between, but I guess you could find a way to put each show in today's article in its own individual category. Anyway, let's get on with it: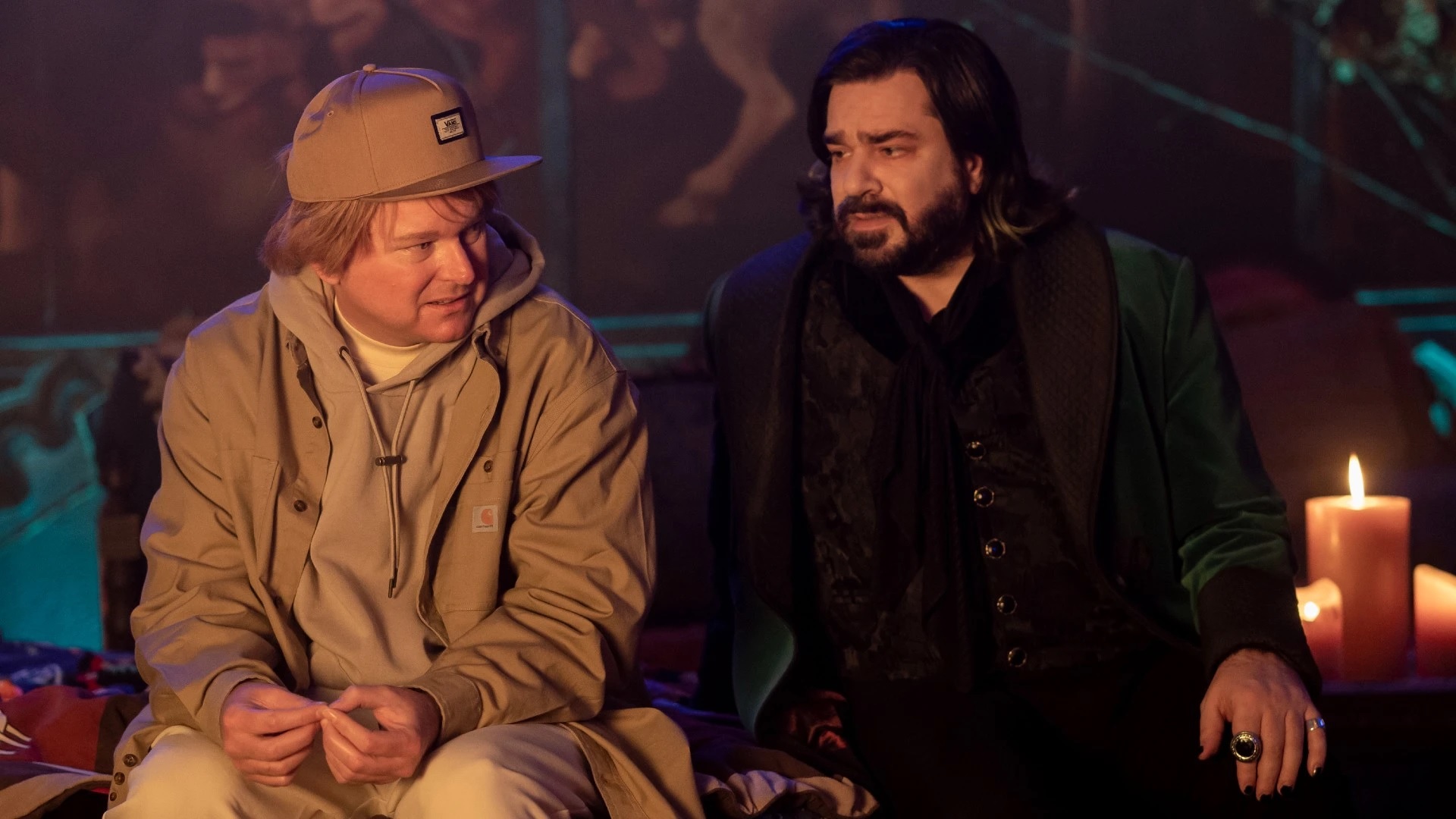 27. What We Do in the Shadows
Season 4, FX
Shadows remains a funny show, but despite the elements I liked this year, I just don't think there was much that stood out to me. I missed the fully-grown Colin Robinson, as funny and even sweet as it is to see Laszlo try to raise him from a boy back into a man (and the strange twist for how that process is finally completed is pretty clever and well-done). There are some funny concepts for episodes, though, such as the house's attempts to get Colin into a private school, or the Sklar Brothers showing up to the mansion for a Property Brothers-style show.
Indeed, reading back over the season's description I remember enjoying a lot more of the episodes and stories than this ranking would indicate– like Nadja trying to open her vampire club, or Laszlo's bizarre attempts to use a Djinn to create himself a perfect wife, or Guillermo and Nandor's fight in "The Night Market." It's just been a tough slate of TV competition to go up against this year, and, like I said, there's nothing that really stands out to me like "The Casino" in season 3 or "Colin's Promotion" and "On the Run" in season 2. Just to be clear, it's still a funny show and if you like it you will continue to like it. I've just never really loved the show like the consensus has, and while I think it's quite funny and continue to watch every week, there are other shows that reached higher highs and surprised me more often with how good they were this year. So here it is.
26. Bob's Burgers
Seasons 12 and 13, FOX
(and a movie!)
It feels impossible to have anything new to say about Bob's at this point, so I'll take a minute to highlight the final two episodes of 2022, which surprised me a bit in that they deal with serious emotions in a way this show often doesn't.
"Show Mama from the Grave" has Bob and Linda take the kids to visit Bob's mother's grave. It's over in another town, and we find out Bob's never actually visited. In the midst of all the snow (and also Linda's fear of cemeteries, which is pretty funny), the family has difficulty actually finding the grave, and all this gives Bob a real existential crisis about his mother and whether he's honored her memory properly. But eventually they do find it, and both Bob and Linda each have a lovely moment with the gravesite, Linda (who never met her, as she died before Bob and Linda met) talking to the departed Lily Belcher about Bob, and Bob just standing in silence contemplating. It's surprising in that the show doesn't usually deal with emotions this serious, but it's totally capable of it.
The annual Christmas episode, "The Plight Before Christmas," involves all three kids having a Christmas school performance on the same night and Bob and Linda desperately trying to figure out how they're going to juggle making sure they have a parent at each performance. Louise tells them it's okay if they skips her poetry reading, but when Tina figures out what's really going on there, she bails on her own performance to support Louise. And it ends up being a lovely little poem about what's really important on Christmas and another glimpse that Louise, for all her bluster and denial, can be sentimental and affectionate about her family.
The Bob's Burgers Movie was also released in the summer of 2022, and it was solid. It didn't particularly stand out from a typical Bob's episode, other than the extra expense spent on the animation quality, and that the length allowed it to tell a fuller, richer story, but it's certainly a good time and something any Bob's fan will enjoy.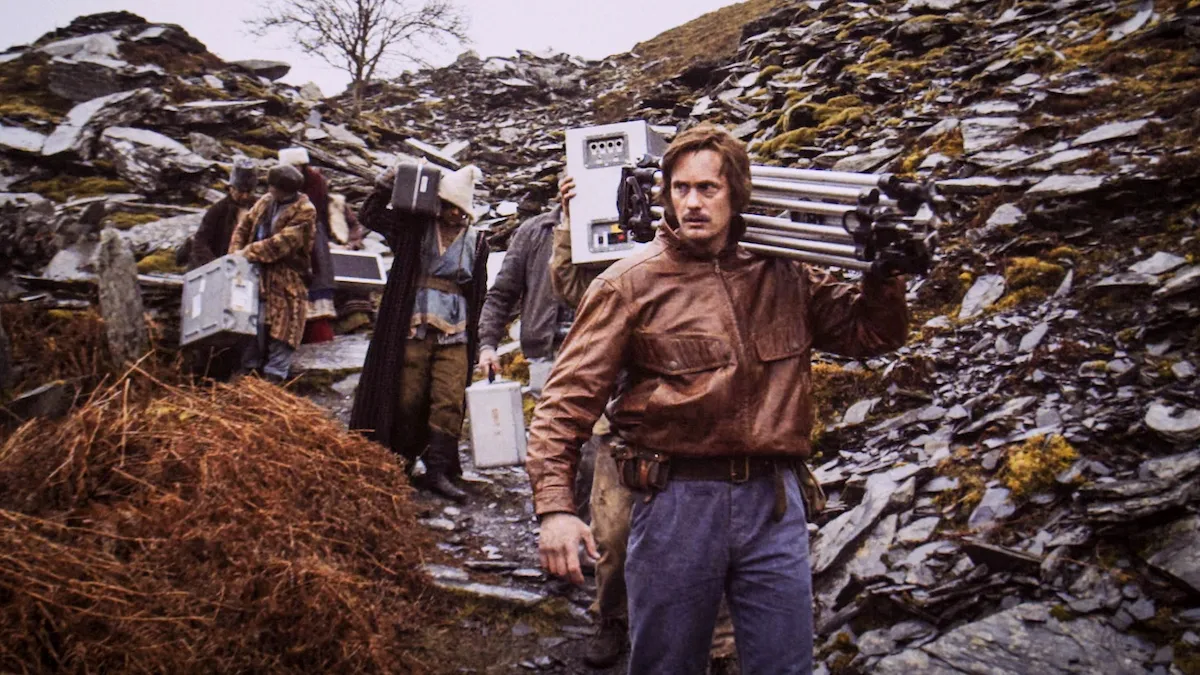 25. Documentary Now!
Season 4, IFC
After a three-year hiatus, the best documentary parody series on TV returns! The delay was probably a combination of Bill Hader and Fred Armisen's work for other series as well as the time it takes to come up with and write new ideas. As usual, it's six episodes that play loving, absurd, and hilarious homage to famous documentaries and documentarians, and it's the attention to detail and fidelity to the originals, in conjunction with the batshit moments of absurdity, that makes this a blast to watch.
My favorite parodies this season: First, the two-part "Soldier of Illusion," a combination parody of Burden of Dreams and My Best Fiend, with Alexander Skarsgård as the Werner Herzog stand-in trying to simultaneously film a documentary on a remote tribe in the Ural Mountains and a network sitcom pilot called "Bachelor Nanny," and August Diehl as his Klaus Kinski. The other is "My Monkey Grifter," a My Octopus Teacher parody with Jamie Demetriou as a wannabe documentary filmmaker who tries to rebound from an embarrassing fiasco with his last film (about a man who can supposedly talk to birds) after he's tipped off about a monkey at the zoo who can communicate with humans. It's pretty evident early on (and from the title) that he's being hustled here, but the details are great, and while he's claiming to make the film in hopes that bonding with the monkey can teach him to be a better father and husband, much like Fred Armisen's filmmaker in season 3's "Searching for Mr. Larson," he entirely neglects his family in the process of making it.
All of the episodes are good, though. We also get a When We Were Kings parody about the fictional Welsh sport of craig maes (which is roughly "two guys stand in a field and throw rocks at each other"); "Two Hairdressers in Bagglyport," mostly an homage to Three Salons at the Seaside with a bit of The September Issue in there as well; and "Trouver Frisson," an Agnes Varda homage chronicling filmmaker Ida Leos' seeming loss of ability to feel "frisson" and her quest to rediscover it.
There's not much else I can tell you about season four of this show without spoiling individual episodes, but I enjoyed this season.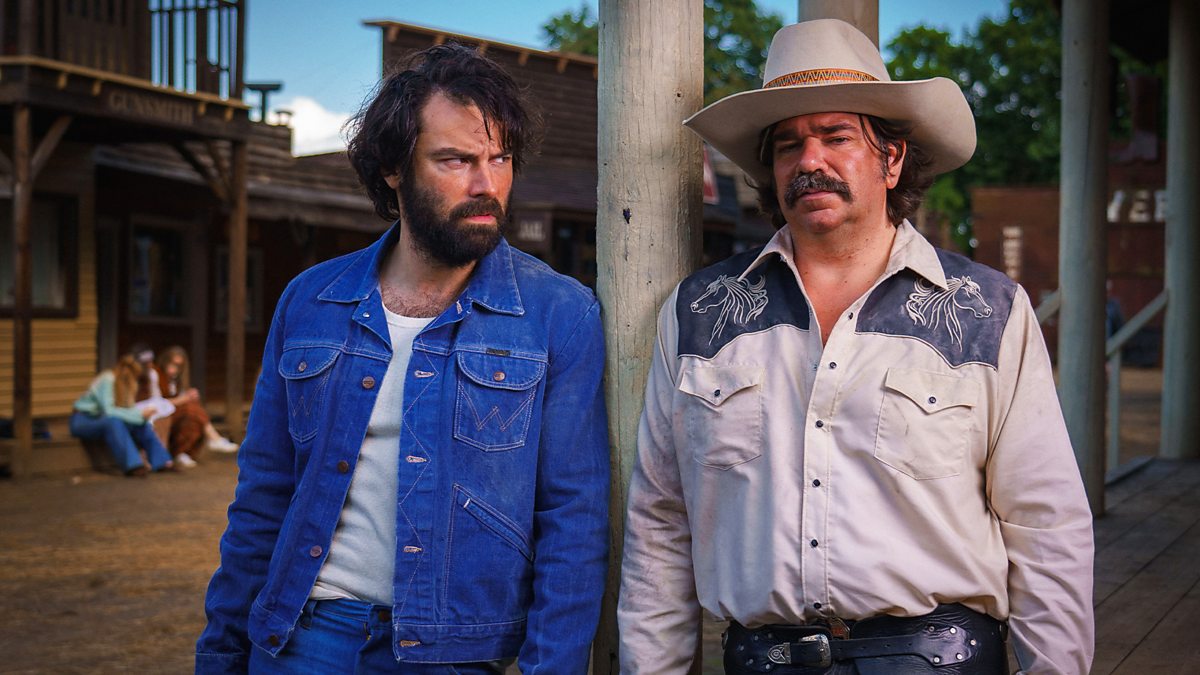 24. Toast of Tinseltown
Season 4, BBC Two
After more than six years away– likely due in large part to Matt Berry's leading role in What We Do in the Shadows— Toast of London, the sitcom about Matt Berry as a ludicrously named actor of a much bigger ego than career, surrounded by equally ludicrously-named and ridiculous people, finally returned to air. For this season, the show was renamed Toast of Tinseltown as Berry's Steven Toast, after an initial episode where his anger-management attempts to apologize to the many "friends" he's wronged ends badly, heads to Hollywood, where he's apparently got a role in the new Star Wars (though he's convinced he's starring). In the meantime, Toast picks up other acting gigs, which all go horribly awry in some fashion; moves in with a very weird roommate, Russ Nightlife (Fred Armisen), who is quite obviously hiding some deep secrets; and gets snickered at a lot when he tells people he's starring in the new Star Wars.
This was a tricky one to rank. I think Toast of London is great, and reading over the episode summaries, I can remember a whole lot of great absurdity and ridiculously comic moments. But at the time I felt like some of the episodes had quite a bit of weirdness for weirdness' sake, and on the whole it just quite didn't work for me as well as Toast of London. Maybe I'll feel differently if I watch it again. This ranking does feel a bit low for the quality I expected from the show, but looking at the rest of the list, I can't pinpoint anything coming up that I'd feel right putting it above, either. (Have I mentioned that this was a strong year for TV comedy yet?) I'd still recommend it if you're a Toast of London fan or even just a general Matt Berry fan.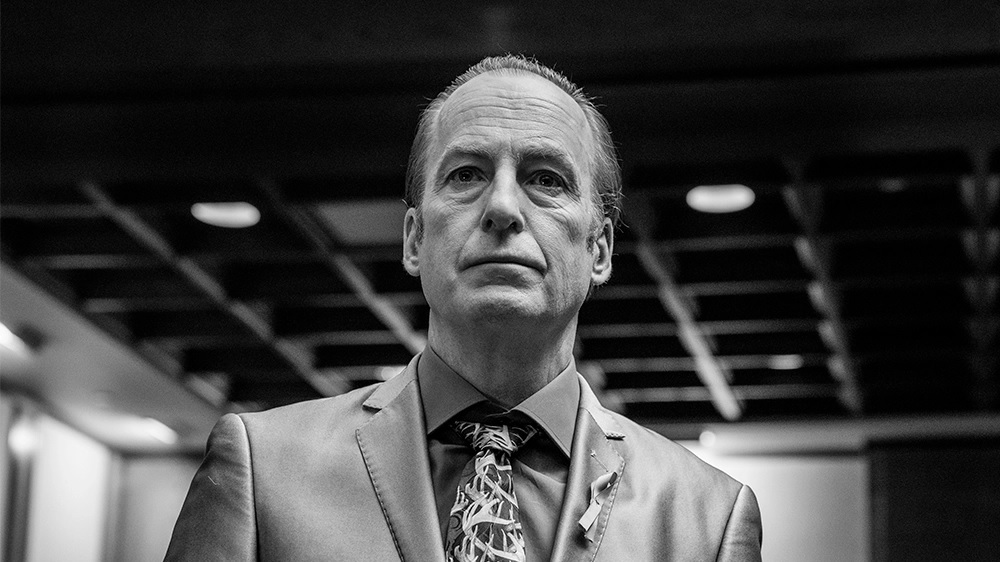 23. Better Call Saul
Season 6, AMC
Once again, my opinion is out of step with what every critic on Earth has been telling you; their biggest debate seems to be whether this is the best TV show of the last decade or of all time.
Evaluating this season was odd. Surely as the show moved to a climax it would be discarding some of the elements I found frustrating to build to a satisfying conclusion, right? Well, yes and no.
As always, the show is impeccably acted and crafted, and at a few points delivers incredible moments of drama and consequences. There's the huge moment at the end of the midseason finale, where the real consequences of what Jimmy and Kim have been doing collide in awful fashion. And there's the great moment where Mike, laying out how they're going to deal with those consequences, delivers a line that emphasizes just how deeply they've dug themselves in and the choices they've made: "Just keep telling the lie you've been telling."
On the other hand, I wrote years ago that the biggest problem with the show is that it doesn't deliver moments like that nearly as often as it could, and it's often due to writerly contrivance that it doesn't.
The other problem is… well, I might be the only one on the planet, but I didn't especially care for the ending. For one, it felt too much like a writerly judgment on Saul Goodman as opposed to to a natural outgrowth of where the story had brought him. For two, this is where the problem of Better Call Saul constantly withholding its characters' thoughts, feelings, and motivations comes into play: The characters start making decisions that don't seem to track with who we think they are or what we've seen of them– decisions that may make sense to the writer, but not as much to the viewer. That disconnect can be frustrating; when a show is wrapping up, I don't really want to be guessing about a character's motivations, or why they've suddenly become so careless in their decisions, or that sort of thing. I felt like the ending of the show was reductive of Saul's character in a way the rest of the show hadn't been, hence the "writerly judgment" I mentioned. Sure, arguments can be made for why it worked or how his experiences changed him… but, again, while giving us so little on our characters' motivations, it still feels like the effort is on the viewer to come up with their own reasoning, and they haven't given us enough or been consistent enough for us to do so.
The ending, though, at least gave us entirely Saul's story, as we wrapped up the cartel plotlines for good before the final segment. While the cartel story was well-executed, and the centerpiece cat-and-mouse game in "Point and Shoot" was well-executed and thrilling– it's always fun to see intelligent characters plot against each other and anticipate each other's moves and countermoves– I still couldn't help but feel like this show would be better the more it was about its main storyline, the tragic descent of Jimmy McGill into Saul Goodman.
It's a good show that a lot of people will like more than I do. It could've been a great show if it was more committed to the principles of drama and to actually putting us into the action with the characters instead of always keeping them at such a remove. And it certainly could have been a hell of a fun show if we ever got to see Saul Goodman, Attorney at Law, practicing criminal defense. Perhaps I'm ranking it too low because of my expectations and because I know the heights it could be capable of reaching; I don't know, it's hard to say with something as subjective as art and storytelling and the human response to it. That said, with all that was so well done in the show, I couldn't help but be disappointed that the storytelling often didn't rise to the same level of the rest of the craft.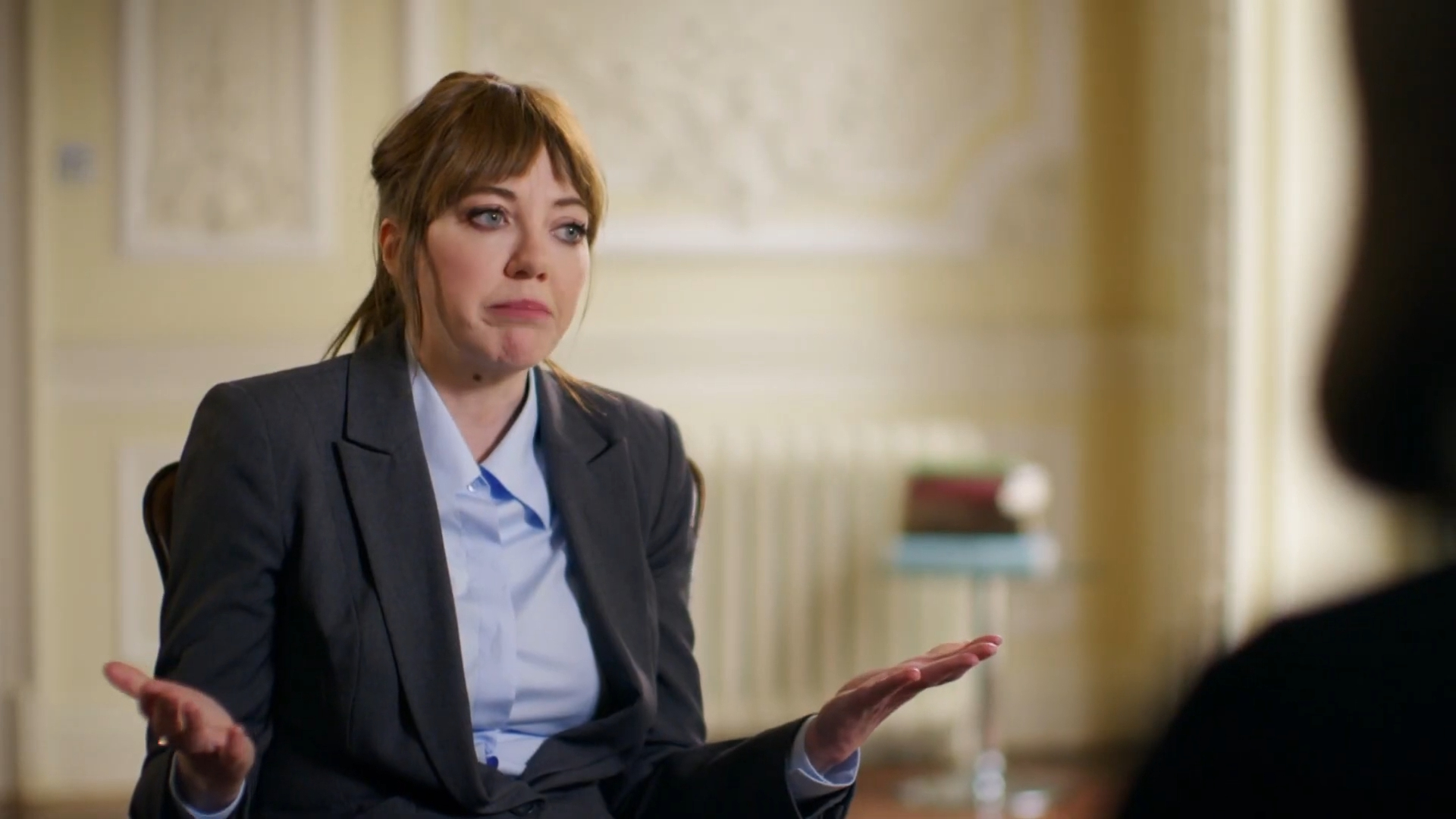 22. Cunk on Earth
Miniseries, BBC Two
Diane Morgan has found a real gem of a character in Philomena Cunk, the serious-minded yet utterly clueless presenter, who originated on Charlie Brooker's Weekly Wipe series. Now moving on to having gotten several of her own faux-docuseries where she tries to explore the world through the lens of history, Cunk's lack of knowledge, malapropisms, inane lines of questioning, and desire under it all to be taken very seriously make for some great and ludicrous comedy. It's not the same kind of self-seriousness and inanity as Alan Partridge, but of course any British comedy about a presenter who wants to be taken seriously despite their obvious deficiencies is going to carry Partridge in its DNA. This time around, Cunk's grand ambitions take us through the history of Earth and human civilization, from the Big Bang and prehistory to the present day, with her own, ah, unique interpretation on events.
Cunk's observations are so funny not just in their malapropisms (though those are funny), but in how there's a certain truth (emphasis on "certain") to some of her interpretations. On the former: "Why did the Russians launch spunk into orbit?" On the latter: "The most popular program on 1950s television was a show called Adverts." And an example of both: "Thanks to Edison's pornograph, classical music could now bore an audience of millions." Cunk also interviews actual experts, who run the gamut of amused to baffled to irate at her questioning ("Galileo's full name was Galileo Figaro Magnifico, wasn't it?"). There's a particularly great moment when Cunk learns that nuclear weapons are still around and freaks out over it, quickly changing the subject; this leads to a discussion with the expert of their favorite Abba songs. (His is "Dancing Queen." Good man.)
Like Toast of Tinseltown, this ranking suffers slightly by comparison to earlier, better work in the series. (In this case, it's 2018's terrific Cunk on Britain.) But it's still quite funny and a worthy watch, and you'll even learn some "facts" you never knew about Technotronic's "Pump Up the Jam." And for you Americans less determined than I to make sure you see the TV from across the pond as soon as possible, I've got good news: Cunk on Earth comes to Netflix on January 31.
We'll be back tomorrow at the same Bat-time, same Bat-channel.