Here we finally reach the end of our countdown. Some of these shows will be familiar, some may be a surprise, but all were worthy. In particular, the top three stand out above and beyond the rest of television this year.
As befitting the quality and depth of the year's very best shows, I had a great deal to say about them, which is another way of saying this article runs entirely too long.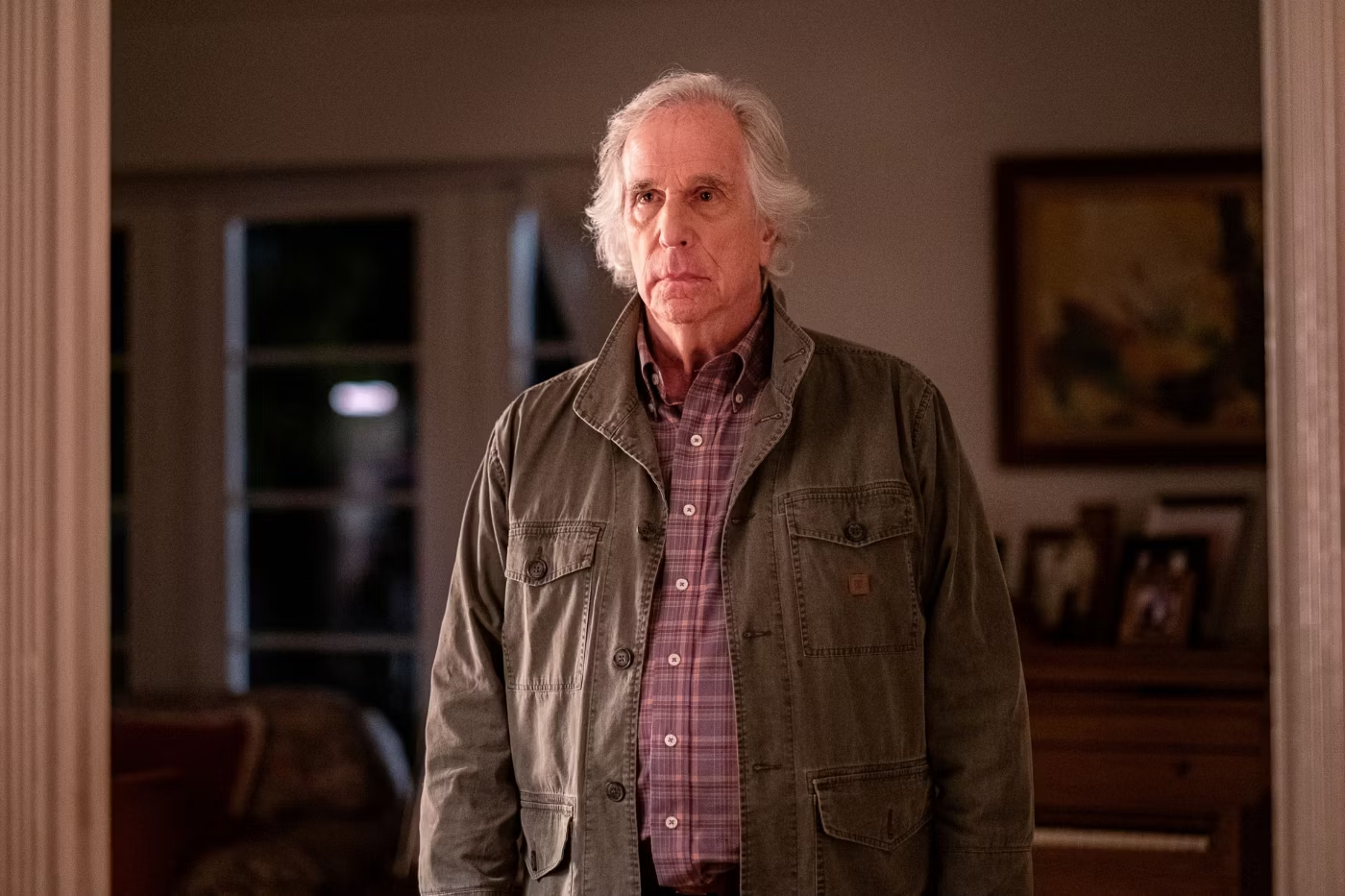 7. Barry
Season 3, HBO
Barry remained a strong show, but I didn't think it was quite as well-plotted as the last two seasons were, which were so often driven by necessity and by the consequences arriving much faster than anyone was prepared for. This season has stretches that work like gangbusters in that regard, but it sags a bit in the middle.
The early part of the season is driven by an entirely untenable situation between Barry and Gene, which drives some terrific plotting in the first few episodes, as the situation comes to a boil in several different ways no matter how much Barry tries to tamp it back down (and gives Henry Winkler some fantastic acting moments). And just as Barry has resolved that, Fuches comes back into his life: Hiding in Chechnya after the events of season 2, he actually seems to be acclimating to the simple life until his demonic side takes over and he becomes determined to destroy Barry no matter the cost.
Fuches starts sending the families of Barry's victims after him, but their efforts mostly range from incompetent to incapable (although, in one case, providing an absolutely spectacular action setpiece). Barry is only barely aware of this, though, because he's mostly concerned with repairing and maintaining his two most important relationships: Gene (such as it is there) and Sally.
Sally's got a lot going on, too, running and acting in her own streaming show Joplin, based on her personal story. While that gives us some funny moments regarding the preposterous metrics the streaming service uses and how arbitrary its measures of success are (and which somehow only seems even more relevant now than it did at the time), it also plays into her relationship with Barry, as she alternates between generally ignoring him for work, being utterly unaware or in denial of his angry and violent nature, but also has a moment where she becomes entirely aware of his sociopathic nature in a darkly funny scene. And Sally, it turns out, has her own dark side, which we see in its own memorable scene, although she's got more sense about how to deal with her situation than Barry does.
Hank doesn't interact with Barry that much this season, which makes his story feel a little like it's off to the side, but it provides us with some very funny moments in the fight between the Bolivians and the Chechens (and with the cops getting involved); a call back to the Chechen home office provides us with another very funny background scene. Hank also heads on an adventure that shows us he is not to be trifled with and, I suppose, can be summarized as "the things I do for love." And Gene is taking his second chance as an opportunity to right some wrongs, although he's pushed into a very big decision at the end of the season. And Barry faces a major choice in the last couple of episodes, an angel on one shoulder and a devil on the other, and the choice he makes ends up being the crucial one to close the season.
I think the reason this season falls a little short is that the characters are more split into individual plots than in the first two, and that means the story doesn't feel as tight and we don't get as many interactions between the characters. It also gives the story a sense that it sags a bit in the middle, unlike in the previous seasons where so much of the action seemed to flow immediately from the previous actions and arrive sooner than we expected.
That said, so much about Barry remains so excellent that even with identifiable weaknesses, it's still one of the top shows on television, with incredible performances from Bill Hader and Henry Winker in particular; with some very dark, very funny comedic moments; and with a story whose very nature makes the situation untenable and pushes to high stakes. Season four will start off in a very different situation– and I suspect it may be the last season, although I've heard conflicting reports on that– and I don't know how it'll be resolved, but even when it's not perfect, Barry remains an essential show and one I believe will wind up being necessary viewing from start to finish.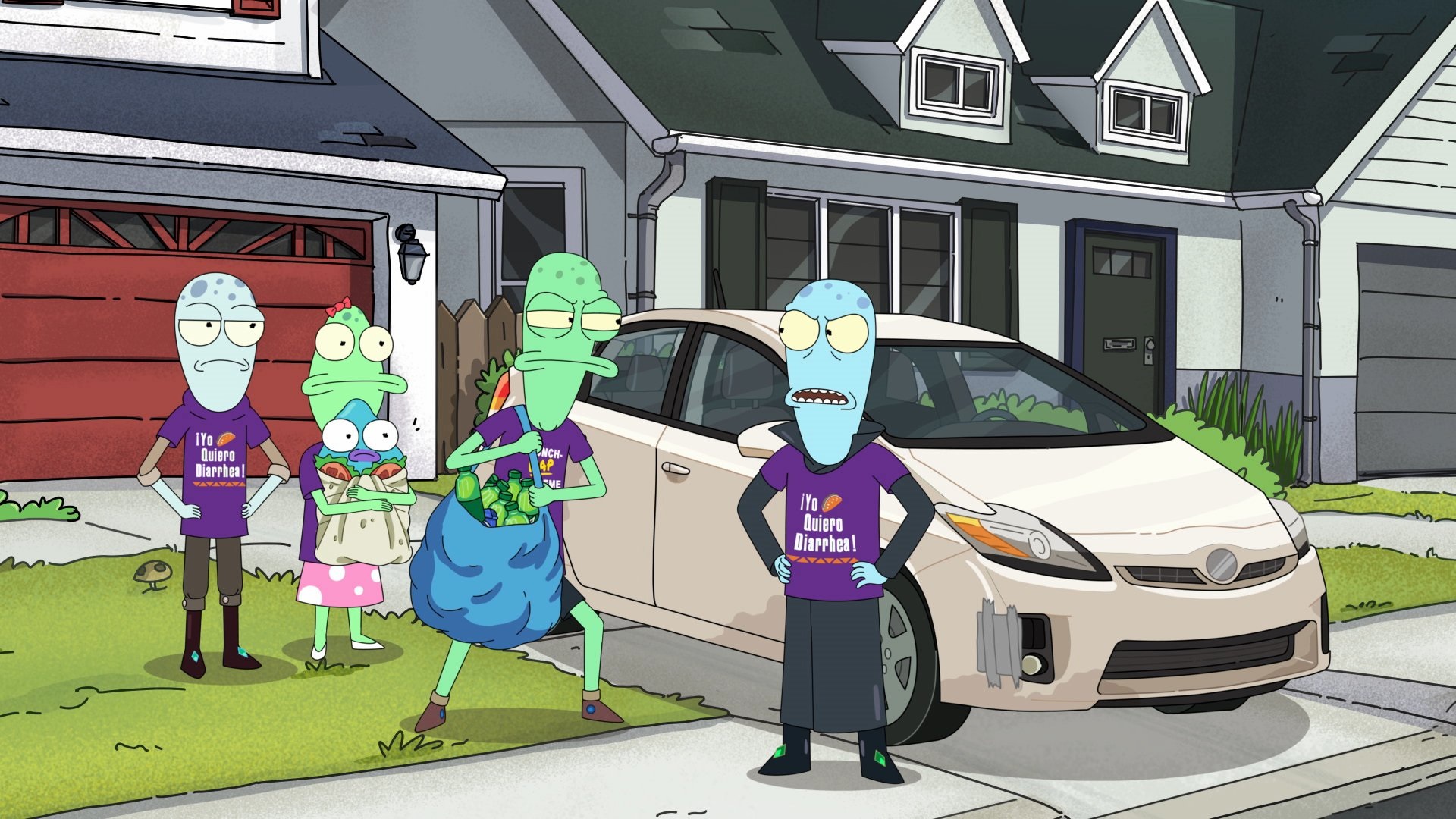 6. Solar Opposites
Season 3, Hulu
I do feel kinda weird having the show this highly, with everything on the list around it being some wonderfully unexpected surprise or having really strong dramatic elements in plotting or character to go along with the comedy. But man, I laughed my ass off at this season, and I think it's probably the best one yet. The plots go in more experimental directions this season: There's an episode where we learn what happened to the other 99 adults and their replicants, and another where the entire Opposites family just stand in line. Korvo's model train hobby gets absurdly out of hand; Yumyulack starts a gambling ring at school that gets absurdly out of hand; the family starts fearing they're in a horror movie after visiting a resort that won't let them leave, and their reaction gets absurdly out of hand; Jesse demands the Opposites act nicer so that Parade magazine will put their town on their "ten nicest places to live" list, and everything that happens to that end gets absurdly out of hand; major changes are in store for the pupa, and the pupa's behavior gets absurdly out of hand. (Yes, there's a pattern here.)
I only scratched the surface with these stories, because there's not much new to tell you about the show, and it's definitely going to be more fun to let you discover these episodes by yourself. A couple more things I will mention: While the Wall plot continues, the stand-alone episode isn't dedicated to that, but to… The SilverCops! They're a group of space cops that the Opposites' neighbor Glen finds himself dealing with after his attempts to push around the Opposites go awry and he gets shot into space. And the series also released a Halloween special in October that's very good, complete with seasonal title sequence, Oingo Boingo, and a debate about the existence of the Great Pumpkin.
I have no idea what the future holds for this show, for all the reasons we've discussed earlier this week (even though it's been renewed for two more seasons at this point), but I can tell you that it's very, very funny– everything I've said about it as a counterpart to Rick and Morty has held true, and unlike that show, I think it may have gotten better every season. This season is certainly its finest.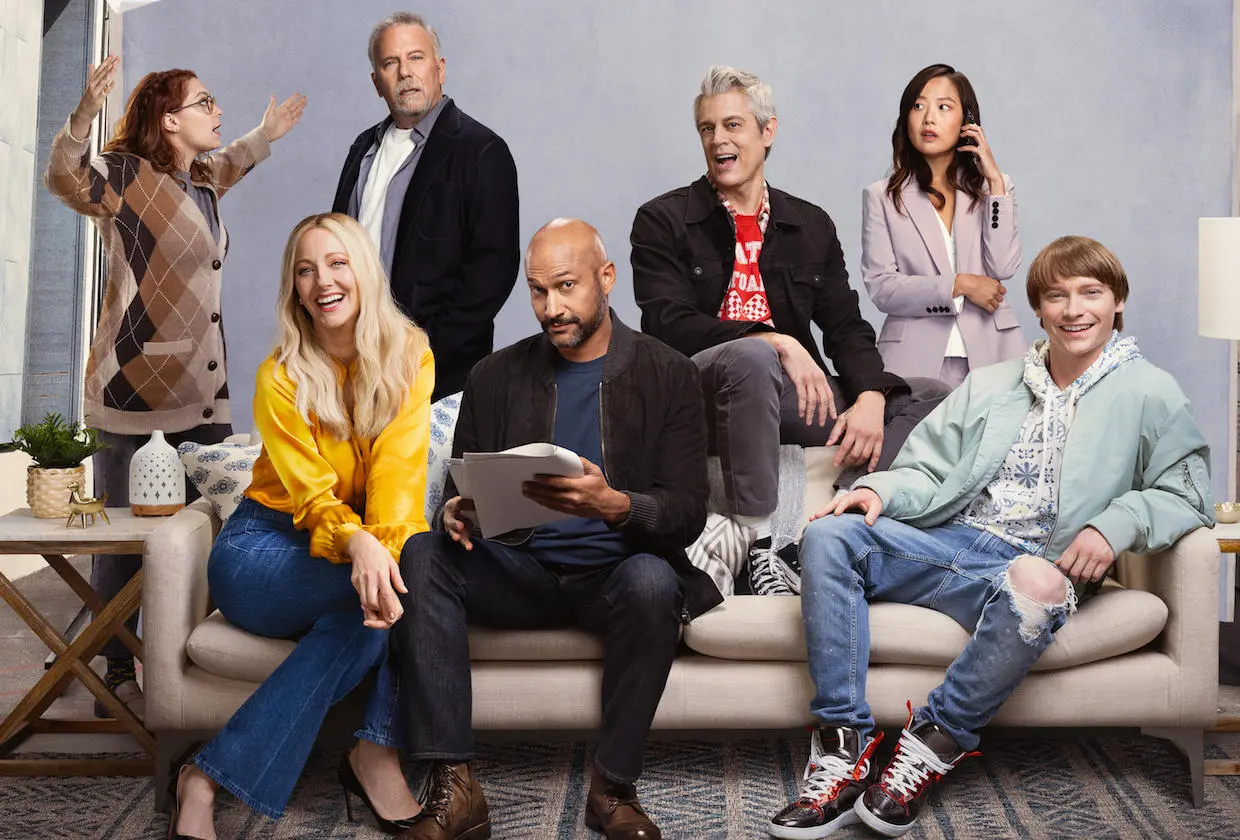 5. Reboot
Season 1, Hulu
This shot to the top of my watch list when I saw the talent in the trailer: Rachel Bloom! Keegan-Michael Key! Judy Greer! Johnny Knoxville! Paul Reiser! And boy, oh boy, did it deliver.
The premise: Bloom's Hannah Korman, a screenwriter best known for edgy, subversive indie work with a feminist bent (her most noteworthy project to date is a film called Cunt Saw), successfully pitches to Hulu the idea to update and modernize twenty-years-gone hacky TGIF-style sitcom Step Right Up with more serious and darker storylines. They bring back the entire original cast, who have all fallen on hard times in various ways: Key as the Yale-trained Reed Sterling (Lawrence, the stepfather), who left the show to pursue a serious film career that didn't work out; Greer as Bree Marie Jensen (Josie, the mother), whose marriage to a Nordic duke is falling apart; Knoxville as Clay Barber (Jake, the ex-husband), whose post-Step career mostly involves a series of addictions, arrests, and deliberately offensive standup; and Calum Worthy as Zack Jackson (Cody, the son), now all grown up and excited to reunite after a career of leading low-budget teen movies. (Of course any comedy worth its salt is going to come up with some very funny titles for those teen movies, and Reboot does not disappoint here.)
And then the original creator, Gordon, gets wind of the remake and, retaining the rights, leverages his way into being co-showrunner.
The conflicting visions between Gordon and Hannah– and Hannah's own personal reasons for wanting to reboot the show– drive a lot of the story, but really, all of the cast is in a place where their lives haven't worked out the way they wanted and they're trying to piece them back together, hoping for a successful show to be the foundation of that, er… life reboot, I guess. There's some very funny comedy along the way: Bree and Reed used to date and Bree gets a ton of mileage out of that (and, aside, it's about time Judy Greer got a TV role that acknowledges that she is objectively hot). Clay is a walking disaster in a very Knoxvilleian way, perhaps best exemplified by his dealings with Zack's mother (Kerri Kenney). Zack is slowly finding out that nobody he worked with thought he was a cute kid or missed him while the show was gone, although in his favor, he has the most financially stable life of any of them and, if not objectively well-adjusted, is at least relatively so for a former child star.
The show is a combination of the process of making a show, the process of these people learning to work together again (or for the first time, in Hannah and Gordon's case; a great examination of modern sensibilities bumping up against old-school professionalism, among other things), and each of them all just trying to grow into genuinely healthy, more functional people. It's extremely funny when it's funny, and there are genuinely moving moments as well. (You wouldn't think Paul Reiser hugging Johnny Knoxville could be much more than a gag, but it's a great moment of sincerity later in the season that is totally earned.)
The ending left me feeling a little disappointed, as I feel like this show could have used a couple more episodes to really develop the bigger story, and the ending episodes, while having some great character moments, didn't have quite the gangbusters comedy moments of the first season. But the show is just so goddamn funny and insightful at its best moments. A highlight of both for me is when Gordon brings his old-school veteran TV writers into the room, who clash with Hannah's younger, more diverse group, until they ultimately find a common ground. (Much like the best such generation-gap changing-mores scenes, both sides have a valid point: The young writers are right that the old writers' jokes are hacky and offensive; the old writers are right that the young writers' jokes aren't jokes.)
And, much like Mythic Quest did with F. Murray Abraham's C.W. Longbottom, Reboot creates one of my favorite types of characters with Paul Reiser's Gordon: The writer who seems like a hack but reveals that he genuinely believes in the value of the low- to middle-brow work he does to entertain people and bring them joy, even if it isn't seen as "serious" or "important." (Perhaps we should call that the "Sullivan.") His phenomenal dinner scene with Reed is testament to that. Also phenomenal, but in a comedic way: Reed joining Zack's pickup basketball game, discovering it's mostly populated with recently-bar mitzvahed-aged Jewish boys, and trying to softplay them until they trash-talk him one too many times.
It's a very funny show that contains some tremendous stories and moments about family, found family, and what we can do for each other. If it had stuck the landing, it might have ranked even higher. It seems like it'll be returning for season 2, though, so I'm quite excited to see what the team behind Reboot can do.
4. Derry Girls
Season 3, Channel 4 / Netflix
At first I didn't think this season was as strong as previous seasons: There's something I really enjoy about the basic high-school hijinks the kids got up to in season 1 and the farcical build of many of the episodes, and Nicola Coughlan's limited availability due to Bridgerton certainly didn't help. But, lord, the bar this show sets is incredibly high to begin with, and the show is still really funny and also creates some really powerful moments for its characters, including one devastating beat that hits close to home much more personally than even the violence of the Troubles does. Upon further review, it's just such a damn good show that even if I'm right that season 1 was the best, season 3 is still one of my favorite shows of 2022.
I haven't really written much about Derry Girls before, so I'll give you the quick rundown. The primary focus is four high-school-aged Irish girls living in 1990s Derry (not Londonderry– we're not Unionists here), while the Troubles are still ongoing. They are central character Erin, an aspiring writer who's passionate, forceful in personality, and convinced great things are in her destiny; her space-cadet cousin Orla, as weird as she is utterly comfortable with herself; studious worrywart Clare; and wild child Michelle. Michelle's cousin James joins the group in the first episode, as his mother brings him with her to visit and then abruptly heads back to England without him. The five attend Catholic school together– even though it's an all-girls school; James, being English, is allowed to attend after the adults conclude his English-ness would get him pummeled every day at the boys school– and deal with typical universal teenage shenanigans, albeit with the Troubles always lurking in the background, sometimes manifesting as minor annoyances (armed checkpoints, needing proper documents and money to travel to the Republic of Ireland, the occasional bomb threat) and sometimes as major acts of violence.
Other main characters include Erin's mother Mary, who runs the household with a firm hand; her father Gerry, the often put-upon husband, and usually put upon by Mary's father Granda Joe; Sarah, Mary's sister and Orla's mother, who seems to be just as much of a space cadet as her daughter; and Sister Michael, the headmistress at the school, who runs it with a firm authority but also seems to have a firm indifference to her religious calling and her charges, often alternating between apathetic and witheringly sarcastic in dealing with them.
As far as season 3 goes: Our five Derry Girls (we established in the season 2 finale that James is a Derry Girl, after all) are still has fun as ever and up to their usual adventures– worrying about exams (and managing to get the police involved in doing so), travel mishaps, dealing with Sister Michael (who remains one of the most fun characters of the show with her outward apathy and disdain toward her students– and with a moment in one episode suggesting she has a much richer life outside of the school than anyone else on the show does), trying to have teenage fun, and competing with trust-fund teacher's-pet Jenny Joyce. There's also a flashback episode to 1977, featuring all the parents as teenagers, a fun little jaunt that shows the apple really doesn't fall far from the tree. (The parents get plenty of their own fun in the 1990s, too.) The highlight of the Girls' season is an attempt to get tickets to a Fatboy Slim concert on Halloween, which, as one might expect, proves a hilarious misadventure (among other things).
And for the first time, the show extends beyond its typical six-episode run with one last episode set a year after the events of the rest of the season, a double-length focusing on both Erin and Orla's 18th birthday party and the vote on the Good Friday Agreement. It's an outstanding capper to the series, the perfect way for the show to look forward, as the kids are now becoming adults and seeing the possibility of peace for the first time in their lives. (And, yes, even that cameo at the end didn't ruin it for me, because it's much more fitting for the characters and the particular situation they find themselves in than, say, a similar cameo in a certain Comedy Central show.)
Derry Girls has now concluded, and while it aired a scant 19 episodes, the quality of each– including this season– was so high that the show has an argument for being the best sitcom of the last five years.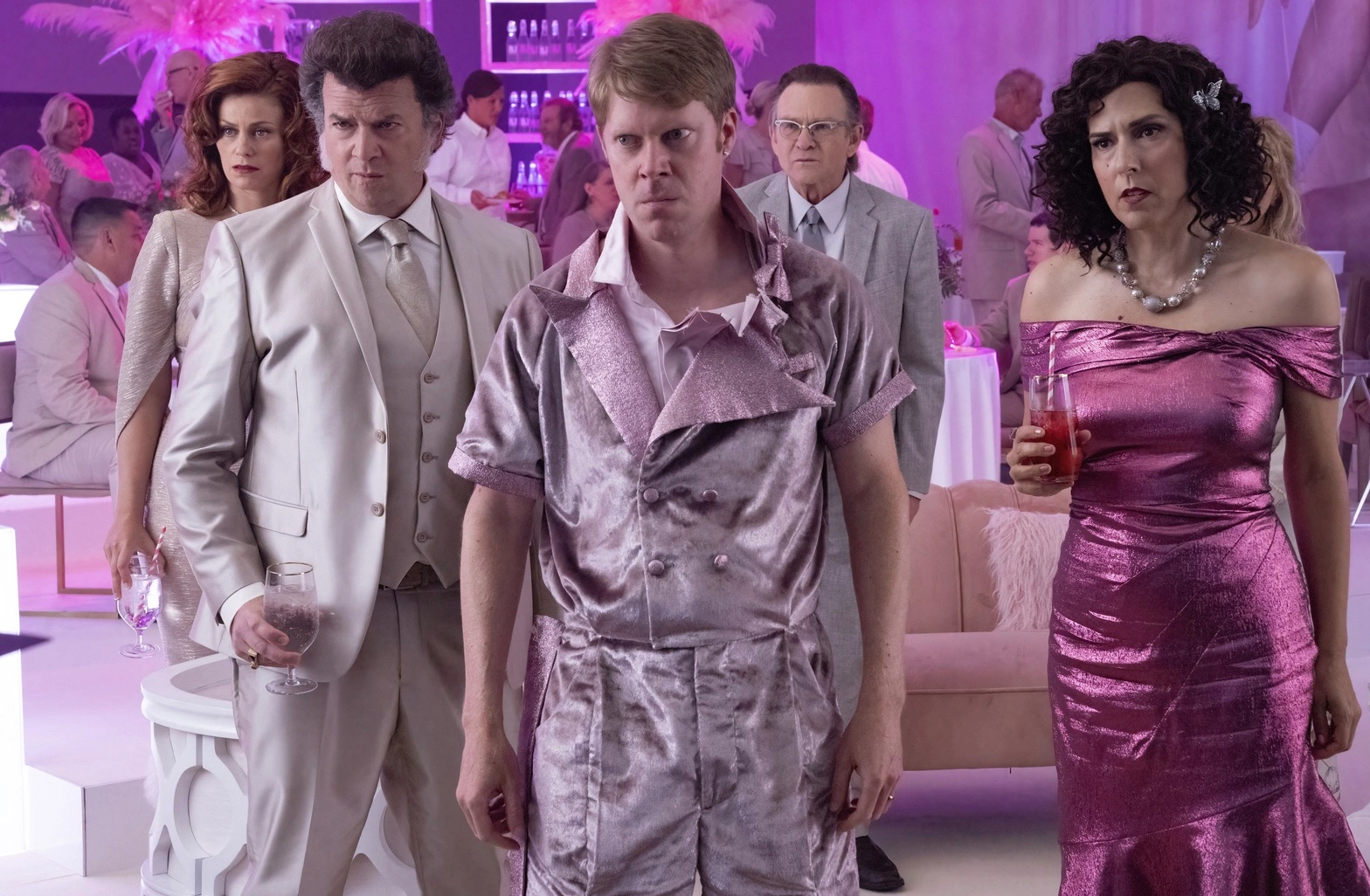 3. The Righteous Gemstones
Season 2, HBO
Another phenomenal season from Jody Hill and Danny McBride's latest creation, as the Gemstones move forward from the events of season 1 with eyes on the past and the future. The future, appropriately enough, largely involves the Gemstone children and their own stories: Judy and BJ married in between seasons, Kelvin's started a group of Christian bodybuilders, and Jesse and Amber make friends with two megachurch pastors, Lyle and Lindy Lissons, making plans to partner on developing a Christian vacation resort.
The past belongs to Eli, and not just in the flashbacks: Through those, we see he was once a local professional wrestler known as the Maniac Kid– and that his employer, Glendon Marsh, gave him side jobs as a violent criminal enforcer. But it's less about who he was in the past than how it comes back out of him in the present, and two major aspects drive that forward. One is the arrival of Marsh's son Junior (outstanding work by Eric Roberts here), who shows up looking to reconnect with Eli but whom Eli is immediately suspicious of, thinking he wants money or intends to blackmail him with his knowledge of their shared past. Eli's having enough trouble putting out fires as it is, both with sex scandals in the greater megachurch world leading him to make some tough decisions on who to keep in his network, and with his continued inability to keep his children in line. That latter problem comes to a head at BJ's baptism afterparty, and it's there we see that Eli really can be a bad, bad man.
The one story that affects all three generations– since Jesse and Amber's son Gideon has returned to the fold as well– is a series of assassination attempts carried out on Gemstone vehicles by a gang on motorcycles, which Jesse memorably dubs the "Cycle Ninjas." (Between this and Barry, HBO was your 2022 home for motorcycle-chase shootouts.) An attempt on Eli's life brings the family together to attempt to track them down and to find out who's behind them.
Part of what makes this show great is how fully formed and realistic all these characters and their relationships feel; Hill and McBride seem to understand better than almost anyone else writing television how complicated and contradictory people can be. The petty bickering and jockeying for favor among the family is fully believable, as is the way they set aside the petty feuds to come together and defend each other after the attack on Eli. Eli's a man capable of great and terrible violence, but I also believe he has a genuine spirituality and wants to listen to the angels of his better nature and leave his violent past in the past. These characters are often ridiculous, but they are never contemptible.
The show never lands completely on the side of cynicism when it comes to faith and spirituality, either: It's a show that makes room for grace and redemption, as well as the possibility that these characters really do have some kind of connection to the divine. The former shows itself, for example, in the lovely moment of BJ approaching Eli to talk about Judy and how neglected she feels. BJ is rarely if ever treated with respect by the family, but there's enough of the righteous man remaining in Eli that he recognizes, in the midst of everyone jockeying for favor and fighting over their own self-interests: Here is someone who has genuinely come to me out of selfless concern for another. (Judy and BJ treat the latter's handshake with Eli as though he touched the hem of the Lord's garment.) And for the latter, it's almost impossible to think Kelvin retaking control of his God Squad could happen the way it did without some kind of divine power intervening, appropriate enough as Kelvin seems to be the truest believer of all the Gemstone children. (To say nothing of Eli's father Roy's timing in the midseason flashback episode.)
This is such a rich and complex world and story– I didn't even touch on Baby Billy's story this year, or what it might mean that Gideon, for better and for worse, is becoming more and more fully ensconced in the Gemstone way– that it makes for remarkable television, almost always the best thing on when it's airing. I've written at length in the past about what makes the work of Jody Hill and Danny McBride special; The Righteous Gemstones may just be their most special story of all.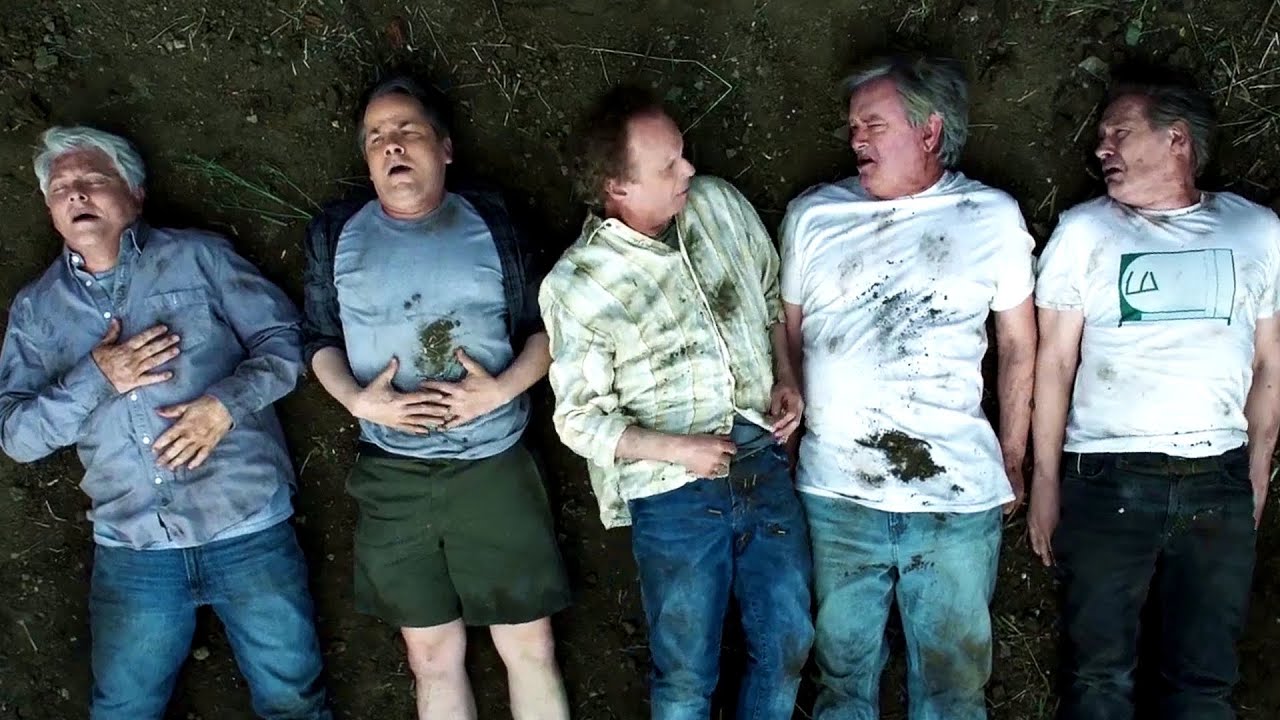 2. The Kids in the Hall
Season 6, Amazon Prime
This is not a nostalgia nod, even though it would be easy for me to make it so given that The Kids in the Hall is, without a doubt, one of my five favorite TV shows ever. This ranking is well-deserved for an achievement nothing short of astonishing: 27 years after the original show was laid to rest, the five Kids came back together and made a season that feels like they haven't lost a step at all.
The Kids in the Hall's sketches always seemed to exist in their own world, a feel driven in large part by avoiding topical humor and developing a deep bench of rich recurring characters; that, in combination with the ways the sketches commented on universal human foibles, always gave the show a sense of timelessness. Somehow, the gang of five has maintained that similar sensibility after all this time, not for a bit feeling stale, out of touch, or out of date.
A few of the show's sketches play on modern times, or at least couldn't have been made in the original run: "Masturbation Policy" details a new corporate Zoom policy (and software that can detect when people are masturbating), which goes in the kind of direction only the Kids could take it. And there's a running sketch about Amazon executives now that the show is on Amazon Prime, with Mark McKinney apparently breaking out his Lorne Michaels impression (I think everyone who's performed on SNL has one in their back pocket).
But mostly, we see the timeless Kids sensibility return. That's in part thanks to classic characters like Fran and Gordon, Danny Husk, Buddy Cole, Francesca Fiore and Bruno Puntz Jones, the Eradicator, and more. Alongside those are some new sketches that still contain the classic off-kilter Kids sensibility and are funny enough to fit right alongside the original run. Possibly the most memorable (or at least meme-able) of these is "Apocalypse DJ," the best use of "Brand New Key" since Boogie Nights. There's also sketches about a couple who hates their friends' new baby; a doctor who is proud of how infrequently he drops babies during delivery; a couple of bank robbers who get the bright idea to evade the cops by no longer fitting the description of "two guys wearing clothes"*; and a funny runner with a number of guest stars called "Friends of Kids in the Hall," notable comic actors playing a series of oddballs in testimonials.
(* – and, unless I forgot something about the #1 show, that makes this the highest-rated show on the list this year to hang dong.)
Like I said, this isn't just a nostalgia ranking because it's nice to the see the band back together. The troupe hasn't lost anything in their sense of comedy, observational skills, and chemistry together– and if anything may be even better at their craft than they were then. So often, a reunion like this feels like a pale imitation of the original, a quick cash grab by people who have long since stopped putting in the effort to stay sharp and relevant. The Kids in the Hall's new season is that rare reunion that could have immediately followed the original run without missing a beat.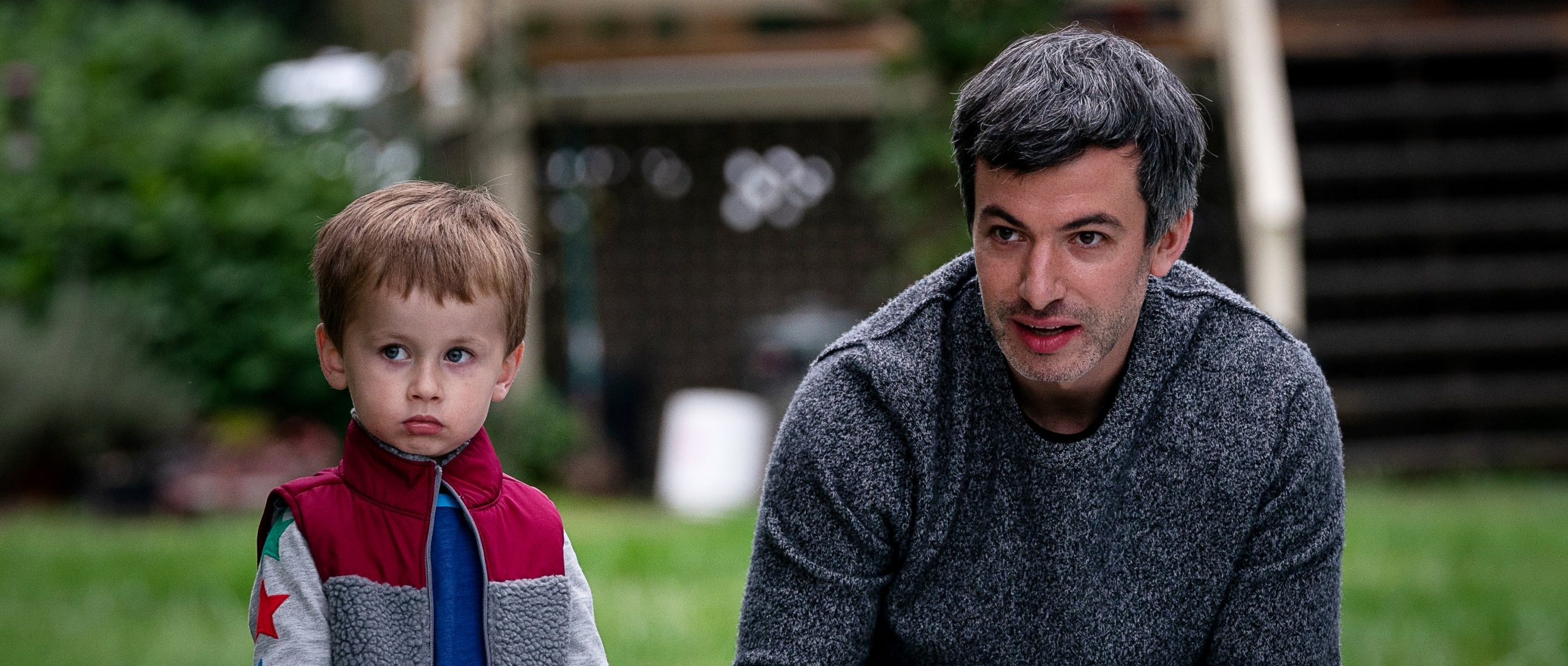 1. The Rehearsal
Season 1, HBO
I dunno. I mean, part of me feels like Nathan Fielder could shit in a box and I might find a way to name it the best TV show of the year. On the other hand, I feel like if Nathan Fielder made a show about shitting in a box, it would still manage to go in entirely bizarre and unexpected directions, while roping in real people, some of whom are so weird they would be unbelievable in fiction, and it would stick the landing somewhere that no other show would dare even try to go.
The Rehearsal wins out here because it takes what already seems like a Nathan Fielder premise that will go in strange directions– and manages to upend our expectations even within that. The basic premise of The Rehearsal as laid out before the show is that Nathan is going to help people practice and rehearse for important events in their life, to prepare for every possible permutation, so that they'll know everything they can expect and can go into the real thing prepared to succeed. And in the first episode, it seems like it's going to be pretty straightforward as to what we get.
The first episode features Nathan helping Kor, a Brooklyn trivia buff who's been keeping a minor secret from his trivia team– that he never got the Master's degree he claims he did. Nathan drills him on what exactly he's most concerned about– breaking the news to one particular member of his team– and then goes about painstakingly recreating the conditions under which Kor will deliver the news. Nathan builds a mockup replica of Kor's favorite bar, complete with staffing it with actors to recreate trivia night, casting an actor to play Kor's friend Tricia, and allowing him to practice the conversation over and over in the simulated environment until he gets it right.
Then we get the reveal that Nathan himself has been endlessly rehearsing for his project with Kor, hiring an actor to play Kor so Nathan can practice talking to him, and getting access to Kor's apartment under false pretenses so he can re-create it on set, practice meeting and talking to Kor, rehearse some jokes to break the tension, that sort of thing.
That's the first sign that this is going to be as much about Nathan's own obsessive need to be utterly prepared for everything and to simulate all the possibilities first, but even that still doesn't prepare you for where this will go.
The second episode focuses on Angela, a single woman and devout Christian who's considering becoming a mother, and how Nathan tries to prepare her for that experience. This in part involves child actors, robot babies, and renting a farmhouse in Oregon to simulate the environment Angela wants to raise a child in. It also involves Nathan finding a potentially suitable partner for Angela to raise the child with, and he settles on Robbin. Robbin is, for lack of a better term, quite a character in his own right. He claims to be a Christian, but despite Angela's insistence on a platonic relationship and waiting until marriage, he's convinced he can have sex with her anyway. More relevant, perhaps, is that he's obsessed with numerology, finding signs and symbols in numbers everywhere, and that (based on some of the stories he tells and his interactions with his roommate) he's extremely reckless, rarely if ever learns from his mistakes, and has an angry, aggressive, and perhaps even violent streak. Robbin is a stellar example of the type of odd character Nathan manages to find in the course of his work.
And when Robbin bails on the project, Nathan proposes himself as the fill-in co-parent, and then the show goes into an entirely different direction.
Angela remains a prominent part of the show, but it also increasingly becomes about Nathan himself, and the lengths he goes to in order to practice these rehearsals: For example, he opens an acting studio in Los Angeles to recruit actors to the project, while also monitoring and simulating them, then re-creating a class session while playing a student so he can better understand the experience of his class from the students' perspective. Meanwhile, he's traveling back and forth between L.A. and Oregon, changing aspects of the parenting rehearsal to better meet his needs (like changing around the kids' ages to practice different scenarios), pushing back on Angela's insistence on raising their child as Christian, since Fielder is Jewish (and, of course, practicing for this conversation with an actor playing Angela), and much more that I don't want to get too much into for fear of spoiling it.
Suffice to say, Fielder has once again produced a thought-provoking show (Baudrillard would have a field day with this, I think) that uses the concept to examine a number of topics and aspects of human existence, ranging from what makes Fielder himself tick, to the ethics of child acting and of the whole production in general, to the existential question of whether or not it's really possible to meaningfully practice for these life experiences. (I also think, speaking of Fielder's Judaism, that there's a theme running through these episodes where the stories parallel some of those in the book of Genesis, which invites the interpretation of the show as its own biblical allegory, with Fielder as The Creator.) And the ending moment makes it very clear that for Fielder, there's just something missing here for him, some kind of hole, that he's hoping that these simulations will fill.
The Rehearsal is utterly fascinating, not just in the many layers of simulation, but also in the entirely unexpected characters and moments, the extreme behavior that the exercises bring out of people, and even what it says about Fielder himself. Once again, Nathan Fielder has made a TV show that allows the offbeat concept and his own personality to bring out strange and unexpected behavior in people, and once again, just when you think you know what to expect from it, the show goes much further out into left field than you'll be prepared for. There's almost nobody else right now who can make television even capable of this, let alone that so consistently executes in this regard. (Sacha Baron Cohen is close; John Wilson does occasionally; Jason Woliner likely belongs in their ranks, depending on how Paul T. Goldman finishes up.)
Even though I had as good an idea what to expect from a Nathan Fielder show as anybody can, The Rehearsal still went places I didn't expect at all, still provided mind-blowing moments, still found ways to completely surprise me. Maybe not the slam dunk #1 pick that previous years have seen– although that in itself is as much a statement of the caliber of TV in 2022 as anything– but those qualities are why it's my #1 show of the year.