This year, I took a vow. In the face of the Marvel Cinematic Universe (Avengers 2, Ant-Man), book-based film series with more installments than there were books (The Hobbit, The Hunger Games), unnecessary sequels to movies few people liked in the first place (The Woman In Black), a film series that is flirting with straight-to-video-horror-movie-level numbers of sequels (The Fast and the Furious), remakes (Cinderella), reboots (Poltergeist), sequels that could be reboots (Jurassic World, Mad Max: Fury Road, Terminator Geny$y5), cultural minings (Tomorrowland), half-movies that people mistake for being complete arcs (Fifty Shades of Grey, Guardians of the Galaxy), and just a general extension of familiar IP for maximum profitability (Star Wars, Minions), I took a vow to not watch a single movie that is a money grabbing sequel, remake, or reboot…reserving a single exception for The Hunger Games 3.2.
For the first three months, the biggest money maker was a movie that technically came out in 2014: American Sniper. In 2015, that movie made $350m, $150m more than the next biggest money maker: the remake of Cinderella. When the summer blockbuster tent poles started rolling in April, Furious 7 grabbed #1, followed by Avengers 2 and then Jurassic Park 4 (or 2 depending on who you ask). Of the top ten movies at the box office, I can only see three of them under that vow: Inside Out, Home, and Fifty Shades of Grey.
Even with the basic-but-surprisingly-limiting vow, I managed to see 40 movies that were released this year, either in theaters or on VOD. In addition to those 40 movies, I also saw a fair number of smaller straight-to-video releases that are far more difficult to track. With these movies under my belt, I present:
Julius Kassendorf's Top Ten Films of the First Six Months of 2015
---
10. Far From the Madding Crowd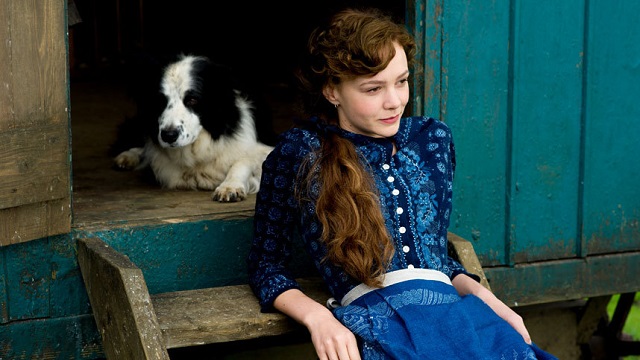 This adaptation of Thomas Hardy's first novel of scorned lovers spares no character in its rush to make a classic novel palatable for modern tastes. Hardy was never a speedy writer, having once been paid by the word to fill in space in newspapers and magazines. For this adaptation, Thomas Vinterberg speeds up the process, streamlining and cutting to the bone almost to a fault. Seasons change almost without notice, and Vinterberg pulls us through a tale of soap opera level dramatics in a bodice-ripper that seems to scorn every bodice-ripper that came before it. Leading the best of the changes, Carey Mulligan's Bathsheba Everdene is a strong independent woman holding her own in a world dominated by men. Still, she wants nothing more than to be whisked away by a strong-willed man and tamed to be a willing partner. Her three beaus fare a bit worse as she plays with everybody's hearts, but is never judged for it. This comedy is fast, sexy, and frequently hilarious.
---
9. The Boy Next Door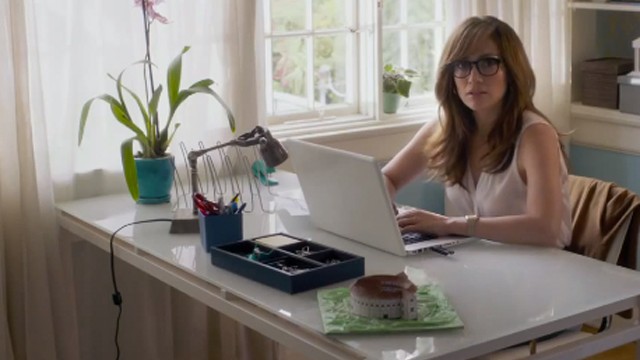 The Boy Next Door is the best worst movie to come down the pike in ages, and I am positive that director Rob Cohen intended to make the stupidest most Lifetime-y movie that has ever graced the silver screen. J.Lo is a high school teacher going through a separation from her husband, when she sleeps with the 26-year-old-playing-a-19-year-old-high-school-student who just moved in next door. A lot of stalking happens. In the TV-friendly Lifetime fashion, The Boy Next Door doesn't get its R-rating from nudity, but from a copious amount of violence at the end, that even has a great usage of an epi-pen. Cohen's film is downright risible and pure hilarity, as he careens from cliche to cliche stringing along hilariously blunt dialogue including a bonding over a first edition of The Iliad. This is the greatest descendant of Showgirls in years.
---
8. Creep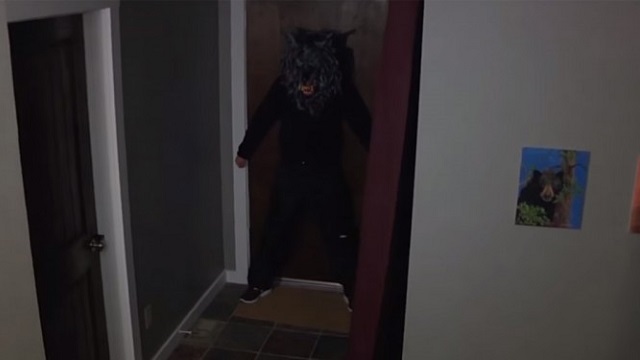 Somehow going straight to VOD, Patrick Brice's directorial debut is the best comedy-horror mindfuck to use the found footage conceit. Brice plays a videographer hired by a guy (Duplass) off Craigslist to film a video for his unborn son, whom he'll never see before he dies. Is Duplass just a jerk with no boundaries? Is he a creep? Is he more dangerous than that? Brice and Duplass keep you guessing, as much as they play on the razor's edge of whether Creep is a comedy or a horror. If you roll with it, Creep provides a lot of roller-coaster thrills for the adventurous.
---
7. The Little Death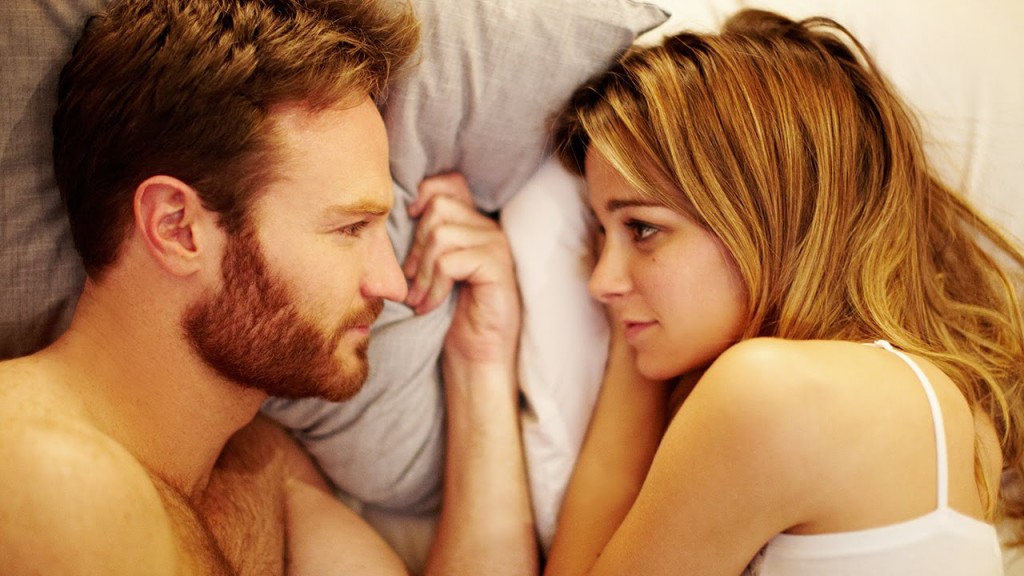 Despite being confused for a romantic comedy, The Little Death is a blistering black comedy about what happens when couples mistake kinky sex for communication. Following four couples who discover their fetishes and use them to bolster their relationships, and a fifth who discovers how sexy communication can be, The Little Death spares nobody in its decimation of our inability to listen. Men and women both act badly and with good intentions, and The Little Death avoids being sexist by giving men and women a variety of nasty pleasures they can indulge in. Spiraling out of control, The Little Death is a black comedy that dives deep into the abyss.
---
6. Blackbird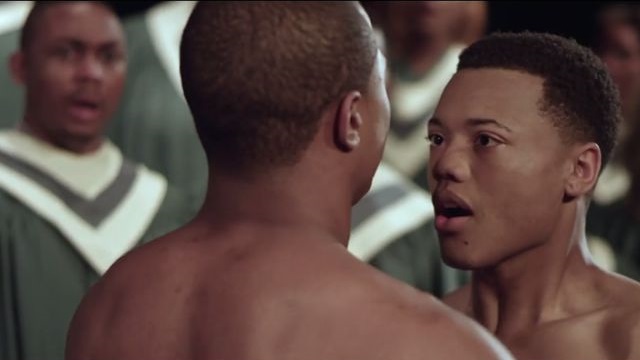 In recent decades, Hollywood has profited on Christian films that have a certain style originating from Southern morality plays where the religiosity is the point. Frequently these films and plays have a character leaving the flock to go to Gomorrah to have their morals tested, only to fail and be rescued by Jesus. In this milieu, Patrik-Ian Polk makes a film that explicitly takes these tropes and turns them on their head without making the style the butt of the joke. A black teenager with a missing little sister struggles between his homosexuality and his devout Southern Baptist homophobic upbringing while dealing with his sexually active friends and a crazy bible-spouting mother. If you're in tune with the style, Blackbird is both an insightful middle finger to the haters of the church with a tone and message that reflects the movies that they have been brainwashed with and an emotional movie about growing up in a small town surrounded by oppression.
---
5. The Duke of Burgundy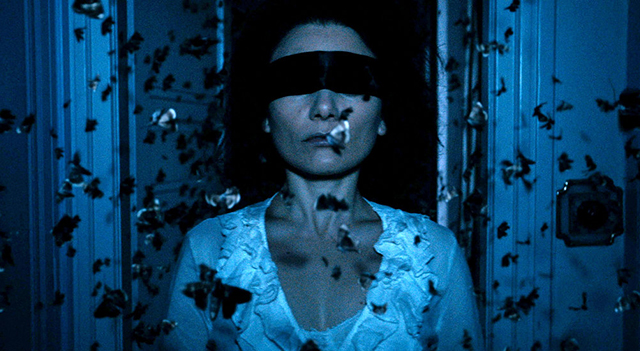 Somebody once said, "subs are really the ones in charge of any D/s scene." This has never been so beautifully illustrated than in The Duke of Burgundy, a Jess Franco-throwback about a lesbian couple engaged in a near constant state of D/s compromise and role play. An older woman is the matriarch of the house and makes demands of the younger submissive woman, but eventually we find out that this is all an established role play demanded by the sub, who needs things to be precise in order to get her jollies out of it. By making the film about a Sapphist relationship, the potentially risky dynamics of male/female D/s sexuality is avoided so one can take in exactly who's controlling what. Rendered with a 1970s flare, it's really one of the most beautiful and honest movies about that kinky dynamic.
---
4. White God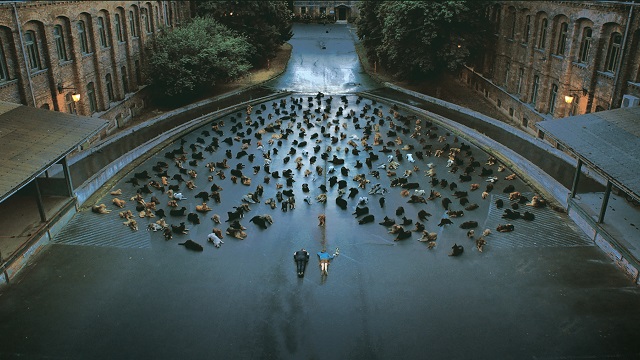 Let's go see a movie about dogs! The overall plot sounds reminiscent of other children's fare films: a dog is forcibly abandoned by his owner and has to learn how to survive and/or find his companion. But, this is a brutal movie about how the world treats outcasts and immigrants. More than that, it is also a genre mashup film watching the dog go through various film genres, from the immigrant story to the horror genre, to the mafia story. This is an ode to film, using dogs to make overrun tropes feel fresh and exciting. But, it's also a kind of grueling picture about what we make people do to survive.
---
3. Ex Machina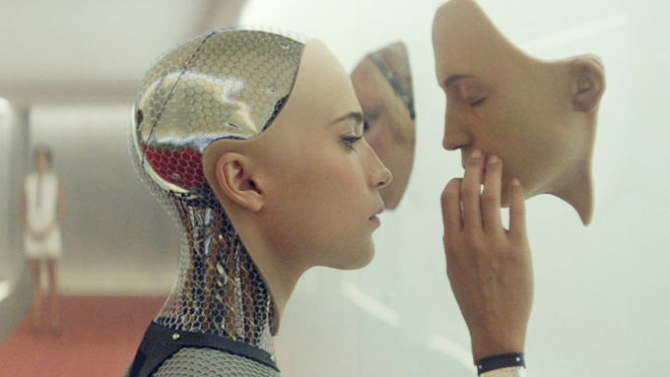 Ostensibly, Ex Machina is a sci-fi film about a guy who is conducting a Turing Test on a female android. Some unknowing sap wins a contest and is flown to the bunker of his company's rich bro owner, who has developed a perfect female. The sap has to figure out if the android is self-conscious. By the end of the movie, Ex Machina has turned everything on its head, and is actually about male and female relationships, and how men see women. This is a film that demands to be seen twice if not more: once without knowing more than anything, and another time from a point of view not taken. Plus, it's one of the most visually arresting sci-fi movies in awhile.
---
2. Inside Out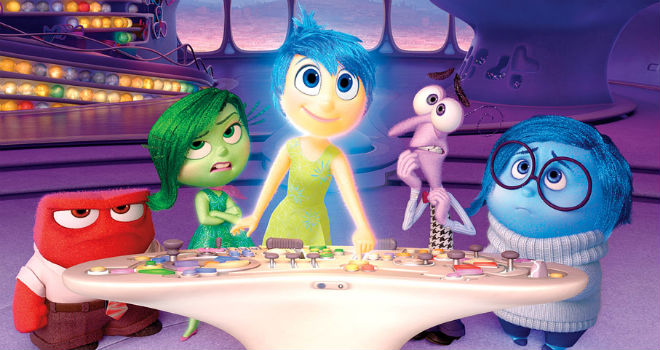 Pixar's edition of Herman's Head is so much more complex than that pithy description belies. Inside Out is an attempt to make a simplified metaphor for how our emotional brain functions, and how memory affects our life and decision processes. In the middle of an emotional crisis – the girl whose head we're in has to move from Minnesota to San Francisco at the age where she's growing out of her childhood – the emotions Joy and Sadness are thrown out of the control room, and go on a journey back home. The journey doesn't develop the child so much as continually complicate the matters of the brain, and how our mind functions. Sure, it doesn't get everything right, but it gives us the building blocks to come to terms with our emotions. Everything is useful and has its purpose. Well, except for that damn Triple Dent Gum jingle.
---
1. When Marnie Was There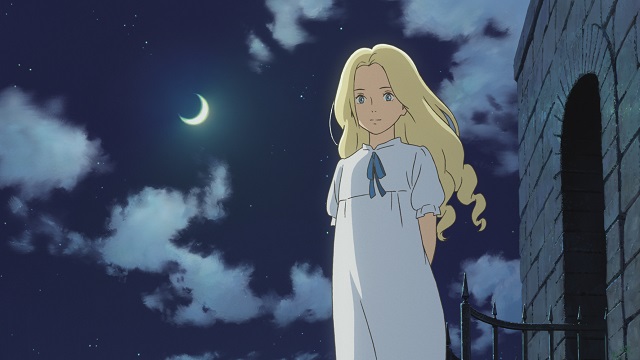 I didn't watch a single Studio Ghibli film until about 4 years ago when I started with Spirited Away on DVD. Shortly after that, I heard that Ghibli had a film tour going around, and I devoured that whole tour for a week in July. Just as I was saying hello to this whole beautiful world of animation, suddenly I was having to say goodbye. Last year, Hayao Miyazaki's final film, The Wind Rises was released in America. This year, When Marnie Was There says goodbye to longtime producer Toshio Suzuki, who is moving from producer to general management.
The best way to say goodbye is to remember everything that happened, and how you got there. Such is the story of When Marnie Was There, about a girl who doesn't quite fit in with the crowds, and her connection with another girl in a castle. Director Hiromasa Yonebayashi uses a watercolor painterly style to evoke a wistful longing for a life not yet experienced. The final act twists further deepen the heritage of the story, creating an extremely touching hello-goodbye.