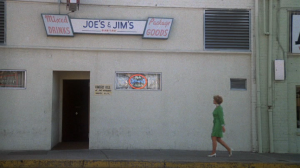 "Life is short."
"So are you."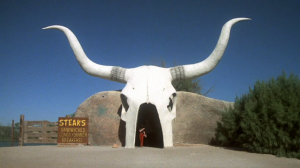 All right, at last, here we have it. Martin Scorsese's first bona fide, certified, heartwrenching, beautiful, enthralling masterpiece. And it's good, too!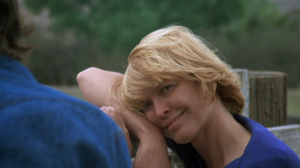 As much as most critics adore Mean Streets, it seems Martin Scorsese couldn't create a truly great movie until he moved out of the neighborhood. As good as Who's That Knocking At My Door, Mean Streets, and Italianamerican are, they show a young artist who is already repeating himself. Scorsese's controlling fascination with the world he grew up in had taken him far, but ignoring the advice to "write what you know" would take him farther. Ellen Burstyn claims Marty got the job because she had asked Francis Ford Coppola to name the most exciting young director he could think of to adapt Robert Getchell's script. Concerned that the machismo of Mean Streets would make Scorsese an odd fit for what is essentially an old-school "woman's picture," she asked him if he knew about women. "No," he answered. "But I want to learn."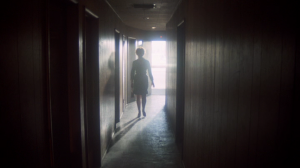 A Scorsese "chick flick" must seem like an odd proposition to most people, especially those who only know Goodfellas and The Departed and assume that's the only kind of movie he makes. But, of course, he was breaking the mold from the very beginning. Alice makes it clear from the first scene that it will be miles away from a macho "you talking to me" movie right from the beginning, spelling out the title in red letters over blue satin, as old-time crooner Alice Faye sings an appropriately syrupy song over the credits. After that, we see the fascinating, frustrating opening sequence. Scorsese took advantage of the chance to make a studio film by building his own version of the old MGM soundstages. He even recreates a scene from The Wizard of Oz as young Alice runs down a dirt road framed by wood fences.  The whole setup is proudly artificial, a nostalgic dream of childhood, with the sunset dying everything monochrome red. Her parents are silhouetted in the window of the farmhouse so perfectly they might be shadow puppets.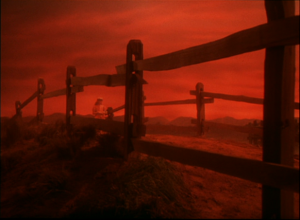 If Scorsese had left the scene silent, it could have been as great as the rest of the film. Unfortunately, a very badly-dubbed little Alice starts whining about how she wants to be a singer and "if they don't like it, they can blow it out their ass!" Her mother also breaks the reverie by threatening to whip her if she doesn't hurry up. It's a halfhearted subversion of a scene that didn't need to be subverted, that ends up doing less to foreshadow the grown-up Alice's defiance and sailor's mouth than to make it seem like a cynical, snickery teenager had decided to pitch in on rewrites.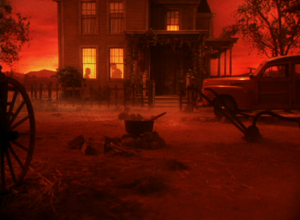 Fortunately, the opening redeems itself with a touch of perfect Scorsese style, as Alice's song swells up with ear-piercing reverb effects and the Academy-ratio frame shrinks into the darkness to be replaced by Alice's home in New Mexico twenty-plus years later, and the camera swoops down from the sky, and through the window to Alice at her sewing machine. This is the same trick he'd honed with the explosion in Boxcar Bertha and "Be My Baby" in Mean Streets, and it's a fantastic example of the visceral, grab-the-audience-by-the-collar punch that makes Scorsese's filmography so exciting. Even though Alice is no longer filtered through the opening's Old Hollywood fantasy, Scorsese still gives the film a full Technicolor palette, lighting up Alice's pink wallpaper and green dress in a way that looks back to the early days of color movies and forward to his own late-period works like Gangs of New York.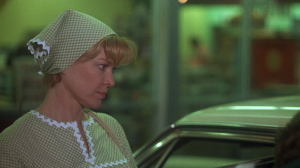 Everything may look rosy, but rest assured, the mood is far from it. The first we see of Alice's husband, his face is obscured behind the bedroom wall and he's yelling at their son Tommy (played by The Bad News Bears' Alfred Lutter), who lies on the floor between two speakers blasting Mott the Hoople. The rest we see of him is no better – he threatens Tommy so harshly over a simple "salt in the sugar jar" prank that he runs away, and he ignores Alice in bed – even when he does give in and embrace her, all she can do is cry. As painful as the man's presence is, his absence is even worse. Alice receives a phone call saying that he died after his truck collided with someone's car. The funeral used up all of Alice's savings, so she has to work, even though her only experience is some singing she did before she married. But she also gains a certain kind of freedom from her loss, and she, half out of necessity, half because she's pursuing some kind of wild dream, loads Tommy into the car and drives off to Monterey, her hometown, and a place that takes on a semi-mythic status in the story.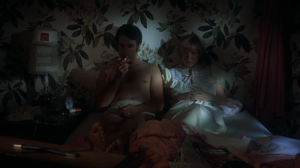 She says a tearful goodbye to Bea, her one friend, and it's a powerfully emotional scene, but the way Scorsese undercuts it shows the brilliant sense of tragicomedy he brings to the film when Tommy and Bea's son look at each other and roll their eyes. The eye for off-the-cuff details he showed in Bertha is here too, like the moment where Alice interrupts a conversation with Tommy to ask him to pull the Pringles can off the arm. Once they get out of New Mexico, she buys a nice new dress and hits the pavement, but there's no work for her, and she only gets a job when she breaks down crying in front of one bar manager and semi-unconsciously guilts him into hiring her. There, she meets a barfly played by our old friend Harvey Keitel, in a brilliant performance that switches partway through from smooth charm to violent menace.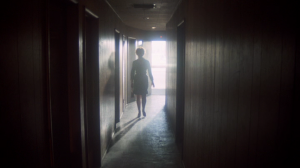 Alice only sees the first side, but that all changes when the wife he never told her about shows up in Alice's motel room. The man himself shows up not much later, literally breaking in and chasing his wife out as she crawls away like a dog. In this scene and many others, the camera isn't just a fly on the wall, but more like an actual fly, buzzing around behind the action and following wherever it leads. After destroying Alice's home, Keitel calmly sets up another date, and by way of explanation, he holds up his scorpion pendant and says, "I'm just like this. You don't mess around with it, and it ain't gonna mess around with you, you mess around with it, and it's gonna kill you!"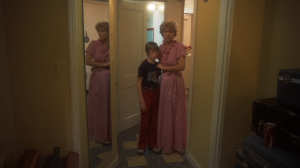 Alice knows it isn't safe to be anywhere that a man like this can find her, so she packs everything up so fast she almost forgets the money she had earned. Tragedy and comedy move even closer together when Tommy tells her an incomprehensible joke about a hunter and a gorilla (which Lutter actually told to Scorsese) that he tells over and over again trying to make his mother understand it until it brings her to tears. Alice's real love interest, played by Kris Kristofferson, won't enter the plot for a while still, but the relationship that's really at the heart of the film was always between Tommy and Alice. Alfred Lutter was a nonprofessional at the time, and in spite of that (or maybe because of it), he fills Tommy with personality, perfectly capturing that weird, goofy kid that a lot of us have known and some of us (like me) have been. And his interaction with Burstyn's Alice is appropriately complicated, too. He drives her up the wall, all the more so now that his father is gone, but she expresses it by playfully smacking him on the head. They have their own private jokes and he's picked up a lot of her unique brand of profanity. Around Tommy, Alice is really a big kid herself, which Scorsese captures most memorably in a scene where Tommy throwing water escalates into a full on water war that leaves the room soaked.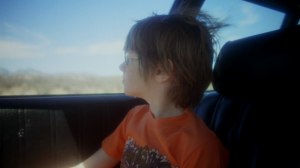 When his mother sends him off to guitar lessons, Tommy develops another relationship with Audrey (her parents call her Doris) a rebellious tomboy played by Jodie Foster. She brings as much to a small role here as she would to Iris in Taxi Driver a few years later; it's hard not to listen to her muse on how "weeeiiiirrd" things are in Tuscon without thinking of her later line, "I don't know who's weirder, you or me!" She ignores all the standards of young femininity in her performance, so much so that I actually thought she was a boy and was just yanking Tommy's chain by saying her name was Audrey for longer than I care to admit.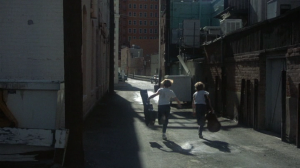 Alice, of course, also makes new friends in Tuscon, including Kristofferson as David. Like Keitel's character, he's a cowboy, but he projects a much kinder, gentler vision of masculinity. He's no poser, either: he has his own ranch where he raises horses, chickens, and pigs. Like Alice, he's a divorcee, and the two actors share great chemistry, especially in a post-coital scene where Alice acts out her childhood dance routine when she isn't doubling over laughing. And it's hard not to root for their love to work out when we see it in such a romantic setting – putting the story structure of Taxi Driver to one side, this might be the closest thing to a western Scorsese ever made. The landscapes of David's ranch would be enough to make John Ford drool.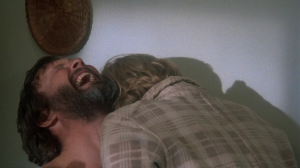 When she's not with David, Alice is working at a greasy spoon diner, with Dianne Ladd turning in a great performance as Flo. In Alice, even a tertiary relationship like this gets time to develop: on Alice's first day, Flo loudly objectifies her for the benefit of all the customers, and she throws a hissy fit when Alice suggests that wasn't entirely appropriate. But they bond over her colorful sense of cursing ("She went to shit and the hogs ate her!") and by the end, they're sharing in full-on sisterhood. Scorsese builds a couple of memorable setpieces around their conversations, one of them sunbathing in an arid parking lot, and another of Alice having a good, big cry in a bright blue bathroom that calls to mind the settings in later films like King of Comedy and Bringing Out the Dead. Their girl-talk is every bit as naturalistic and well-observed as the guy-talk in Mean Streets, and yet completely different. The qualities of the dialogue in this movie are completely different, feminized and regionalized, but the high quality of it remains the same.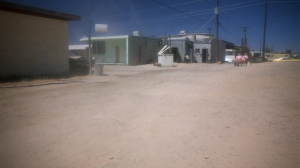 Yes, somehow America's great macho director achieved his full potential in a wildly feminine, feminist movie. The characters weren't done yet: they would reappear in a diner-set sitcom called Alice, which gave me some of the same cognitive dissonance as finding out that Taxi was based on Taxi Driver. Scorsese wasn't done either. Four features into his career, he was already prepared to make one of the greatest films of all time. And that's exactly what he did. Up next: Taxi Driver