Every movie news site (even the dearly-departed mothership), when it covers a upcoming movie, tends to focus on "Who will be in the movie?" or "Where were the stars spotted?" or something like that, but not the most important question of all; "Who's shooting the damn movie?". As always, I must be the one to answer that question, with this handy guide of what our brightest and most talented cinematographers are shooting or will shoot. 
Eigil Bryld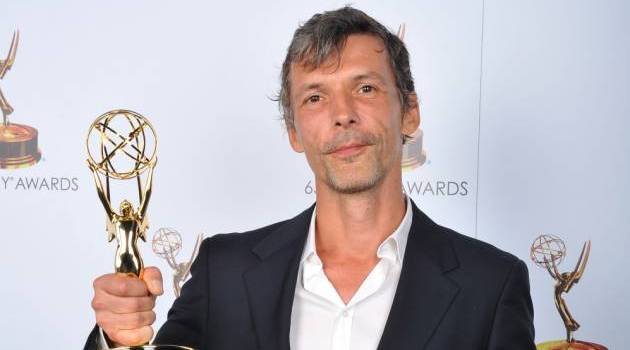 I started covering Bryld (whose work on Crisis in Six Scenes impressed me very much) in the last entry, where he had two movies finished and awaiting release; Tulip Fever and The Wizard of Lies. Now he's onto a new project, and oh boy, it's a good one. It's Ocean's Eight, the all-female Ocean's reboot directed by Gary Ross and featuring maybe the greatest cast ever assembled. Given that Peter Andrews has burned too many bridges in Hollywood due to his personal hygiene issues to return to the series, Bryld is a very solid second choice.
Caleb Deschanel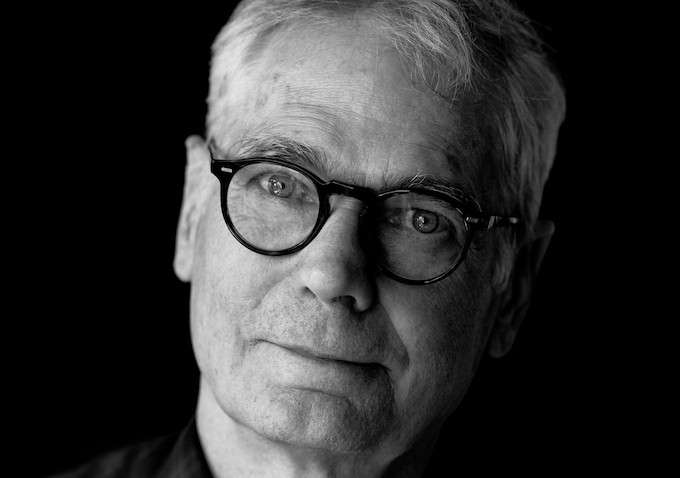 Deschanel, the DoP of The Black Stallion, The Natural, The Right Stuff, and The Passion of the Christ (not to mention father to Zooey and Emily), has been a little selective as to what projects he's chosen recently (or, as the Blank Check podcast so eloquently put it, not many films recently have been getting the D). But now he has three projects in the work, one due this year and two due next year. The former is Warren Beatty's first directorial effort in 18 years, Rules Don't Apply, featuring seemingly every actor Beatty has in his Rolodex. The latter two are Denise Di Novi's Unforgettable, starring Katherine Heigl (that's bad), Rosario Dawson (that's good!), and Cheryl Ladd (can I go home now?), and Werk Ohne Autor, the new film from The Lives of Others's Florian Henckel von Donnersmarck. Regardless of whether or not any of those films are any good, they're all getting the deep D.
Christopher Doyle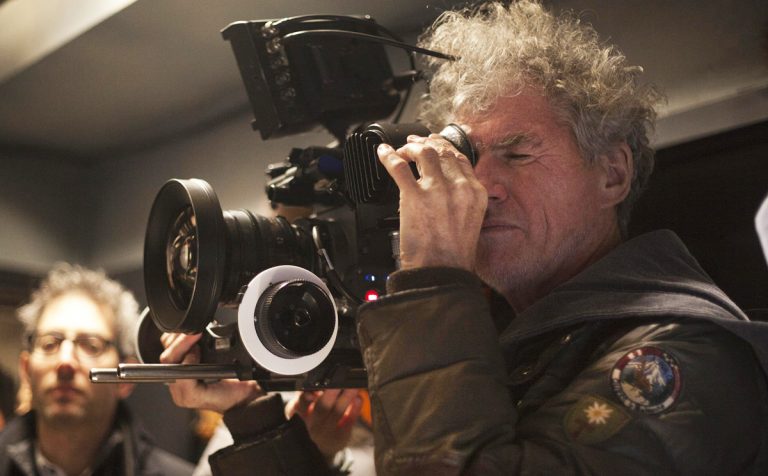 Doyle is set to be directing another film (his third feature) for release next year, and that's The White Girl, a story about "three outcasts who live in a disappearing fishing village in Hong Kong: a musician on the run from the real world, a street kid who dreams of striking it rich, and a girl who is allergic to the sun", co-directed by Jenny Suen. Meanwhile, as a cinematographer, Doyle has not done very many English-language films in the last few years, so he's practically spoiling us by starting up a collaboration with Irish video artist Mark Cousins, of The Story of Film fame. Their first film together was the personal essay I Am Belfast, and now they've worked together on Stockholm My Love, Cousins' first fiction film, an ode to Stockholm, and an apparent musical, starring Neneh Cherry. BFI has picked up the rights to it, so it should get an English-friendly Blu-Ray release like the one they gave Belfast, which is at least more than you can say about most of Doyle's recent work.
Janusz Kaminski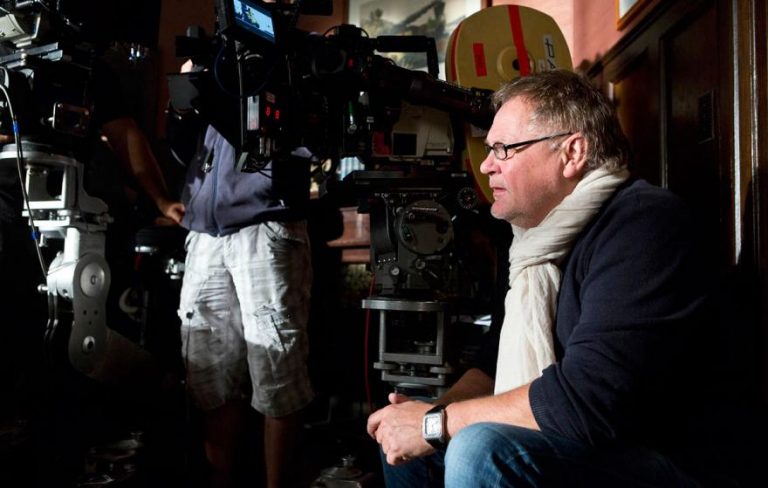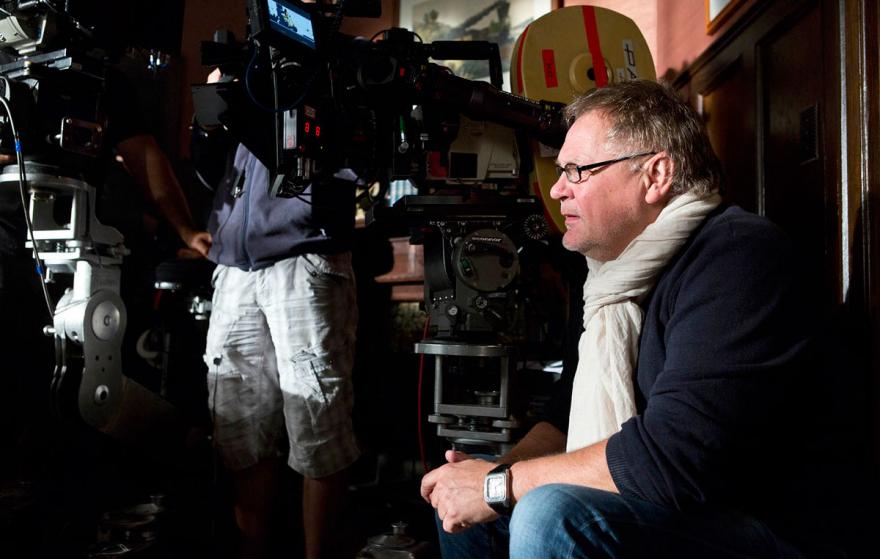 The man, the myth, the guy who really likes how solid beams of light coming through windows look. As one could expect, Kaminski has already worked on one film for Steven Spielberg this year, that being Ready Player One, and he'll soon be onto another, that being The Kidnapping of Edgardo Mortara. But perhaps most importantly, he has a directorial assignment carved out in the meantime. He plans to direct The Postcard Killings this year, a film about a rash of killings of newlywed couples throughout Europe and the New York detective (who lost his daughter to the killer) and Scandinavian journalist trying to solve the case. Dakota Fanning is attached to star (presumably as the daughter).
Ellen Kuras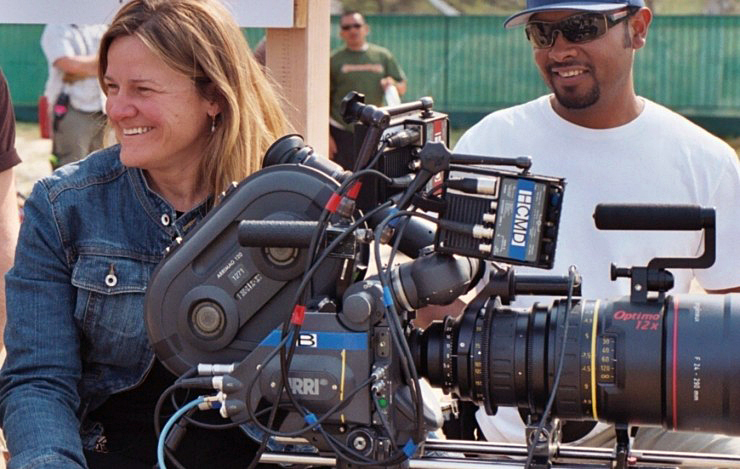 Another fantastic female DoP, Kuras has shot Eternal Sunshine of the Spotless Mind, two segments of Coffee and Cigarettes, Summer of Sam, and several music docs (including Dave Chappelle's Block Party, Neil Young: Heart of Gold, No Direction Home, and camera operating duties on Shine a Light), and I actually could've covered her earlier, as she did second-unit work on seven episodes of The Night of (which also boasted work from Robert Elswit and Frederick Elmes). So I'll have to make do with covering her next TV project, which is directing two episodes of Ozark, a drama set in Missouri's Lake of the Ozarks created by Bill Dubuque, the man behind The Judge and The Accountant. I'm going to guess that there's an autistic character in this show.
Dan Mindel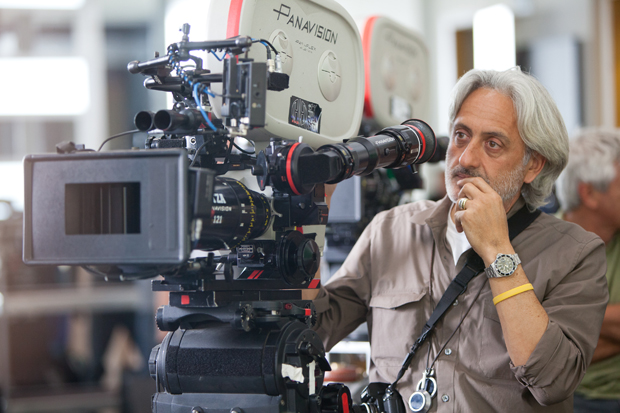 Mindel was last covered in this series for his upcoming work on the J.J. Abrams-produced sci-fi thriller God Particle (which I've since found out involves the Earth legit disappearing, so fuck yeah). For his project following that, he won't be straying far at all from his sci-fi bread and butter, as that project is Pacific Rim: Maelstrom, directed by Spartacus Guy Who Isn't Guillermo del Toro. I'm sorry, I'm still bitter.
Reed Morano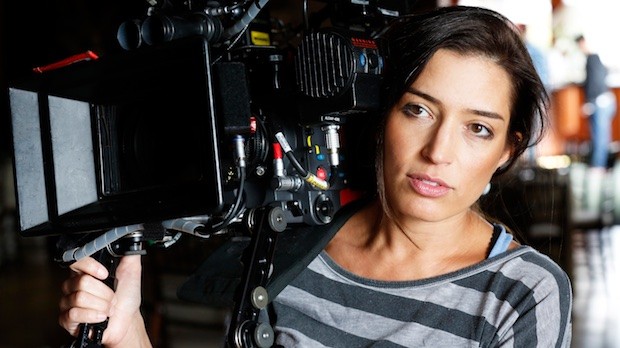 As should be ascertained by how few female DoPs have appeared in this series until very recently, finding woman cinematographers is hard enough, and finding woman cinematographers who go onto be successful directors is almost impossibly hard, but Reed Morano has managed to do just that. The DoP of The Skeleton Twins, the first season of Looking, Frozen River, Shut Up and Play the Hits, and Mark Romanek's section of Beyonce's Lemonade, Morano moved to directing with last year's Meadowland, and has since directed episodes of Halt and Catch Fire and Billions. Now she'll be directing the first three episodes of the TV adaptation of Margaret Atwood's The Handmaid's Tale, starring Elisabeth Moss, in addition to the feature film I Think We're Alone Now, starring Elle Fanning and Peter Dinklage.
Linus Sandgren
Sandgren, the DoP of Promised Land, American Hustle, Joy, the hotly-anticipated La La Land (which is the current favorite for the Best Cinematography Oscar now that Billy Lynn has flamed out), and the upcoming Billie Jean King-vs.-Bobby Riggs movie Battle of the Sexes (which reunites him with Emma Stone), wasted no time following the publication of the last entry in this series to announce his newest project, which sees him reuniting with past collaborator… Lasse Hallstrom. Yes, the two worked on The Hundred-Foot Journey together, and now they're working on Disney's The Nutcracker and the Four Realms, featuring Morgan Freeman, Helen Mirren, and Keira Knightley. Please forgive me for not jumping out of my seat for this one.
Kasper Tuxen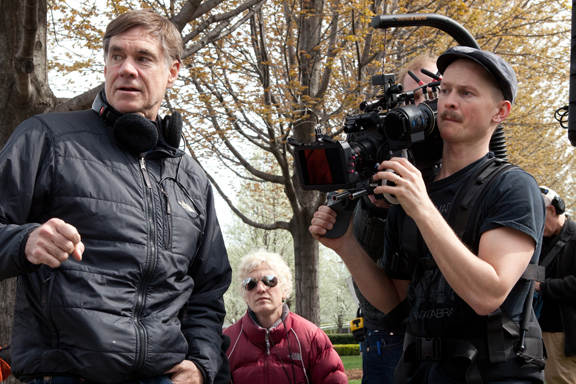 Like Sandgren, Kasper Tuxen first came to my attention for his work on a not-good Gus Van Sant movie, that being his recent disaster Sea of Trees (they've also worked together on an episode of Boss), although Tuxen broke through earlier with Mike Mills' Beginners. Now, Tuxen hopes to take America by storm for real this time with his latest film, Farhad Safinia's The Professor and the Madman, a dramatization of the creation of the Oxford English Dictionary starring Sean Penn, Mel Gibson (what a combo), and Natalie Dormer. Besides Tuxen, the most interesting thing about this movie is that John Boorman has a writer's credit on it.
Mandy Walker
I covered Walker in the last entry, and now the film of hers I previewed, Hidden Figures, has been bumped up to a Christmas Day limited release. No need to thank me in person, folks, that's just the power I have as ultimate cinematographer kingmaker. And now I'll give the coveted Narrator bump to her next project, The Mountain Between Us, a survival tale starring Kate Winslet and Idris Elba that I'm willing to bet will be near-pornographic in how much beauty is on-screen at all times.
BONUS: Emmanuel Lubezki and Rodrigo Prieto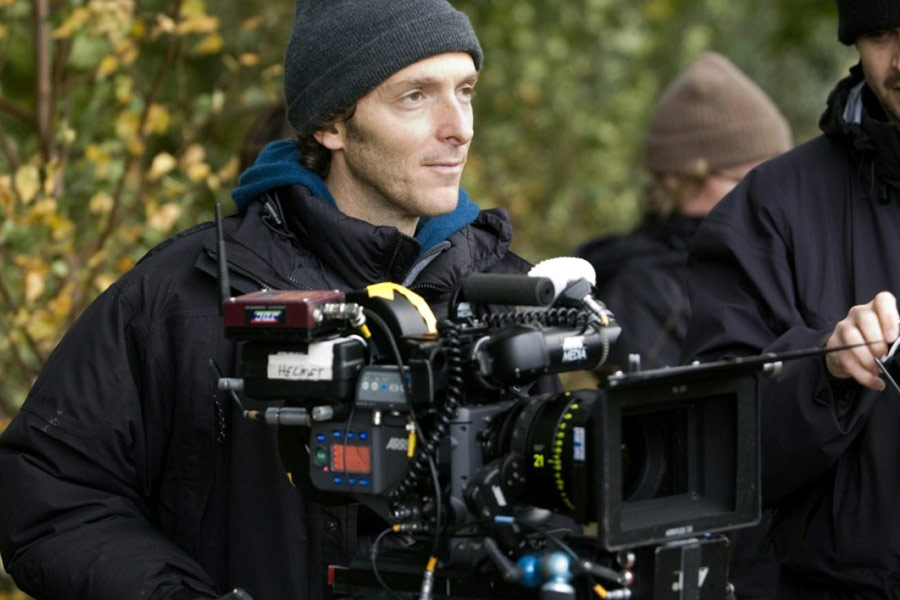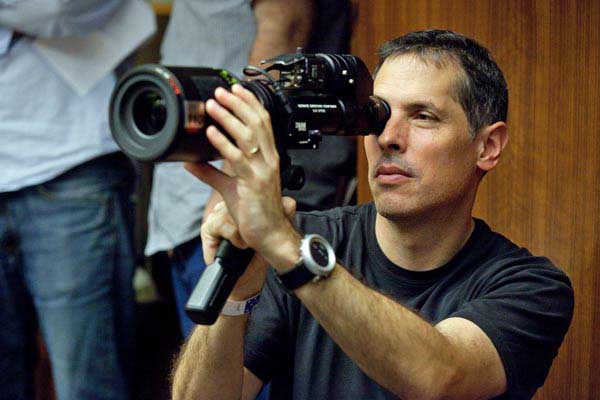 I couldn't mention a collaboration between two of our finest cinematography friends (not to be confused with #thetwofriends), even if the collaboration isn't actually, you know, a movie. Nope, they've worked together on a series of ads and spots wrangling together celebrities to tell people to get out and vote. In addition to the cinematographic talent (which also includes Matthew Lloyd, the DoP of the first season of Daredevil and two episodes of Fargo), the campaign also got Alejandro Gonzalez Inarritu (along with his Birdman cowriter Armando Bo), Joss Whedon, David O. Russell, and Thomas McCarthy to direct. All of the spots can be viewed on the YouTube channel for Vote Your Future.