Every movie news site (even the dearly-departed mothership), when it covers a upcoming movie, tends to focus on "Who will be in the movie?" or "Where were the stars spotted?" or something like that, but not the most important question of all; "Who's shooting the damn movie?". As always, I must be the one to answer that question, with this handy guide of what our brightest and most talented cinematographers are shooting or will shoot. 
Sean Bobbitt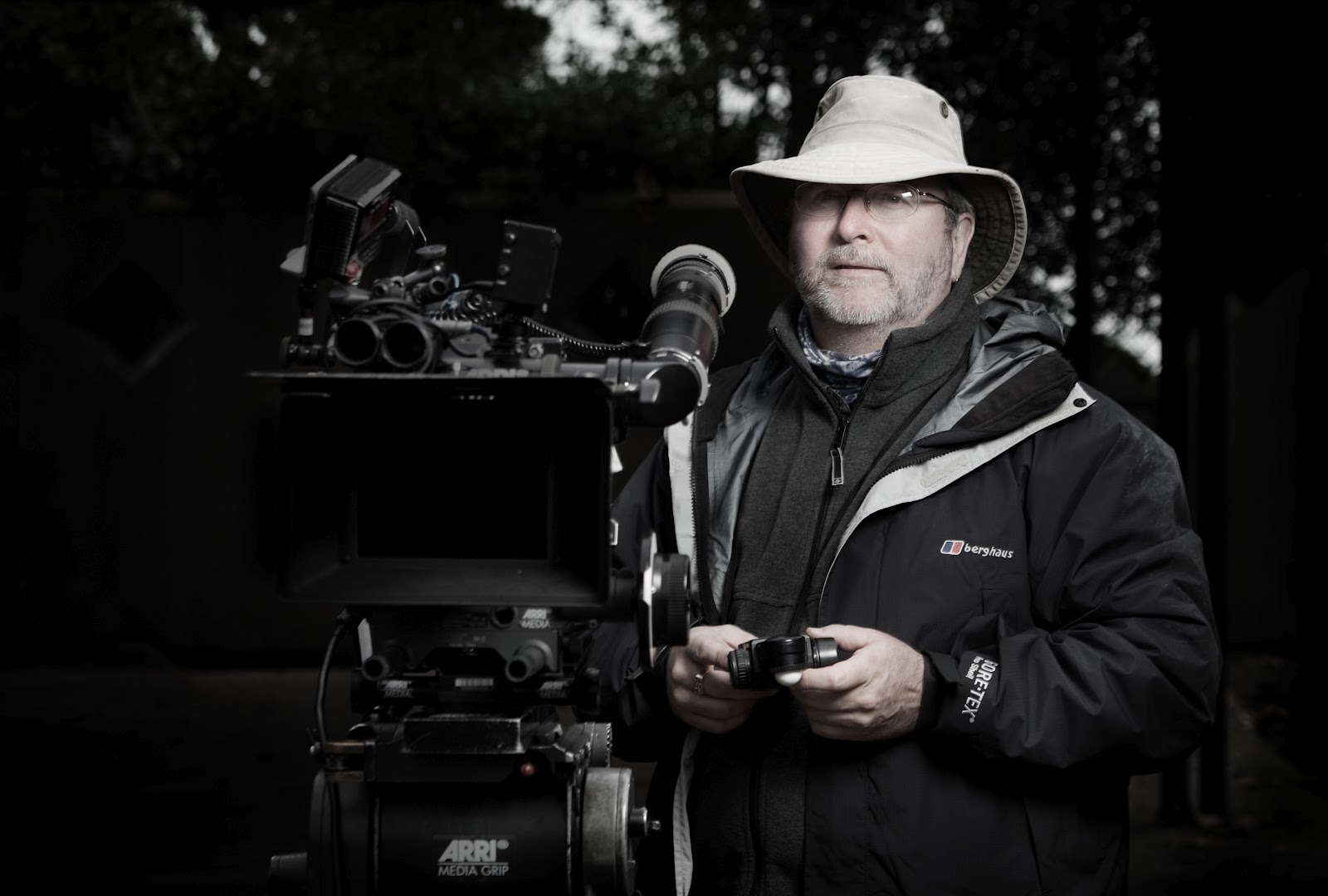 Bobbitt's work will be seen this year in David Gordon Green's Boston Marathon drama Stronger (starring Jake Gyllenhaal and Tatiana Maslany), and in the Ian McEwan adaptation On Chesil Beach (the second McEwan adaptation to star Saoirse Ronan) next year, but the next year also brings by far the most intriguing project of the three for him. He will continue his collaboration with Steve McQueen (having shot all three of his previous films) on Widows, an adaptation (written by McQueen and Gillian Flynn!) of a BBC miniseries about a group of widows of bank robbers finishing the job their husbands started. That sounds good already, but I haven't even gotten to the best part, which is its truly mind-boggling cast. It features, deep breath, Viola Davis, Liam Neeson, Michelle Rodriguez, Elizabeth Debecki, Daniel Kaluuya, Andre Holland, Garrett Dillahunt, Jacki Weaver, Lukas Haas, Robert Duvall, and Colin Farrell.
Chung Chung-hoon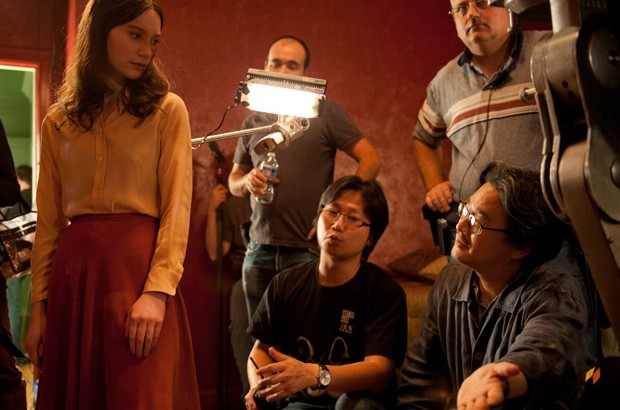 Chung has been a favorite of cinephiles for a while due to his work with Park Chan-wook, but recently he's begun to experience a new wave of (very relative) popularity due to his work on The Handmaiden. It helps that his next film is the much-hyped (half-)adaptation of Stephen King's It, which should raise his profile a great deal. After that, he will work with Drew Pearce, cowriter of Iron Man 3 and Mission: Impossible – Rogue Nation, on his debut as a feature director, Hotel Artemis. The plot is being kept under wraps (all we know is that it's a "futuristic thriller), but we do know that it features a kind of insane cast that includes Jodie Foster, Jenny Slate, Charlie Day, Sterling K. Brown, Dave Bautista, and Jeff Goldblum.
Benoît Debie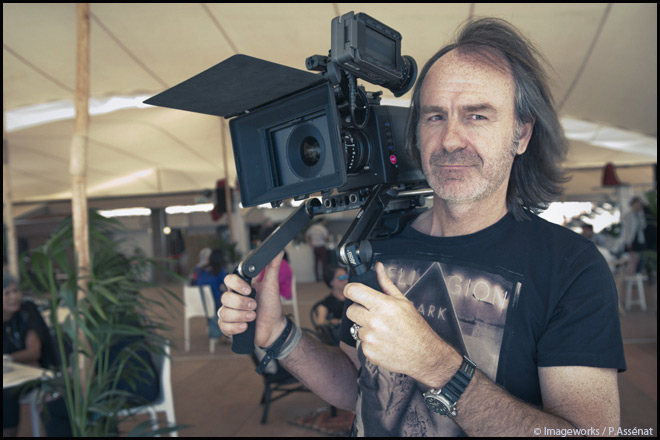 Debie, seemingly spending most of his time waiting for Harmony Korine to call, only has Wim Wenders's Submergence (starring James McAvoy and Alicia Vikander) in the can and coming out this year, but thankfully he soon begins production on a new and very exciting production. It is Jacques Audiard's English-language debut, The Sisters Brothers, starring Joaquin Phoenix and John C. Reilly as the titular brothers, Jake Gyllenhaal as a prospector they're hired to kill, and Riz Ahmed as, uh, someone else I guess.
Peter Deming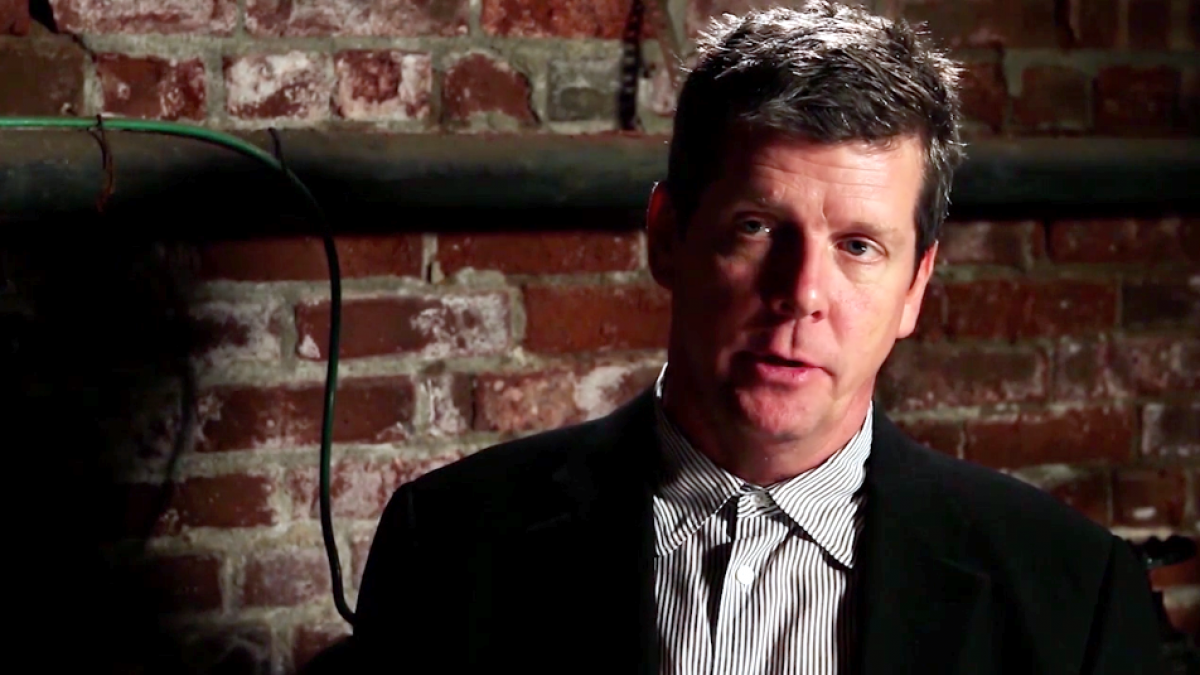 Deming (whose work runs the gamut from Evil Dead 2 to Mulholland Drive) is having a big moment right now, as he is the sole DoP on all 18 episodes of Twin Peaks: The Return (it's certainly not because of his work on Now You See Me 2). It looks like he'll continue that moment at least into next year, as he'll be shooting Josh Boone's X-Men: The New Mutants, featuring Anya Taylor-Joy and Maisie Williams.
Anthony Dod Mantle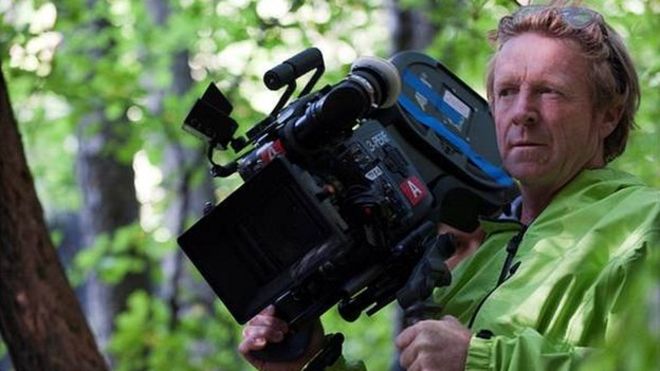 Dod Mantle has had many of his recent projects come and go without much fanfare (some with better reviews than others), including Snowden, Our Kind of Traitor, In the Heart of the Sea, and T2: Trainspotting. His other project this year may do the same, as it's Angelina Jolie's Netflix film about the atrocities of the Khmer Rouge, First They Killed My Father: A Daughter of Cambodia Remembers. Certainly, it's a very worthy story to tell, and it will probably look great, but hoo boy am I not willing to trust Jolie with even tangentially war-related stories. Thankfully, Dod Mantle will chase that experience down with a return to the director who gave him his breakthrough, Thomas Vinterberg. Together, they jump-started the Dogme 95 movement with The Celebration, then took a hard left turn into the batshittery of It's All About Love, and now, after a decade apart (with Vinterberg having moved onto Charlotte Bruus Christensen as his go-to DoP), they are working together once again on Kursk, a drama about the titular sunken Russian submarine. As if that wasn't enough, the film stars Lea Seydoux, Colin Firth, Matthias Schoenaerts, Max von Sydow, and Toni Erdmann's Peter Simonischek.
Eric Gautier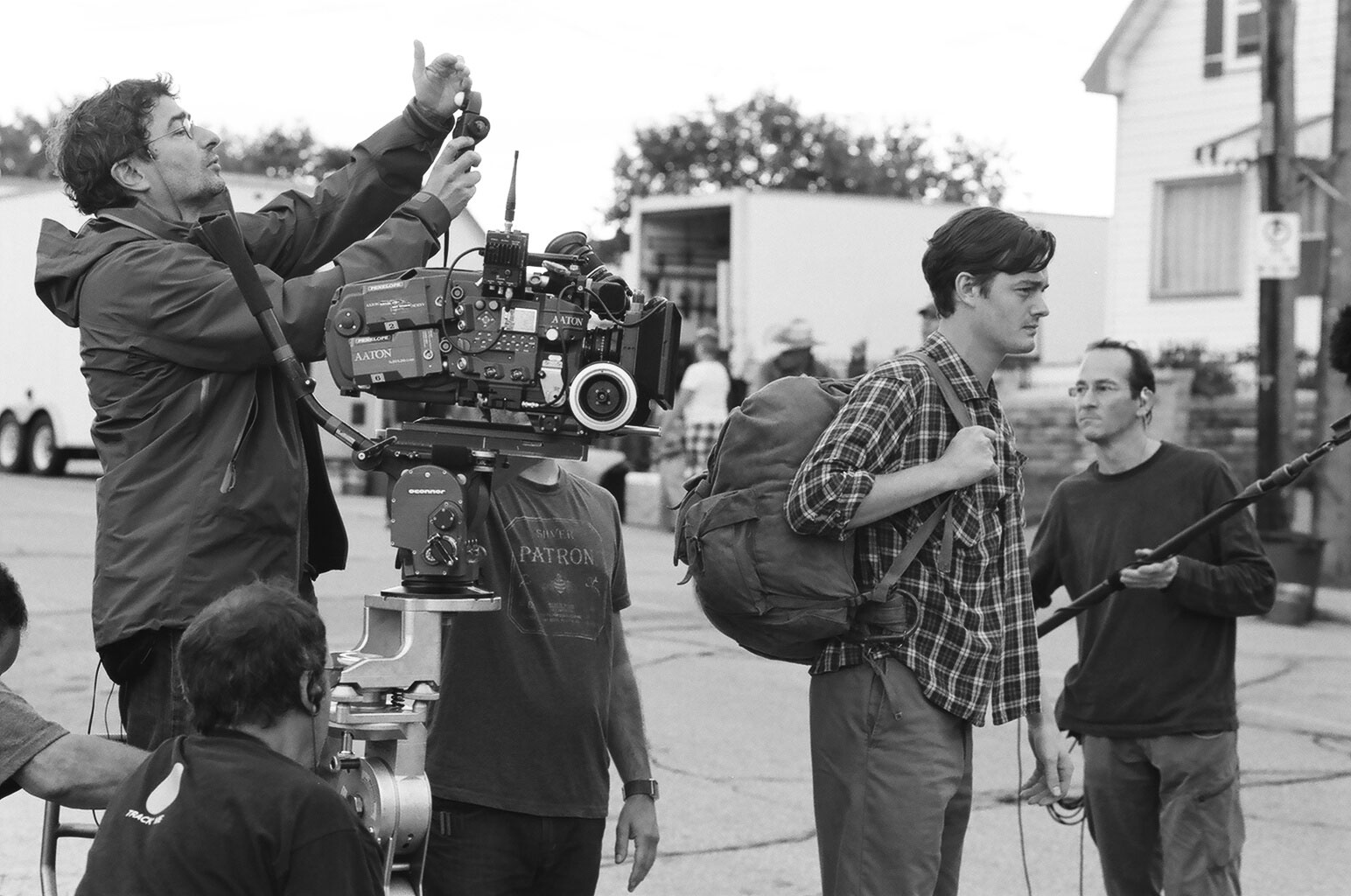 Gautier, perhaps burned by the back-to-back disasters of Grace of Monaco and Aloha, has retreated a bit from English-language cinema recently, only working on James Marsh and Scott Z. Burns's The Mercy (a quite intriguing movie starring Colin Firth as amateur sailor Donald Crowhurst, whose attempt to compete in the Golden Globe yacht race ended in disaster) as far as that goes. His other two films on the horizon are the Belgian drama Drôle de père, about which I know literally nothing, and L'apparition, about a journalist reporting on a potential miracle in a French village.
Rob Hardy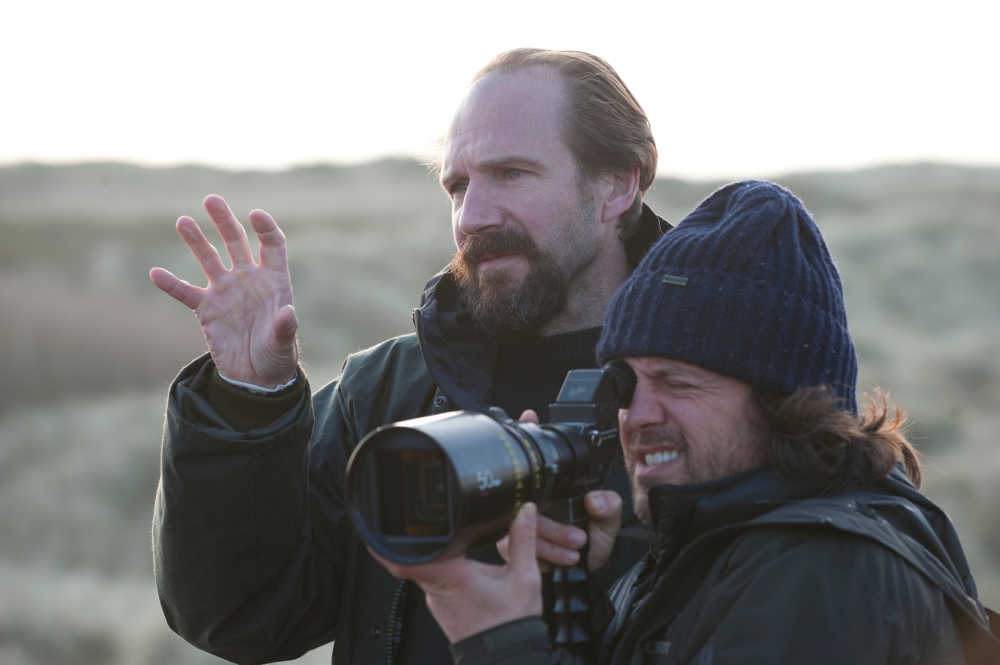 Hardy has been working pretty steadily as a DoP in Britain for about a decade, but he only really came to American attention two years ago, with his work on Alex Garland's Ex Machina. He'll reunite with Garland on the much-anticipated Annihilation, and will also work with unknown Swedish director Lisa Langseth on Euphoria, a drama starring Alicia Vikander, Charlotte Rampling, Eva Green, and Charles Dance. But the big news comes about him making his American debut with a very high-profile project indeed. He will be replacing another Rob (Robert Elswit) as the DoP of Mission: Impossible 6, which will be directed by the series' first returning director, Christopher McQuarrie.
Janusz Kaminski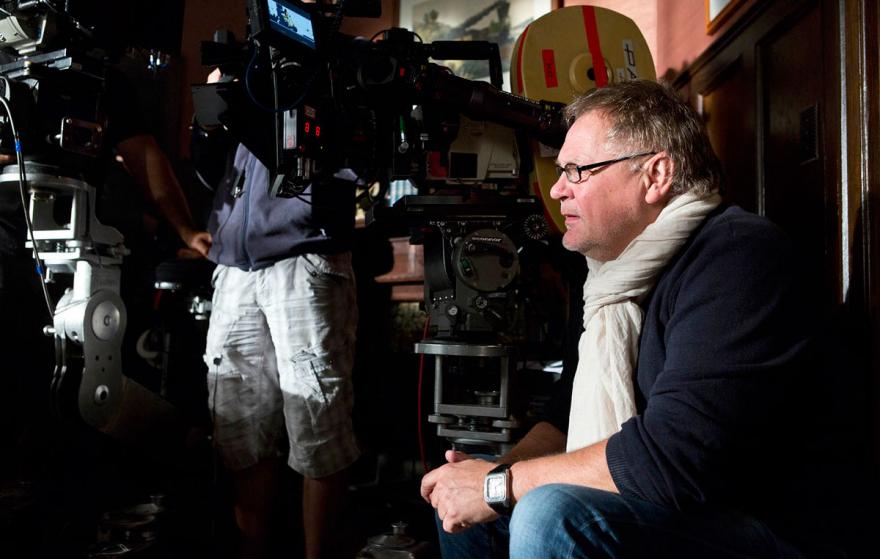 The best part of any Steven Spielberg movie (aside from the great performances, bravura filmmaking, and effortless display of control over the cinematic medium) is Kaminski's pools of light, and he'll almost certainly be bringing those to Spielberg's guaranteed next two films, Ready Player One (currently in a long post-production and set for a March 2018 release) and an untitled Pentagon Papers movie (starring Tom Hanks as Ben Bradlee and Meryl Streep as Kay Graham), which is getting put in turnaround that's astonishingly fast even for Spielberg (it was first reported on in March, has started shooting in May, and will be ready by December). And I can assume he'll do the same for the delayed The Kidnapping of Edgardo Mortara (which boasts a script by the always-great Tony Kushner and Spielberg's boy-toy Mark Rylance as Pope Pius IX) and Indiana Jones 5. And he'll somehow also find time to direct the James Patterson adaptation The Postcard Killings, starring Patrick Dempsey and Britt Robertson.
Darius Khondji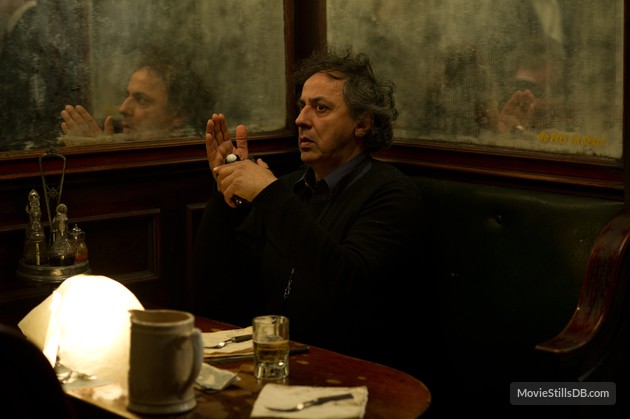 Khondji's one-two punch this year of The Lost City of Z and Okja is drawing a lot of attention to him, but his next project looks to be a very interesting left turn. He is set to shoot a new musical adaptation of Carmen, directed by ballet dancer and Natalie Portman husband Benjamin Millepied (he choreographed Black Swan) with a score by Moonlight's Nicholas Britell. It's set to start shooting in January 2018, which mercifully leaves plenty of time for Khondji to potentially reunite with James Gray on his upcoming sci-fi thriller Ad Astra (starring Brad Pitt). I swear I won't write any rambling news pieces about that. Maybe.
James Laxton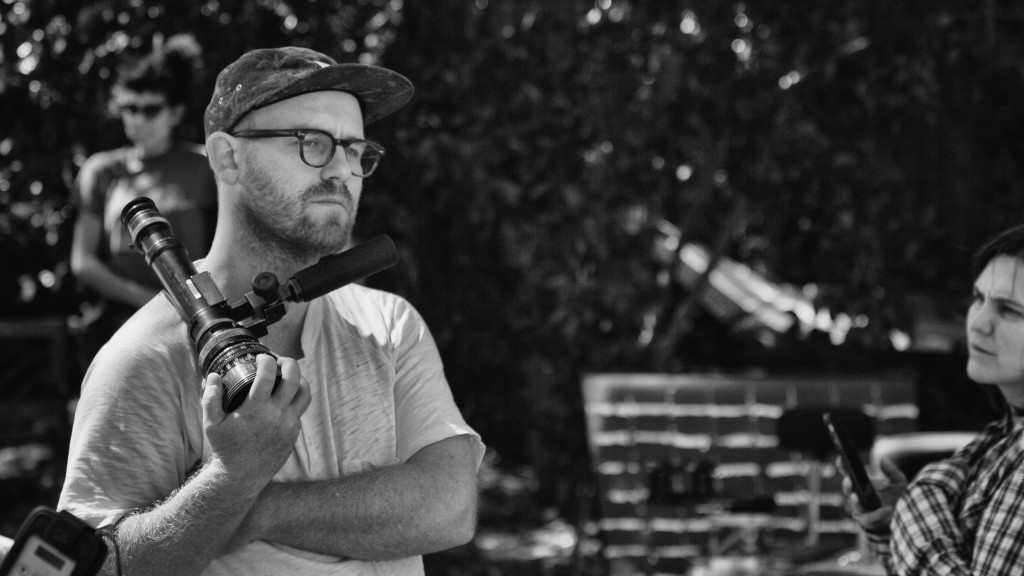 Laxton was one of the many breakouts of Barry Jenkins' Moonlight, with his stunningly colorful cinematography earning praise and an Oscar nomination (neither of which were provided to his other 2016 project, Yoga Hosers). His first upcoming project (which he worked on with It Follows and Split DoP Mike Gioulakis) is the true-story romantic drama Anything, starring Matt Bomer as transgender woman Freda Von Rhenburg, which we should try to forget about. But much more promising-sounding is his other project, the first episode of Alan Ball's new TV series, Here, Now, which stars Holly Hunter.
Matthew Libatique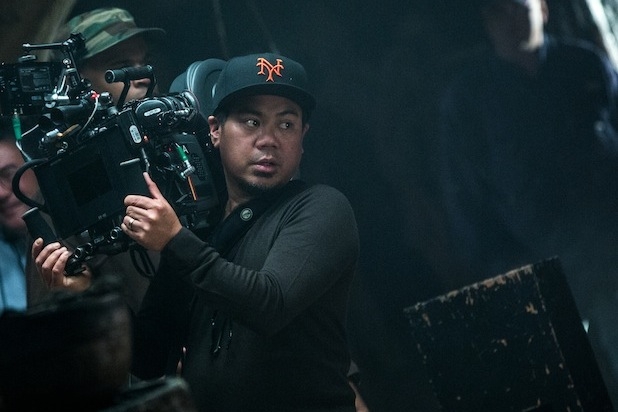 Libatique has not had a great year thus far, having been the DoP on the much-reviled The Circle, but at least he looks to make up for it by reuniting with his long-time buddy and collaborator Darren Aronofsky on his wonderfully-named next film, mother!. And after that, he has another big, promising (well, promising relative to The Circle) film on the horizon, that being the newest version of A Star is Born, which will be the directorial debut of Bradley Cooper, who stars in it alongside Lady Gaga, Andrew Dice Clay, Dave Chappelle, and Sam Elliott.
Seamus McGarvey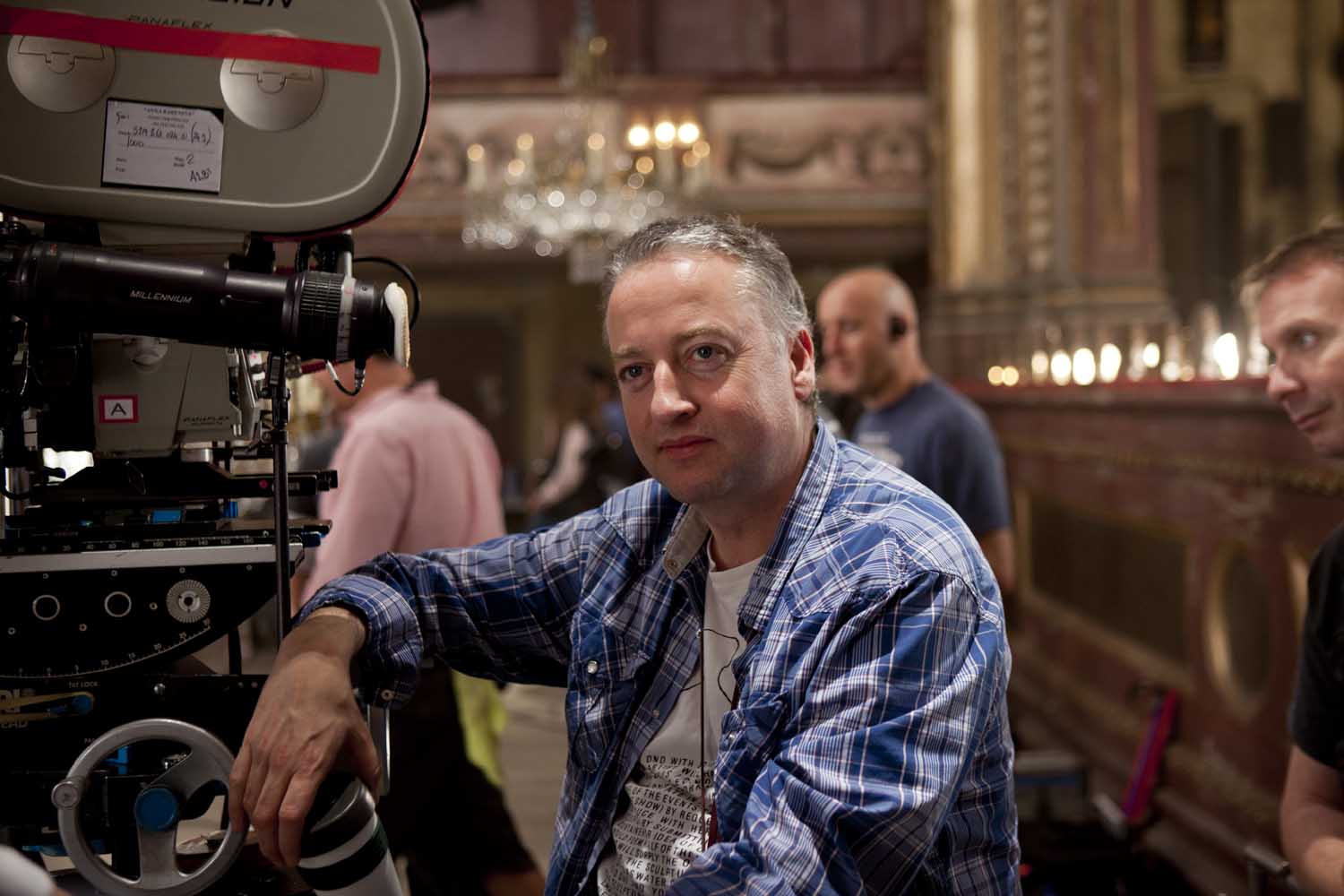 This fucking guy again! McGarvey has now appeared in this series eight times, with projects ranging from the forgettable (The Accountant, Life) to the divisive (Nocturnal Animals) to the absurdly misbegotten (Pan). His next project is The Greatest Showman, which if nothing else, is quite the unusual prospect; a musical (with music and lyrics by La La Land's Pasek & Paul) about the life of P.T. Barnum, starring Jackman as Barnum, Michelle Williams as his wife, and Zac Efron and Rebecca Ferguson as, I dunno, elephants. His project after that, meanwhile, is a good deal more traditional and expected of the man who shot Atonement. It's Mary Queen of Scots, the story of Mary's attempts to over Queen Elizabeth, with Saoirse Ronan as Mary and Margot Robbie as Elizabeth. It's written by House of Cards's Beau Willimon, and is directed by theater director Josie Rourke (both this and Showman are directed by first-time feature film directors).
Reed Morano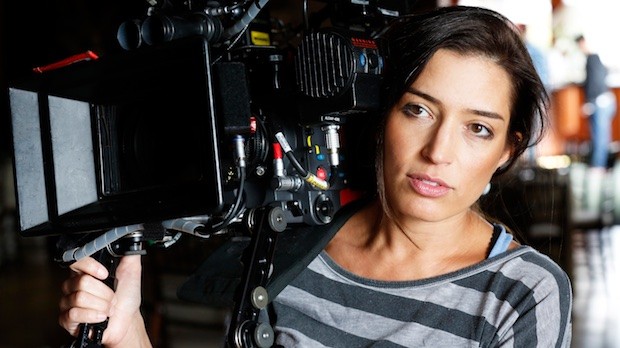 Morano (DoP of Frozen River, Shut Up and Play the Hits, and the first season of HBO's Looking) has won much acclaim for her directorial work on Hulu's The Handmaid's Tale, and she's following that up with not one but two more directorial efforts (her first film was Meadowland back in 2014). The first is I Think We're Alone Now, a post-apocalyptic drama starring Peter Dinklage and Elle Fanning, and the second is an as-of-yet untitled project, starring Jeff Bridges as a seriously ill violinist returning to his ex-wife, played by Diane Lane.
Guillermo Navarro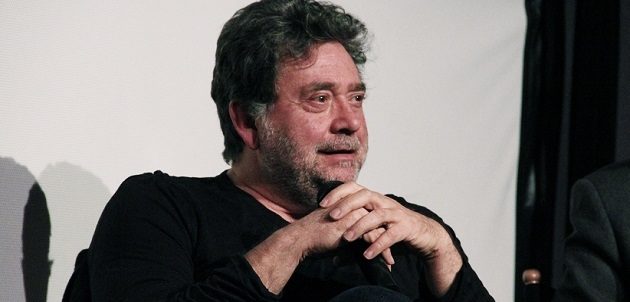 Navarro is devoted entirely to TV at this point, with his biggest upcoming project being the pilot of Star Trek: Discovery (which is also his first time as a DoP on a TV show and not a director since Bryan Fuller's Munsters reboot pilot). But at least he'll be doing something vaguely film-like within those confines, as his next project as a director is the Lifetime original movie (hey, come back) Cocaine Godmother, starring Catherine Zeta-Jones as real-life drug runner Griselda Blanco.
Wally Pfister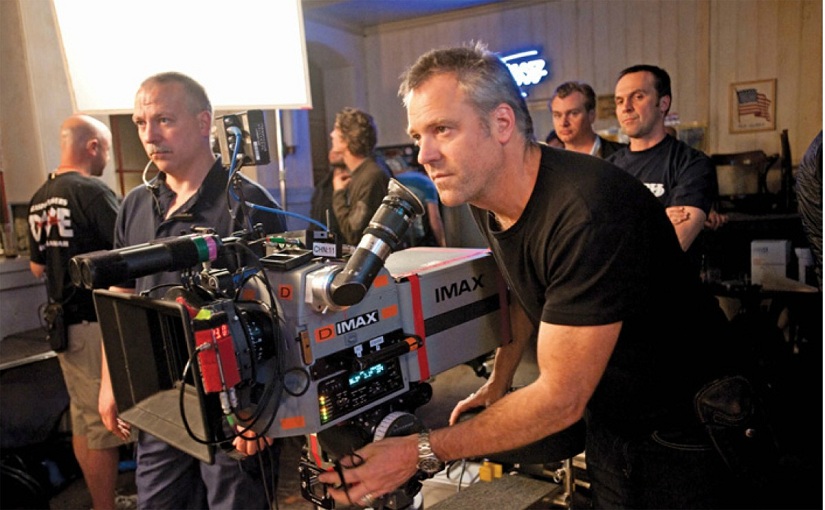 Ever since Nolan dumped him for someone younger and more Dutch-Norwegian, Pfister has drowned his sorrows by directing, first the disastrous tech thriller Transcendence and now many episodes of streaming TV, including three episodes of the Netflix series Flaked (which lives while Sense8 dies, because nothing makes sense anymore) and the pilot of the new version of The Tick, with Peter Serafinowicz as the big blue guy himself and the ever-wonderful Griffin Newman as Arthur. Now that The Tick has been picked up for a full season by Amazon, Pfister has directed the second episode of it as well. He's still never been on a Lloyd team, though.
Dick Pope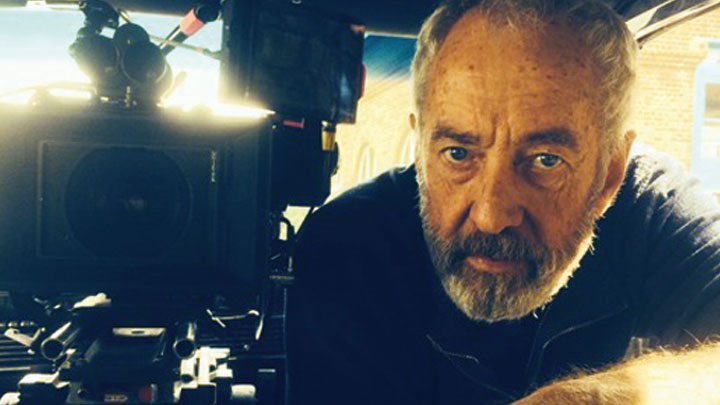 The man who would be Dick Poop (it's still funny) hasn't shot a film since the instantly-forgotten Tom Hardy-as-the-Krays movie Legend two years ago, but thankfully his longtime buddy Mike Leigh has managed to get him out of the house. Pope is shooting Leigh's latest film, Peterloo, about the 1819 Peterloo Massacre, in which the British army killed 15 protesters at a peaceful rally for parliamentary representation.
Rodrigo Prieto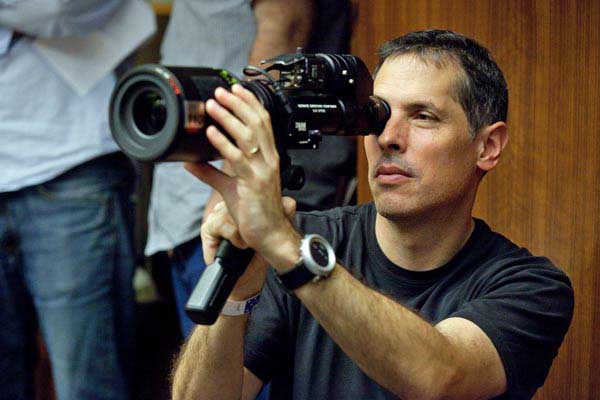 Prieto got a well-deserved Oscar nomination this year for his gorgeous work on Martin Scorsese's Silence, and it seems like their third feature together (after that and The Wolf of Wall Street, plus the Vinyl pilot), the looooooong-promised The Irishman, will finally be coming to fruition as a Netflix production. Production is set to begin in August for a 2019 release date, and it's set to star Robert De Niro, Al Pacino, Joe Pesci, Bobby Cannavale, and Harvey Keitel (and presumably other people who haven't led a Scorsese project yet). As if that wasn't exciting enough, Prieto is also set to make his feature directorial debut with the revenge thriller Bastard, which looks to start filming in early 2018.
Robbie Ryan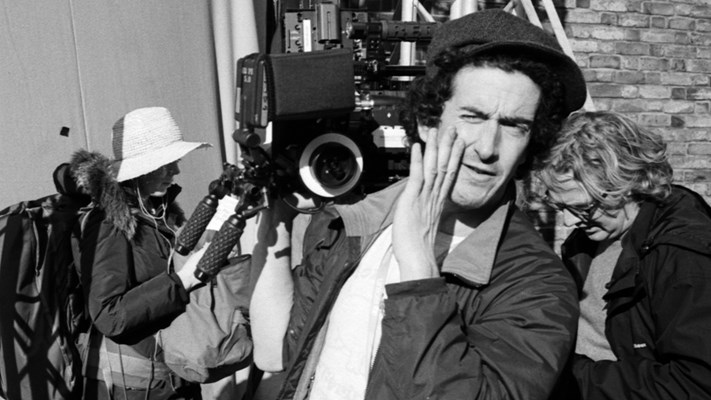 Ryan has been quickly breaking out as a DoP this decade, working with Ken Loach, Sally Potter, and Stephen Frears and winning particular acclaim for his work on Slow West and American Honey. His next two films are both for big-time non-British directors, and could expand Ryan's career even further. The first is Noah Baumbach's The Meyerowitz Stories (New and Selected) (shot on 16mm), which debuted at Cannes to good notices and will premiere on Netflix later this year. And the second is Cannes-adjacent, as it's Yorgos Lanthimos' next next film (after the Cannes screenplay award-winning The Killing of a Sacred Deer), The Favourite, starring Emma Stone and Rachel Weisz as powerful advisers to Queen Anne (Olivia Colman).