When the late, great website The Dissolve ended operations, it's commenting community had The Solute to call home, but the staff and writers of The Dissolve have been scattered to the winds of the Internet. With Dissolve On, we collect some of the essential film writing being done by these essential film writers. Because there's always a Dissolver writing something notable about the movies (and occasionally other stuff) somewhere on the Internet.  
These folks are talented and prolific, so please share the pieces we missed in the comments!
Scott Tobias on the premiere of Fargo – Season 2 (which he'll be recapping this season) for NYTimes ArtsBeat:
"What is "Fargo"?  That's a question worth asking up front, as we enter the second season of the unlikely TV series inspired by the great 1995 comic noir by Joel and Ethan Coen. The simple answer is this: "Fargo" the TV show, created by Noah Hawley, does not share any characters with the Coens's film, but it does take place in same wood-paneled, snow-blanketed universe. (Oh ya? You betcha!) As Mr. Hawley puts it: "I always had this image in my head of some old, leather-bound book with hand-drawn illustrations that was published in the '50s. It's like 'The History of True Crime in the Midwest.' The movie was a chapter from it, and our first year was a chapter from it."
In terms of the overall timeline, the second season of "Fargo" is earlier in the book than the movie (which would be in the middle) and the first season (which would be toward the end). The only connective tissue on the show is the Solverson family: In the first season, detective Molly Solverson (Allison Tolman) received counsel from her father, Lou (Keith Carradine), who referenced a terrible case he worked when he was a cop. That case is Season 2, the year is 1979-1980, Lou is now played by Patrick Wilson, and Molly is an adorable, inquisitive daddy's girl."
.
Scott Tobias on Guy Maddin's The Forbidden Room for The Village Voice:
"Through the ornate fonts, tints, intertitles, scores, acting techniques, and camera tricks that have made his "directed by" credit the ultimate redundancy, Guy Maddin demonstrates in The Forbidden Room that he has forgotten more about silent movies and early talkies than almost anyone else will ever know. And it's the forgetting part that's key: His best work seems to arise from a state of half-consciousness, like the waking dreams of a cinephile who's nodded off in front of some odd obscurity and continued the narrative in an addled brain. It's not quite right to think of Maddin as a pastiche artist; he's more like an alchemist, running century-old influences through a processing bath of lust, terror, psychodrama, and delightfully eccentric jokes.
The Forbidden Room isn't the best film Maddin has ever made — I prefer the headlong rush of Cowards Bend the Knee or the distilled melodrama of his six-minute short "The Heart of the World" — but it's without question his MOST film."
Keith Phipps dual-review on Guy Maddin's The Forbidden Room and Takashi Miike's Yakuza Apocalypse for Uproxx:
"Some directors can hide in whatever movie they're making, serving the material without putting much of a personal stamp on it. Others, well, can't, and don't even try. Two such directors have movies opening today, and both offer their directors' signature touches in abundance — and, in moments, in overabundance. But if Guy Maddin's The Forbidden Room and Takashi Miike's Yakuza Apocalypse at times offer an excess of their creators' particular visions, both also prove that it's better to give too much than too little. It's hard to leave either movie without thinking you've seen something no one else could make.
…[The Forbidden Room is] Maddin's Mellon Collie and the Infinite Sadness, a double album that throws everything into the mix and turns up the volume…
…Anyone at all intrigued by [Yakuza Apocalypse's] thumbnail description should probably stop reading and go watch the movie now."
Keith Phipps on New Home Video releases for Uproxx:
"Pick of the Week: Aladdin (Disney):   By the time Aladdin arrived in theaters in November, 1992, Disney's comeback was old news. After The Little Mermaid and Beauty and the Beast, the first features in a long time that almost everyone agreed could stand next to films of the studio's golden age, Disney Animation was on top again. That doesn't mean everything was going well behind the scenes or that some at Disney had started to feel the need to play it safe to keep the momentum going. Despite a reunion of the team behind The Little Mermaid — co-directors John Musker and Ron Clements and the songwriting duo of Alan Menken and Howard Ashman — the film became the subject of late-in-the-game, studio-mandated rewrites. It also suffered a tremendous loss when Ashman died from AIDS-related complications mid-production and the final film doesn't reflect the one he set out to make. It says everything that Disney, in the name of getting it right, would sacrifice "Proud of Your Boy," a Menken/Ashman song included on this new Blu-ray edition of the film (and on previous home-video editions), that no one involved in the film can talk about without tearing up. (The song, a heartbreaker, eventually made it into the Broadway version.)   
Still, it's tough to argue with the results…."
Noel Murray on "The 50 Best Music Documentaries of All Time" for Vulture:
"The past few years have been something of a golden age for music documentaries, with the Oscar-winning success of Searching for Sugar Man and 20 Feet From Stardom opening up the field for films about less obvious stars. Lately there have been a flood of movies about cult bands, forgotten local acts, and background players — and even a few docs, like Amy and Kurt Cobain: Montage of Heck, that have found new ways to approach some of the most popular musicians of the past half-century. Netflix has done so well with music-themed films that it commissioned its own, What Happened, Miss Simone?; and thanks in part to art-house patrons, Blu-ray buyers, and premium-cable subscribers, the market for movies about musicians has become lucrative enough that even long-shelved projects like The Wrecking Crew and the arty Leon Russell sketch A Poem Is a Naked Person have seen the light of day. It's a marvelous time to be a music buff.
The list of 50 documentaries below features old classics, new favorites, and a few films that deserve a wider audience. It touches on pop, hip-hop, rock, punk, R&B, jazz, country, and folk; collectively, it tells a story of art forms, cultures, and business models in transition. Most important, these documentaries (and exceptional concert films, in case you were wondering) contain performances that are as essential to understanding these artists as any of their records."
Noel Murray on the great Allen Toussaint's album Southern Nights for AV Club:
"The story Toussaint wanted to share [in the song "Southern Nights"] was of sitting on the porch as a child with his extended family in Louisiana, singing and chatting as the sun went down. The song was meant to be impressionistic—like pieces of the day that the senses register more in the memory than they do in the moment.
That was Toussaint's style, generally. He hovered in the background of the New Orleans music industry for decades: a pleasant bit of shading to the picture, but not one to stand out. He started working as a professional musician in 1958, but in his 50-plus years in the business, he hasn't recorded that much as a solo act. Instead he's been an all-star utility player: writing songs, producing, arranging charts, and playing piano for anyone who asked for his help. Beyond "Southern Nights," Toussaint's best-known songs are "Working In The Coal Mine," "Fortune Teller," and "A Certain Girl"—all catchy numbers that don't really sound "written." They have an ease about them, as natural as a neighborly chat."
Genevieve Koski on Moana and Disney Princess voice actresses for Vox:
"But while [14-year-old newcomer Auli'i] Cravalho's casting [as the titular Moana] is surely a life-changing event for her, it's also somewhat extraordinary in the grand scheme of Disney princess casting. It's rare for a complete unknown to be crowned a Disney princess these days; the last three official princesses to be added to the lineup — The Princess and the Frog's Tiana, Tangled's Rapunzel, and Brave's Merida — were all voiced by established actresses: Anika Noni Rose, Mandy Moore, and Kelly Macdonald, respectively. (Frozen's Anna, voiced by Kristen Bell, has not officially joined the Disney princess lineup yet — she's apparently still one of the "Disney princesses in waiting," whatever that means.)
Moana will also be the first Disney princess of Pacific Islander descent. Cravalho, a Hawaii native, reflects that. She'll be just the fourth actress of color to voice a Disney princess, the first since Rose played Tiana in 2009's The Princess and the Frog."
Genevieve Koski on the trailer for the Coen Brothers' Hail, Ceasar! (wherein she makes a bunch of gifs!) for Vox:
"For months, fans of Oscar-winning filmmakers Joel and Ethan Coen — so, really, fans of movies in general — have been wondering, with great anticipation, just what the pair's upcoming Hail, Caesar! is all about. It's been teased as a musical comedy, but not really, a period piece about "religion and faith" but also the movie business.
Various combinations of those qualities could apply to any Coen brothers film. The pair is known for black comedies that push the edge of what can be considered "comedy," while still delivering laugh-out-loud moments. The Coens frequently dip into period pieces, and "religion and faith" are common themes throughout their filmography. Their breakout hit, Barton Fink, is set in the same 1940s Hollywood milieu as Hail, Caesar, and their last film, Inside Llewyn Davis, could also fit the description of "a musical comedy, but not really."
Nathan Rabin on Lexi Alexander's Punisher: War Zone for Rotten Tomatoes:
"As an icon, the Punisher is defined by his eagerness to go too far, to routinely transgress the perpetually blurry boundaries separating good and evil for the sake of both vengeance and justice. So in order for a film adaptation to be true to the character, it similarly needs to make a virtue of going too far. For Punisher: War Zone, that means allowing the Punisher to rack up a body count that approaches the population of a small island nation and to amass that body count in the bloodiest, most graphic manner imaginable. Frank Castle is an artist who paints in gushing spurts of blood and exploding skulls, a mad scientist — complete with a shadowy, nightmarish lair — whose science, as it were, is mass bloodshed.
As a result, this is a Marvel movie unlike any other, if only because it isn't just a distinctly unfamily-friendly R — it's a hard R, the kind that could easily veer into NC-17 territory with a few more exploding skulls or a little more messy viscera flying in every direction. That R rating goes a long way towards explaining why Punisher: War Zone is, if not the single least commercially successful Marvel film of all time, then at least one of them."
Nathan Rabin on Rob Zombie and Insane Clown Posse for GQ:
"There is a wonderful line in the musical Passing Strange about the protagonist's life being determined by a series of choices he made as a stoned teenager. I think about it sometimes when I think about both Insane Clown Posse and Rob Zombie—grown men and savvy businessmen whose aesthetics are defined by the scary-silly personas they developed as kids. These are men in their forties and, in Zombie's case, early fifties, who are locked into being publicly known as "Shaggy 2 Dope,""Violent J," and "Rob Zombie" for life. Zombie's successful reinvention as a filmmaker afforded him an opportunity to shuck off a silly stage pseudonym and direct under his own name, but he instead doubled down on being an adult with the last name Zombie.
Against long odds, these curious pop icons have emerged as strangely resilient elder statesmen of musical horror… So it makes sense that when the people behind the Rob Zombie-designed Great American Nightmare haunted house in Villa Park, Illinois were looking for an act to perform between Zombie's two shows on October 2 and 4, they chose Insane Clown Posse. On October 3 I took a forty dollar Uber ride from the north side of Chicago to the suburban no man's land of Villa Park so that I could experience this magical fusion of clown and zombie myself."
Sam Adams on IMDb's Top 25 Movies of the last 25 years for Criticwire:
"With few exceptions — "The Intouchables"? Really? — the IMDb 25 is a solid list of films, but it's interesting to look at where it converges from critical and even popular tastes. "Into the Wild," for one, ranks only 87th on Rotten Tomatoes' list of 2007 critic favorites, but IMDb's users pushed the story of a young man who is martyred by his inability to connect with other people past "No County for Old Men," "There Will Be Blood," "Ratatouille" and "The Bourne Ultimatum." (Full disclosure: It ranked just below "No Country" on my Best of 2007 list.) It's heartening to see IMDb users rally behind a movie like "Interstellar," which many critics dismissed as sappy and contrived, even if its position can as easily be chalked up to the rabid devotion of Christopher Nolan's fanbase as an appreciation of this particular film. But like most lists, the IMDb's tells you more about the people who put it together than it does about the movies themselves."
Sam Adams, feeling nostalgic at the news of Philly's City Paper closing up shop, links to an early bit of reader feedback:
"Letter To The Editor – March 22–29, 2001
Once again, Sam "The Mouthpiece" Adams purports to speak for someone other than his silly self when he writes of Jean-Jacques Annaud "test(ing) our collective patience," in his alleged review of Enemy at the Gates (Movie Shorts, March 15). Speaking of patience, Adams wore mine out a long time ago with the smug, simpering crap that he passes off as film criticism. When Adams expectorates phrases such as "smarmy," "flat," "self-important," "self-aggrandizing" and "covered in shit," he could be talking about his own writing.
Michael Zungolo
Germantown"
 (Phew!  I took last week off, so this edition is a bit longer than usual; we're about half-way through…
Might I suggest a Taco Break before we get back to it? -Ed.)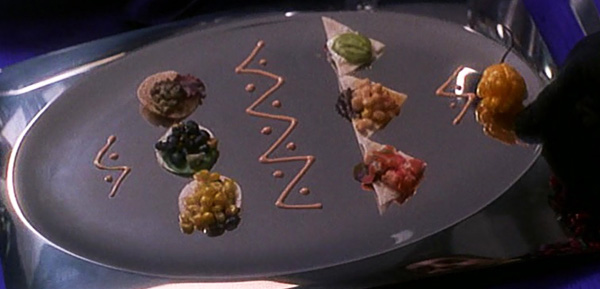 Tasha Robinson on Patrick Ness' The Rest Of Us Just Live Here for NPR books:
"We talk about "falling into a book" or "getting sucked into a story" because the best reads feel like real physical places, and these kinds of meta-stories play with that feeling to see what it says about how characters work. Patrick Ness' tongue-in-cheek young-adult novel The Rest Of Us Just Live Here doesn't co-opt classic literature, but it still feels like that kind of book, like whatever was shelved next to it sprung a leak, and some drama seeped in from a completely different world. That's entirely deliberate; Ness' story takes place on the edges of a supernatural romance, where inimical otherworldly powers called the Immortals are invading, and only an emotional, exceptional group of teenagers can stop them.
The twist: Ness' book isn't about those kids at all. The Rest Of Us follows a few normal high-schoolers who aren't in charge of averting the upcoming apocalypse. They're more like the dazed, baffled bystanders Buffy saves when Sunnydale's Mayor becomes a giant snake. Or the ordinary teenagers watching from the corners of the school cafeteria as the Cullens play out their mopey vampiric soap operas. Ness' protagonists know something major and magical is going on. They just have their own problems to deal with instead."
David Ehrlich on the Die Hard: Year One news and Prequels for Rolling Stone:
"…what's interesting about how die-hard Die Hard fans responded to this toxic airborne disaster of a news item is that they're not asking Wiseman to consider a different route — they're asking him to let the series die. This isn't a matter of creative differences, or of Star Wars obsessives being upset that Colin Trevorrow had signed on to direct Episode IX.  This was a family asking someone not to rob a loved one's grave.
The fans recognized something that Wiseman either couldn't, or didn't want to: A prequel isn't a Hail Mary pass, when you're six points behind, and there's 12 seconds left on the clock. It's what you try after you've already lost, the game is over, and the fans have all gone home. Prequels aren't about resuscitating a franchise, they're about embalming them. They don't kill franchises so much as confirm which ones are already dead."
Jen Chaney on Guillermo Del Toro's Crimson Peak for Uproxx:
"When Guillermo del Toro set out to co-write and direct Crimson Peak, a work of Gothic horror as gorgeous as it is preposterous, the word "restraint" must have been missing from his movie-making mission statement. In its place, presumably, were other terms, such as "absurd," "grandly sinister," "excessively mannered" and "occasionally stabby."
Crimson Peak is all of those things, as well as "longer than really necessary." But even when it drags, or the actors milk the melodrama too aggressively, or the twists become obvious several scenes before they're actually revealed — something that happens more than once — you can't completely dismiss this film, either. Its world, while over-the-top, has also been so carefully molded by del Toro, co-writer Matthew Robbins, cinematographer Dan Laustsen and, especially, the production design and costume departments, that it's impossible to look away from it. It's Merchant Ivory gone Grand Guignol. It's part Charlotte Brontë novel, part haunted house movie. It's a really effed-up Downton Abbey spin-off with a Tim Burton-esque sensibility, minus Tim Burton's sense of humor."
Charles Bramesco on David Cronenberg's The Brood for Movie Mezzanine:
"The past decade or so has seen Cronenberg slickly pulling off high-wire literary adaptations, which were preceded by some thematically dense explorations of selfhood and the permeable divide between user and technology, as well as some densely rendered psychological finger-traps. The Brood, for all its lucid allegorical subtext, is a horror movie.
Though that's a baldly reductive way of describing a film so engrossingly shot through with Cronenberg's singular penchant for the viscerally (that is to say, literally pertaining to the viscera) revolting and his mounting anxiety over the human body's inescapable shortcomings. The Brood hits all the traditional beats of a horror movie, picking off characters one by one with the tensely suspended killer's POV shots endemic to slasher flicks. The film slowly ratchets up dread until a marvelously bloody catharsis, with creative killing strokes that confirmed Cronenberg as a real-deal talent after the lurid thrills of his Rabid two years earlier and Shivers two before that. But just beneath the competently executed horror show roils a hotbed of primal fears and mature insecurities."
Rachel Handler on 25 of the films in Netflix's Strong Female Lead category for Vulture:
"Movies are meant to make us feel understood. Actually, let me rephrase that: Movies are meant to make men feel understood, at least in today's cultural climate — last year, women made up only 12 percent of protagonists and just 30 percent of speaking roles in the top-grossing films. Needless to say, as women, it's tough to find films that represent us, that make us feel seen, that help us to process our experiences. (Not to say that women can't relate to male protagonists, or vice versa, but come on, Hollywood — 12 percent is bleak.)
Enter Netflix's "Featuring a Strong Female Lead" categories, which do much of the difficult work by sorting through endless films and TV shows starring toothy white dudes, burning them in effigy (I think), then serving up hundreds of examples of complex, fully drawn women going through some shit onscreen. But this long, unwieldy list of lady-centric media creates yet another problem: What to watch when, and why?"
Kate Erbland interviews Cate Blanchett for Indiewire:
"Thanks to the Academy of Motion Pictures Arts and Sciences' eligibility guidelines, no actor or actress — lead or supporting — can be nominated in the same category in the same year, a provision that seems likely to impact Cate Blanchett this year, as both of her lead turns in James Vanderbilt's "Truth" and Todd Haynes' "Carol" have garnered significant acclaim on the festival circuit. Blanchett has two Oscars under her belt already, but she doesn't seem particularly worried about how this year's awards race is going to shake out. In fact, she said, she's "sad in a way" that both films are coming out nearly on top of each other: Vanderbilt's fact-based "Truth" opens this week, followed by Haynes' period romance "Carol" on November 20.
KE: There's been a lot of chatter since "Carol" premiered at Cannes and "Truth" premiered at TIFF that you're probably going to be competing against yourself when it comes to this year's awards race.
CB: You know, I hope people go and see ["Carol"]. I think what is beautiful — Todd [Haynes] is an exquisite filmmaker and I love him till the end of time and working with Rooney [Mara] was just glorious — but I think the power of that film was that, yes, there's two women falling in love in the '50s, but it really is a film about falling in love. Gender, in a way, becomes an obstacle, but it's not the only obstacle, their age gap is another one.
He's made such a subtle, beautiful, textured, layered beast of a film, and then in the same year to be offered a role like [Truth's] Mary [Mapes], with subject matter that's very relevant and still dangerous, and to be working opposite [Robert] Redford [as Dan Rather] — I'm sad in a way that they're coming out on top of one another, but I just hope they can both find their audience."
Matt Singer on Rob Letterman's Goosebumps for Screencrush:
"…one of the most ingenious literary adaptations in recent Hollywood history… 
From this old man's perspective, [writers Scott] Alexander, [Larry] Karaszewski, [Darren] Lemke, and director Rob Letterman (Monsters vs. Aliens, [Jack] Black's Gulliver's Travels) calibrated Goosebumps' horror perfectly for [adapted author R.L.] Stine's grade-school-age readers. There's a fair number of mild jump scares, but a steady stream of slapstick humor keeps things from getting too intense. It works as a primer not just for Stine's novels, but for the entire horror genre in general; almost every conceivable kind of movie monster gets at least a walk-on cameo somewhere in the escalating chaos. Braver kids will surely be inspired to set off and discover more adult movies starring their favorites….
It can't be easy to make a movie like Goosebumps. Based on the vast majority of children's movies screened for critics, it seems like a lot of Hollywood filmmakers believe the way to make something for kids is to treat their audience like morons. Then there are others in the film industry who worry that if you make something too kid-friendly that older teenagers won't come, so they lard juvenile material with inappropriate language and violence. Goosebumps is the rare kids film doesn't talk down to kids, or try to lure them into the theater with overly adult content. It talks directly to them, at their level. It seems destined to become the new movie of choice at 11-year-olds' sleepover parties."
Mike D'Angelo on Levan Gabriadze's Unfriended and "the Shifting Definition of a Film Director" for Oscilloscope Labs: Musings:
"My gut feeling is that the film is brilliantly directed, by a Georgian-Russian filmmaker named Levan Gabriadze. But it's hard to say for sure, because few of the usual associations we make with movie directors at work apply in this particular context. Even after watching and reading multiple interviews with Gabriadze (and with the film's screenwriter, Nelson Greaves), it's not clear to me how much of Unfriended was shot and how much was more or less created in post-production. Nor am I sure that the distinction matters…
Right from the beginning, Gabriadze and Greaves (and notice that here, already, I feel compelled to credit both of them, because I'm not at all confident about stating who did what) are remarkably willing to risk alienating viewers. Blaire—or, rather, Blaire's Cursor—opens multiple applications throughout that hide her friends from view…though one face is often partially visible at the edge of the screen, just to keep us alert and paranoid. The Skype windows are consistently obscured, for about 10 minutes straight at one point, in a film that's barely 80 minutes long. She pulls up Facebook, YouTube, iMessage, Spotify, Gmail, her Chrome history, various websites. And she uses all of those apps exactly the way people use them in real life. When she wants to hear music, we watch as she goes through her playlists ("June playlist," "lovey shit," "partayzzzz"), selects one called "rando," and then clicks on a particular song, which is thankfully not Imagine Dragons' "Every Night," clearly visible. But the truth is I've never heard that song, so I just now switched over to Safari and pulled up the song's video on YouTube, and while listening to make sure it's bad enough for that joke to play, I made a different joke on Twitter (using a dedicated app called Janetter) and quickly checked my email, which for some reason I still do via a UNIX shell, and then I realized that my iMac screen for the last couple of minutes looks exactly like Unfriended. Minus the friends.
(Also Jesus Christ that song is terrible. May I never hear that again.)"