Movies talk to each other. What did the films of 2020 have to say? This is a look at how two movies from the past year tackle similar subjects in different ways. Be warned: SPOILERS for Rebecca and The Lego Star Wars Holiday Special follow.
When we last saw our hero Martin Scorsese he was speaking against Marvel theme park rides masquerading as cinema and more importantly speaking up for risk, the idea of making and seeing things that can catch the viewer by surprise instead of being something to see Because You Watched the previous entry in the algorithm's suggestion. Many people got up in arms, tedious arguments took place and as was to be expected, nothing changed for the better and everything got steadily worse.
So Scorsese recently pushed back once again, arguing for the importance of knowledgeable and generous and human curation and doing so while offering his own generous curated look at Federico Fellini's movies. Curation, Scorsese argues is the opposite of the insidious flow of "content" – "a business term for all moving images: a David Lean movie, a cat video, a Super Bowl commercial, a superhero sequel, a series episode" – that is the production goal of the streamers that now, especially after a year of lockdown, dominate how people see movies. Scorsese sees this as false democracy, theoretically overwhelming options narrowed by reductive views of viewing habits and the streamers' own financial interests in promoting their products over the libraries they collect and hoard. But what if it's even worse than that? What if the streaming overlords secretly recognize that what Scorsese praises does have worth and are moving to counter it? To… replace it?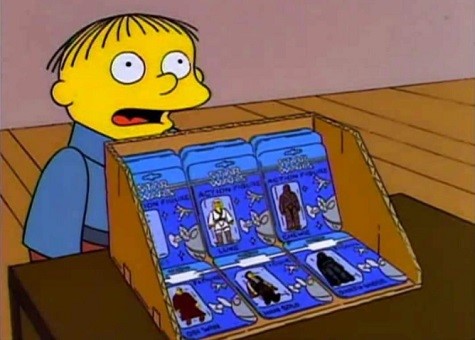 Daphne du Maurier's novel Rebecca has been adapted as a radio drama, as a play, and as several TV series. And of course as a movie in 1940 by Alfred Hitchcock, who wound up making an Oscar-winning classic despite being thwarted by producer David O. Selznick in his plans to inject numerous wacky scenes of seasickness into the movie's first third. That adaptation, despite making a fairly major plot change because of Hays Code bullshit, translates and elevates the book's oppressive gothic tale of a nameless young woman who quickly marries wealthy widower Maxim de Winter and discovers his dead wife Rebecca still has a hold on him and his entire estate. Du Maurier's first-person narration that draws the reader into complicity with the second Mrs. de Winter and her insecurity becomes a movie that immerses the viewer in the creepy but seductive estate of Manderley and its vengeful ghost (and her equally vengeful familiar). Despite the story's richness and influence (Phantom Thread draws heavily from it and Gone Girl inverts it in certain ways, just to name two) the Hitchcock movie stood alone until another stylish Brit, Ben Wheatley, helmed a Netflix Original adaptation in 2020.
Adaptations change with the times and Wheatley's version of Rebecca differs from Hitchcock's in some significant ways. It restores the book's reveal that de Winter murdered his wife because she was a vicious asshole instead of him sort-of-accidentally-being-around-for-her-death, which makes the narrator's standing by her man after he tells her what he did more morally ambiguous. But the 2020 version sands down more edges than it sharpens, starting with how it makes de Winter and his new wife fairly close in age instead of being 20 years apart. Why does this matter? "Because Rebecca is about the journey from being attracted to your dad to being attracted to murders," Ignatiy Vishnevetsy explains. Instead of being in thrall to a disturbing and powerful man, Lily James' narrator is already on a more equal footing, and later is given scenes of action and initiative not in the Hitchcock movie or du Maurier novel.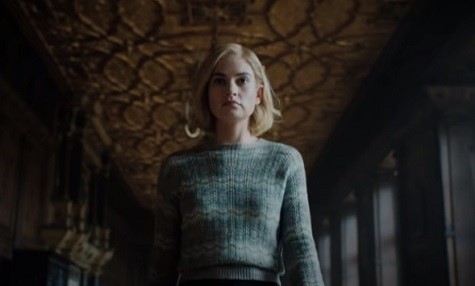 Similarly, the villainous Mrs. Danvers' warped love for Rebecca is more overtly expressed, James and the viewer are encouraged to offer her sympathy if not pity, the basest coin there is. The women are centered, and while Arnie Hammer's stiff performance of de Winter (particularly his terrible reading of 'I'm asking you to marry me, you little fool') helps justify this, the emphasis on empowerment and expression runs counter to the story's greatest strength – its atmosphere, the suffocating yet enticing world of Manderley and the haunting presence of its former ruler, who the story is named for, after all. Here Wheately gives us an opulent and sometimes ominous manse that is filmed with that clear, shallow Netflix Sheen (© The Ploughman) and tries to spice things up with CGI dream sequences and jump scares and anachronistic folk-rock cuts on the soundtrack. The cuts within scenes come fast and pointless, it would be hard to be seduced by Manderley's glossy magazine spread anyway but there's no time to languish in its space. Manderley, Rebecca and Rebecca don't feel like presences to experience. Maybe unhealthily, maybe dangerously, in their own right, they feel like obstacles for our plucky heroine to overcome.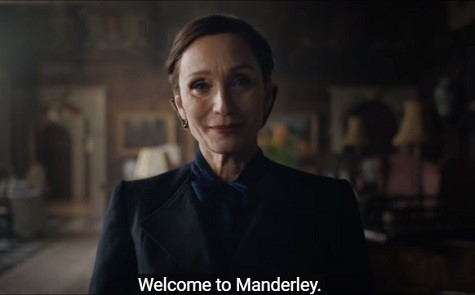 For three decades, The Star Wars Holiday Special has been, if not an obstacle, an embarrassment in a movie series that has since become a "franchise" and subsequently a significant part of one of the largest corporate entertainment machines in the world. The special was conceived by George Lucas himself in between the original movie and The Empire Strikes Back but executed by a pair of directors who specialized in filming live performance and written by group a of gag men (including Academy Awards mainstay Bruce Vilanch and the ZAZ-adjacent Pat Proft) based off Lucas' idea and insistence that the show focus on Chewbacca's Wookiee family celebrating the cheery holiday of "Life Day." The resulting 90-minute special contains many, many minutes of nothing but people in Sasquatch costumes grunting and growling and whining at each other. It was broadcast once in 1978 to universal derision and dismay and never shown again.
The incomprehensible hairy ape dogs interact with each other and the contractually-obligated heroes of Star Wars, be they coked out (Mark Hamill, Carrie Fisher) or visibly checked out (Harrison Ford), and these poor performances in extremely cheap sets just add to the embarrassing vibe of the special. But the actual story here only covers half of what we see, the rest is given over to variety show setpieces of acrobatics and cartoons and musical performances (a laser-happy Jefferson Starship rocker, a mystical Diahann Carroll ballad for Chewbacca's father to masturbate to) and comic sketches featuring old hands at this kind of thing – Harvey Korman as a lovesick drunk, Art Carney as a fussy shopkeep, Harvey Korman as an alien Julia Child, Bea Arthur as a brassy barmaid, Harvey Korman as a malfunctioning robot. This is all incredibly corny, a kind of television that was dying out at the time and looks even more out of place jammed into a story about space travel. But Arthur and Carney and Korman are pros and commit to the corniness and they come off a lot better than the actual movie stars. And baffled outsiders sticking schtick into a galaxy far, far away winds up making that galaxy bigger, or at least odder. In 1978, two years before Darth Vader said "I am your father" and collapsed a story into genealogy, Star Wars was still Star Wars, yet to be rebranded as A New Hope and slotted in as part four in a nine-movie series that its corporate ownership is now branding as "The Skywalker Saga," no longer the story of a weird universe but of a family.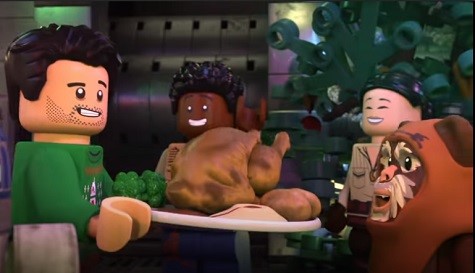 The Lego Star Wars Holiday Special is very much part of its corporate family. Taking place after The Rise Of Skywalker, the 45-minute movie looks at new Jedi leader Rey unsuccessfully training failed Stormtrooper Finn in the ways of the Force while everyone else prepares to celebrate good old Life Day, with Chewbacca's family from the original special flying in for the feast. Like the original special, the story is split – while most of the gang from the final three movies goes through wacky and cliched party antics, Rey winds up following a prophecy to a magic rock that she thinks will make her a better teacher. The rock winds up letting her travel through time, where she winds up witnessing scenes from all the movies and eventually interacting with them when the films' bad guys – Kylo Ren, Darth Vader and Emperor Palpatine – swipe the magic rock so they can reorder the universe.
This takes much longer to type out than it does for the special to fleetly explain and at its best the Lego special embraces that high-speed pace, dragging more and more characters out of their various films into an expanding and increasingly ludicrous battle. But once things slow down it's all too easy to see the dynamic at play here – the special has no reference outside of the movies it wants you to remember, nothing to do other than rework them in service of an insipid believe-in-yourself/trust-your-friends moral. The special is technically accomplished (for what it is – the animated Lego aesthetic does nothing for me) but in its own way cheaper than the original, with only Anthony Daniels, Kelly Marie Tran and Billy Dee Williams providing their characters' voices, something is up if actual voice actor Mark Hamill can't be bothered to stop by. But the hermetic nature of its world, its smallness, is really what makes it disappointing and empty and pointless. The original Holiday Special has Chewbacca's dad jerking off to space porn, this one is only jerking off to itself.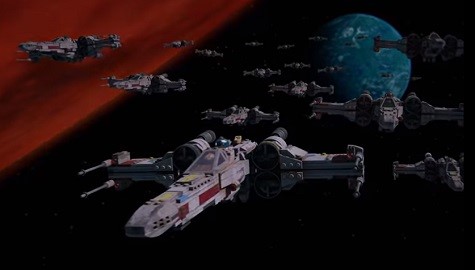 The only way for someone to legally watch the Lego Star Wars Holiday Special is to subscribe to Disney+, it's not available a la carte. You have to buy into the entire Disney and Star Wars universe. Which, strangely, does not include the original Holiday Special, which has never been rebroadcast or re-released and lives on in bootlegs and a popular but officially ignored (Disney lawyers seem to have let it alone, at least) rip on YouTube. The rarity and legendary badness of the original kept those bootlegs going over decades and kept its legend strong – the first website I hung out on in the late 90s and early aughts was a pop culture blog and its disbelieving writeup of the Holiday Special was where I originally heard of it, marveling that something so odd and bad could exist. I can't imagine anyone thinking about watching the Lego Holiday Special again in a year, let alone thirty years from now. But it served a purpose in 2020, a new slab of content that kept the brand in the news and didn't offend anyone or make people furious. Rey learns a nice lesson and grows into her power, viewers are reminded of some fun times in other movies. There's nothing there but it goes down smooth; there are worse ways to spend 45 minutes.
The Netflix Rebecca doesn't end with the vengeful blaze of the book (and the burning death of Mrs. Danvers that the 1940 film adds). That fire still takes place but Kristin Scott Thomas' Mrs. Danvers takes a sad and tasteful brody off a cliff, of course sharing a sympathetic moment with James' second Mrs. de Winter before the plunge. And far from being devastated by Manderley's destruction, as he is in the novel, Maxim de Winter is happily and tastefully ready to rail the second Mrs. dW in Cairo, on an endless second honeymoon. Manderley was just a nightmare to wake up from, Mrs. dW II tells us in the movie's final voiceover:
This morning I woke up and left the dead behind. And as I sit before the mirror in our stuffy little room in Cairo — just another stop on our quest to find a real home — I can see the woman I am now. And I know that I have made the right decision. To save the one thing worth walking through flames for. Love.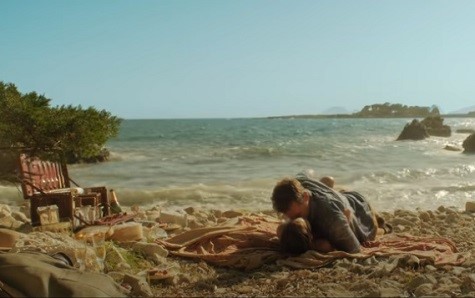 The glance James gives the camera before the credits seems intended to challenge the viewer – yes, I have taken what I want, what are YOU going to do about it? – but the words of her narration speak for themselves. This is a romance where a woman learns her strength and grows into her power, viewers are reminded that people wore nice clothes in the 40s. There's nothing there but it goes down smooth; there are worse ways to spend two hours. And there's a word for how a person feels when they're at ease and decently satisfied, right? When they don't need anything else than what they've been given? Content.
But here the content was once something else, an unhinged psychosexual ghost story or a mutant variety show for space freaks. Those things are still out there but not at the same visibility as their replacements. Keith Phipps doesn't go all the way, but he approaches the real issue here: "A film like Wheatley's Rebecca is mostly harmless, or would be if it weren't currently so difficult to see the original. In the pre–home video era, studios behind remakes would often take original films out of circulation to avoid unfavorable comparisons. […] That Hitchcock's Rebecca currently can't be streamed legally anywhere is almost surely a coincidence, but that coincidence makes the remake the only version of Rebecca within easy access of most viewers." From what I can tell, as a United Artists picture Hitchcock's Rebecca is now owned by Sony (through their MGM acquisition? I think?), and Sony's forthcoming streaming service Bravia Core will of course be tied to and only available on Sony televisions and other products, vertical integration at its finest. For the time being, the Netflix Rebecca, despite being panned as pallid and insulting slop, is the most public Rebecca we have. Maybe the Criterion edition of the Hitchcock version has rips that are circulating, though, crossing download streams in the night with the original Star Wars Holiday Special.
Every time Scorsese slams the current methods of making and distributing movies, and the movies that come out of this process, fans of those movies fire back with anger and disdain. But there's something underneath this pushback, something that feels like fear. Scorsese says these movies suck and decries the system that lets them exist and that is indeed harsh, but he doesn't try to take them away from the people who love them. Yet that seems to be how people read his criticisms, like he's trying to not just deny them their pleasures but rip away what they already have, and I wonder if that's because even brand fans can see how this is already going on, and are displacing their knowledge that the corporate giants they're defending against a crotchety old guy are happy and eager to remove or dismiss questionable art and replace it with something more palatable or more able to be monetized. If you live by the stream of content you are consenting to be buried by it, yesterday's tentpole is thrown in today's dustbin to chase tomorrow's dollar. They're here already. YOU'RE NEXT!