The Deuce, episode 3: "The Principle is All"
Directed by James Franco. Written by David Simon & Richard Price.
How do you break into a world that you're not a part of? For most of us, it's a question that we'll have to face ourselves, whether that means getting a job in a new field, marrying into a new family, or something else entirely. The third episode of The Deuce gets into this question, as it finds its characters, many of whom have spent years fulfilling just one role, for instance, "hooker," now trying to dip their toes into a larger world that they're not yet a part of.
That's what Candy is trying to do — after last week's, er, taste of pornographic filmmaking, she's opened herself to new possibilities. Maggie Gyllenhaal is pretty damn great in this episode, showing off both Candy's surprisingly wide-eyed optimism at the idea of moving into "the movies," and the disappointment that sets into those same eyes when that world seems determined to keep her out. The long, slow zoom on Gyllenhaal — well-placed by episode multitasker James Franco — in her empty apartment really allowed her to excel at the silent expressions of her character's weariness.
Similarly, this is a good show-off episode for Margarita Levieva as college dropout Abby. Unlike many of the characters along The Deuce, Abby comes from a comfortable world of privilege. Her life in Times Square is almost solely a consequence of her decisions rather than from poverty or hardship. She has chosen what she will and won't do, and likes asserting her freedom in the worlds she visits. She goes for a job interview at one office populated entirely by paunchy middle-aged men, claims that the incessant smoking upsets her asthma, walks out, and lights up a cigarette herself. She gets a gig as a telemarketer and quits after 2 days with a dramatic flourish, tossing her script into the air and marching out in full view of her boss. By the episode's end, we find her at Vincent's newly christened bar "The Hi-Hat," dressed in a leotard and handing out drinks to pimps. "You can put it in your memoirs," Vincent teases her, and in a way the job, demeaning as it may seem, puts Abby front and center in the midst of a cultural revolution — perhaps not dissimilar from the French Revolution in A Tale of Two Cities that she talks about with Darlene in the bar.
Speaking of Vincent, James Franco also does excellent work in this episode, both as the quietly charming Vincent and as hot dog brother Frankie. The two brothers have real, um, chemistry together. They're all directed by the same guy, who is himself. I can see what Franco would be interested in this now.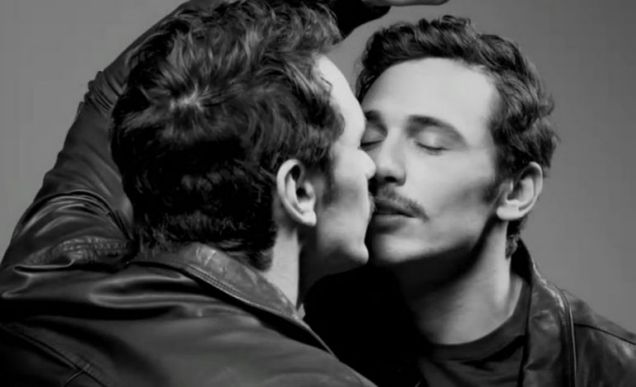 "The Hi-Hat" is not just a random watering hole — it's a cultural nexus, operating on the borderline of many different strata of society, where cops can sip cocktails alongside drag queens, mobsters listen to the songs on the jukebox picked out by college kids, and pimps and hippies talk Marxist theory. This is the world of The Deuce, and this reviewer for one cannot wait to return next week.