Back in July, before Logan Lucky or any version of Mosaic had premiered, it was revealed that Steven Soderbergh had shot a movie in secret, called Unsane, starring Claire Foy, and, most intriguingly, shot on an iPhone (a la Sean Baker's Tangerine). Since then, not too many more details have come out about the film, besides a slightly more fleshed-out cast list (including Juno Temple, Jay Pharoah, and Amy Irving, the only returning Soderbergh player in the cast), it being a horror movie, it premiering at the Berlin International Film Festival, and the following vague logline; "A young woman is involuntarily committed to a mental institution where she is confronted by her greatest fear–but is it real or is it a product of her delusion?". Now, ahead of a March release date, we have a trailer, which clarifies what exactly that greatest fear is and offers a look at some of the iPhone imagery Soderbergh has cooked up. Let's dig in, shall we?
Much like Logan Lucky and its accidentally timely portrayal of lower-class rural Americans left behind by the system, Soderbergh seems to have lucked into telling a very relevant story here. It's about a woman (Foy) who is repeatedly told that the torment she believes she is receiving from a man (Joshua Leonard) only exists in her mind, and gee, I wonder how that ties into recent events?
I'm honestly a bit surprised it's taken Soderbergh this long to make a straight psychological thriller, considering how good he is at showing the inner workings of the mind, sometimes when the mind is actively malfunctioning (obviously, The Informant! is the gold standard of that, but Mosaic has a few wonderfully unnerving moments in the frazzled headspace of Garrett Hedlund). And he's obviously a student of the psychological horror films of the 60s and 70s, logging watches of Brian De Palma's Sisters and Roman Polanski's Repulsion prior to starting production on Unsane this year (I wonder if his use of 1.66:1 here is a specific nod to Repulsion). From the footage presented here, he has clearly learned well, as this movie looks creepy as fuck, from just the general concept to the casting of the stalker to giving Juno Temple white-girl dreds (kidding, but also I seriously did not recognize her until the second time I watched the trailer).
But, of course, I must talk about the iPhone angle. As one of the few people who wasn't actively turned off by Soderbergh's use of DV in Full Frontal, my reaction probably doesn't count for much, but I think it looks great. Obviously, it doesn't look like film or even digital, and it does have a uniquely harsh, videoy quality, but I think it works great for a movie in a genre that's all about the not-quite-right and off-putting (now, I'll probably need more proof than this to go along with Soderbergh saying that he wants to shoot all of his forthcoming movies on an iPhone; of course, promises are meant to be broken with this guy). And Soderbergh's compositional and lighting sense is on full display even with this "limitation".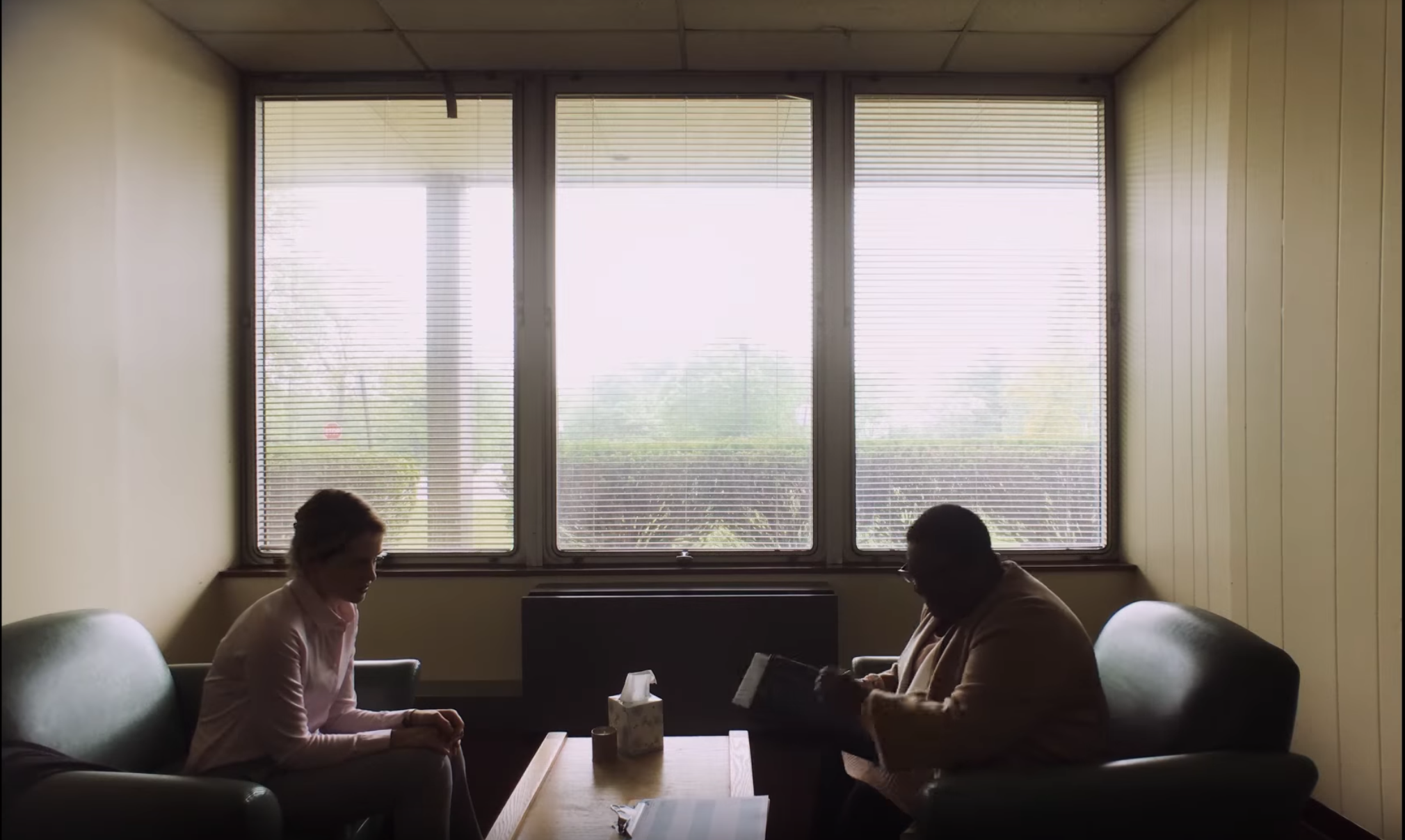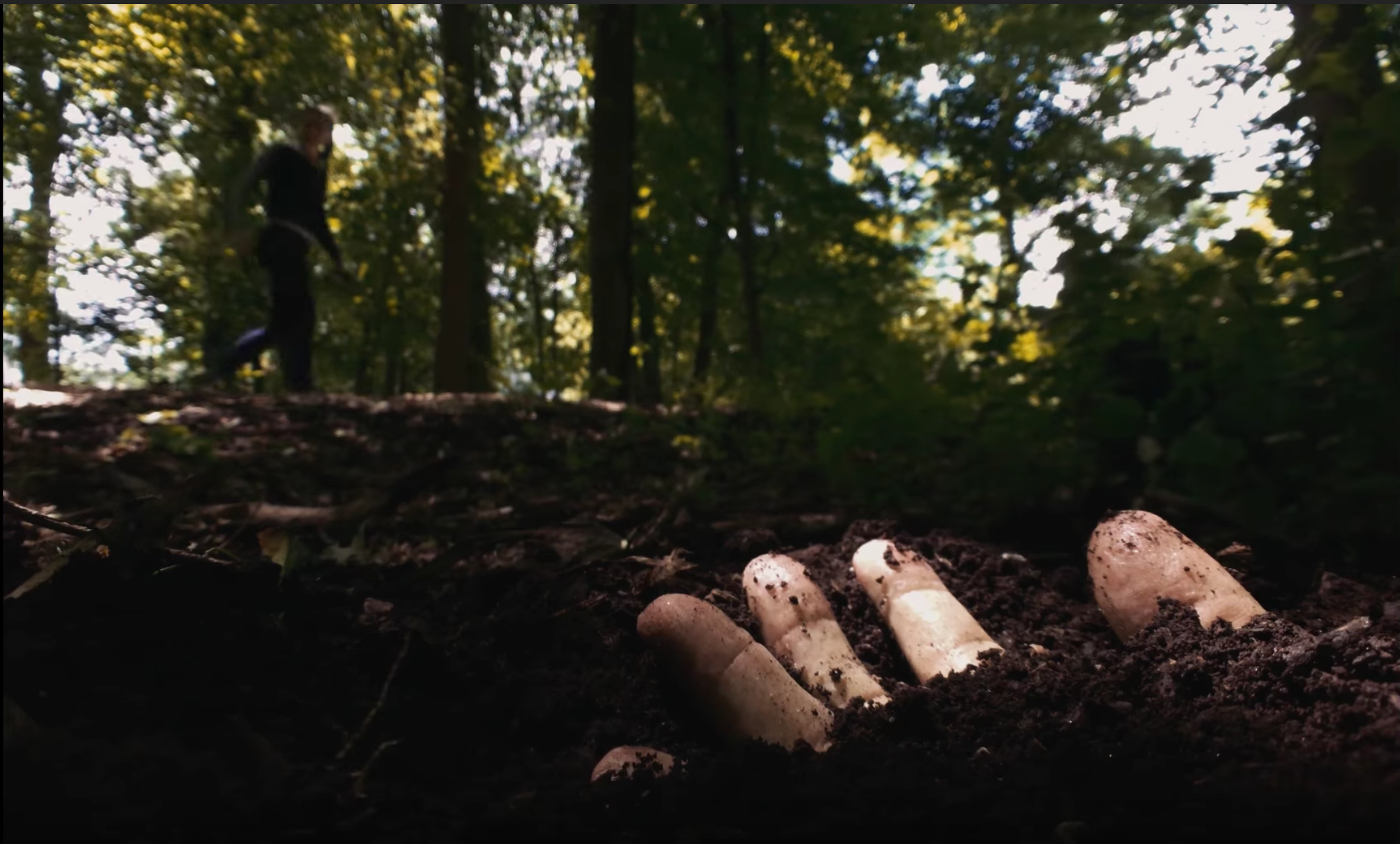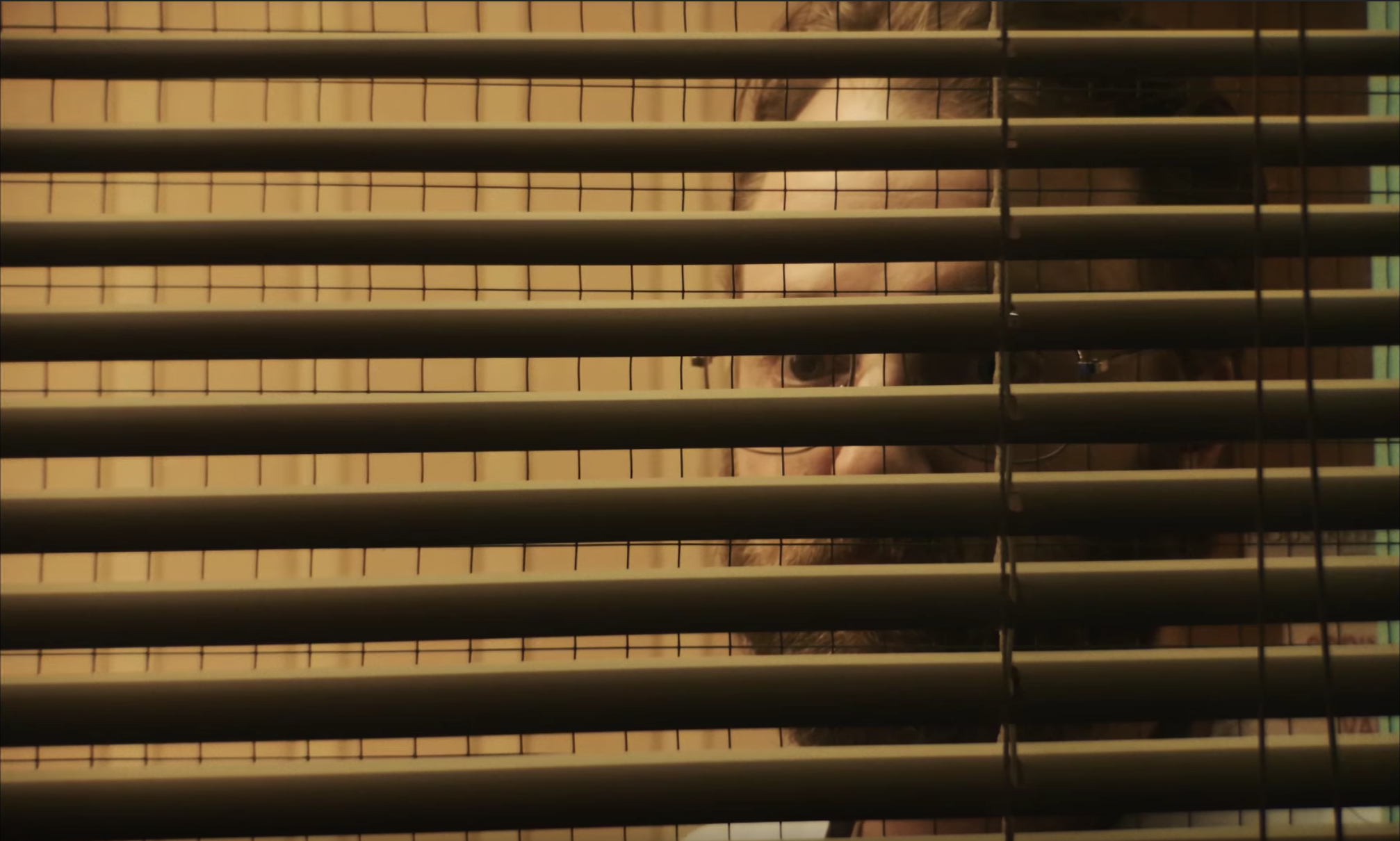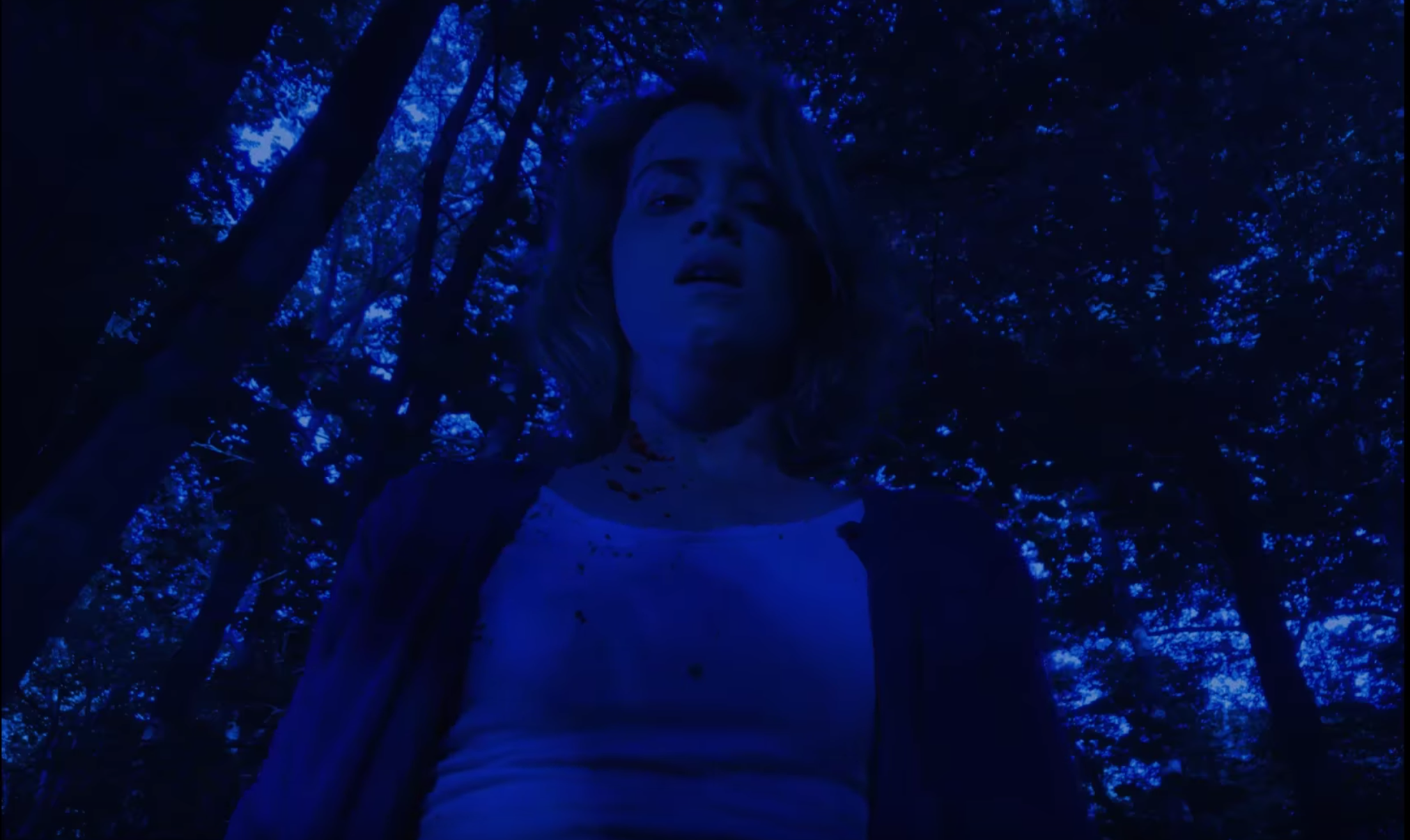 See, the iPhone isn't so bad if it made Soderbergh try extreme color-tinting again!
Unsane will premiere at Berlin in February, and will make its American premiere on March 23, when you can finally see iPhone video like it was always meant to be seen, blown up onto a theater screen. And look for my piece on the TV version of Mosaic later this week.