Who Shot It: Declan Quinn. Quinn was born in Chicago but moved to Ireland with his family at 13, and it would ultimately be in Ireland (after some small jobs back in the U.S.) where he would initially come to attention. There, he met director Meiert Avis, who introduced him to those lovable lads from Liverpool, U2. Quinn started as a cameraman on the video for "New Year's Day" before working his way up to full-scale director of photography on the documentaries for their Unforgettable Fire and Joshua Tree albums (he would later work with John Mathieson on the video for their "The Fly"). This (presumably) got him jobs as a camera operator for Billy Joel and Van Morrison concert documentaries, plus DoP slots on a few minor films before working with Louis Malle on Vanya on 42nd Street. But his true breakthrough would come in 1995, with his 16mm photography on Mike Figgis's Leaving Las Vegas. Quinn would also work with Figgis on the much less well-received One Night Stand and Cold Creek Manor, but the films he made for other filmmakers in the wake of Las Vegas are a better guide to his work. Soon after Vegas, he began one of the major collaborations of his career by working with Mira Nair on Kama Sutra: A Tale of Love, with the two reuniting to work on Monsoon Wedding, Hysterical Blindness, Vanity Fair, and The Reluctant Fundamentalist, plus several of Nair's contributions to omnibus films. He also began two-film collaborations with Jim Sheridan (shooting his acclaimed In America and his… less-than-acclaimed Get Rich or Die Tryin') and Chris Weitz (Being Flynn and Admission), plus one-offs for Neil Jordan (Breakfast on Pluto), Betty Thomas (28 Days), and Joel Schumacher (Flawless). But the meat of Quinn's career can likely be traced to his ongoing collaboration with Jonathan Demme (the two met on the documentary Cousin Bobby back in 1992), where he's returned to his concert-film roots by shooting or helping to shoot Demme's three Neil Young films, in addition to shooting Rachel Getting Married, Ricki and the Flash, and A Master Builder (the latter reuniting him with Vanya's Wallace Shawn and Andre Gregory) and Demme's Jimmy Carter documentary Man From Plains. Recently, he's gone back to performance films, being one of the many absurdly talented DoPs to hold the camera on Martin Scorsese's Rolling Stones movie Shine a Light, shooting a document of (wait for it) Shrek The Musical, and shooting short concert films and documentaries for the likes of Lady Gaga, Toby Keith, Jennifer Lopez, and Disclosure. And he also shot Hot Tub Time Machine 2.
What Do You Mean, Story?: So, my last entry in this series was about a serious, sensitive(ish) look at the fight for gay equality. This entry is about Hot Tub Time Machine 2. There has to be a metaphor somewhere in that.
I have not seen Hot Tub Time Machine (although it might be an okay entry, considering it's shot by Clint Eastwood's former go-to DoP/visual consultant on Oy Vey! My Son is Gay!! Jack N. Green). By all accounts, it is a movie that features actors, some of whom I might hand a bottle of water in the event I passed them while they were on fire. However, some have said that it's little more than a jerk-off session for people who know as much or more about the 1980s than that one Bowling for Soup song. While it didn't make a mint at the box office, the powers that be still felt that it warranted a continuation, albeit without the film's star, John Cusack, who was replaced by half of Adam Scott Aukerman, Adam Scott. While, given Cusack's recent Redbox-cluttering work, that seems like a beneficial trade, it didn't do much for the film critically or commercially, with it getting panned and managing to make back less than its $14 million budget, lower than the opening day total of the first Hot Tub Time Machine. But is it actually good did it not make me want to kill myself?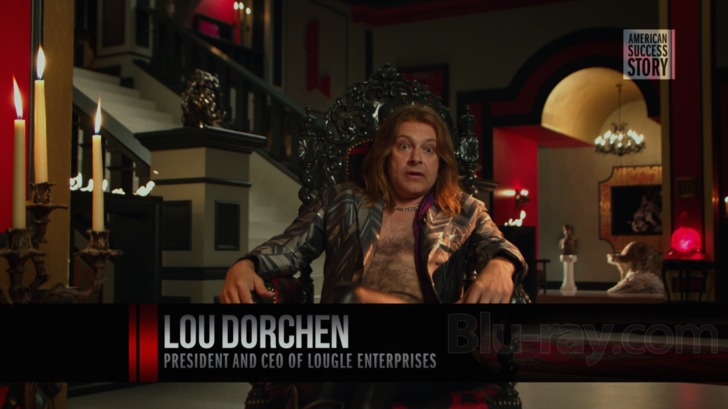 To borrow a term I've used often during this series, Hot Tub Time Machine 2 starts off like a real movie. It opens with a faux-TV documentary talking about how the four friends from the original Hot Tub Time Machine (oh god I want to stop typing that title) used time travel to become uber-successful by ripping off other people's work, with Rob Corddry's Lou inventing "Lougle", Craig Robinson's Nick stealing pop songs and recording them earlier than their original artists (incidentally, the titles of some of the songs that he rips off are slightly changed for reasons I cannot begin to ascertain, considering it's not like the versions with the original titles exist anymore in this movie's universe), and Clark Duke's Jacob mostly just hanging out in the shadow of Lou, his dad. This sequence isn't particularly funny, but it, I must admit, did produce some smiles, namely Jacob recounting the time Lou could literally not work his way out of a paper bag and Lou talking about how he copyrighted the word "well". And then we meet directly with the characters, and things start to go to shit, especially when we realize that we'll be spending a lot of time with Lou, a man who sets out to be the most disgusting human possible (during a meeting at Lougle, where Kumail Nanjiani berates him about the company's losses, he convinces a female adviser to look at someone flashing their dick and balls outside the building). Lou alienates all around him in various unfunny ways before he's shot in the dick, leaving Jacob and Nick to be uncomfortable giving him first-aid, hardy har har, and spawning a lot of yelling about how he's lost his dick. Jacob decides that in order to save him, they must go back in the hot tub and go back in time once again. But they end up traveling ten years into an alternate future, where Jacob is a tech mogul and Lou is not dead and can still be annoying as all fuck. While in the future, they decide to look for Adam (Cusack, who apparently makes an appearance in the unrated cut, but I decided to watch the theatrical cut to spare 6 minutes of my life that would have otherwise been spent watching Hot Tub Time Machine 2) in the hopes it will lead them to Lou's murderer, and find his son, Adam Jr., played by Adam Scott. Sadly, he's mostly there to spawn jokes about how lame he is, and how gay it is that he has a rapport with his wife (a very sadly wasted Gillian Jacobs) and wears a skirt and capris. Will Lou find his murderer? Why is there so much time devoted to a gag about how awkward it is when dudes fuck each other? Why is there a bit where Lou is hunted down by a smart car? Can some merciful god please make this movie end?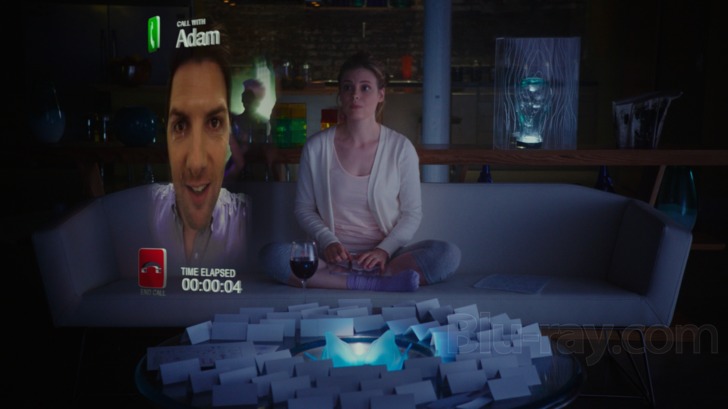 After that opening where I felt like laughter could conceivably be a reasonable reaction, this movie was pretty much 85 straight minutes of torture. There was one thing I smiled at, that being Adam's description of various popular future TV shows, which all revolve around horrific things happening to children (one of them is Mommy, I'm Drowning), some lame-brained gags about future technology, and many, many dick jokes that make one long for the comparative Bressonian mastery of the crotch hit (the closest this film comes to that is with a scene where Adam Scott's testicles enlarge and a giant needle is stuck in his testicles and white fluid sprays all over Lou and Nick), all executed with the "tee-hee I said a bad word" tone of a thirteen-year-old. And that's not even getting to the fact that the movie's climax revolves around Adam Scott forgiving and becoming chummy with the man who forced him to be raped on national TV, fucked his wife, and gave him a drug-related seizure (which led to further bodily and testicular harm done as a result of unnecessary surgery following the seizure) because everything worked out in the end, I guess. Also, let's reflect on the fact that Gillian Jacobs is in this movie pretty much solely to get fucked in the ass. And on the fact that the movie spends a lot of time around Lou becoming a vaguely less monstrous human being before he's offed at the end and replaced with a much cooler version of himself. And on the fact that this movie ruined the one good thing about it by rendering the U Talkin' U2 to Me runner about it coming out on Christmas Day null and void. This movie is like staring into the soul of Satan and being told that you're supposed to be laughing.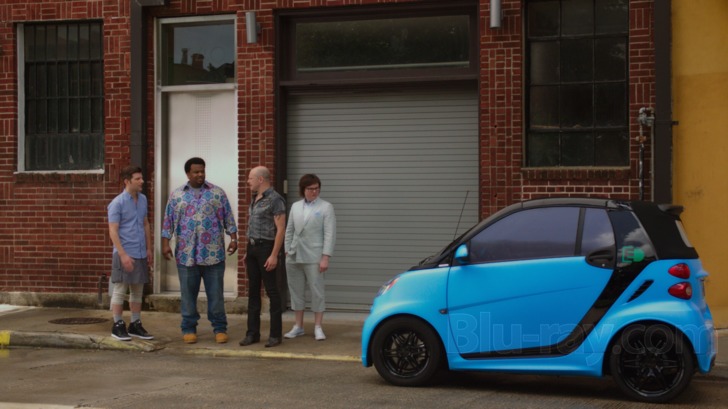 Screw That, Let's Talk Pretty Pictures: Sometimes, I say that I don't have a lot to say in this section. Well, I pretty much have nothing to say here this time. Perhaps sensing what exactly he was lighting, Declan Quinn appears to have opted to completely phone this one in (maybe from the set of a Jonathan Demme movie). There's nothing here that suggests that someone besides Joe Schmo, A.S.C. shot this, let alone someone of Quinn's caliber. The camera moves mostly (with maybe two exceptions, detailed below) when there's no way to stay still, the lighting is mostly bog-standard "you can see the actors" stuff, and the film rocks the textureless look of many undistinguished digitally-shot studio comedies before and after it. That's it, really.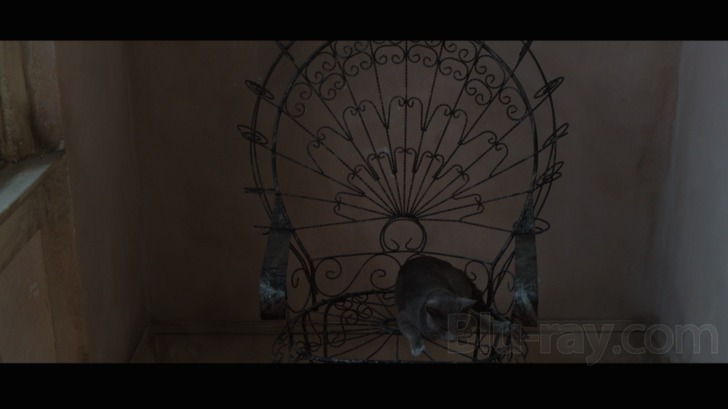 Favorite Shot/Sequence: As a result of there being pretty much nothing else of visual note in this movie, I'm left with pretty much two options for this; a sequence detailing Adam Scott's insane drug trip through a series of Bodycam shots, and a recreation of Lisa Loeb's "Stay" video. Neither one may be funny, but I guess they're something.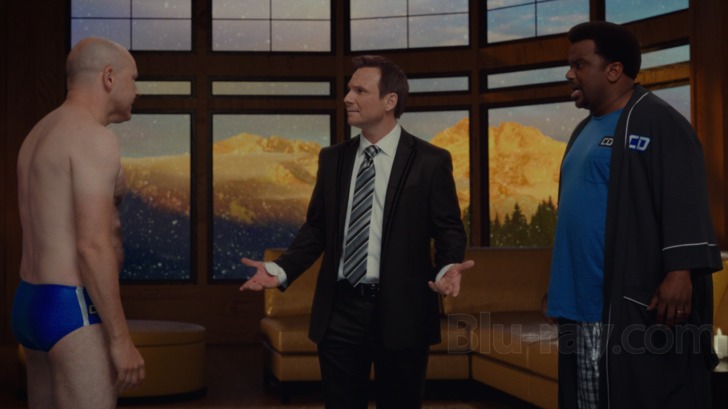 Is It Worth Watching: This is not an episode of I Love Films, I'll say that much.
Stray Observations:
Well, this was pretty much already an episode of this, but whatever, it's time for another episode of The Narrator Talks U2 to U. Admittedly, the well of U2 news has pretty much run dry at this point, so I'll use this spot to post this performance of "Please" from the final show of U2's Elevation tour. Many visitors of this website will know that I'm a huge fan of Pop (my second-favorite U2 album) and of "Please" in particular, and this is a really haunting version of the song, stripped down and used as a reaction to 9/11. Just prepare yourself for another Bono-brand Important Song-Preceding Statement About The World at the start, and enjoy the rest (skip to 2:21 if you want to avoid the statement altogether).
Lemme be honest here, the only reason I don't like this movie is that at no point during this movie does Adam Scott go back in time and get some fuckin' t-shirts from U2. Nor does he fuck any college girls.
I wasn't prepared for how closely one scene in the movie follows Todd Glass's memorable faux-nu-metal lyric from "Staind Glass" ("Momma… Help me come down off of the roof… I'm coming down…").
Up Next: I regret every element of this series. I'll probably keep doing it, but I wanted to get that out there.