Every movie news site (even the dearly-departed mothership), when it covers a upcoming movie, tends to focus on "Who will be in the movie?" or "Where were the stars spotted?" or something like that, but not the most important question of all; "Who's shooting the damn movie?". As always, I must be the one to answer that question, with this handy guide of what our brightest and most talented cinematographers are shooting or will shoot. 
Roger Deakins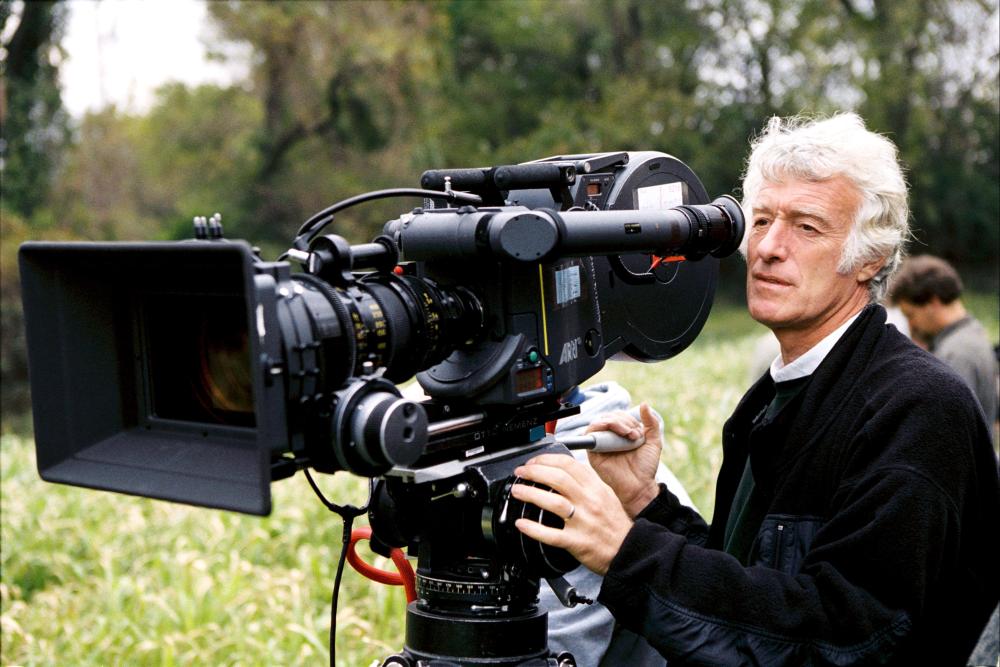 Roger Deakins has been going at a rate of one movie per year for about five years now, and he'll be keeping up that pace for years to come, looking at his upcoming projects. His second film, after Prisoners, for Denis Villeneuve, Sicario, is all done, and will premiere in the U.S. in September. His film after that, Hail Caesar, reunites him and the Coen brothers (he let Bruno Delbonnel shoot Inside Llewyn Davis due to conflicts with Skyfall's scheduling), and him and 35mm (this is the first time he's shot on film since True Grit). It will debut in February of next year. And after that, it's straight onto his third film for Villeneuve, Blade Runner 2, a completely unnecessary prospect that was made worthwhile just by Deakins signing on (Villeneuve's alright too, if you like saxophones). One of his projects, Angelina Jolie's Richard Leakey biopic Africa, is currently in limbo, which is for the better, as it likely would have conflicted with Blade Runner 2 and it likely would have been terrible, judging by Jolie's last film about an important figure in the world that was shot by Deakins, Unbroken.
Bruno Delbonnel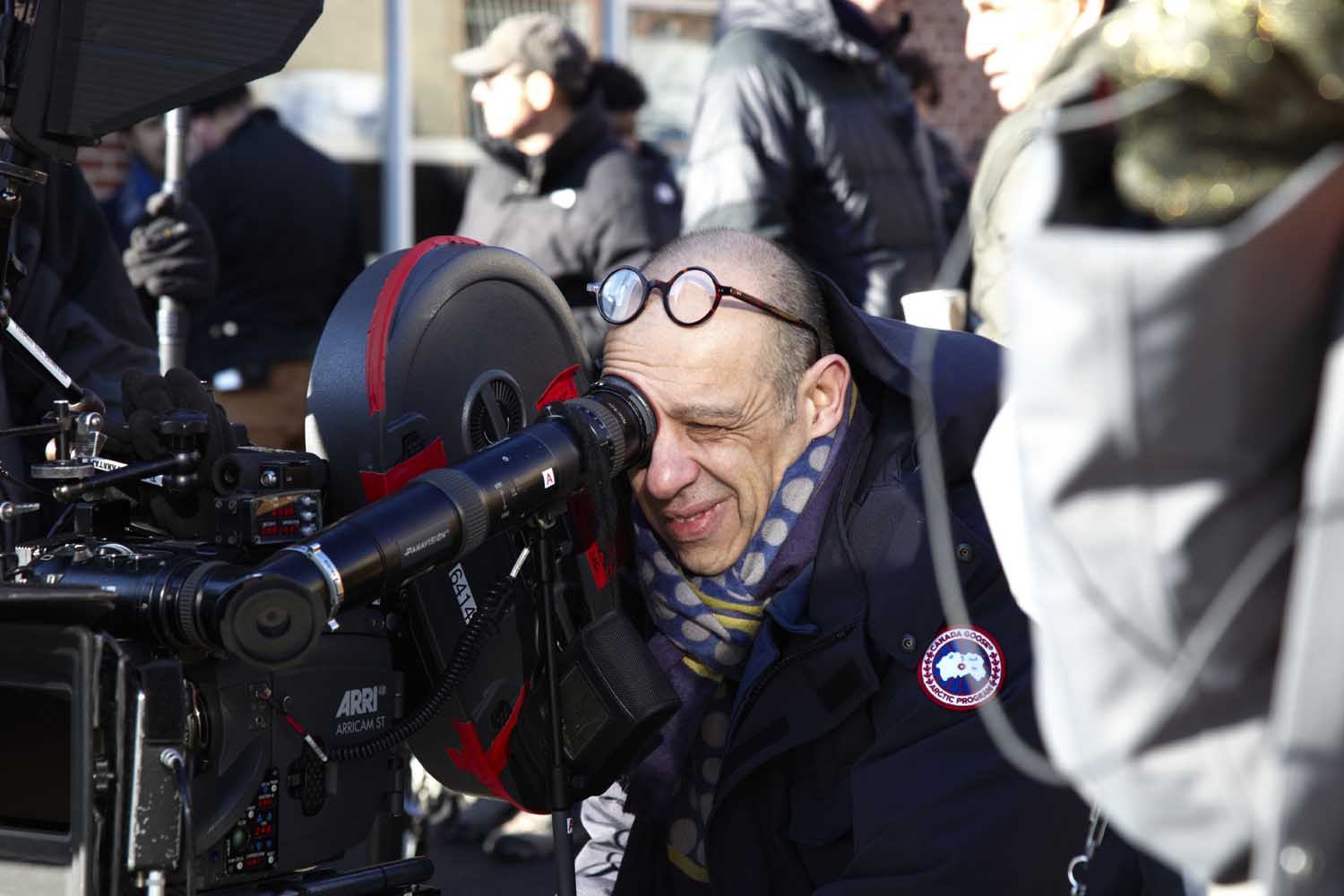 Speaking of Delbonnel, he has two projects coming up. One is Francofonia, the new film from Alexander Sokurov, with whom Delbonnel had previously worked on Faust. And he's making a movie with Tim Burton. After shooting Burton's film adaptation/spoof of Dark Shadows and the nice, if very much imperfect, departure Big Eyes, Delbonnel is shooting Miss Peregrine's Home for Peculiar Children, which sounds so much in Burton's wheelhouse that I'm not sure it will be able to find its way back out (just to give you a taste, it's a story about an abandoned, crumbling school on an island that housed "peculiar" children with unnamed "extraordinary powers"). It also stars Eva Green, which means that it's guaranteed to have at least two good things, those being her and Delbonnel's cinematography. I'm probably going to see it, because even if it sounds like self-parody, it's gonna be great-looking self-parody.
Christopher Doyle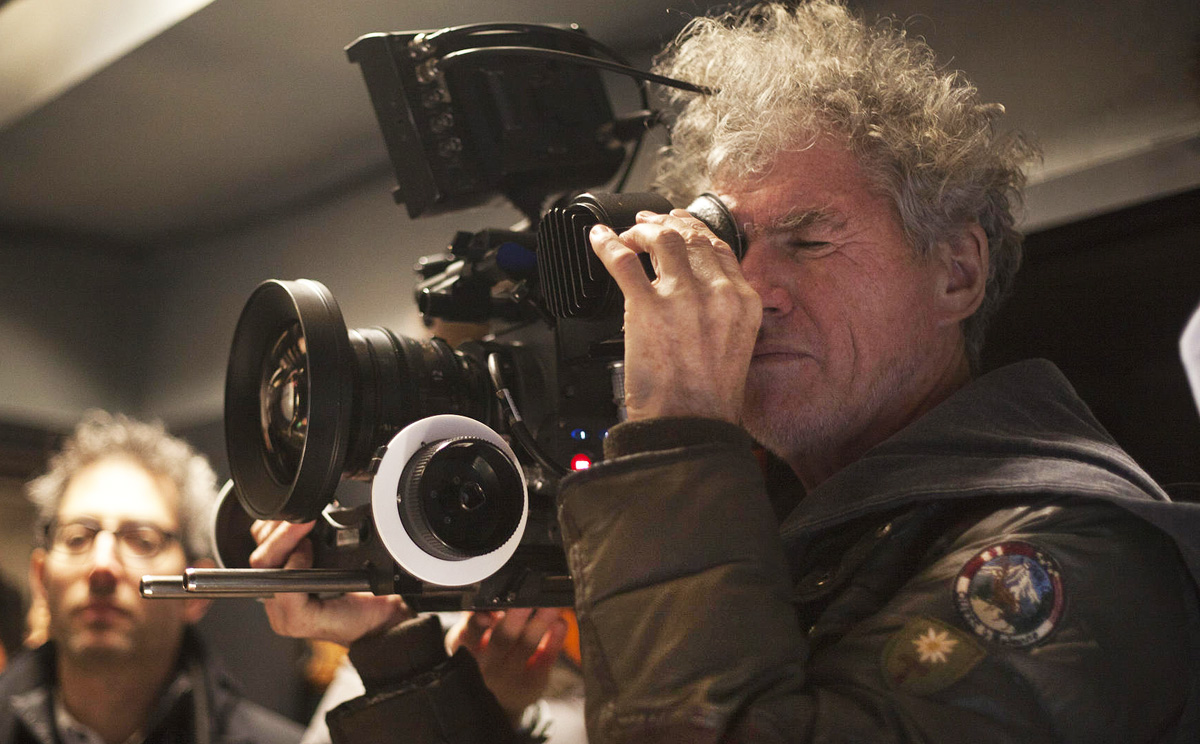 Everyone's favorite outspoken, frequently drunken cinematographer, Doyle is hard at work on many forthcoming projects. Of course, given that much of Doyle's recent work hasn't seen even a scant theatrical or home video release in the U.S., you may have a hard time getting to actually, you know, see, these projects. Starting with the ones you have a chance of seeing, the miracle duo of Doyle and Alejandro Jodorowsky are hard at work shooting Endless Poetry, which you can help Jodorowsky finish by contributing to the film's Indiegogo page. Doyle is no stranger to crowdfunding, as his Kickstarter for his documentary about three generations of Hong Kong residents, Preschooled Preoccupied Preposterous, was recently funded, and if you didn't contribute to the campaign, you can always mooch off someone who did and watch their digital copy of it. He also shot a documentary for Mark Cousins (of The Story of Film fame), entitled I Am Belfast, which you could have seen if you live in the U.K. or the Czech Republic. As always, Doyle's bread and butter has been Asian films, and he has a bunch of those finished. Port of Call played at Canada's Fantastia Fest, so if you missed that, you're probably screwed, and two other films he shot, Fundamentally Happy and Enishi: The Bride of Izumo, are out there in the ether as well.
Darius Khondji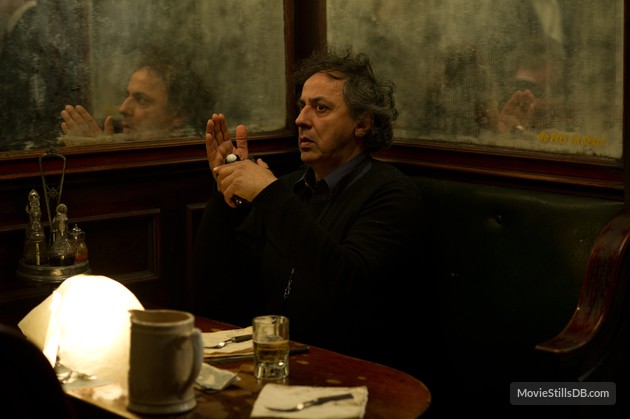 As I mentioned in a previous "News" post, wonder of wonder, miracle of miracles, Darius Khondji will be shooting James Gray's The Lost City of Z (provided there's no Panic Room-esque falling out between the two). Of all God's miracles large and small, this is easily the most miraculous one of all.
Matthew Libatique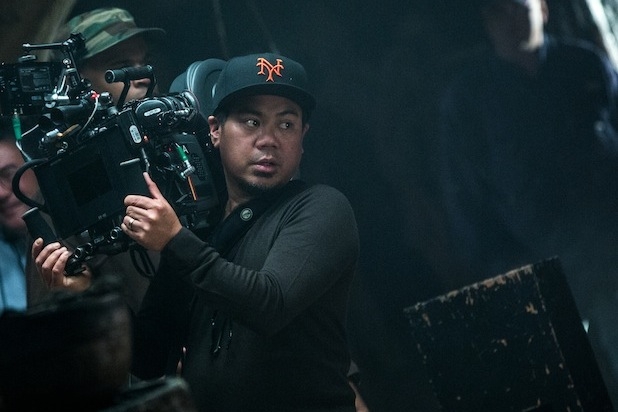 Matthew Libatique was most recently behind the camera on F. Gary Gray's NWA biopic Straight Outta Compton, and he has four(!) films in various stages of production. The one that's coming to a theater near you the fastest is Jodie Foster's Money Monster, where a man (Jack O'Connell) who lost everything thanks to the bad advice of a Jim Cramer-esque TV personality (George Clooney) holds his show hostage. I'm sure it'll look great. After that is Chiraq (or whatever it ends up being called), Libatique's first narrative film with regular collaborator Spike Lee since Miracle at St. Anna (in the time between that and this, Libatique had shot Lee's document of Mike Tyson's one-man show and no less than two Lee-directed stand-up comedy specials), followed by the soccer star biopic Pelé and James Ponsoldt's Dave Eggers adaptation The Circle.
Emmanuel Lubezki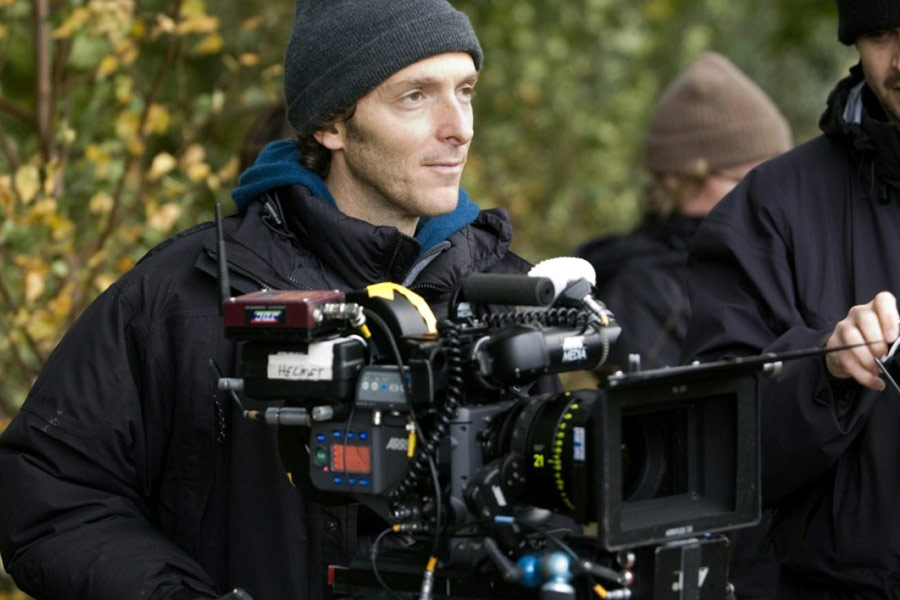 Half of America's favorite prankster duo and one of the most well-known cinematographers currently working, Lubezki has four projects on the horizon. The one coming out this year (of course, you likely won't be able to see it until next year) is Alejandro González Iñárritu's The Revenant, which was shot almost entirely using natural light. There's a shockingly good chance that Revenant nets Lubezki a third straight Oscar, which would make him the record-holder for most consecutive Oscars received in the Best Cinematography category. What won't be getting Lubezki even a theoretical Oscar is Last Days in the Desert, where Ewan McGregor's reenacts Christ's temptation during his 40 days and 40 nights of fasting by playing both Jesus and the Devil. It played at Sundance earlier this year, but does not have an official U.S. release date yet (although you can see it at the Waterfront Film Festival on September 26). And then there's Terrence Malick. Malick, the sudden speed demon, has finished two movies with Lubezki, one of them being Knight of Cups, which will be released in March of next year, and the other being Weightless, Malick's first film to be shot primarily in digital. It does not have a release date (Malick's other in-production film, Voyage of Time, was not shot by Lubezki). There's also Paul Atkins' The Devil's Teeth, a movie (produced by Malick) that serves as a defense of great white sharks, which has been "in development" for going on five years now. Who knows what will come of that, but here's hoping we get more Lubezki any way we can.
Rodrigo Prieto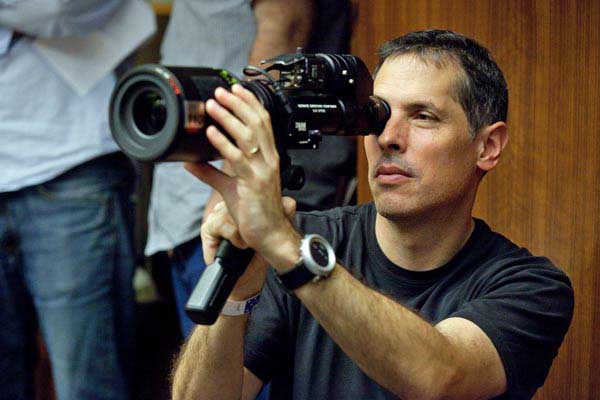 The former regular cinematographer of Alejandro González Iñárritu, Prieto's upcoming schedule is all Martin Scorsese, all the time. Prieto and Scorsese worked together on The Wolf of Wall Street, and they've continued to collaborate since, on The Audition, a star-studded short film/commercial for the Melco-Crown's movie-themed casino and resort in Macau, the pilot episode of Terence Winter's new show Vinyl, and, most substantially, Scoresese's next feature film (and his passion project for a long time), Silence, about Jesuit priests (Liam Neeson, Andrew Garfield, Adam Driver, and Ciaran Hinds) traveling to Japan to spread the word about Christianity.
Vittorio Storaro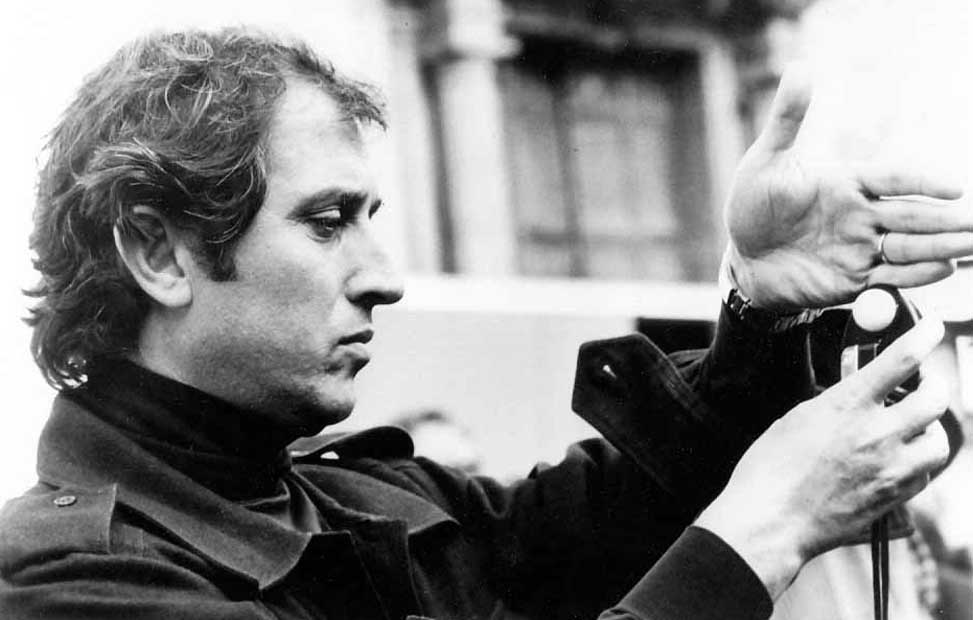 As I mentioned in another previous "News" post, Storaro will be shooting Woody Allen's untitled next project. What I didn't mention in that piece was that this would be Allen's first film, and Storaro's first narrative film, to be shot digitally (it will also take place in the 1930s). In addition to that, Storaro will also shot Carlos Saura's Picasso biopic 33 días, which will star Antonio Banderas as Picasso and, this is true, Gwyneth Paltrow as Dora Maar.