When the late, great website The Dissolve ended operations, it's commenting community had The Solute to call home, but the staff and writers of The Dissolve have been scattered to the winds of the Internet. With Dissolve On, we collect some of the essential film writing being done by these essential film writers. Because there's always a Dissolver writing something notable about the movies (and occasionally other stuff) somewhere on the Internet.  
These folks are talented and prolific, so please share the pieces we missed in the comments!
PROGRAMMING NOTE: The Toronto International Film Festival wrapped recently (with Lenny Abrahamson's Room being awarded the People's Choice Award) and The Dissolve was there in spirit. By our count, there were 8 former Dissolvers covering TIFF to varying degrees (if we left some gaps in anyone's coverage, please let us know in the comments!) This is an attempt to collect some examples of their impressions and point you to where you can find the rest of their work covering TIFF. Hopefully perusing their coverage will be an easier process to navigate than cooking a German pizza in an Italian oven in Toronto, Canada.
Noel Murray wrote an introductory piece on TIFF's place in the Festival/Film World ecosystem for Vox:
"(D)on't get the idea that TIFF is all about Oscars. Taking into account both feature films and shorts, nearly 400 movies will screen at 2015's festival, and they run the gamut from trashy B-horror to radical avant-garde experiments. The vast majority of what plays in Toronto each September is bound for art-house theaters, cult DVD labels, or a longer trip around the festival circuit — not to the Golden Globes or the Academy Awards.
At the same time, the Oscar race is a big part of TIFF's appeal. Over the past two decades, strong showings in Toronto have helped boost the awards prospects of American Beauty, Slumdog Millionaire, The King's Speech, Crash, and more. None of these movies were pegged as potential Oscar winners before TIFF. The grassroots enthusiasm of audiences and critics in Toronto changed their fortunes. All four movies listed above went on to win Best Picture…
But TIFF is just one part of the year-round film festival circuit, a major part of the international movie business. Understanding that circuit can help you pinpoint some of the best movies in the world weeks or even months before they arrive in the US."
Scott Tobias on Charlie Kaufman's Anomalisa for GQ:
"Kaufman remains perhaps the most brilliant comic mind in American film, with a special gift for turning existential anguish into conceptually inspired and unmistakably personal films like Being John Malkovich, Adaptation, Eternal Sunshine of the Spotless Mind, and Synecdoche, New York. His latest effort as writer and director—and his first in the seven years since Synecdoche—is the stop-motion marvel Anomalisa, a caustic and beautiful comedy that distills his point of view as well as anything he's done before. His torments are once again our pleasure… (The crowd-funded) Anomalisa represents Kickstarter culture at its most exciting and adventurous; it's a cult oddity that has absolutely no place in commercial culture, but got summoned into existence anyway. And in the middle of a festival stocked with dozens of drab, banal, forgettable movies, it's that rare sliver of transcendence."
Scott provided additional coverage for Variety and GQ.
Sam Adams on Tom McCarthy's Spotlight for Criticwire:
"Director Tom McCarthy's nuts-and-bolts approach to the process of investigative journalism has already earned "Spotlight" ample comparison to "All the President's Men," and there is a certain "follow the money" quality to the way the reporters in the Globe's Spotlight unit…track the Catholic Church's pattern of shuttling rapist priests between parishes rather than bring them to justice… The movie walks a tricky line between lionizing the reporters' doggedness — when he's interviewing a reluctant subject, Ruffalo ducks his head like a boxer looking for an opening — and underlining their ordinariness. They didn't break the story because they're superhuman, but because they put in the hours when no one else had. "Spotlight's" investigation kicks into gear when the Globe's new editor, Marty Baron (Liev Scheiber) reads a column about an accused priest and asks "Where's the follow?" Knowing there's a story is one thing; sticking to it is what actually makes change. "Spotlight" is all about the follow.
Sam Adams provided additional coverage for Criticwire.
Matt Singer goes Method in his review of Black Mass for Screen Crush:
"He can be a great actuh. But at a certain point in the recent past, Jawny seemed to stop looking faw great material and stahted looking faw anything that would affawd him the awppawtunity to put on a crazy wig and speak in a weeuhd accent. In the past few yeeuhs he's played a vampiyuh with crazy hair and a weeuhd accent, a Native American with a bird on his head and a weeuhd accent, a Canadian detective with a fake nose and a weeuhd accent, a singing wolf with crazy hair and a weeuhd accent, a British art thief with a crazy mustache and a weeuhd accent, and now, in Black Mass, he's James "Whitey" Bulgah, with thinning hair and a thick Bahston accent. Do you think Jawny even remembuhs what he really looks and sounds like at this point?   Surprisingly, in spite of that hair and accent (and some distracting blue cawntact lenses) Depp's puhfawmance in Black Mass is his best and most undahstated in yeeuhs."

Singer also provided additional coverage for Screen Crush (including this interview with the great Roger Deakins)
Kate Erbland interviews Room's Brie Larson for IndieWire:
"Larson has already garnered attention and admiration from the film community for her turns in films like "Short Term 12" and "21 Jump Street" and her television work in "The United States of Tara," along with newer roles in "Trainwreck" and "The Gambler," but "Room" is her most buzzed-about work yet, a film (and a performance) seemingly destined to make a play during awards time…
KE: You took the movie to Telluride before this, now you're at Toronto, everyone is expecting an awards push. Are you looking forward to that, are you afraid of that, are you trying not to think about that and just focus on the work?
BL: …what is it really to be afraid of? It'll happen or it won't happen. The thing that would have been scary is if I went on set to make "Room" and I didn't do a good job, so in my mind I'm like, I already did my thing.  
I'm mostly just enjoying this incredible opportunity to be here when the movie is playing. It's a disjointed art form, because it's a very small intimate thing that we do and then it goes out all over the world and then a lot of times I don't know, I'm not in the theatre, I can't see what happens. So the part that I love about it at this point, at film festivals like this, is that I get to be there on the receiving end to see people, to talk with people, to have a conversation about it, and this movie in particular is doing something very special where it's opening people up." 
The Erbs provided additional coverage for IndieWire.
Noel Murray on Michael Moore's Where To Invade Next for The Playlist:
"During Michael Moore's introduction to the world premiere screening of his "Where To Invade Next," the man who's probably the best-known documentarian in the United States—if not the world—explained that he made this movie in secret, not because of any explosive content, but because he and his team wanted to take the time to "quietly focus on our art." That was an odd thing for him to say, given that even Moore's biggest supporters rarely tout him as a great artist. He's a champion rabble-rouser, and has made a handful of docs that are among the most powerful and popular of the past 25 years. But is Moore thought of as a superior visual stylist or master storyteller? Mostly not.  With "Where To Invade Next," though, Moore has made his best film in over a decade, and one that clarifies exactly what his strengths are. If nothing else, watching it helps explain why his clunkier movies (like 2009's "Capitalism: A Love Story") fall so flat."
Noel provided reviews of Chevalier and  I Saw The Light for The Playlist.
David Ehrlich reviewed Miguel Gomes' Arabian Nights trilogy/triptych/long movie for Time Out New York:
"The result is Arabian Nights, a gargantuan 383-minute trilogy that borrows the form of its ancient namesake but not its stories, replacing them instead with ones that Gomes has invented. By turns surreal, giddy, erotic, didactic, righteous, exhausting, boundlessly creative and a thousand and one other things, this shape-shifting colossus feels as diverse as the people of Portugal themselves.
Gorgeously shot on 35mm and Super 16, this broadly allegorical saga includes segments that range from the angry satire of "The Men with a Hard-on," in which government and IMF representatives encounter a genie who cures them of the impotence, to less-obvious episodes like "The Owners of Dixie," in which an adorable stray dog is passed between the various residents of a suburban high-rise." 
Ehrlich also reviewed Hirokazu Kore-eda's Our Little Sister for Little White Lies but must have some additional coverage somewhere in him cause dude saw a lot of movies at TIFF; he provided a list of the movies he saw, in order of preference, on his Letterboxd page.
Charles Bramesco on Roland Emmerich's Stonewall for The Playlist:
"Emmerich reimagines the storied New York riots that ignited the queer rights movement with a cast of characters amalgamated from different real-life figures (with a few key exceptions) and some conjured purely from the depths of his imagination. The result of this fictional history has already ruffled a few feathers with advocacy groups peeved that the film frames a group of gay men as the leaders of a revolution started by trans women of color. While Emmerich's intentions may be pure, he lacks the delicacy, intelligence, and skill to do right by a premise rife with potential for disaster — a topic in which the man is all too well-versed…
 At the very least, Emmerich can hold his head high in the knowledge that he wasn't responsible for the astonishingly thick script — that distinction belongs to Jon Robin Baitz, the pen behind such stirring moments as one during the climactic riot, in which our hero raises his fist to the heavens and screams "GAY POWER!" Come to think of it, that's really what most of the film feels like: a fist shoved in a face and words howled into ears."
BramBram provided additional wrap-up coverage for Forbes, spotlights some of his festival favorites at Random Nerds and posted a list of the movies he saw, in order of preference, on his Letterboxd page.
Mike D'Angelo wrote a wrap piece on some of his TIFF favorites for Nashville Scene:
"Back in 1976, this annual event began life as The Festival of Festivals, designed to bring the best films from various other major fests to Toronto. Nowadays, just about every major U.S. city hosts some version of that idea, and the Toronto International Film Festival (rechristened in 1994) has become much more, showcasing a slew of world premieres and kickstarting an awards conversation that will endure for the next four to five months. At the same time, though, it's retained its original mission, gathering up notable movies from Sundance, Berlin, Cannes, Locarno, Venice and elsewhere. It's one of the few festivals in the world at which two people could each watch five or six films per day, for nearly two weeks, and find that they have no shared titles to discuss…
All in all, though, my favorite experience at Toronto this year was seeing Ridley Scott's forthcoming The Martian, about an astronaut (Matt Damon) accidentally stranded on the Red Planet. It's essentially Human Ingenuity: The Movie, beginning as a Cast Away-style tale of one man's struggle to survive and gradually expanding to take in the collective effort of the entire human race to solve a problem, step by step by step. The focus is on Americans, of course (the Chinese play the second-largest role), but The Martian's optimistic conviction that we can all work together to accomplish great things is mirrored by TIFF's lineup, which is at once impressively diverse and comfortingly universal."
D'Angelo will also be providing "snarky capsule" reviews according to his site, The Man Who Viewed Too Much, where you can also see his tentative Pre-Fest Schedule of Films.
Bringing things full circle, Noel Murray wrote a wrap piece outlining the must-see films from TIFF for Vox:
"Over its 40 years of existence, the fest has built a reputation as the place where cinephiles get to keep up with the latest from the world's best filmmakers, while the showbiz press tracks the movies that stand the best chance of being players in the various year-end awards races.  The 2015 edition of TIFF was a weird one in both regards. The art films were a little off this year, with few new directors breaking out and no consensus masterpieces from world cinema's old guard. And while the mainstream fare was unusually strong, a lot of potential Oscar candidates took a pass on the festival circuit this fall, which left the press in Toronto to speculate on the prospects of a batch of long shots.
Nevertheless, at least once a day during its first week, the fest turned a spotlight on something magnificent. The 18 titles below — some flawed but interesting, some mostly good with a few outstanding elements, and a few truly great — are all the kind of movies that critics and film buffs gather in Toronto hoping to see every fall.
About half of these will be out by the end of the year, either in limited Oscar-qualifying runs or in multiplexes around the country. The rest will be playing a few more festivals before they get more widely distributed. But they're all worth knowing about, and seeing whenever they start making their way around the country and the world."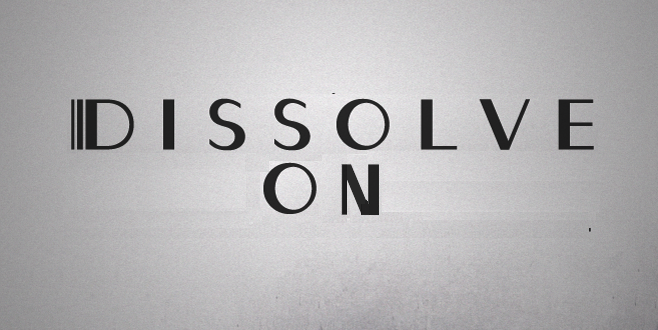 In regular DISSOLVE ON news, it was a busy week for non-Canada-bound Dissolvers too:
-Keith "Never Been to TIFF" Phipps kicked off his gig as editor at Uproxx writing about The Mindy Project moving to Hulu and posting a double review of Pawn Sacrifice and The New Girlfriend.
-Genevieve Koski is settled into her gig at Vox Culture writing about Reboots, Remakes and Reimaginings and the strange case of Steve Rannazzisi lying about living through 9/11.
-Craig J. Clark reviewed Criterion's Island of Lost Souls Blu-Ray release for One. Perfect. Shot.
-Rachel Handler continues to aim her wit and wisdom at pop culture with newswire entries for Vanity Fair.
-Jen Chaney posted some piece for The Washington Post and spoke about movies with WTOP (plus you know she wrote a book about Clueless, right?!)
-Matthew Dessem's new book (based on the classic Dissolve article) The Gag Man is available now from The Critical Press.
-Nathan Rabin wrote a Sub-Cult article on Grease 2 for Rotten Tomatoes, considered the Dad-lessons of Reality TV at his mom.me blog, wrote about Hackers in a SFW article for Playboy,  got a deal to write his fifth book and got blocked on Twitter by Cameron Crowe.
-Have you been jonesin' for a Tasha Robinson fix?  This was your week…