SPOILERS for the first season of The Shield, mild spoilers for Discworld and Dortmunder.
If there's one thing The Solute can get behind, it's morally compromised and conflicted white guys. And we're not alone! The Discworld novels of Terry Pratchett, the Dortmunder stories of Donald Westlake, and a little TV show called The Shield have all attained considerable popular and critical acclaim while focusing on the law and morality, and how they are applied and circumvented.
Well, the Discworlds under discussion here do – Pratchett wrote several dozen books in the series with numerous main characters, but the longest-running subseries follows Sam Vimes, who leads the police force of Ankh-Morpork, a city that contains wizards and trolls and the occasional dragon but is slowly industrializing and is never short on murder and conspiracy. Westlake also wrote dozens of novels under his own name and several pseudonyms, but the comic crime books about hapless burglar John Dortmunder and his escalating problems on the job became his biggest hit. And of course The Shield follows Vic Mackey, who leads a Strike Team of cops who commit crimes (from assault to outright drug dealing) in the name of serving and protecting the citizens of LA.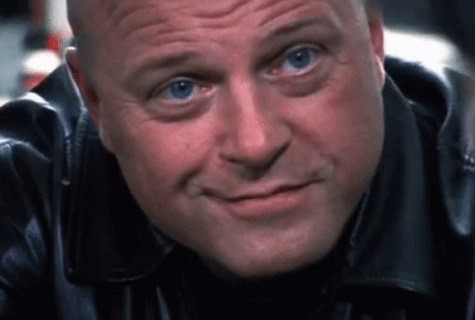 Each of these leads deals with a large supporting cast but has a crew of three loyal bros who have been with him from the beginning*. And each has a long-suffering but loyal female companion, more on them later. Mackey and Vimes are both cops and ones in positions of authority over other cops, but Vimes and Dortmunder – or more accurately, their creators – share a more unified sensibility. While the stories can get serious, particularly the Discworlds, Pratchett and Westlake are working in the comic mode, launching frequent asides on societal foibles and relishing how their characters are stymied by foolishness from the world at large and their friends in particular.
Which is not to say the stakes are not real. At one point Vimes has a literal demon inside him that urges him to extrajudicial violence and his stories generally revolve around him trying to square what is Right with what is Allowed, toeing the line that makes justice something other than how a righteous guy feels at the time. In the last novel focusing on his adventures, Vimes has an exchange regarding a local constable who throws drunks in the hoosegow but has no recognized authority:
"I would not consider him to be a policeman, and until I found that he was working within a framework of proper law enforcement I would regard him not as a policeman by my standards but as a slightly bossy street cleaner. Of some use, but not a policeman."

"By your standards, your grace?"

"Yes, sir, by my standards. My decision. My responsibility. My experience. My arse if things go wrong."
What starts out as a defense of doing things by the book is something else by the end. You must own your actions and recognizing that is a good way to pull back on actions you do not want to own, but sometimes you just have to accept the call you made and take responsibility for it.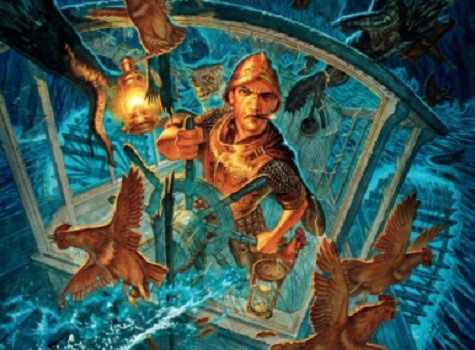 Vimes tries not to do bad, Dortmunder occasionally is roped into doing good. After he's rescued by a bunch of nuns (don't ask**) he is guilt-tripped/blackmailed into helping rescue a kidnapped member of their order, and in another book he reluctantly joins a vicious yegg's crew because otherwise the yegg plans on murdering an entire town. But while he's a generally peaceable person – unlike his dark counterpart Parker, in the novels from Westlake's pseudonym Richard Stark, he mostly sticks to quiet burglaries instead of armed heists – he does not pretend he's not breaking the law, and more importantly he does not pretend he's doing this for anyone other than himself. In the last novel focusing on his adventures, Dortmunder is baffled and as close to pissed off as he gets at his regular crew, who are considering taking something approximating paid work as subjects of a reality TV show (don't ask***), and he has to remind them why they do what they do:
"Money from wages," Dortmunder said, "is not the same as the same money from theft. Money from theft is purer. There's no indentured servitude on it, no knuckling under to whatever anybody else wants, no obedience. It isn't yours because you swapped it for your own time and work, it's yours because you took it."
This is not nice, and in the wrong light it could be viewed as something approaching Objectivism, a philosophy of might making right. But this is not a justification of a system, it is a rejection of one and a recognition of what that rejection means – being outside of the rules and not trying to get back inside.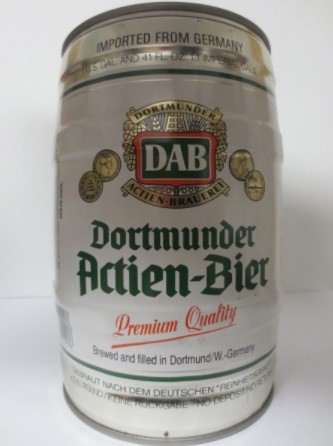 Vimes has a wife and later a son, they must deal with the reality of his life being on the line when he does his job and they do so with eyes open, knowing he is trying to hold the line within himself and giving him nudges when he might be wavering over it. Dortmunder has his faithful companion May, who is no stranger to lawbreaking herself (she works at a Safeway but shoplifts the day's groceries at the end of every shift, it is strongly implied that she's keeping the pair in cereal and coffee during Dortmunder's lean stretches), but who also will make sure he doesn't doublecross some nice nuns. Who are Sam Vimes and John Dortmunder when they are at home? They are themselves, and they have people who help them to be that way.
Which brings us to Vic Mackey, a person who I am just beginning to know (as opposed to Dortmunder and Vimes, who I have read repeatedly and with great pleasure). While The Shield is frequently very funny, it is not comic in the sense of Pratchett and Westlake and its structure is episodic/seasonal, rather than the fairly comforting routine of the novelistic series. Its actions ripple across days and weeks, it is "realistic" and Mackey's issues at work and home are not wrapped up on a regular timetable to prepare for the next adventure.
Mackey's problems are legion, from the expensive costs of caring for his son's special needs to the ongoing cover-ups of his team's drug dealing and his own assassination of a fellow cop who was ready to blow the whistle on said drug dealing. He tells his fellow Strike Team members about his son but keeps his wife Corrine in the dark about what he really does at work. It's compartmentalization, a major theme of James Ellroy's, and a concept that works as well for Mackey as it does for Ellroy's characters.
Vic Mackey is always keeping his stories straight and massaging the stories of others. He is an instrument both blunt and extremely delicate, building allies from enemies because he knows any advantage can be used later on. The bluntness gives cover to his more subtle machinations (Mackeynations?) and only an equally uncompromising response can really throw him. At one point Mackey runs afoul of the Nation of Islam, who are not happy with the drug dealing he's allowing, and the group occupies the police station until the situation changes. The group's leader stares Mackey down and tells him something, the delivery is unclear. Is it "Know you're evil?" Or is it "Know your evil?"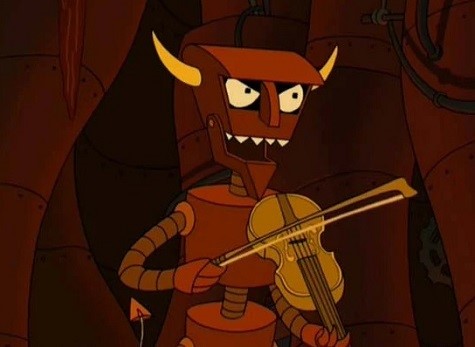 The former is more in line with a religious concept of falling from grace but the latter is what I hear. Because Mackey is in the position of Vimes with the worldview of Dortmunder and sees nothing to reconcile here, he takes what he wants because his status of dispensing justice allows him near-infinite opportunities to do so. To truly accept what he wants would mean he can no longer have the ability to obtain it. Or at least to do so while keeping everything else he wants, like his family.
At the end of the season, Mackey faces down his longtime protector within the department, a man so close to Mackey that he can threaten his family with the same impunity Mackey uses over the citizens, law-abiding and otherwise, that come under his purview as a policeman. Mackey uproots his family to protect them but cannot explain why and Corrine, who has put up with a lot of confusing and unexplained edicts from her husband over the course of the season, finally takes the kids and leaves him. When Mackey discovers this he tears at himself, recognizing that he's lost something integral to … well, integral to what he thinks he is.
Because before that, Mackey was pretty certain of himself. He confronts his protector after cutting a deal with his boss – another hated antagonist turned ally – and brings him to justice. And this guy has done some incredibly bad things, purposefully directing police away from areas in order to increase crime and drive down property values. Mackey and the Strike Team are appalled, because they really do see crime as something to stop, or at least control by managing their own kept dealers. To contain, to use another Ellroyism, and if they can make some cash doing so, why not?
So in the last episode in this first season focusing on the adventures of Vic Mackey, a man who has orchestrated a long-running conspiracy within the police department that lead to several deaths in order to secretly make himself some money arrests a man who orchestrated a long-running conspiracy within the police department that lead to several deaths in order to secretly make himself some money. "Don't act like you're better than me," Mackey is told. His response: "I'm not like you."
Know your evil. Sam Vimes knows his and works to keep it down, understanding it can't be ignored or wished away and that the work never ends. John Dortmunder knows his and lives it, but doesn't pretend it is good and doesn't let it be greater than he and his can live with. Vic Mackey does not want to know his, and there are six more seasons to go. Who knows what evil lurks in the hearts of men?
---
*well, almost the beginning in the case of Dortmunder
**Don't Ask is the title of a Dortmunder novel but not this one, which is called Good Behavior
***nope, this one is titled Get Real