Back to school time! And that means we need to spend some time on safety, boys and girls.
Why Take Chances? (1952) dir. Sid Davis
"I'd sure hate to be left out when the gang's going on a picnic, wouldn't you?" If nothing else, these films are frequently instructive in delivering a lot of squareness and passive-aggression efficiently.
This is one of the many works of Sid Davis, the dark prince of educational scare films of the 1950s and 60s. Mocking old safety films is an old past time (and it's never not fun). But it's important to remember there's nothing to laugh at when Jimmy runs into a tree playing football or steps on a nail while barefoot at a construction site or cramps up when he swims too soon after eating a hot dog or gets bit by a pooch he didn't properly greet or electrocutes himself with a kite in the rain or falls off a telephone poll. And it's especially not funny when he gets caught in a collapsed cave he dug and lured his friends into.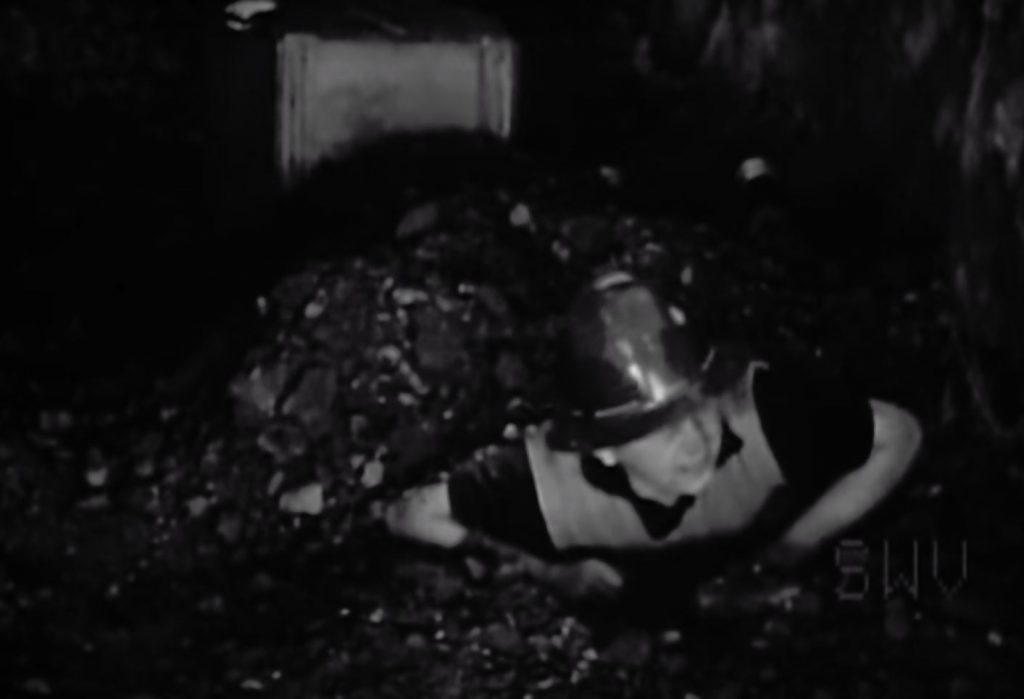 This is some real stuff (except the cramping up in the water after eating – that's nonsense), and it's all Jimmy's own fault. The narrator even notes they would have found Marsha in the abandoned fridge sooner had Jimmy not intervened, lest we think for a moment he isn't the biggest fuck-up on the unsupervised block.
If you're detecting a note of insincerity in my description, I can assure you that as a child I would have been absolutely terrified by, if not this film, then the contemporary films like it. I still remember the horror of an anti-bullying video that finishes with the antagonists pushing their victim to the deep end of the pool. We see adults rushing to the scene where an ambulance has pulled up, but we don't know the victim's final fate. It's an ambiguous ending that has haunted me from that church multipurpose room through every swim I took as a child or supervised as an adult. The lesson I learned wasn't "don't bully" but "don't go near the deep end of the pool" because from a young age I knew which side of that equation I'd be on.
Sid Davis made his bones figuratively kicking wimps like me into the deep end of the pool. His films pulled no punches in describing the consequences of tomfoolery. And his definition of tomfoolery adapted to an increasingly urbanized Western America. Davis's first safety film, "The Dangerous Stranger," was funded by that guardian of the old American frontier John Wayne, whom Davis worked as a stand-in for in the 40s. The success of that film launched his prolific production company. His films covered the consequences of failing to stay vigilant around strangers, holes in the ground, and most everything in between. As the 60s counterculture dawned, the movies moralized about reefer. These were not subtle portrayals of experimentation. The only question being after your first puff was would you support your subsequent heroin habit by becoming a call girl or would you lower yourself to streetwalking?
These films are valuable for their authenticity. Yes, their stories are mostly apocryphal and the situations are obviously staged. But produced on a shoestring as they were, the clothes and uniforms, the insides of doctor's offices and juvenile courtrooms, the menace-concealing alleys and parks, all had to be photographed as they were. It's also an unfiltered look at the fears that gripped the denizens of American cities at the time. They contain bad guys unconcealed by a cinematographer's precise shadows and stories without happy endings. They're home movies of nightmares.
—–
– Hat tip to Son of Griff who gave me an introductory list to the films of Sid Davis as part of our Movie Gifts. His description of these film is also great: the documentary take on film noir.