There are three questions one must ask in considering any adaptation of Herman Melville's magnificent novel Moby-Dick, one of the perennial contenders for the Great American Novel. In no particular order, they are:
How long is it?

How racist is it?

How gay is it?
So you'll see I had some trepidation when I took on a two-hour adaptation from 1956. Still, Ray Bradbury had a hand in the screenplay, so I settled in to grade the whole business on a curve.
So let's start with the basics. 
How racist is it? 
Pretty racist! A few characters which are explicitly described as Black in the text are Black, but every other person of color in the cast appears to have been played by a white actor in various shades of brownface. Queequeg is played by Austrian actor Friedrich von Ledebur with the kind of fake tattoos and scarification that make you mutter darkly, "choices were made." It both reflects the problems in its source material and makes them worse at times. There is one moment that, at least in my opinion, improves on the source material a bit, but we'll get to that in a bit.
How gay is it? 
Not gay enough. There's certainly some homoeroticism in both the relationship between Ishmael and Queequeg and in the crew's general devotion to their tormented captain, but honestly I think Treasure Planet might have more subtext. You can't have it all.
How long is it? 
About two hours, which is of course, not nearly enough to contain the full text of Melville's absolute unit of a book. (Though, of course, the movie was bound to dispense with Melville's exhaustively long lists of Whale Facts.)*
I guess at this point I should answer the question Is It Any Good? and the answer is…eh, well, if you can put all the flaws above aside**, it's okay! Bradbury takes a lot of phrasing straight from the book, which is both blessing and curse, because Melville has one hell of a way with words, but it's also a very literary way with words. Orson Welles has an absolutely stellar monologue before anyone goes out to sea, and Bradbury and Houston take a practical, focused axe to the script that was necessary to create a two-hour adaptation. 
There is a particularly nice contrast between Queequeg and the Pequod's first mate Starbuck when both of them realize that their voyage is doomed — one through Ahab's decision to abandon the sacred mission of hunting whales down, the other due to fortune telling***. In the one possibly-less-racist moment of this film, these men of faith both experience a major crisis. Queequeg freezes up and becomes near-catatonic after ordering his own coffin to be built, and Starbuck attempts a mutiny. (Queequeg is more successful, though the only thing his coffin manages to do is save his, er, friend Ishmael, the man who chose this doomed voyage in the first place.) By that point, Queequeg and Starbuck's reactions don't even strike the viewer as that unusual; the whole ship seems to be driving everyone around the bend.
Gregory Peck, unfortunately, is something of a weak link as Ahab. It's not entirely his fault; the script spends more time telling us about his charisma than letting him show that charisma onscreen, and the general consensus — even from Peck — was that he was too young for the role. (Director John Huston might have fit much better.) That phenomenal monologue by Welles doesn't help, because you're probably ready to follow him to the gates of hHell by the time he's done. (Honestly, I might follow The Brain to the gates of Hell, much less the real Orson fucking Welles at the height of his powers.) Peck just can't compare to that level of gravitas, and we don't spend enough time with him to see the pain or passion that drives him. I fault the script for that one as much as Peck himself, though. In a novel, you are deep in Ishmael's perspective, and you have much more time to watch Ishmael marvel at the men who follow Ahab, then slowly fall under his spell and join their ranks. 
For its era and budget (which seems to have been stretched to its absolute limit), it looks quite good. The sea looks intimidating, the whale itself is convincing. (Stories differ on whether or not the production built full whales of multiple sizes that were subsequently lost; judging from the final result I'd guess not, but who can say? At any rate, Huston said there weren't any full-sized whales.) But there's a smallness to Moby Dick that can never touch the mythic strength and power of the novel. It's a cliche to call things "unadaptable," but I will say that Moby-Dick is deceptively tricky for what is, stripped to its spine, an action story about one man's obsession and a big damn whale. Digressions and dodgy racial stereotypes aside, there's a lot under the surface that adaptations can struggle with. It's not a coincidence that the best adaptations are generally considered the spiritual ones (like Star Trek: First Contact). 
The filmmakers did their best, but the whale won in the end. It usually does.
If you don't want to watch the movie, you could do worse than reading the distressingly accurate MAD Magazine parody from back in the day, which is the source for the banner image above (shoutout to Sam for finding it!).
* And some of the ones he didn't make up are still considered accurate today!
** The brownface will, and absolutely should be, a dealbreaker for many. NGL, I went to claim this because, you know, Moby Dick, and then thought, "oh shit, what about Queequeg?"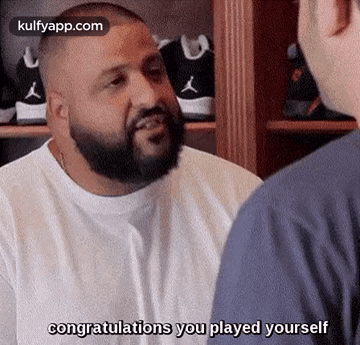 *** See, this movie says, the white people are nuts too! But, of course, Starbuck and Queequeg are the only people to realize the truth; they're all doomed, except poor Ishmael, who only survives thanks to his companion's carefully made coffin.