Let's go onward with part two, which will take us through twelve more shows…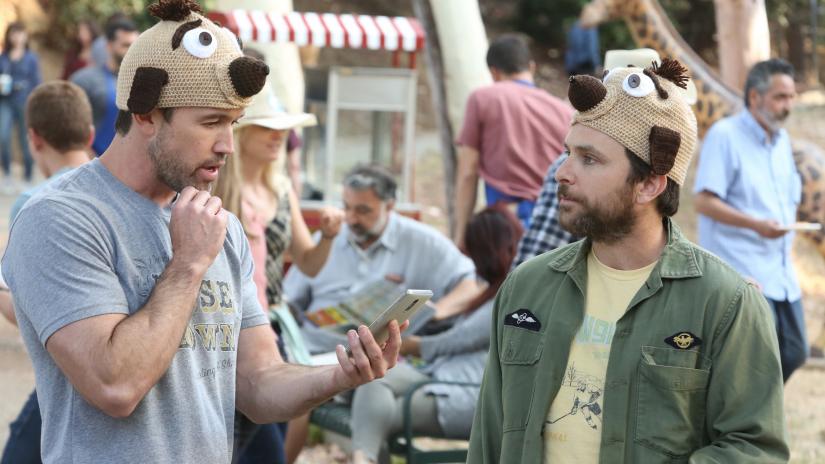 18. It's Always Sunny in Philadelphia
Season 14
FXX
It's Always Sunny saw a similar decline in my rankings as The Good Place did, but there's a demarcation this year: While Sunny wasn't as good as the last couple of seasons, I can't really say I was disappointed in it. This ranking is more of a function of a number of shows having terrific seasons in 2019, particularly in comedy. (It was pretty difficult to sort out the middle section of the list– I might rank it all differently if I did it again.)
Sunny is still a must-watch show, though, with a couple of fun concept episodes ("The Janitor Always Mops Twice," "Waiting for Big Mo") to help carry the day, and episodes like "Dee Day" returning to the Gang's self-created mythology and finding ways to put a new spin on it. The Gang adapts to the times, as well: The highlight of "The Gang Gets Romantic" was its horrifying attempt by Dennis and Mac to use AirBnB to engineer a romance, and "The Gang Texts" features everyone adapting to the mores of group texting on a day at the zoo in various, character-appropriate ways. Nothing of a pinnacle like Mac's dance or "Hero or Hate Crime?" in this bunch, but, like American Dad, a show running this long and still playing strong at all is quite an achievement.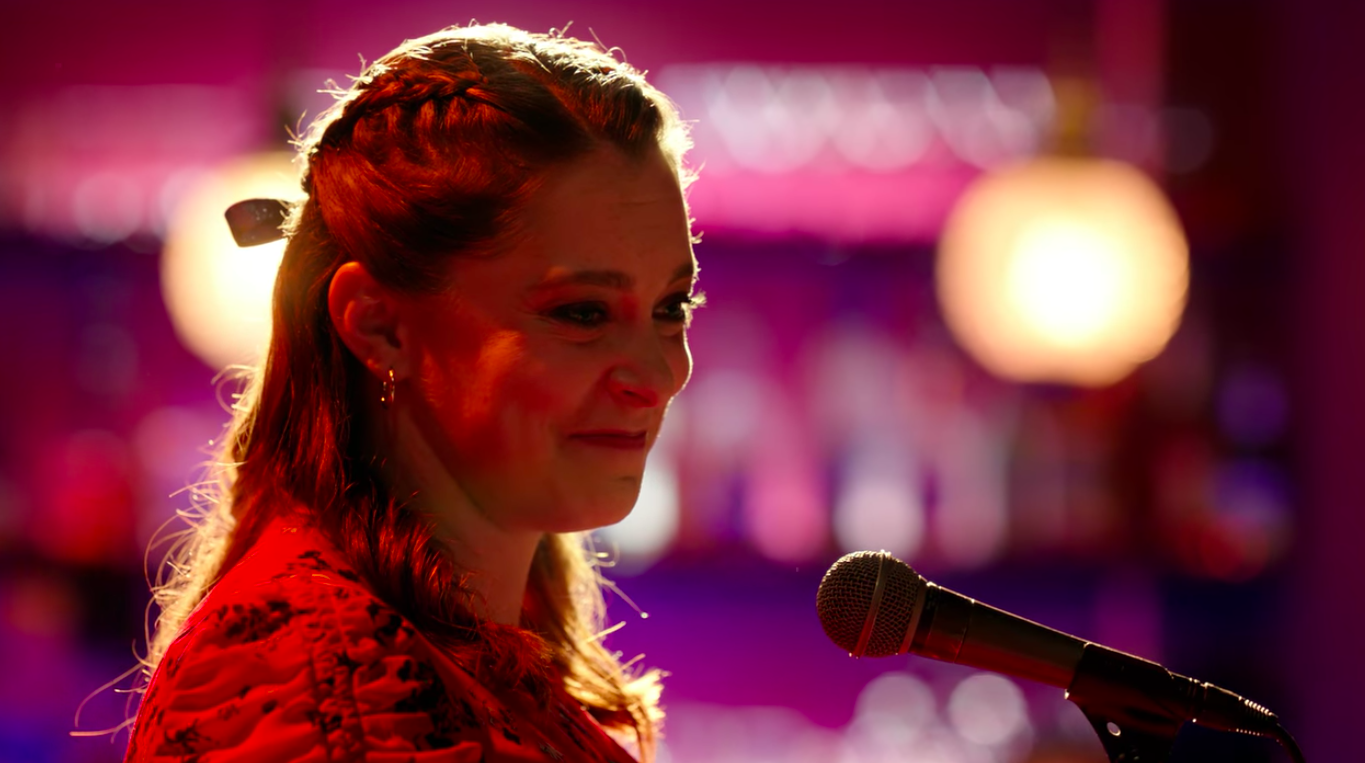 17. Crazy Ex-Girlfriend
Season 4
CW
A lot of the buzz faded from Crazy Ex-Girlfriend, but it never really dipped in quality (although losing Santino Fontana was a big blow). In the stretch run, Rebecca Bunch finally starts working on herself and finding peace and a way to accept herself and channel her gifts. There's a romantic, uh, quadrangle throughout these episodes that plays out neatly and in a way that feels very character-appropriate. Everyone pretty much ends up in a better place by the end of the series– aside from Rebecca, Paula and Darryl are most notable here– which really works, considering what a spark plug Rebecca is and how even at her worst she managed to jump-start something in all of these people's lives. The songs remain fun, too.
As I often do, I struggle to write about shows that have been on this long and don't have anything in particular I want to highlight, but as one of several shows on this list ending this year, I want to say the season works well, the whole thing is worth seeing, and I'll miss it.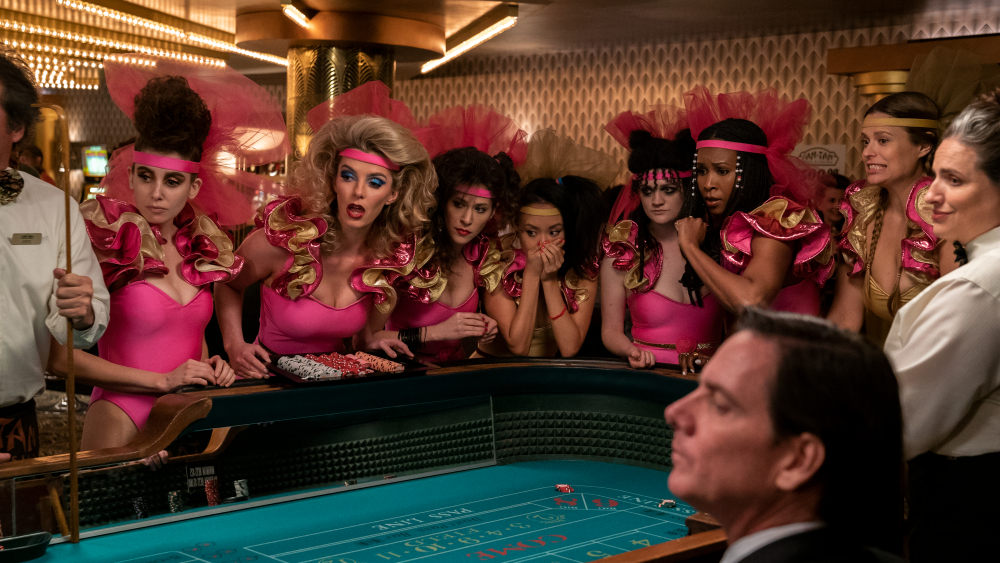 16. GLOW
Season 3
Netflix
I didn't think GLOW was quite as good in season 3 as in season 2, but it still delivered on great characters and the drama of their lives (and the fun of producing a wrestling show, natch) and had a handful of memorable moments. In season 3, GLOW moves from local-access TV to a live Vegas show, with all the complications that entails (and introducing Geena Davis as a former showgirl turned businesswoman and Entertainment Director).
The season started out a little shaky, but we got a lot of great character stories in the end; it's hard to pick my favorite, although everything with Sam (regarding both Ruth and Justine) was terrific, Shiela's growth really hit home with me, and Bash's story ended up being so stunning I put it into our TV moments of the year list. Still a good show, and it'll be back at least for a fourth season, too.
15. Bob's Burgers
Seasons 9 and 10
FOX
I don't know that there's much new to say about the show, but I can tell you that it remains as consistent and delightful as ever. We got a number of great plots this season, for adults (Bob tries to revive his favorite radio DJ's career; Bob and Linda try going to a party with their new young hip friends), kids (the kids trying to save Zeke from expulsion; Tina trying to get close to Jimmy Jr. on a hayride), and, of course, the holidays (Bob finally gets his dream turkey; Linda takes her Christmas temp job at the post office a little too seriously). This show really hasn't missed a beat; I don't know how they do it, but I hope they can keep doing it.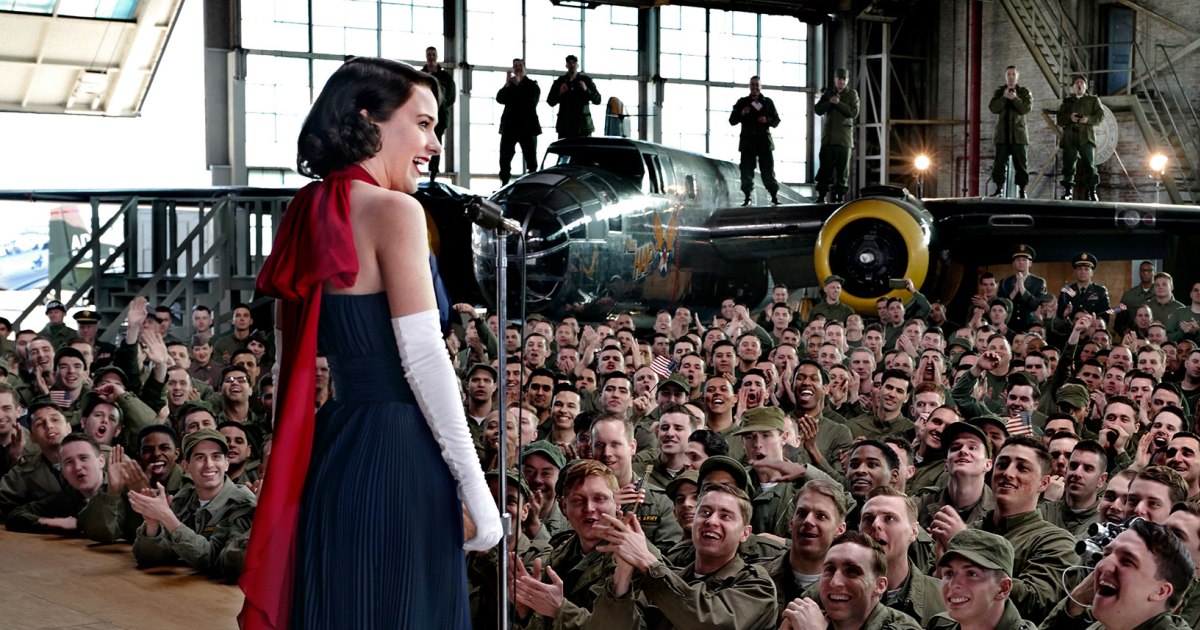 14. The Marvelous Mrs. Maisel
Season 3
Amazon
Miriam Maisel goes on tour this season, and I think that really helped kick the show into another gear: Now that we know Miriam is a talented comic, we get to see her learning what it means to be a professional comic (and for Susie, what it means to be a professional manager). This opens the show up quite a bit to new storylines and characters; there's plenty enough going on at home, too, with Joel trying to open his nightclub, and Abe and Rose seeing their lives upended and trying to take command of them each in their own way.
All those changes lead to characters having to make real decisions with consequences, real drama that drives the show forward this season and makes it more than just a pretty funny show in a setting it's nice to luxuriate in. Don't dismiss the lower ranking this year as a sign of a slip in quality; there's just a lot of really good TV that wasn't on in 2018 yet to come on our list.
Special shout to Sterling K. Brown, who absolutely kills it as Shy Baldwin's manager and childhood friend Reggie, an absolute unbreakable rock that manages to keep the whole ship running smoothly. ("Rocks don't move ships." "There's an explanation for that, you see– Oh, sorry, out of space, time to move on to number 13.")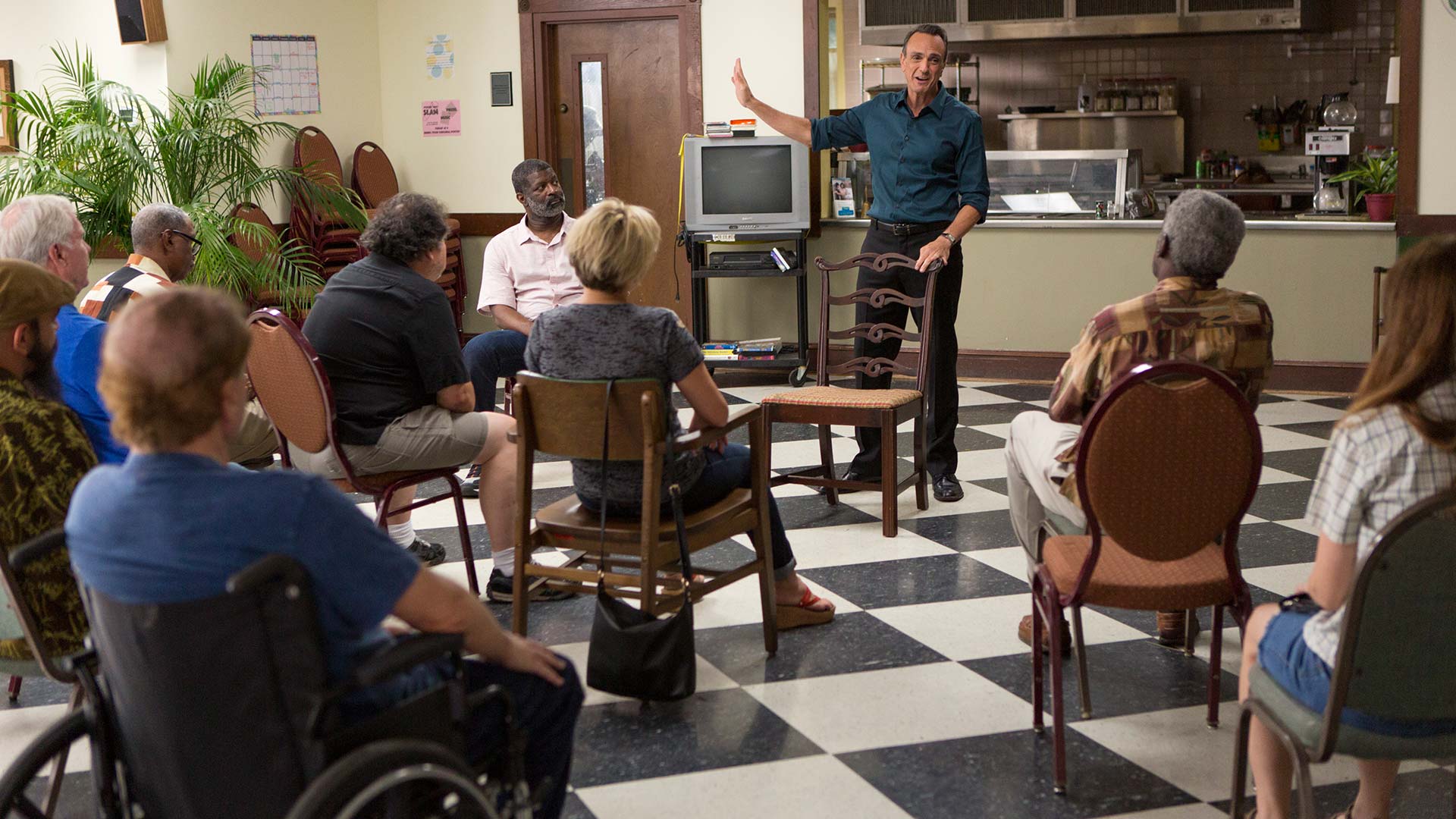 13. Brockmire
Season 3
IFC
I wasn't sure if a newly-sober Brockmire would still be good for comedy, but in the end, this season worked really well. Jim is trying hard to be a better person, but he hasn't lost his foul mouth or his way with an anecdote. He's calling spring training ball in Florida, with a new partner in the booth (Tawny Newsome) and a new producer (Richard Kind), as Charles has stayed behind in New Orleans to continue building his multimedia empire. Jim also meets a new rival in Matt "The Bat" Hardesty (J.K. Simmons), although that rivalry eventually turns friendly and gives us one of the most graceful scenes of the year. Jim Brockmire may be sober, but he still finds ways to get up to enough antics to be funny, and his journey of trying to be a decent man is hard-fought and believable. We're getting one final season in 2020, and I'm certainly on board to see where Jim's story ends.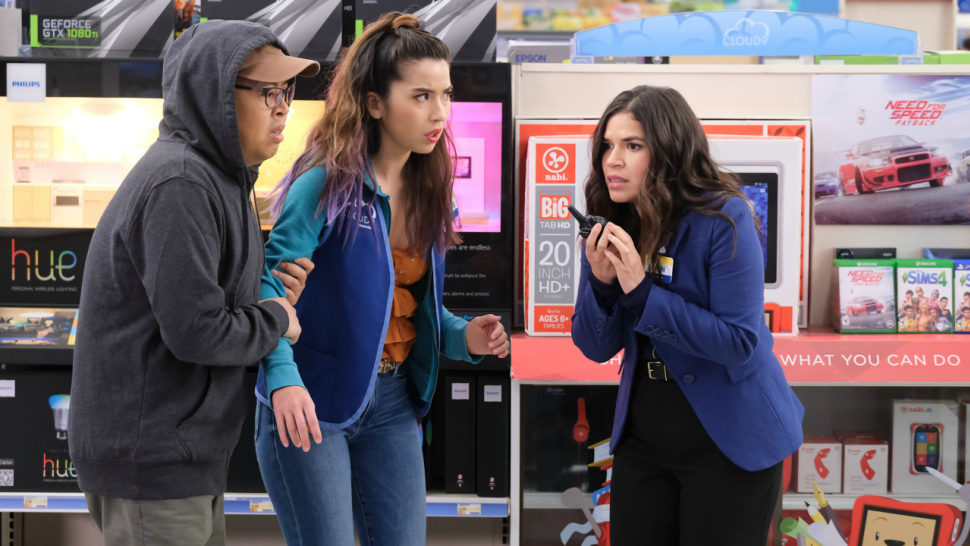 12. Superstore
Seasons 4 and 5
NBC
Man, time flies. I still feel like I'm promoting this show like it's a brand new thing. There really isn't much new I have to say about it, however, after it makes its third consecutive appearance on my list. It's still funny as ever, has the very chill workplace-hangout vibe I like in my shows, and had (as you'll note if you read the "TV Moments of 2019" article) one of the most true-to-life high-stakes plots in a comedy this year, creating a thrilling and unforgettable sequence in the season 4 finale. And last, here's to Marcus, no longer making boob cheese but also no longer sleeping at the store and now living with Mateo's grandmother instead.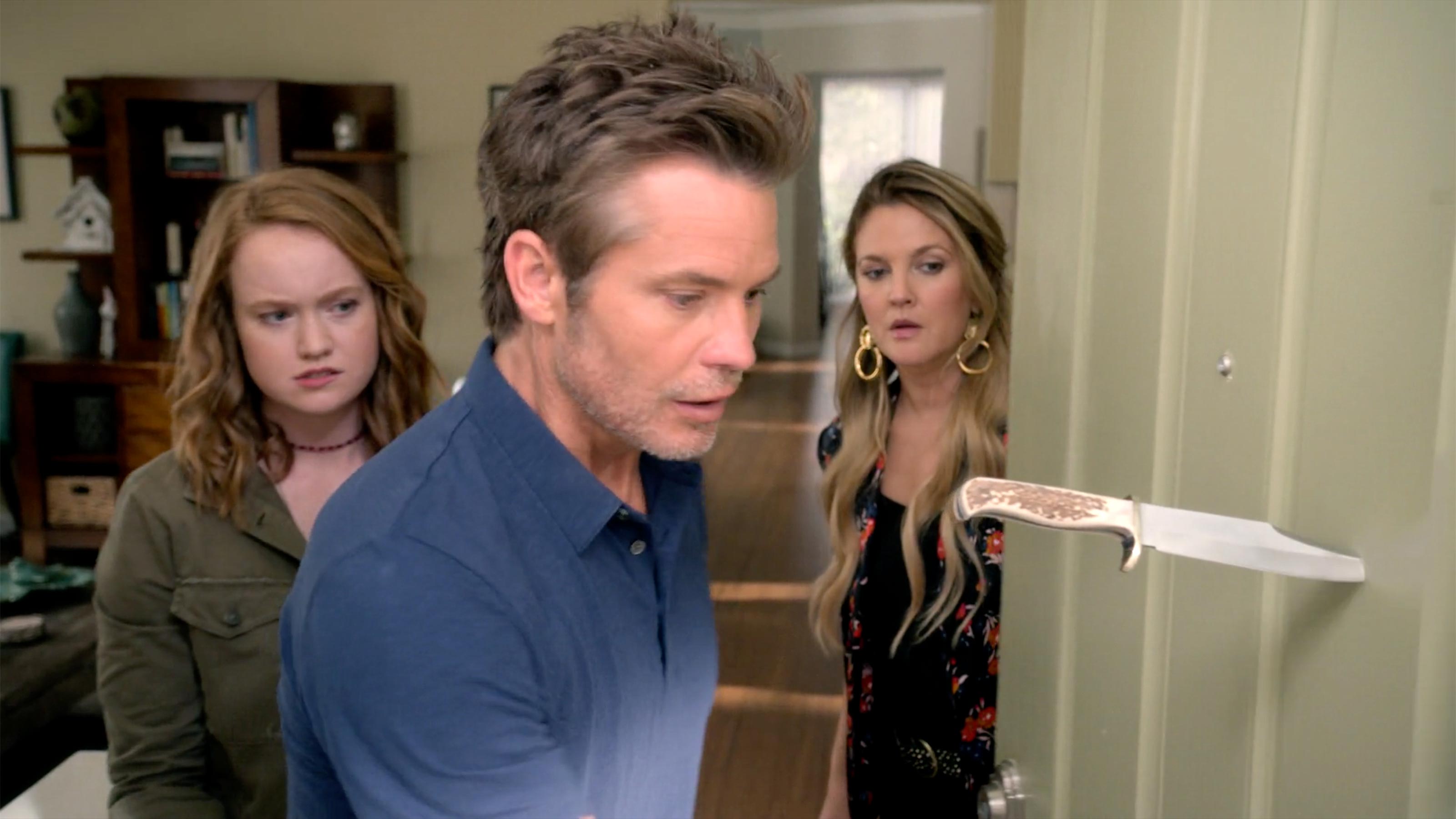 11. Santa Clarita Diet
Season 3
Netflix
I didn't think this was quite as tightly plotted or intense as season 2, but it was still gripping and funny and one of the best-acted shows on TV. It probably hurt a little that Natalie Morales had to be written out so she could star in Abby's, but we still had to deal with the consequences of last season (particularly Abby and Eric's eco-terrorism), ancient orders of zombie-slayers, and Serbian gangsters looking for immortality. The show remained funny and engaging, with our four leads comprising one of the best ensembles on television. And in guest casting, we naturally (for Victor Fresco) got both Malcolm Barrett and Jonathan Slavin (well, Slavin was already a recurring guest), and Alan Tudyk (filling in for Nathan Fillion, for all you lovers of meta-casting), but perhaps most surprisingly of all, the great Linda Lavin! (Lavin also guested in an episode of Brockmire as Jim's mother. Will 2020 be the year of the Lavinaissance?)
The season finished on a cliffhanger, and sadly, Netflix did not renew it, leaving us to forever wonder what will become of the Hammonds. But this season and the entire show are well worth your time, one of the most delightful and consistently gripping shows on TV.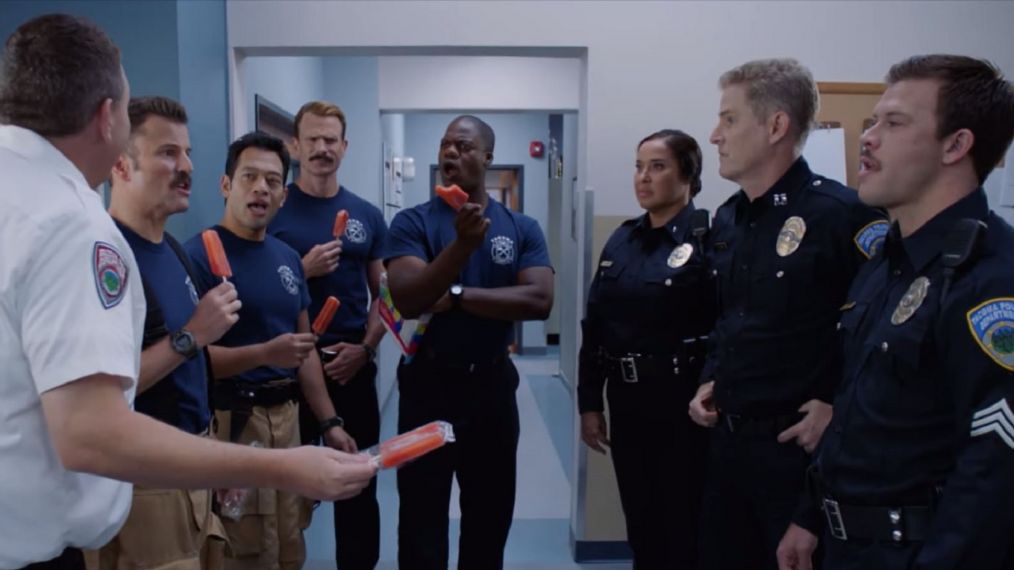 10. Tacoma FD
Season 1
TruTV
Ever wanted to see Super Troopers in a firehouse? Tacoma FD, created by Broken Lizard's Kevin "Farva" Heffernan and Steve "Mac" Lemme, revives the concept of first-response workers in a town that doesn't need them very often finding ways to bond, kill the time, and mess with the local cops. I can't say it's as good as Super Troopers, but that's also one of the funniest movies I've ever seen in that vein. What I can say is that Tacoma FD keeps the spirit intact while still finding ways to remain fresh, thanks to the same attention to character and detail.
Tacoma is apparently "America's wettest city," so the firefighters don't have much to do; appropriately, they spend their time pulling pranks, engaging in contests, feuding with the local police (see photo above), and doing things like shooting a beefcake calendar. The team comes across as believable friends who care about each other, which turns simultaneously funny and sweet in episodes such as "The B-Team."
As befits their age now, Heffernan plays the fire station's Chief, Terry McConkey, and Lemme is his captain, Eddie Penisi. Terry is married to Eddie's sister, and early in the season his daughter Lucy joins the firehouse, which creates more uncomfortable paternal feelings for him than anyone else (the rest of the guys, including Other Space and The Good Place's Eugene Cordero, are fine with her), a nice wrinkle on what could be an old and tired plot hook.
Not too many comedies are just committed to being funny for funny's sake, and Tacoma FD combines being one of the most laugh-out-loud shows on TV with the kind of workplace-hangout vibe that makes for an easily rewatchable show. I really hope this catches on. (Season 2 has been confirmed to debut in March.)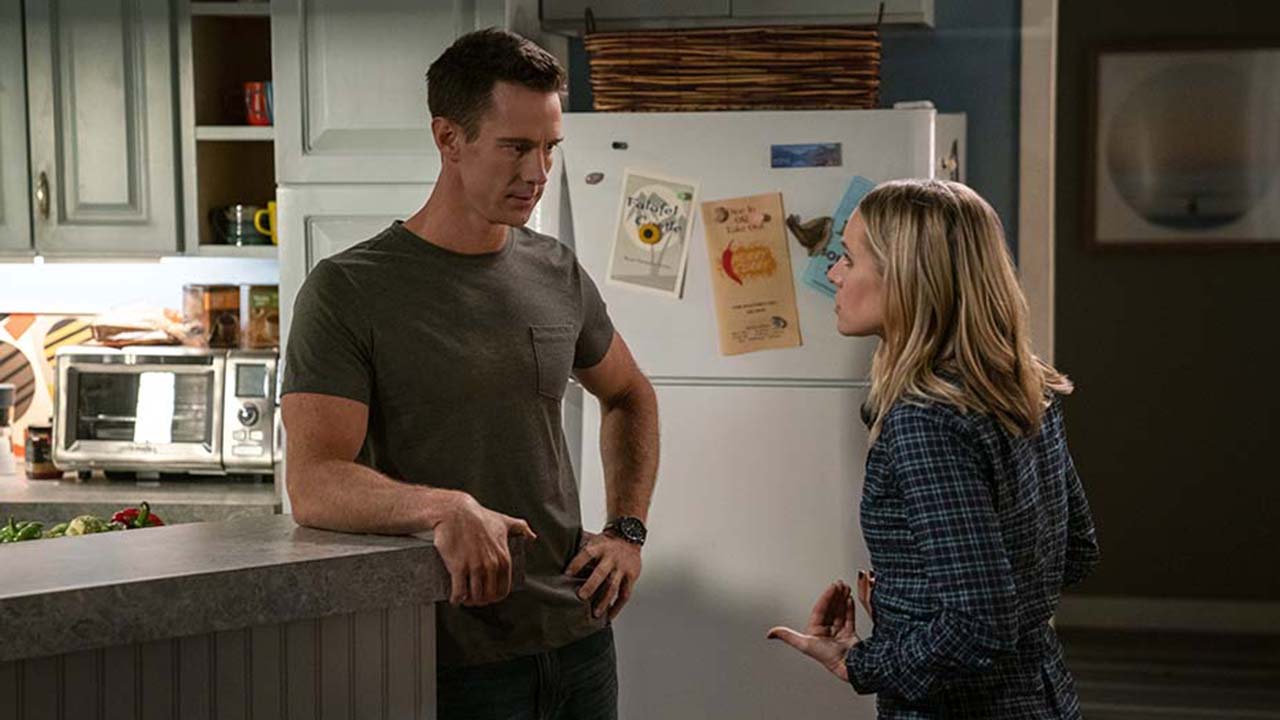 9. Veronica Mars
Season 4
Hulu
Veronica Mars' fourth season, airing on Hulu twelve years after the show was cancelled from network (and five years after the Kickstarter-funded movie), suffered no drop in quality from the long time off– and arguably, with its return to focus on a single case, ended up being better than season 3. That case, involving someone setting off multiple bombs during Spring Break at Neptune, draws in a range of characters– politicians, businessmen, cartel hitmen, true-crime obsessives– bringing in old favorites and new characters alike into the Mars' orbit, and resulting in a season that stands proudly alongside the classic show for drama, excitement, and wit.
A shocking ending provides an opening for the series to take a new direction; Rob Thomas has said he is interested in continuing to tell Veronica Mars stories, so hopefully we'll get a season 5 eventually. Really a remarkable achievement for a show that started out as a low-rated cult favorite on the CW, to still be telling quality stories 15 years later.
8. Corporate
Season 2
Comedy Central
I don't know if I liked this season quite as much as season 1, but the nihilistic chase of profit at Hampton DeVille and what its employees do to survive remained strong and sharp as ever in its aggressively dark laughs. Jake and Matt struggle to get by at work and in life (hilarious in the former when they have to work on Labor Day, and in the latter when a friend visits Matt and he insists he can still go out on weeknights like he used to). Christian DeVille's monomania opens up its maw to swallow a media empire this season, which makes for a great running plot and gives Lance Reddick a lot to do (and of course, his fantastic ownage of John in the premiere I've already covered elsewhere). There was nothing as audacious as "Remember Day" this year, nor nothing quite as funny as Fred Willard's performance in "The Long Meeting," but we got a whole lot of inspired moments and episodes, perhaps most of all in "Natural Beauty," where Hampton DeVille launches an internal project to double the size of their makeup market by targeting men's insecurities.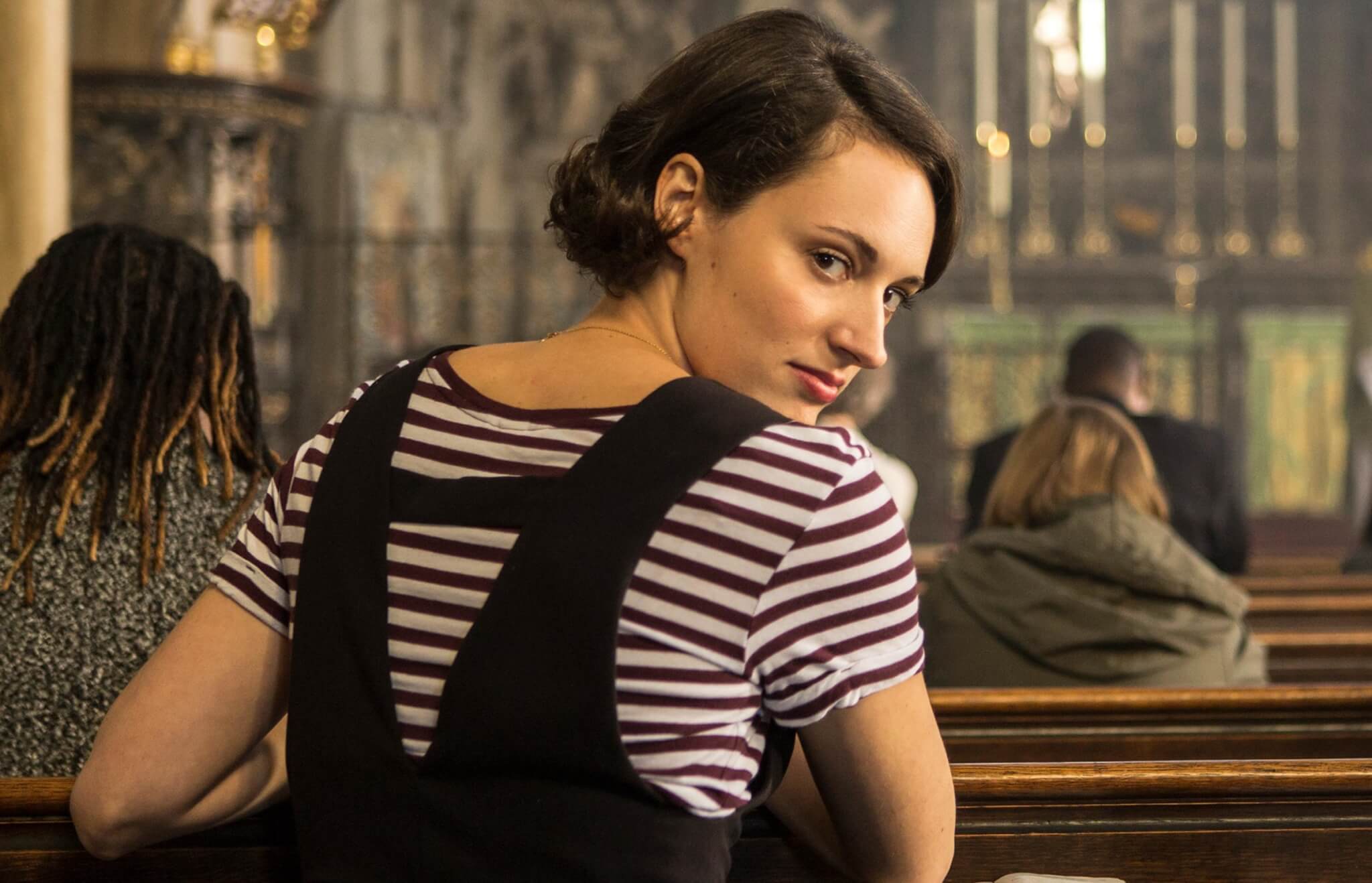 7. Fleabag
Season 2
BBC Three (UK) / Amazon (US)
I'm always suspicious of hype, but Fleabag won me over enough that I kept wanting to go back for more and ended up watching the whole thing in three days. Phoebe Waller-Bridge is marvelous, making Fleabag something of a believable screwup but also someone with a big heart and a striking honesty that seems like it rubs her family the wrong way as least as much as the times she actually does something wrong do. If PWB weren't so charming and believably well-meaning, I don't think this would work nearly as well, but it's funny, sweet, and completely engaging.
This season took the top spot on a lot of lists; obviously, I didn't have it quite that high, but the plot, with Fleabag once again defying the polite rules of society in chasing love, and how she manages to inspire the people around her, really make for a lovely story, complex and funny and giving us people to root and cheer for and feel for when they get their hearts broken. I quite loved some of the creative decisions– what happened with Fleabag's asides to the camera, a constant since the show's inception, startled and delighted me. While Fleabag's not on the top of my personal list, I can see how it made the top of a lot of consensus lists, as I think it's the kind of show very few people will dislike.
Check back tomorrow morning for our final installment!