One of the most adapted novels in world cinema is Victor Hugo's 1862 masterwork Les Miserables (or as it translates into English, "The Miserab, The"*).
It's been put on film in different forms — silent, talkie, musical, black-and-white, Technicolor, short, epic, miniseries, etc. — literally dozens of times in multiple languages. The central character of these films is always Jean Valjean, the working class hero of French imagination, a kind of Everyman figure with a beautiful soul. Valjean, for the uninitiated, is a poor French peasant who steals a loaf of bread to save his starving sister and her daughter, only to find himself facing a 19-year sentence on a prison work farm. When he is released, a chance encounter with a kindly bishop allows Valjean the chance to remake himself as a prosperous businessman and respectable community leader. Against the backdrop of 19th century French history, Valjean loves, loses, fights, flees, and crawls through both a figurative and a literal tunnel of shit.
*Not really.
But one thing that intrigued me is that Valjean seems to, um, exist in two different forms. See what I mean by flittering through the faces of Jean Valjean.
(For the record, Valjean begins the novel as a newly-released parolee at age 46, and ends the novel nineteen years later as an old man of 64 or 65.)
1. Year: 1934 /Actor: Harry Baur / Age: 53.
Okay, so this is the fleshy Francophone Harry Baur as Jean Valjean in the 1934 French version directed by Raymond Bernard (four and a half hours long!)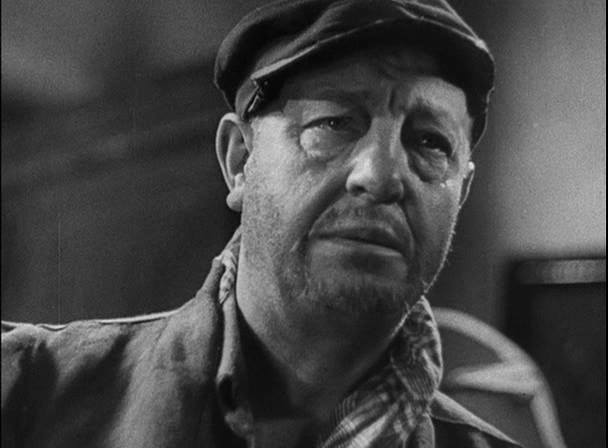 2. Year: 1935 / Actor: Fredric March / Age: 37
Then, a year later, the Americans (and emigres) over at United Artists came up with their own Hollywood version. Fredric March is Valjean here, in an adaptation that was a hit with critics at the time. If the '35 Yankee version was greenlit to take advantage of of the French film's success, then you can clearly see where the H'wood money wanted to turn right where the French had turned left.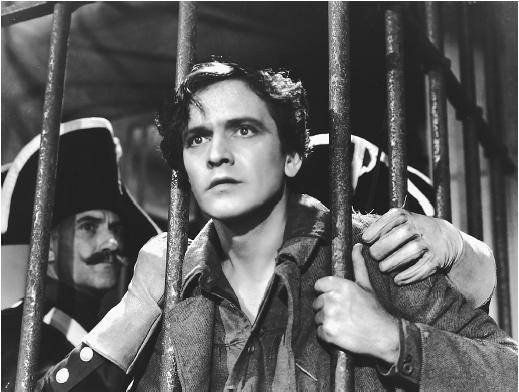 3. Year: 1952 / Actor: Michael Rennie / Age: 42
In 1952, there was another American version, this time with British actor Michael "Klaatu Barada Nikto" Rennie as Jean Valjean, only a year after he made the earth stand still.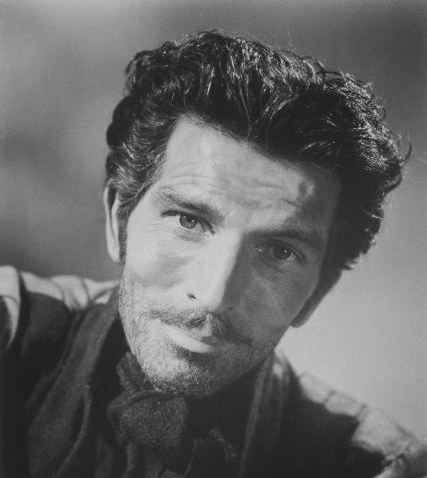 4. Year: 1958 / Actor: Jean Gabin / Age: 53
French cinematic icon Jean Gabin incarnated the role for his native country, in a version that has proven to be quite popular with his fellow Frenchmen.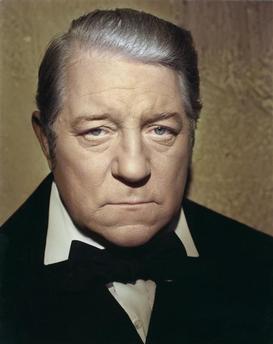 5. Year: 1978 / Actor: Richard Jordan / Age: 41
American actor of stage and screen Richard Jordan (and his questionable mustache) did a made-for-CBS TV production in 1978.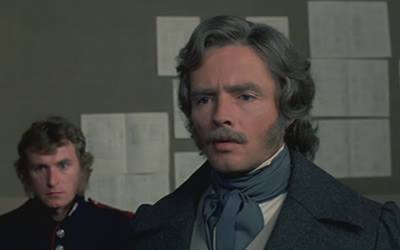 6. Year: 1982 / Actor: Lino Ventura / Age: 63
The prize-winning 1982 French version followed next. Lino Ventura was Valjean.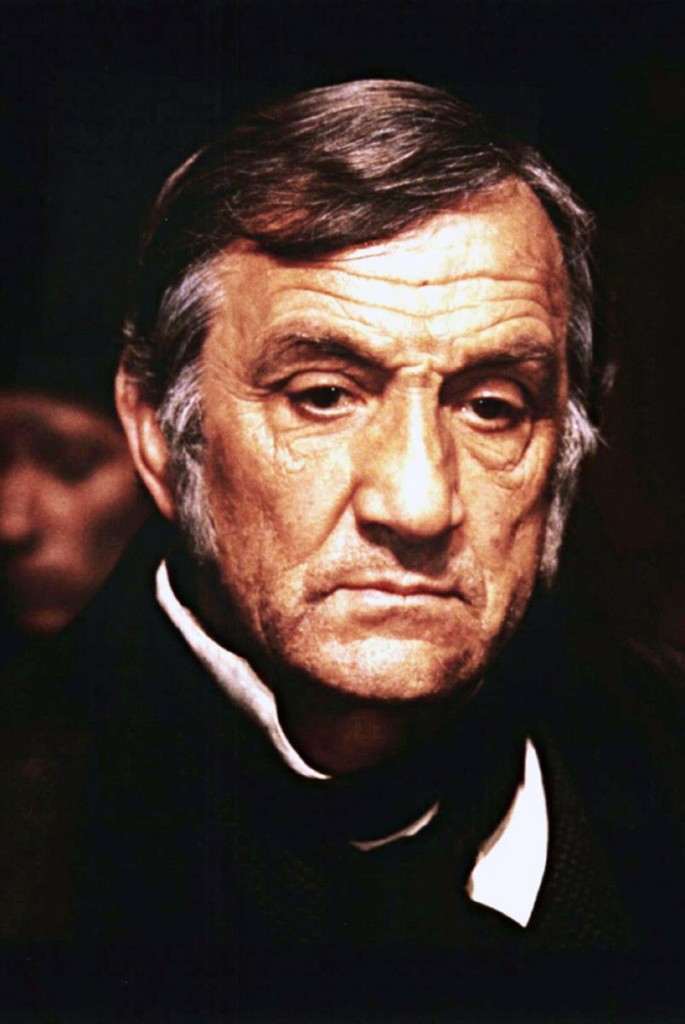 7. Year: 1995 / Actor: Jean Paul Belmondo / Age: 61
Jean Paul Belmondo went complex in Claude Lelouch's ambition 1995 adaptation, set in multiple time periods, and featuring metafictional elements.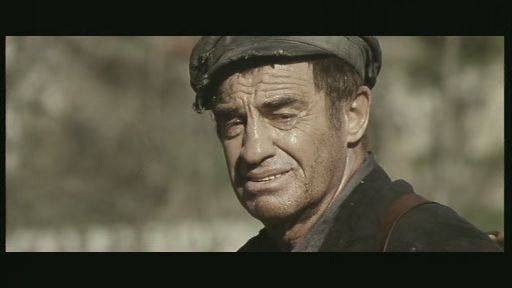 8. Year: 1998 / Actor: Liam Neeson / Age: 45
Liam Neeson rocked some killer locks as the Frenchman in a big budget Hollywood version from 1998.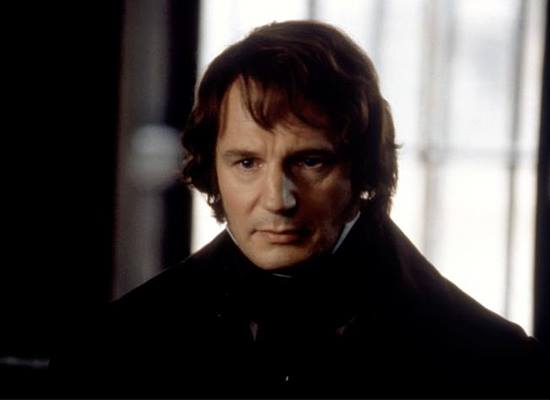 9. Year: 2002 / Actor: Gerard Depardieu / Age: 53
In 2002, Gerard Depardieu (mid-Pixarification) continued in the tradition of Gabin and Belmondo by supplying his weight as France's most famous actor to the part of its most famous fictional hero. This was a TV miniseries version, one of several to have been produced over the decades, but the only one I trouble you with today.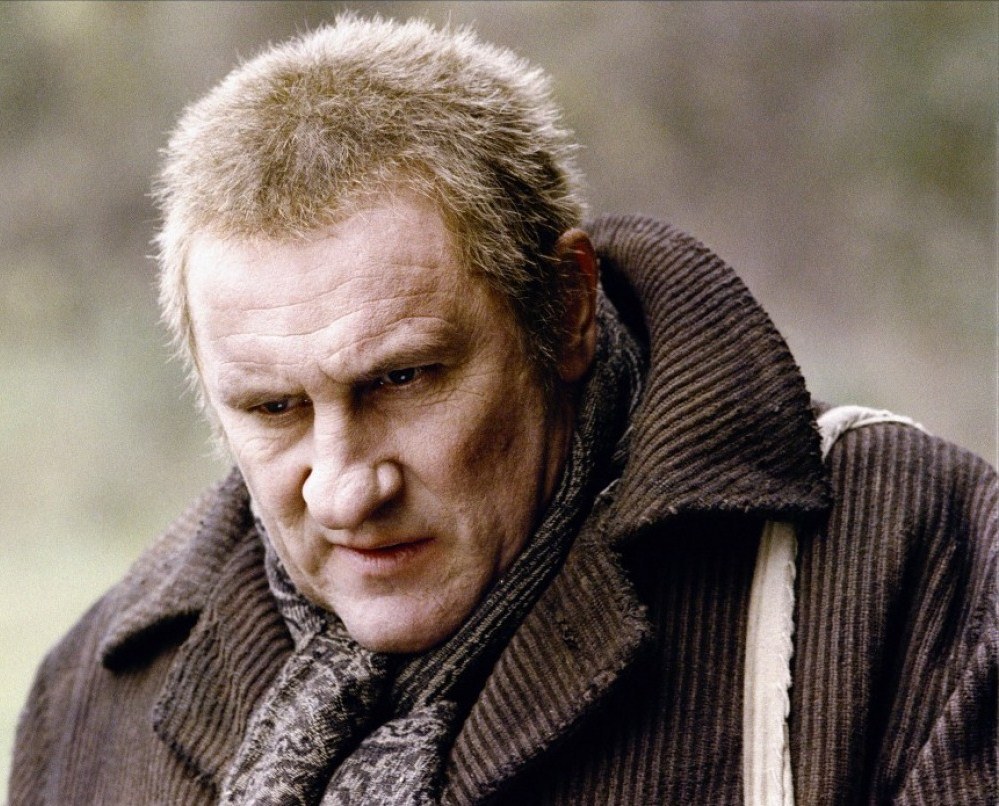 10. Year: 2012 / Actor: Hugh Jackman / Age: 43
And, finally, in the most recent (and most musical) version of the story, Hugh Jackman sang his way out of prison, onto the barricades, and into our hearts.
And also into that aforementioned tunnel of shit.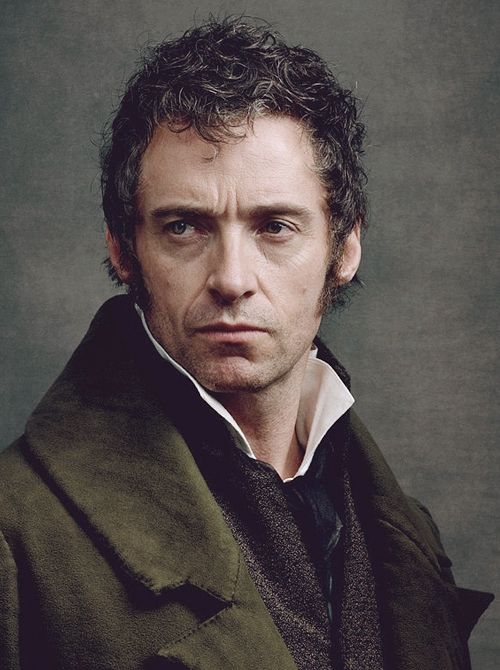 Conclusions:
Basically, the French have their vision of Jean Valjean — stocky, middle-aged, beaten-faced, very sad looking — and Americans (or at least Hollywood) have their own vision of him — tall and fit, younger, handsome, less sad looking, and sometimes with a li'l mustache. The average age of a French-language Valjean is 56 going on 57. The average age of an English-language Valjean is 41.
It's tempting to conclude that the French want the real Valjean; the Valjean who the first part of his life in rural poverty, and served nearly twenty years as a de facto galley slave. The man beaten down by life, and who wouldn't exactly look like a model. It's tempting to argue that the Hollywood versions of Jean Valjean are not really the French national proletarian hero, but rather a H'wood-style matinee idol swashbuckler.
In fact, it's tempting enough that that's what I'll conclude. Case dismissed.
This will be only the first of an ongoing feature here. So if you liked this come back for more! Tell us what you think in the comments.