Tune in Next Week is an ongoing feature, examining serials one chapter at a time. You can watch Chapter Six here.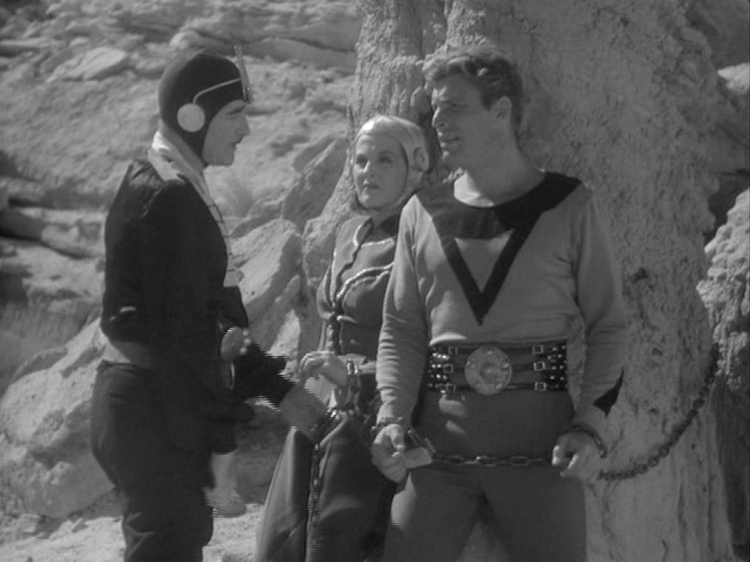 At the end of Chapter Five, Buck, Wilma, and Tallen were trapped in Laska's ship on the surface of Saturn, with Laska on the outside filling the cabin with poison gas. As Chapter Six continues the story, Laska stops short of killing the three, knowing that he would be unable to explain Tallen's death to the Saturnian Council of the Wise. Instead, he pulls them from the ship unconscious and chains up Buck and Wilma, and under instructions from Kane adapts one of the amnesia helmets' circuitry to take control of Tallen's mind. Leading Tallen back to the Council, Laska directs him to tell the Council that he had been kidnapped by Buck Rogers and that he now agreed to sign the treaty between Killer Kane and Saturn.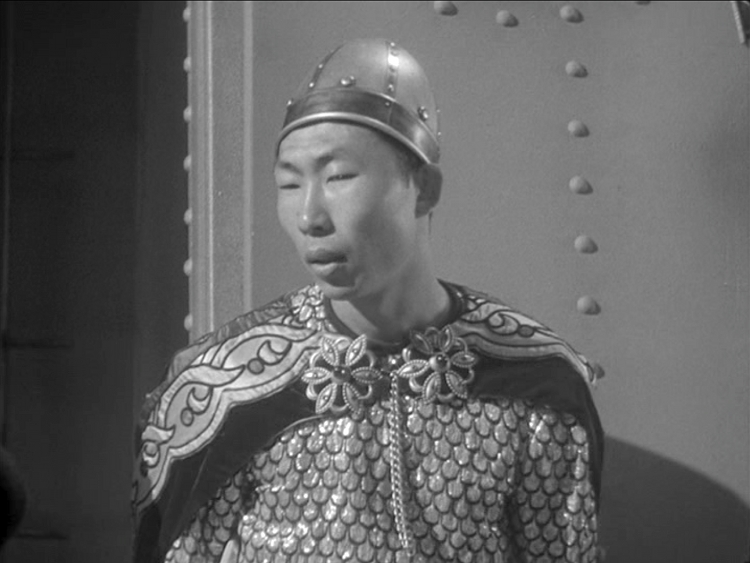 While Laska is doing that, Buck manages to escape. With the inadvertent help of the remaining robot (which, left on its own, begins throwing rocks into the canyon without regard to friend or foe), Buck and Wilma escape the guards and make their way to the Council's headquarters. Laska is surprised at their arrival, but he commands Tallen to have Buck and Wilma admitted under guard, repeating "They are my enemies."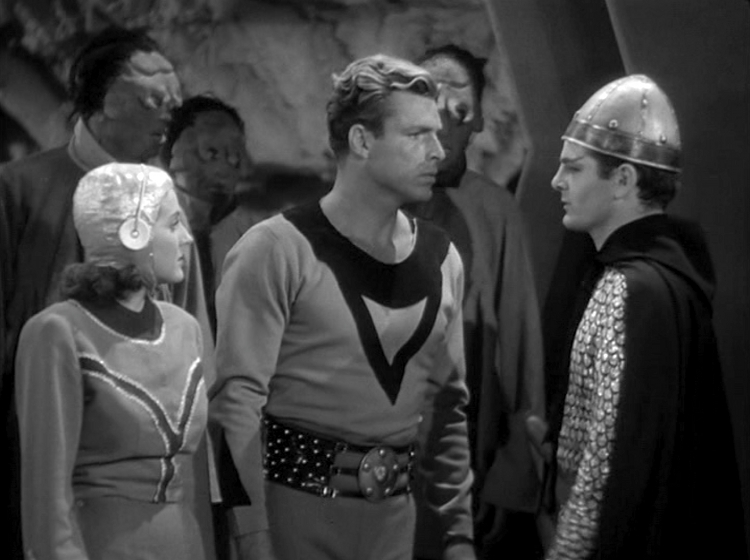 We see Kane's robot soldiers in action for the first time in this chapter, and they make quite an impression. It's noteworthy that the biological component of the "living robots" is not only interchangeable, but completely expendable: when Laska needs to borrow the mind-control filament to use on Tallen, he simply guns down the robot whose helmet he borrows, and tells his subordinates to get rid of the other one. (Of course, by the rule of narrative economy, this is the first time we've seen the robots travel on a mission with Kane's men.)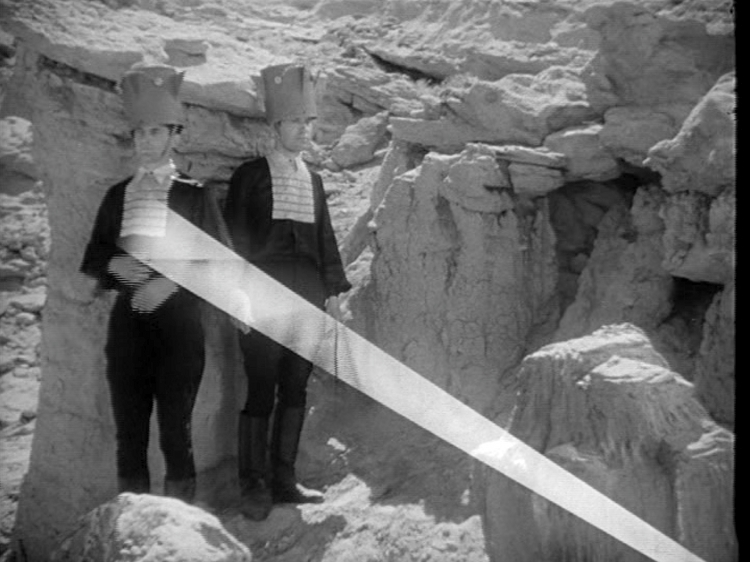 How exactly the second robot ends up on his own, seemingly stuck in a loop, is perhaps a mystery left on the cutting room floor. At least in this case, the robot is like any other machine, as dangerous to its user as to anyone else when out of control (bear that in mind when either the robots or the Saturnian Zuggs, or possibly both, turn against their masters at some inevitable point in this serial). Finally, the circuit that Laska borrows to use on Tallen is quite small; my first thought was that the large helmet was mostly for show, but I suppose there could be life-support or communication circuits built in that Laska didn't need to use on Tallen. As with the "rocket tubes" last week, I'm probably putting more thought into this than the filmmakers did, but if I don't overthink the minutia of old science fiction movies, how will I demonstrate my greater suitability for breeding over other nerds, thus getting girls to like me?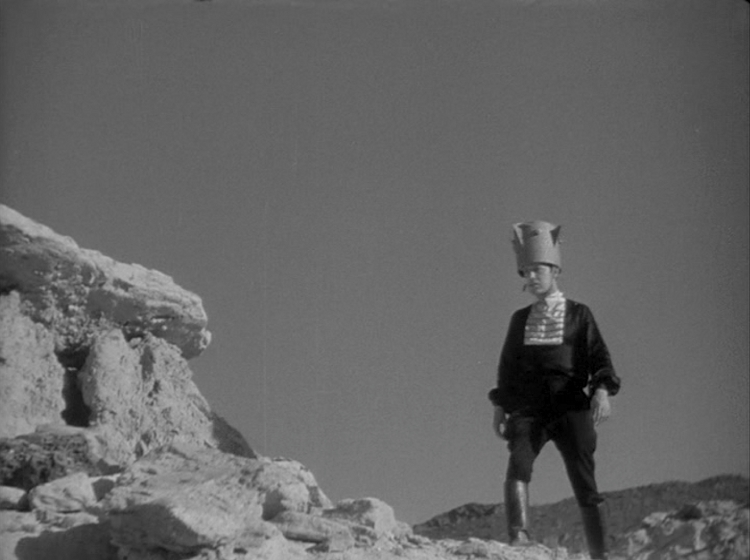 Buck and Wilma are threatened with arrest, but when Buck is unable to convince the Council that Tallen's new story is a lie, he takes Tallen hostage and drags him back to the transportation tunnel. (Incidentally, Buck has seen Kane's amnesia helmets, and yet he has no idea how Laska has forced Tallen to do his bidding; if he had been wearing a full-sized helmet, it would have been too much of a giveaway.) Laska orders the Saturnians to stop the car before the Earthlings can escape with Tallen, but the guards are unwilling to risk harming Tallen. (The guard who says "You have no right to give orders here!" should offer training sessions for the slackers who protect Dr. Huer's Hidden City on Earth.) Laska takes control of the external gates himself, closing them just as the car with Buck, Wilma, and Tallen on board crashes into them. A fiery explosion follows.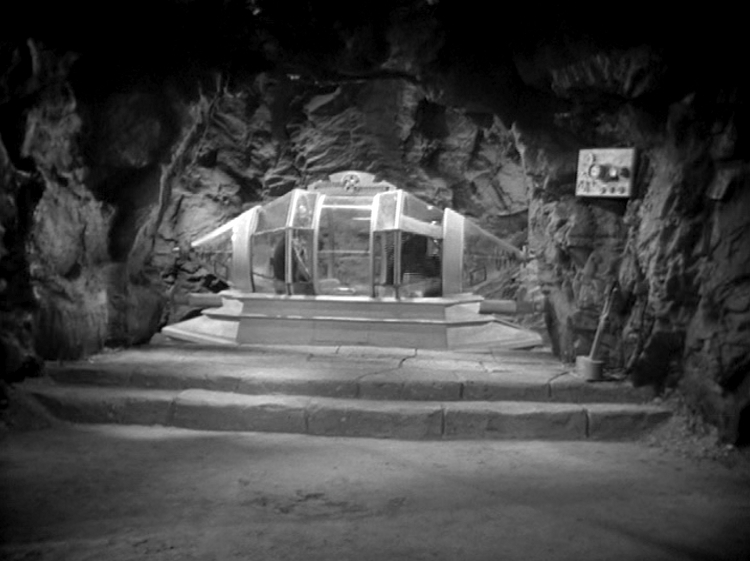 More on character names, or "Aldar, Son of Radar": Back when I played Dungeons & Dragons regularly, my friend Bill and I concluded that -dar was an all-purpose suffix for making character names sound more fantastical. With the simple addition of that syllable, Bill became Bildar and I became Guydar, citizens of that long-lost or future-flung kingdom called "THE IMAGINATION." I didn't know much about Buck Rogers beyond the 1979 TV series at the time, and I certainly hadn't seen the 1939 serial, but imagine my delight when I discovered Aldar, the leader of the Council of the Wise played by Guy Usher. Aldar would seem to be an ur-example of our hypothesis, and perhaps that goes to explain why the character always seems like such a crab. He realizes that without the magic suffix, he's just a guy named Al, and therefore his authority hangs by a thread.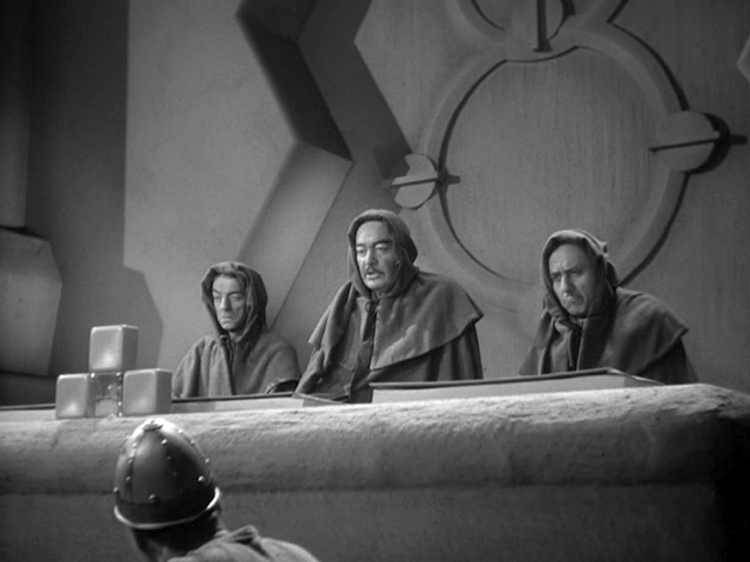 Will Buckdar and Wilmadar escape the explosion in the tunnel? Will Princedar Tallendar come to his senses? Tune in Next Week for Chapter Seven, "Primitive Urge," when our heroes once again confront the minions of Aldardar!