Even if you've never read it, you're probably familiar with Go Ask Alice, which when it was published in 1971, was purported to be the actual diary of a teenaged girl who had died of a drug overdose. Since it's publication, it has maintained a cult following, has stayed in print continuously for over 40 years and was even adapted into a highly-rated TV movie (co-starring William Shatner!) in 1973.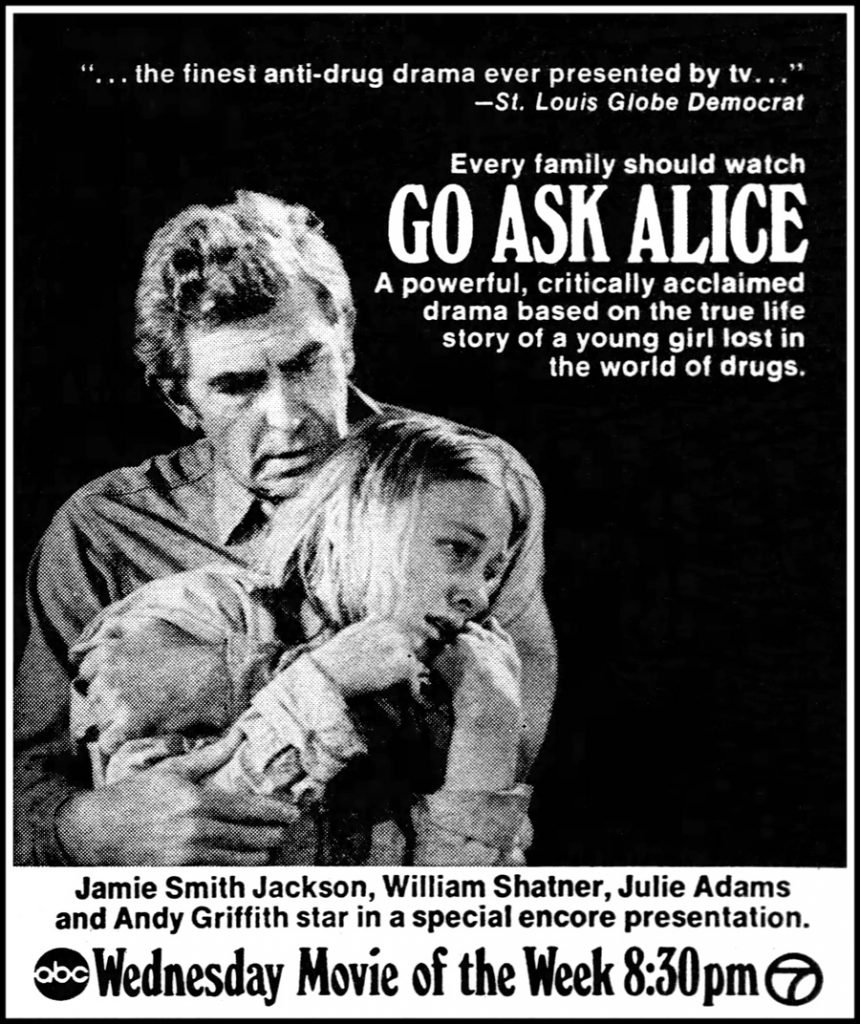 The woman credited with "finding" and "editing" Go Ask Alice is Dr. Beatrice Sparks. Stories vary on how Sparks met the protagonist of Go Ask Alice (in the diary she's unnamed, the title refers to the Jefferson Airplane song "White Rabbit"), from her being a patient, student, or neighbor of Sparks.
Sparks would go on to release multiple "diaries" of "real teenagers" dealing with such issues as: anorexia, teen pregnancy and other social problems.
My introduction to these "diaries" was It Happened to Nancy, which I picked middle school book fair that initially refused to sell to me because of the book's "content" (the book was marketed as being the journal of a 14-year-old who contracted HIV after being dated raped by an older boyfriend), so my mom had to yell at them when she picked me up from school that day. Go mom!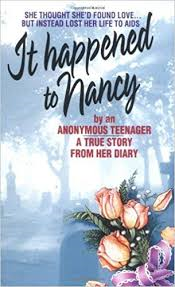 Anyways.
While these "diaries" were supposedly only "edited by Dr. Beatrice Sparks," no one has ever found any evidence of that most of the people in the journals ever existing. They are all now widely-accepted as being literary hoaxes perpetuated by Sparks, who almost-certainly wrote most of the books herself.
There is also no record of Beatrice Sparks ever earning a PhD or a MD.
Probably of the worst of these diaries is Jay's Journals, which was published in 1978, and is the only one of the "diaries" that Sparks claimed to "edit" that has ever been proven to actually have some basis in a real journal.
Jay's Journal is told from the point-of-view of a 16-year-old boy who, while struggling with his faith and mental illness, turns to hard drugs, sex and Satanism. Conveniently, there's a giant Satanic cult, a teenage girl that's obsessed with seducing virginal boys, and plentiful drugs in his tiny hometown. What are the odds? After performing elaborate rituals with his new Satanist pals, a demon begins haunting "Jay," and he is eventually driven to suicide.
After Jay's Journals was published, the family of Alden Barrett came forward and admitted that they gave Alden's diaries to Sparks because they wanted to share his story in hopes of helping other families. They claimed that Sparks only used a handful of Alden's actual entries and fabricated sensational stories about Satanic cults, which he never mentioned in his real diaries. The Berrett family, like Sparks, were members of The Church of Jesus Christ of Latter-day Saints, and found that particular aspect of the book both insulting and painful. In reality, Alden became interested in eastern philosophy and religion, particularly Buddhism.
The book itself is terrible. I've read all of the "diaries" that Sparks put out, and while all are bad, and Jay's Journal is the one I hated the most. I think that is in part because Sparks really couldn't write from a male perspective. As bad as they are, the one's with female protagonists at least have a believable viewpoint. It's also incredibly over-the-top. In one of the more absurd moments, two of "Jay's" friends decide to confess to their bishop and almost immediately die in a car crash. If it weren't for the real-life tragedy hanging over it, this would be one of the funniest books ever written.
Beatrice Sparks always maintained that the book was true. When questioned, she claimed that she combined Alden Berrett's story with that of some of her patient's. Later she claimed that she got information from Alden's friends that she included in her "editing."
Miscellaneous:
Beatrice Sparks died in 2012.
Almost Lost: The True Story of an Anonymous Teenager's Life, published in 1996, is the only other book released by Sparks with a male protagonist. It's basically a 90s version of Jay's Journal, about a boy who gets interested in the occult, drugs, sex and rap music. Instead of committing suicide, he gets therapy from Sparks and is magically turned into a wholesome Mormon.
Aden Barrett's brother, Scott released a book called, A Place in the Sun: The Truth Behind Jay's Journal in 1997.
Also in 1997, Country band Grain released an opera based both on Jay's Journal and the controversy surrounding. It has been praised by critics and members of the Barrett family.
In 1998, the novel Beauty Queen by Linda Glovach was released, which identified the Glovach as a "co-author of Go Ask Alice" on its dust jacket and on the book's Amazon page.