What to make of Repulsion? The second feature from Roman Polanski, fresh off his debut Knife in the Water, is a character study, a mystery and, eventually, a nightmare trip into our protagonist's head. At its heart, however, the film is a thriller, first and foremost, focusing on the intricacies of character while foregoing scenery. Much like in his first feature, he seems keen on learning how to work with actors over environments, keeping them boxed in so we can see them sweat. And much like the first film, that sweat comes from the sex on the characters' minds, but for quite different reasons, as we soon find out. Unlike the aroused trio of the first feature, whose sexual tension was thick enough to cut with a knife, Carole Ledoux is less interested in love, never mind a love life.
But before we get to that revelation, along with a few others, we are first treated to a view of an eye in the opening shot of the film. As the credits roll across it, we might shudder at the thought of a blade cleanly slicing through, like in Un Chien Andalou, but Polanski keeps his knives sheathed for the moment. Instead, we pull back and see the eye belongs to none other than our movie's protagonist Carole, played with subdued quiet by Catherine Deneuve. Yet she isn't beholding beauty at the moment; she's locked in more of a trancelike state, focused on the unmanicured hand of a client at the London salon where she works. While good looks and sex appeal may be one of the many reasons we go to the movies and beauty parlors, we don't see it here, with Gilbert Taylor's black-and-white cinematography bringing out enough detail to turn most subjects into grotesques.
Beginning with the face of the salon client, who wonders if Carole is inattentive because she's "in love or something," cracks are a common motif in the movie as we witness Carole's mental state deteriorate throughout the movie. The process begins once she arrives at home, after declining to eat lunch with Colin, a prospective boyfriend played with earnest decency by John Fraser. We watch as she pulls a men's straight-edge razor and toothbrush out of her drinking glass, before asking her older sister Helen, played with gentle and familial affection by Yvonne Furneaux, how long she'll be gone on her holiday with her boyfriend. A more pointed question soon follows, when Carole asks, "Why does he put his toothbrush in my glass?" Helen's response is to plead with her sister, suggesting this is a frequent sticking point for them, before Carole spots something unseen by the audience and her sister. "I must get this crack mended," she says, but as the movie unfolds, we learn it may take more than some spackle to fix what ails Carole.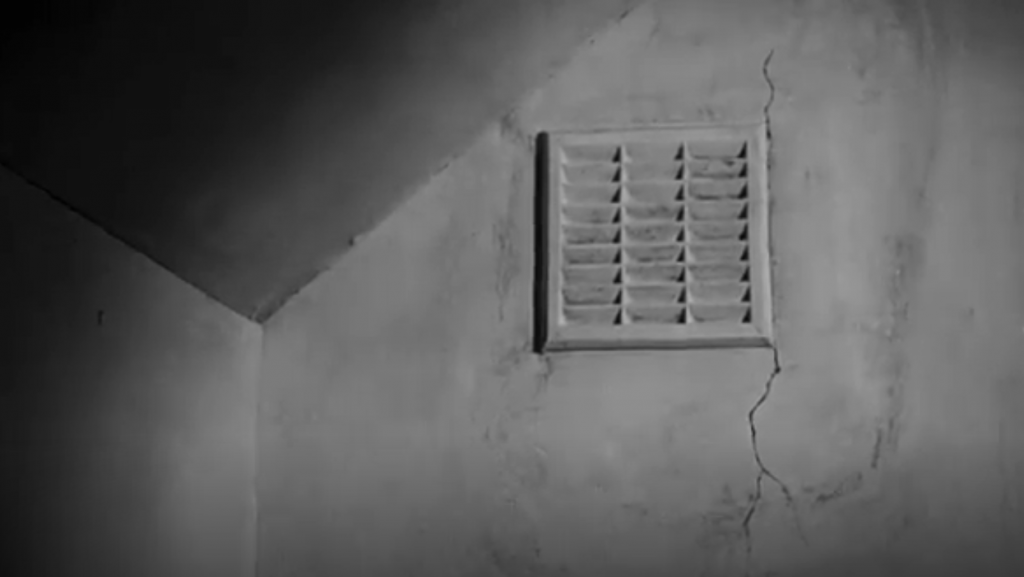 After Helen and her louche boyfriend Michael, played effectively by Ian Hendry, leave for their trip to Italy, Carole begins to see and experience a litany of disturbing things. Some of these incidents may feel all too familiar to women and those who present as feminine, such as obscene calls, while others are less commonplace. Leering, unshaven men start to appear in the mirror, and Carole begins to hear someone walking around the locked apartment at night, trying to force their way into her bedroom. This eventually culminates in a hallucinatory rape sequence, one of several, made even more frightening by Chico Hamilton's frantic, jazzy score. Given Polanski's own sordid history — he was charged in 1977 with drugging and raping 13-year-old Samantha Gailey — it would be understandable for prospective viewers to steer clear of this film, yet I found captivating complications in this movie that prevented me from dismissing it altogether.  
Given what we know of Polanski's case, it would be possible to remove nuance from the conversation and view this movie as dismissive of women and the hurdles they deal with. After all, with Carole, we have a young, beautiful woman who refuses all advances, even if they come from a polite, clean-cut man who is far removed from his two more boorish friends. And all the horrors she endures after her older sister and boyfriend leave for Italy, from illusory rapes to a wall of hands that grab and grope her, are nothing more than fantasy, inventions conjured up by her troubled mind, instead of anything approaching reality. Much like Charlie Graham in Hereditary, she also decapitates a dead animal, carrying the head around, which most viewers would undoubtedly consider sinister or deviant. 
And yet, despite those elements, the movie steadfastly refuses to create a monster out of Carole. As we see her laugh and console a co-worker over a fight with a lover and the tender, protective care Helen shows her, we understand Carole isn't some remorseless killer, but a withdrawn, frightened young woman who can function normally. Only when men enter the picture, either physically or in conversation, does she shut down and retreat. And with the advances of her lecherous landlord, played with a sweaty eagerness by Patrick Wymark late in the picture, one might consider Carole right to be wary of the opposite sex. While the film refuses to give us clear answers about Carole's past, we can certainly make enough inferences, especially once the camera pushes into a photo of the Ledoux family from the recent past.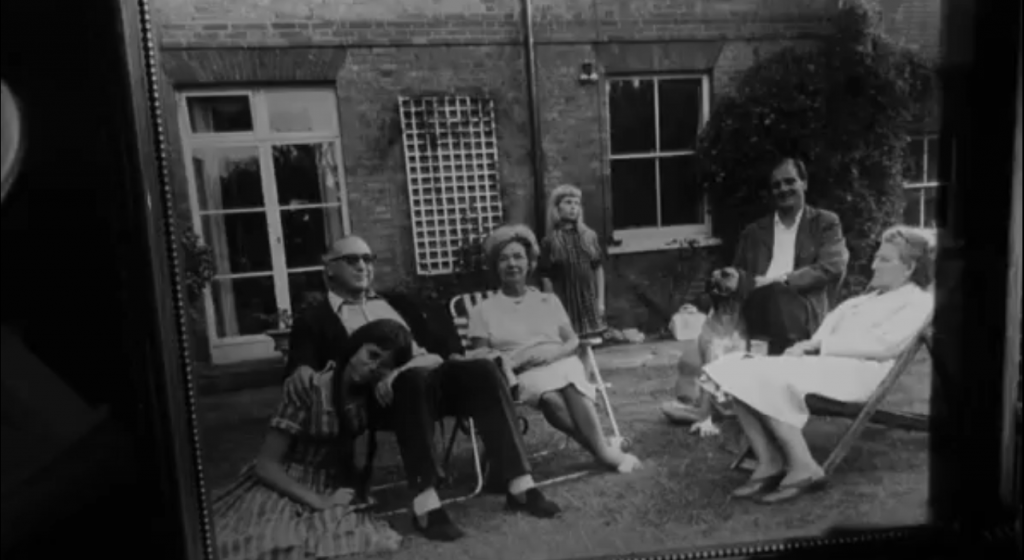 In David Bordwell and Noël Carroll's book Post-Theory: Reconstructing Film History, writer Cynthia A. Freeland suggests in her essay "Feminist Frameworks for Horror Films" that Carole may have been sexually abused as a child. The movie certainly suggests as much with the picture, with most of the Ledoux family in the Belgian countryside, posed comfortably in the foreground. Yet there is a young blonde girl in the background, away from the rest of the family, with the same distant, removed affect as the adult Carole, which suggests whatever scars she received were long-lasting and cut deep. No wonder she looks longingly at the convent next door, blissfully free of sex and filled with nuns, a place of sanctuary that for her remains out of reach. 
Aside from the photo, there is no explanation for her behavior, nor is there an expert to offer a rationale for her violent attacks. Instead, the picture is more akin to the one at the end of The Shining, inviting more questions instead of answering any. To borrow a line from Norman Bates, another troubled soul in the movies, Carole isn't "a maniac or a raving thing. She just goes a little mad sometimes. We all go a little mad sometimes. Haven't you?" 
Given the world she inhabits, one that still mirrors our own, it would be crazy not to.