I'm putting this out there: February 1996 should be considered one of the most notorious months in film history. Two major directors debuted in the month to little notice. Two stone cold foreign classics made their debut, again with little notice. A cultural icon got her first lead role in the most hilariously miscalculated vehicle (or maybe not). A Hong Kong action icon makes it to America. And that's without mentioning the continuation of two major American institutions (with at least one that's still considered a classic, despite the work that's been done since to ruin his reputation).
When I was trying to decide on what to write about for February 1996, I realized that I may have only seen one of these movies in the theaters. I couldn't pick any one movie to define the month because, holy shit, there's a lot to cover here. So, let's start with the one I saw.
---
Mr. Wrong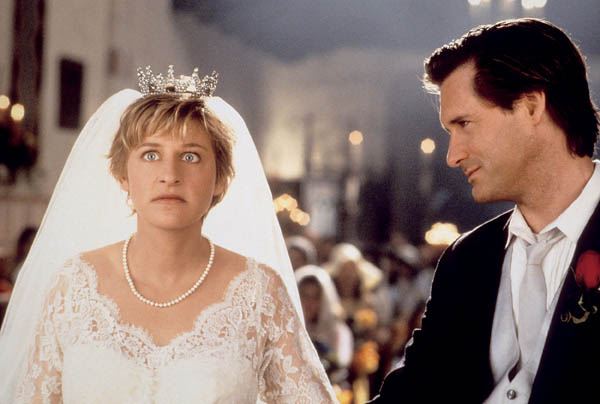 Yes, faithful readers, I saw Mr. Wrong in theaters.
Way back in 1996, Ellen DeGeneres was still in the closet. Her stand-up routines in the 80s and 90s were about how hard it was to date men. Her sitcom Ellen, which premiered in 1994, was about a perpetually single woman who had the hardest time dating men. Ellen's schtick was being that perpetually single, somewhat awkward, straight (both in the comedic and the sexual orientation sense) woman who couldn't find a good man. At the time, Mr. Wrong seemed to be a bizarrely ideal dark comedy vehicle for her about the hazards of dating men and how terrible men could be.
Mr. Wrong is a dark comedy about stalkers. It's a Lifetime Original Movie made to be a pitch black comedy. Ellen's Martha is a single woman of a certain age (that ripe old age of 38) where it seems appropriate for her family to give her one last push to find a man and settle for him. When they both go to play the same song at a jukebox, Martha hooks up with poet and investor Whitman Crawford (Bill Pullman). When she realized he's not right for her, she breaks it off, but he tries to woo her back again and again and again. If you read the movie as if Martha were a lesbian, causing her to be a spinster at 38 because she's actually in the closet, the movie feels even more bizarre, but it feels a bit more truthful.
Sure, the movie itself is not good. But, it was Ellen's first and only outing as a cinematic leading lady before becoming one of the premiere queens of daytime celebrity talk shows. Which is a lot more cultural relevance than it deserves.
---
Adam Sandler (Take Two)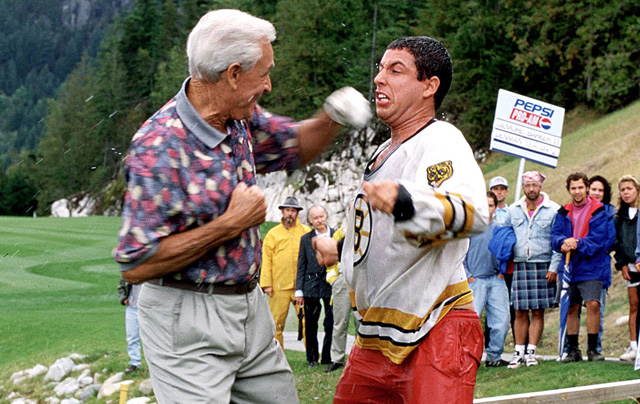 Saturday Night Live movies littered the pop culture landscape in the 1990s. The phenomenon kickstarted with Penelope Spheeris' meta-comedy Wayne's World, a movie about the making of a show that consistently broke the fourth wall to let the viewer in on the joke that this was a formulaic movie. By 1996, this had spilled out into SNL stars making movies that seemed like SNL movies.
February 1996 saw the second of Adam Sandler's defining movies, Happy Gilmore. In retrospect, Happy Gilmore is Sandler's career thesis written out for the first time. As the titular Happy, Adam Sandler plays an everyday schmo who isn't successful, and is pissed off at the world. He faces a crisis at the beginning of the film, loses his temper a lot, is visited by a series of cameos, gets a girl in the process, and saves the whatever. His first feature, Billy Madison, played with the formula but in a surreal way that made Billy into the joke. With Happy Gilmore, Sandler makes a key change: Happy is no longer the butt of jokes in an equal opportunist comedy, becoming a source of anger and aggression to make everybody else the butt of jokes.
---
Muppet Treasure Island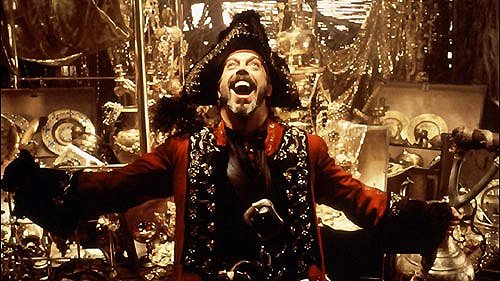 Before Jim Henson's death in 1990, Disney had been in talks to buy Jim Henson Productions, and own the Muppets. After his death, Disney co-produced The Muppet Christmas Carol and this, Muppet Treasure Island.
What is there to say about Muppet Treasure Island other than Tim Curry as Long John Silver manages to steal the show from The Muppets? This is a feat not even accomplished by the amazing Jennifer Saunders as Mrs. Blueridge. Tim Curry, never stop being you. Muppet Treasure Island is just now getting recognition as a classic from the kids who grew up with it, so it has to be here.
---
Hong Kong comes to America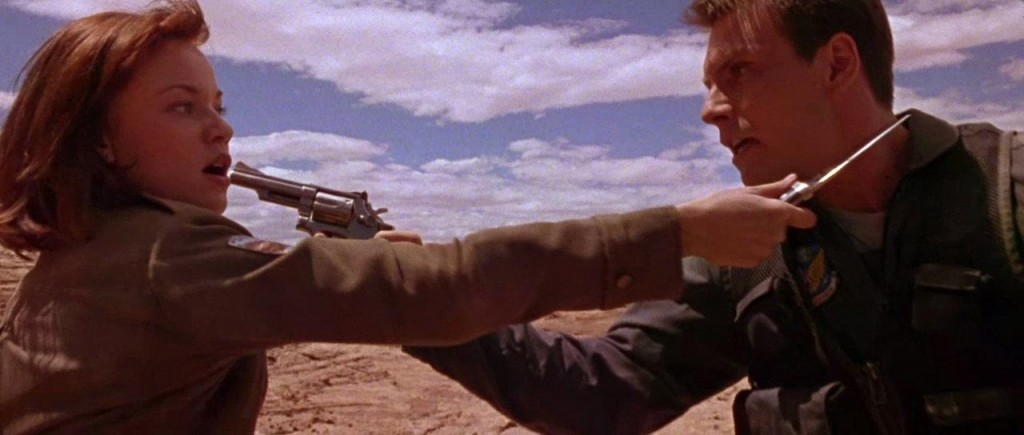 The top grossing movie released in February 1996 was John Woo's Broken Arrow. Starring John Travolta and Christian Slater, Broken Arrow was his second major American release following the JCVD vehicle Hard Target. Though Broken Arrow was, by far, Woo's most American-feeling film to date, this category isn't about Broken Arrow.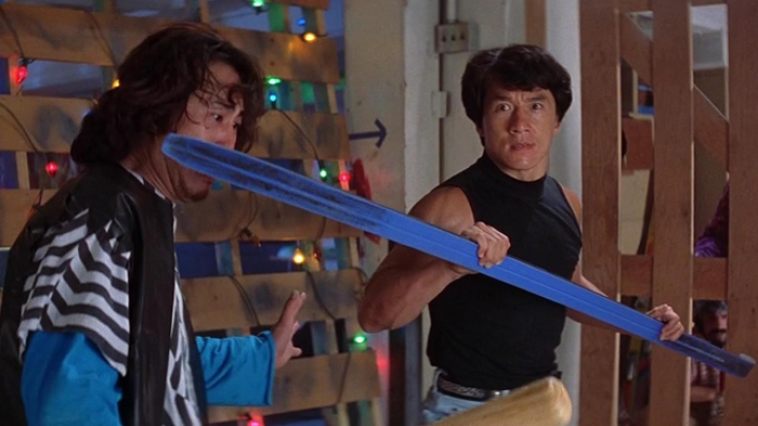 Coming from Hong Kong, Jackie Chan made his big American breakthrough in February 1996 with Rumble in the Bronx. Though a Hong Kong production filmed in Vancouver, Rumble in the Bronx was the first of Chan's movies to become a bona fide hit in America, in no small part due to New Line's handling and Americanization of the film, including a new score, a new dubbed soundtrack, and major edits for the American market (17 minutes worth of cuts!).
Despite the butchering of the film, Rumble in the Bronx made Jackie Chan a household name in America overnight. It's a speedy (the American version is under 90 minutes), action packed piece of Hong Kong martial arts that appeals to a plurality. It's a lean mean bullet of a movie.
---
Belated Foreign Classics
Two other now-classic foreign films flew far under the wire in February 1996. One is now an influential genre staple, the other is now a World Cinema Classic.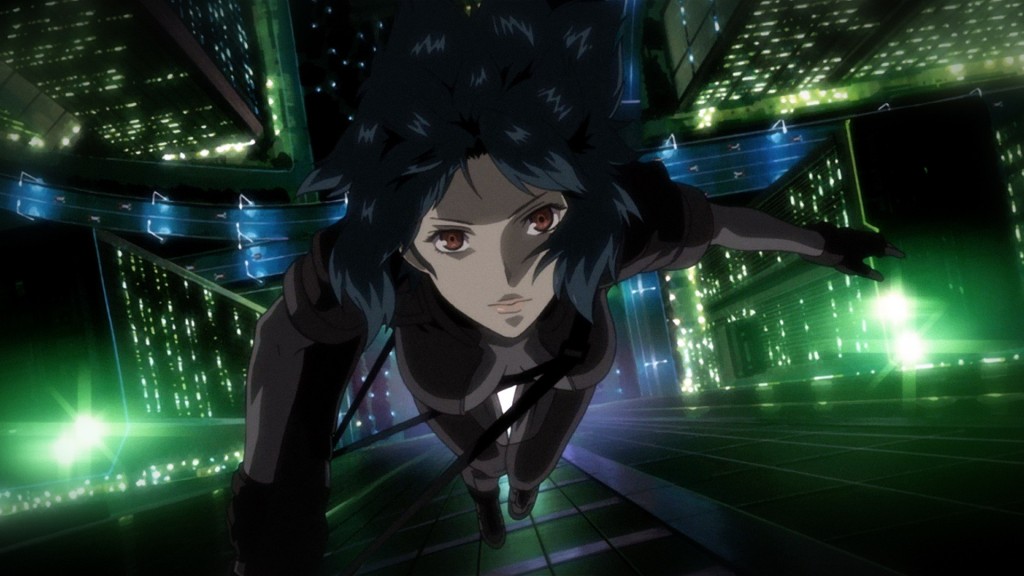 Ghost in the Shell was not the first anime movie to break cultural ground in the United States, but it is one of the most important. Based from a manga of the same name, Ghost in the Shell is a cyberpunk classic about how we see ourselves when the real and virtual worlds collapse into each other. Hackers and avatars collide into a neo-noir plot of government paranoia and shifting realities. In a way, Ghost in the Shell seems like the culmination of the cyberpunk movement up to that point with a slick but junky aesthetic and dealing with the dual natures of identity and deception in a reality seemingly designed to obfuscate and hide. Though not necessarily unique to Ghost in the Shell, the purity of its themes and visual motifs left echoes through the American sci-fi landscape, from The Matrix to Avatar.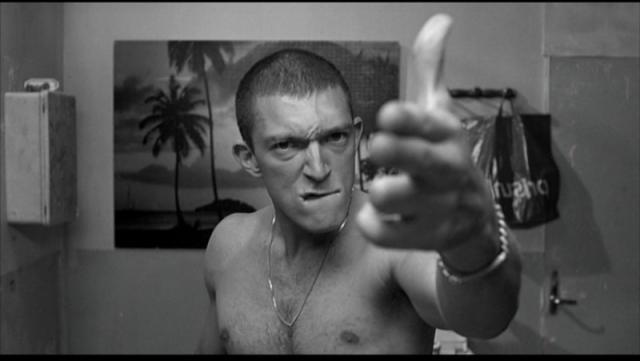 La Haine (Hate) made even less of an initial impact than Ghost in the Shell. A raw, bleak, and brutal black and white French movie about disaffected urban youth of various minorities, La Haine was a tough sell to many audiences. It deals with issues from racism to bad cops to violence, all around the cycle of hatred that was spiraling out of control. It spoke to the hardening of kids, the effects of poverty, constant police observation, and various other topics that haven't diminished in the intervening 20 years.
---
Small Starts for a pair of Andersons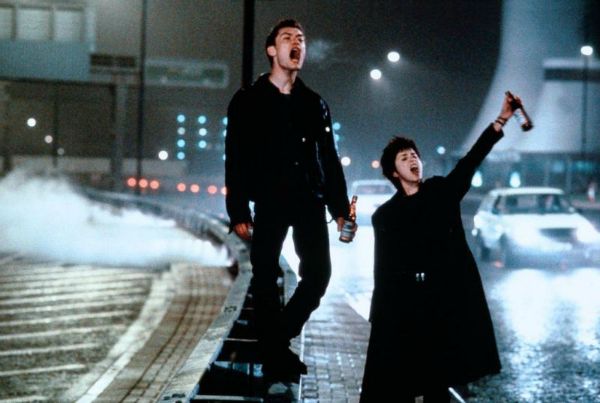 Shopping made all of $3k in theaters. Whenever I hear the title, I keep thinking about the earlier Rosalie Goes Shopping. Shopping is a dark techno-afflicted drama about teenagers in a desolate urban wasteland who spend their time stealing cars and robbing stores. It's a fairly fascinating and messy as hell movie about class warfare whose mistakes are those of a first time director. That director was Paul W.S. Anderson, who would direct genre classics like Event Horizon and Alien Vs Predator, but is probably best known for directing 3 of the four Resident Evil movies. In addition to kickstarting Anderson's career, Shopping was also Jude Law's cinematic debut.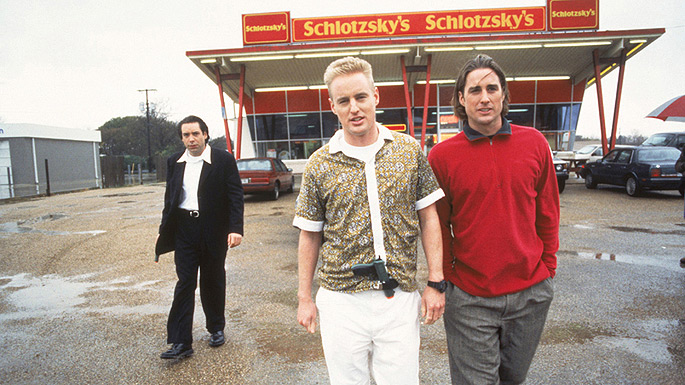 Of all the movies released in February 1996, the one that is closest to me is probably Bottle Rocket. I can't say that I was cooler than anybody and saw Bottle Rocket in theaters. Unlike Clerks and Freeway, I didn't even see Bottle Rocket get a review in the newspaper. My sister and I, who were both fans of Quentin Tarantino and even liked quite a few of imitators, found Bottle Rocket in the new release section one summer at the local Blockbuster because the VHS cover art looked up our alley. With comments calling it Reservoir Geeks, and comparing it to Easy Rider and Saturday Night Fever, and an image that looked like a bright comedy in the line of QT knock-offs. We also discovered Slacker in the same manner. At first, it totally seemed like a hilarious QT knock off, but then it shifts gears and becomes something so off kilter we both looked at it askance. We kind of fell in love, but we didn't know that we were witnessing the start of a career.
Looking back 20 years, its easy to see the genius of Wes Anderson. The off kilter dialogue, the quirky characters, the sympathetic and yet pointed view of every character major and minor, a plot that doesn't operate with a usual momentum…many of Wes Anderson's hallmarks were present in Bottle Rocket even if they didn't come to full fruition until Rushmore. Besides that, it was the career launch of Luke and Owen Wilson. To this day, Bottle Rocket still is a solid career start that doesn't feel like a compromise of style.
---
That's February of 1996. Wes and Paul W.S. Anderson. Jude Law, Owen Wilson, and Luke Wilson. Adam Sandler's defining movie. Ellen Degeneres and Jackie Chan. Ghost in the Shell and Hate. John Woo and The Muppets. How the hell could I have picked any one movie for 20 Years On? There's so much good in here that's not even including the bizarre Foreign Language Oscar winner, Antonia's Line, or the Farley/Spade Spheeris-directed Black Sheep, or Ted Demme's Beautiful Girls, or Kenneth Branagh's A Midwinter's Tale. What the hell, February 1996?? Why are you such a strange, singular, month that completely bucks the usual "February is January Lite cinematic wasteland" story?