Having finally caught up with a whole bunch of the year end's critically acclaimed movies, I can say that this is the Year of the Male Ego. I swear, I think I'm drowning in knowing how fragile men can be.
I should note that these are incredibly reductive looks at a whole variety of movies, which are (sometimes) more complicated than these readings may imply. However, by reducing the films to their essences, one can more easily see how the single aspect of the film builds into cultural trends.
---
The Wedding Ringer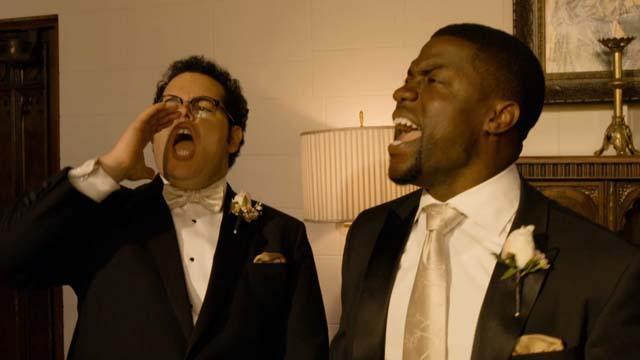 Technically, I started this week with a movie that is neither great nor from 2014, but it set the mood for the movies to come. Set to be released this week in 2015, The Wedding Ringer casts Josh Gad as a computer programmer with no friends. Gad is about to be married to a hot woman with no personality, played by Katey Cuoco-Sweeting as Not-Penny-I-Swear, and needs groomsmen to round out his party. So, he hires Kevin Hart of The Best Man, Inc to be his best man (and 7 other guys to round out his wedding party).
While this is ostensibly about male bonding and friendship, one of the real lessons is that the ideal of marrying a hot piece of ass who isn't all that into you may not be all that its cracked up to be. So, you should just leave her at home and connect with your fellas. Also, because it is hard working your way to the top (neither Gad nor Hart are poor), it is extremely difficult for guys to make friends and meet girls for more than a one-night-stand.
---
Big Eyes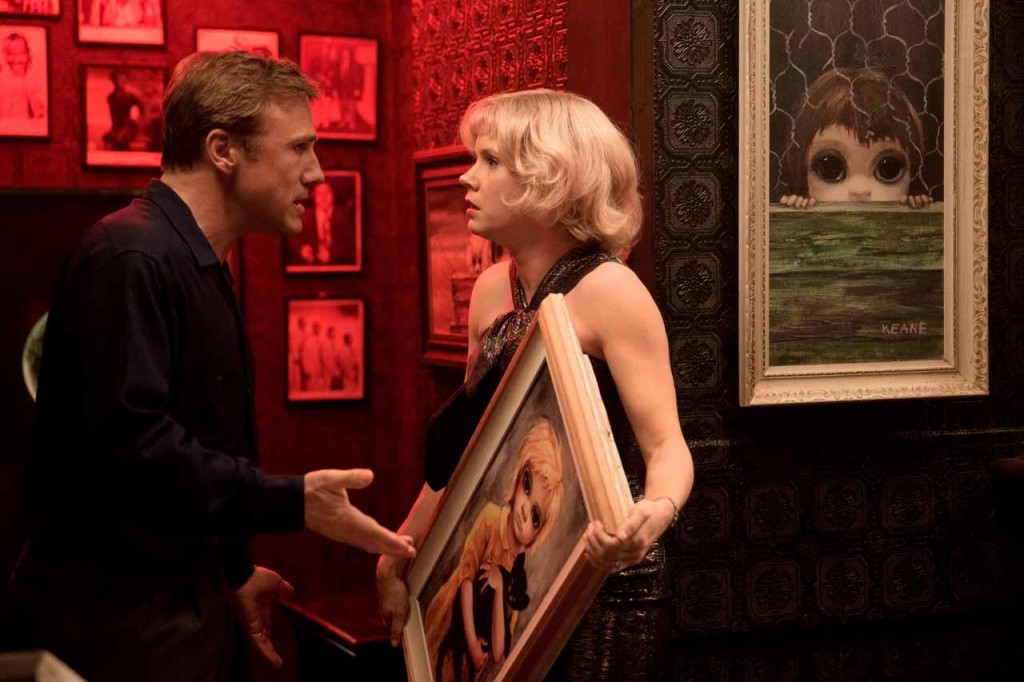 The next movie I caught up with was Big Eyes, a semi-exception to this weekend's rule of male dominated plot points. The latest film from Tim Burton, Big Eyes examines the Keanes, a married couple who created a commercial art phenomenon in the late 1950s and early 1960s. Margaret Keane was a mother who left her husband in 1958. Left penniless, Margaret restarted her life painting on furniture and doing sketches in the park. After meeting Walter Keane, they dated briefly and married creating a sort of business partnership in which he proceeded to take ownership of her work.
While Big Eyes takes its point of view from Margaret, it certainly looks at the male ego as an insecure credit-taking monstrosity. Margaret is constantly walked over by Walter, but Walter only started taking ownership because he was such an insecure person who was better at selling himself than he was at doing anything. Burton constantly directs the movie so that you're sympathetic towards Margaret, but Walter's hucksterism is still semi-validated by the success he achieved.
---
Birdman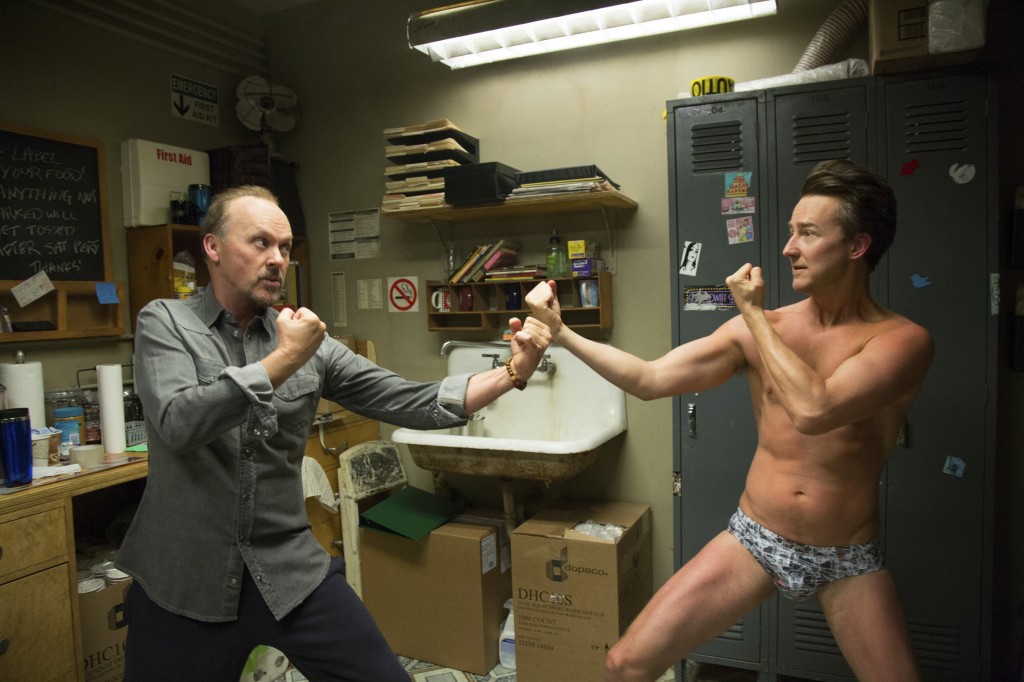 The conversation of art and male ego continued with Birdman, an examination of the ego of a has-been Hollywood actor (Keaton) who tries to go Broadway for legitimacy. After he hires another egotistical actor (Norton) to play opposite, it becomes Clash of the Male Egos for who can own the stage and Broadway. Keaton is an insecure actor who can't figure out who he is, regrets being a terrible father, and otherwise suffers because he isn't sure of what to do with himself.
Because half of the plot of the movie is about two men who are trying to outdo each other, we're stuck in a world where two guys wave their dicks in front of everybody (sometimes literally) to figure out who has the biggest ego. There is some conversation about art and whatever in there, but it all takes a backseat to Keaton and Norton's egos and insecurities.
---
Top Five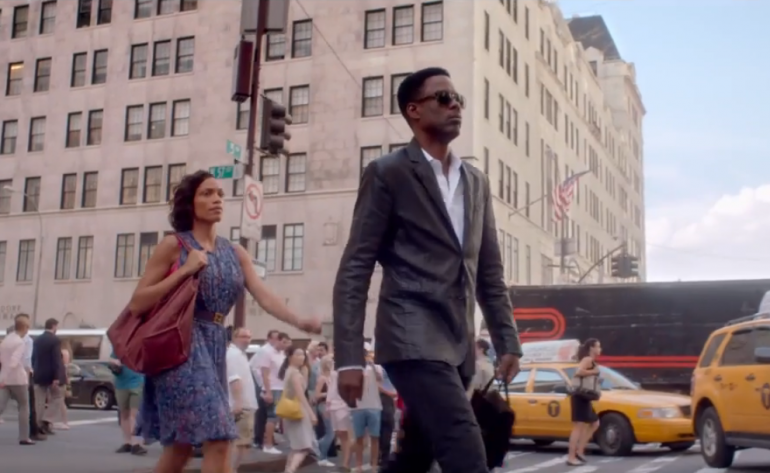 As a finale to the trio of art conversations, Top Five is an examination of the ego of a has-been Hollywood comedian (Rock) who tries to go dramatic for legitimacy. Chris Rock's alter-ego, Andre Allen, is followed around for a day by a female reporter as he goes through press junkets, visits his childhood home, and goes to his bachelor party. His ego has to keep him afloat under all the criticism from the press, the interrogation from the reporter, the self-inflation of his friends, and the pressures of a high-visibility lifestyle.
While the strongest performances in Top Five are given by Rosario Dawson and Gabrielle Union, they aren't given nearly as much to work with as they should. And, really, the movie isn't about them except for how they relate to Andre Allen and his position as a movie star.
---
Foxcatcher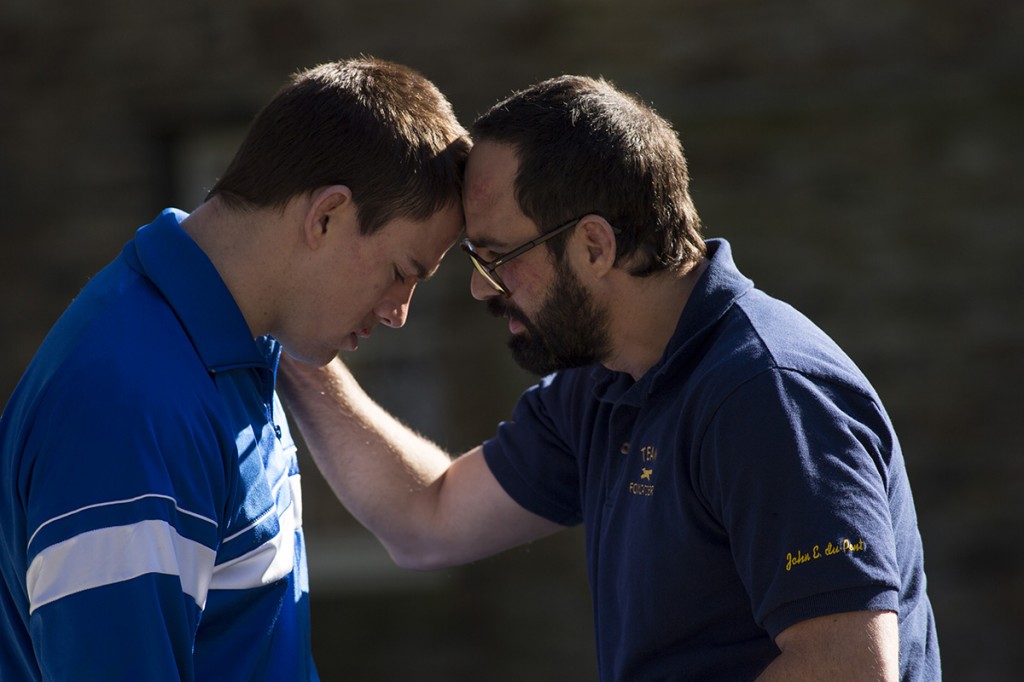 Foxcatcher is a homophobic American allegory about a rich guy who creates a wrestling team as his mother created a horse team. John E du Pont (Carell) hired Mark Schultz (Tatum) to be his star wrestler before giving him cocaine and raping him (or so the movie implies), turning him into an insecure frosted-tipped cabana boy in short shorts. Then, du Pont hires Mark's brother as lead coach, which turns Mark into a kicked puppy rape victim who can't stand the sight of John. That none of this happened in the way it is told is supposed to be besides the point of the regressive-as-fuck story it's selling.
Most people will ignore the male rape story in order to focus on the relationship between Schultz and du Pont and also their relationship with his brother. All of which is about men headbutting against each other and being in debt, emotionally and financially, to each other.
---
The Woman in Black 2: Angel of Death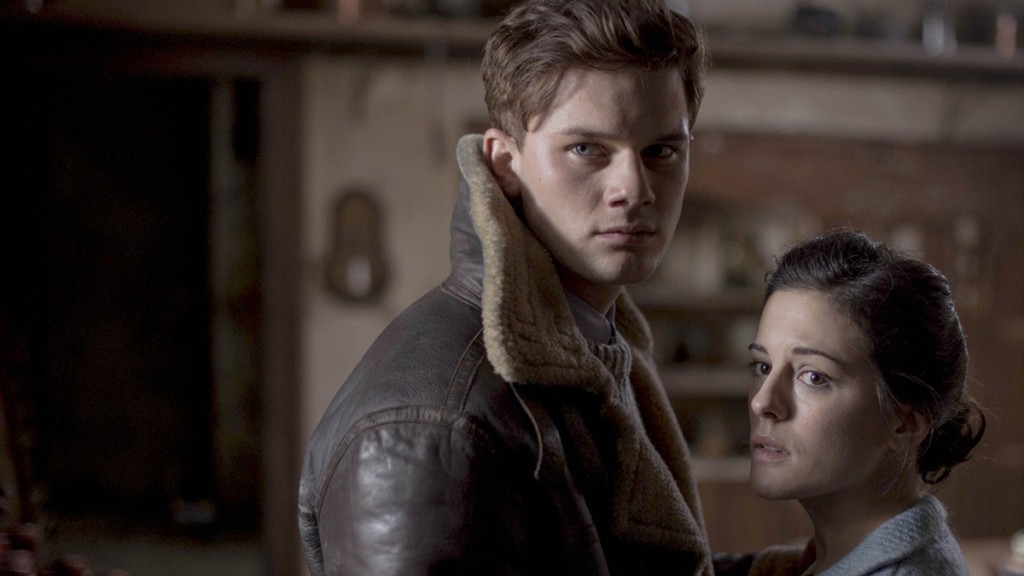 This is another cheat, as this is neither a great movie nor from 2014. The Woman in Black 2 was a terrible horror movie that at least featured the ladies…though there was a side character of a pilot who dealt with issues of male ego leading to an all too familiar finale.
In The Woman in Black 2, a pair of headmistresses evacuate London during the bombings in order to take 8 children to a safe house. That safe house is a spooky house on an uninhabited island. Along the way, the young woman meets a hunky guy who says he's a pilot, and who periodically checks in on them to make sure they're ok.
If you care about spoilers for a terrible movie, skip to the next section.
The pilot, however, had crashed his plane into the water, killing his whole crew. As a result, he was demoted to decoy for some reason. He's running around a fake airfield for the war. In order to resurrect his broken ego, he has to sacrifice himself to the water in order to save the woman and the charge that the Woman in Black wants to possess. Yes, even in this movie about the ladies, a damaged male ego must repair itself to save the day.
---
Selma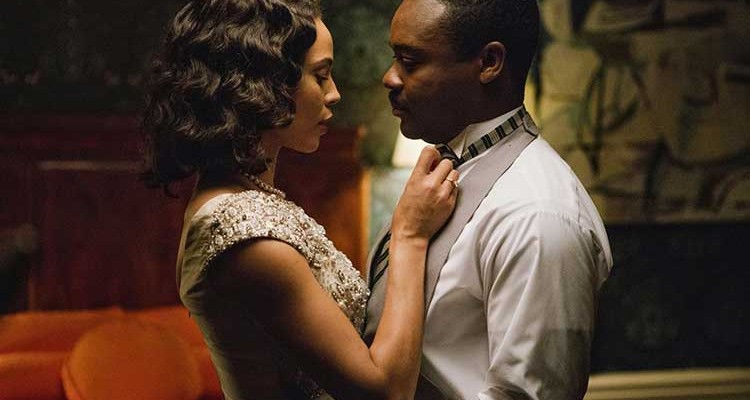 Selma features Martin Luther King, Jr. going head to head with LBJ, Governors, law enforcement, and other guys in order to craft an atmosphere for the civil voting rights acts. Directed by Ava Duvernay, Selma also includes the strength of Coretta Scott King and Annie Lee Cooper in the proceedings. Still, the women took more of a necessary supporting role to focus on MLK and his worrying about presentation and projection.
Of all the movies on this list, this is the one that most needed to be made due to a dearth of movies about Martin Luther King, Jr. It's incredibly reductive to say that it is solely about male ego, yet there is no denying it is a necessarily large part of this movie.
---
Inherent Vice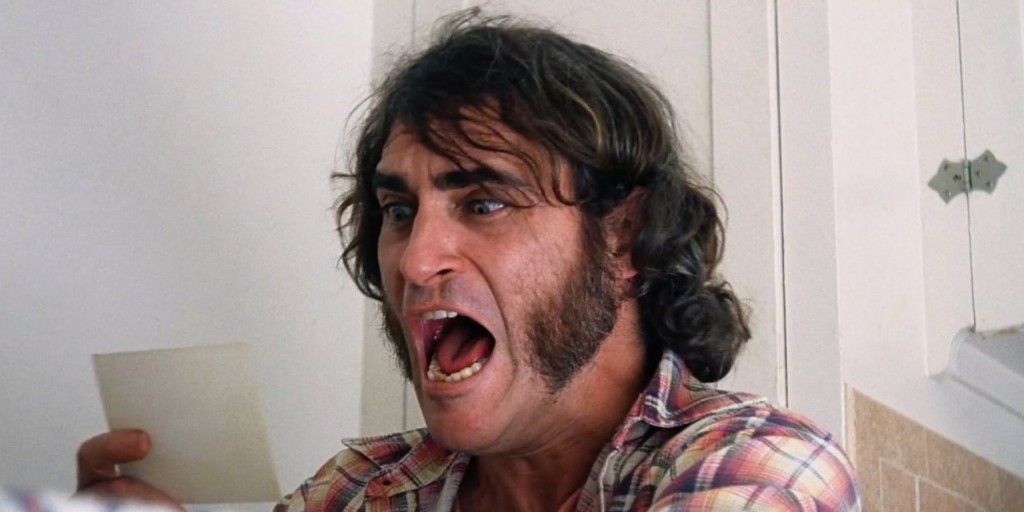 Inherent Vice, the latest from Paul Thomas Anderson, concerns a stoner (Joaquin Phoenix) who has to wade his way through a complex net of crime, corruption, and drugs in order to figure out who is killing the American Dream and the 1960s. But, Inherent Vice takes a particularly male point of view, with Phoenix visiting "massage" parlors which offer specials on cunnilingus, and is seduced by a completely naked woman in an epic length single-shot scene.
Despite there being multiple female characters, they all get put in the back seat to Phoenix headbutting his way with all sorts of male authority figures. Again, it is men doing male things because men. While that may also seem reductive, I'm about ready to pop in All About Eve just to have some time with women who get to say something.
---
Overall
These aren't the only male driven movies of 2014. Nightcrawler, Captain America, Whiplash, Boyhood, Snowpiercer, Locke and Edge of Tomorrow all appear on many of this year's best of lists. And, they all explored men doing male things, sometimes far from the prying eyes of women. Whiplash and Foxcatcher, in particular, seem to be rather absent of women (even though du Pont's mother casts a pall over the whole movie).
That's not to say that this year was nothing but men doing man things. This year has also brought The Babadook, Under the Skin, Beyond the Lights, Belle, Wetlands, Wild and The Hunger Games part 3.1, but they have taken a backseat to the discussion of maleness and male ego. Under the Skin is discussed as what its like for a beautiful woman to be looked at by a male gaze. Even Nymphomaniac, a movie ostensibly about a female acting like a privileged man is more about the male writer/director than it is about a female character.
This shouldn't have to be said, but this observation is not criticism of the movies themselves. Male movies about men doing man things aren't terrible in and of themselves. In fact, many great movies are about men doing man things. But, this weekend just seemed to bring a singular glut of maleness to the forefront in a way that hasn't been present in years past. I'm hoping that 2015 brings about more higher-profile female-driven stories than 2014 did.