Woody Allen is not often thought of as a festive director. And yet, a surprising number of his films often climax at holidays, and these films are consistently some of the most cheerful and warm films in his filmography. Last year, I covered Everyone Says I Love You, which ended in a Christmas celebration in France, involving a lengthy Marx Brothers tribute and some dancing on the Seine, but there are many others, like Hannah and Her Sisters being structured around Thanksgiving, the New Year's party which closes Radio Days (my pick for his most purely enjoyable film), Alvy's Christmas in L.A. in Annie Hall, and, my favorite, Danny Rose's moving little Thanksgiving dinner with his clients in Broadway Danny Rose. But among those films, one seems to have been swept under the rug. That film is Alice. This piece on it isn't going to be about it being an undiscovered masterpiece. It's not that. Allen has made many better films than it before and since.
For someone who made so many films with Allen, with so many of her roles being leads or co-leads, Mia Farrow didn't get too many showcases. That's not to say she's a bad actress; I think that line of thinking about her is bullshit, especially looking at her performance in something like The Purple Rose of Cairo. It's just that the roles Allen tended to give her were far from flashy. Compare her to Diane Keaton, who always got the roles that drew people's attention (even her cameo in Radio Days is designed to draw on people's memories of Annie Hall). Farrow's characters were generally muted types, certainly well-drawn, far from thankless roles, but not the first characters one thinks of when they think of those movies (the big exception is Broadway Danny Rose, where she's nigh-unrecognizable as a big-haired, loud-mouthed Jersey broad). There are many examples, but to narrow it down to one, think back on Husbands and Wives. Chances are images of Sydney Pollack dragging his girlfriend literally kicking and screaming into his car or Judy Davis chewing out the men who dare to woo her and spitting out their bones come to mind, not anything involving Farrow as the deceptively brittle wife who's really the one pulling the strings. One of the things that makes Alice so special for me is that it is a showcase for Farrow, a movie where she's the indisputable lead, and everyone else is supporting her. And she pulls it off!
The title may seem to give away where Allen is heading with the film, but Alice isn't so much inspired by another Alice's adventures as it is by Federico Fellini's Juliet of the Spirits. The general gist of the plot is similar to that of Juliet (reductively, "women uses magic to find out her husband is fucking someone on the side"), but the details are different here. It's not as effective a Fellini plundering as, say, Stardust Memories was with 8 ½ or Radio Days was with Amarcord (although it's definitely more successful than Celebrity was with La Dolce Vita, wow, you don't really realize how many times he's ripped off this guy until they're listed out like that, right?. Anyway, it's not up to those, but it's still a very worthy film, one that I think is worth a holiday-season viewing.
Alice Tate (Farrow) is happy, and yet very curiously unhappy. She's married to Douglas (William Hurt), is fabulously wealthy, and has two loving children whom she occasionally takes to school when the nanny is sick. But she's been having back problems, while her doctors insist that nothing's wrong with her. She's also been obsessing over a man (Joe Mantegna) whose kid goes to the same school as hers do, with just this feeling causing her Catholicism to act up, because she's marriage and her marriage is going well, it seems. The first image of the film is her and that parent (who we later learn is named Joe Ruffalo, a jazz musician divorced from his wife) smooching while observing the penguins at the zoo, penguins, of course, mating for life, just like Catholics and pigeons. After three separate people recommend an acupuncturist by the name of Dr. Yang (Keye Luke), she decides to give him a visit. After looking at her and determining that the problems themselves are not manifesting in her back, he puts her under hypnosis and gets her to express her true feelings about her marriage and her life being lacking (any of the dipshits who say Mia Farrow can't act should watch the sequence of her under hypnosis, where she effortlessly goes from mousy and material-obsessed to more confident but still a little reserved to shy and awe-struck when Yang gets her to recreate her first meeting with Doug). When she's back, he tells her to go about her daily life (minus the consumption of shellfish) and take some herbs he's prescribed for her, which he says will help her. The first one gets her to open her feelings to Joe (just look at her turning on the charm and forwardness in that sequence and tell me she can't act to my face, you unworthy piece of shit), future ones turn her invisible (ideal for spying on Joe) and get her to reunite with her deceased first love (Alec Baldwin, the movie's biggest marquee star at the time of its release, who's barely visible for the entirety of his screentime), and it's all building up to the obvious conclusion of her realizing that she's no good with her husband. But it's so much fun getting there, and that's hardly where the movie stops anyway.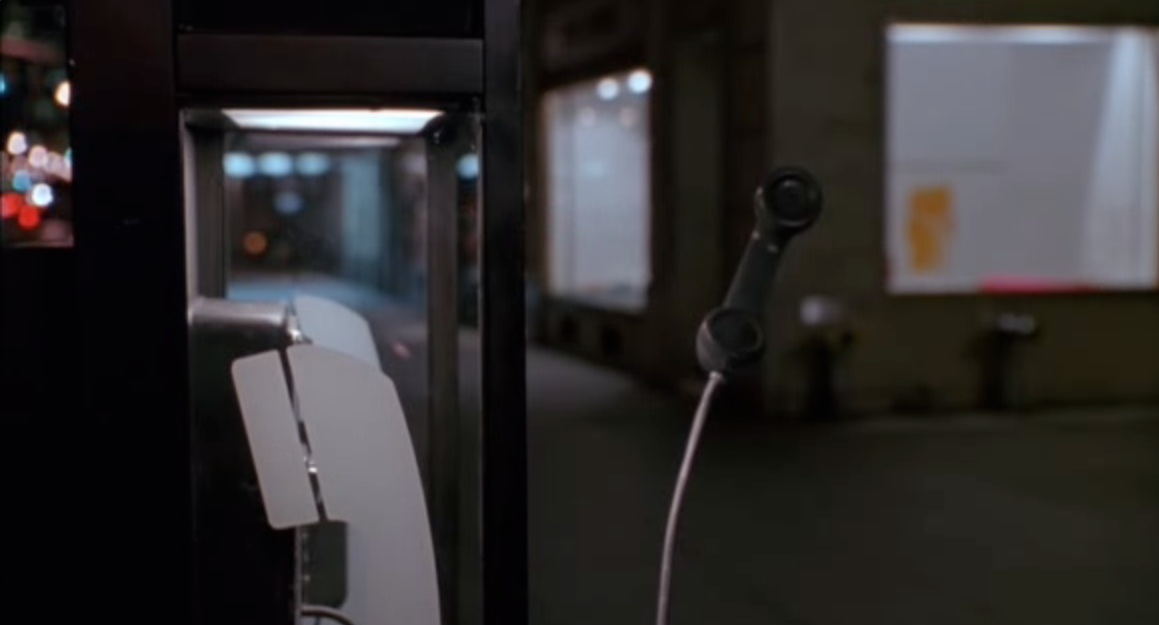 This movie is a lot of fun. It's not particularly funny, although it does have plenty of laughs, such as a sequence when Alice gives Joe her invisibility herbs, one sequence that I'll get into later, and jokes at the expense of the vapidity of the gossip Alice's friends talk about to each other (they're easy jokes, but so are the jokes about Los Angelenos in Annie Hall, and if you don't laugh at "I forgot my mantra", I don't know what to say to you). It's mostly just a very fun experience to go on this journey with Alice, to see her come out of her shell and take her life into her own hands. There are scenes here that are as good as anything Allen has ever made, especially the Baldwin one, which is so moving and magical (they get to fly over New York) that the fact that there's still plenty of movie to go afterwards comes off as a bit of disappointment for a little bit afterwards. I can't really understand the people who call this one of Allen's first major missteps, because this movie seems designed to bring a smile to everyone's face. Hell, this movie could have been filled with loathsome straw-man figures for Alice to reject over the course of the movie, but other than Hurt, everyone in this movie is nice in some way, even if they're a little vapid (just look at Joe's ex-wife, played by Judy Davis, who's generally sweet towards her ex-husband, who's sweet back; it's a far cry from the maneater roles she would get in Allen's Husbands and Wives, Deconstructing Harry, and Celebrity).

One of the many other reasons I kind of love this movie is its aesthetics. Since September, Allen had been moving away from the gorgeous array of hues in Radio Days and into a more somber, brown-oriented palette, aided by him beginning to work with Bergman's regular collaborator Sven Nykvist (even Allen's wacky comedy of this period, "Oedipus Wrecks", has a pretty muted color scheme). But maybe the existential queries of Crimes and Misdemeanors made Allen long for a return to those more colorful days, because this (Allen's return to working with Antonioni's regular DoP Carlo Di Palma, with whom he would made eight more films) is a gorgeously colorful film. Technically, the palette is limited to reds, blues, and greens, but those hues are so strong that they make a big impression. The blues come to be Joe's color, with the penguin exhibit and the office of his ex-wife being completely chilly. Red is entirely Alice's color, from the light red of her hair to her purely red outfit and hat that she wears during much of the film. Red is also the film's cue for suppressed desires. There's the slightest hint of warm tones in Alice and Doug's gaudy, sterile apartment (all credit to production designer Santo Loquasto for creating something that tastefully untasteful), and the deep red of her outfit is something she keeps hidden under a massive fur coat at first (the moment she takes it off is the first step of her journey to self-realization). And when Dr. Yang gets Alice to recreate her meeting Doug, the lighting in his office becomes entire sourced from one flashing red sign, all that promise that's been watered down coming back to the surface. And hey, it's the color of Christmas as well!
The reason I'm writing about this now technically only relates to one scene near the end. It involves the last of Dr. Yang's herbs, a love potion of sorts, which Alice takes to her sister's Christmas party and which accidentally get put in the egg nog, resulting in the men at the party (including Bob Balaban) becoming hopelessly smitten for her. It's a very funny sequence, the funniest in the movie, but there's more to the Christmas connection than that. Since this isn't a certain movie that was released today, I don't think you'll be too upset by these SPOILERS for a movie that's 25 years old. Yes, Alice leaves Doug, but not for Joe; Joe finds out when he's invisible that his ex-wife still has feelings for him and decides to go back with her. No, Alice leaves Doug in favor of Mother Teresa. While this may seem horribly out-of-left-field on a first viewing, future viewings reveal that the seeds for this were planted long before the movie began. In an early scene, Alice hears that there will a dinner for Mother Teresa nearby, and wants to take the children. The viewer thinks that the point of that scene pays off two scenes later, when Alice can't go through with meeting Joe because, as she tells Dr. Yang, the talk about Mother Teresa made her too nervous to commit a sin, but it actually only pays off at the very end, when Alice leaves to work with Mother Teresa in Calcutta, coming back a better, more practical woman than before, living modestly with her kids and doing volunteer work on the side. There's something powerful and fitting about a movie which is set partially during Christmas and which opened on Christmas Day dealing with a woman deciding to reject the materialism that ruled her life for so long in favor of actually, you know, getting involved with the "goodwill towards others" part of Christmas and of religion. While I doubt anyone who saw it decided to take a plane to Calcutta the next day, it's a good message and a more interesting way to end this lovely little movie than "she leaves one guy for another guy". I'm not necessarily asking you to put Alice in your Christmas canon, but I definitely recommend you give it a shot, regardless of what many (including Allen, although he's been on record as being even remotely satisfied with five of his movies, tops) say.