(Welcome to Shocktober at Bad Films Shot By Great Cinematographers, where I'll review only the most terrifying films out there that happen to be lensed by slumming greats of the DoP world.)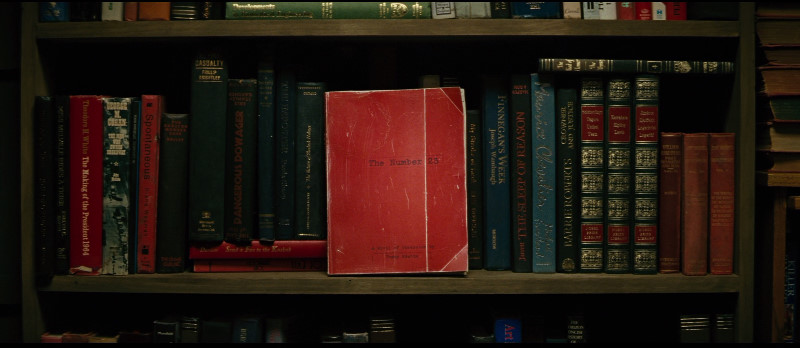 Who Shot It: Matthew Libatique. Libatique is primarily known for his collaboration with Darren Aronofsky, but there's much more to his career than that. Not that it would be awful if he was solely known for his work with Aronofsky, because it's some pretty damn good work. They both started off with the high-contrast, grainy black-and-white images of Pi, before moving into slicker territory (in terms of visuals, not in terms of story) with Requiem for a Dream, and going onto the beauty of The Fountain, Black Swan, and Noah from there. Libatique has worked with many other directors over his career, with the second-longest collaboration being with Spike Lee, with whom he shot the misbegotten She Hate Me (coming soon), the woeful Miracle at St. Anna (coming soon), the actually very good Inside Man, and the upcoming Chiraq, along with several documentaries (namely Passing Strange and Mike Tyson: Undisputed Truth) and stand-up specials for Jerrod Carmichael and Katt Williams (one of the perks of being Spike Lee is that you can get a world-class cinematographer like Libatique to point a camera at Katt Williams on stage). Even if you haven't seen any of the films I just listed, there's little chance you haven't seen his work at all, because he also shot Iron Man and Iron Man 2, plus the recent hit Straight Outta Compton. And he's also shot Josie and the Pussycats, Cowboys and Aliens (coming soon), former entry Abandon, Ruby Sparks, James Ponsoldt's upcoming Dave Eggers adaptation The Circle, Jodie Foster's upcoming thriller Money Monster, and, oh yeah, three films for Joel Schumacher. Before you get too worried, two of those films, Tigerland and Phone Booth, were actually fairly well-received, and not just in comparison to Batman and Robin. I can't say the same, however, for their third collaboration, The Number 23. Speaking of, there are 16 letters in Libatique's name. Add that to the five Aronofsky films he's shot and the two Iron Mans, and you get… oh my god!!!!!1!!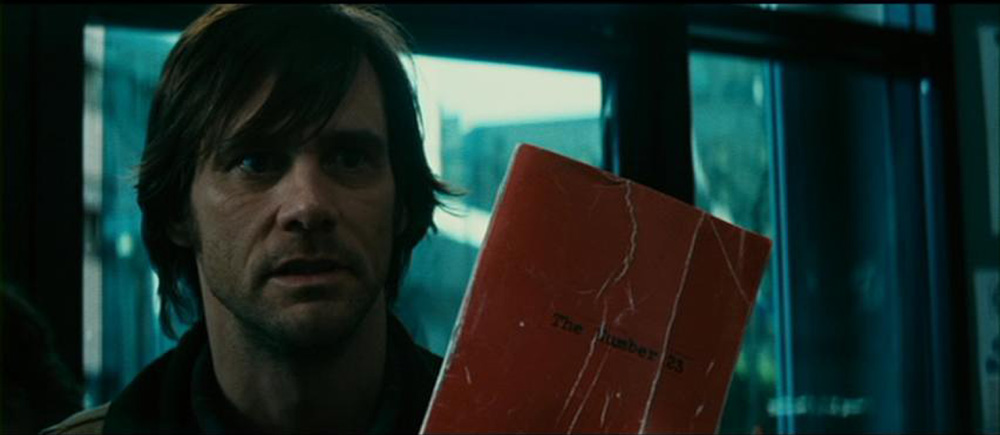 What Do You Mean, Story?: From the back copy of the Blu-Ray of The Number 23:
Ever notice how phenomena and events tie to the number 23? Walter Sparrow has: 2012 (20+1+2), the end of the Mayan calendar…23 pairs of chromosomes in the human body… February 3 (2/3), Walter's birthday. Here, there, everywhere, Walter sees connections. And it may be driving him to madness and murder.
I will give whatever Warner Bros. intern typed that up credit; the "23 chromosomes" thing is spot-on, although why that's terrifying is another matter. That's also the only thing there that isn't in the movie, so we can't blame the rest on that poor intern.. The thing about Walter's birthday is almost there, except that only works using the North American organization of dates, and even then, there's that pesky slash between 2 and 3 (not to mention it's dependent on whether or not the person calls it "02/03"). The "2012" thing is even worse. If you're starting that equation with 20, wouldn't you want to make the second term 12, for consistency, or add 2, 0, 1, and 2 to each other. Technically, they could write off the first result as 23 reversed (and they do this in the film), but 5 is the second result, and that's not very scary. Unless, of course, they could write that off by saying that 2 plus 3 is 5 (and, guess what, they do this in the film). Gee, it's almost as if this "23 is everywhere" business is kinda silly. But surely this Joel Schumacher guy can wring some scares out of it, right? Right?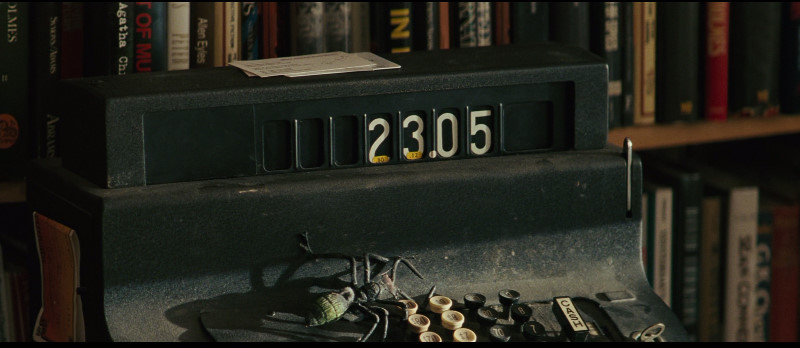 The Number 23 opens with a bald-faced rip-off of the opening credits of Seven. I found out through digging online that the credits were designed by the same people who did the credits for Seven, so I don't know if that makes it better or worse. Hey, wait a minute. Add the 16 letters of Matthew Libatique's name to Seven and… this is 2spooky4me already.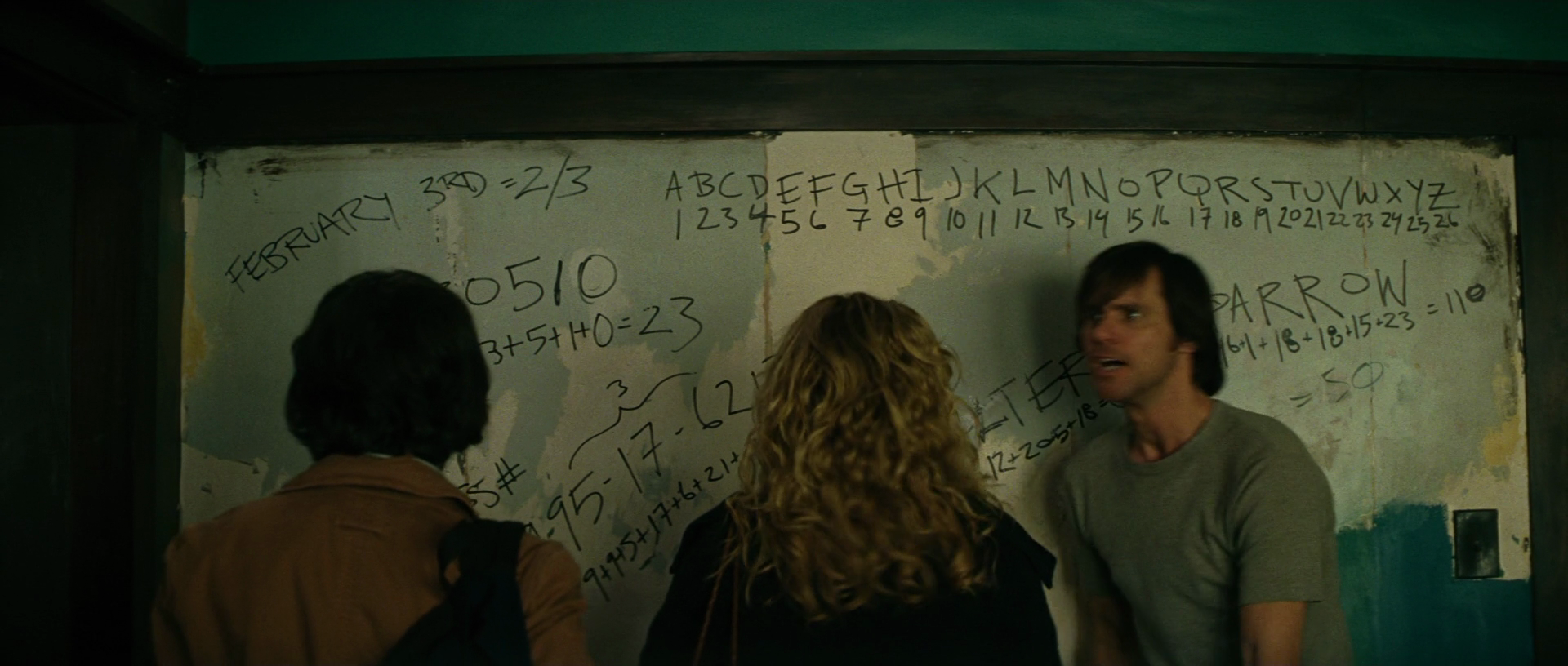 Jim Carrey can give wonderful dramatic performances, and he can be very funny. Neither Jim Carrey nor Joel Schumacher can determine which side is going to show up in The Number 23, and the result is him playing Ace Ventura with a penchant for glowering and floppy emo hair. He plays the aforementioned Walter Sparrow, a dogcatcher whose actions when he refuses to fuck a coworker at a Christmas party have dire consequences. Sounds like the set-up to 2 Liar 2 Liar, right? What if I told you that those dire consequences start with him getting bitten by a dog he's trying to capture, to whom he told a bizarre, rambling story that ends with a stock "haha Chinese people eat dogs!" punchline to get him to initially stay still (if you think that sounds hilarious, this sequence is executed so slowly that it completely suffocates any potential as a joke, and that's if Schumacher and Carrey wanted us to laugh at it). The dog leads him to a cemetery, where he glances at an important headstone and is late for his birthday date with his wife, Agatha (Virginia Madsen). As a result, he meets her at the bookstore next to her cake shop, where she picks up the book The Number 23 by the mysterious Topsy Kretts (man, Thomas Pynchon isn't even trying with character names anymore). He soon becomes engaged with the book, ignoring its alternately overwrought and hilariously simplistic prose (when the main character muses on how a character used to be a good person, he follows it with the character he's describing saying "I'm a bad person!"), parody of the grizzled detective archetype, and its abrupt, unsatisfying ending. The book, telling the story of a detective known only as Fingerling, seems to have parallels to his life, and after he discovers that, he becomes wrapped up in the book's mystery, regarding the mysteriously prolific nature of the number 23, which ends up killing three people (to be fair, one of those people is only known as "Suicide Blonde", so the writing was kind of on the wall for her before the 23 business came up and her literal walls were filled with literal writing about 23). Soon, Walter has gone beyond harmlessly ranting about a numerical value's evil to his less-than-receptive wife and disturbingly receptive son, and becomes obsessed with a real-life crime (a girl, whose headstone Walter glanced at earlier, was killed on her 23rd birthday, probably at 11:12 while she enjoyed all but 8 of Baskin-Robbins' flavors) that also has parallels to the book. He must find out who Topsy Kretts is, to solve the murder and to let him move onto reading Infinite Jest like he had planned before all this nonsense came up. Meanwhile, he suspects that his friend (Danny Huston, wishing he was in another Jonathan Glazer movie instead) is having an affair with Agatha because his counterpart character in the book has an affair with Agatha's counterpart character (in the recreations of the book, Huston, with some truly ludicrous facial hair, and Madsen play their counterparts in the book, and Carrey Fingerling, and Lynn Collins the leftover female parts). Also, that dog (who we are told is a "watcher of the dead") keeps showing up, giving expressions that translate to "Yessss, my masterplan is coming together".
(Thar be spoilers, if you care.)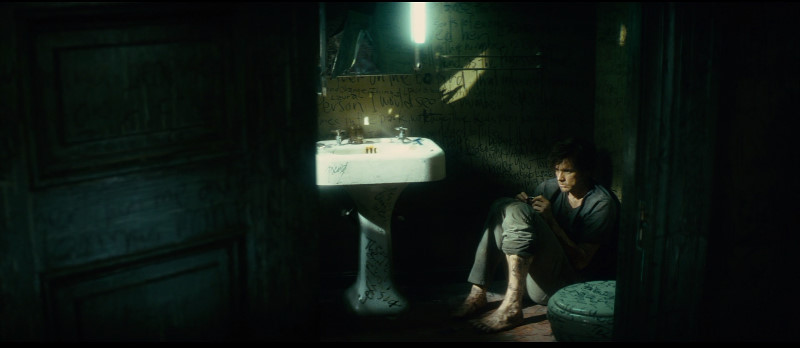 Of course, it's all building up to the reveal of who Topsy Kretts is (by the way, it takes Walter until his meeting with the imprisoned professor/boyfriend of the murdered girl to realize what "Topsy Kretts" sounds like). Whaddya know, it's Walter. He killed the girl because she was shagging her professor, he went mad(der) afterwards and wrote what was initially a suicide note, but instead became the basis of the book (it's also revealed that, in addition to being a piece of shit, the book is also a complete rip-off of several detective stories). He then threw himself out a window, after having scrawled Chapter 23 of the book on the walls of his hotel room (no points whatsoever for guessing the number of that hotel room). He survived the suicide attempt, only losing his memories of the circumstances before, after, and during the crime while retaining pretty much everything else (MEMORIES DO NOT WORK THAT WAY! GOOD NIGHT!). The book is published under the pseudonym by a doctor (a wisely uncredited Bud Cort) who himself goes mad as a result of the number 23 and who is confronted by Walter earlier in the film as the prime suspect to be Topsy Kretts, because his address is printed behind a page of the book. Given that Walter seems to remember going through recuperative therapy (which just raises the question of why he thought he was in therapy), after the suicide (this is where he meets his wife), he should remember the doctor. But I digress. Walter tries to kill himself by standing in front of a bus (just guess what number bus it is) while the dog smugly looks on, but, in what feels like a massive cop-out despite apparently not being one, he gets out of the way at the last minute and elects to turn himself in for the murder, setting the professor free. Isn't that nice?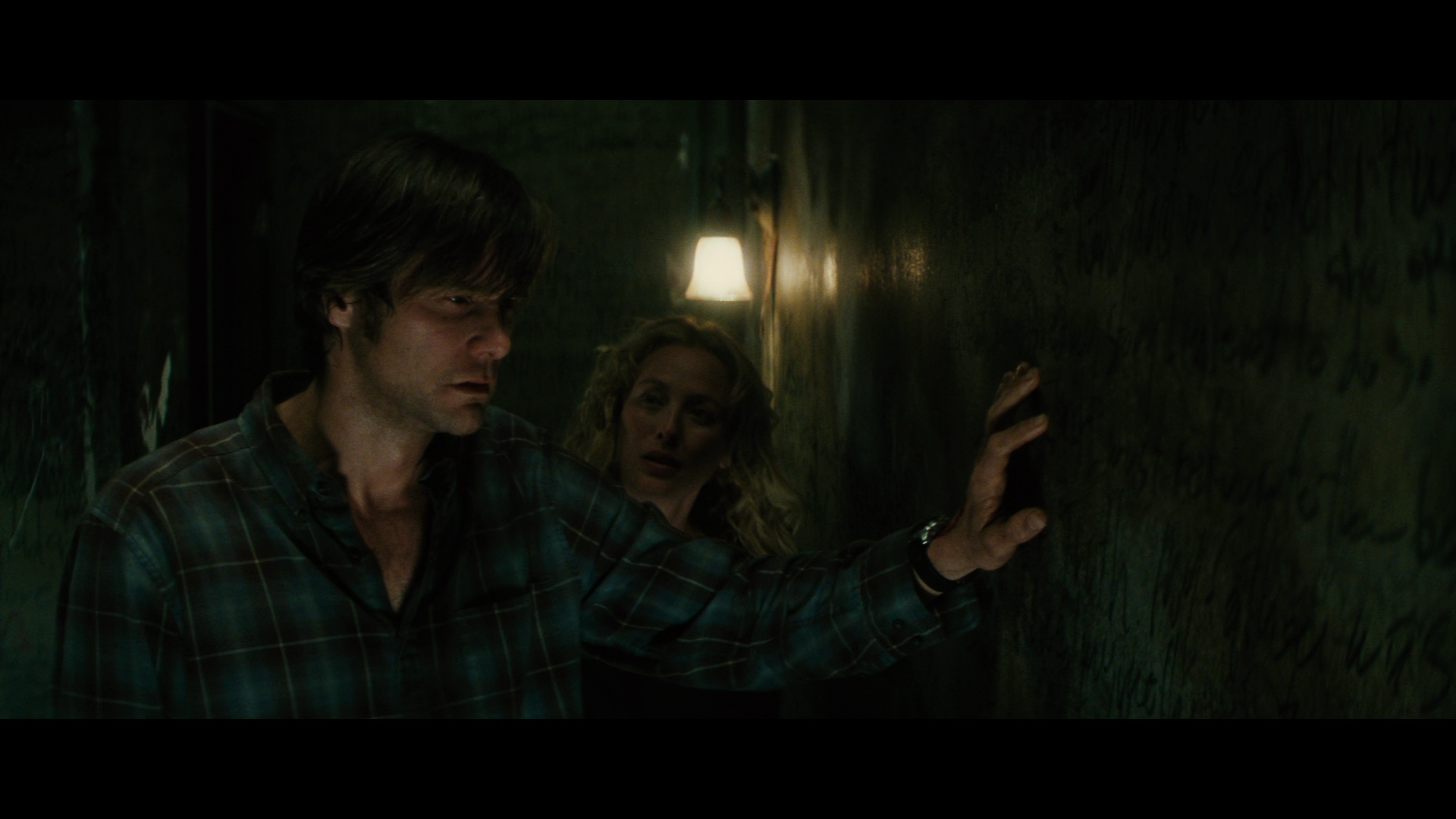 This movie is silly. Very, very, very, very silly. The premise is silly, of course, but what launches this in the silly stratosphere is partly Jim Carrey's performance. Carrey can do manic weirdness, that's not in question, but slow-building madness of this kind is so out of his depth that all he does here is flail uselessly, never once convincing the audience of his theories, or even of the fact that he's more than just Jim Carrey with a dumb haircut. The other part is how stubbornly this movie refuses to accept the fact that it is anything less than Very Serious Business, when it's a movie about how scary Michael Jordan's number is in which Jim Carrey plays both a wisecracking dogcatcher and a mentally unstable, saxophone-enthusiast detective with tattoos that could make the Tooth Fairy go "Dude, you've really gone too far with those." Despite its attempts, it's never scary (I am not, and will never be, scared by shots where the number 23 is briefly formed by intersecting objects) or unnerving or anything besides unintentionally hilarious. This is the only credit for the film's screenwriter, by the name of Fernley Phillips (which would only be a slightly more convincing pseudonym than Topsy Kretts), so I can't tell from context if Phillips had a good (or at least not an all-time-bad script) script that was screwed with by Schumacher (who can do "gritty psychological thriller" like he can do "adaptation of famous musical" or "big-budget superhero adventure"), but whatever led to the finished result, this is a complete disaster, and a howler for the ages. This is an essential addition to your canon of hilarious, terrible movies.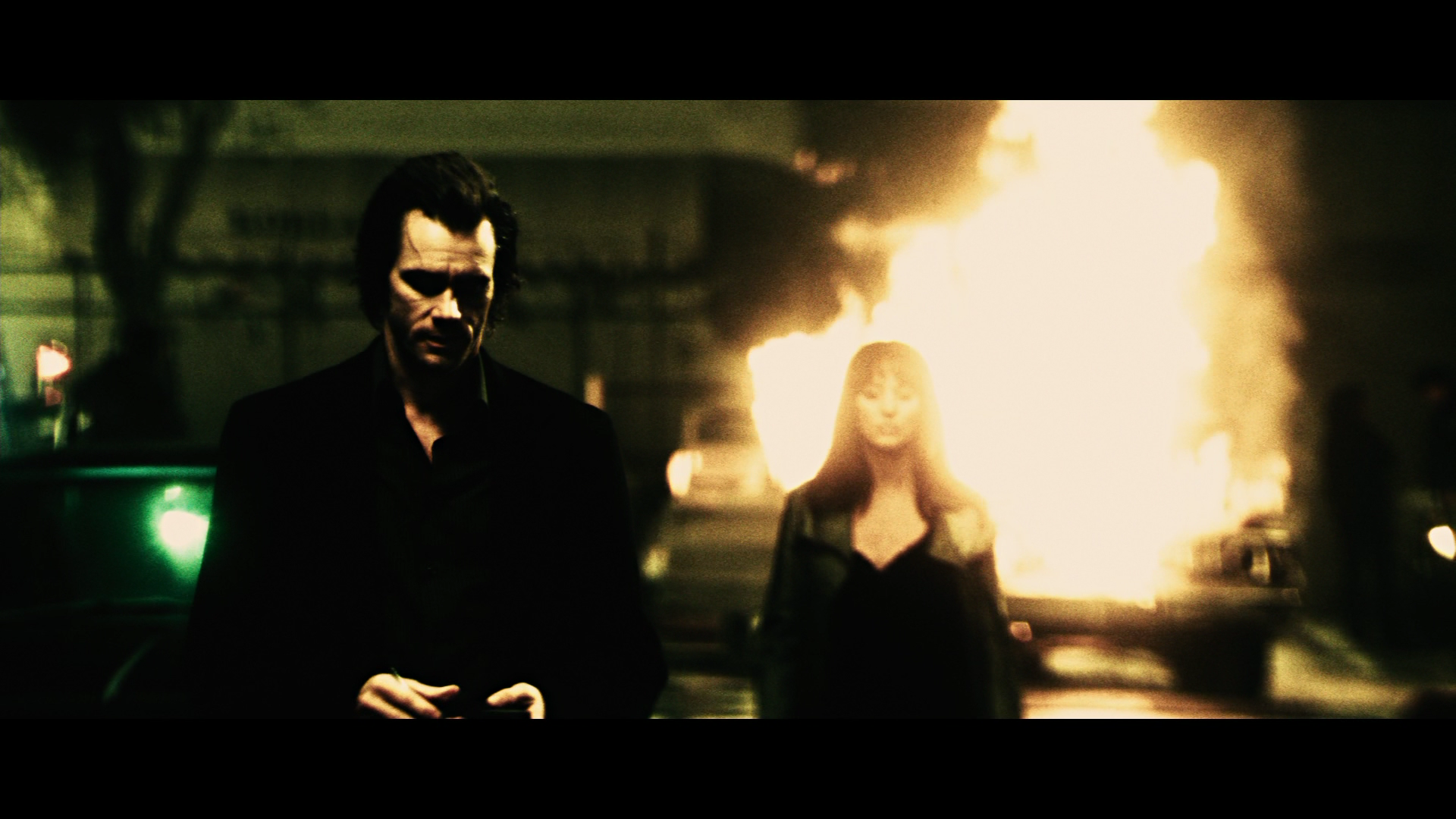 Screw That, Let's Talk Pretty Pictures: I'll give Schumacher credit; he knew what he was doing when he hired Matthew Libatique to shoot this, because this is one stylish mofo. In the "normal" sequences, Libatique wisely separates the proceedings from any concept of realism with heightened, moody lighting that suggests that some sinister business was bound to go down here, even if it wasn't necessarily this. In addition to this, Libatique further cuts the cord to reality by giving the world of the film a truly lurid color scheme. The events of the film are triggered by a fateful Christmas party, so it's fitting that the primary color scheme is red and green. The use of these colors goes beyond mere accents, of course (Joel Schumacher hasn't made a film he couldn't make look impressionistic). The walls of the Sparrows' living room are blood red (Agatha's decision), matching the red of the paperback of The Number 23 and the literal blood that shows up throughout, and serving as a not-so-subtle portent of bad things to come (that shade of red, one of 16 Libatique tested in pre-production, also looks really good under Libatique's lighting). The green (generally of the nauseating, fluorescent kind) comes in when Walter visits some seedy locations, like the prison visit area where he talks to the professor and the disgusting hotel room Walter made his home while he wrote the book. And that's just in the real-life sequences! With the exception of a dramatization of Fingerling's childhood (where the camera glides through digitally-created Norman Rockwell paintings before settling into a POV shot of young Fingerling seeing his next door neighbor dead), the recreations of the book favor a blown-out, gauzy, and grainy look with oversaturated colors (again, red and green are prominent), making them impossible to mistake for the "real" thing and giving them the look of something that's been run through the projector too many times. More thought (much much more thought) went into this movie's look than ever was wasted on its script.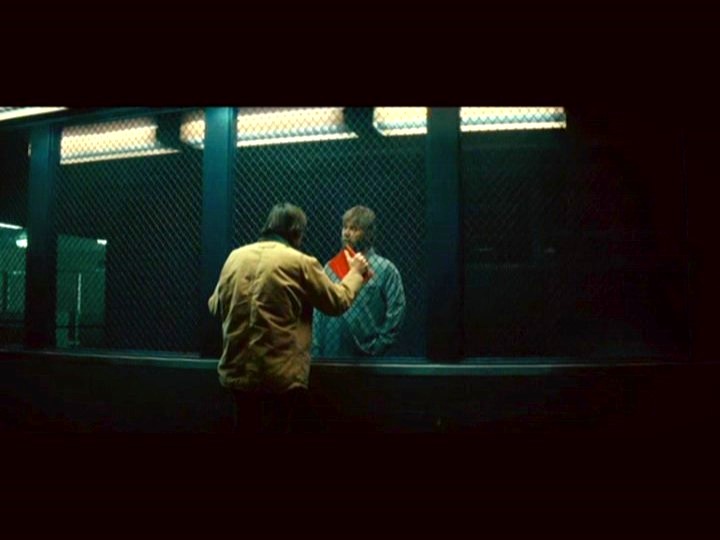 Favorite Shot/Sequence: The aforementioned scene in the prison visit area brings with it some truly excellent shots, namely the wide shots, which position Walter and the professor on both sides of the center, with the professor so far back that he almost disappears into the (disgusting-looking) background.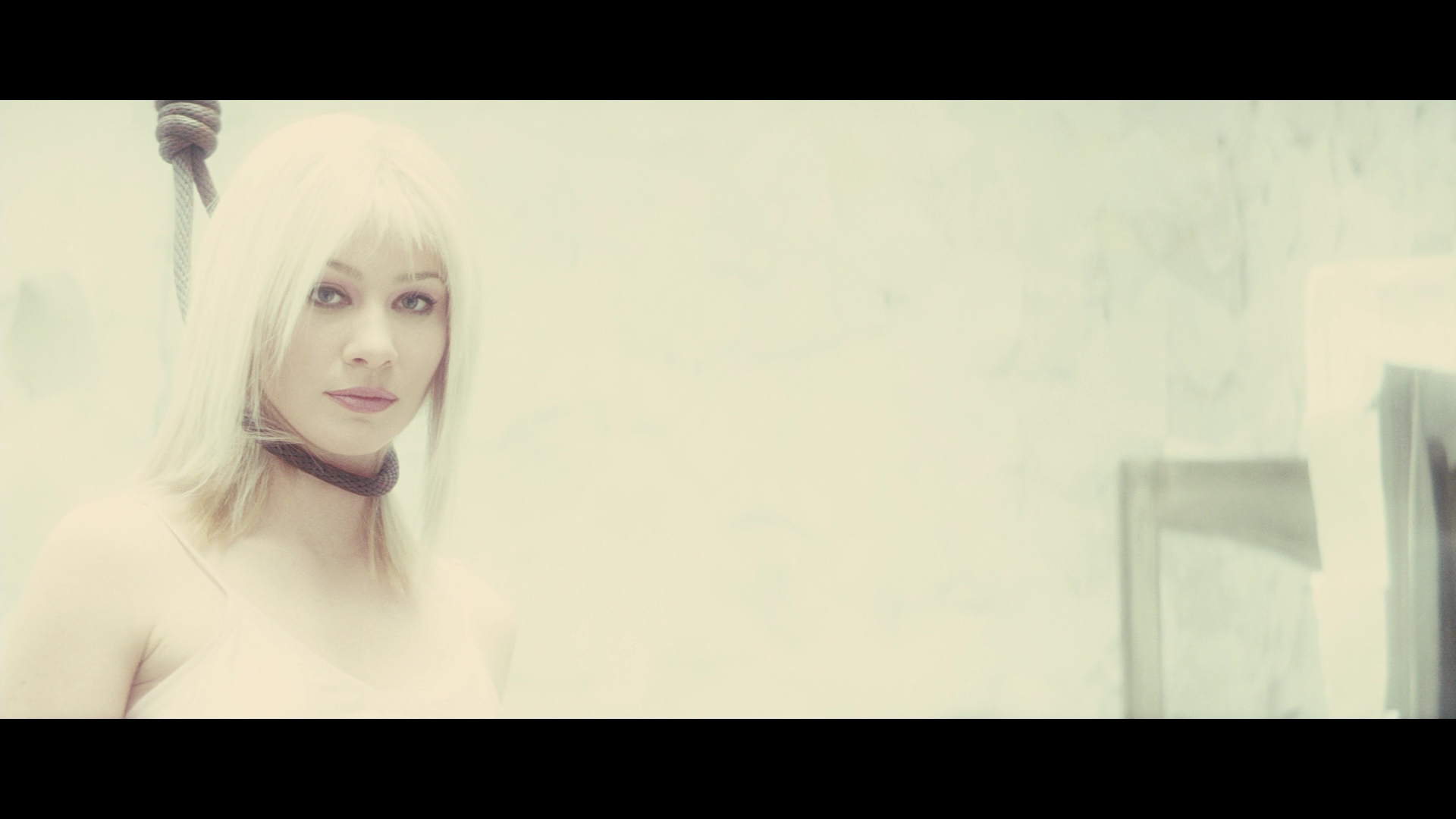 Is It Worth Watching: If you can read this and not want to rush out and watch this ridiculous movie for yourself, you're made of stronger stuff than I.
Stray Observations:
– I almost forgot to mention one of the film's few other bright spots, and that's Harry Gregson-Williams' moody, electronic-accented score.
– Corey Stoll has a bit part in this movie as a cop who investigates Walter's claims about finding the skeleton of the dead girl at a park. Stoll memorably played Ernest Hemingway in Woody Allen's Midnight in Paris. Midnight in Paris gave Woody Allen his 23rd Oscar nomination… oh god, it's coming for Woody too!
– As I type this up, I notice that, under the box to create a tweet for this post, Twitter counts URLs as 22 or 23 characters… oh noes!!!!!!!!!!!!!!!
– !!!!!!!!
– That was 23 exclamation points. Will I ever be safe from this number's menace?!?!?
– What's that? It's time for another episode of The Narrator Talks U2 To U? Okay, if you insist.
Next week, this webzone will be starting its Record Club coverage of U2, and I will be contributing typically obsessive reviews in the comments of each article. To tide you over until then (geez, someone's being awfully impatient), why don't you give a listen to the band's one and only live performance of the great Pop b-side "North and South of the River"?
– For the record, Bono did not even return my emails about a collaboration on this article. Bono, I am speaking directly to you now; why ya doin' this to me? Bono, I've shown nothing but love to you and to Thedge, Adam Clay2000pounds, and Larry Mullen Sr.'s Son, and yet you refuse to join me for enlightening chats about poor movies shot by renowned DoPs. Is it because I covered Rattle and Hum? I'd like to think I'm making that up to you by giving your band a 13-day blowjob on this site (okay, 12-day blowjob, leaving out How to Dismantle an Atomic Bomb). Bono, I've had enough of this, and I demand that you write me your thoughts on The Number 23 so I can include them in a Special Edition of this entry. I know you're a Matthew Libatique fan, I know Josie and the Pussycats struck a chord with while you were on tour, you've got your work cut out for you.
Up Next: If you count his short films and music videos, this next entry is Tim Burton's 23rd work and oh god, make it stop!!!!!!!!!!!