Every movie news site (even the dearly-departed mothership), when it covers a upcoming movie, tends to focus on "Who will be in the movie?" or "Where were the stars spotted?" or something like that, but not the most important question of all; "Who's shooting the damn movie?". As always, I must be the one to answer that question, with this handy guide of what our brightest and most talented cinematographers are shooting or will shoot. 
Maryse Alberti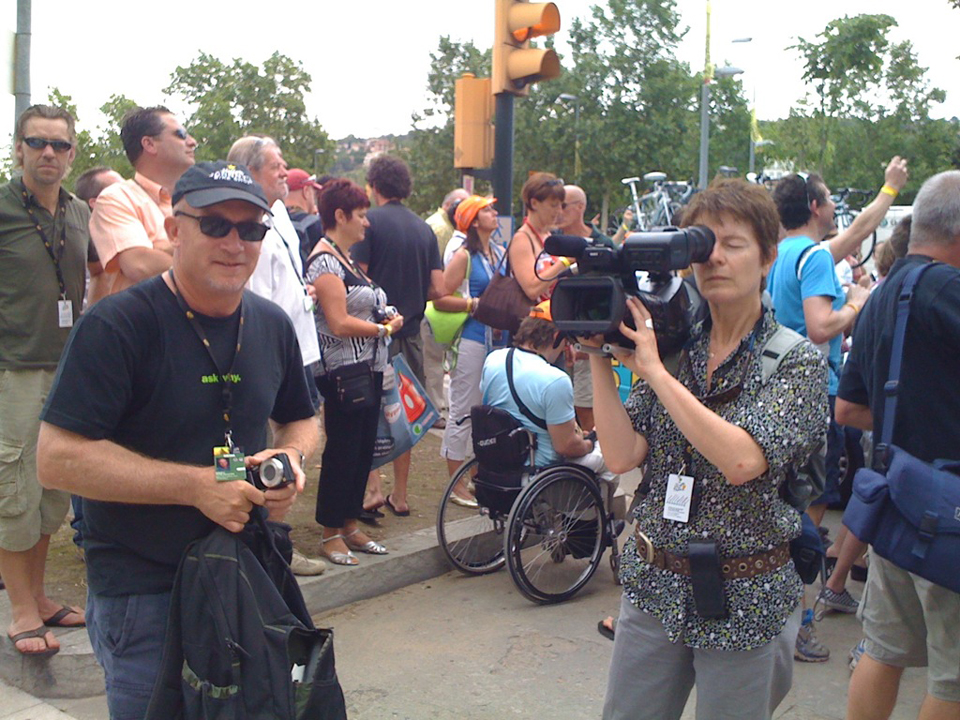 After spending many years working almost exclusively in her first love, documentaries, Alberti has recently come roaring back as a feature-film DoP, shooting three films in 2015 (Freeheld, The Visit, and Creed, in ascending order of praise but not in order of number of scenes where Adrian Prussia shoves shit directly into the face of a budding preteen white rapper), one in 2016 (the supremely unpromising-looking Collateral Beauty), and now one whose year is yet to be determined. That film is Chappaquiddick, an account of Ted Kennedy (played by Jason Clarke)'s car accident that took the life of his campaign strategist Mary Jo Kopechne (played by Kate Mara). The film is directed by John Curran, who's worked with Alberti on Stone and We Don't Live Here Anymore, and the film's script is apparently quite scathing in regards to Kennedy. Also, Bruce Dern plays Joe Kennedy so fuck yeah.
Dion Beebe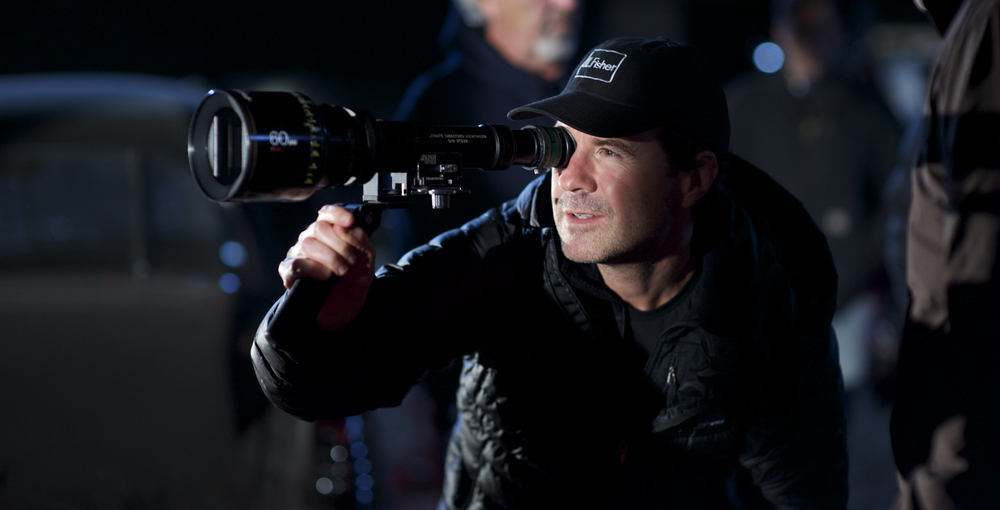 The sun rises, the tide comes in and out, Dion Beebe shoots another Rob Marshall movie. Yes, after starting a new collaboration by working on Tomas Alfredson's The Snowman, Beebe will be right back to his comfort zone with Marshall, shooting his upcoming Mary Poppins Returns. Now, Marshall has not made a good movie in 14 years, and nobody on planet Earth needs to find out what happened to Mary Poppins after her movie ended, but other than Beebe, the cast has the potential to make this work, between Emily Blunt as Mary, Ben Whishaw as Michael Banks, and current Disney shill Lin-Manuel Miranda (there's also Meryl Streep, but she's never a plus when she's cast in musicals). How lucky we are to be alive right now when the DoP of Collateral is working with the star of the plant-boy movie and Dr. Facehands.
Sean Bobbitt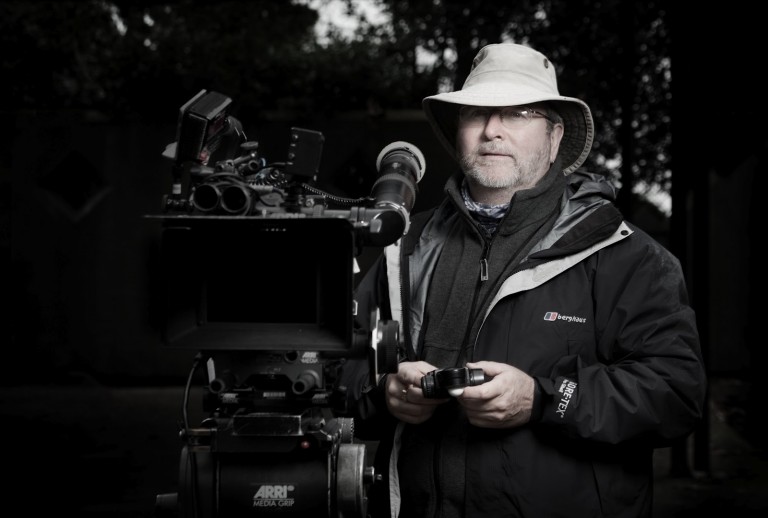 Bobbitt's work on Mira Nair's Queen of Katwe has been underseen as a result of the film flopping, and his work on David Gordon Green's upcoming Boston Marathon movie Stronger could fall into the same trap if the film is completely overshadowed by Peter Berg's Boston Marathon movie. So let's hope for his sake that many people see Dominic Cooke's On Chesil Beach, said to be a drama set in the 1960s about a young couple (Saoirse Ronan and Billy Howle) on their honeymoon.
Eigil Bryld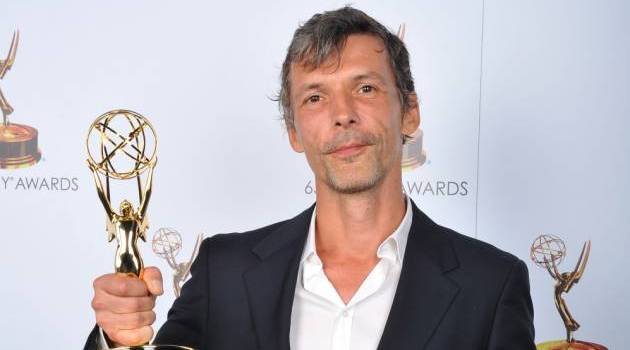 Bryld recently came to my attention for his work on Woody Allen's Amazon series Crisis in Six Scenes, but he's been doing good work for a while, shooting the likes of Not Fade Away, In Bruges, and season 1 of House of Cards. He also shot Barry Levinson's HBO movie on Dr. Kevorkian, You Don't Know Jack, and he'll reunite with both the director and the channel for a movie on Bernie Madoff (starring Robert De Niro as Madoff and Michelle Pfieffer as Ruth Madoff), The Wizard of Lies. As for theatrical releases, Bryld has just one of them, and it really should've been released already. It's Tulip Fever, the long-delayed period piece from director Justin Chatwick and writer Tom Stoppard, whose trailer I saw twice before those struggling Weinsteins pushed it all the way back to next year.
Robert Elswit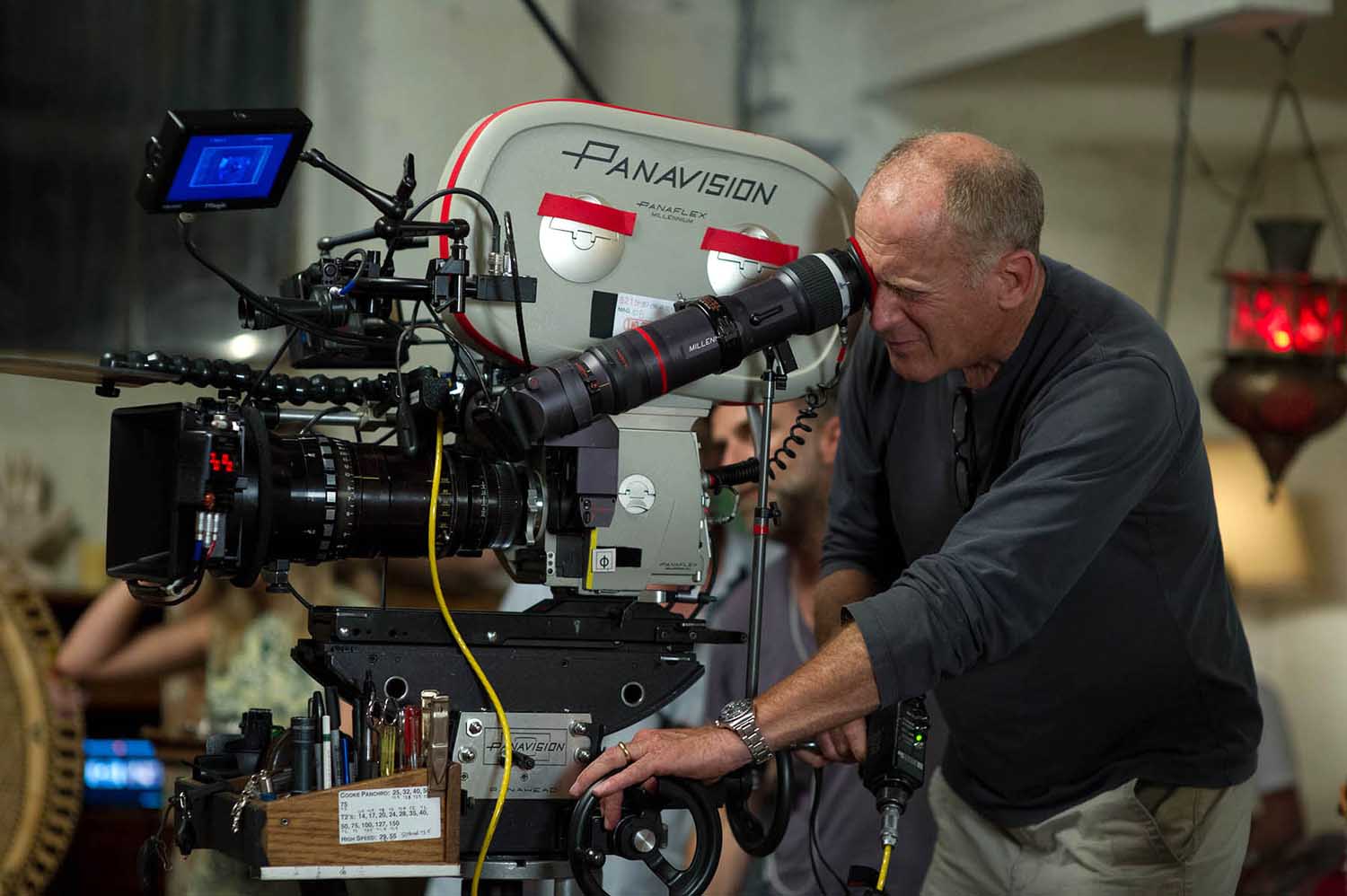 Elswit has three projects on the horizon, and interestingly(?), all three are second collaborations with directors he's worked with before (I presume his schedule being this packed will probably rule out him shooting Paul Thomas Anderson's next film). The previously-known first two are Stephen Gaghan's Gold (they worked on Syriana together) and George Clooney's Suburbicon (they worked on Good Night, and Good Luck together). And now his next film has been announced to be his second film for Dan Gilroy, having (beautifully) shot his Nightcrawler in 2014. The film is Inner City, a drama about a big-shot LA attorney (Denzel Washington) discovering unsavory things about his late partner and making it his life's mission to correct his mistakes.
Emmanuel Lubezki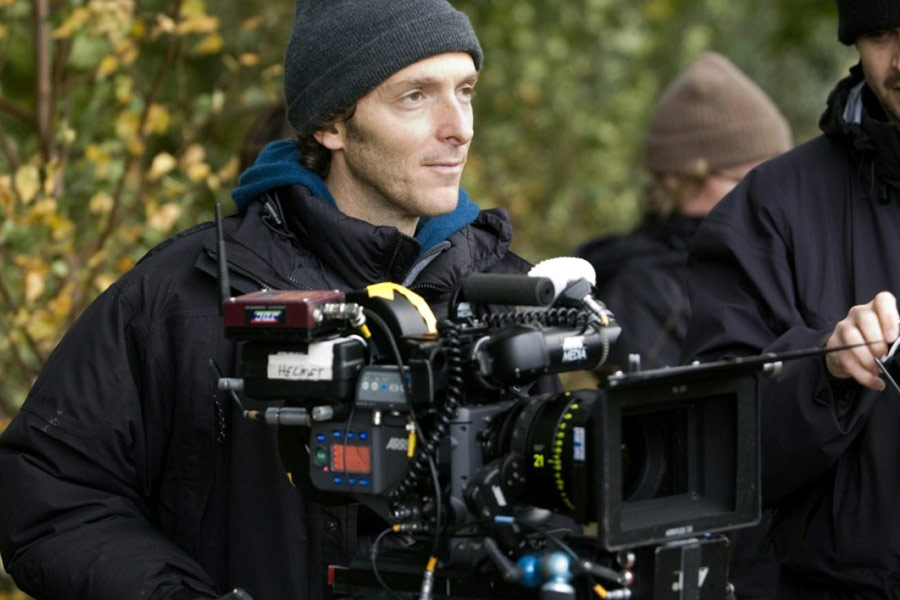 Since I last did one of these, our good pal Chivo decided to get started on *two* separate projects for some of his most frequent collaborators. The first to be announced, and probably the no-brainer of the two, was Alfonso Cuaron's next film. Not that one really needs confirmation that Lubezki will work with Cuaron, but regardless, that confirmation came on an Instagram post showing Lubezki, Cuaron, and the film's camera team doing a camera test. The film tells the story of a Mexico City family's existence during the turbulent 1970s, and it will presumably be both men's first film in Spanish since Y tu mama tambien (my pick for their very best collaboration). Soon after, Lubezki's other next project was announced, it being a virtual-reality short film directed by Alejandro Gonzalez Inarritu (interestingly, a post-third Oscar interview with Lubezki said he was working on a VR project with Rodrigo Garcia; I don't know if that project is something else or if AGI is replacing Garcia or what). The short is to revolve around the crossing of the U.S.-Mexico border. Now, I've detailed my mixed emotions about AGI in the past, but I really quite like him when he tries his hand at pure spectacle (which includes Amores perros, his last two films, a little under half of Babel, and far too little of his other films), and this sounds like it could be his most immersive and purely visual one yet (I can't imagine it will have much of a script to work with, since virtual-reality subtitles would strike me as difficult to create, and all of AGI's liabilities are in his screenwriting abilities). And, if nothing else, it's guaranteed to look goddamn amazing.
Seamus McGarvey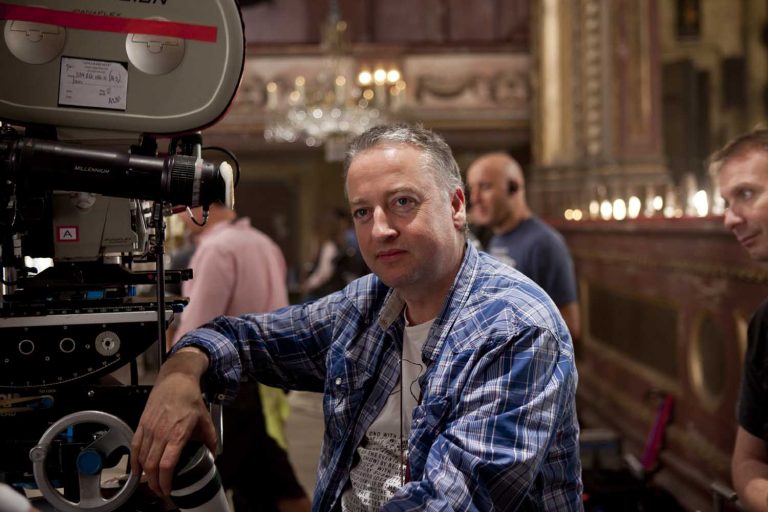 McGarvey has been rather busy lately (to the point that I think he's appeared in more of these news pieces than any other cinematographer), shooting and finishing Tom Ford's Nocturnal Animals, Chloe Sevigny's short film "Kitty", and Gavin O'Connor's The Accountant, before starting production on Daniel Espinosa's sci-fi thriller Life (which I really hope Mike D'Angelo likes just so I can make the joke that "Mikey likes it!"). But he still found time to continue working for his friend and frequent collaborator Joe Wright, shooting Wright's episode of Black Mirror, "Nosedive", starring Bryce Dallas Howard and Alice Eve and written by Rashida Jones and Michael Schur. That's too many awesome people in such a tight space.
Rachel Morrison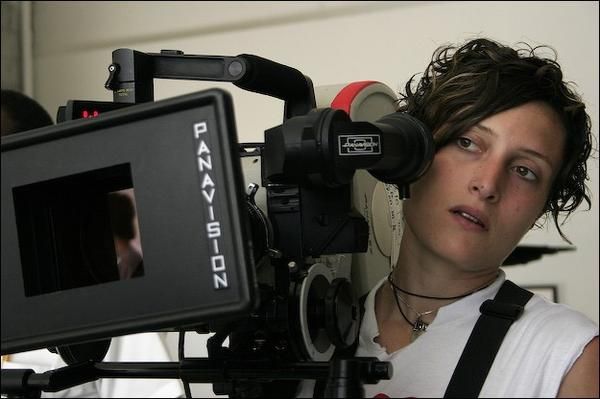 I have often been asked to cover Rachel Morrison, an exciting new DoP whose work includes Dope, Sound of My Voice, and Fruitvale Station. Well, like any bandwagon-hopper, I'm only getting to her now that she's gotten big. She'll be reuniting with Fruitvale's director Ryan Coogler for Black Panther, making her Marvel's very first female DoP (let alone its first lesbian DoP). But before that, she's putting the finishing touches on Dee Rees (Pariah)'s Mudbound, a film about World War II soldiers returning to Mississippi starring Carey Mulligan, Jason Clarke, Garrett Hedlund, Mary J. Blige, and Jonathan Banks(!!!).
Phedon Papamichael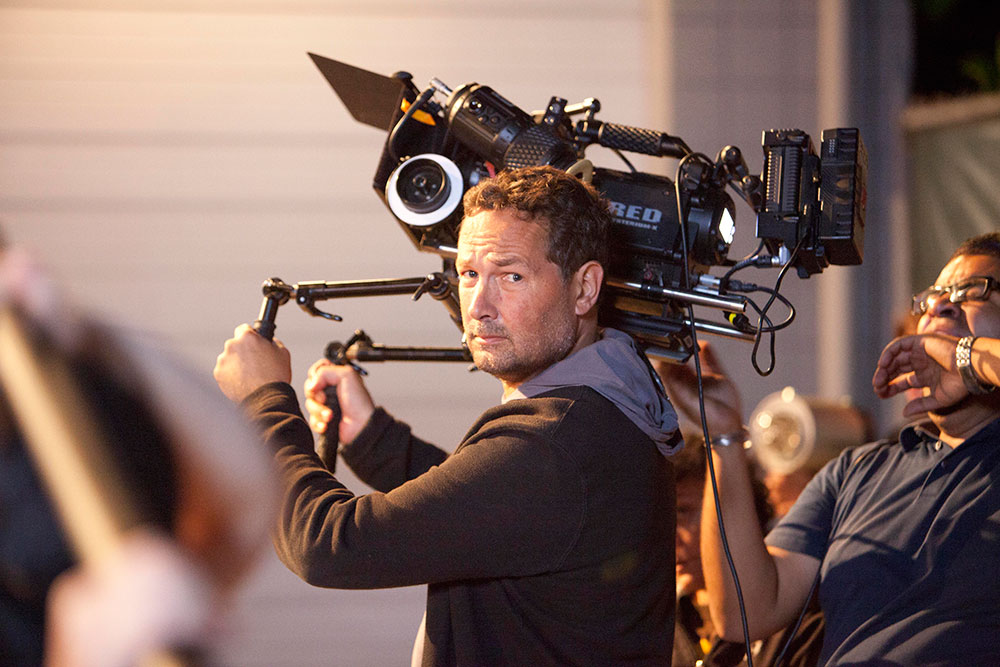 Papamichael, the regular DoP for Alexander Payne, is currently in post-production on Payne's Downsizing. But after that, he will venture out into directing (not for the first time, although so few have seen his previous directorial efforts that it might as well be his debut) with the international heist thriller The Silver Arrow. The Variety article announcing this project noted that it's being looked at as a franchise-starter, so that's great.
Linus Sandgren
A Swedish cinematographer who made the leap to American films in 2012 with Gus Van Sant's Promised Land, Sandgren has since worked with David O. Russell on American Hustle and Joy and done uncredited second-unit work on Hunger Games: Catching Fire, but his potential big breakthrough is just on the horizon. It's La La Land, the rapturously-reviewed, eagerly-anticipated movie musical from Whiplash's Damien Chazelle, shot on film and in CinemaScope and looking to be maybe the most gorgeous film of the year (I want to marry the colors in this film based on the trailers alone). Sandgren's follow-up to that will be a reunion with that film's star, Emma Stone. Stone is playing Billie Jean King opposite Steve Carell as Bobby Riggs in Jonathan Dayton and Valerie Faris's Battle of the Sexes, a comedy about the titular tennis match.
Mandy Walker
Another great female DoP, Walker has shot the likes of Shattered Glass, Australia, and Truth. Her first film this year was the rather disastrous Jane Got Her Gun, but hopefully she'll rebound with Hidden Figures, an Oscar contender about three women (Octavia Spencer, Taraji P. Henson, and Janelle Monae) who help to get John Glenn (Everybody Wants Some!! breakthrough Glen Powell) into space. At least this movie had one director that it stuck to the whole time.