Every movie news site (even the dearly-departed mothership), when it covers a upcoming movie, tends to focus on "Who will be in the movie?" or "Where were the stars spotted?" or something like that, but not the most important question of all; "Who's shooting the damn movie?". As always, I must be the one to answer that question, with this handy guide of what our brightest and most talented cinematographers are shooting or will shoot. 
Dion Beebe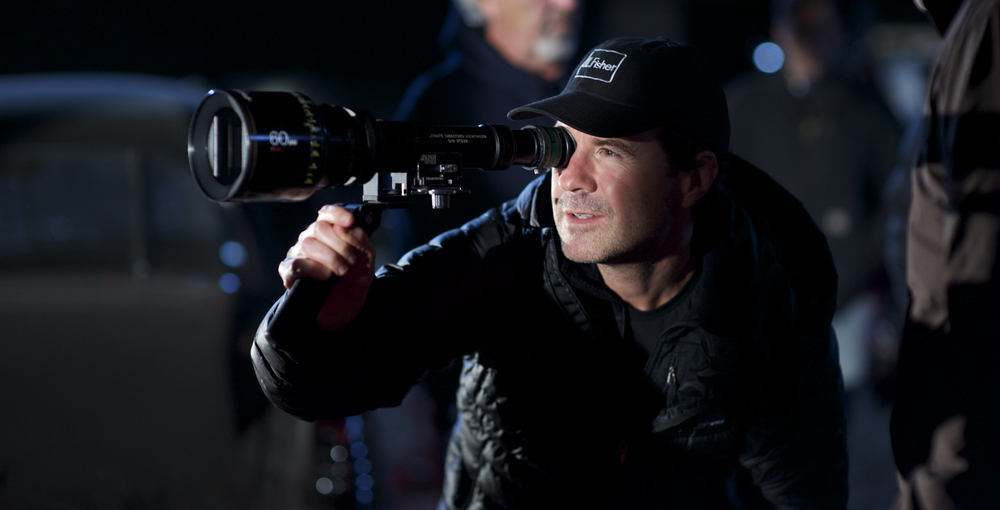 An Oscar-winner (for Memoirs of a Geisha, sure, but an Oscar-winner nonetheless), Dion Beebe has worked with the likes of Jane Campion, Rob Marshall, and, most importantly for me, Michael Mann (specifically the early-digital goodness of Collateral and Miami Vice). Next year, he starts a new collaboration… with Michael Bay. On 13 Hours: The Secret Soldiers of Benghazi. Hey, I'm sure it paid well and its look will be the very least offensive thing about its existence.
Christopher Blauvelt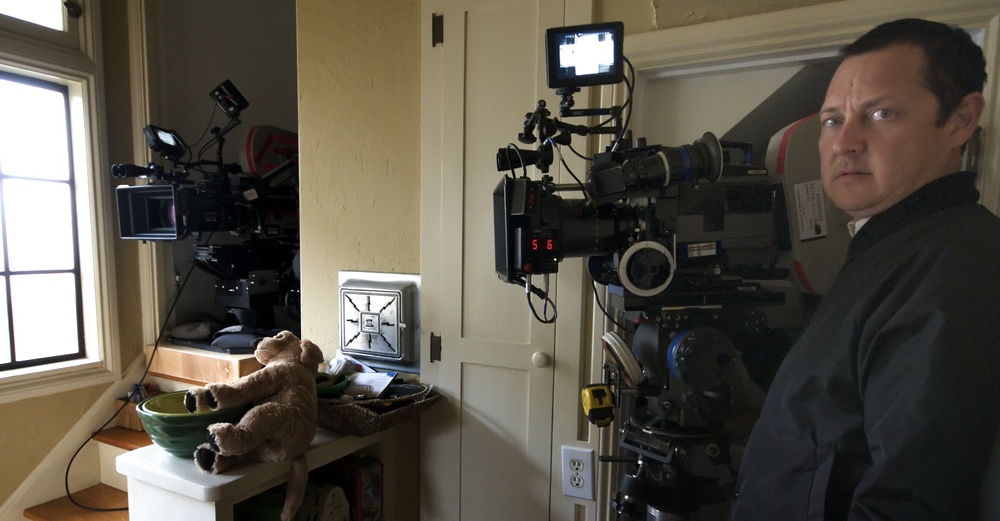 A camera operator for the late, great Harris Savides before breaking into full-time cinematography with films by Kelly Reichardt (Meek's Cutoff and Night Moves) and Sofia Coppola (The Bling Ring), Blauvelt has two projects in the pipeline. One is another Reichardt collaboration, Livingston, based on the short stories of Maile Meloy and starring the likes of Kristen Stewart, Laura Dern, Michelle Williams, Jared Harris, and James Le Gros. The other is Ang Lee collaborator/former Focus Features head James Schamus's directorial debut Indignation, an adaptation of the Philip Roth novel of the same name (no shocker here, it's about being Jewish), with Logan Lerman and Sarah Gadon.
Benoît Debie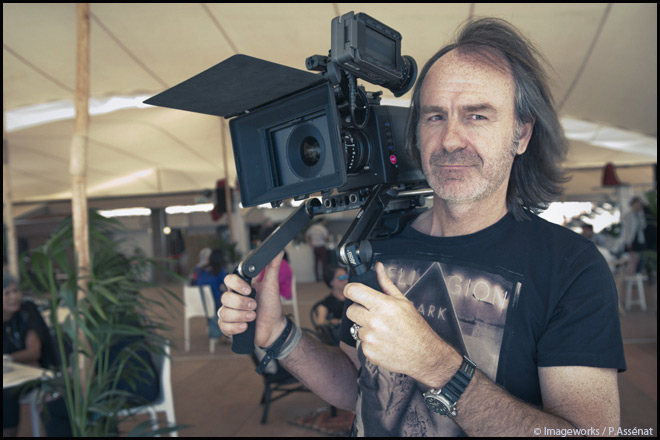 Gaspar Noe's go-to DoP, Benoît Debie has something of a busy schedule. He's currently working on the French film The Dancer, but the films out of production are the really interesting ones. In pre-production is his second collaboration with Harmony Korine (they crafted the gorgeously candy-colored pop-culture nightmare world of Spring Breakers) The Trap, a revenge-thriller about a botched robbery and gangsta rap, with Idris Elba, James Franco, Al Pacino, Benicio del Toro, and Robert Pattinson. And then there's the two films that he shot for Wim Wenders. The first is the 3D(!) Every Thing Will Be Fine, also starring James Franco, which got tepid reviews when it played at Berlin and Toronto. The second is The Beautiful Days of Aranjuez, which apparently features Nick Cave as himself.
Peter Deming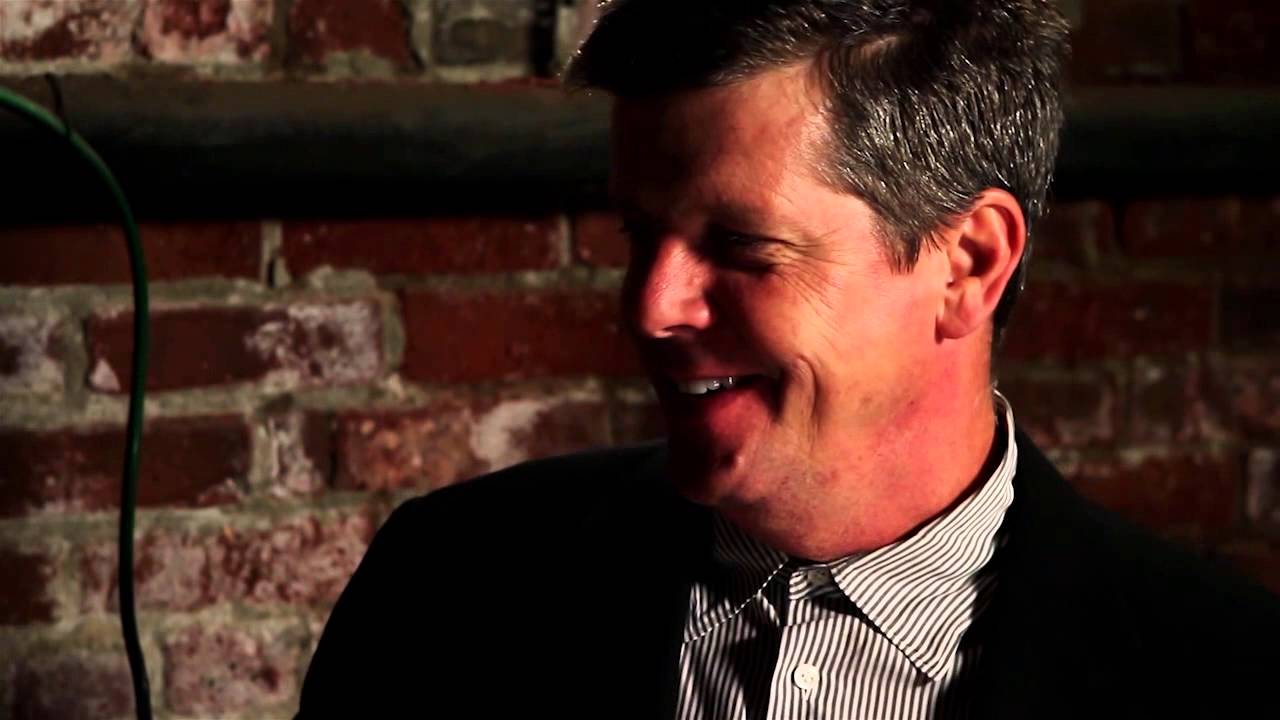 Peter Deming has shot Evil Dead 2, Mulholland Drive, Lost Highway, Drag Me to Hell, Cabin in the Woods, and I Heart Huckabee's, and now he's getting back with David Lynch. That's right, he will be shooting every last episode of the new season of Twin Peaks. But in case you can't until 2017 for your Deming fix, you can get it in 2016, when his work can be seen (har har) in Now You See Me 2. Of course, why in your right mind would you see Now You See Me 2?
Anthony Dod Mantle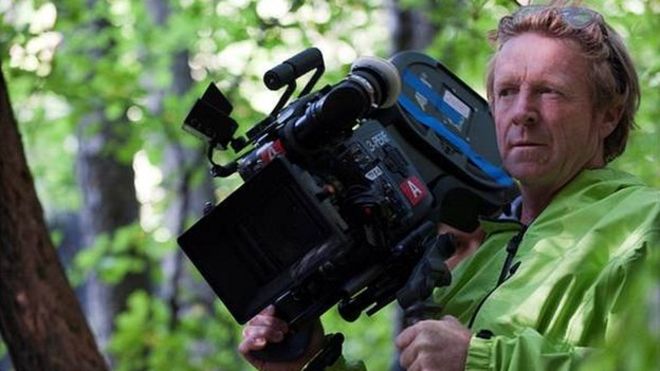 The pioneer of digital cinematography and an Oscar-winner for his work on Slumdog Millionaire, Anthony Dod Mantle has three projects coming out in the near future. The first is Ron Howard's In the Heart of the Sea, which follows his, Howard, and star Chris Hemsworth's first collaboration Rush with a story of sailors going crazy in the middle of the ocean because there's a giant whale after them and they have no food (I'm sure it will be handled more delicately in the film than my synopsis suggests). The ads and trailers suggest that the film is covered in a wonderfully nauseating green filter (with occasional vivid flashes of the other primaries), as if the negative was bathed in seawater before it was sent to theaters, and angles inspired by, and I can't believe I'm saying this about a goddamn Ron Howard movie, Christopher Doyle, so that'll be one to look for. There's also Oliver Stone's Snowden, which may be a return to form for Stone, or it may be another case of him wasting a great cinematographer on his bullshit (see: his movies with Rodrigo Prieto, Seamus McGarvey, Dan Mindel, and Phedon Papamichael). Incidentally, this will be Stone's first film shot digitally, and one of a few new films (alongside The Revenant and Captain America: Civil War) shot on the Arri Alexa 65. And lastly there's Susanna White's Our Kind of Traitor, which sadly isn't another Snowden movie, but a John le Carre adaptation starring Ewan McGregor and Naomie Harris.
Stuart Dryburgh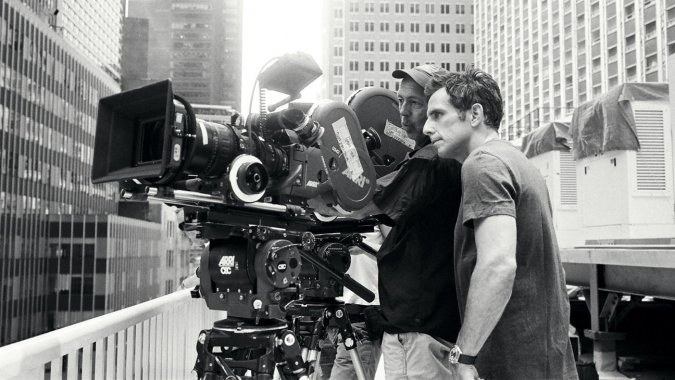 The DoP of three of Jane Campion's best films and Michael Mann's Blackhat, Dryburgh will try to wash the stink of shooting the Alice in Wonderland sequel off him by shooting Marc Webb's first post-Spider-Man movie, Gifted, about a custody battle between a mother and son over the brilliant child of her daughter/his sister. I guess it doesn't sound Amazing Spider-Man 2-level bad, at least. Plus, it has Jenny Slate, which neither of the Amazing Spider-Man movies can say.
Greig Fraser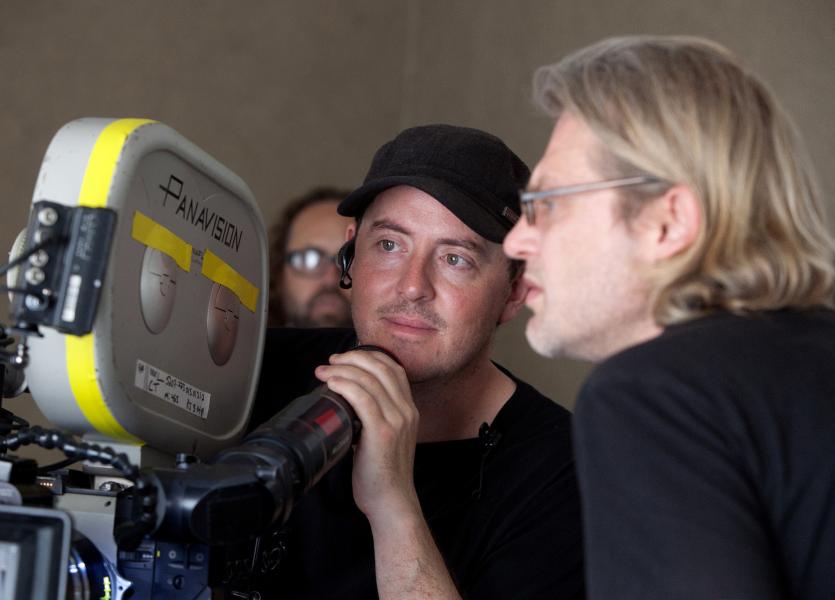 Last time we checked on Greig Fraser (AKA basically Annapurna Picture's in-house DoP), he was working on Rogue One, that Star Wars spin-off. Now he seems to have another project going, this one simply called Lion, about a young Indian boy who gets lost in Calcutta and adopted by an Australian family, before setting out to find the family he left behind 25 years later. Dev Patel plays the kid all grown up, Nicole Kidman plays his mother, and Rooney Mara plays a white person, presumably.
Matthew Libatique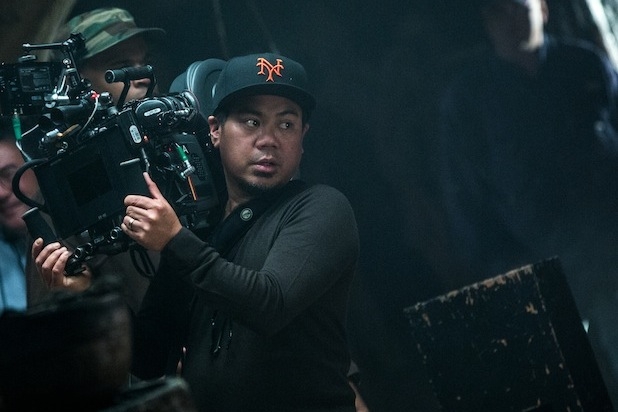 It's probably no surprise that, according to IMDb, Matthew Libatique (who is probably best-known for shooting all but one of Darren Aronofsky's films) will be shooting Untitled Darren Aronofsky Project, which stars Jennifer Lawrence. But hey, it's worth mentioning nonetheless.
Dan Mindel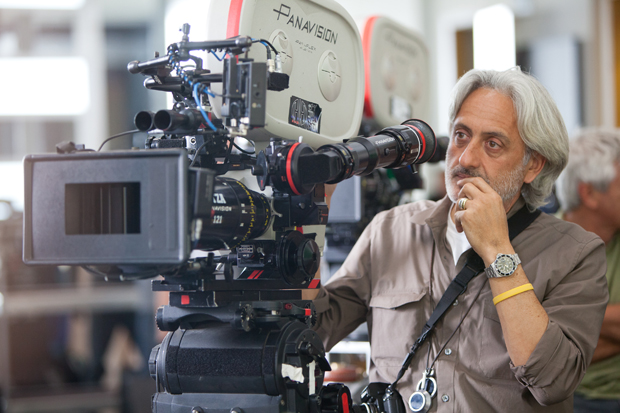 Dan Mindel, who's worked on both of J.J. Abrams' Star Trek movies, John Carter, Enemy of the State, Domino, and Mission Impossible 3, is, as you may have heard, shooting Star Wars Episode VII: The Force Awakens. The glimpses of his work in the ads thus far are incredibly promising in their beauty, and I'm sure it will, if nothing else, look like a million bucks plus tax. But you may not know that after that, he's moved onto another project, Zoolander 2. He's another in the long run of high-caliber DoPs (including John Toll, Stuart Dryburgh, and Emmanuel Lubezi) Ben Stiller has hired to shoot his movies, and I'm sure, regardless of whether or not it, you know, is funny, Zoolander 2 will look like a million bucks including tax.
Guillermo Navarro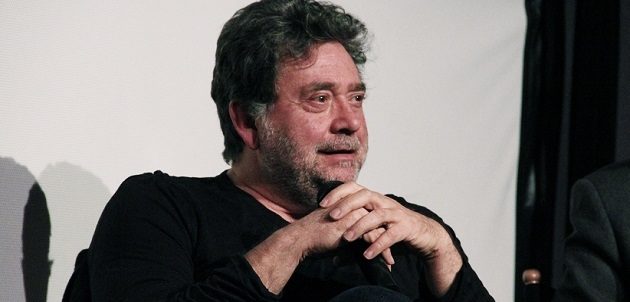 Guillermo Navarro, best known as Guillermo del Toro's go-to (for the most part) DoP, Navarro has branched into TV directing with Hannibal, but he returns to feature films with London Fields, which IMDb describes as a story about a "clairvoyant femme fatale" who has an affair with two men, one of whom she knows will murder her. I miss Hannibal, guys.
Phedon Papamichael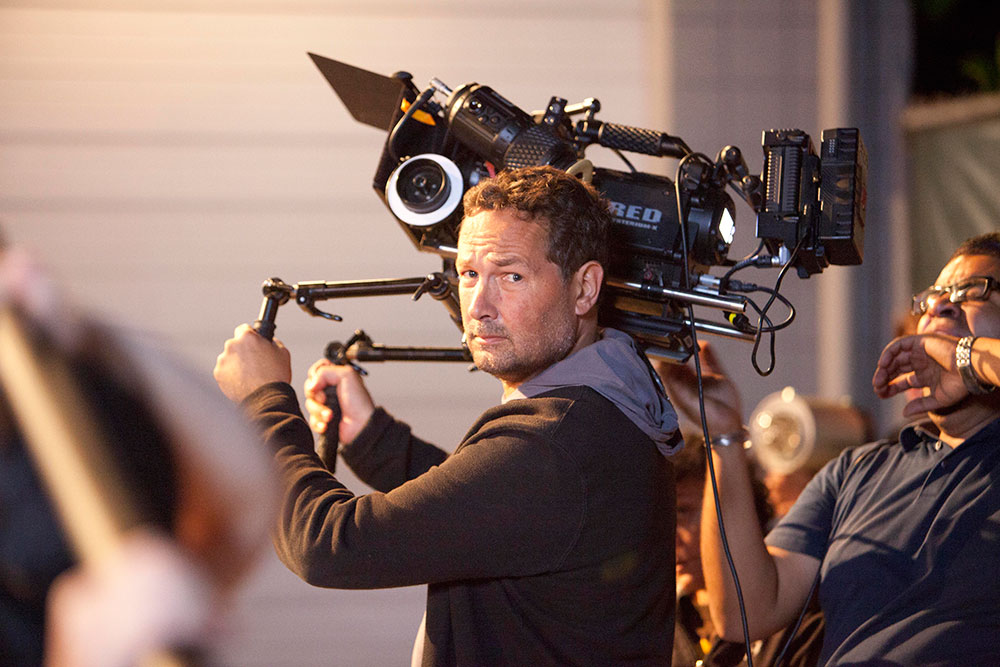 Phedon Papamichael has worked with the likes of Wim Wenders, Alexander Payne, James Mangold, Gore Verbinski, and Judd Apatow, and his next film marks his first feature since 2014's The Monuments Men. I wish I could say it was a good one, but I don't think it's that so much, because it's The Huntsman: Winter's War. Remember that Snow White movie a few movie tolerated? Here's that, with Elsa subbing in for Snow White!
Bill Pope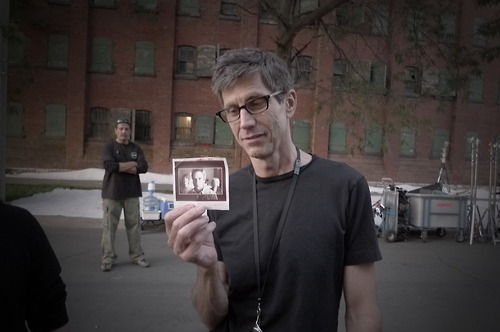 The man who lent his considerable skills to shooting all three Matrix movies, Scott Pilgrim vs. the World, The World's End, Team America: World Police, Spider-Man 2, and, best of all, the Freaks and Geeks pilot, Bill Pope will likely be shooting Edgar Wright's Baby Driver, although that hasn't been confirmed, as Pope isn't listed on the film's IMDb page. What he is confirmed to be shooting is Jon Favreau's remake of The Jungle Book. Of course, this looks to be CGI-heavy, so Pope's voice may be slightly lost when he tries to light where the photorealistic CGI tiger will be. For those who want a hit of pure Pope, the better source may be the pilot of the upcoming AMC series Preacher, based off the DC series of the same name.
Rodrigo Prieto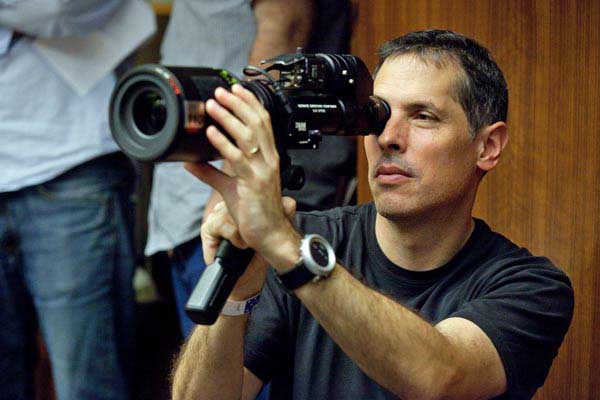 Since I last looked at what Rodrigo Prieto has in the pipeline (a lot of Scorsese, mainly), that tricky son of a gun decided to start another project. That project is Passengers, which may not sound familiar until I inform you that it's the "Chris Pratt decides to die with Jennifer Lawrence in space" movie that both Rachel Handler and Kate Erbland, during their stint on the mothership, went gaga over. It's written by Prometheus's Jon Spaihts and directed by The Imitation Game's Morten Tyldum, so it's nice of Prieto to serve as the only crew member on this film who one would feel okay in trusting.
Peter Andrews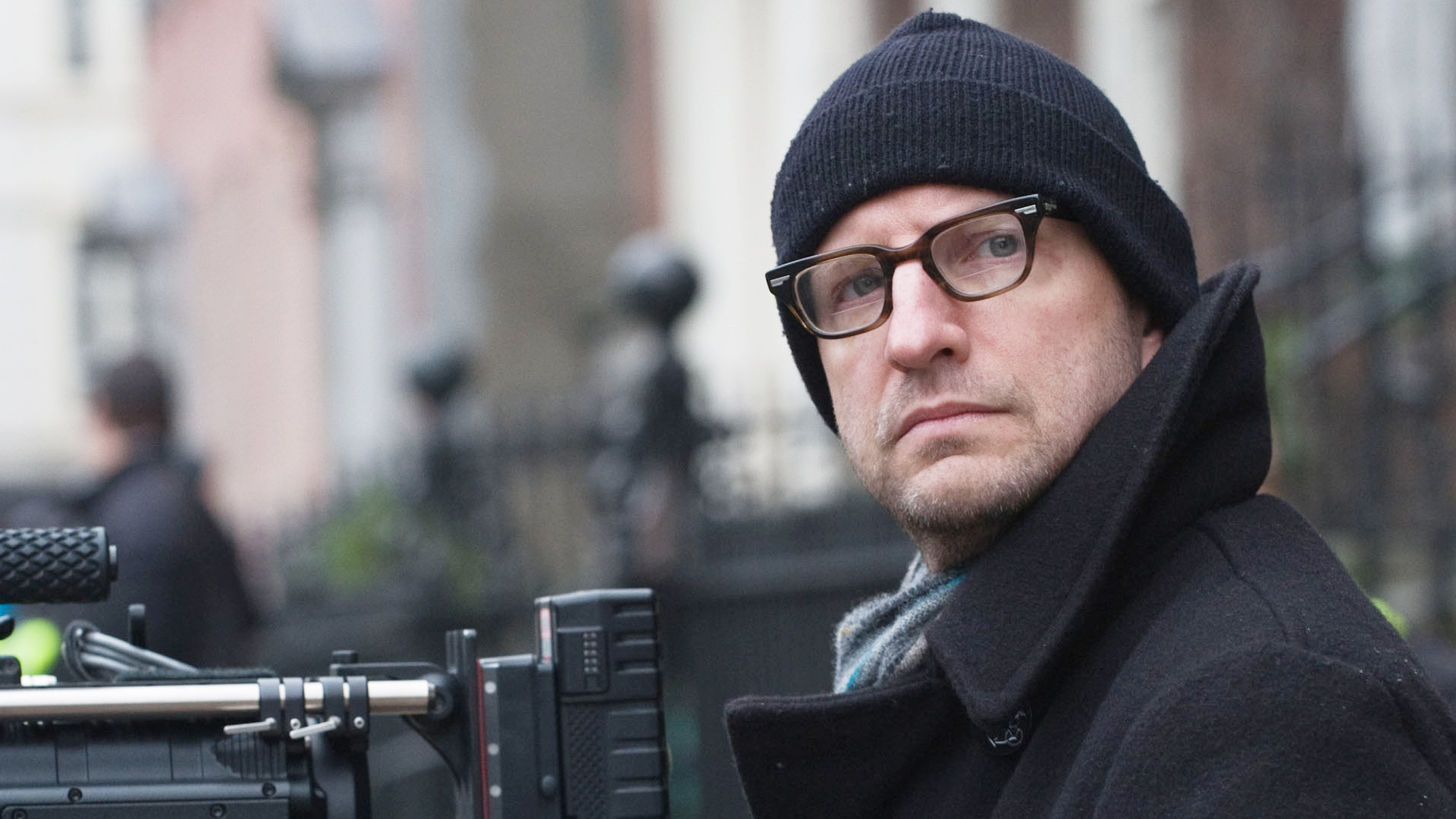 Shut up, it's not cheating. Anyway, Steven Soderbergh and his array of pseudonyms are obviously being put to great use now (and for the next five weeks or so) on The Knick, but when that's over, we'll get to see them again soon enough, as Soderbergh is working on the HBO movie Mosaic, starring the two actors who were previously the only ones in Hollywood to not have worked with Soderbergh, Sharon Stone and Garrett Hedlund. Soderbergh remains coy on what exactly Mosaic is, whether a "choose your own adventure"-type thing or something else entirely (on his Twitter account @Bitchuation, his photos of the shoot are accompanied with the clarification that it's only "Part one/Phase A" of the shoot). Ah well, whatever happens with it, it'll look splentabulous.
Dante Spinotti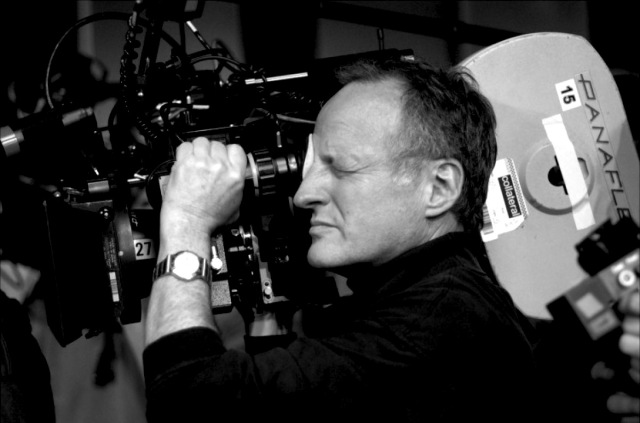 The cinematographer best-known for his films with Michael Mann (namely Heat, Manhunter, The Last of the Mohicans, and The Insider), Dante Spinotti has two projects on the horizon. One is done, and that's the Tom Hiddleston-as-Hank Williams biopic I Saw the Light. One is filming, and that's Freak Show, about a boy who runs for Homecoming Queen in his extremely conservative school. And one is in the works, and that's, sigh, Beverly Hills Cop 4. This will mark a continuation (if it ends up getting made) of Spinotti's collaboration with Brett Ratner, which must be satisfying, artistically or otherwise, for the both of them, considering that this will be their sixth film together.