Every movie news site (even the dearly-departed mothership), when it covers a upcoming movie, tends to focus on "Who will be in the movie?" or "Where were the stars spotted?" or something like that, but not the most important question of all; "Who's shooting the damn movie?". As always, I must be the one to answer that question, with this handy guide of what our brightest and most talented cinematographers are shooting or will shoot. 
Paul Thomas Anderson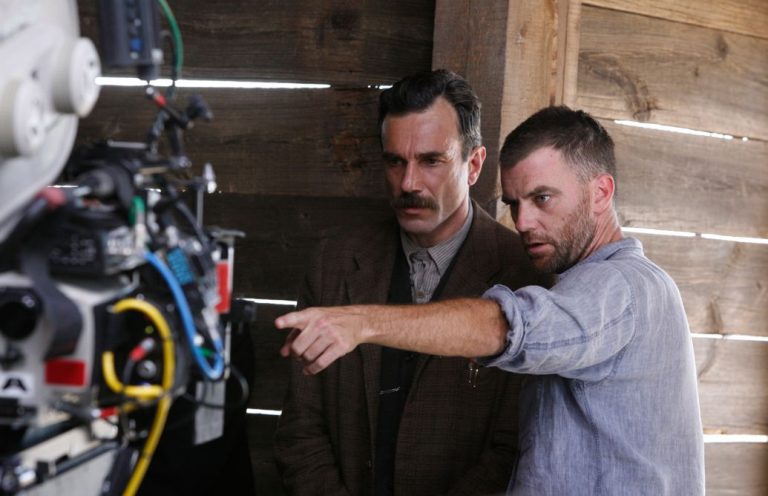 He may be a director, but it appears that PTA has also caught the cinematography bug in the past year. For one, he shot all three of the Radiohead videos he directed, as well as his short documentary Junun, but that's nothing compared to the cinematographic task he's setting for himself right now. He's currently hard at work on his next film, currently untitled but with the production title Phantom Thread, and it appears that he will be serving as his own DoP on it. I've heard at least one eyewitness report confirming this, and the press release for the film doesn't mention a cinematographer even as it announced tons of other crew members (the closest was announcing Michael Bauman as a "lighting cameraman"; Bauman was a light technician on The Master and a gaffer on Inherent Vice, and IMDb sez that this title means that he will be the film's "chief lighting technician"). It sounds like PTA is taking over camera duties in the absence of the ever-busy Robert Elswit (I've heard rumors that his last stop-gap DoP when Elswit wasn't available, Mihai Malaimare Jr., did not get along with him at all while shooting The Master, making a reunion unlikely). The film stars Daniel Day-Lewis as a fashion designer in 50s Britain, and also features up-and-coming European actress Vicky Krieps and Mike Leigh regular Lesley Manville.
Christopher Blauvelt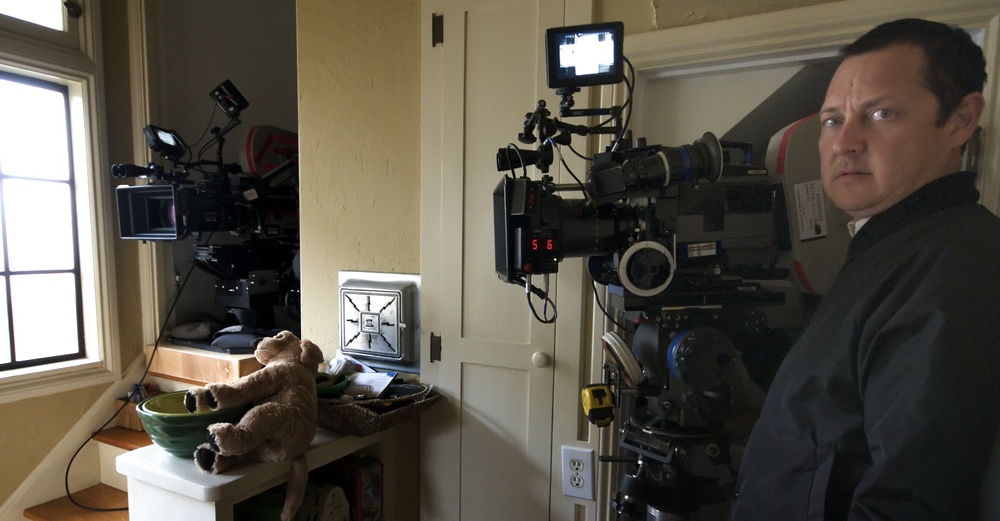 Blauvelt had a pretty damn good year last year, between shooting James Schamus's Indignation and continuing his collaboration with Kelly Reichardt (having already shot Meek's Cutoff and Night Moves) with Certain Women. And his future looks pretty exciting too. I've previously mentioned him shooting State Like Sleep, an indie whose plot description is maddeningly vague but which stars Michael Shannon and Katherine Waterson, so I'm fuckin' there. And there's also Running Out of Angels, a coming-of-age story set in 1999. But what I'm really excited about is him working with Gus Van Sant on his upcoming John Callahan biopic, Don't Worry, He Won't Get Far on Foot, starring Joaquin Phoenix as Callahan, Rooney Mara, and Jonah Hill. Blauvelt had worked in the past under Van Sant's go-to DoP Harris Savides, so this marks a reunion between the two and Blauvelt's addition to Van Sant's long line of great collaborators between the camera, including Savides, Christopher Doyle, Robert Yeoman, Linus Sandgren, Darius Khondji (for a tragically-unaired pilot about the Salem Witch Trials), and Kasper Tuxen. Let's just hope this is the movie that gets Van Sant back on-track (it's his first self-penned script since Paranoid Park, which at least bodes well), because I don't think I can take another well-shot but terrible movie before I completely give up on him.
Chung Chung-hoon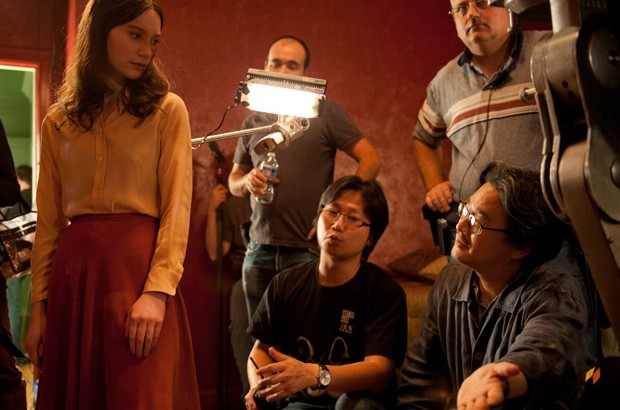 Following the raves he got for Park Chan-wook's The Handmaiden last year, Chung has two very tonally different movies coming out this year. The first is the new adaptation of Stephen King's It, by Mama's Andres Muschetti, and the second is the Edison-vs.-Westinghouse drama The Current War, which sees him reuniting with his director on, sigh, Me and Earl and the Dying Girl, Alfonso Gomez-Rejon. At least we're now one step closer to Michael Shannon being in a Park Chan-wook movie.
Stuart Dryburgh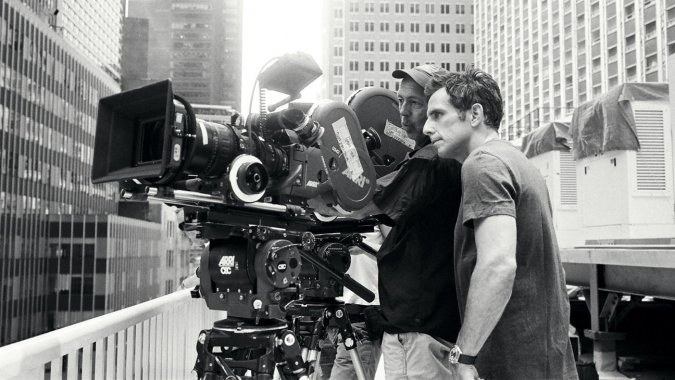 Dryburgh, a DoP for Michael Mann, Jane Campion, Mira Nair, and Martin Scorsese, has two films out this year; Gifted, the "genius kid" family drama from Marc Webb, and The Great Wall, Zhang Yimou's latest visually dazzling disappointment. Next year, he stays away from green-screen-heavy productions (having also worked on the abomination unto God Alice Through the Looking Glass) and shoots a nice, nonthreatening drama, this being Neil Burger's Untouchable, a remake of the massively successful, horrible-sounding French dramedy The Intouchables, about a wealthy paraplegic white man being helped by and becoming friends with a poor black man. Here, the white man is played by Bryan Cranston, and the black man is played by Kevin Hart, and Nicole Kidman is in it too, as, I dunno, Eliot Ness.
Mike Gioulakis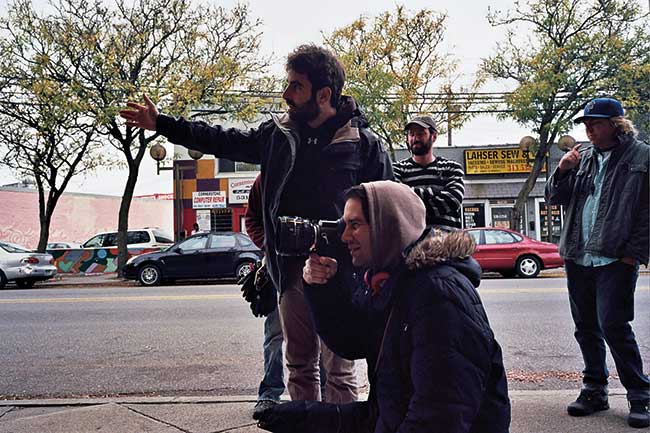 Gioulakis broke out with David Robert Mitchell's It Follows and has since won additional raves for his work on M. Night Shyamalan's latest, Split (both are fucking amazingly-shot in ways that really enhance their horror). His next film (not counting his previously-covered camera operating on the James Laxton-shot drama Anything) will see him reteaming with Mitchell on his third film, the California-set noir thriller Under the Silver Lake, starring Andrew Garfield, Riley Keough, Jimmi Simpson, and Topher Grace.
Sam Levy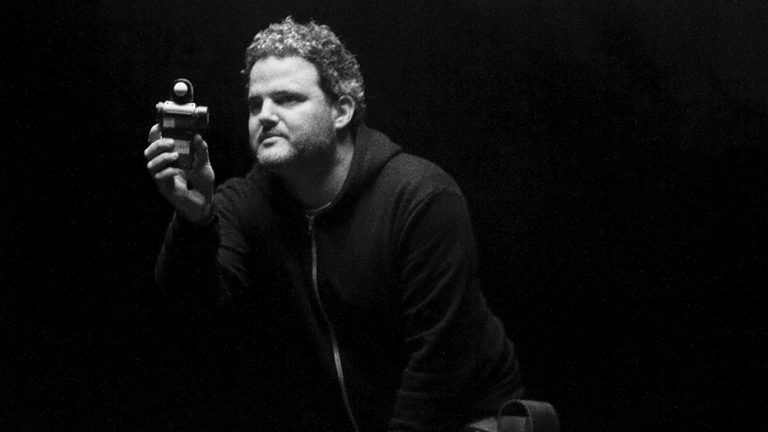 Sam Levy is something of an indie DoP extraordinaire, having shot Kelly Reichardt's Wendy and Lucy and Noah Baumbach's last three fiction features (Robbie Ryan is shooting Baumbach's next film). The constant in many of his films is one Greta Gerwig (not just Frances Ha and Mistress America, but also Rebecca Miller's Maggie's Plan), so it should come as no shock that Levy will be shooting Gerwig's first film as a solo writer/director, Lady Bird, starring Saoirse Ronan, Manchester by the Sea's Lucas Hedges, Tracy Letts, and Laurie Metcalf. He'll also be shooting two episodes of comedian Pete Holmes' HBO series Crashing.
Jody Lee Lipes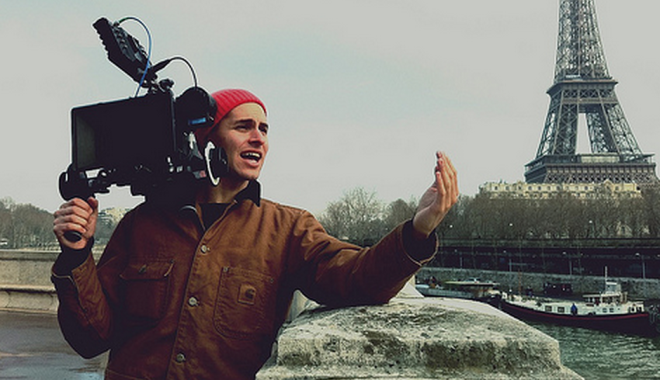 Lipes is having his moment in the sun recently, last year shooting Manchester by the Sea and the Justin Timberlake "Can't Stop the Feeling" video and this year shooting Budweiser's (distressingly controversial) Super Bowl ad. He has another DoP job on the horizon, reuniting with his Afterschool director Antonio Campos for the USA pilot The Sinner. But he's also looking to direct, having previously directed the documentary Ballet 422 and two episodes of Girls. He's currently working on the script for what's looking to be his fiction directorial debut, a sci-fi drama called Mother Tongue Reader.
Guillermo Navarro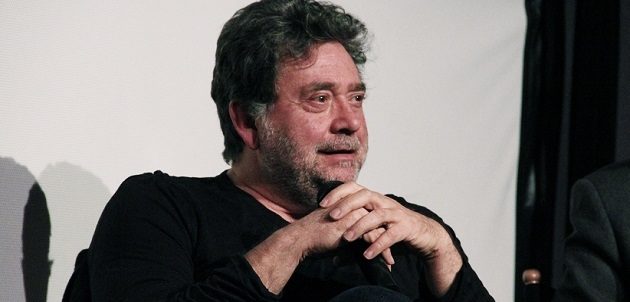 Navarro was Guillermo del Toro's former go-to DoP, but he seems to have mostly left film behind recently, opting instead for TV, directing episodes of Hannibal, Luke Cage, and Preacher. He has worked on two episodes of two very highly-anticipated shows coming out this year, both involving his collaborator on Hannibal and the failed Munsters reboot Mockingbird Lane, Bryan Fuller. Navarro directed the fourth episode of Fuller's Neil Gaiman adaptation American Gods, and will shoot the first episode of the formerly-run-by-Fuller Star Trek: Discovery.
Tim Orr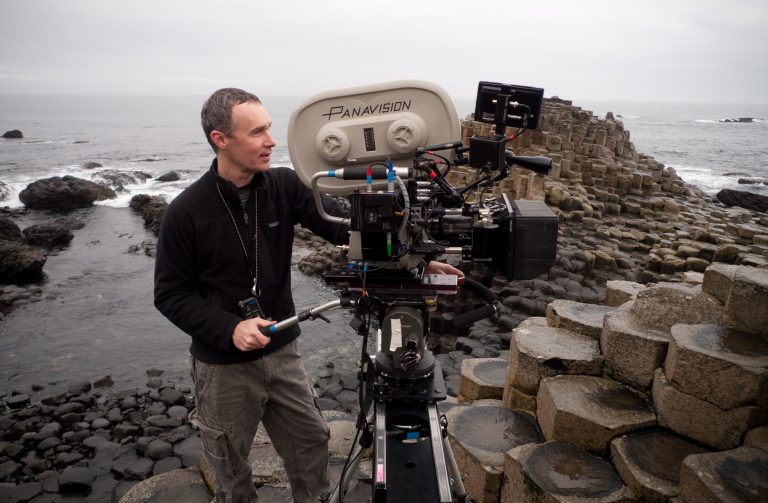 Tim Orr is seemingly connected at the hip to David Gordon Green, shooting all of his movies from his first up to 2015's Our Brand is Crisis, only (surprisingly) taking a break with Stronger (the Boston Marathon movie starring Jake Gyllenhaal and Tatiana Maslany, which was shot by 12 Years a Slave's Sean Bobbitt). Thankfully, there was no developing bad blood between the two, as they're set to reunite on Green's next film, a most curious project called Halloween. Yes, Green continues his inability to maintain any recognizable career pattern by making a new entry in John Carpenter's Halloween series, with a Carpenter score and a script cowritten by Green and his buddy Danny McBride. It's suicide trying to predict what Green will do with any given movie he makes, but I do hope and Orr get to recreate the wispy beauty of their early collaborations here.
Dante Spinotti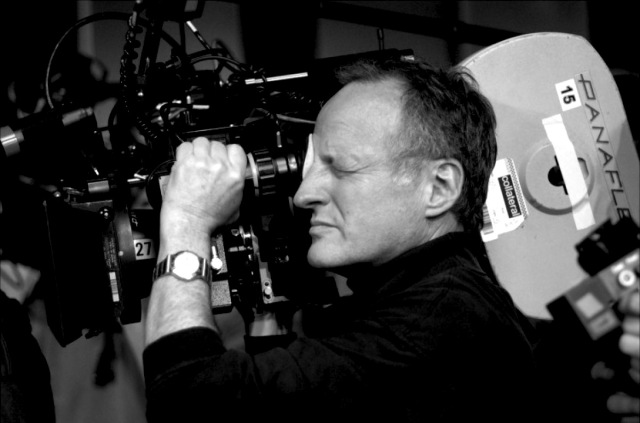 Spinotti has admittedly been coasting off of the fact that he shot so many of Michael Mann's most gorgeous-looking movies and L.A. Confidential within a little over 10 years (the time after that he's mostly spent cashing paychecks for Brett Ratner joints), but that's alone enough to earn him a seat at the big table and enough to get me excited for the fact that he's shooting the latest cog in the Marvel Cinematic Universe, Ant-Man and the Wasp. If you'll recall, he's replacing Ant-Man's DoP Russell Carpenter, who shot one really great-looking movie and then a whole lot of indifferently-shot crap, so if nothing else, this is an indisputable step up.
AD CORNER
Some big people (obviously, that's relative) have shot ads recently. One of those people is Wes Anderson's go-to guy, Robert Yeoman, who's been mostly quiet since the release of his last film, the Ghostbusters reboot. But now he's back and shooting Re/Max ads with frequent Anderson collaborator Roman Coppola.
Ellen Kuras, the DoP of Eternal Sunshine of the Spotless Mind among many other things, shot this Super Bowl for Avocados From Mexico.
And Stephane Fontaine, who had himself a great 2016 between shooting Elle, Captain Fantastic, and Jackie, shot this Tony Revolori-led Super Bowl ad for the automated investing site Wealthsimple.