Since it seems like hints for future Criterion releases come out every day, I have created this series, Criterion Clues, to organize the hints and keep them in one place.
New Year's Day Drawing Hints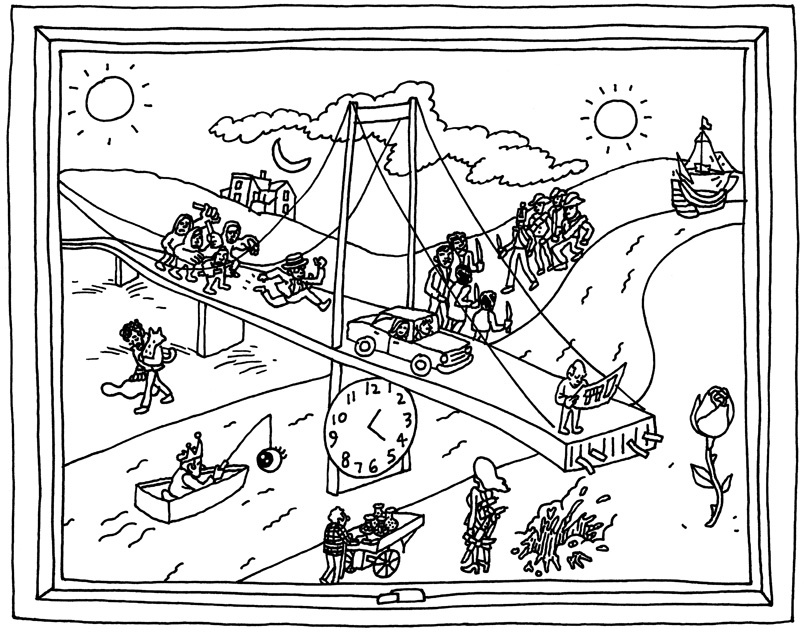 Many of the details in this year's drawing have already come to fruition (like the lady dressed to kill, the fishing king, the rose, and the master builder), but there are still hints of films yet to come, and hints that have straight-up yet to be completely figured out. Just as Llewyn is the cat, Inside Llewyn Davis is the drawing of the bearded man holding a cat, and it will likely mark the Coens' debut in the Criterion Collection (unless the long-rumored Barton Fink comes to fruition before it). Criterion will stay in the Harold Lloyd business, judging by the illustration of Speedy, and they'll continue in the (bodily fluid-intensive) Cronenberg business, as Speedy is outrunning The Brood. The king appears to be fishing for Jellyfish Eyes (all I can say to that is ugh), while further down the river, there is a ship sailing to The New World. Other than those and the announced titles, I have no fucking clue.
Newsletter Hints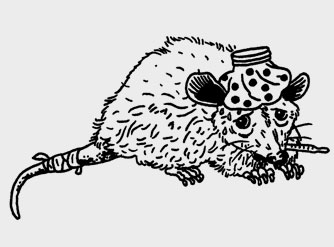 We've waited since November 2013 for the film that inspired this drawing, which is presumably Midnight Cowboy (sick rat, get it?). Unless, as one CriterionForum member pricelessly suggested, the title already came out, and it was Il Sorpasso, because this is an "ill, sore possum".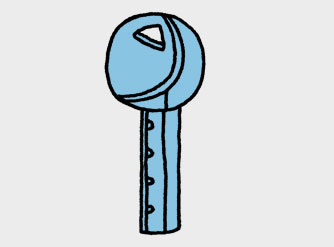 There's no debate as to what this hint means, however, as it is an unambiguous sign that Mulholland Drive is indeed coming soon (why, it may even be announced in two days).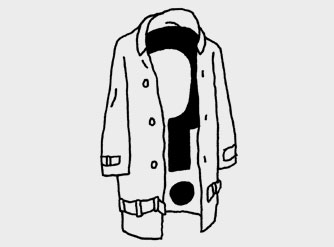 There was much debate on this one, though. It's obviously an ill, sore possum trenchcoat, but what the trenchcoat represents was the subject of much debate? Was the trenchcoat filled by a man who wasn't there (given that Universal is releasing it on Blu-Ray, that's a no)? Or was it a coat unknown? Or did it belong to the subjects of Klute or Missing? The answer turned out to be none of the above, because a trenchcoat mystery plays an important part of Alfred Hitchcock's Young and Innocent.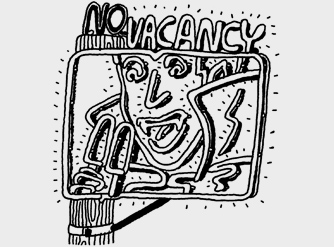 This one was comparatively simple to find out, in that there were only two guesses. Since Only Lovers Left Alive features a scene where a vampire eats a blood popsicle, that seemed like a good guess. Until it wasn't, because absolutely nothing besides that suggested Jarmusch's film. No, it's a drawing of an inn advertising blood popsicles. Cold blood, if you will. In Cold Blood, if you will.
Outside Confirmation
Criterion has, in recent months, confirmed upcoming titles at various festivals. At the SCMS Festival, Criterion higher-up Kim Hendrickson confirmed that they would be releasing the Before Trilogy and Boyhood, and that The Brood was scheduled to be released in October (just wait two days…). And at the Midnight Sun Festival in Finland, a Criterion rep confirmed that the following titles were coming soon: The Decalogue, It's All True, Chimes at Midnight (also, Othello, The Graduate, In Cold Blood, The New World (possibly with three cuts of the film), and The Immortal Story (and/or The Deep).
Generally, when Janus Films tours a film, there's roughly a 109% chance that film is coming to the Criterion Collection. With that in mind, I think we can safely look forward to Criterion releases of A Poem is a Naked Person, The Apu Trilogy, Jellyfish Eyes, and Burroughs: The Movie, in addition to an upgrade/reissue of Roberto Rossellini's The War Trilogy.
Sometimes, the directors/studios are the blabbermouths. Mike Figgis on Twitter confirmed that, for the film's 20th anniversary, Leaving Las Vegas would get the Criterion treatment.
Thelma Schoonmacher, Martin Scorsese's editor and the widow of the late, great director Michael Powell, confirmed that Criterion would be releasing the new restoration of Powell and Pressburger's The Tales of Hoffmann. This marks the second time family members convinced StudioCanal to give Criterion the right to release new restorations of the work of a deceased filmmaker whose work was released previous on Criterion before being taken out-of-print.
Just today, IFC Films posted on Twitter that, despite the fact Paramount was releasing a bare-bones DVD of Olivier Assayas' Clouds of Sils Maria, Criterion would be releasing it on Blu-Ray, which is good news, because it's an excellent film and because Kristen Stewart is now part of the Criterion Collection.
Wim Wenders has been the biggest blabbermouth of all, saying that Criterion would basically be releasing all of his good movies, including The Road Trilogy and Until the End of the World. In case anyone needed to be convinced on the latter, Janus Films posted this picture on Twitter, with the caption "Research"