It's now unknown who exactly will shoot Wonder Woman, but if I may address DC directly once again, I have suggestions. How about Darius Khondji, who could certainly make Wonder Woman/Diana's Amazon home look as lush and beautiful as anything out there? Maybe get Roger Deakins, because he's Roger Deakins. Or maybe there's Christopher Doyle. Sure, Doyle probably regards superhero movies with even more contempt than he's mustered for Life of Pi and The Departed, but all they need to do is tie a bottle of bourbon to a fishing line, put it outside his house, and reel it into the Warner Bros. studio, and they've got him.
Goddamnit, DC. God damn it. I offer such good suggestions after the thing about Hoyte van Hoytema shooting Wonder Woman turned out to be bogus, and what do you do? You spit on me and my ideas of making movies that look aesthetically pleasing. Why must you make this so personal, DC? I'm not even that big a Marvel fan, I could be swayed to your side if you didn't seem so intent on hurting me.
Today, the press release for DC's upcoming Wonder Woman movie was released. Obviously, it focused primarily on the film's cast. In the words of Woody Allen and Gertrude Stein, it's a good cast but not a great one. Aside from the previously-announced Gal Gadot and Chris Pine, there's also Robin Wright, Danny Huston (hey, if they couldn't get Nicole Kidman like they tried to, they at least settled for her Birth costar), Said Taghmaoui, David Thewlis, Ewen Bremner, and Lucy Davis. Nobody who's gonna get people rushing to the theater, but a solid collection of great character actors. But naturally, that's not what I was interested in. I wanted to see who they actually got to shoot the movie, after the hopes for Hoyte van Hoytema (say that three times fast) were cruelly dashed. And then I saw the answer, a DoP by the name of Matthew Jensen, and I was sorry I did.
I'm sure Matthew Jensen is lovely and a credit to his race, but my concern came from his latest project, a superhero film by the name of Fantastic Four (or Fant4stic). What's concerning is how this seems to suggest that DC is very much unwilling to shift from its current policy of "NO COLORS", given Fant4stic's stunning collection of two non-primary colors (just try to guess which ones from the images below).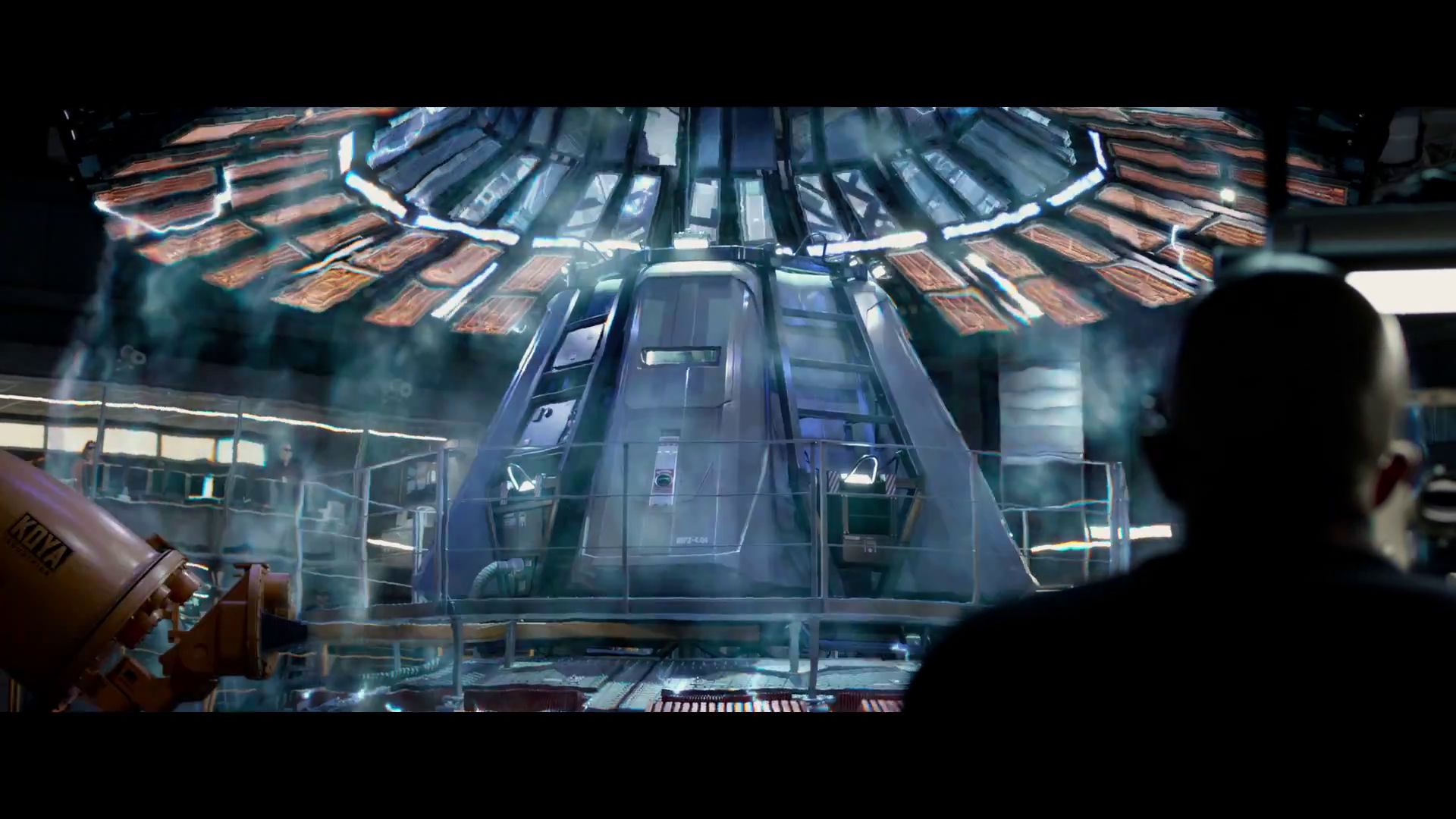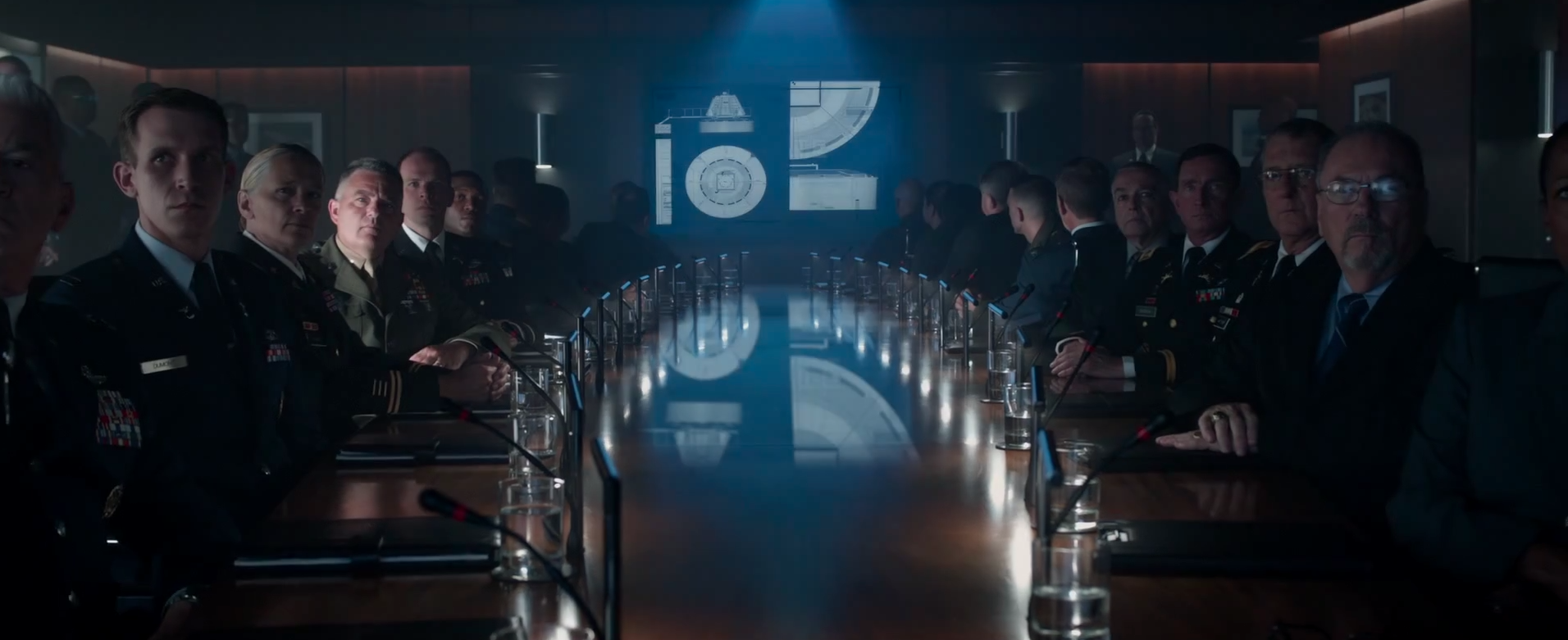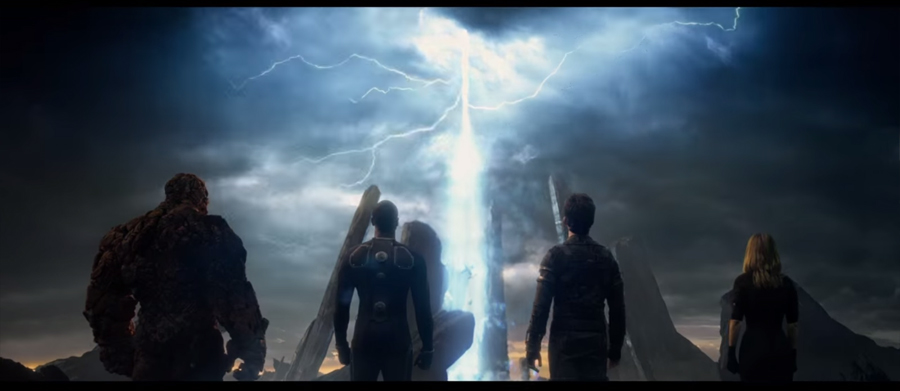 Move over, Chivo, you've got a serious competitor in this year's Oscar race!
I'll give DC that they're staying consistent, instead of bouncing from "colorful" to "kinda washed-out" like Marvel does (I'm still disappointed by how, uh, DC-esque Age of Ultron looked), but at least that approach leads to some movies that don't look like 2D movies projected through a 3D filter (hell, two 3D filters). But if you're still looking forward to Wonder Woman, see it and report back to me with what shade of steely beige Wonder Woman's costume is.