When the late, great website The Dissolve ended operations, its commenting community had The Solute to call home, but the staff and writers of The Dissolve have been scattered to the winds of the Internet. With Dissolve On, we collect some of the essential film writing being done by these essential film writers. Because there's always a Dissolver writing something notable about the movies somewhere on the Internet.
These folks are talented and prolific, so where we missed a piece, share it with us in the comments!
RECENT RELEASES
Scott Tobias on Shirkers for Variety:
"There's an alternate universe where Sandi Tan, a movie-crazy teenager from Singapore, burst onto the scene with her two young collaborators in 1992, forging an independent film movement in a country where none had existed. That dream ended when the mysterious director they were working with absconded with 70 16mm film canisters, which only recently surfaced — albeit without the accompanying sound recordings — in the wake of his death. Though the original film, a precocious answer to "Breathless," has been lost, Tan has ingeniously refashioned the old footage into "Shirkers," a cinematic memoir of growing up weird in Singapore and how a strange, incomplete production altered the trajectory of her life."
Mike D'Angelo on Claire's Camera for AV Club:
"Many filmmakers begin their career with a rush of productivity and then gradually slow down, but Korea's Hong Sang-soo, after more than two decades in the business, only seems to be getting more insanely prolific. Claire's Camera is the second of his three 2017 features to get a U.S. release (following On The Beach At Night Alone, with The Day After still forthcoming; he's since made another film, Grass, which premiered a few weeks ago in Berlin), and it was reportedly conceived and shot in even more of a hurry than usual. Reliable sources claim that Hong now largely makes up his movies as he goes along, writing each day's scenes in the morning and then shooting them in the afternoon. The results are as variable as one might expect, but this apparent trifle—it runs a mere 69 minutes, and was designed to take advantage of Isabelle Huppert's presence at Cannes 2016, where she was promoting Elle—serves as a thoroughly engaging divertissement."
Keith Phipps on Thoroughbreds for Uproxx:
"[Director Cory] Finley's background [as a playwright] is most evident (in) treating each encounter as a sparring match and putting a lot of faith in (Olivia) Cooke and (Anya) Taylor-Joy's performances. Both actresses pay off that faith. Taylor-Joy lets her character explore a different sort of evil than one seen in The Witch, her most high-profile role before this. And Cooke is a scary revelation, dropping shocking observations with a casualness usually reserved for remarking on the weather. And despite his background, Finley skillfully opens up the action, following his leads through Lily's sprawling home via Steadicam, a choice that occasionally calls The Shining to mind.
Finley's debut is an odd, hypnotically compelling film filled with dark laughs and unanswered questions. Unlike in the similarly themed Heavenly Creatures, sex seems virtually nonexistent in the world of the film, or relegated so deep into the subtext that it may as well not exist. Its virtual absence just adds to the film's coldness. It's a world in which calculation overwhelms passion and cold-bloodedness is a virtue unto itself."
PAST RELEASES
Noel Murray on Not Fade Away for Decider:
"Last week, the showbiz press was abuzz with the news that writer-producer David Chase might soon be revisiting the world of his groundbreaking HBO drama The Sopranos. Chase has co-written a screenplay (with Lawrence Konner) called The Many Saints of Newark, set during the 1967 New Jersey race riots, when black and Italian gangs clashed with each other. This prequel may not be the "Whatever happened to Tony Soprano?" the show's fans crave, but Chase hasn't exactly been prolific since the series ended, so any new work from him is welcome.
That said, it'd be great if everyone who's anxious for more Sopranos would take a moment to watch — or perhaps re-watch — Not Fade Away, the semi-autobiographical 2012 film that's the only thing Chase has written and directed since the show wrapped in 2007."
Matt Singer on Captain America: The First Avenger in his on-going MCU re-watch series for Screencrush:
"[The First Avenger] is less of a power fantasy than a how-to guide to life. Because what makes Steve Rogers a hero isn't a magic serum or an unbreakable shield; it's his unbreakable will and his inherent decency. His humanity is what makes him superhuman. Dr. Erskine says as much in the very moving scene where he explains to Steve why he has been chosen to become Captain America … The Erskine scenes, touchingly played by (Stanley) Tucci and (Chris) Evans, always get me, because they are so sincere in reinforcing the central values of Marvel Comics: That good can defeat evil, that there are things in this world worth fighting for, and that it's better to help others than to help yourself. It's corny stuff, I guess, but Steve Rogers (and, by extension, the film around him) buys in to it so completely, and fights so hard for it, that it's hard not to be moved.
Marvel has recently adopted more of a self-mocking tone; films like Thor: Ragnarok and the Guardians of the Galaxy series hedge every earnest expression of emotion in lots of winking jokes and comic references. Captain America: The First Avenger feels so much more pure. It believes in its message."
Nathan Rabin on Every Which Way But Loose for Nathan Rabin's Happy Place:
"As someone who loves Clint Eastwood, and monkeys, and monkey movies, and 1970s cinema, and things that are widely celebrated/condemned for being the worst, you'd imagine I'd see these movies early as a crucial, even essential component of my cinematic education. Yet for some reason it's taken a theme month like Monkey March to finally force me to watch two blockbusters [1978's Every Which Way But Loose and 1980's Any Which Way You Can] pairing the Oscar-winning screen icon with monkey actors portraying the role of Clyde the Orangutan. 
This is even more bewildering considering how obscenely popular these films were at the time of their release. How popular was Every Which Way But Loose? It finished fourth in terms of box-office for 1978, behind Grease, Superman and Animal House … I guess I'm fascinated by Every Which Way But Loose's obscene box-office take becomes it seems like such an anomaly. We know why Superman was huge. And Grease. And Animal House. And I guess it's ultimately not too much of a mystery as to why Every Which Way But Loose made boffo box-office. Clint Eastwood is a huge movie star. People enjoy watching an orangutan drink beer. Every Which Way But Loose very prominently involves Clint Eastwood and an orangutan drinking beer."
INTERVIEWS
Tasha Robinson on Carrie-Anne Moss and Jessica Jones Season 2 for The Verge:
"TR: So much has been made of how this season on Jessica Jones, all the directors were women, and the crew was a 50/50 gender split. Did that change anything about how you related to the crew?
C-AM: No. I think I am who I am. What it did for me — I realized how few women I had ever worked with as a director. And I don't think I really realized that until for every episode, I walked in and there was this woman at the helm. For my generation, at least in my personal experience, I've had very few. Krysten, who's younger, has had so many. So look how much has changed already. I think this progress is happening. It's been slow to happen. I think women live in a lot of gratitude. Not all women do — definitely not Jeri Hogarth — but for myself, I feel so grateful that I make my living as an actor, that I get to do what I love, that I never wanted to complain that men make more money than I do. I didn't want to be a victim, so I've never participated in that conversation. I haven't even really thought about it. So as it's all come up, I've realized how under the pretense of being grateful, I wasn't really looking at some unfair stuff. …
And so it's only now, seeing all these women directing, that I'm realizing I'd only worked with two women directors before, in my whole career. There's a real imbalance, and I wasn't participating in that conversation."
FEATURE PIECES
Matthew Dessem on Spike Jonze's body of commerical work for Slate:
"Spike Jonze essentially makes two types of commercials. There's the distraction model, in which a frenetic, unrelated-to-the-product conceit takes over the ad…
Then there are the Spike Jonze ads that would be anti-capitalist if they weren't ads…
His newest ad for Apple HomePod combines the two forms: it's a strikingly beautiful short film, in which the Apple HomePod transforms FKA Twigs' depressing apartment into a rainbow-striped wonderland by choosing exactly the right song at exactly the right time. It also makes owning an Apple HomePod seem supremely depressing and possibly dangerous on an interdimensional level. The conceit of the choreography—Twigs discovers she can expand her world like you'd expand a window on a computer desktop, leaving trails like she's overloaded the universe's video card—is as striking as anything Jonze has ever done."
Sam Adams on the relationship between the Academy's taste and Audience interest in the Oscar telecast for Slate:
"There's some indication that the Oscars' ratings rise and fall with the popularity of the nominees, but the fact that the broadcast's ratings are down this year is, as Josef Adalian points out at Vulture, a reflection of the fact that "ratings for almost everything on TV are down these days." Right-wing culture warriors and the Hollywood old guard like to argue that it's because liberal Hollywood has lost touch with its audience, but there's an ugly undertone to leveling that accusation in a year when the academy's membership, at least in terms of demographics, is more like the country as a whole than ever before. In some ways, the academy's taste has actually gotten more populist: Whatever your feelings about woman-on-fish action, The Shape of Water is a decidedly less stodgy choice than Chariots of Fire or The English Patient."
Charles Bramesco on 10 movies that are simpatico with The Big Lebowski for the New York Times "Watching":
"A clever riff on the gumshoe fiction of Raymond Chandler, "Lebowski" made its widespread theatrical debut 20 years ago, and although the academy has certainly favored the Coens' more serious films, nothing has compared in terms of cultural impact….the annals of cinema are full of Little Lebowskis — movies that seem to take cues from the philosophy and style of the Coens brothers' film.  
Below, we've identified 10 Little Lebowskis that are available to stream. Watch them all — "if you're not into the whole brevity thing…
If You Want Another Bumbling Crime Yarn
'I Don't Feel at Home in This World Anymore'
Incompetence fuels the comic engine that makes 'Lebowski' so entertaining; it wouldn't be as fun if the Dude had even the slightest clue how to handle a hostage negotiation. Likewise, the assistant nurse in this film (Melanie Lynskey) doesn't let her lack of experience stop her from taking the law into her own hands after her apartment gets ransacked. Undaunted, she teams up with her unstable, nunchuck-wielding neighbor (Elijah Wood) and promptly gets in way over her head with a cadre of local criminals who have no intention of taking it easy on her. As in "Lebowski," the collision of poorly considered amateur heroics and the violent realities of criminal life makes for a potent combination of humor and brutality"
David Ehrlich and Kate Erbland (and more) in conversation on The Big Lebowski's 20th anniversary for Indiewire:
"DE: For me — and I take no pride or pleasure in being so contrarian about this — "The Big Lebowski" is the Coen brothers movie that The Haters always accuse my favorite Coen brothers movies of being. To this day, it still strikes me as an empty collection of character tics and splashy performances that have been jumbled together into a colorful (but frustratingly classical) neo-noir, a self-amused film in which everything is so delightfully off-kilter that I can never really find my balance or any reason to care.
KE: I came to "Lebowski" late. By the time I finally got the chance to be inducted into the special club of Dude fans, my friends had already been sterling members for years. There's nothing quite like watching a movie that everyone else in the room has seen multiple times, loves, has memorized, loves, etc. etc. That was my experience with "The Big Lebowski" the first time I watched, White Russian in hand. I didn't hate it — and I still don't, I think I really do appreciate its weirdness more than anything — but I didn't get it. Mike [Nordine, the Lebowski defender in the conversation]'s right — asking someone to watch anything a number of times to be able to like, "really tune into it, man", is a big ask." 
Kate Erbland (with additional capsule contributions from others, including David Ehrlich) on female filmmakers making debuts at SXSW for Indiewire:
"The USC Annenberg Inclusion Initiative's latest study, "Inclusion in the Director's Chair? Gender, Race & Age of Directors across 1,000 films from 2007-2017," found that, of the 109 film directors associated with the 100 top movies of 2017, 92.7 percent were male; 7.3 percent were female. Days later, the San Diego State University's Center for the Study of Women in Television and Film followed with the "Celluloid Ceiling" study, finding that women comprised just 18 percent of all directors, writers, producers, executive producers, editors, and cinematographers working on the top 250 domestic grossing films. That number remains mostly unchanged over the last two decades.
At SXSW, the landscape is very different. Below, we've picked out 14 titles from female filmmakers to check out at this year's SXSW…
"Fast Color"
Julia Hart knows talent when she sees it. Her previous SXSW effort, the alternately daring and darling "Miss Stevens," featured breakout parts for both Lily Rabe and a pre-"Call Me by Your Name" Timothee Chalamet, and her newest film features similarly great — emerging and reliably good — talents in front of the camera. Gugu Mbatha-Raw stars in the film as a woman with supernatural (superhero?) abilities who is forced on the run, which sounds precisely like the kind of female-focused action vehicle that audiences are hungry to see. She's joined by David Strathairn, Lorraine Toussaint, and Christopher Denham in a feature that just might pack some of the festival's biggest surprises.
"You Can Choose Your Family"
"Swiss Army Man" producer Miranda Bailey makes the jump to narrative directing with her feature-length debut, which sounds like the kind of black comedy that SXSW audiences are going to go positively nuts for (a guess we're basing entirely on its unique plotline and a first look photo that amusingly hints at some major complications). Centered on shiftless 17-year-old Phillip, whose big dreams are hampered by his tough-talking dad (Jim Gaffigan). But this isn't some run-of-the-mill coming-of-age angst fest, because while Phillip is struggling with his daddy issues, he discovers something entirely unexpected: his dad's second family."
Sheila O'Malley celebrates "Ladies I Love" with a 900-ish entry Photographic essay on the occasion of International Women's Day for The Sheila Variations:
"I use the word "ladies" only because I'm a sucker for alliteration.
I love these women for a variety of reasons: they inspire, entertain, challenge, comfort, provoke, or were "there" in my most formative years, holding out a torch to lead the way. I have written about many of them, many I have not. I swear to God, with such a huge list as this, so many accomplished women, if anyone shows up with the cliched, "What about so-and-so?" or "I was surprised at the absence of so-and-so" my answer is: How about you just add to the list with your own names? Do you honestly feel like this is a FINAL list? Or that such a list could EVER be finalized? The idea that such a list could ever be final is a huge part of the problem.
Women have been making essential contributions to culture and history and science and art and politics since the jump. I am honored to celebrate them."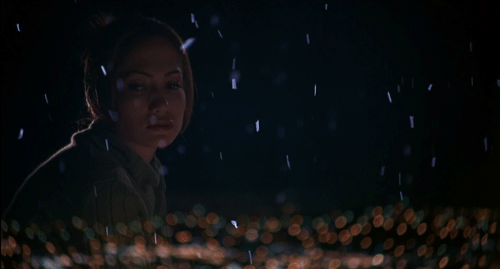 Jennifer Lopez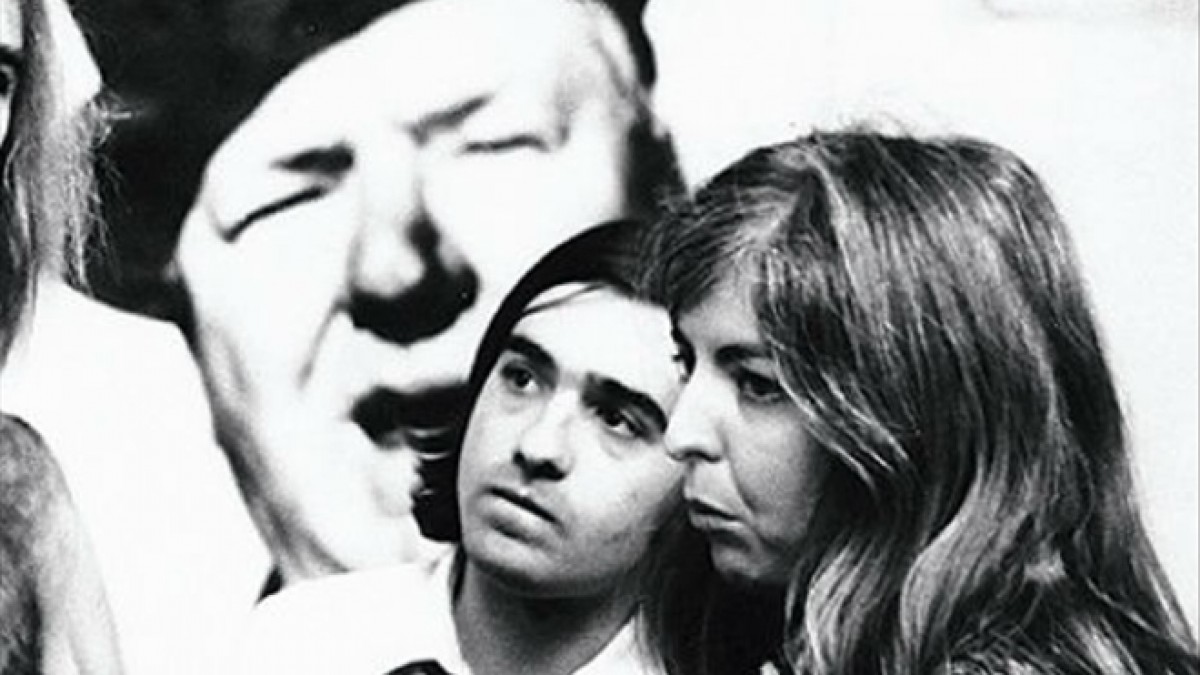 Thelma Schoonmaker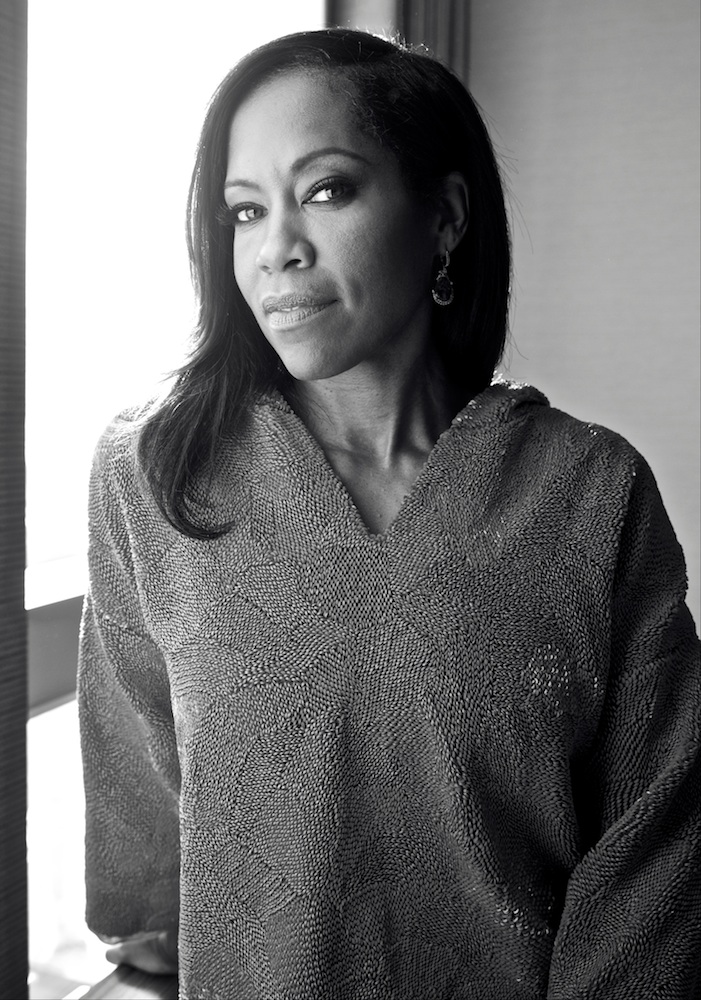 Regina King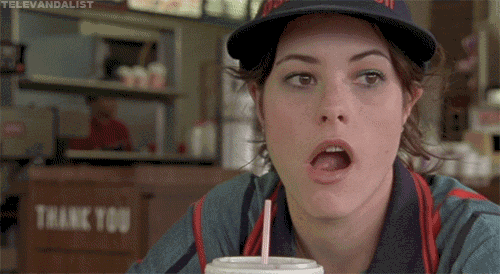 Parker Posey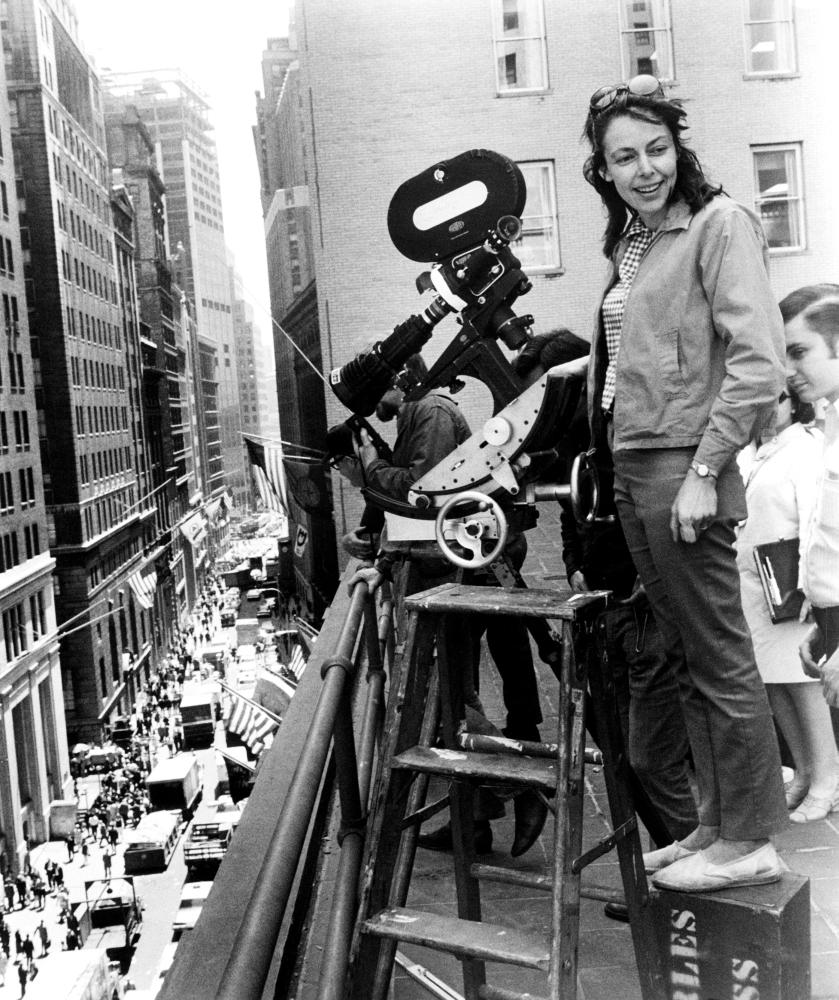 Elaine May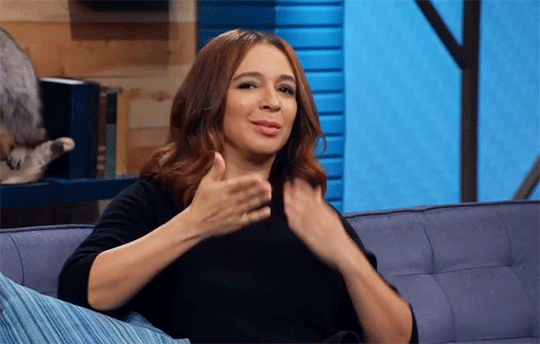 Maya Rudolph