Last time we took twin looks at The Washington Post in the 1970s. Today we check in on their alternative contemporaries.
The Back Bay Mainline isn't the bustling organization of the papers covered in this series so far. It's both more and less reputable. It has a reputation of plucky defiance in the face of the big publishers, as any self-respecting alt-weekly has. The paper's revenue and circulation are both supported by smutty ads in the back pages. Its office houses a group of young adults in varying short distances from becoming regular adults. A joint casually changes hands. Casual sex is an option. If the city's newspapermen are the organized criminals of the urban reporting world, this is the merry band of outlaws on the outskirts.
Director Joan Micklin Silver captures the casual desperation of the Mainline gang with a fitting hang-out presentation, presaging Richard Linklater's documentation of post-adolescent busyness. The movie's as (or more) concerned with the characters' sex lives and raise requests as it is with the articles they write. Their stories flow alongside each other, intersect, divide again. There's wit like in other movie newsrooms, but it's lobbed rather than loaded into a machine gun and fired.
The overarching conflict is dumped out early and trickles over everything that happens subsequently. The enemies are within the walls: the smarmy head of advertising informs the writing staff they'll have to cut copy to make room for ads. Fears abound of a soul-killing sale to a larger publication. Silver's previous job at The Village Voice (and writer Fred Baron's time at small Boston alts) no doubt informed a lot about this film and she takes things a level deeper tying the concerns of the paper to the character conflicts and to the world at large.
Harry (John Heard), the paper's star writer is bored into inaction. He laments his inability to make a lasting change with his writing. "We really shook things up, you know," he says remembering a past exposé on a nursing home scandal, but "we didn't change anything. Some people were fired some new people were hired. A few new color TVs were installed." His fellow writer Michael (Stephen Collins) looks to capitalize on the world's surplus of disappointment and finally gets his book published about the death of the counterculture. "It's a good thing it died when it did," Harry drolly observes. "There'd be a lot of a writers out there looking for subjects." The end of the counterculture is tired news in 1977 but Michael doesn't seem much concerned about it anyway, beyond its boost for his ambitions. He's anticipating a move up — a literal move to New York and a trip upward in status worthy of his ego. "No more reporting crap," he says. "I'm a writer." Both arguably fare better than the paper's editor, Frank (Jon Korkes). The new publisher comes in, flatters the back catalog, promises no changes, then ten seconds later advocates firing staff. Frank complies.
Stasis, rejection, capitulation. A depressing trio of options for dealing with the future. Luckily Between the Lines sports a larger cast. Abbie (Lindsay Crouse) snaps photos for the paper and may be the only one left doing her job because she loves it. She's often paired with the morose Harry but she doesn't give much rope to his self-pity. Laura (Gwen Wells) has become disenchanted with her writing and with her usual paramour, Michael. She walks out on him and his ego, only to return unexpectedly to him in time to move to New York. Her about-face is a little sad, but she doesn't do it thoughtlessly. She's aware of what going to New York means and sees supporting another dream as a plausible alternative after the end of hers. For now.
Then there's Max. Jeff Goldblum is tailor-made for the movie, giving a performance so comfortable within the confines of every shifting scene you sense Max still existing before and after the camera rolls. His gig is survival. He bums drinks and cash off the others and bootlegs the advance copies of records he gets as a music critic. "You've been picking a paycheck for years. You don't do a damn thing." Michael accuses. "You don't think that's work?" Max retorts. He fights disruption by becoming disruption himself if necessary, as when a performance artist begins trashing the office only to get outperformed by Max. Even today when the Mainline would be a gutted digital content mill regurgitating press releases, one can image Max has somehow survived, adding a sardonic edge to every listicle he compiles.
Keep doing it for love, accept the end, or just keep blustering on. There's more than one way to confront the end of whatever era you find yourself in. The reporters of the Mainline are all waiting to move on while reluctant to let go of where they are. There is no possibility but disruption. A new publisher would be a disruption to their passion. Trying to hold the status quo disrupts the passion for anything else. Success is a disruption, failure is a disruption. The equilibrium can't hold. The men and women of The Back Bay Mainline may lack the resources and prestige of their more widely-read rivals. But they at least had an experience that teaches them things will always change.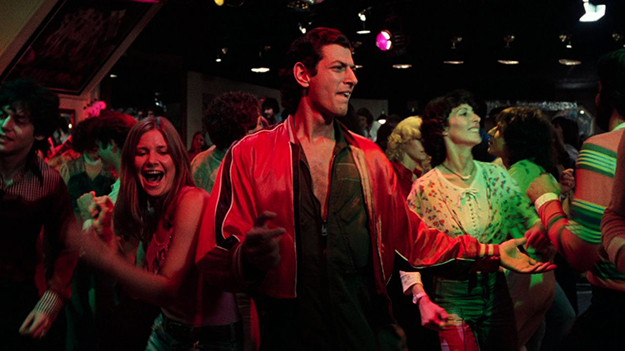 Next time on Fit to Print: Things change.