The vow of no reboots, remakes, sequels, etc, hasn't meant that I now only see good movies. In fact, original IP can often be riskier than repeats, since a movie that goes off the tracks has a chance to go FAR off the tracks, and not in that really fun way that The Boy Next Door careens into the biggest most popcorn-y trainwreck of all times. We're talking some real pain is held within these walls. I didn't listen to the cries of the critics as they bemoaned their misfortune. Herein lies the worst of the worst, the most painful, and mostly not redemptive, movie going experiences one can have. These are the ones where you leave the theaters and declare, "It stinks." Here is:
Julius Kassendorf's DO NOT GO SEE THESE MOVIES worst 10 films of 2015.
---
10. The Wedding Ringer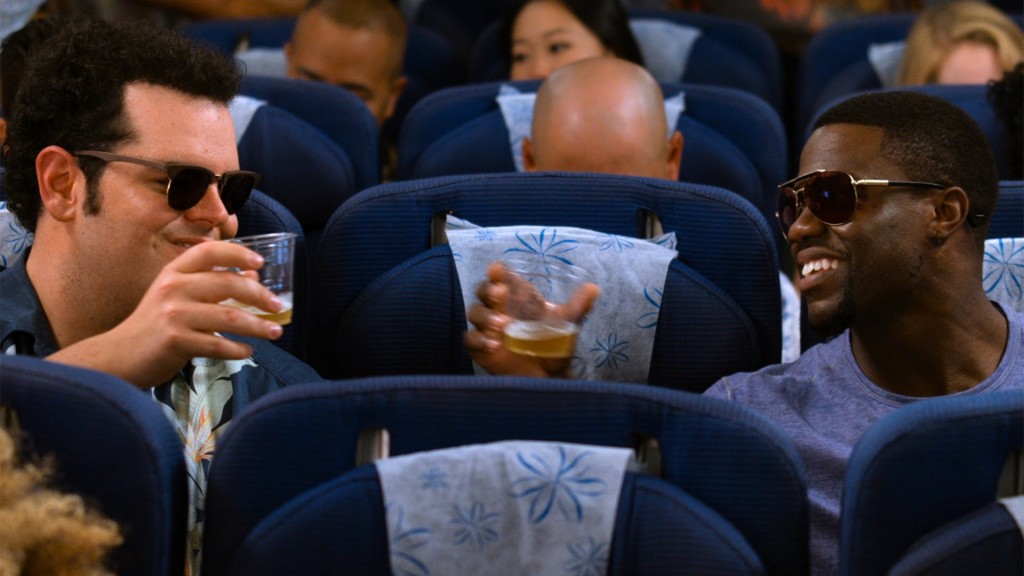 This abhorrently sexist film attempts to bring together the zany comic talents of Josh Gad, (borderline insufferable in The Book of Mormon), and Kevin Hart (the newer, smaller, Chris Tucker) to create a new bro comedy about the plight of the lonely white techbro and his inability to make friends. The one highlight is that The Wedding Ringer has a progressive view of homosexuals and the cultural expectations placed on them. The rest is an abysmal mess that completely hates anybody who has a vagina. It's kind of funny, but the politics of the film really bring it down.
---
9. Zombeavers
When two of the three best scenes are the bookends starring Bill Burr, then your movie might be in some serious trouble. Zombeavers is from a writer on Crank Yankers and The Man Show, and it will perfectly service that audience of immature stoners and alcoholics. Chock full of beaver puns, Zombeavers is a Cabin in the Woods-film that thinks the pun of zombeavers is pure hilarity. It never goes much farther than that. This could have been a good movie, with just a bit more creativity, but it really aims for the most insulting of intelligence.
---
8. Seventh Son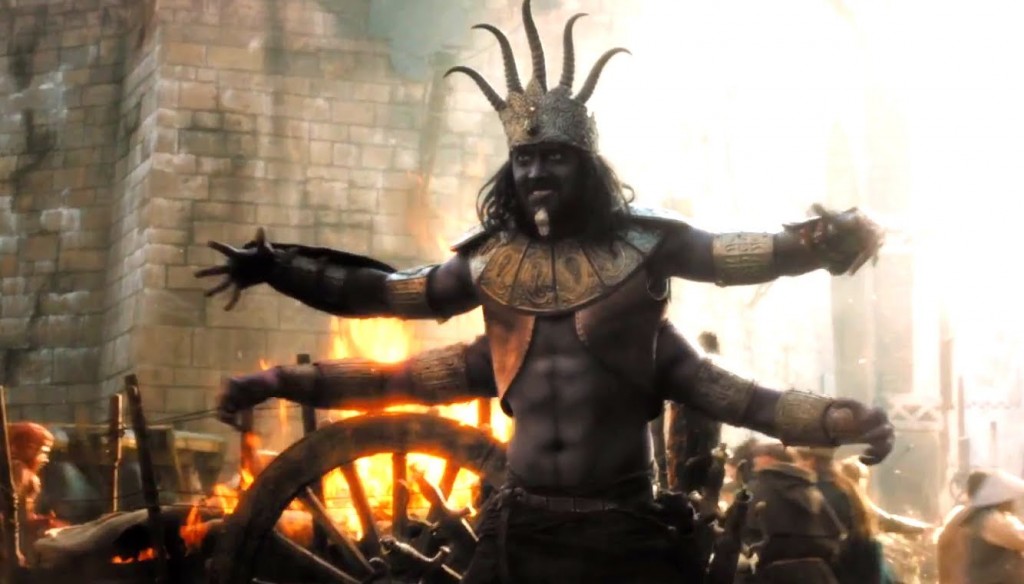 Batshit insanity has never been so boring! Jeff Bridges is some sort of magician who is going up against a coven of witches. Only, he lost his last apprentice, and has to find a new one. His apprentices have to be the 7th son of a 7th son or some bullshit, and Bridges finds one in Ben Barnes (who makes Jai Worthington look positively charismatic). By the end, you're rooting for the witches to annihilate these assholes, and there is some sort of massive witch fight with magical dragons? I don't really know what the hell was going on, but I do know it was boring. Not to mention, the witches are all women and minorities, so of course I'm rooting for them. Fuck these white guys.
---
7. The Water Diviner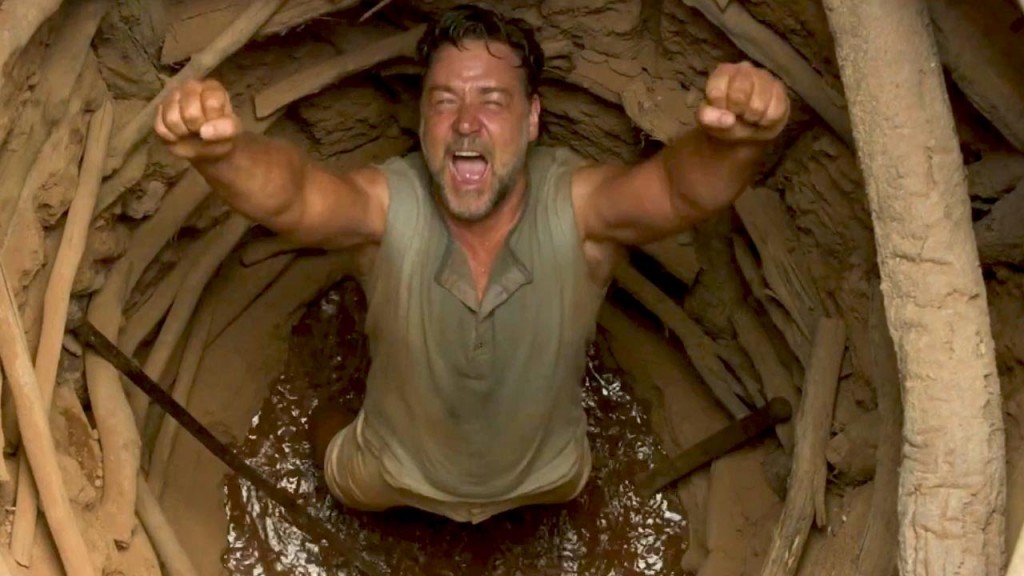 Everybody Loves Russell Crowe! Or, at least that's what happens in The Water Diviner, a movie about an Australian father who loses his three sons in a battle in Turkey. After his wife kills herself in water (ironic!), Crowe goes to Turkey to take in the sights, fall in love with a new hot girl, and also find his sons. Completely ignoring the Armenian genocides, this movie is solely about Russell Crowe, bringing a faith-based visual palette to an asinine story.
---
6. The Connection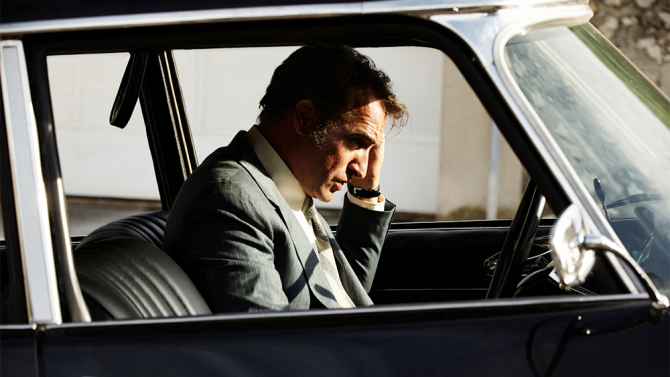 One of the biggest offenders is to waste my time by doing nothing interesting with what you have. The Connection is a pseudo-sequel to The French Connection (dammit!!), creating a fictionalized extension of the real life crime syndicate into the 80s. Only in France. Cedric Jiminez runs his actors through a bunch of crime movie genres from Scarface to Zodiac to…well, you name it's in there. A cop is trying to take down a drug syndicate and they spend 2+ hours and a full decade trying to irritate each other without being interesting or entertaining. If you have nothing new to bring to the table, you're wasting my time and yours. Good day.
---
5. Alex of Venice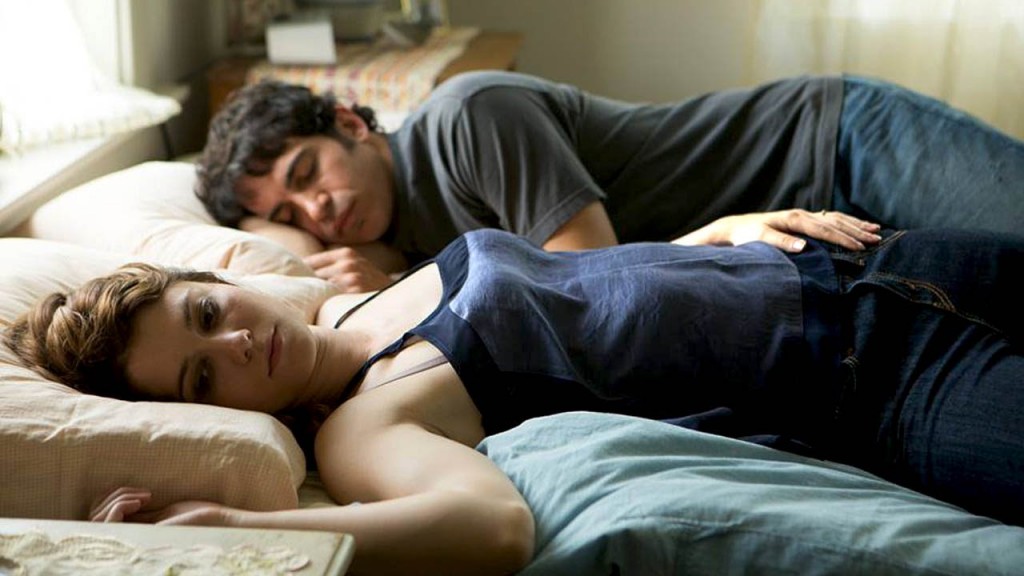 The French aren't the only ones who can waste everybody's time; Americans are quite good at it too. Alex of Venice is a harmless movie that just exists as a calling card for all of the actors in it. It's so vapid and vacant, as a white girl version of How Stella Got Her Groove Back, that it becomes almost offensive. Don Johnson has a movie mental illness that seems to affect him at the most emotionally fraught moments. The lead's sister is a manic pixie dream girl. And, there's a black guy trying to take down a swamp and put up a shopping mall, or something. It all makes no sense, has no real emotions, and only serves to give juicy moments for each of the leads to put on their demo reel. Boooooo.
---
4. Mortdecai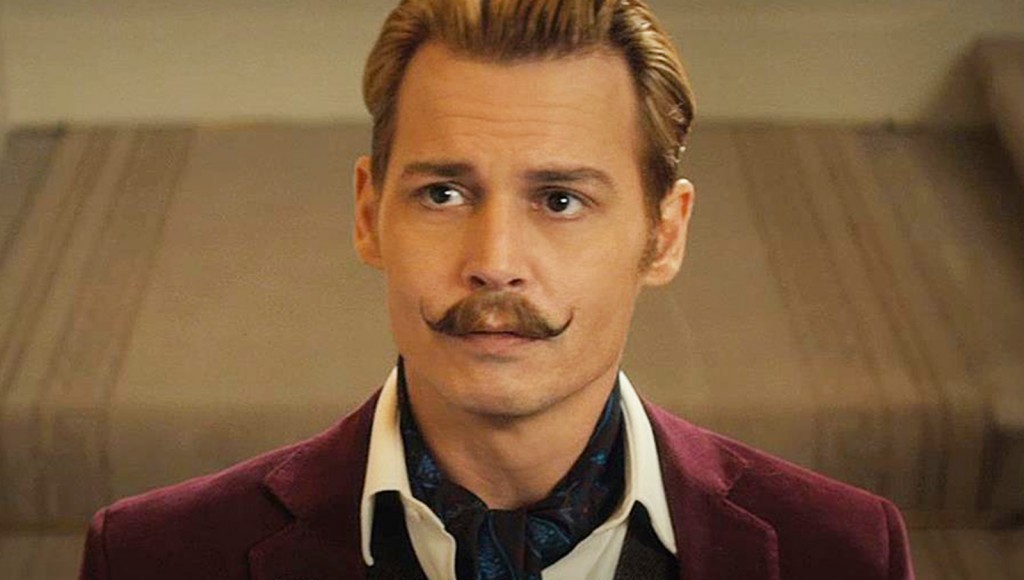 Wait? Mortdecai didn't make #1? WHOA. To be fair to Mortdecai, this could have been a funny movie satirizing British elitism. But, instead, it's an insufferably hipster-esque showcase for Johnny Depp doing silly things that call attention to itself. His whole role is to say, "Are you in on the joke? Because if you're not, you're not cool enough to watch this movie." It's terribly unfunny, and borderline unwatchable. The big hint that this was going to be insufferable: screenwriter Eric Aronson's only other credit was On the Line, the romantic comedy movie in which Lance Bass tried to believably woo a girl.
---
3. Manglehorn

This is the cinematic equivalent of listening to some pretentious 20-year-old talk about how he's going to grow old and die alone because he was just dumped by his 3-month long-term girlfriend. And, that bitch better be sorry because he's going to live a full life of regret and misery just to show her how much damage she did to him. Al Pacino is the embodiment of this bit of self-indulgent pomposity, as an old man who writes to some long lost girl while he meanders through his miserable life being miserable. David Gordon Green's direction attempts to add texture, but it feels like a college sophomore's slam poem on an insufferable theme, and the overall effect is that of pure boredom.
---
2. Me and Earl and The Dying Girl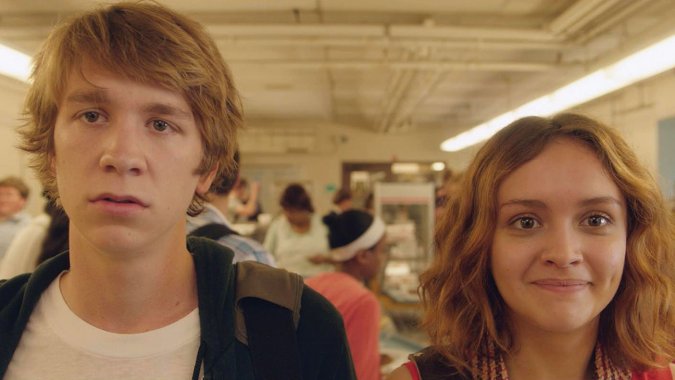 Me and Earl and the Dying Girl is all about "Me."  It's about this depressed bored rich white kid who sees his black friend as a racial stereotype while they make shitty movies with crappy titles based on the Criterion collection. If that isn't enough, the bored rich white kid befriends a cancer girl, and never sees past his own pretentious nose even as he's ostensibly trying to make a movie about her. So, the cancer girl dies, and he realizes he never go to know her. The end. Racist, sexist, and totally focused on the white dude, Me and Titties and The Cancer Savior is an insufferable piece of Sundance that teaches us how hard it is to be a white dude who never cares about anything but himself. Besides that, it is insufferably cutesy and not at all funny.
---
1. The Cobbler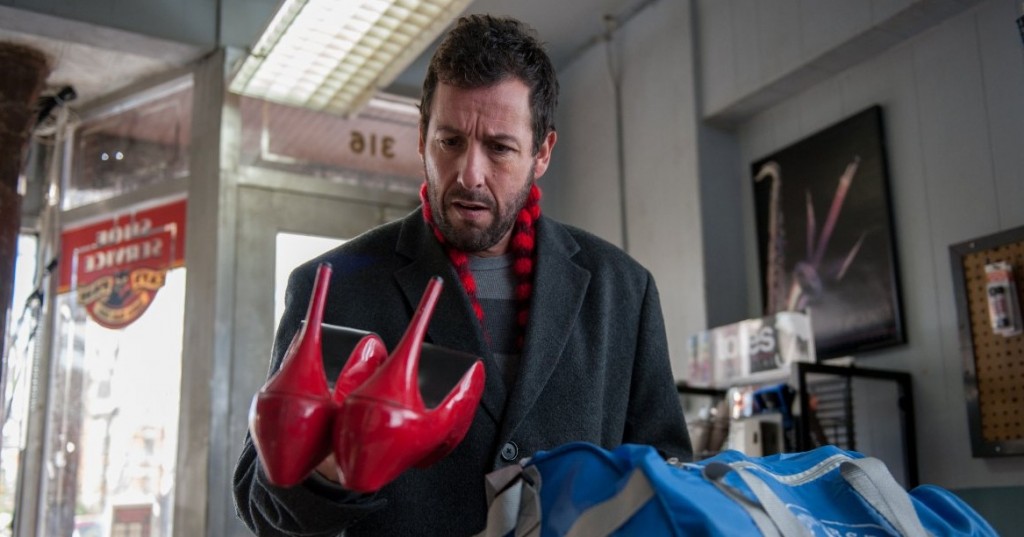 It really doesn't get any stinkier than this "film" that really must be seen to be believed. Somehow written and directed by an Independent Spirit Award-winning director (The Visitor), The Cobbler is quite possibly one of the most racist, sexist, transphobic, hateful movies to ever star Adam Sandler. So, in this old neighborhood, there's a mensch of a cobbler who unearths an old machine for stitching soles back onto shoes. The machine is magic, and Sandler can put the shoes on and becomes whomever the original wearer of the shoes was. When Sandler is horny, he turns into a hot DJ and stalks a hot woman into her shower. When Sandler wants to ease his mother on her deathbed, he turns into his father so she can have one last date with him. When Sandler wants to rob somebody, he puts on the shoes of a black man. Sandler also turns into a trans* woman and a variety of other identities.
The plot is just as terrible. So, Sandler gets involved with organized crime, and becomes an assassin or something. But, he also gets involved with a local neighborhood activist who is opposing gentrification and sky high rents by scuzzy landlords. Somehow these two plots crash into one another? I dunno. This whole movie really sucks, from start to finish, and I don't know what Thomas McCarthy was thinking. I just…I dunno what happened. Yet, unlike the other 9 on this list, at least its stinky in completely new and different ways…which should account for something.