This new segment of The Solute looks at 5 movies that came out this month in previous years by factors of fives. Today, we look at March 1995.
---
Top of the Box Office: Outbreak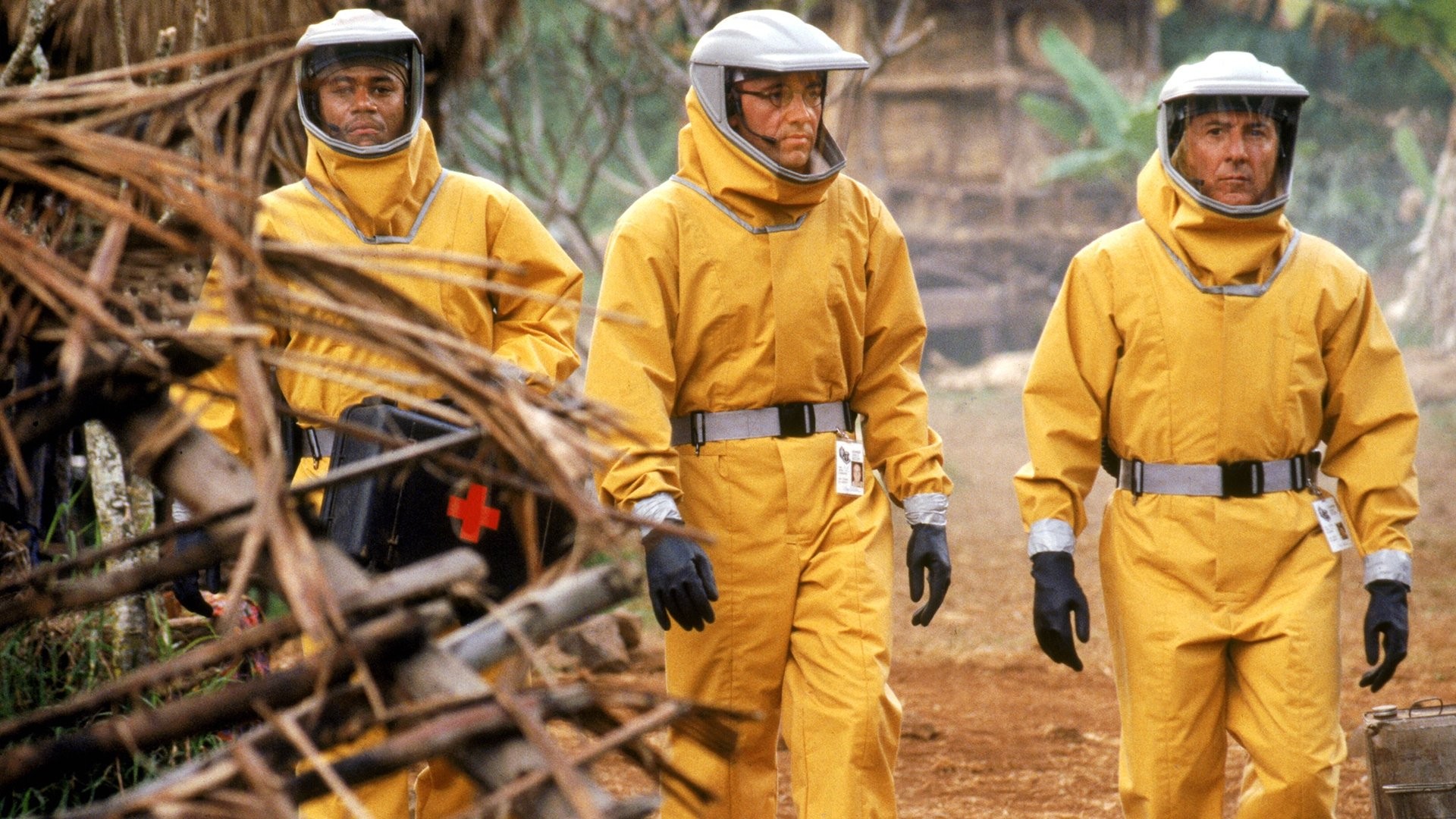 March 1995 was rather dismal for the box office. Even though Outbreak was the highest grossing release of the month, it only made $67m and ended up at #24 of the year. Outbreak was a fictional adaptation of the best selling novel, The Hot Zone, about the Ebola origins. However, despite being an A-list film, the marketing went the route of The Asylum and marketed it as a knock-off of Michael Crichton's Congo to be released later that year. Yes, the marketing of Outbreak made an ebola film look like it was about killer monkeys.
The movie itself doesn't fare much better, taking an fairly good non-fiction novel – think And the Band Played On but shorter and more inspired by Robin Cook – and turning it into a conventional Movie of the Week with a big budget and big stars. The cast is pretty all star – Dustin Hoffman, Rene Russo, Morgan Freeman, Kevin Spacey, Cuba Gooding, Jr, Donald Sutherland – and it had an A-list director, Wolfgang Peterson, but that still didn't add up to a good movie. Back in 1995, mega-openings weren't the be-all end-all at the box office, because some movies with softer openings could have legs and last forever in theaters. The bad word of mouth chopped the legs off this one fast.
---
High Profile Cult: Tommy Boy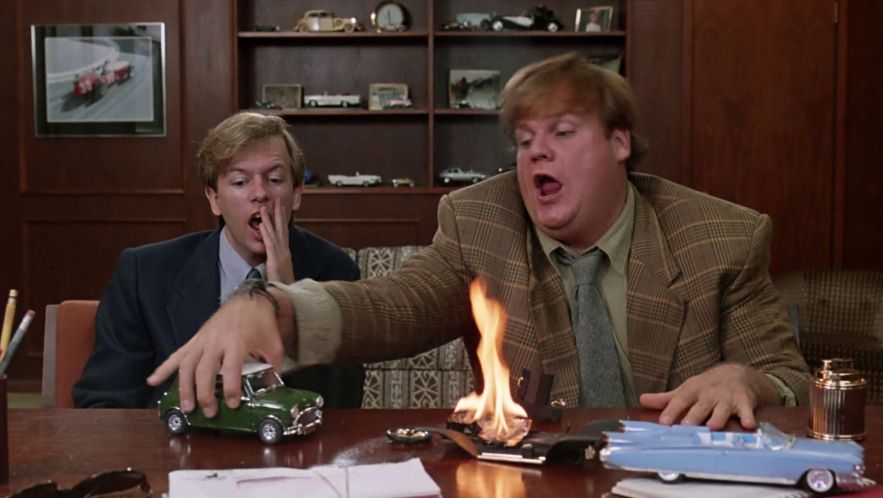 The '90s were a high time for Saturday Night Live spin-offs and Lorne Michaels films. 1992's surprise smash Wayne's World ushered in an era that would lead to Coneheads and Stuart Saves His Family. Smack in the middle of the crazy was the first Chris Farley and David Spade adventure, Tommy Boy, a shining light of stupid comedy. Farley excels at being the braindead son of an auto-parts manufacturer who, when his father dies, has to prove his company's sustainability by selling 500k auto parts so the company can secure a bank loan. Spade is the necessary magic in this film, perfecting the snarky antagonistic sidekick who comments on the stupidity he's observing. The duo would only team up one more time, in 1996's Black Sheep, before Farley's unfortunate death in 1997.
---
Hidden Gem: Dolores Claiborne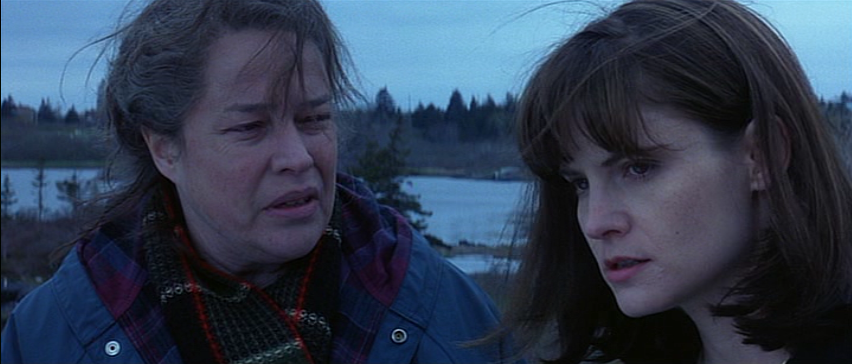 Spoiler: this is a Stephen King movie. Even though this directly followed The Shawshank Redemption, that movie had come at the end of a four-year string of failures, both theatrical and televised. In addition, this was based on a non-Dark Tower book in King's lackluster 90s career. With insignificant marketing, no traditional horror hook, and overlooked source material, Dolores Claiborne was ignored more than anything. Which is a shame because, Claiborne is a genuinely good film that barely resembles anything Stephen King ever made. Kathy Bates is a widowed mother of an estranged daughter. She is a servant to an old rich woman who, after falling down the stairs, leaves all her money to Bates. Now, Bates is accused of murder, and has to reconcile her past with the present. I'd term this one Northeastern Gothic. Give it a chance, it has never had its time to shine.
---
Indie Hidden Gem: Exotica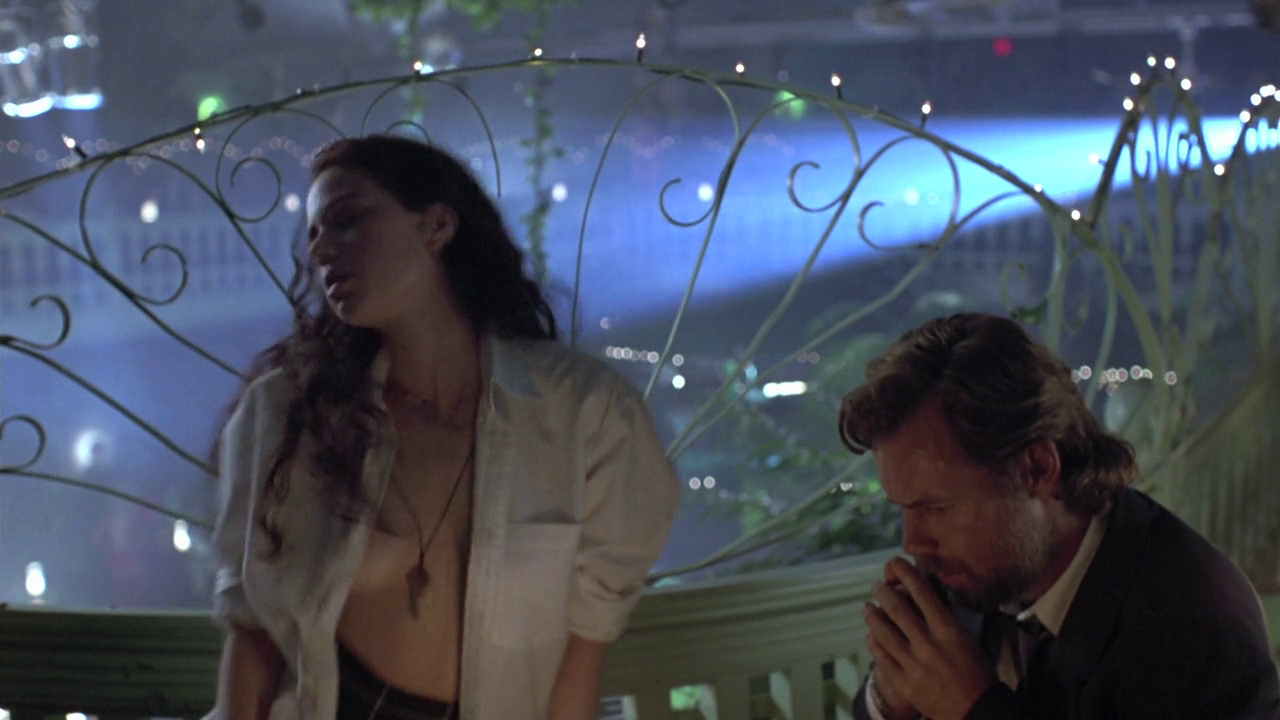 Frequently underappreciated director Atom Egoyan made his breakthrough in 1995 with a movie about a guy obsessed with a stripper. But, the country was still hungover from the erotic thriller phase that had most recently seen Body of Evidence and Color of Night rocket to fame. Besides, Egoyan's film wasn't a traditional erotic thriller, turning tropes inside out and making you wonder about the characters more than the sex. Exotica became a cult classic of sorts, more an indie darling, on which Egoyan would build his future career. To say much more than this would be to reveal the movie where surprise is key.
---
Instant Cult: Tank Girl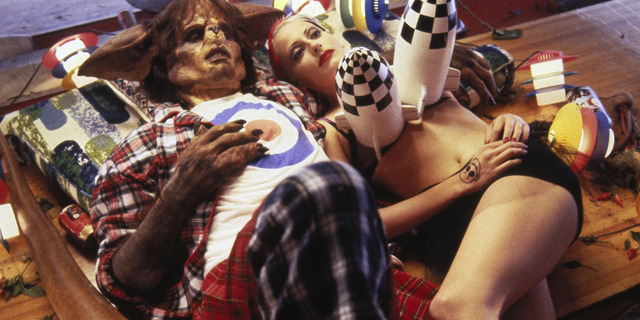 Riot Grrrls and comic books! Where can this movie go wrong? The biggest problem with the movie is that it feels compromised. Rachel Talalay, who had previously directed Freddy's Dead: The Final Nightmare and Ghost in the Machine, set out to make the ultimate grrrl movie. Later, she complained that the studio heavily interfered with the script and feel of the movie, resulting in a compromised vision. Despite having a $25m budget, the movie looks and feels like a haphazard punk riot movie of post-apocalyptic doom. Still, there's a lot of winningness in Lori Petty's overamped performance as a quirky punk of action. And, the movie, damaged it may be, became a cult success for people craving a great punk girl action movie.