367 days and 788 articles ago, The Solute opened for business.  Fearless Leader Julius Kassendorf first kicked the idea around last spring on The Dissolve's comment boards; so many of us were using the comments for long-form essays that he wanted to set up our own site for them.  We set up our WordPress identities, started making header images, and got to typing.
Did any of us anticipate how much would come out of that?  I didn't; so much diversity, quality, and sheer goddamn passion has gone into these articles in our first year.  Sam Scott's patient dissection of Scorsese's films, the Narrator's relentless pursuit of all things cinematographic, Julius' stone professional coverage of the Seattle International Film Festival (and also 50 Shades of Grey; he is a braver man than all of us), Gillianren's dispatches about life and cinema, Matthew Crowe's relaunch of the Solute Record Club, and my investigations into ownage in all its forms.  For myself, I wasn't expecting to work so hard on this, or learn so much; it has been a year of opportunity and challenge.  And for our readers and writers, I was listing things off the top of my head, and I mean no disrespect by leaving anything out.  Please add your own favorite articles, series, and authors in the comments, especially material from our first six months.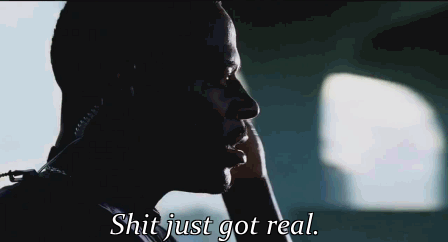 Just starting a website was a big enough deal, but what no one saw coming was the collapse of The Dissolve.  (The penultimate comment thread there is one of the most touching accidental narratives I've ever read.  As the day went on and no new articles appeared, the comments and the community went from funny to worried to speculating to dread, and when the midnight Central Time deadline came and went, it turned into a vigil and wake.  Sort by "Oldest First" and start reading.)  Suddenly we weren't just a spin-off site; we had to be home to the community that had formed there.  Not everyone came over, and we didn't expect that to happen.  We know we can't replace The Dissolve (and we're not trying to) but we're so grateful that so many people have chosen to stay on here and keep up The Dissolve's great tradition of commenting.  It made this site a challenge to us in a way that was entirely new.  We have to live up to the quality of writing there, and whether we succeed or fail, none of us will ever stop trying.
Thanks to everyone, to Julius most of all; exactly none of this would have happened without him.  Thanks to all our writers here, and to all our readers.  The worlds of cinema and culture are still wide, and none of us have stopped learning about it.  We'll keep on doing so, and we hope you'll stay with us for another year's journey.