Congratulations to Scarecrow Video, whose Kickstarter was fully funded last night around 10:00PST! Yesterday, the founder of Scarecrow gave this heartfelt message via the Scarecrow website. Scarecrow Video, home of 120,000 videos is now going to continue as a second life as The Scarecrow Project (though, if you ask me, and nobody did, it should be The Scarecrow Video Project because a GIS of Scarecrow Project brings up a shitton of little kid's grade school arts and crafts scarecrows).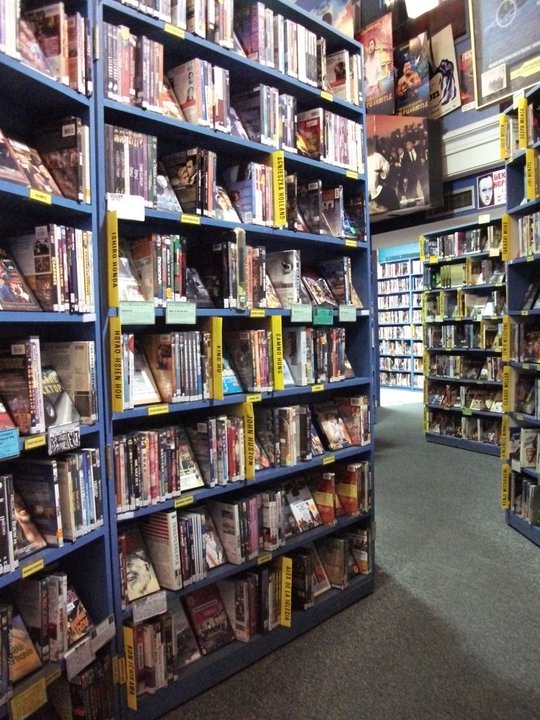 There are 27 days to go for you to participate and donate to the Scarecrow Project to receive some great gifts. If you're local, The Scarecrow Project is teaming up with the similarly awesome, also non-profit Grand Illusion Cinema to bring you some fabulous options like having a personal screening at the Grand Illusion for 40 people with popcorn and soda.
If you are not local, you can still grab some physical and digital prizes. For a range of prices from $25 to $250, you can get one to all of Scarecrow's amazingly surreal clip shows that they present at either Grand Illusion or, I believe, Northwest Film Forum. I highly recommend VHSex, but there are also horror, sports, and music themed clip shows. Trust me, they are fucking amazing.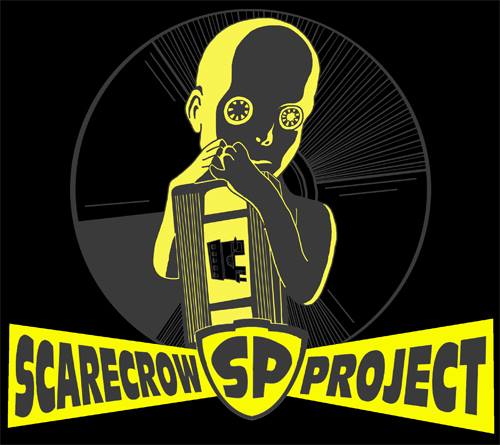 Or, you could snag a snazzy Scarecrow T-shirt with the new Scarecrow Project starbaby on it (different than the current Scarecrow video logo).  Just to say that you were here at a specific time and place. It will be like Quentin Tarantino wearing an Orby t-shirt in Pulp Fiction, from the now defunct Orbit Magazine out of Detroit, MI. You could be cool like dat.
Really, Scarecrow Video is awesome. And, congratulations to them for making their goal so early. If you ever make it in to Seattle, just go browsing. Or, stop by and grab a brew (beer or coffee) and watch whatever obscure thing they may be playing in their screening alcove. Tonight, as with every Tuesday, they're doing Geeks Who Drink Trivia, but tomorrow they're showing the IndieGogo movie Shareconomy. I have also stopped by to watch the amazing Decline of Western Civilzation Vol 1 on VHS.
Or, just browse the stacks for shits and giggles. Whenever I go there without a direct list, I spend hours browsing the Psychotronic Room or the LGBTQ sections, of the Director's sections, or or or. There is so much to watch here. Hooray for saving the store!