Since Cinemascore began operation in 1979 only 21 films have received the lowest score. In this series I'll be reviewing those 21 films. This week, just as we think we've escaped, we find ourselves deeper than ever.
So What is it?
The Turning  began life as a Steven Spielberg passion project, (then under a different but equally inconsequential title) who was looking to make his long awaited return to horror with an adaptation of Henry James's The Turn Of The Screw, a book that has been so oft adapted and so thoroughly ripped off that it's practically a genre unto itself.  Spielberg bailed at the 11th hour due to issues with the script, and the project cycled through a number of other directors and casts before finally falling to Floria Sigismondi. When Steven Spielberg looks at a script and says, "I can't make anything out of this" it's generally a good rule of thumb to assume that you can't either, but for Sigismondi who had been stuck making music videos and getting spotty work as a tv director ever since helming the well-received The Runaways a decade earlier, the chance to make a feature film with a talented cast, a decent budget, and a fair degree of pedigree behind it was too good to pass up. And so here we are.
The Turning opens with a young woman fleeing an old Victorian mansion in a worrisomely modern car, before being stopped by a mysterious attacker as we fade into the movie proper. A newscast informs us of Kurt Cobain's memorial service, placing this story precisely on April 10th 1994, a year that must have meant something to the director because it means absolutely nothing to the story. Despite the setting, the plot and character relationships have hardly changed from the original 1898 novella, giving the movie an awkward relationship to its own reality. Perhaps trying to invoke a place outside of time, instead the film comes across like it doesn't understand how basic things like "school" or "housekeeping" work. Likewise, the movie never invokes the 90s stylistically (although it's an admittedly difficult period of horror to invoke), and a number of current songs are even included diegetically in the film. The whole thing feels like laziness, not wanting to bother with all the period trappings, but likewise not wanting to figure out how cell phones or the internet would change the narrative. This is an extremely minor detail, but it got on my nerves.
Anyway, we're introduced to our protagonist, Kate (Mackenzie Davis), who doesn't seem to care that Kurt Cobain just died, and is packing to go take a job as the live-in private teacher for a rich little girl. This scene goes on for a while, because in 2020 a character can't take a job without spending several minutes of exposition and backstory to establish why they would want employment. Kate then visits her mother in a mental health dungeon where she is gifted a spooky ominous painting, and told that she's probably not prepared for the responsibility of essentially raising a couple of orphans. Kate's mom is 100% right about this, and also her paintings are pretty good. Interestingly, with all the laborious and unnecessary setup added to the story, the film decides to omit the scene in which Kate is hired by the children's neglectful uncle, a scene that actually is necessary to  provide a thematic and narrative foundation for some of the strange decisions made later in the story.
Kate arrives at the house, one of those massive sprawling estates that is so large that the driveway could be fairly described as "winding", and we meet the hero of the film, Mrs. Grose (Barbra Martin). She is the only (living) employee at this impeccably kept 800 acre estate with its nearly 400 year old castle, and yet she never appears to be busy, much less overwhelmed or tired. The children like and respect her, and she is fond of them as well, although she obviously has better things to do with her time than to waste it babysitting a bunch of wiener kids. She clearly thinks Kate is an idiot and spends most of the movie slyly fucking with her.  She also has absolutely zero interest in ghosts. You know how in horror movies you're always saying "don't go in that room!" Mrs. Grose is the character that doesn't go in that room. She's got a good gig here, and there's more than enough space to let the spirits do their thing in peace.
Kate meets the young girl, Flora (The Florida Project's Brooklyn Prince), and gets a tour of the grounds. There's a stable of easily-spooked horses, a room full of creepy mannequins, a dungeon-style basement filled with giant pipes and discarded furniture, a Shining-style labyrinth so big that you can race horses through it, many cavernous bathrooms with tiny dimly lit bathtubs tucked into shadowy corners, and a koi pond. Kate is told multiple times that she will get lost here, but she never does, and none of the creepy things we're introduced to ever come back into play. It's as though Kate is taking a shortcut through the prop department at Bloomhouse, before settling back in to film another episode of Downton Abbey.
In most versions of this story Flora is a creepy little kid, who the Governess begins to suspect is being possessed by her deceased predecessor (who we were briefly introduced to in the cold open). But in this version Flora is just a sweet bubbly little girl. As you can imagine, this is less frightening.
Kate spends a lot of time hanging out in the very lovely house with the very lovely people, but eventually a plot must happen, and Flora's older brother Miles (credited to the obvious pseudonym "Finn Wolfhard") arrives back home from boarding school. In previous versions of this story, Miles is a little boy, 9 or 10 years old, and so when we see glimpses of an unnatural maturity, perhaps even a knowing sexuality, it's very unsettling. But here Miles is a highschooler, and his supposedly sinister disposition never seems more than adolescent posturing. Also for being a little shit, he's not that bad of a kid. At the very least he's a gentle and patient older brother to Flora. And his behavioral problems seem reasonable for a child that was orphaned twice over. One can't help but notice that he never gives Mrs. Grose any trouble at all.
The Turn Of The Screw is one of those stories where not a lot actually happens. In 1961's The Innocents, this lack of plotting is made up for by a heavy focus on mood and atmosphere. The Governess comes to the estate and the kids are weird. She learns about the former governess Jessel and brutish groundskeeper Quint, the two dead lovers, and becomes convinced they are trying to possess the bodies of the children. This creates an odd tension in the story, where the children are both the perpetrators and victims of the supernatural. Likewise, the Governess is a proactive character who is jumping to conclusions faster than we are, and she too becomes both a potential victim and villain. This leaves the audience unsure of who to sympathize with, and this constant shifting of perspective and identification works in place of a more traditionally propulsive dramatic structure. The film is shot in gorgeous, stark black and white, which adds a sense of otherworldliness, isolation, and decay to the already strange and uneasy story.  In the end, the Governess gets Miles alone, and confronts Quint's ghost, through him. The ghost is expelled, but Miles dies. The Governess kisses his lips, and the audience is left still unsure of whether she was the hero or villain, whether she saved or killed the boy. The ending is haunting and ambiguous, and that effect is central to what makes The Turn Of The Screw a worthwhile piece of art in the first place.
The Turning does away with all that. The cinematography is lovely. The little girl is lovely. And the house is lovely. The Governess is nurturing and self-assured, but moves through the film listlessly. And the boy is old enough that he is less "creepy" and more of a run of the mill "creep". The ghosts are changed from two lovers trying to steal the children, to a rapist and his victim, with the usual dull motivation that ghosts are given in these sorts of stories. The plot goes through the motions, but mostly it just languishes, hitting the same few beats over and over again without the skill to wring anything fresh from the old clichés. Eventually though, the film gets to its ending and the story takes what I guess we could call a turning.
Kate gets mailed some paintings from her mother, which Mrs. Grose hands her already opened. "Did you open my mail?" Kate askes, and Mrs. Grose's dead eye tells her no. Then as she's leaving, she leans around a corner and says, "let's hope whatever your mother had, it isn't hereditary." Absolute savage. Kate doesn't respond, because she's a chump.
Kate is then chased around by some ghosts, and finds the corpse of her predecessor, Jessel, before returning to her room where she has a vision of a ghostly rape, and is attacked by Quint's ghost. She is saved by Mrs. Grose, who confesses to murdering Quint after learning he killed Jessel, because Mrs. Grose Does Not Fuck Around. Tragically, our hero is too good for this cruel world, and falls off a balcony to her death (there's some ambiguity as to who pushed her), and Kate gathers the children and flees the house. As the car drives off into the darkness the image zooms out to reveal this is all in the charcoal painting Kate's mother sent her, and we're back fifteen minutes earlier in the movie. Mrs. Grose is leaning into frame, dunking on Kate.
Kate wanders into another room, and has a mental breakdown, demanding that Flora and Miles acknowledge that there are ghosts in the room. The camera zooms into her eye, and inside her pupil we see her sitting on a big red bed in the mental health dungeon where her mother is being held. She walks over to her mother, whose face is hidden by her hair. The woman turns to look at Kate, and as soon as Kate sees her face she begins screaming. Cut to credits.
It's a whole new way of doing ambiguous endings! Instead of leaving the audience with an ending that can be interpreted in multiple ways, thus allowing them to examine their own relationship to the characters and the story, you just do two heavy handed and completely literal endings back to back! It's like Clue, but completely straight faced. On the DVD there's even a third ending that autoplays after the credits. In that one Kate gets in a fight with Quint in the mansion's hall of statues. She overpowers him, and strangles him, but then Flora shows up and screams, and Kate realizes that she's strangling Miles. It seems like Miles is dead for a while, but then he wakes up and a giant spider crawls out of his mouth and scurries away. There's an awkward moment, and then all three start giggling, and that could have been the end of the movie. Despite being cut, this ending features heavily in the trailer. It's definitely the worst option, but it's by far my favorite.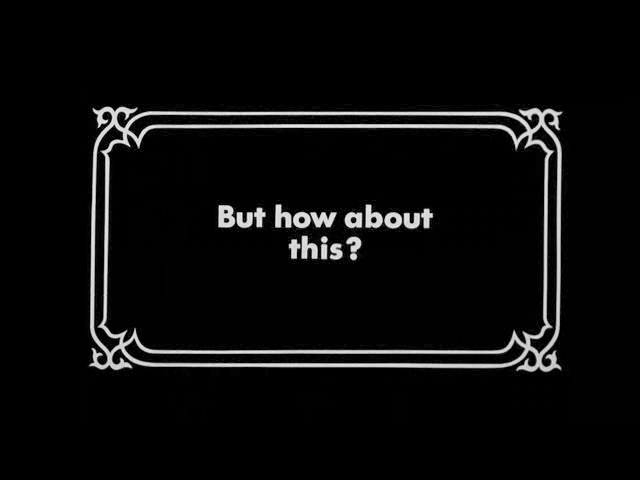 So Why the F?
The Turning is an incredibly boring movie with an absurd and unsatisfying ending. The trailer is actually pretty good, too, and with horror going through a bit of renaissance right now, audiences probably went into this one with reasonably high expectations.
 So Were they right?
These are the most depressing sorts of movies. Everything here ought to work. The cast is strong. The cinematography is very nice. The story is reliable enough to have remained a staple for over 120 years. Everyone is talented and committed, and clearly cares about what they're making. And absolutely none of it works. It's easy to look at the finished product and point to all the spots where the story is broken, but the fact is this film fundamentally does not work on a scene to scene level. All that magic that makes a film like The Innocents a classic, all those images and moments and little glances and subtle noises that burn themselves into your psyche, just aren't there. Every movie is a miracle, and this one, for all the work that went into it, and all the talent behind it, just doesn't have it.
It doesn't deserve an F, but it doesn't deserve an audience either.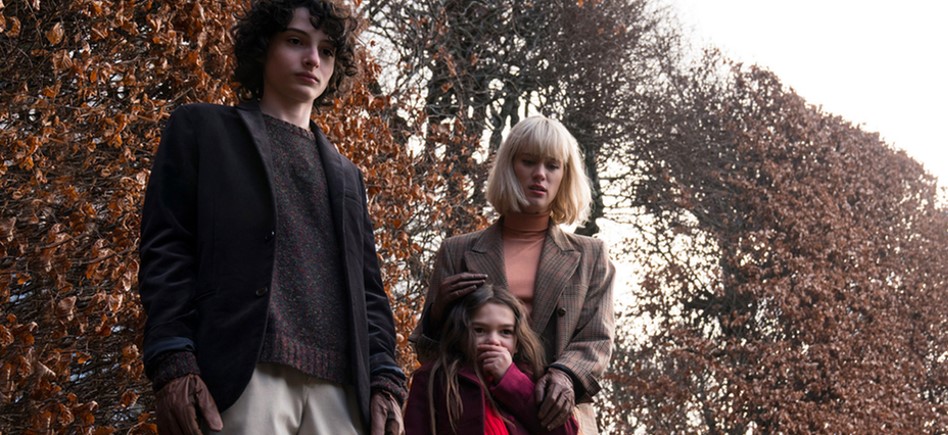 Next Time:  The franchise that lingers on, decade after decade, striking when you least expect it…