This segment of The Solute looks at 5 movies that came out this month in previous years by factors of fives. Today, we look at April 2010.
---
Top of the Box Office: Clash of the Titans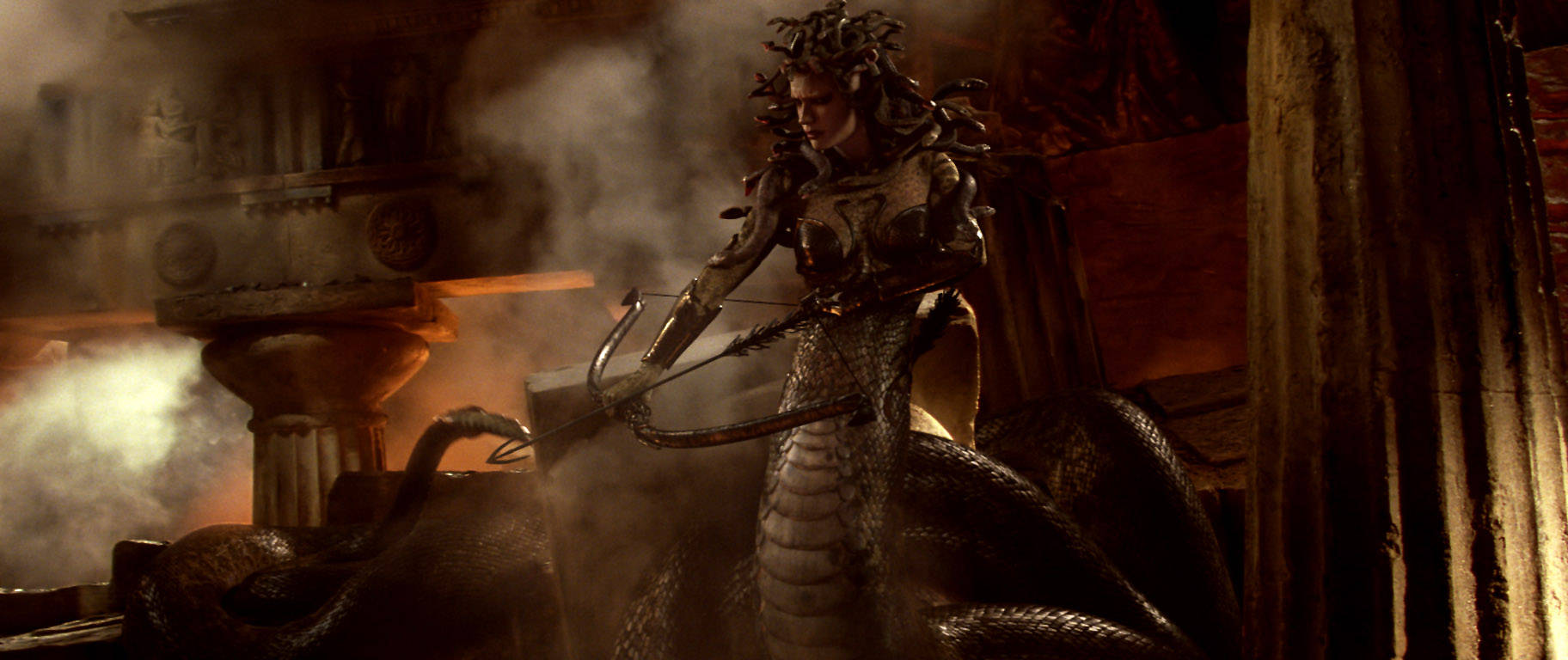 Clash of the Titans is a remake of a Ray Harryhausen classic starring Jai Courtnzzzz. Again telling the story of Perseus, the illegitimate Demigod son of Zeus, who goes through a byzantine Grecian journey to defeat the Kraken, a monster sent by Hades to punish the mortals. Replacing Harryhausen's kitschy stop-motion special effects with generic CGI, Clash of the Titans became a hyperactive modern take released in 3D as well as with D-Box technologies. I saw it with the overpriced D-Box chair (first and only time), and instantly forgot almost everything about it except the memetastic "Release the Kraken."
---
Equal Opportunity Remake: Death at a Funeral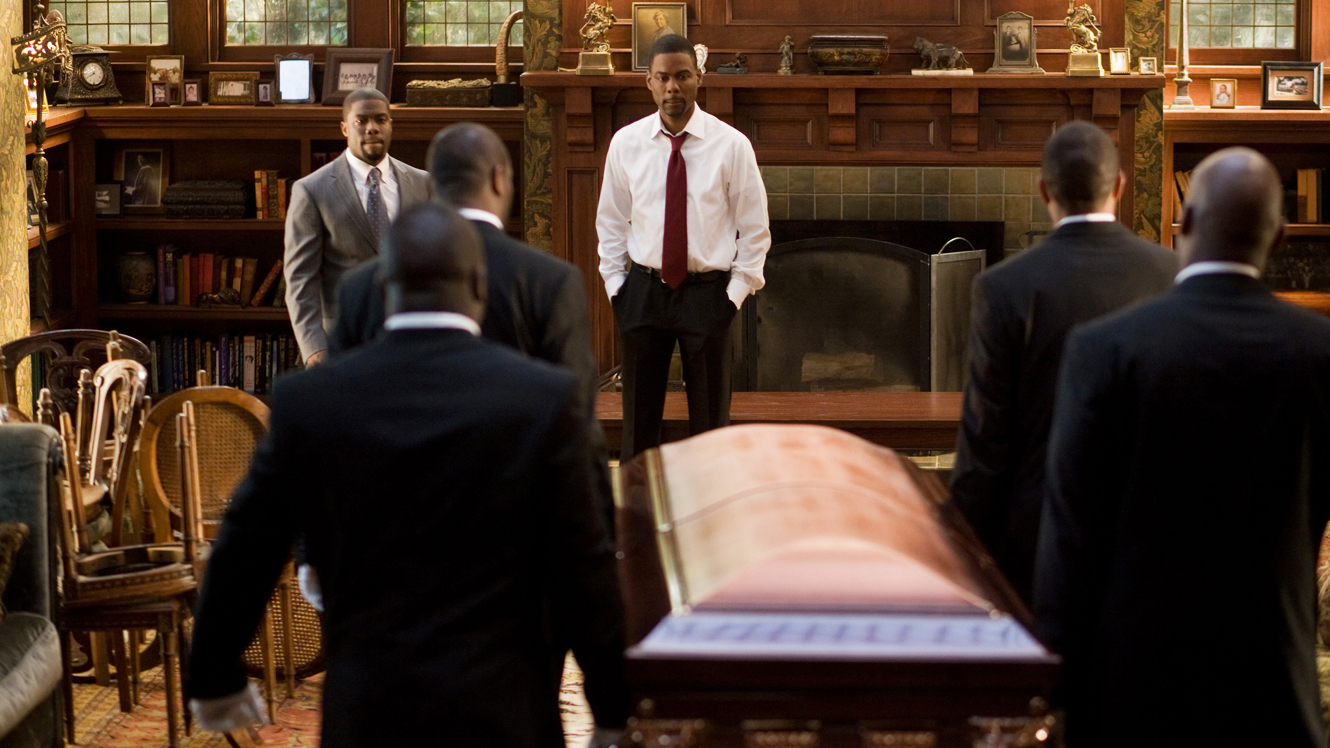 Death at a Funeral might be the poster child for "Too Soon" remakes. Based on Frank Oz's very British farce from 2007, Neil LaBute's remake recasts the whole movie with American black actors. The story is about a family gathering for the funeral of the patriarch (father, uncle, etc). Complications ensue, including homosexuality, midgets, and psychotropic drugs. The big question of this remake might be whether remakes are OK if they are targeted at a different audience. For those who actually caught the original, LaBute's version hewed too closely while the changes seemed just to make it louder and more American (as per all American remakes). Should we kick Death at a Funeral any worse than we kick The Man With One Red Shoe or The Birdcage for making similar adaptation changes? Probably not. But, like The Man With One Red Shoe or Traffic, the original is still better.
---
DisneyNature requirement: Oceans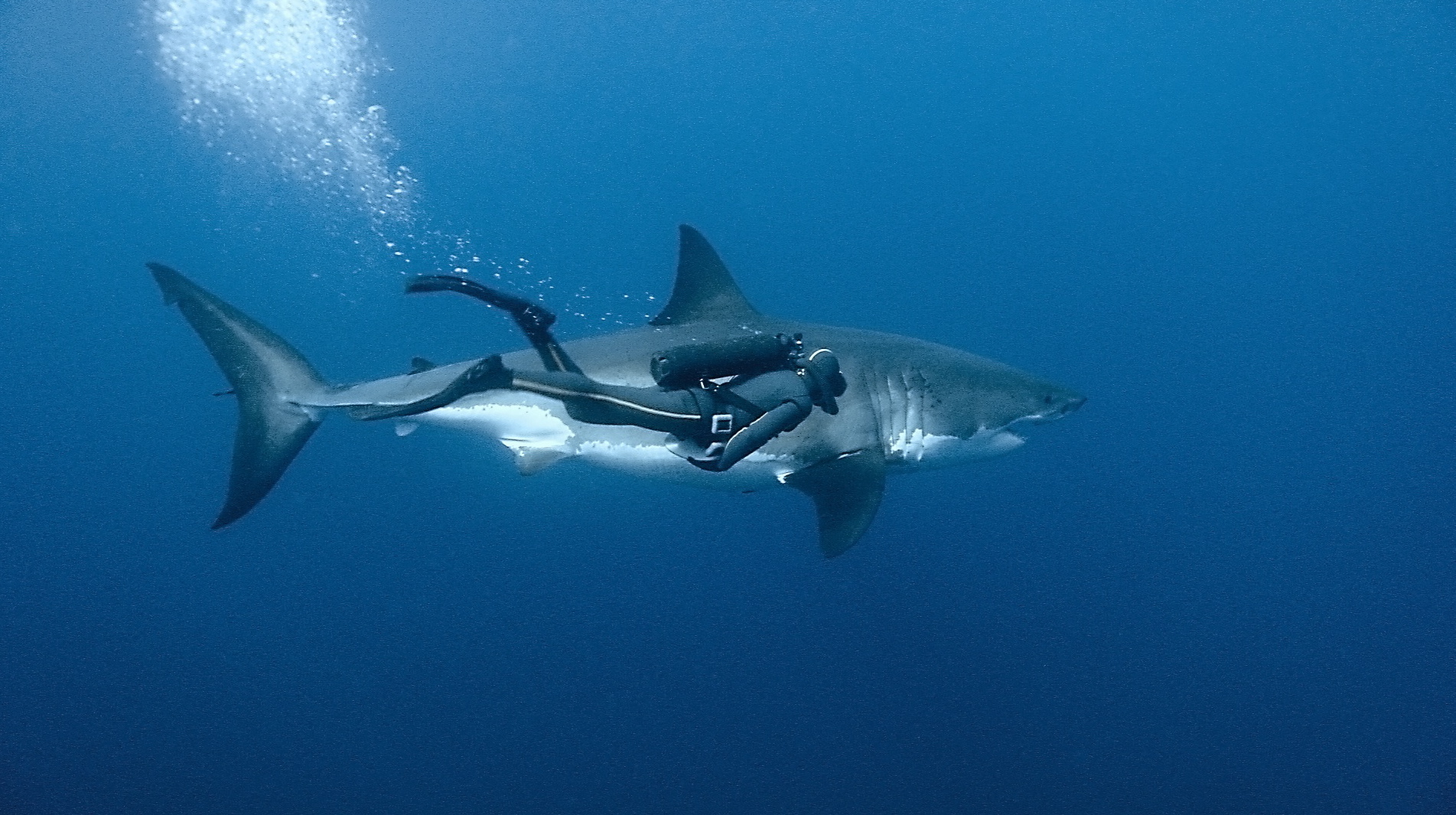 DisneyNature's first documentary, Earth, was a re-edit/chop job of the HD television series Planet Earth. Replacing Sigourney Weaver with James Earl Jones (for America) or David Attenborough with Patrick Stewart (for UK), Earth crammed 11 hours worth of nature footage into 99 minutes, adopting a "respect the environment" message while exploring the range of environments our planet offers. DisneyNature's theatrical followup, Oceans, was directed by Winged Migration directors Jacques Perrin and Jacques Cluzaud, and shifted focus from above ground to the titular oceanic life. This is the second, and so far final, DisneyNature documentary that focuses on an ecosystem rather than a specific animal. It's gorgeous if entirely too short.
---
Documentary Phenomenon: Exit Through the Gift Shop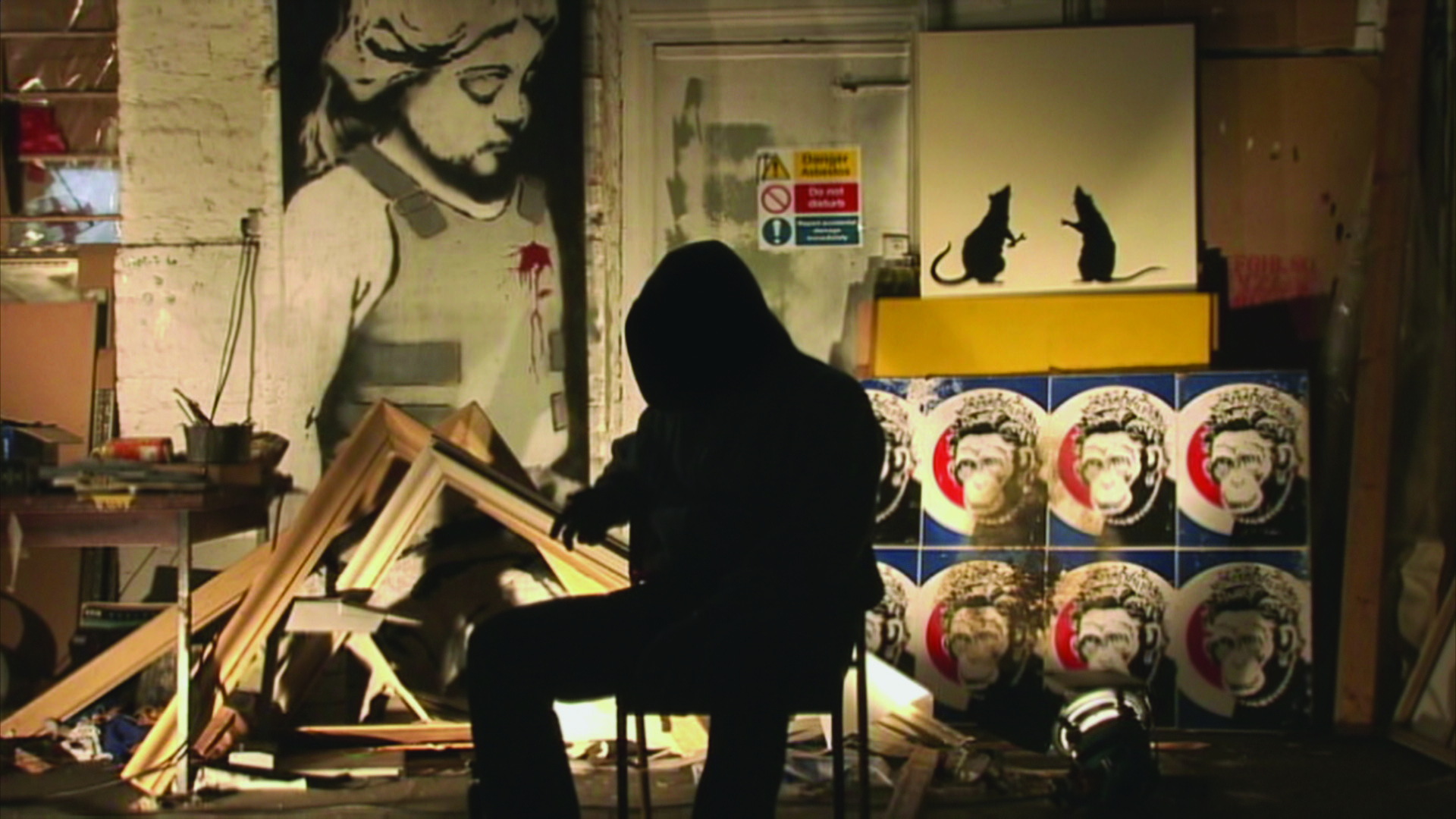 When there was a documentary about the notorious graffiti artist Banksy, interest was certainly piqued. People wanted to see him in action, and then wondered if it was a hoax. But, Exit Through the Gift Shop starts out as a documentary about Banksy and graffiti artists, and then the camera turns and becomes a film about the initial director Thierry Guetta. Thierry latches onto graffiti artists in his own search for coolness, and then, under the name Mr. Brainwash, becomes his own bullshit neo-cool art factory in the vein of Andy Warhol. Mr. Brainwash is a commercial artist that could only have happened in Los Angeles, and gets picked up by the hoi polloi. For proof, Mr. Brainwash even designed the cover of Madonna's 2009 compilation, Celebration, 2-discs of singles which fails to live up to the singular genius of The Immaculate Collection. Exit Through the Gift Shop reflexively asks whether the pop-art scene is a bunch of elitist bullshit, and whether Banksy is a force that is actively being co-opted, or refusing to be co-opted.
---
Cult Phenomenon: The Human Centipede (First Sequence)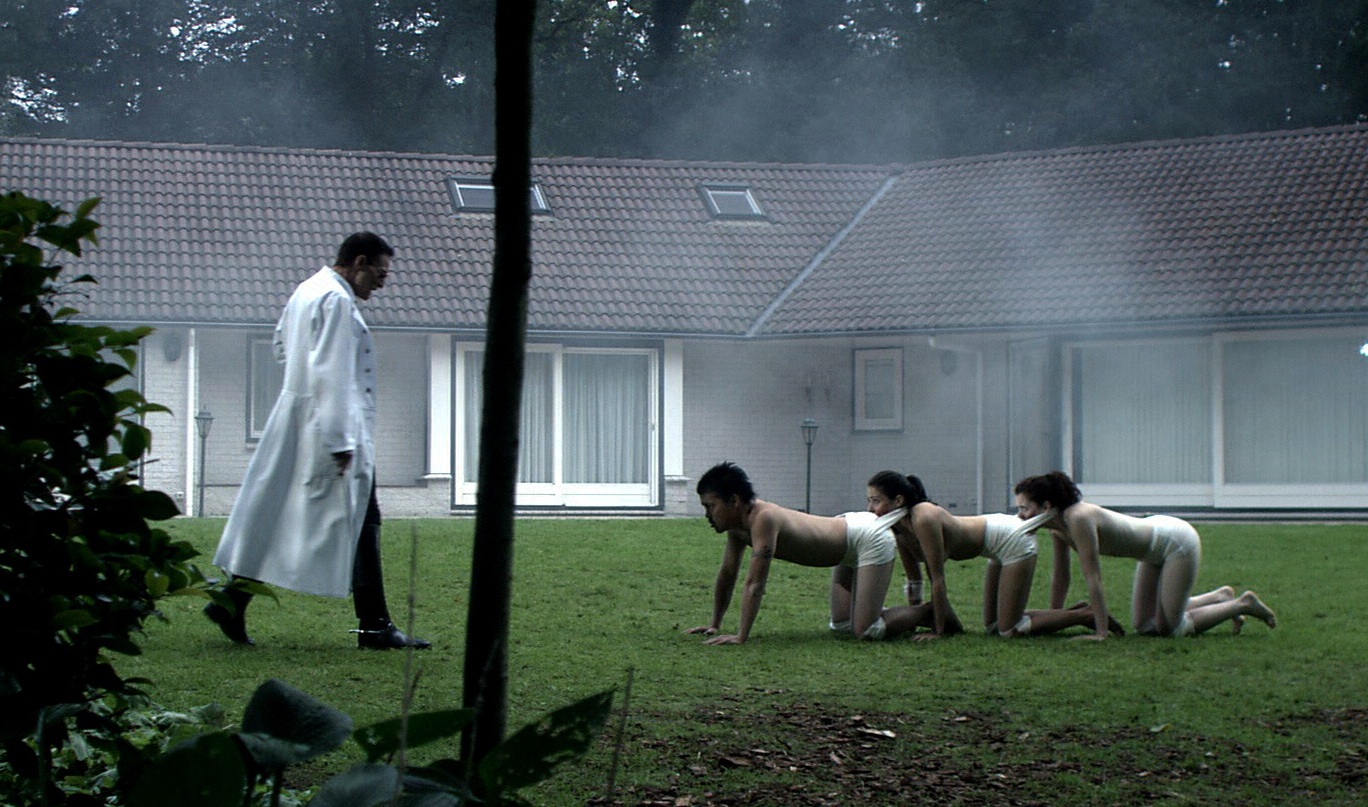 Has a movie that made so little at the box office ever become such a gigantic phenomenon? The Human Centipede made under $200k in the US Box Office, yet somehow it entered the American consciousness to the point that it became fodder for an episode of South Park. The concept of The Human Centipede is so outrageous and grotesque that we can't help but be fascinated. A psychotic doctor physically sews three people together ass to mouth, so that feeding one person will inevitably feed all three. It combines our obsession with body horror with our fear of sex and bodily functions. As online discussions about outlandish sexual acts were accelerating (2009 saw the release of the horror movie Donkey Punch named after an internet approved sexual act), The Human Centipede grabbed our attention even though it provided a relatively tame film compared to our collective imaginations.