It's been ten years since 2009, the final year of the decade I spent ages 18-28, and the decade where my musical tastes fully grew. I was a child of the MTV late '80s and the alt-rock '90s; I would expand on that palette in my college years and beyond by looking both backward and forward, to the great musicians of the 60s and 70s as well as contemporaries of my day, and broadening my genre preferences beyond my rock roots (not to be confused with "roots rock") into rap, dance, electronic, and more.
You also probably know by now I'm a big fan of lists. In my heyday, I kept many, many lists of my favorite albums, songs, and the like. (I'm not going to share it with you, but you could certainly, if you knew where to look, find my LiveJournal posts where, say, I ranked my top 50 albums of 2004.) What intrigued me about looking back at the decade, ten years later, was trying to incorporate how much my tastes may have changed in the meantime, which albums stuck with me and which ones didn't, which albums grew on me and which ones I grew apart from.
So with that in mind, I reviewed the running list I've kept of my favorite albums of the decade and updated every year or two, made another deeper comb-through to update it one more time, and decided, what with it being ten years hence and this year's Year of the Month being the last year of that decade where I grew from a teenager into a man, that this would be the perfect time to revisit that list and write it up, to get a lot of thoughts about the era out that I'd been holding onto. So for the next week, I'll be giving you a list in five parts to break down what stands now as my favorite music of the decade.
A few things you should know going into the list:
This is a very

personal

list to me. Some people say it's folly to try to rank something as personal as art; I appreciate that, but I'll never stop ranking things. Where this idea manifests for me is the explicit acknowledgement that this list is personal; there may be "objectively" better albums you think should rate higher than they do, but I ranked these albums based on what they mean to me and how much I love them. I just happen to have good enough taste that these albums are also good music.

Full-length albums only. EPs will get their own list later in the week, and I'll also take time to mention my favorite songs that were not covered by either list.

I ranked 110 albums. As much as I like round numbers, I just couldn't get myself down to 100. I didn't force anything to get to 110; it was a long process of introspection. I wanted to include everything I felt was essential to describing my life, experience, and coming of age in the 2000s, and so I did. These are the albums that tell my story.

On a more personal note, and something I don't talk about very often, is what happened to me in late 2005. I was in… well, describing it to ordinary people is hard, so let's just call it a serious accident. Without getting into too much detail into what happened to me and how I deal with it, the tragic fact for me is that nothing has been the same since; how I experienced the world changed permanently, and one of those ways I've had a much more difficult time connecting to new music on a personal and spiritual level. This is reflected in this list, which is heavy on music from 2000-05 and lighter on music from 06-09, and in particular with certain albums. Again, it's a personal list, these are just the facts. (Ironically, I was reflecting on this in conjunction with Drunk Napoleon's comment on researchers finding that music taste is pretty set at age 24, as well as reflecting with a friend of similar age how much the explosion of YouTube and independent music publishing online that happened at the same time made it impossible for us to keep up with new music. All three of those things– my accident, turning 24, and the founding of YouTube– happened in 2005. Which of the three is the reason my musical growth pretty well ends there? I'll never know.)
Also, I'm not linking in every article to every other article. Use my author page or the "Best Albums of the 00s" tag to find the rest as they roll out, if you can't otherwise.
With apologies to everyone who didn't make the cut to be mentioned this week– including but not limited to The Avalanches, Beck, Black Mountain, The Books, The Boy Least Likely To, Camera Obscura, Dirty Projectors, DJ Danger Mouse, Drive-By Truckers, Fugazi, Jason Forrest, Low, M83, Maxïmo Park, M.I.A., Phoenix, Spencer Krug (and any of his bands), St. Vincent, and Vampire Weekend– here is part 1 of my list.
PART 1: Footnotes of the era
These albums are good, if not great, but they are, as much as anything, key pieces to the puzzle of my experience in these years, so they could not go unmentioned.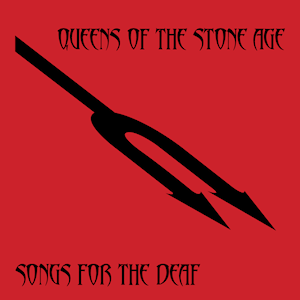 110. Queens of the Stone Age
Songs for the Deaf
2002
I was never really a metal guy, but in 2002 I was still a bit more of a normie then than I would become. Still, this is a good album; like most albums I venture into and love out of my particular genre, it's the songwriting that stands out.
Best Song: I like opener "You Think I Ain't Worth a Dollar, But I Feel Like a Millionaire" a lot, and "Hanging Tree" is quite good (I'm a Mark Lanegan fan), but there's a reason "No One Knows" was the big mainstream hit.
109. The Black Keys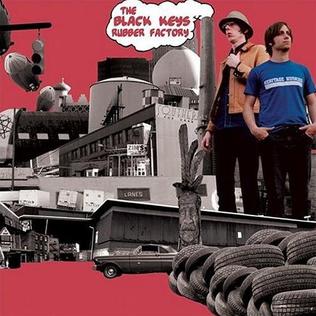 Rubber Factory
2004
They became huge later on, but I have fond memories of seeing them in Houston's long-gone Mary Jane's Fat Cat on Washington Street, pre-gentrification, when it was the old broke-hipster strip. For the record, this album does stomp pretty hard, and even if it'll make you think that they just saw the White Stripes were successful and decided do to the same thing, it only works if you do it well. They do, or at least they did then; I haven't kept up.
Best Song: Lots of great choices, from "10 A.M. Automatic" and "Girl Is On My Mind" to the cover of the Kinks' "Act Nice and Gentle," but I've always liked "Till I Get My Way."
108. Peter Bjorn & John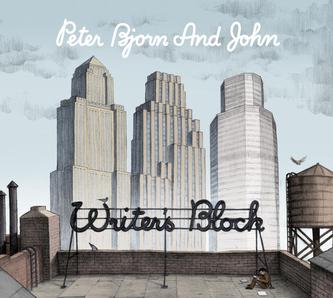 Writer's Block
2006
This was a late entry, spurred by remembering that this album went well beyond breakthrough "Young Folks", just a really good pop album that sees the band adopt a bit of a broader array of styles in the past, but that's still pretty low key and affable.
Best Song: It is indeed "Young Folks," although I have to mention "Let's Call It Off," the song that introduced me to the band, and "Objects of My Affection," whose chorus is just grand: "And the question is, was I more alive then than I am now? / I have to happily disagree: / I laugh more often now / I cry more often now."
107. The Darkness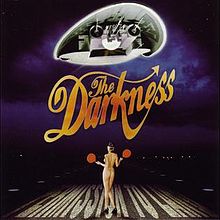 Permission to Land
2003
Aww yeah. I couldn't let go unmentioned one of the great slices of glam rock – cock rock fusion of the 2000s, that rarest of creatures in the era: a maximalist antidote to all the sensitive, twee rock of the time. It wouldn't work if being an antidote was its goal, though, and there's no snideness here, just a hell of a lot of fun.
Best Song: "I Believe in a Thing Called Love," of course.
106. Yeah Yeah Yeahs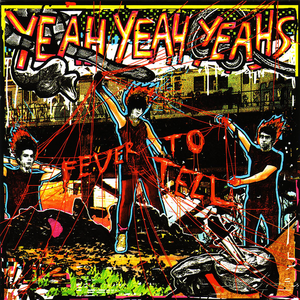 Fever to Tell
2003

This one is most well known for its fantastic, vulnerable ballad, but there's a lot of noise, punch, good blues- and punk-inspired music here, with songs like "Man" and "Rich" proving to have shelf life too.
Best song: "Maps" is so good that I almost left this album off the list so I could highlight it later in the "Best songs from bands not mentioned" section. But enough has been written about it already.
105. TV on the Radio
Desperate Youth, Blood Thirsty Babes
2004
I'm more a fan of TV on the Radio's earlier work, and I couldn't make this list without their first full-length album. It's a cool mix of the artsy, pop/electronic style that would be the band's calling card. We'll see them again later this week.
Best Song: "Staring at the Sun" is the big single, and I like "Poppy" and "Ambulance" quite a bit, but it's the opening track, "The Wrong Way," that's most emblematic of what TV on the Radio can do.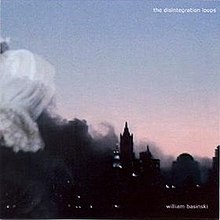 104. William Basinski
The Disintegration Loops
2004
I can't remember the last time I listened to this album, but this four-disc series of ambient tape loops, originally made in the 1980s, degrading over time as Basinski tried to transfer them to digital, a project completed on 9/11, is strangely haunted by that event, a world in decay. I think I went to sleep to this album for a solid year.
Best Song: I can't even pick these tracks apart, so I picked "dlp 2.1" because it's the shortest (which will matter when I put together a playlist of the best of this list).
103. The Polyphonic Spree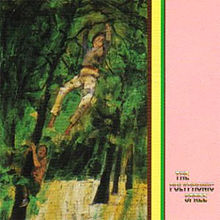 The Beginning Stages Of…
2002
This is a sunshine acid trip of an album, which is appropriate for why it belongs on this list, as it was the soundtrack to my first. Have I listened to it much since? Not really, but you never forget your first time.
Best Song: The pure, unadulterated joy of "Section 9 (Light and Day / Reach For the Sun)."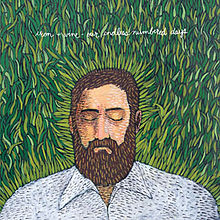 102.  Iron and Wine
Our Endless Numbered Days
2004
I was going through a pretty intense sensitive-young-man phase at this point in my life, and that often lent itself to more quiet, delicate music, of which this was a regular in my rotation and is only the first such album on this list.
Best song: A few worthy contenders, but it still comes down to lead single "Naked As We Came."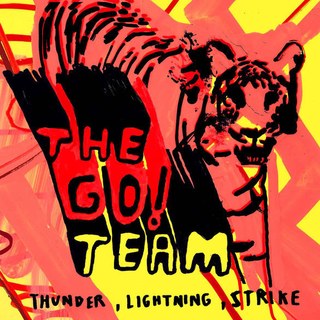 101. The Go! Team
Thunder, Lightning, Strike
2004
Another one more famous (where it is famous) for one big hit, but the whole album is really energetic, enjoyable, and fun. Somewhere between hipster funk and Saturday morning cartoon hero theme songs lies the anthemic party music of Thunder, Lightning, Strike.
Best song: "Bottle Rocket" is a personal favorite, but the big single is the true answer, "The Power Is On."
100. The Black Lips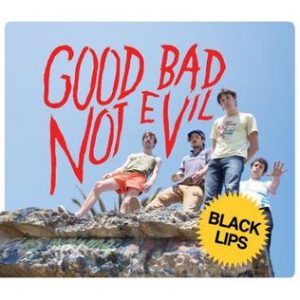 Good Bad Not Evil
2007
Saw 'em in Austin at one of the more riotous shows I've ever been to. They pack a raw energy that comes across more live than on record, but this album brings that across while also letting them show a surprising diversity of style.
Best song: The best example of that energy– and, given the subject matter, the most personal song on the list for me: "O, Katrina!"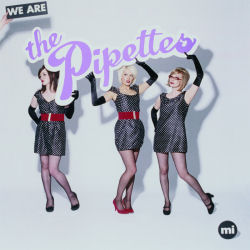 99. The Pipettes
We Are the Pipettes
2006

Another one I saw live in my brief time living in Austin– with original lineup Rosay, Gwenno, and RiotBecki– this disc of throwback girl-group pop is delightful all the way through (and yes I melted into a puddle when I met them afterward and Rosay said she noticed me dancing in the crowd).
Best song: It's still "Pull Shapes," although I want to give some props to the groove of "Dirty Mind."
98. Bloc Party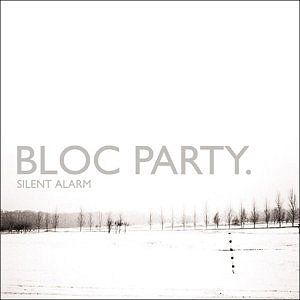 Silent Alarm
2005
Given what a fan I am of the genre of rock on display here– a bit punk, a bit anthemic, a bit of dance– I can't tell you why this doesn't place higher, as it's really a terrific album. I dunno; who can say what causes music to take root in us?
Best song: I went back and forth over a few choices– "Like Eating Glass," "Blue Light," and "Luno" among them– but ultimately settled on "Banquet."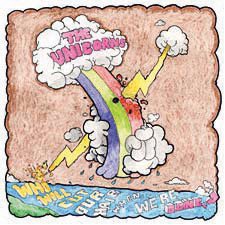 97. The Unicorns
Who Will Cut Our Hair When We're Gone?
2003
This album makes the list because it strongly reminds me of my friend Jay, an architect, a fan of rainbow sweaters, and a one-of-a-kind bon vivant, indeed. Like the year of the month here, he is also nearly ten years gone from us. I still think of you every time I put this on, pal.
Best Song: "I Was Born (A Unicorn)," for sure.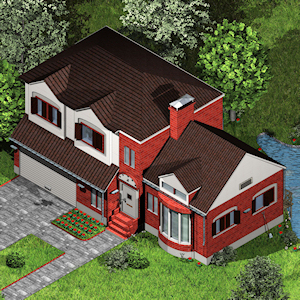 96. David Byrne and Brian Eno
Everything That Happens Will Happen Today
2008
Two of my favorite artists of a much earlier era reunite for their first collaboration in over twenty-five years. It's not the sonic collage of My Life in the Bush of Ghosts; it's much closer to a mellower version of Byrne's output, something akin to Eno and John Cale's Wrong Way Up, but with Byrne in Cale's role.
Best Song: Opener "Home" is strong, as is "Life Is Long," but in the end, I think it's the title(ish) track, "Everything That Happens."
This won't be the last Spoon appearance this week; this is one of their most mature records, with a bit more diversity in the sound than before, and more importantly a lot of really good tunes, a good bounce back after 2005's Gimme Fiction wasn't quite at the level of the previous work.
Best Song: "The Underdog" is a fun and rightfully popular jam, but what's always stuck with me is album closer "Black Like Me."
94. Boards of Canada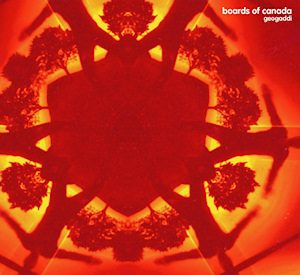 Geogaddi
2002

It's not Music Has the Right to Children, but it's not far behind. An endlessly re-listenable electronic pop jam, filling the atmosphere in that inimitable Boards of Canada way.
Best Song: I went with the first one that immediately came to mind, "1969." (When dealing with mostly wordless electronic music, that seems reasonable to me.)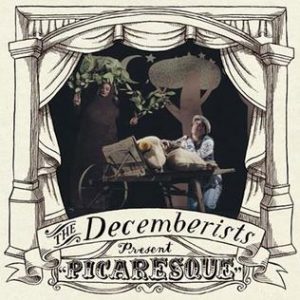 93. The Decemberists
Picaresque
2005
Not my favorite Decemberists album, but a strong follow-up to their first two all the same. They're still the Decemberists, so it's still full of songs about mariners, rogues, and other 19th century figures, of course.
Best Song: My pick is "The Engine Driver."
92. Morrissey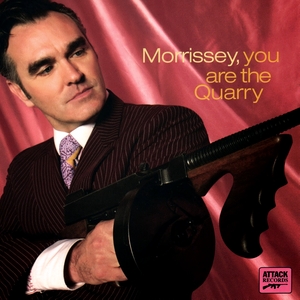 You Are the Quarry
2004
I'm not even sure if Morrissey likes Morrissey at this point; the insufferable public figure aside, this was the Morrissey album that came to me at the right time in my life to appreciate the sweep of his work, from the political to the personal and always in that peculiar, particular inimitable manner of his.
Best Song: Some really good rockers here, but who does melodrama better than Moz? My pick is "This World Is Full of Crashing Bores."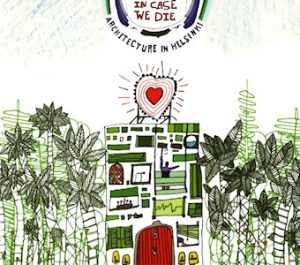 91. Architecture in Helsinki
In Case We Die
2005
A weird-but-cool artsy-pop album, these Australians made an album of light, slightly goofy fun, with a lot of unusual instrumentation and styles in one album. I'll always be fond of it because I think it's the only time going to a concert led directly to me getting laid. (The next year, I ran into an ex-girlfriend at a Built to Spill show on a Wednesday night, but I don't really count that, since it didn't happen until the weekend and also she was an ex, not a new thing. ANYWAY.)
Best Song: The centerpiece of the album, "Do the Whirlwind."
90. Comets on Fire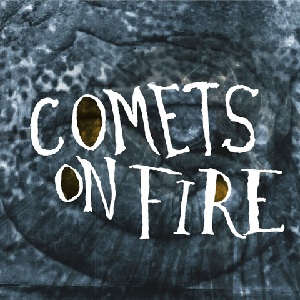 Blue Cathedral
2004
This is just some kick-ass hard-stomping rock, big riffs, intense landscapes, hard rock inspired by classics of the genre (I checked the Pitchfork review and the excerpt immediately name-checked Hendrix and Zeppelin).
Best Song: The first song just kicks down the door, and it's hard to think of any other for this answer. So it's "The Bee and the Cracking Egg."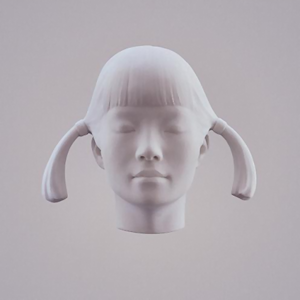 89. Spiritualized
Let It Come Down
2001
Jason Pierce's second album as Spiritualized is quite a bit more intense and layered than 1997's Ladies and Gentlemen We Are Floating in Space. While there's a few quieter songs, the sonic-overload songs are my favorite.
Best Song: And thus, my pick is "The Twelve Steps." (If you like the quieter stuff, I recommend "Don't Just Do Something.")
Gorillaz' second album is much more of a headtrip than their first, or even a space trip and spirit trip: Heaven and Earth move, souls and planets are mentioned, and even pieces of ancient imagined folklore.
Best Song: "DARE" is a great track, but my pick will always be that nitrous-fueled headstomp, "Feel Good Inc."
A shockingly kick-ass record for being so late in life, Accelerate sees R.E.M. returning to straight-up rocking out in a way really only ever seen in their catalogue on Monster. You'd never guess these guys were pushing (or already) fifty.
Best Song: The one-two-three opener is as good as R.E.M.'s ever been, but if I had to pick one, I'm going with the last of the three: After "Living Well Is the Best Revenge" and "Man-Sized Wreath," we land on "Supernatural Superserious."
86. The Postal Service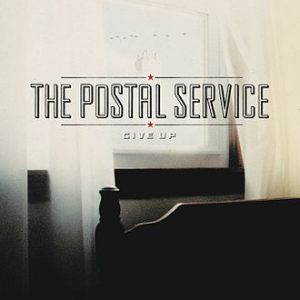 Give Up
2004
I always preferred them to Death Cab for Cutie; Jimmy Tamborello's beats bring some vitality to Ben Gibbard's twee lyrics. And even though my favorite Postal Service song is actually a Dntel song ("The Dream of Evan and Chan"), this album was still a big enough part of my life that I simply couldn't leave it off.
Best Song: A few possible choices, but I like the staccato beats of opener "The District Sleeps Alone Tonight."
85. Loretta Lynn
Van Lear Rose
2004
A surprisingly good country album given that Lynn was in her seventies when she recorded it. Jack White's guest production and backing work also turns it into a damn good rock album, too.
Best Song: The one with White on backing vocals, "Portland, Oregon."
One of several DJ-Kicks mix albums on my list, this was the first one in the series I discovered, and it's a great listen with not only a number of surprisingly good songs, but great flow, even into the weirder numbers ("2D2F" is hilarious).
Best Song: Alan Braxe and Fred Falke's "Rubicon," the best cocaine-techno Miami Vice track made twenty years too late.
The closest Ween got to returning to the many-hats sonic diversity of Chocolate and Cheese, this album contains some typical Ween goofiness but with a stronger sense of songcraft than on previous album White Pepper, as well as some of their usual unexpected (is that an oxymoron?) stylistic ventures.
Best Song: "The Argus" makes a case, as does "So Many People in the Neighborhood," but neither are my choice. It's about the furthest from typical Ween I can imagine, but their Motörhead take "It's Gonna Be a Long Night" was so authentic it was used as a no-bullshit, no-irony speed-rocker on The Shield.
82. A Place to Bury Strangers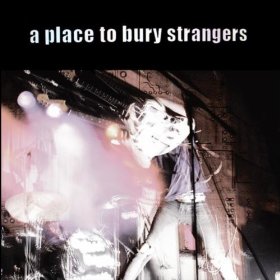 A Place to Bury Strangers
2007

Another smashing hard rocker that's noisy and propulsive and doesn't let go. Extra good on headphones.
Best Song: Any of the first three tracks or "I Know I'll See You" would be good picks, but I'm going with track three, "To Fix the Gash in Your Head," the one that most represents the sonic assault of the album.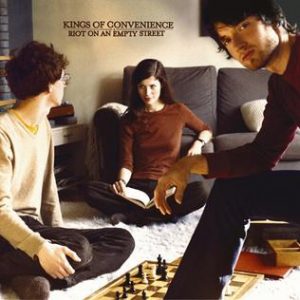 81. Kings of Convenience
Riot on an Empty Street
2004
My next album in the quiet-acoustic-and-sensitive list, I'm not sure if this is better than Quiet Is the New Loud, but I certainly listened to it more. An easy record to like.
Best Song: I'm going with one of the most upbeat numbers on the album, "I'd Rather Dance With You."
I'm not sure how to describe this album, an electronic instrumental jam of varying tones and textures. It's one of the earliest examples of the genre that stuck with me, and an early example of an album doing so unexpectedly. (There Is Love in You might be better, but it missed the cutoff for this article by less than a month.)
Best Song: I was close to picking "My Angel Rocks Back and Forth," but it's that urgent, peppy riff of "Spirit Fingers" that wins out.
Pimp C's valediction is one of the best things the Port Arthur duo made in years, a double album full of memorable hooks, choruses, beats, and Bun B's smooth bass complementing Pimp C's sneering flow. A legit classic; it's very hard for me not to rank it higher.
Best Song: As much as I love the funky bass line of "Chrome Plated Woman," and as much as the album is full of great tracks, I can't deviate from the consensus here: It's "Int'l Players Anthem (I Choose You)," with a guest feature from southern rap's other great duo, Outkast.
Not an objectively better album than the previous one, but one I listened to over and over in my convalescence. (Art is personal, after all.) Aesop's singular flow is at its most distinctive here.
Best Song: "Daylight."
A jammy, fun album of covers and remixes, many of which are backed by a horn section, and all of which are fairly unique takes on the originals. (Probably the standout as the oddest: The cover of Britney Spears' "Toxic" which mashes in some Ol' Dirty Bastard.)
Best Song: Amy Winehouse is, naturally, a tour de force on the one song on the album that undeniably replaces the original as the definitive version, what was once The Zutons' "Valerie."
It wasn't the original mashup album– more people need to know about Jason Forrest's The Unrelenting Songs of the 1979 Post-Disco Crash— but it's probably still the best, and certainly the one that broke the genre through. 42:05 of nonstop party.
Best Song: "Smash Your Head"— you know, the one that goes from SWV's "I'm So Into You" into "Scentless Apprentice" into "Soul Survivor" into that "Juicy" / "Tiny Dancer" mashup.
Check back tomorrow at the same time for more. Oh, and I apologize if this looks really bad on mobile; I didn't check it until very late, and it was too late to try to fix everything.