In what is by far the briefest article in this series, I've touched on nine EPs from the era that contain music that was important to me and/or that I loved. Many of these entries are brief, as the EPs in question are essentially sidekicks to full-length LPs that were covered in the main list.
Since I'll have another article about songs on Friday, I didn't want to overload one day with a bunch of articles, so let's do this now.
Without further ado:
9. Franz Ferdinand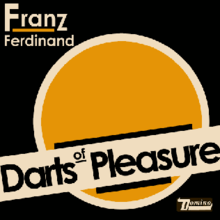 Darts of Pleasure
2003
A companion piece to the self-titled first album, many of the tracks on here are rough versions of what would appear on the debut LP. There's nothing groundbreaking here; if you like that album, you'll like this too.
Best Song: One of the originals, "Van Tango," groovy and with what sounds to me like a computerized keyboard.
8. Ted Leo and the Pharmacists

Treble in Trouble
2000
7. Ted Leo and the Pharmacists
Tell Balgeary, Balgury Is Dead
2003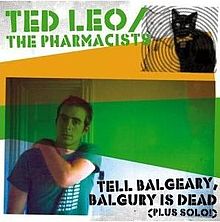 The former here is the first recording by Ted Leo and the Pharmacists as a full band; the latter is a single from Hearts of Oak backed with a number of interesting Leo solo tracks, including "Bleeding Powers" (which would appear on 2004's Shake the Sheets), "Six Months in a Leaky Boat" (a Split Enz cover) and "Dirty Old Town" (written in 1949 by Ewan MacColl and popularized by The Dubliners), and original Bush-era protest song "Loyal to My Sorrowful Country." I don't like either of these as much as The Tyranny of Distance and Hearts of Oak, but they're fun listens and good additions to the catalog.
Best Song, Treble in Trouble: "Come Baby Come."
Best Song, Tell Balgeary, Balgury Is Dead: The title track.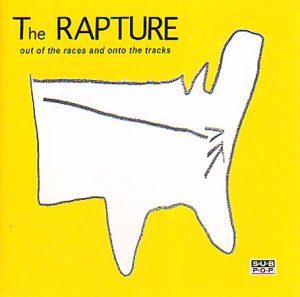 6. The Rapture
Out of the Races and Onto the Tracks
2001
Presaging 2003's Echoes, this EP (like that album, produced by James Murphy and Tim Goldsworthy) is a solid slice of the "dance-punk" that would become indie's big thing for a couple of years in a couple of years, particularly in its title track, which combines that urgency of punk with the call to the floor and the beat that urge us to dance.
Best Song: "Out of the Races and Onto the Tracks."
5. !!!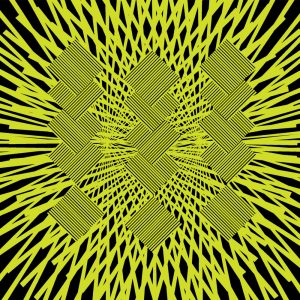 Me and Giuliani Down by the Schoolyard (A True Story)
2003
This one only has two tracks, but they're each in excess of nine minutes long; weaving, horn-backed, dance-punk jams. Full of horns, cowbell, and indelible riffs. The title song is one of the signature hits of the era, behind a funky bass line, guitar riff, and multiple movements over its running time.
Best song: The title track, a paean to dancing and a condemnation of the Hon. Giuliani and Bloomberg for cracking down on rave culture.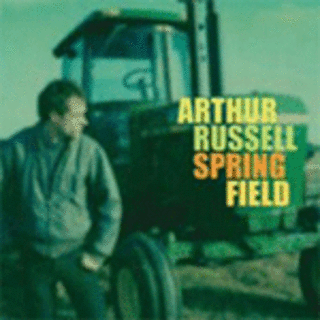 4. Arthur Russell
Springfield
2007
Arthur Russell is one of my favorite underappreciated musical figures, a singular entity as a classically trained cellist who also was a disco producer. Russell never got much traction in his career before dying of AIDS in 1992, but he left behind a treasure trove of recordings, which have been released periodically in various formats since. Some of those are more on the classical-cello side ("Another Thought" is my favorite of these); this EP is firmly in the disco vein. Several mixes of the title track populate the EP (including one by the DFA), as well as a few other recordings of a similar fashion. All of them are funky, danceable, and musically inventive and interesting.
Best Song: Really tough call; I chickened out and went with the original title track, "Springfield." "Hiding Your Present From You" was a strong contender.
3. Belle and Sebastian
Books
2004
A typically outstanding Belle and Sebastian recording that serves as a great companion piece to Dear Catastrophe Waitress, with that album's "Wrapped Up in Books" coming over, along with the excellent "Your Secrets." But the real highlight here is "Your Cover's Blown," which, both uncharacteristically for Belle and Sebastian, is funky and hits a break where it goes into an entirely different song, "Take Me Out"-style. The band would start experimenting with this sort of  up-tempo, danceable variation from its signature chamber pop around this time, and "Your Cover's Blown" is possibly the best result of that experiment.
Best Song: "Your Cover's Blown," of course.
2. Black Kids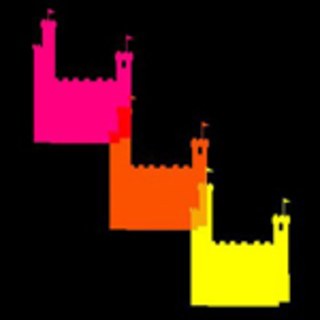 Wizard of Ahhhs
2007
It is quite unfortunate that this band never took off; their first LP, Partie Traumatic, was panned, and rightly so*: The production smoothed over all the raw energy that made Wizard of Ahhhs great and produced a sterile version that had none of the verve and charm of the original. This EP, by contrast, was another new piece in the puzzle of dance-punk, with guitar-driven energy, dancefloor beats, and vocal tradeoffs and harmonizing that, when combined with the sense of urgency in the lyrics and singing, made for one of the most vital EPs of the era, one that still stands strong… if you can find it. (It's not on Spotify, sadly, so nothing from the Black Kids will be on the playlist.)
(* – well, Pitchfork could have at least told them why.)
Best Song: Only four songs; "I'm Not Gonna Teach Your Boyfriend to Dance With You" is the best, but "Hurricane Jane" is also pretty awesome.
1. TV on the Radio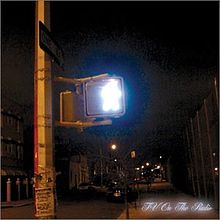 Young Liars
2003
This is my favorite thing TV on the Radio ever recorded, and it's their first, a five-song EP which shows off some of what the band would do on future recordings, with the electronic production, variety between up-tempo, noisy, space-fillers and slow, spare tunes, and multiple singers providing extra texture and depth, drawing inspiration from everything from electronica to doo-wop to art rock and the avant-garde scene. "Staring at the Sun" migrated from this EP to become the lead single on Desperate Youth, Blood Thirsty Babes. One curio you won't want to miss: The EP closes with an a capella cover of the Pixies' "Mr. Grieves."
Best Song: Not often a band peaks in their first released song, but I've never been a fan of anything they've done as much I am of "Satellite," with its chugging, loopy beat and instantly memorable chorus that matches it.
On tomorrow's bonus article, you'll find a playlist that combines everything in that article with the songs mentioned here.