It's November 3rd. We had our final week of Octoberween. We've OD'd on spooky movies at home all month long. In the bright light of November, we've come to realize we made a glutton of ourselves watching people get haunted, possessed, injured, transformed, maimed, and murdered.
With every binge must come the purge. Here, we recognize the highlights and lowlights of the trauma we've subjected ourselves to.
---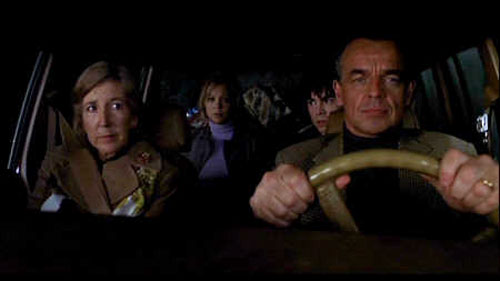 Julius
Best movie: All things considered, this has to go to The Den. It's a short nasty piece of work that's as fun as it is brutal. With a runtime under 80 minutes, The Den manages to exploit a fair number of our online fears from emotional distancing to hacking to stalking. Taking a tip from The Sick Thing That Happened To Emily When She Was Younger, Joe Swanberg's segment of V/H/S, The Den is a found footage-esque exercise about a girl doing a sociological study of Chatroulette when she finds a stalker. While it was made pre-Gamergate, the sexual harrassment within that movement makes watching The Den right now ever more prescient and disturbing. The only problem with the movie is that The Den doesn't stick to just webcam footage. If you just let it flow, then it works.
Most Surprising Movie: Dead End is an extended Twilight Zone episode, where the whole concept is telegraphed in advance. But, it is still a hell of a lot of fun. After almost getting into a car accident on Christmas Eve, a family finds themselves trapped on a road to nowhere. There aren't any real scares, but all the fun comes out of the movie's strangeness and family dynamics. Ray Wise rediscovers his Mr. Palmer, and Lin Shaye does a decent job as a Grace Zabrieskie substitute in the sitcom meets Twin Peaks family dynamic. The movie is bonkers, but it's a fun kind of bonkers.
Worst Movie: Audrey Rose. Robert Wise, director of The Haunting, The Day The Earth Stood Still, and West Side Story, apparently did this American take on the 1970s Italian ripoff horror genre. Audrey Rose combines The Omen, Rosemary's Baby, and The Exorcist to tell the story of a family being stalked by Hannibal Lecter. Anthony Hopkins believes that the daughter might be the reincarnation of his daughter who died in a car accident. What makes Audrey Rose so awful is that the first act is kind of promising, then the second act is a court case, and the third act is actually a copy of The Exorcist II. The mundanity of the story makes the movie far duller than it should be. Note: I told my Mother I saw this, and she was like "Oh, I remember that one. It's bad. It isn't scary. It's kind of sad, but it wasn't scary at all."
---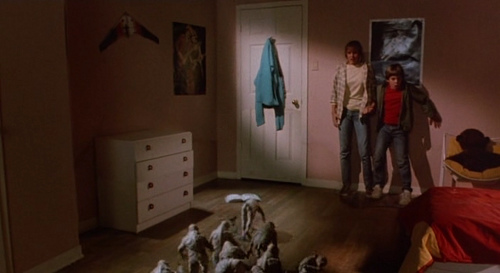 Guy
Best Movie: I've already written about how impressed I was by The Whisperer in Darkness, the 2011 adaptation of the H. P. Lovecraft story. I also watched a few more Lovecraft films that I'll be writing about soon; so instead, I want to single out the 2012 animated film ParaNorman, directed by Chris Butler and Sam Fell. ParaNorman superficially resembles a spin on The Sixth Sense with a Coraline-inspired aesthetic, but it stakes out unique territory with a mixture of black humor and a sad, sympathetic recognition that conformity and fear of the unknown are deadlier than zombies or witchcraft. It's a perfect choice for a melancholy autumn evening.
Most Fun: The Gate from 1987 (starring a young Stephen Dorff and directed by Tibor Takács) doesn't get a lot of love, but it's a great example of the humorous, effects-driven horror of the 1980s, like The Goonies crossed with Poltergeist. It tells the simple story of two boys who uncover a gate to Hell under a tree stump in their back yard and accidentally summon a swarm of stop-motion animated demons through a ritual conveniently described in a heavy metal album's liner notes. Unlike many horror movies with goofy premises, it doesn't run out of steam halfway through or pad out its running time with dead air. Most of all, it feels like it was scripted by a special-effects team wanting to try out some new tricks, but in the best possible way.
Movie I am Least Likely to Watch Again: While I appreciated the nightmarish intensity of Lucio Fulci's The Gates of Hell (aka City of the Living Dead, 1980), I'm afraid Fulci's brand of shocking violence and extreme gore just isn't for me. Scenes of victims having their brains squished out of their skulls, vomiting entrails, or turned into worm-riddled zombies (the Worm Advisory Board must have paid a pretty penny for all the product placement!) were indeed horrifying, but it's telling that for me the most suspenseful scene involved a girl, buried alive, broken out of her half-buried casket by a man wielding a pick-axe, each stroke just barely missing her head. (Why he thought a pick-axe was the right tool for the job is an example of the kind of question Fulci isn't really interested in answering, though.)
---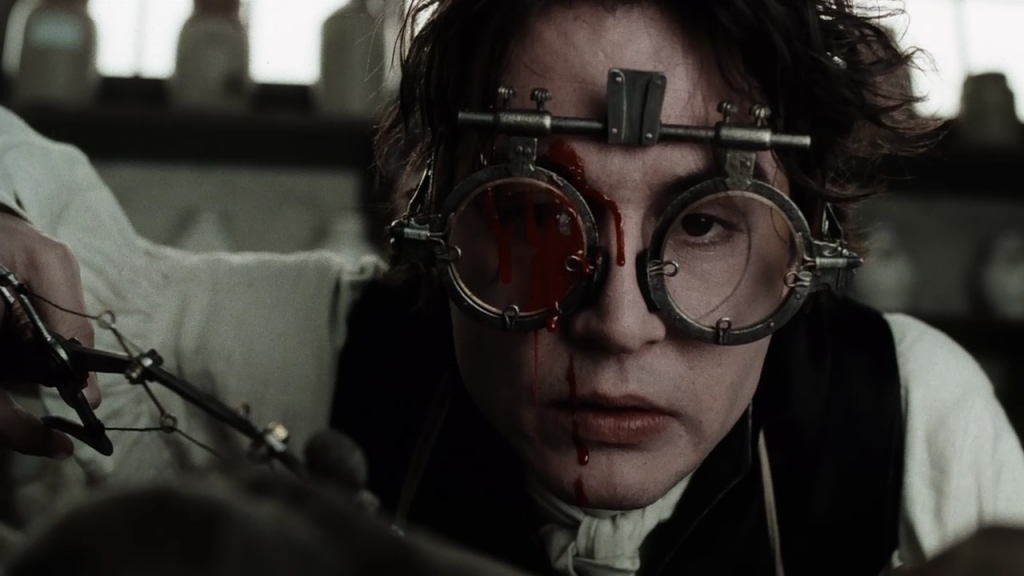 Anthony
I didn't watch nearly as much horror as I wanted to this year, but I did get some in, including a screening of Halloween on Halloween night at a local multiplex. Just me and two other people, and the theater lost power about an hour in (right before Michael makes his way over to Laurie's house), but only for about ten minutes, so I got to finish it. Anyway…
Best Movie: Re-Animator. Look…Halloween is probably objectively the better movie, but Re-Animator is so wonderfully out there. There's absolutely no holding back here whatsoever, and seemingly no calculation of what's going to scare people the most. It just sets out to be the bloodiest, weirdest, most unhinged movie it can possibly be and it accomplishes that.
Most Surprising: Sleepy Hollow (1999). So I wrote extensively about the Headless Horseman scene in The Adventures of Ichabod and Mr. Toad, which piqued my interest for Tim Burton's live action version, Sleepy Hollow. I had heard largely negative things about the movie, and was pleasantly surprised. It's a weird blend of things (part comedy, part procedural, part ghost story, all Hammer Horror homage) but that really made it work for me. It's Tim Burton bringing his sensibility to what should be a pretty straightforward update of a classic horror story without veering off into self-parody.
Movie I Am Least Likely to Watch Again: I Walked with a Zombie. I've liked other Val Lewton movies, but I just wasn't feeling this one. There was some really creepy imagery, and it's always interesting to see pre-Romero zombies on screen, but the parts between the scares felt flat. Maybe I'll revisit it sometime down the line (after all, it is pretty short), but it isn't something I'm especially eager about.