Welcome to Pictures of a Revolution, a year-by-year study of the output of Revolution Studios. This year, we visit the graveyards of a few only-in-2002 movie stars, watch one of the greatest films of the 21st century, and determine if we're turtley enough for the Turtle Club.
The Prelude
Revolution's first year in existence wasn't the out-of-the-gate triumph Joe Roth or his partners were hoping for. They released five movies in 2001, slightly under their hoped-for number of six movies, and two of those were unqualified successes. But the financial side wasn't too grim, even the one out-and-out flop of the group, Tomcats, cost so little that no one lost their shirt on it. What was worse is that they did little to earn anyone's respect. Four of those five movies were critically reviled, and without commanding box office performances, they didn't have the fuck-you money to show that at least audiences were on their side. Whatever approach they were taking wasn't working like it should have, and unfortunately for them, half of their 2002 titles were just a continuation of that approach. But the other half shows that maybe Roth and Co. could finally get this project working.
The Films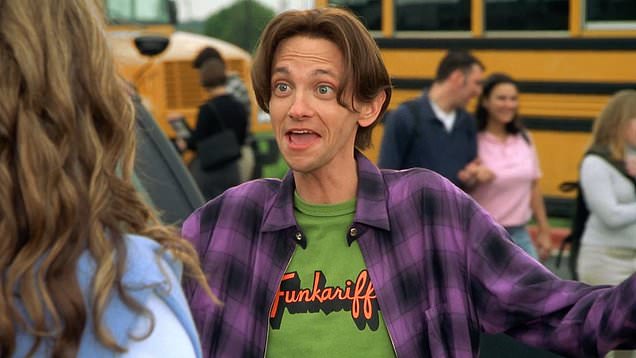 The shadow of Todd Phillips's Road Trip looms surprisingly large over Revolution's 2002 movies. Its success with an untested cast told Hollywood, including Joe Roth apparently, that there was a whole new group of teen-movie stars to choose from. We'll get to another member of that cast later, but let's start with four words that only make sense within the window of 2001 to 2002: "DJ Qualls star vehicle". Qualls' run as a studio supporting player only lasted until The Core the next year (what a way to go out, though), but his movie star career came and went with one movie, The New Guy ($31.2 million, $13 million budget). Not only the sole Qualls-above-the-title movie but the sole directing credit of There's Something About Mary cowriter Ed Decter, New Guy sets off warning bells of being another Tomcats (why was Revolution so adamant that they had to be in the business of giving journeymen screenwriters their first directing jobs?). That The New Guy is ultimately much better than Tomcats is maybe not a victory worth celebrating, but expectations being exceeded is a good feeling any way you slice it.
To put it bluntly, first 20 or so minutes of The New Guy suck. It's not merely that it has grossout gags, it's that it has the most labored, desperate, and unfunny grossout gags imaginable. It's not enough that the Qualls character, high-school dweeb Dizzy Harrison, gets an embarrassing erection talking to a girl at school, it's that the erection is at a never-seen but much-described 90-degree angle, and that the old school librarian for reasons beyond me grabs onto the erection and refuses to let go. When Dizzy tries to get expelled by filming and broadcasting the principal taking a shit, the principal has to be making faces and noises that no human has ever made on or off the toilet. Plus, there's the rampant homophobia that inflicts so many comedies of this era, frequently voiced by Dizzy's friend bemoaning how often he says things that "sound gay". But once Dizzy gets expelled and is free to present a new attitude at a new school (with the help of prisoner Eddie Griffin), The New Guy greatly improves from "wretched" to "mildly amusing". Its ultimate message of sticking up for the little guy and being yourself is well-trodden, but I'll take cornball platitudes over trying and failing to be the Farrellys any day. To his credit, Qualls does a lot to make it more watchable than it has any right to be, he's clearly having a lot of fun playing a nerd's pantomime of how a cool guy behaves while never losing the sweet vulnerability at the character's center. It's maybe not a star-is-born performance, but he acquits himself well enough that it's unfortunate he didn't get another, stronger movie to lead after this. He's backed by a strong group of supporting players, among them Zooey Deschanel as his lifelong friend and bandmate (back when her persona was snarky alt-girl rather than adorkable), Kurt Fuller as his new principal, Henry Rollins as a prison warden, Illeana Douglas as his guidance counselor, and Lyle Lovett as his dad who at one point asks him "are you riding the white pony, son?". To paraphrase something Miller said in the comments of the first article, the difference between agreeable trash and unwatchable trash can often be made by casting alone. This has a fine selection of pros and character actors who are talented enough to find interesting angles and riffs within stock material, while Tomcats just has C-or-D-tier players who can only make the bad material worse.
For The New Guy's ultimate disposability, it debuts two important developments in the history of self-aware celebrities. One is the first comedy performance from Vanilla Ice, cameoing as a former bouncer bringing unnecessarily aggro energy to his current job as a record store clerk. And second is the beginning of the narrative of Tony Hawk as god's lonely man. Much like his tragicomic Twitter account, New Guy paints him as a man known by all but respected by none, dumped on, ignored, and worst of all beaten on-screen by Jerry O'Connell.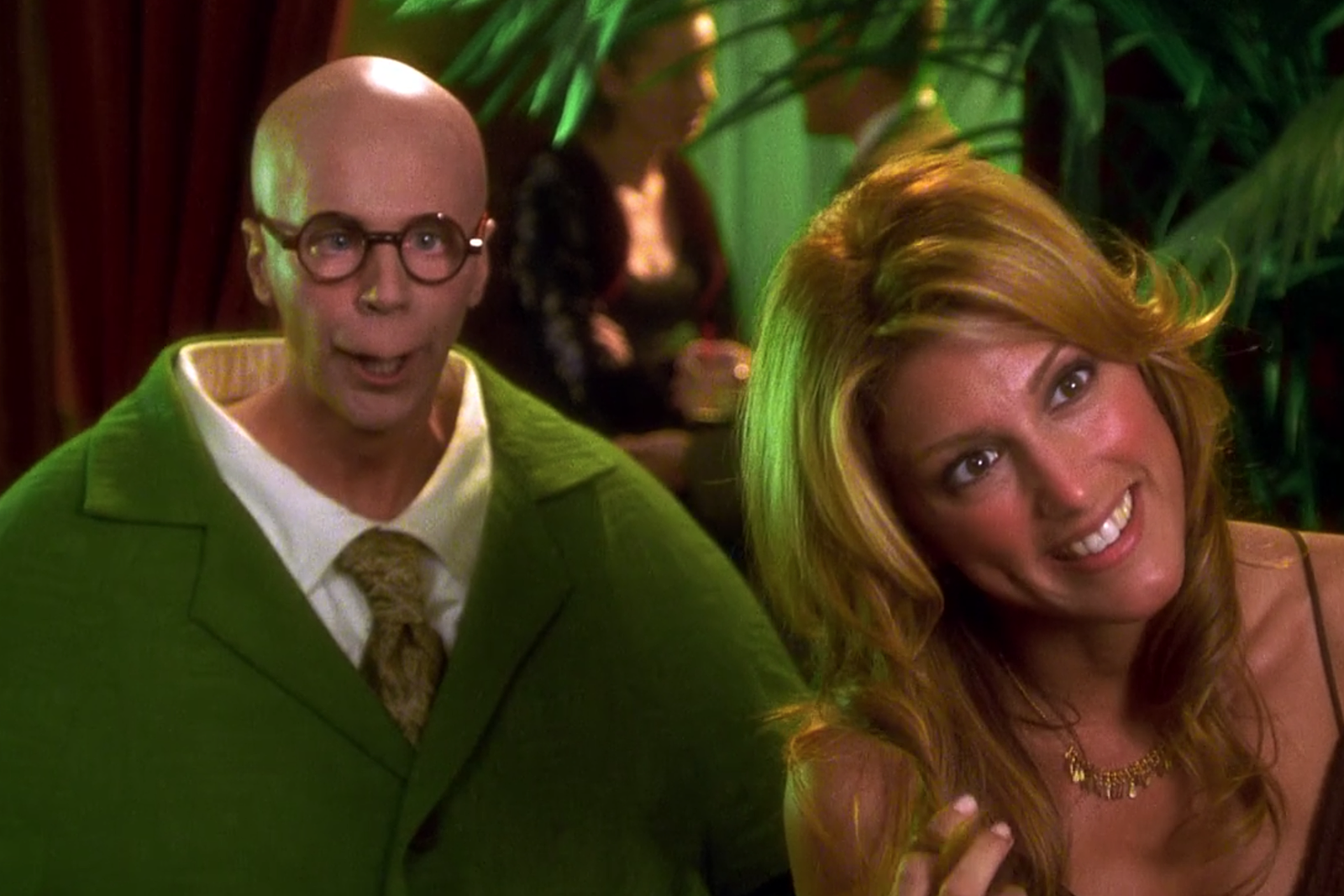 When I wrote about DreamWorks's 2004 output, I covered EuroTrip, a movie that became iconic by virtue of one scene and one scene only. The Master of Disguise ($43.4 million, $16 million budget) is much the same, except its most famous scene is now iconic on two separate levels. The Turtle Club scene was already semi-beloved as a bizarre swing in the middle of a movie whose premise is otherwise mostly used for celebrity impersonations. Master of Disguise's main special effects artist was the legendary Kevin Yagher, responsible for the designs of Freddy Krueger and Chucky, and only a man whose main work is in horror could create comedic makeup this nightmarish. Even if you find him incessantly saying "turtle" in a hangdog voice funny (as I do), the uncanny air surrounding Mr. Turtle is what sticks with you, the unresolved tension of what could possibly be underneath that oversized suit. It loops from funny to unsettling and back again, but it's finally settled on hilarious with its second claim to fame, the much-memed trivia of it being filmed on 9/11 and resulting in Dana Carvey in full Mr. Turtle makeup leading a moment of silence.
The rest of The Master of Disguise is unfortunately nowhere close to the off-kilter brilliance of the Turtle Club. The only directorial credit of regular Happy Madison production designer Perry Andelin Blake (god, was Revolution handing out directorial debuts to anybody who asked?), it feels like the work of a production designer, devoting all his energy to the design elements (which do look neat) and the bare minimum to everything else. This is a pathetic, ramshackle movie, so lazy it can't even take the small extra step to make its laziness a knowing joke; a runner where celebrity cameos are introduced by people stating the celebrity's first and last names is so close to anti-comedy but doesn't bother making it to the finish line. The plot is a tissue-paper spine holding together impressions and original characters Dana Carvey tried and failed to get on Saturday Night Live. Occasionally Carvey will flail hard enough that he'll hit a funny moment (like him as Tony Montana berating a stone-faced waiter), but mostly he's just tiring to watch. A five-minute stretch where he does multiple characters trying to get into Brent Spiner's mansion feels like it lasts for ten days, nine of those days spent on his horribly unfunny Quint from Jaws impression. And everything after the Turtle Club is that level of punishingly slow, even as the movie's clearly been chopped to ribbons to reach its slender 80-minute running time (71 minutes without credits and outtakes). I spoke in the last article of the relative dependability of Happy Madison movies, but this is one of the shoddiest products I've yet seen them put their name to.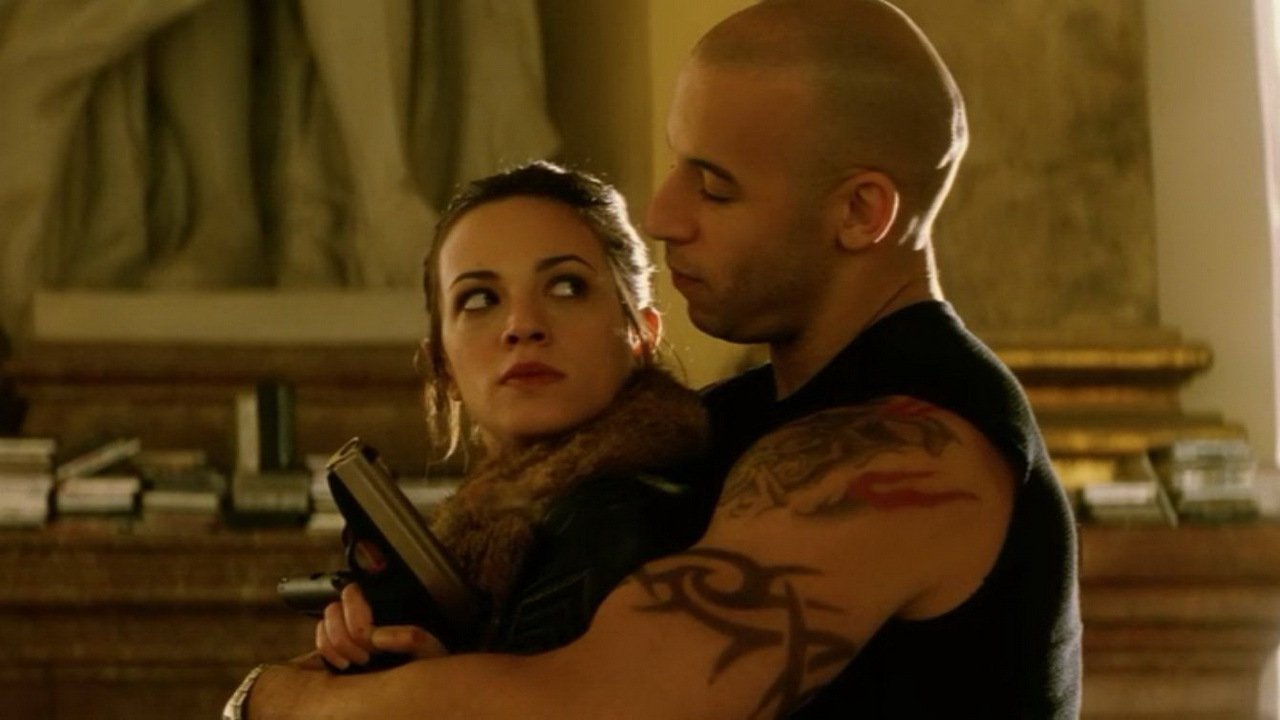 In its 47-movie library, only two (2) Revolution movies crossed $200 million at the box office. The first was xXx ($277.4 million, $88.3 million budget), the rare Revolution project that seemed like a good idea in theory and actually turned out to be a good idea in practice. The Fast and the Furious was the year before, and Revolution lured Vin Diesel away from doing the sequel to reunite with Fast and the Furious director (and piece-of-shit scumbag) Rob Cohen and potentially start another action franchise. That could've blown up in everybody's faces, but instead xXx outgrossed Fast and the Furious by more than $70 million and did indeed start another franchise. As we'll see in 2005, Vin will still resist being pinned down so easily, but for now he can bask in the glory of officially being an audience draw. Too bad he drew audiences to a stinker.
Before the Revolution logo has even fully faded from the screen, the logo of xXx pops onto the screen accompanied by a shredding guitar. We're then immediately thrown into a Rammstein concert, where a spy mission goes sideways and the obvious James Bond stand-in spy crowd-surfs after getting shot in the chest. Like The One last year, xXx admirably gets straight to the point with what kind of movie it's going to be; unlike The One, the kind of movie it's going to be is a terrible one. xXx is the most insufferable breed of silly action trash, self-serious and absolutely positive that it's blowing your square little mind with its extreme sports, macho attitude, and deafening nu-metal soundtrack (The One's sense of humor about nu-metal could almost be a year-early parody of this). A movie being stupid is fine, a movie being this arrogant in its stupidity is toxic to watch. xXx could only be made by a 52-year-old divorced white man with a shaved head, which Rob Cohen was at the time of production; this is the film equivalent of a man solving his midlife crisis by drinking a few Red Bulls and doing donuts in a Ferrari. If Cohen was a good action director, maybe that could be forgiven, but the setpieces here are impressive in theory but lame and choppy in execution. The stock biological-warfare plot, half-hearted "undercover agent in too deep" subplot with Asia Argento, and cringey attempts at turn-of-the-millennium cool are all reminiscent of Mission: Impossible 2, but the comparison only drives home that John Woo, even working with his hands tied behind his back, is a real-deal action director and Rob Cohen is nothing. If Cohen had talent, he'd still deserve to be shot into the sea, but nothing of value would be lost if that were to happen.
Vin Diesel excels at playing kind-hearted brutes, that's why he's so good as the Iron Giant and why the Fast and Furious franchise has developed a following as much for its sincerity as for its wacky car stunts. Xander Cage, the hero of xXx, is a brute but not a kind-hearted one, he's a bodybuilder James Bond with about the same regard for women. With nowhere to put his usual puppy-dog earnestness, Diesel is very bad and wooden in xXx, none of the (many) one-liners he gets come naturally out of his mouth (firing a heat-seeking bazooka at a goon with a cigarette and quipping "I told him that cigarette would kill him one day!" should be a big laugh but Diesel doesn't make it work). He's also dreadfully out-of-place in the movie's gross, tongue-wagging sexuality (the Rob Cohen touch, it would seem), he's too much of a Romantic to sell that he likes to ogle ladies with state-of-the-art spy gadgets. As the Fast series devotes itself increasingly to misty-eyed bromance, xXx's attempt to sell this sensitive slab of meat as a sex symbol just seems bizarre beyond reason.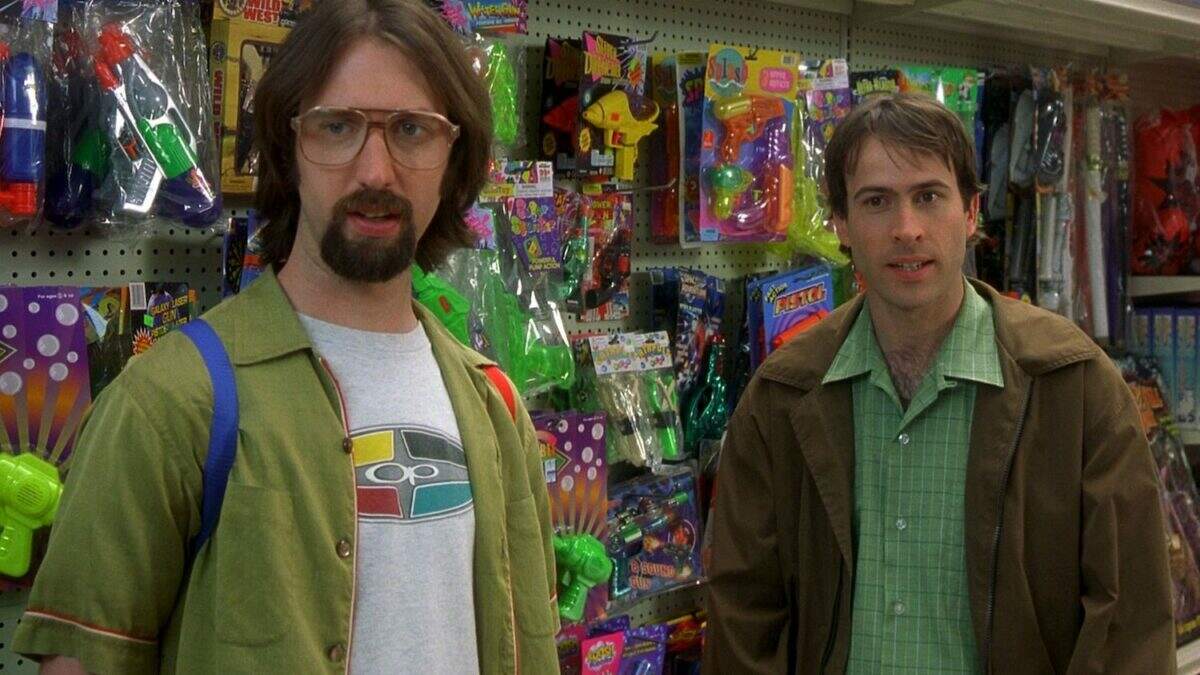 Here we come to the other Road Trip star. Tom Green's MTV show and relationship with Drew Barrymore made him a celebrity, Road Trip showed that he could translate that celebrity to hit movies, and that's how we got Freddy Got Fingered. But often neglected in glowing reevaluations of Freddy as a genius act of self-immolation (which it is, of course) is that it wasn't the end of the line for Green as a Hollywood star, because Stealing Harvard ($14.3 million, $25 million budget) came after. Harvard, based on a pitch that Revolution picked up after Universal put it in turnaround (it was Stealing Stanford then, no joke), was set to start production in March 2001, Freddy coming out that April. So Harvard came in at the last possible second Hollywood could stomach producing a Tom Green vehicle, and I can only imagine the panic that set in when Revolution and Sony realized that their star was now persona non grata. Panic that turned out to be justified at Harvard's release, when it became the first Revolution movie to not even make its budget back. It's one thing to fail, it's another thing to fail even relative to Tomcats. And so Tom Green was never heard from again in a major-studio production.
Green is very good in Stealing Harvard. He's an actor where the lines on the page don't matter because he makes them work solely by virtue of his singular delivery, repeating and mangling them until they become either weird mantras or total gibberish. Since he's not the auteur of this project like he was with Freddy, it doesn't go as far with pushing those deliveries into surrealism, but it's still a fascinating kind of chaos to let loose in a comedy. But while he is first-billed, Green is not the lead of Stealing Harvard. The actual lead is Jason Lee, playing a normal guy who has a lot of encounters with freaks and malcontents, Green among them. Lee is a talented actor, but in movies he's generally best as Kevin Smith and Cameron Crowe used him, the snarky, charming but above-it-all side-dish to the main action. Harvard, for too much of its runtime, makes the unwise decision to have him play the reactive, boring Jeremy London of this movie. You can sense the strain of him trying to add personality to a character who's mostly just a human gritted-teeth emoji, he's usually very good at playing frustration ("Your MOM's a tracer!") but that gets flattened out when that's the only note he gets to play. Thank god the movie eventually moves past this.
Stealing Harvard's director is former Kid in the Hall Mark McCulloch, who understands the value of letting strong comedic personalities dictate a scene rather than the plot. The plot to this movie is boring, the parts where it has to pretend to care about whether or not Tammy Blanchard goes to Harvard are boring and so is Jason Lee dutifully playing the honorable guy in those parts. At a certain point, Stealing Harvard forgets all about Blanchard and becomes its ideal form: a masterclass in watching great actors play middling material like it's Mozart. The New Guy had a solid bench of supporting actors, Harvard has an insane bench. As the stock character of "guy who doesn't approve of his soon-to-be son-in-law", Dennis Farina doesn't go the easy route and play gruff overprotectiveness, instead he plays a man who takes complete glee in tormenting this peon dating his daughter. As his daughter and Lee's girlfriend, Leslie Mann gets a hilarious, faux-emotional scene showcase where she has to defend accidentally giving out a "Happy Birthday" gift basket at a funeral. As the police detective hot on Lee and Green's tails, John C. McGinley is hysterical as a man so tightly-wound it seems impossible for him to function within normal society; he has a shaved head I'm pretty sure only so that you can see his forehead vein bulging through all his scenes. There are fun small parts for the likes of Martin Starr (as a trigger-happy liquor store employee) and Seymour Cassel (as Green's degenerate uncle). And even Lee gets a lot better when playing off the movie's descent into a cartoon universe. But no actor makes quite as much of an impression as Richard Jenkins. His character is a complete disaster if given to the wrong actor; he plays a wealthy man who, in the aftermath of his wife's death, has held multiple intruders in his house at gunpoint, dressed them like his wife, and made them do strictly-observed role-playing exercises, where Jenkins spoons with them and quizzes them on the details of his and his wife's relationship (gun still in hand). Maybe I should still think this character is a disaster even with Jenkins, but Jenkins somehow finds the magic angle to make him work and not just be a cruel caricature, which is to play him dead-straight. He doesn't care that he's in a dumb comedy and not an Atom Egoyan study of grief's aftermath, Jenkins puts as much respect into this man as Bruce Greenwood does in Exotica. It's a teaser trailer for where he goes in Burn After Reading, but that performance is unbearably tragic while this one is ultimately redemptive; you buy that Jenkins has actually been healed by this ritual.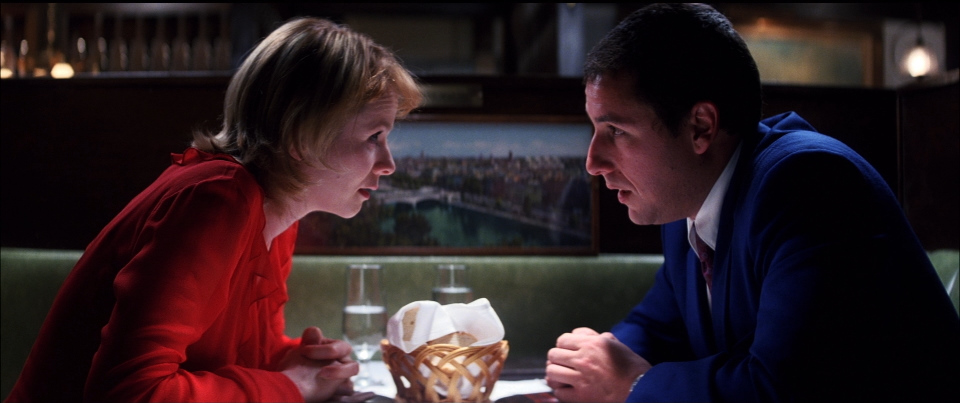 One of these things is not like the others, one of these things just doesn't belong here. Punch-Drunk Love ($24.6 million, $25 million budget) sits so oddly in the Revolution oeuvre that it's tempting to assume a mistake was made, that Revolution, like so many Adam Sandler fans, were expecting a straightforward dumb comedy and instead got this. But no, based on the only information I could find on the subject (the New York Times article with Joe Roth's apology for Tomcats), Punch-Drunk Love got made at Revolution because Roth read the script and loved it. And it makes sense for the Joe Roth who, four years earlier, gave Paul Thomas Anderson's hero Jonathan Demme $80 million for a three-hour-long movie that opens with a detached dog eyeball. $25 million for what is at the end of the day still a romantic comedy with a huge star and a happy ending is comparatively a much smarter investment. Even if the Sandler base largely ended up staying away, the acclaim it received gave Revolution prestige when it needed it most. Critics could no longer easily laugh off Roth, maybe he could find room in Revolution's schedule to finance more intelligent passion projects. He didn't find the room. By the next year, Roth was telling the press that Revolution would no longer be working with auteurs and their dastardly final-cut privileges. But at least we got this from Revolution's one dalliance with auteur arthouse cinema.
As it's often described, Punch-Drunk Love is a transition film between the youthful cockiness and exuberance (meaning severe cocaine addiction) of Paul Thomas Anderson's first three films and the "mature" style (meaning he sticks to pot now) of his subsequent films. There's some of the fast cutting and bravura Steadicam work of Boogie Nights and Magnolia, but this largely moves at a far more deliberate pace, trapping the viewer in extended scenes of social anxiety without the relief of a whip-pan to break them up. PTA had done excruciatingly slow-moving scenes before, but something like the Alfred Molina scene in Boogie Nights is built around the threat of violence and the arrival of that violence pops the cork. Here, scenes will crawl with seemingly no endpoint in mind, then they'll be interrupted by jarring, unexpected bursts of violence, and then they'll go back to crawling like nothing happened. And Jon Brion's score, for its occasional melodicism and forays into Popeye songs, is much closer to the hellish racket of the early Jonny Greenwood-PTA scores than Aimee Mann. It could seem like PDL wears its Difficulty as ostentatiously as Boogie Nights wears its baby-Scorsese tracking shots, but what this artsier style brings to the forefront is PTA's unparalleled ability to find humor and grace notes within heavy material. The previous movies had this to an extent, the subsequent movies definitely have this (even the grimmest movie he's ever made, There Will Be Blood, becomes a Looney Tune for so many of the Day-Lewis-Dano scenes), but here the effect is at its boldest and most dazzling as a result. This is a scary world that will nonetheless often take turns into the sublime and the goofy, often both at once (like Sandler's little supermarket dance). As the movie goes on and Sandler falls deeper in love, the moments of levity become the whole thing and the world bends to the giddiness of romance. It's hard to think of many moments in any film I love more than the phone booth inexplicably lighting up when Emily Watson comes through on the other line, it tops the rain of frogs as an exhilarating break in reality.
The rap on Punch-Drunk Love at its release and long after was that it was PTA's vicious satire of an Adam Sandler movie, revealing Sandler's usual lovable-but-violent oddball as the frightening force of chaos he would be in real life. It's true that PDL doesn't sugarcoat the pain that would come with being that shy and that angry, but the claims from the likes of Roger Ebert that this was PTA's filmed criticism of Big Daddy came from an ungenerous place, finding Sandler and his popularity so distasteful that they had to kick him a little even when praising him. Ebert's interview with PTA from the time is wild to read, PTA being so open about his love for Sandler comedies and Ebert refusing to believe that he's being honest. Now, with a younger base of critics who grew up with Sandler movies and the Safdie brothers talking to every interviewer about how much they listened to They're All Gonna Laugh At You as kids, Sandler's work, especially that early work that Ebert assumed PTA was looking down his nose at, is getting more cultural respect. In this time, it's finally clear that PDL is Paul Thomas Anderson taking his best shot at an Adam Sandler movie, not Sandler daring to be in a Paul Thomas Anderson movie; it's both men's best work as a result. Under Anderson's welcoming lens, Sandler soars to new heights as an actor, somehow the added brutality only makes him more endearing as an avatar for everything scary but pure-of-heart within every human. And working within the framework of a Sandler movie, Anderson strips away the clutter and the lofty ambitions of Magnolia and gets to the heart of the matter: love conquers all. The road to love is filled with bullies (like Philip Seymour Hoffman giving a villain performance that could only belong in a Happy Madison movie), but finding it makes you stronger than any one of them. It's that kind of simplicity that really marks this as a transition point, PTA leaving only the bare bones of his previous approach so that he can build something new on top of them with what comes next. But even as he grows as an artist, he may never make something this elemental again.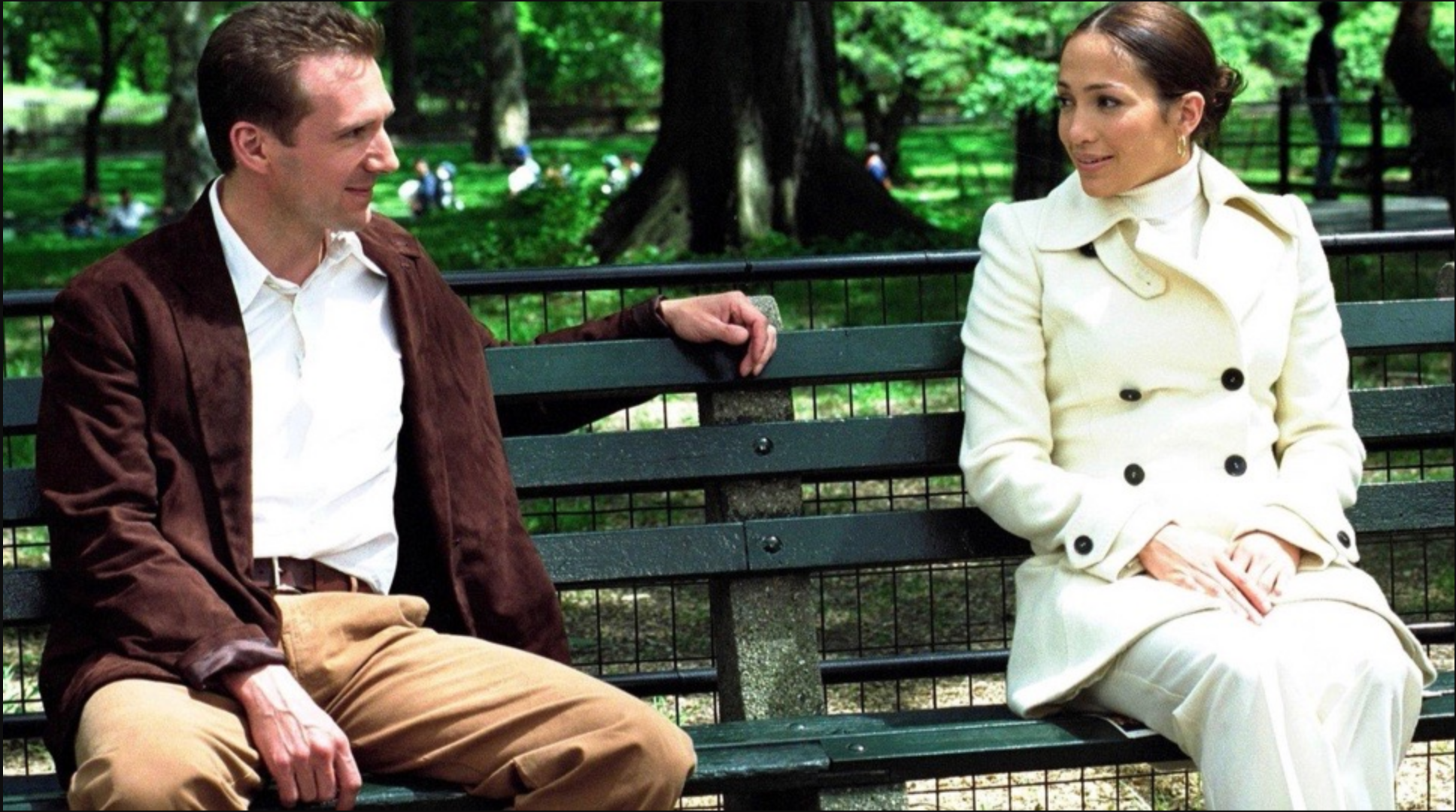 Okay, it was fun to talk about a masterpiece for a change, let's end on some more commercial calculation. By 2002's end, Revolution's attempts at catering to the hormonal boy market with fratty comedies led by nobodies had been either dismal failures or "successes" so minor as to not merit discussion; not singles or doubles as Jeffrey Katzenberg liked to call Disney's lower-stakes movies, more like bunts. Meanwhile, their one acknowledgment that women also buy movie tickets, America's Sweethearts, was one of three $100 million-plus grossers in their arsenal. While I may think Stealing Harvard has more laughs than that bit of Tinseltown auto-fellatio, I can't deny that the math adds up to it being a good idea to make more star-driven rom-coms and fewer futile reaches at the youth market. The release of Maid in Manhattan ($163.8 million, $65 million budget) in December only made that an even more obvious conclusion. It's not like Maid got much better reviews than the average Revolution movie, but it was mediocre with an appealing star (Jennifer Lopez months before America got sick of her) and an audience that actually shows up.
Here's another cast of pros who liven up even material as lukewarm as this. Every Natasha Richardson performance is a monument to a talent we lost much too soon, even here in the comedic punching-bag part of the deluded rich idiot who only causes trouble for the main character (the movie hates her so much she doesn't even get a spot in the ending montage of what-happened-after magazine covers). At the very opposite end of the comedic-dramatic spectrum is Bob Hoskins, quite touching as the hotel butler who represents the stiff-upper-lip English spirit at its most pure-hearted. And next to them are Stanley Tucci (last seen being one of the better parts of America's Sweethearts), Frances Conroy, Amy Sedaris, and Chris Eigeman(!), all people who give you a little smile when they show up on-screen even when they're not saying or doing anything noteworthy (especially true of Eigeman, whose presence I so miss in movies that I enjoy seeing him here as a boring, unfunny hotel manager). But there's only one person with the power to really make this movie work, and it's Lopez. This performance is why you cast a movie star, she's so winning from her first seconds on-screen that she provides an effortless, immediate buy-in to the contrived premise. You instantly want to see her succeed, and if the movie's by-the-numbers mistaken-identity plot is what gets her to succeed, so be it. The Lopez part was originally cast with Hilary Swank, who is a fine actor but brings with her a serious-actor Intensity that would be all wrong for this movie, you need a Lopez who can project immediate, almost effortless-seeming charm.
Speaking of intense, serious actors. Playing opposite Lopez is Ralph Fiennes, a great actor but not a movie star. He needs material with some meat on its bones to do his best work, and he thrives when rebelling against his good lucks and upper-class demeanor, playing squirrelly (Strange Days, A Bigger Splash), outright nasty (In Bruges, Schindler's List), or an edgy kind of posh (Grand Budapest Hotel, Quiz Show, Hail, Caesar!). This simply plays his high-status image straight, he plays a second-generation politician and the prince in this Cinderella tale, and so he's mostly just coasting. He's a little better when he gets to be funny, like his barely concealed contempt for Richardson when she shows up to lunch instead of Lopez. Straightforwardly charming doesn't give him much to work with, and the baggage of the scummy roles he gravitates towards still follows him into this, when he smiles I see a reptile and not a handsome man to sweep J-Lo off her feet.
There's not much else to talk about with this, except for the one bit of weird flavor on this bland dish. As something cute for Lopez's 10-year-old son Ty to spout off on, the writers of Maid in Manhattan (Kevin Wade and John Hughes under a pseudonym) have made him a junior 70s aficionado, occasionally represented harmlessly by him listening to Simon & Garfunkel and Bread but mostly represented by him being obsessed with Richard Nixon and his cabinet. He tries to give a school-assembly speech about Nixon before getting stage fright, I'm pretty sure he almost says "the violent bombing of Cambodia" at one point. He also makes his through very adult-oriented biographies of Nixon and Henry Kissinger, even discussing Kissinger's poor public speaking abilities with Fiennes. It's not clear what actual opinion Ty has on Nixon or his cronies, his aborted speech sure seems like such wishy-washy "Libya is a land of contrasts" bullshit and disappointingly the movie gives up on him having Nixon facts at the ready by the 50-minute mark. But it's a very fun intrusion of real-world politics into a movie that's mostly content to present the most white-washed vision of America's political system imaginable. Fiennes is explicitly identified as a Republican, but don't worry, the only issues we know his stance on are pro-environmental causes (he's for them), inner-city literacy (he's for it), and poor housing project living conditions (he's against them). All he seems to running in opposition to are the vulturous paparazzi ruining his private life. In the aforementioned magazine-covers montage, there's a Newsweek cover story about Fiennes called "Politics and the Working Class" with no sense of him doing anything for the working class besides dating one of them. Really, the whole of this movie's political stance is that politics and the working class both exist. But god bless little Ty, hopefully he found Hunter S. Thompson soon after the events of this movie.
The Conclusion
DJ Qualls did a good job in a decent enough movie, but nobody cared because people didn't care about DJ Qualls in 2002. Vin Diesel did a bad job in a terrible movie, but everybody saw it because people cared about Vin Diesel in 2002. Movie stars make money, sometimes it's really as simple as that. Joe Roth thought he could make bank off two years of comedies led by SNL goons, but by now he's learned his lesson and can move in a different direction. We'll see how that works out for him.
The Ranking (so far):
Punch-Drunk Love
Black Hawk Down
The One
Stealing Harvard
The New Guy
Maid in Manhattan
The Animal
America's Sweethearts
The Master of Disguise
xXx
Tomcats
Up Next: It was the best of times, it was the worst of times, it was turkey time. Gobble gobble.