The dread M-word.
Miscasting.
We've all heard of it. We've probably all accused some film of that particular cinematic sin at one time or another. It can be used to bludgeon a film's reputation, to indict the filmmakers with not caring about the material, to explain why a certain actor was never able to reach the career heights that once seemed within their grasp.
Of course, the truth is that one man's miscast is another man's stroke of genius. And in some cases, a miscasting proves to be so utterly revelatory that the audience forgets that the part is actually miscast. Miscasting — it can be sublime, or preposterous, or somewhere in between. So, what exactly is "miscasting"? I would argue that it breaks down essentially into three forms, or variants. Over the course of this week, we'll take a look at these three variants.
1. Physical miscasting
Being that film is, of course, a visual medium, the most obvious use of the term "miscasting" refers to cases where the visual disparity between how the actor looks in the film, and how their character should look is too apparent, leading to a disconnect between what is meant to be depicted on screen and what the audience is actually feeling. This can present itself in a few ways. For instance, in Clint Eastwood's 2011 film J. Edgar, a murky biopic of the 20th century FBI director and law enforcement legend John Edgar Hoover, the title character is an awkward outcast who tends to make people uncomfortable and who creates a larger-than-life supercop persona for himself partially because his own personal life feels so small and unglamorous. So, naturally, this character is played by Leonardo DiCaprio.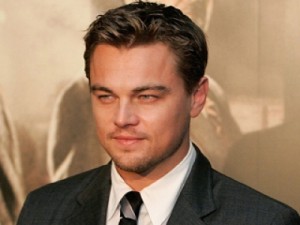 J. Edgar Hoover has previously been played on film and television by such roly-poly actors as Ernest Borgnine, Ned Beatty, and Bob Hoskins, all of whom are much closer physical matches to the real Hoover, a short, overweight, distinctly unattractive man compared alternately to a bulldog or a toad. Did the actor playing Hoover need to be a dead ringer for the man? No. But when the film, as written and directed, portrays Hoover as the office oddball, unbearably awkward around women, someone who people immediately disrespect when they meet, somehow who is attracted to Armie Hammer's character Clyde Tolson because he represents everything he is not  (handsome, dapper, charismatic), than casting one of the most beloved and lusted after male movie stars in the world in that role indicates to the audience that you're more interested in creating a cheap product than taking the characters portrayed therein seriously. DiCaprio does his best with the role, with his mannerisms shifting between stiff to fidgety depending on what Hoover is feeling from moment to moment, and is able to conjure up something approximating Hoover's discomfort, but is still unable to breach the gap between who his character is meant to be and who he appears to be. This is a sterling example of physical miscasting and the problems therein.
Another example of this kind of physical miscasting would be Jennifer Lawrence in American Hustle, a part that is clearly conceived for a woman much older than Lawrence, who was only 22 during filming, but ends up inhabiting a character who is written and played as a middle-aged housewife who has been in Christian Bale's life for many years. This example demonstrates some of the positive and negative effects that miscasting can have. As written, Lawrence's character, Rosalyn, is borderline misogynistic depiction of a nagging old ball-and-chain who nearly gets everyone killed because she can't keep her big mouth shut. But as played by Lawrence, as effervescent and infectiously charming a performer as Hollywood has seen in years, Rosalyn does not lose the audience's sympathies, or even their affection. Plus, the casting of a youthful and very attractive starlet as a character who is plainly conceived as a middle-aged and frumpy housewife keeps that film from sliding off into a cliched or even offensive love triangle between a man, his ugly old wife, and his younger hot mistress. By casting Lawrence and playing her off of the equivalently beautiful Amy Adams, director David O. Russell makes a move to emphasize the personality of the characters, not just their perceived attractiveness. Nevertheless, this casting is not without flaws, because, like most of the principal cast in American Hustle, Lawrence is so clearly off-base compared to her intended character that the audience can never fully commit to the performance or the movie as a whole. With so much emphasis on the ridiculous wigs and newly-grown beer guts adopted by the actors, how could we actually accept Rosalyn as Rosalyn? This shows how outside-the-box casting can save a role from falling into cliche, but can also prevent a film from landing with its intended impact.
And yet, at times, physical miscasting works so well that it does not feel like miscasting, that people forget it was ever considered strange in the first place. Take Dustin Hoffman in The Graduate. It may surprise you to learn that Dustin Hoffman is, on paper, wholly wrong for the part of Benjamin Braddock. The role that introduced Hoffman to the world, that made him a star, that has been well-remembered for almost fifty years and may be remembered for fifty more, was considered to be totally unsuitable for Hoffman back in 1967. So, let us ask ourselves, who is Ben Braddock? Well, he's 21 years old, that's one thing we know for sure. Hoffman was 30 at the time. But, hey, that's just how Hollywood casts teenagers and college students, right? With actors that are much older than the characters. Nothing too unusual on its own. What else do we know about Ben? He's a college track star. Hoffman, while in good shape, does not exactly have the build that suggests college varsity athletic prowess, does he? Benjamin is also the class president at his old-money college back east. He is the apple of the eye of many women, so we can assume that he's considered to be considerably attractive. He's the scion of a well-off family of Southern California WASPs — remember, the name is Ben Braddock, not Ben Bernstein.
Taken on their own, these elements of the character might not suggest too great of a disparity between Benjamin and Dustin Hoffman, but when they're put together, what do you get? Benjamin Braddock, the handsome, young, sunny, athletic California WASP — think Robert Redford, think Warren Beatty. People forget, in 1967, Dustin Hoffman was considered almost uncomfortably Jewish in comparison to an assumed Hollywood standard of whitebread WASPiness. He's swarthy-skinned, with a prominent nose that seemed to garner as much press as his acting at the time. Although he's handsome after a fashion, he looks almost nothing like the Hollywood ideal of a leading man, being short, "ethnic," without a macho build or a blindingly white smile. By the thinking of the time, he should not have been in The Graduate.
But he was. And the movie didn't just work, it became iconic, and the casting of Hoffman even started a new era of openness in casting, where non-conventionally handsome, or decidedly ethnic actors like Al Pacino, Robert De Niro, Roy Scheider, Richard Dreyfuss, or Gene Hackman could get the lead roles in major movies without being expected to step aside for bland hunks. So why did Hoffman as Braddock not crash-and-burn? Why did the differences between the character and the actor not prevent audiences from latching on to The Graduate? The key was this: Hoffman tapped in to the issues that were at the heart of the character, that mattered more than the stereotyping of his physical appearance. Hoffman was able to bring out, to great effect, the neurosis and the ennui of Benjamin, the defining elements of his character that resonated with audience much more than surface-level physical attributes. Film may be a visual medium, but that does not mean it's not an emotional medium — Hoffman/Benjamin's hilarious nervousness in the early cocktail party scenes, his anguish brought on by his fear of losing Elaine, his perfectly modulated discomfort and confusion in the film's famous final scene, all of it rang true in both Hoffman's performance and in the character as written; the symbiosis was not between superficial characteristics but between central existential concerns, shared by Hoffman on film, Benjamin on film, and the audience watching in the theatre or at home. It was a miscasting that more than worked. It connected, and more than that, it innovated.
And that's when miscasting works.
Make sure to check out Parts 2 and 3 later this week.